Every woman needs a dress that can work perfectly in more formal situations like black tie affairs, weddings or spending a sophisticated night on the town. A beautiful plus size cocktail dress that flatters the body is just the thing to have in the wardrobe. While there is a big debate over the proper length of a cocktail dress, anything past the knee is always a safe option.
The best way to find the right cocktail dress style is by first finding out what your body shape is. Learning about your body shape and knowing which areas to highlight should always be the first step before choosing any fashion items.
Know your body type
The first step to finding a beautiful cocktail dress is to figure out your body shape and proper size.
To do this, you will have to measure key points of your body and jot them down as reference. The most important measurements are the shoulders, bust, waist, hips and thighs.
Keeping these measurements by your side will help you find out which clothing size will fit the best. This is a better way to find clothing than to simply say "I am a size 18", because every clothing style and clothing label will interpret a size differently.
Once you have determined your body measurements, you can take a look at your body shape. Use the following information to help you find out what your body shape is (you can also check out our ultimate body shape resource here).
NOTE: Not every woman will perfectly fall into one of these body shapes. Sometimes they are just used as a guideline to help identify which clothing styles will work best to show off, or hide, various parts of the body.
Click on the images below to view the product detail. These are affiliate links – we get a small commission if you purchase a product. It helps pay the bills!
For Pear Shapes
A pear body shape will have wide hips compared to the shoulders and bust. Common traits are round full buttocks, wide hips, thick thighs, narrow shoulders and a small bust.
Strapless and halter dresses are perfect for pear body shapes. These styles highlight the slender shoulders, creating a flattering look. A strapless or halter dress with an A-line skirt skims the hips perfectly, creating a balanced look from top to bottom.
As pear shaped women also tend to have slim waists, a dress with a cinched waistline is flattering. Empire waistlines are another feature that works perfectly for this body type. A full skirt hides the hips and gives a semblance of balance to the body.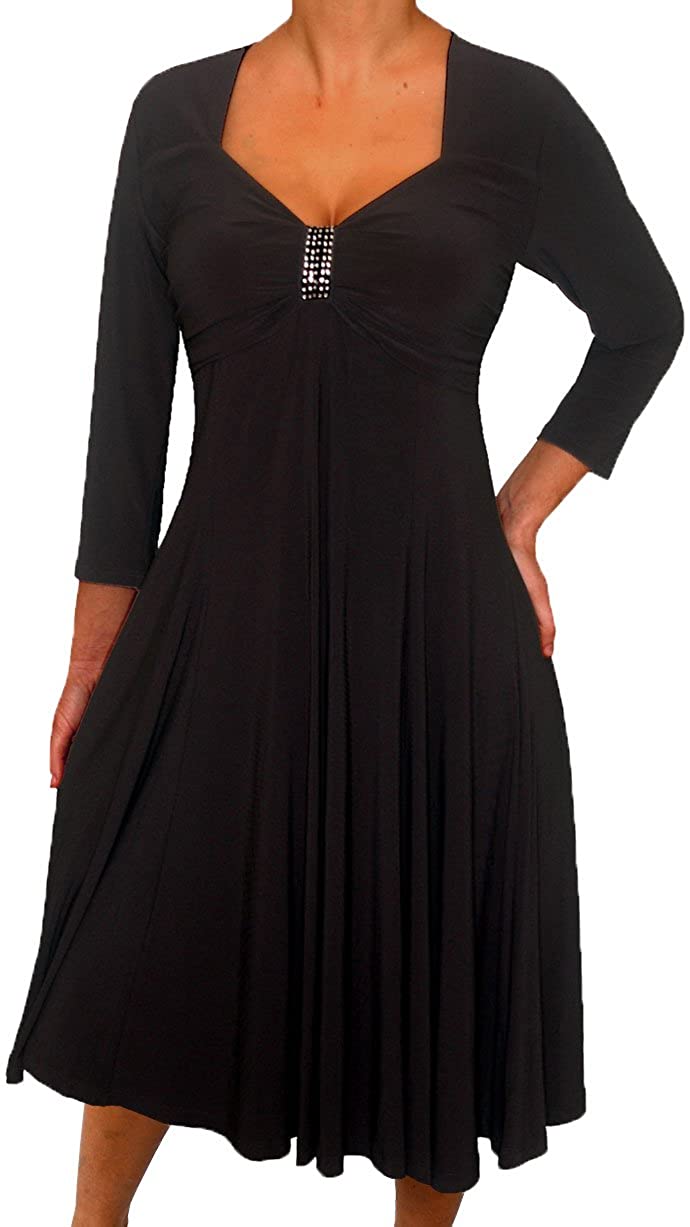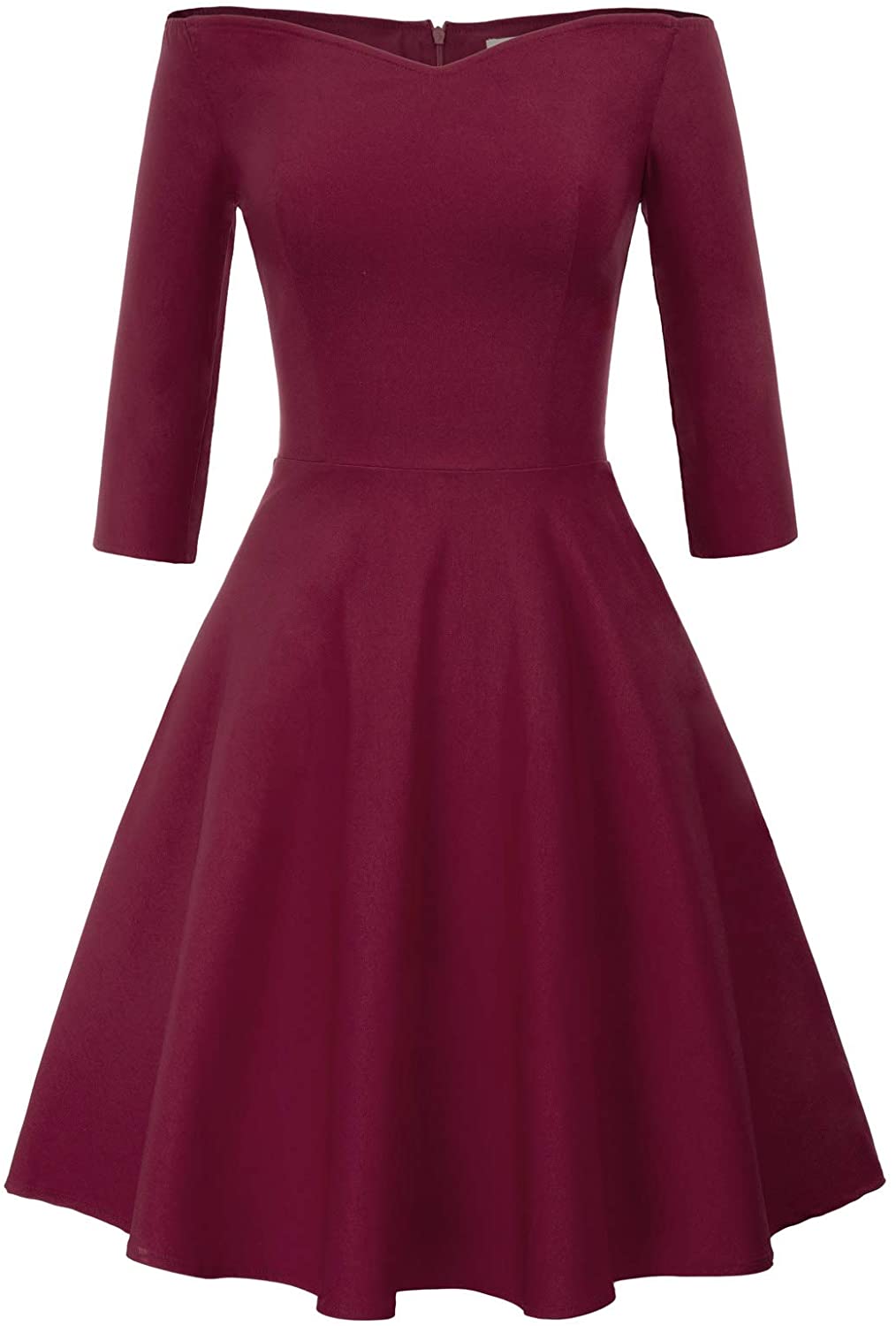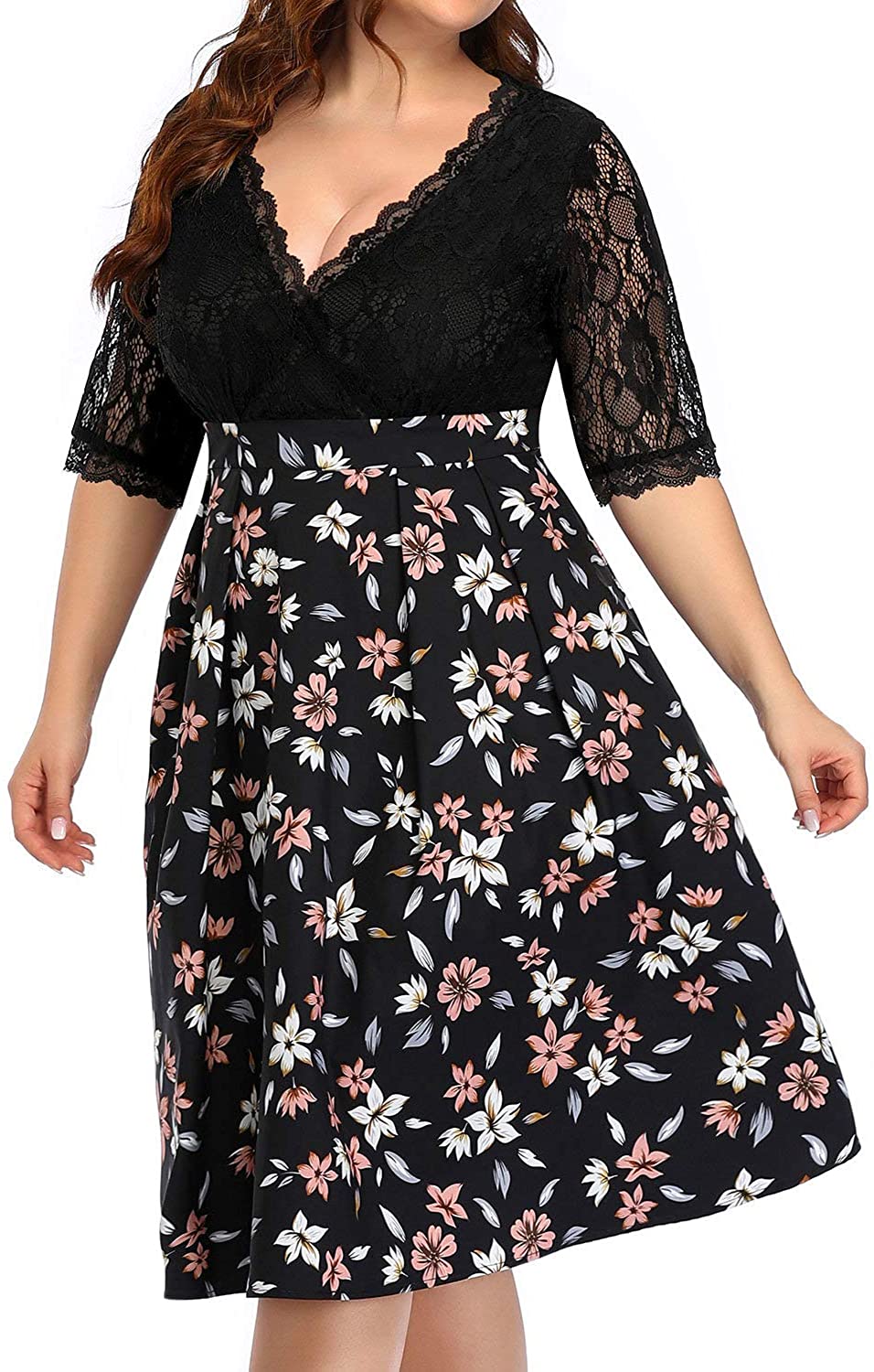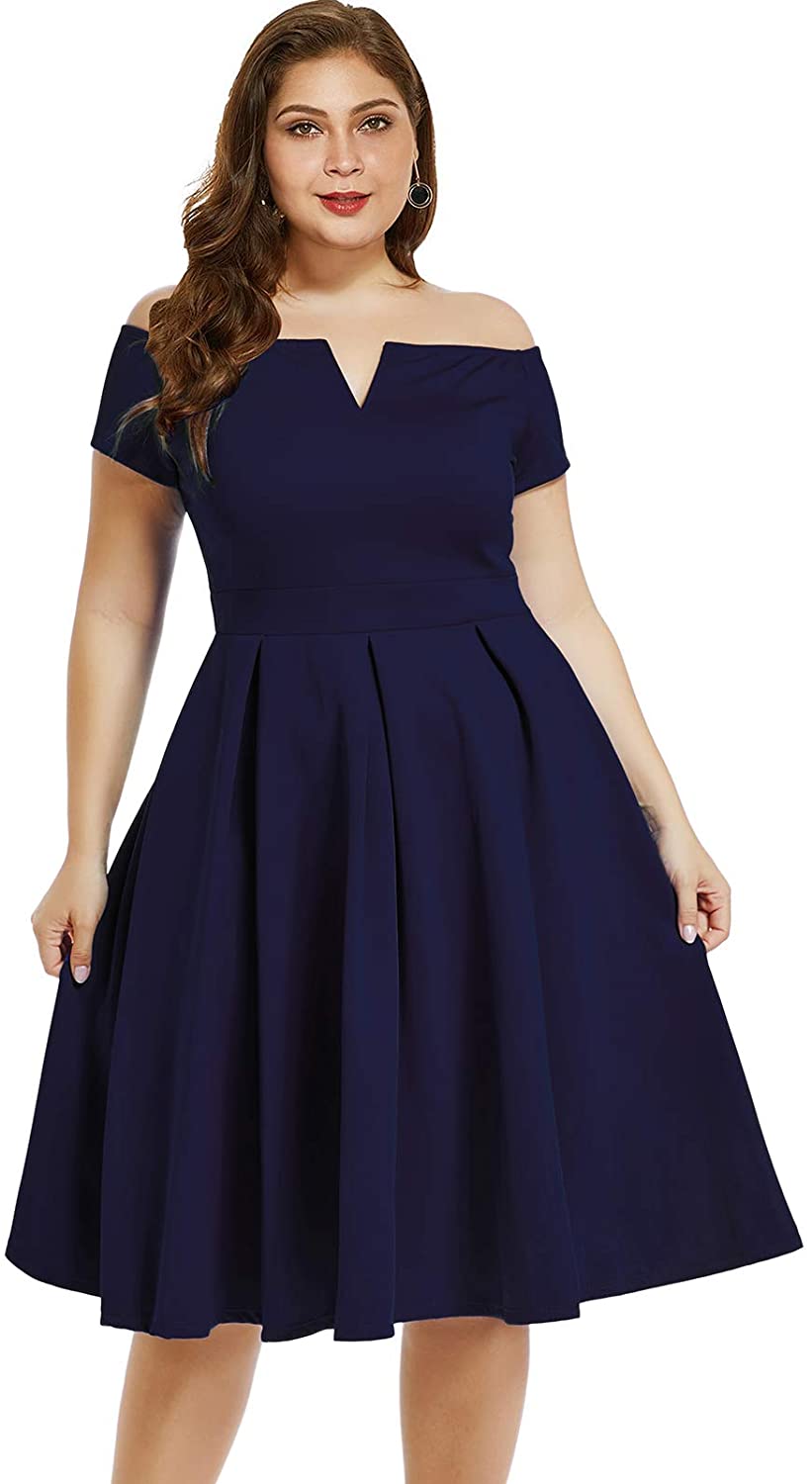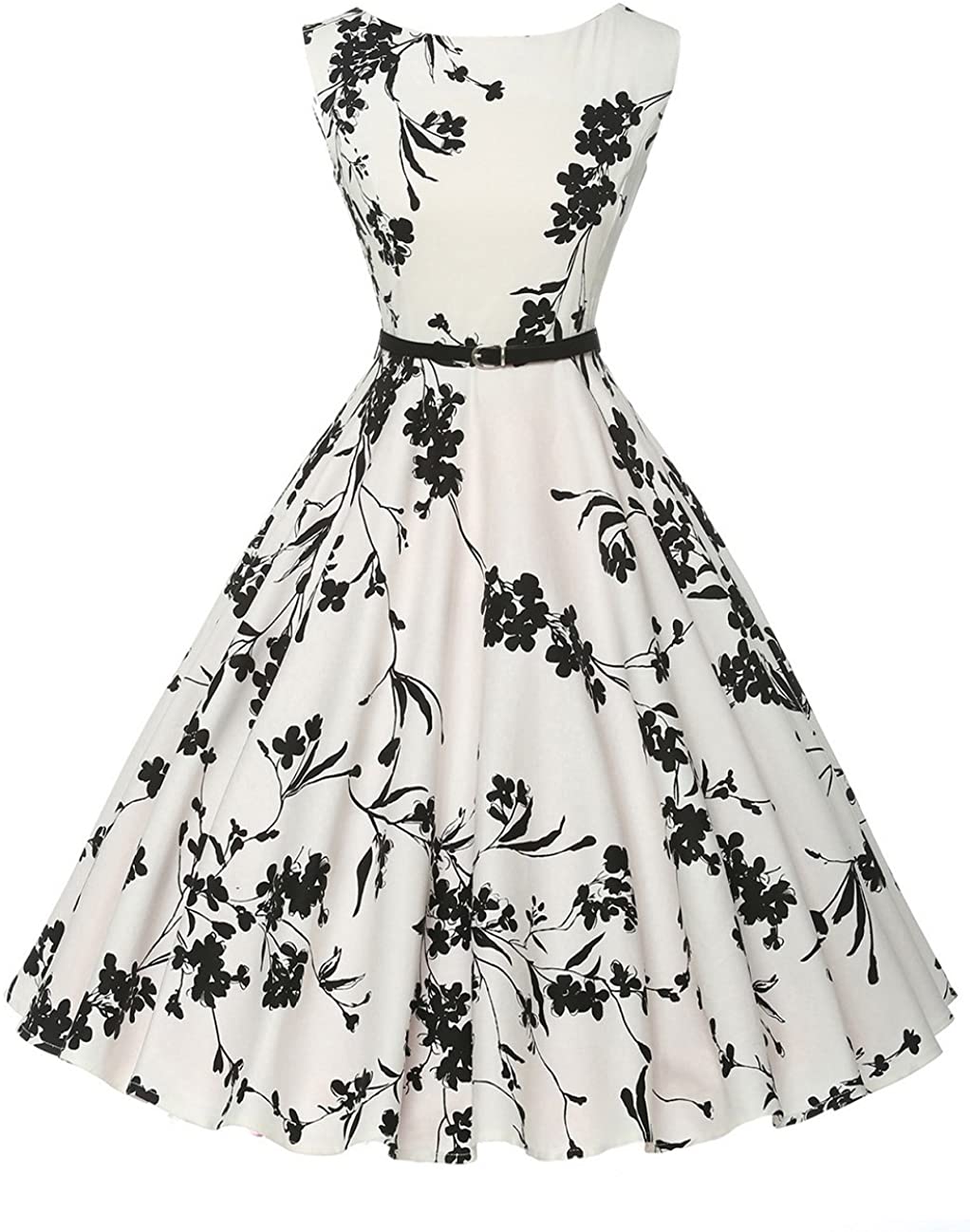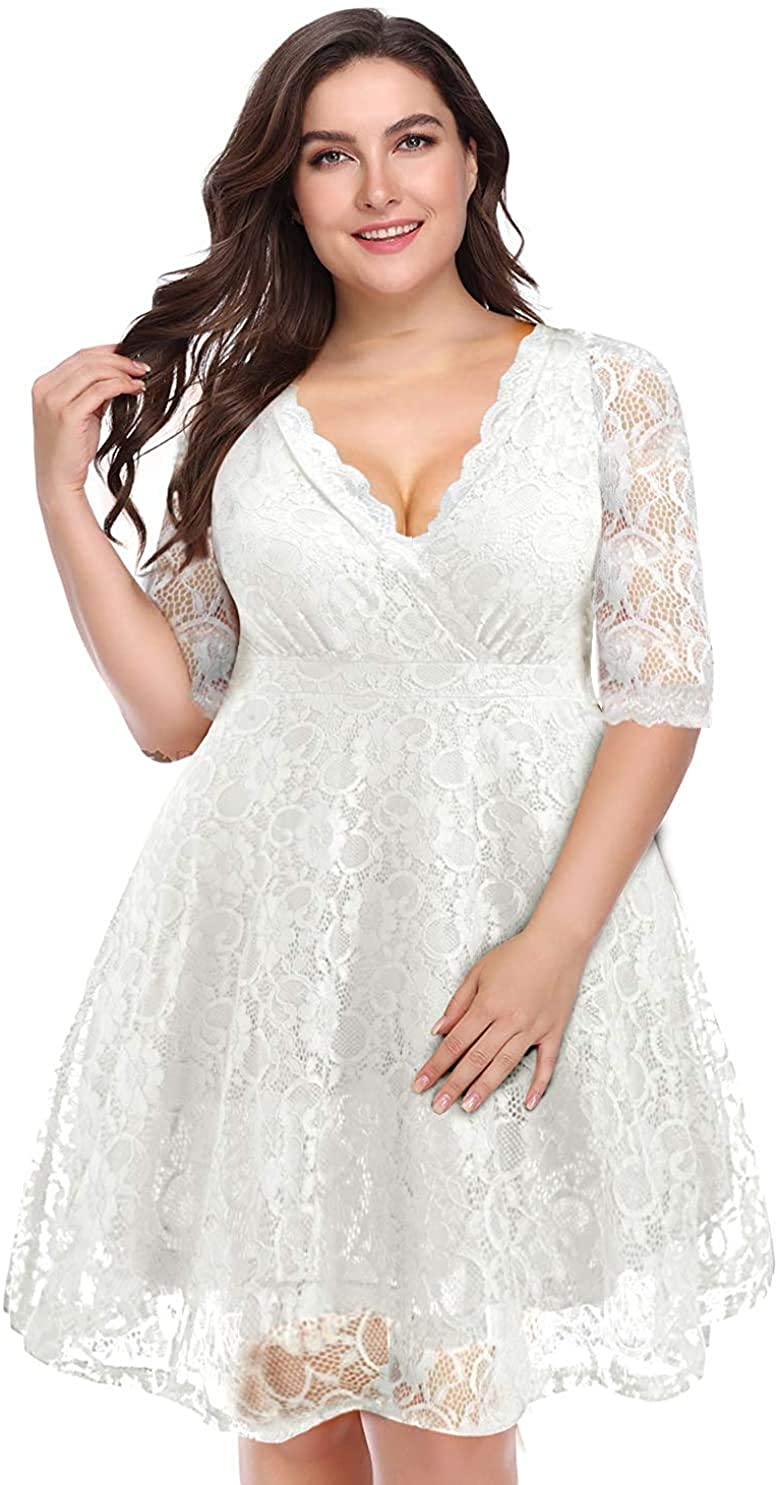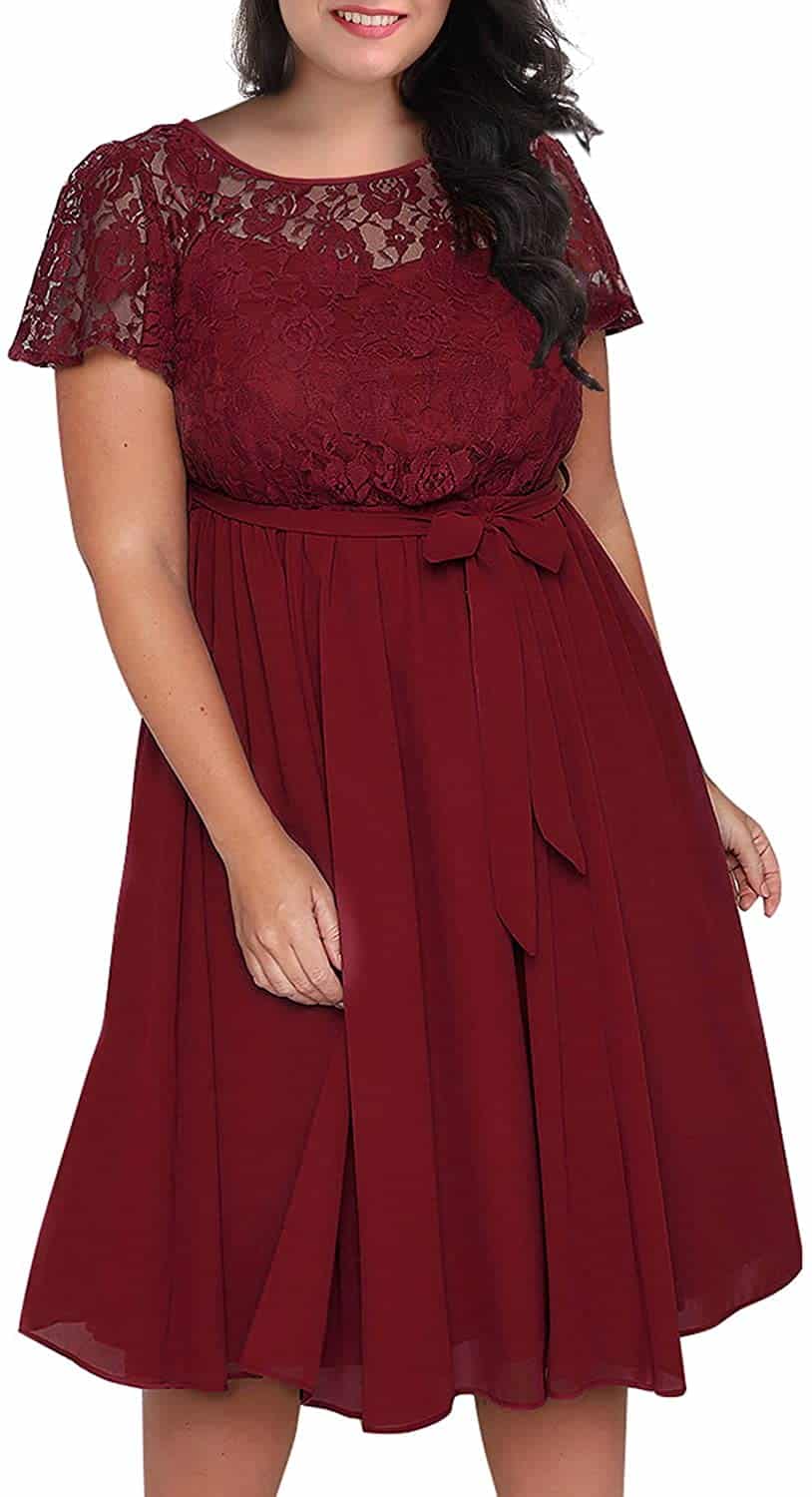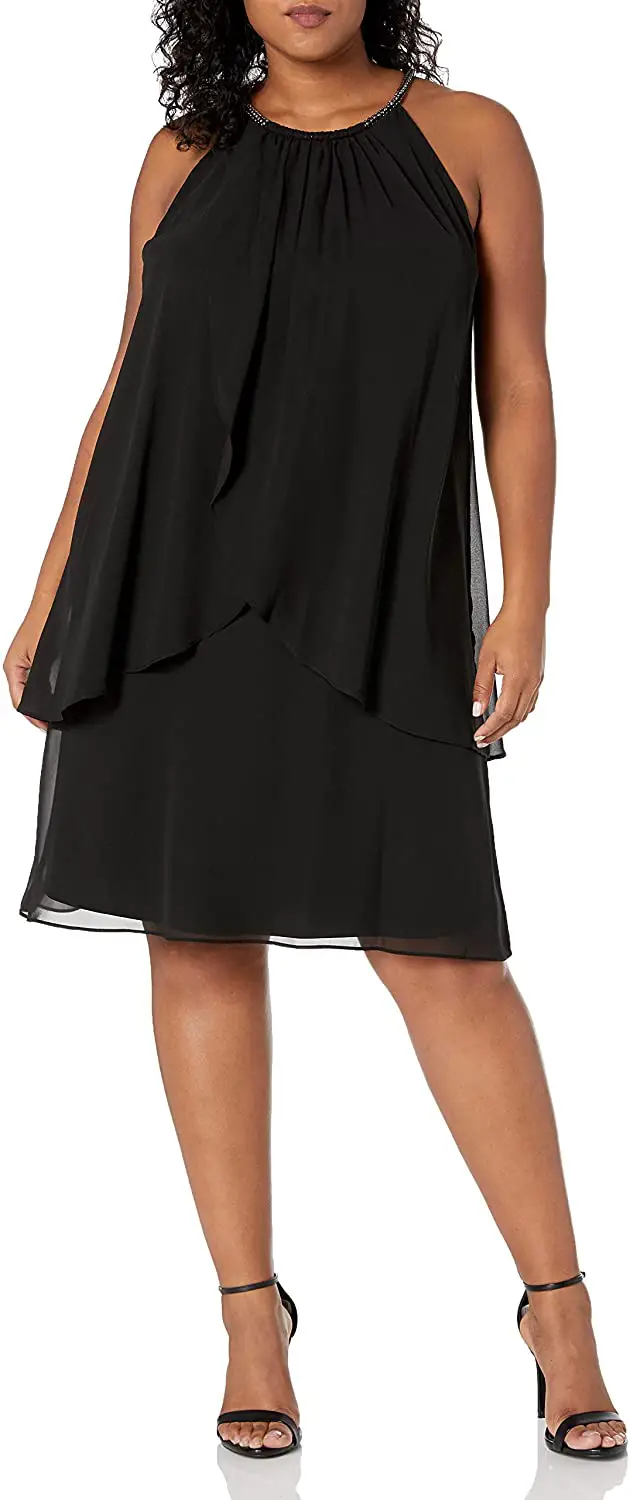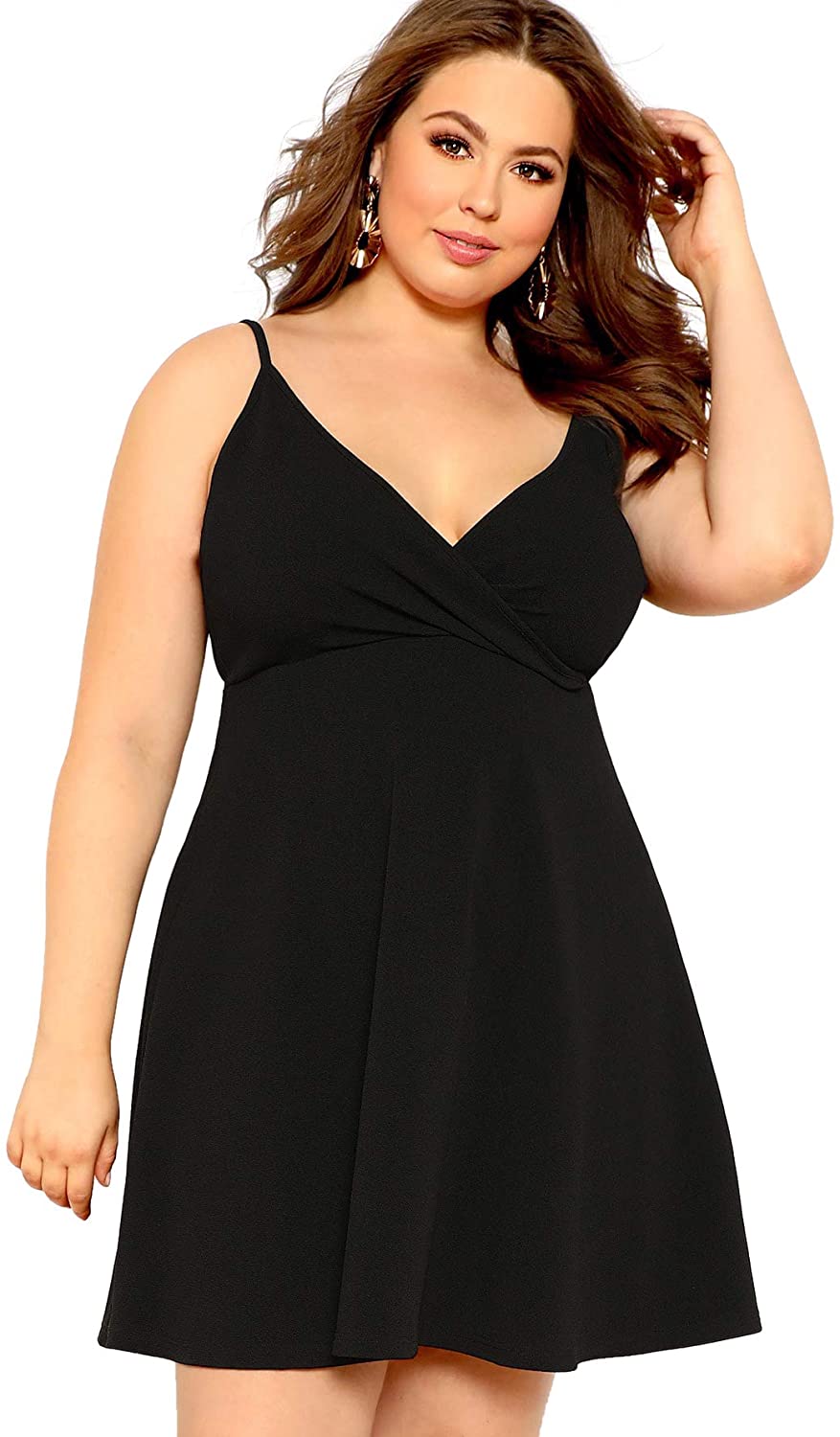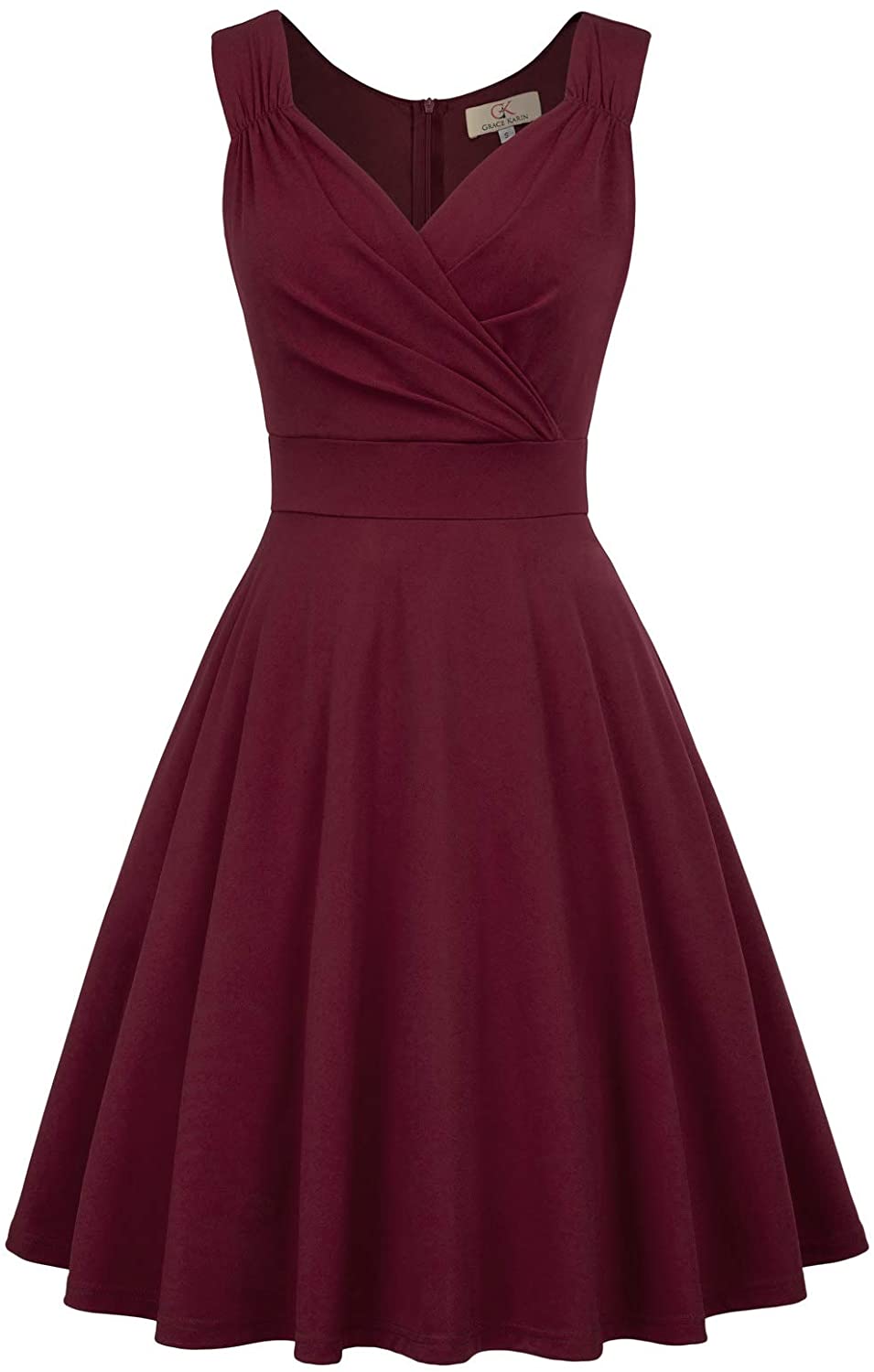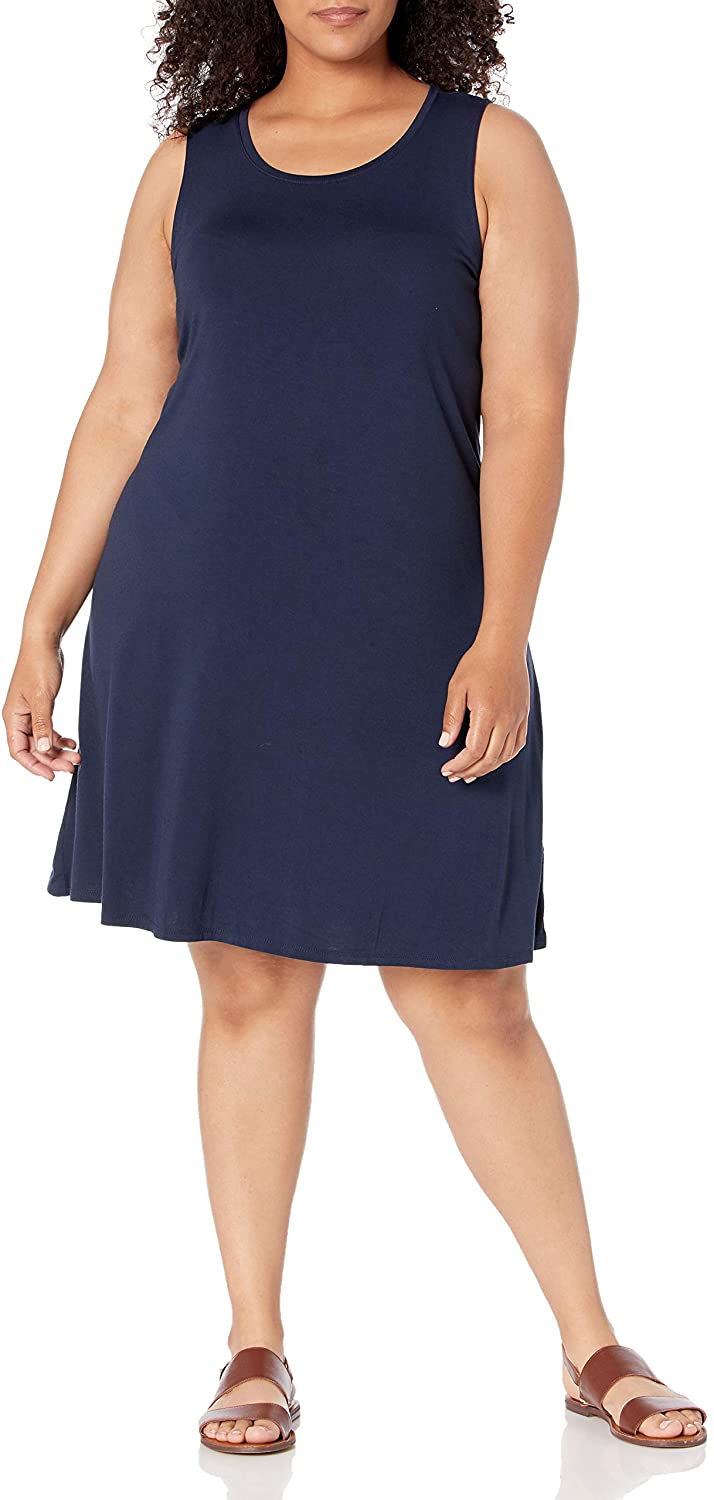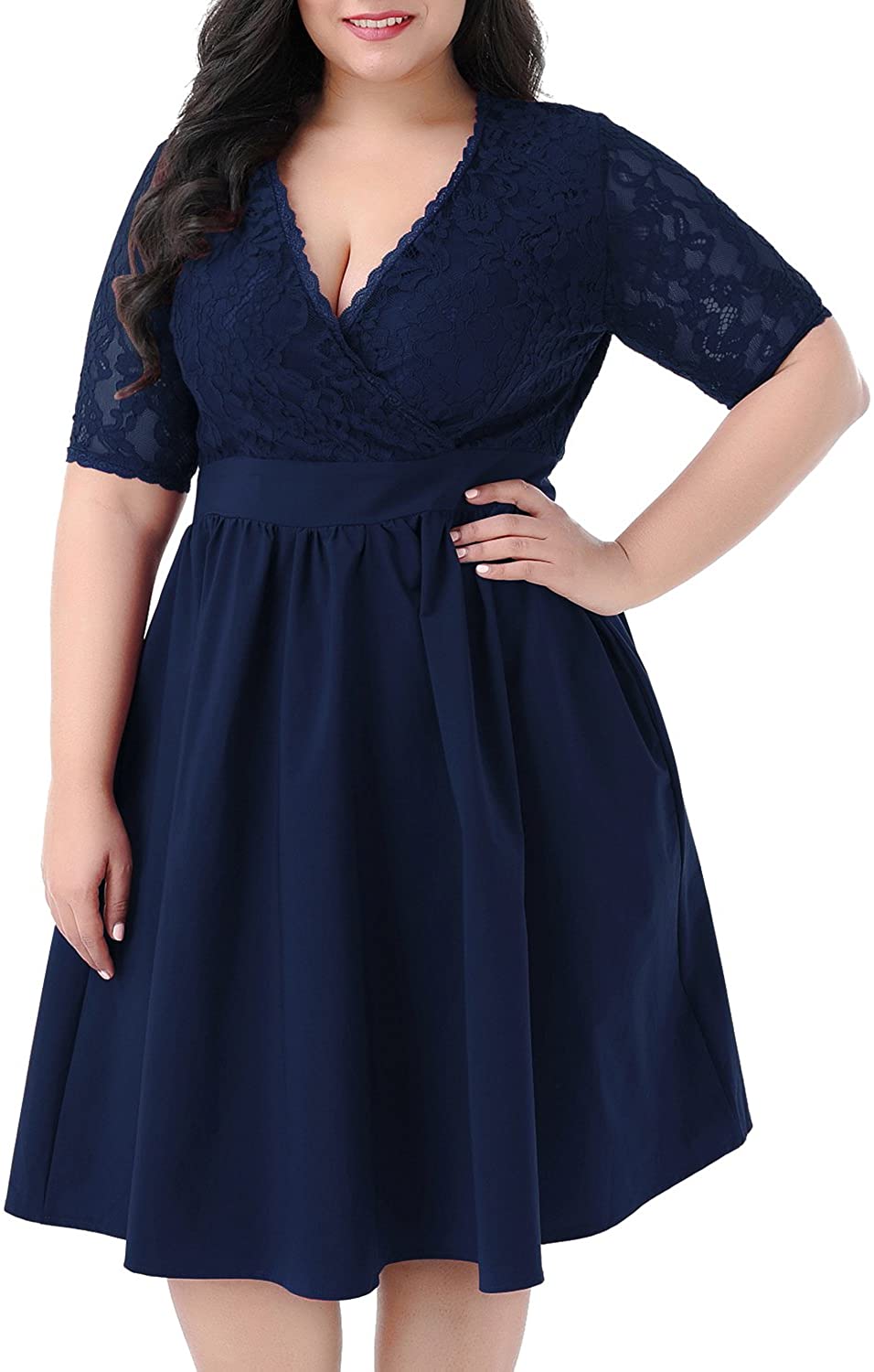 For Inverted Triangle Shapes
An inverted triangle shape is one that looks heavier up top. Common traits are wide shoulders, average to large bust, average to narrow waistline, narrow hips and average to thin thighs.
For those with an inverted triangle shape, look for v-neck styles to draw attention away from your shoulders, and highlight your bust. Spaghetti straps and cap sleeves also create an illusion of narrower shoulders.
Choose a plus size cocktail dress with some details below the waist area. Since women with this shape have slender legs, you can attract attention away from your upper body by showing off your legs, or wearing a pair of attention-grabbing shoes.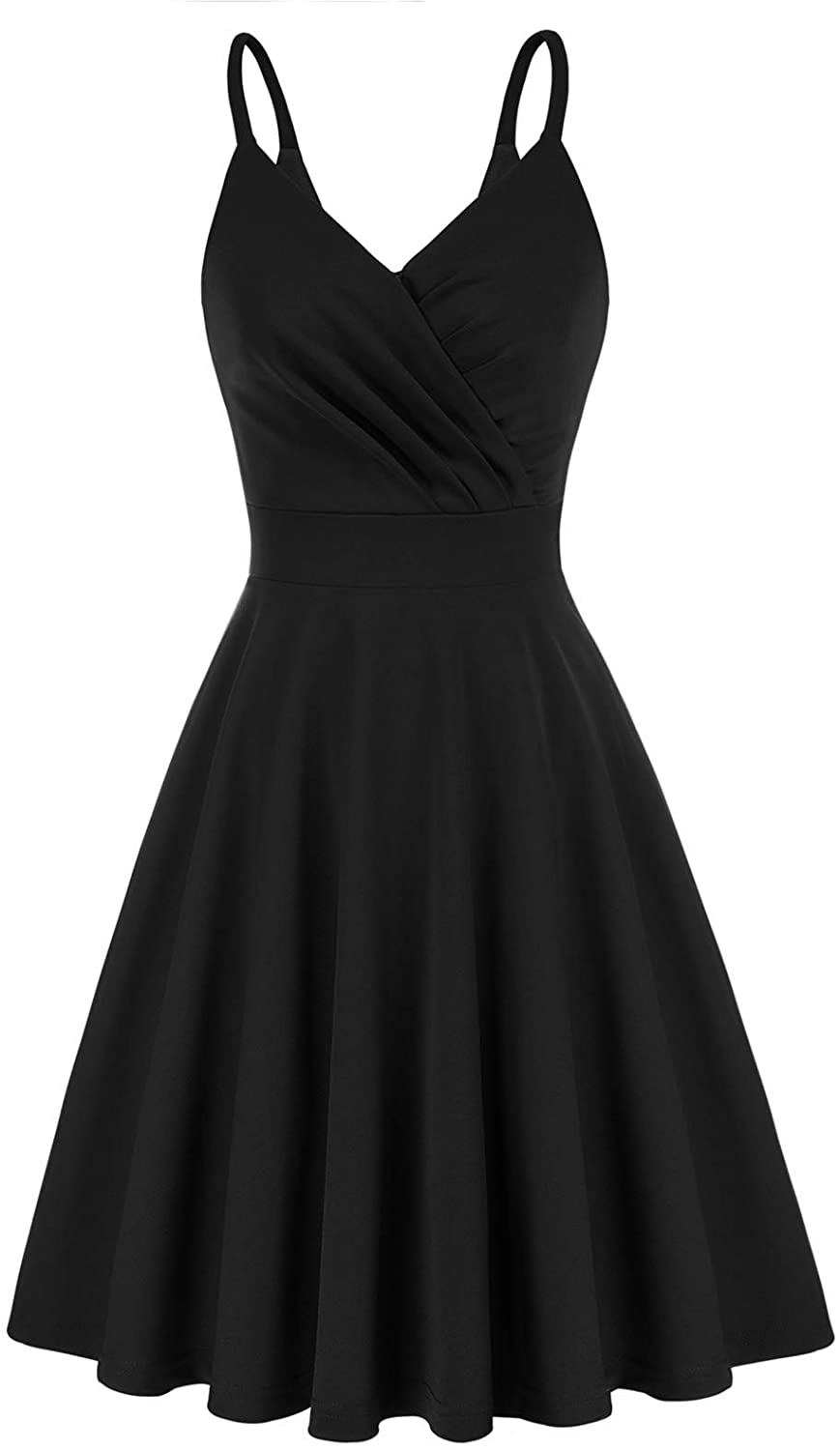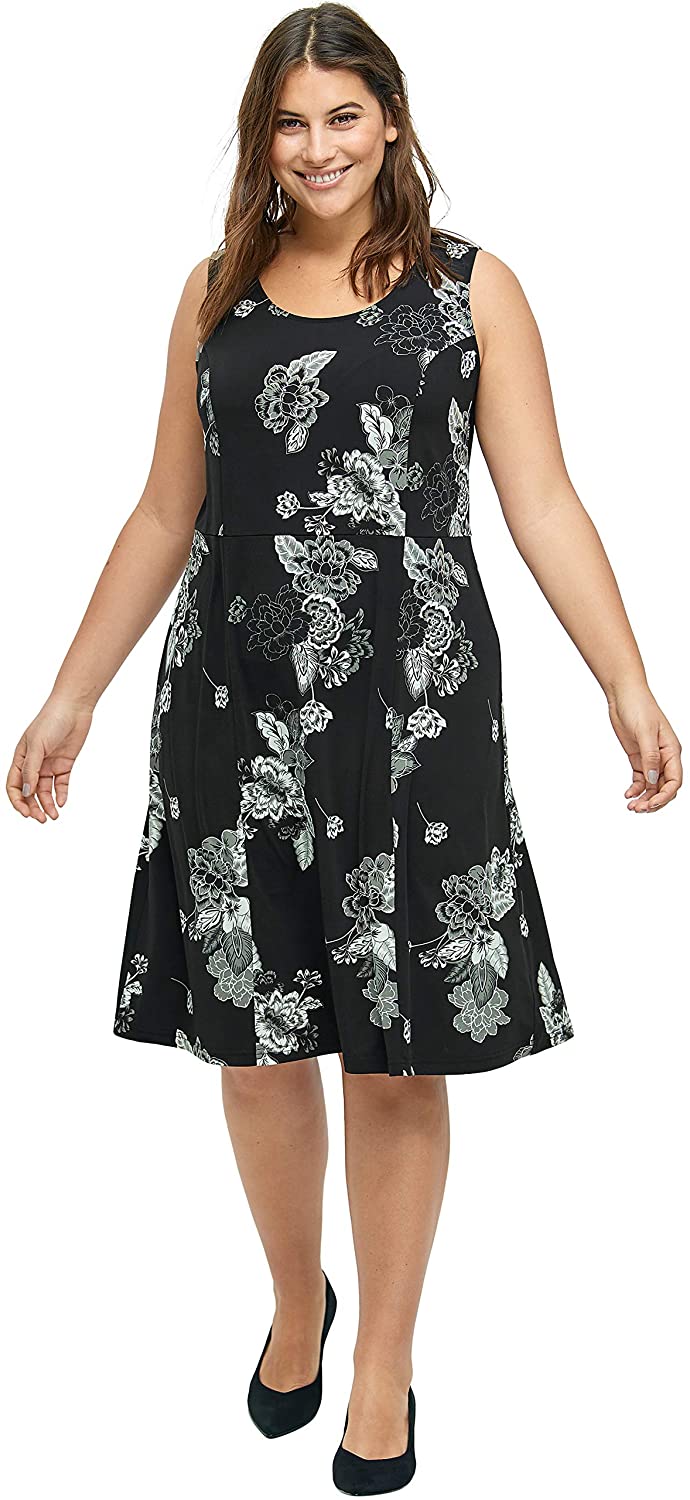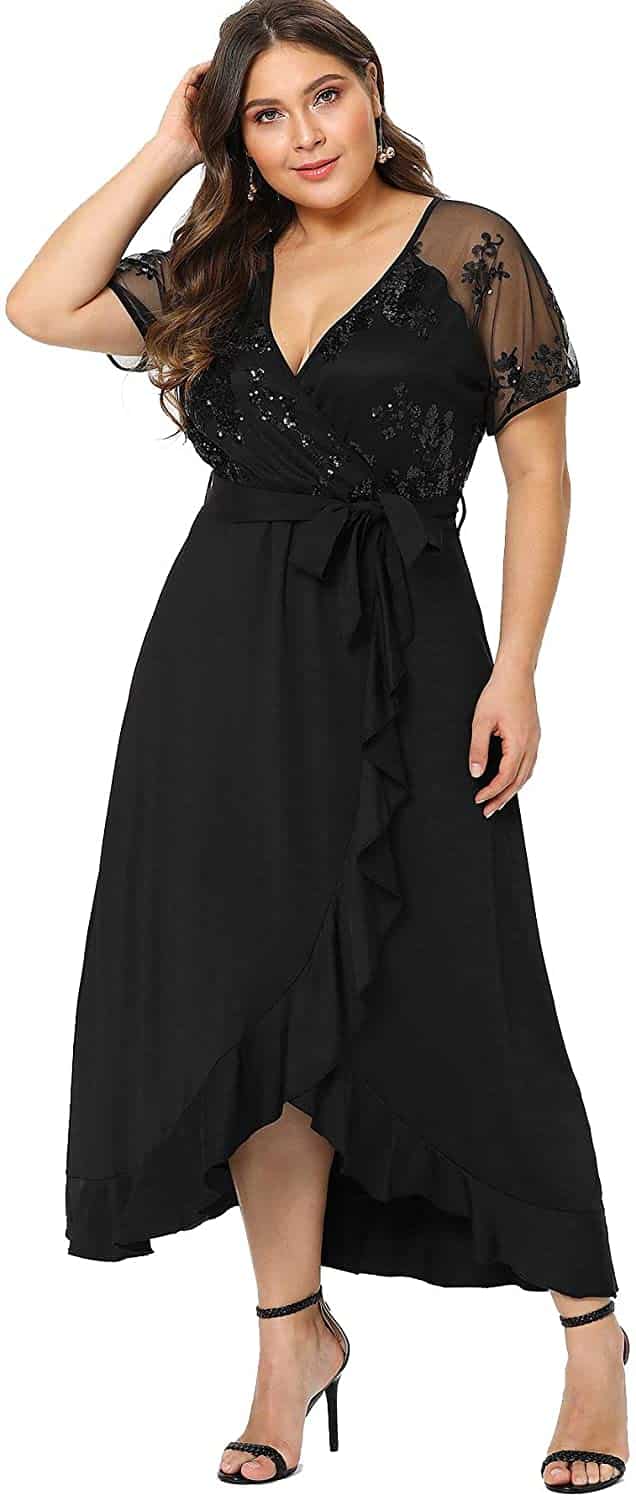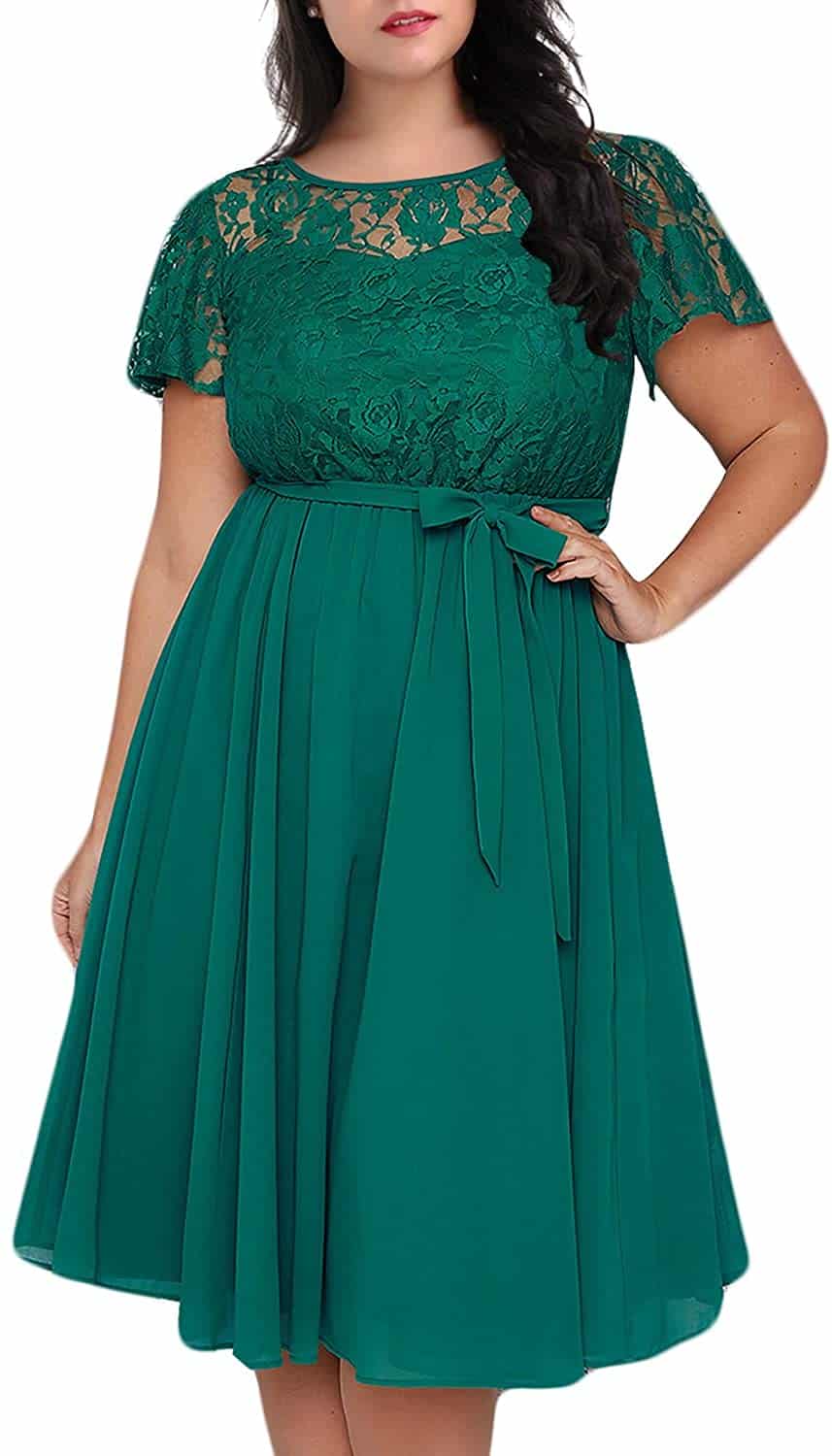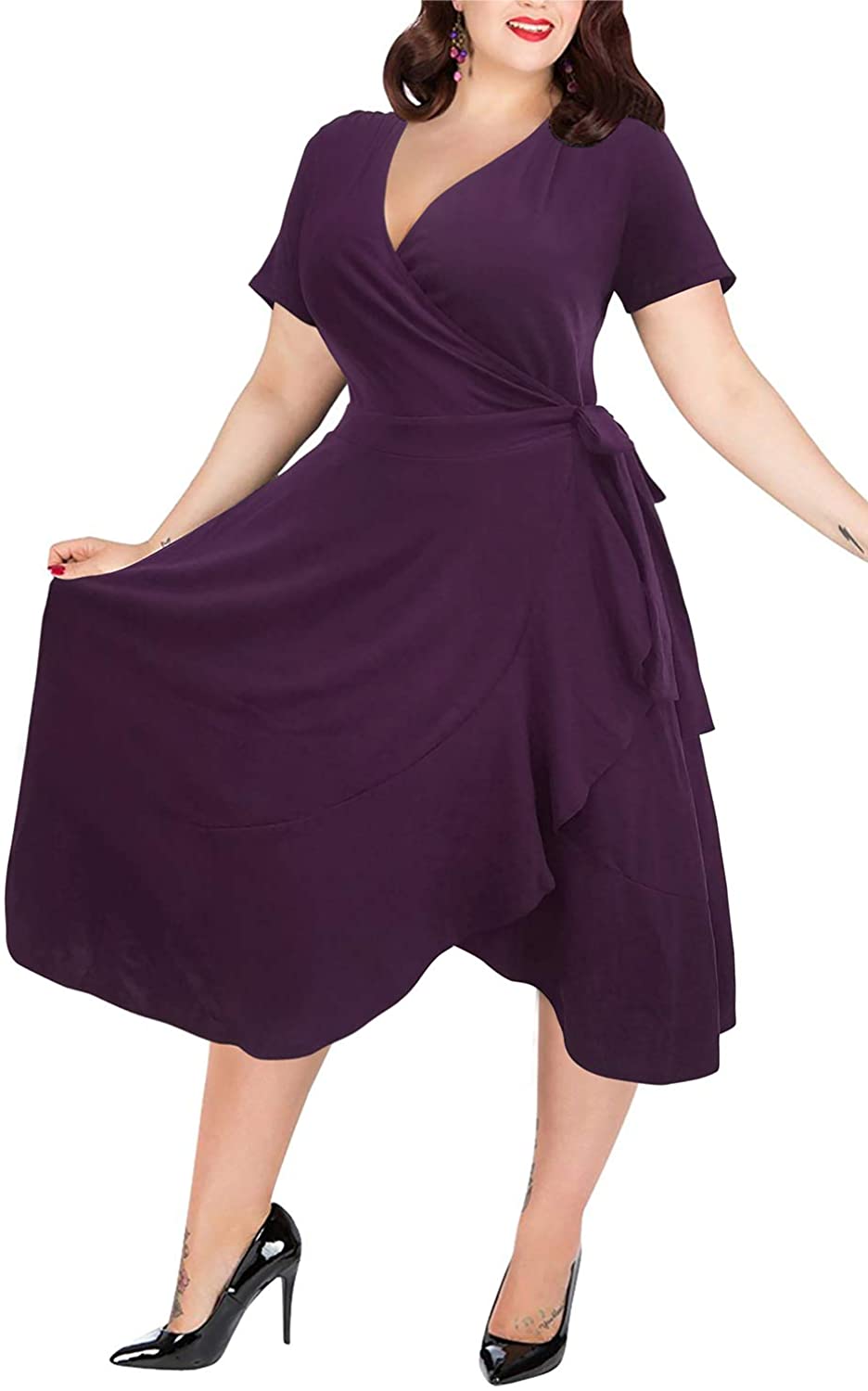 For Hourglass Shapes
The hourglass body shape is the most proportioned shape since the top and bottom will generally have an even width/fullness. Common traits are an even shoulder to hip width, average to thick thighs, average to full bust and a well-defined waistline.
Those with an hourglass shape are lucky, because any style of dress would suit them well. The only thing that a woman with an hourglass figure should avoid is loose and undefined dresses since they will create a shapeless look.
Also, avoid dresses with a high neckline, for it is better to flaunt your cleavage. Bodycon dresses, shift dresses and wrap dresses are perfect for this type. It is also more flattering to choose pencil cut skirts and dresses to emphasize your curves.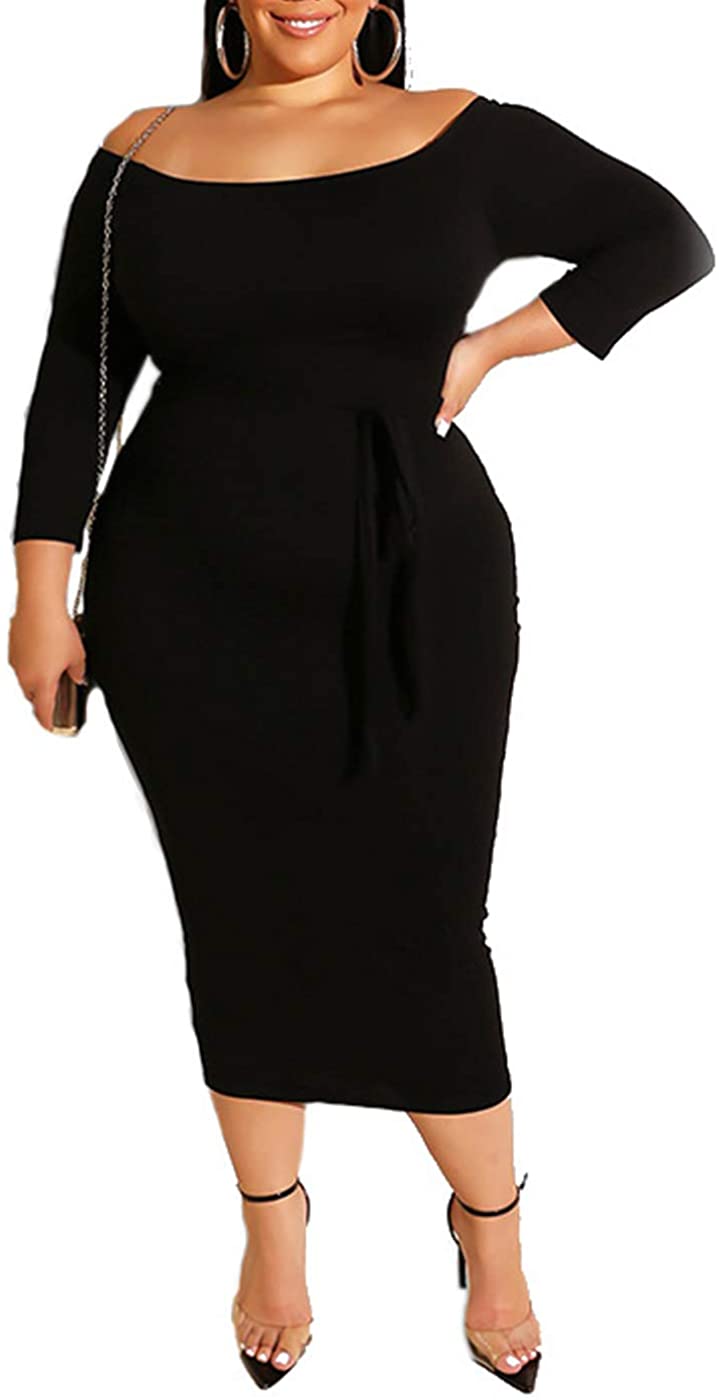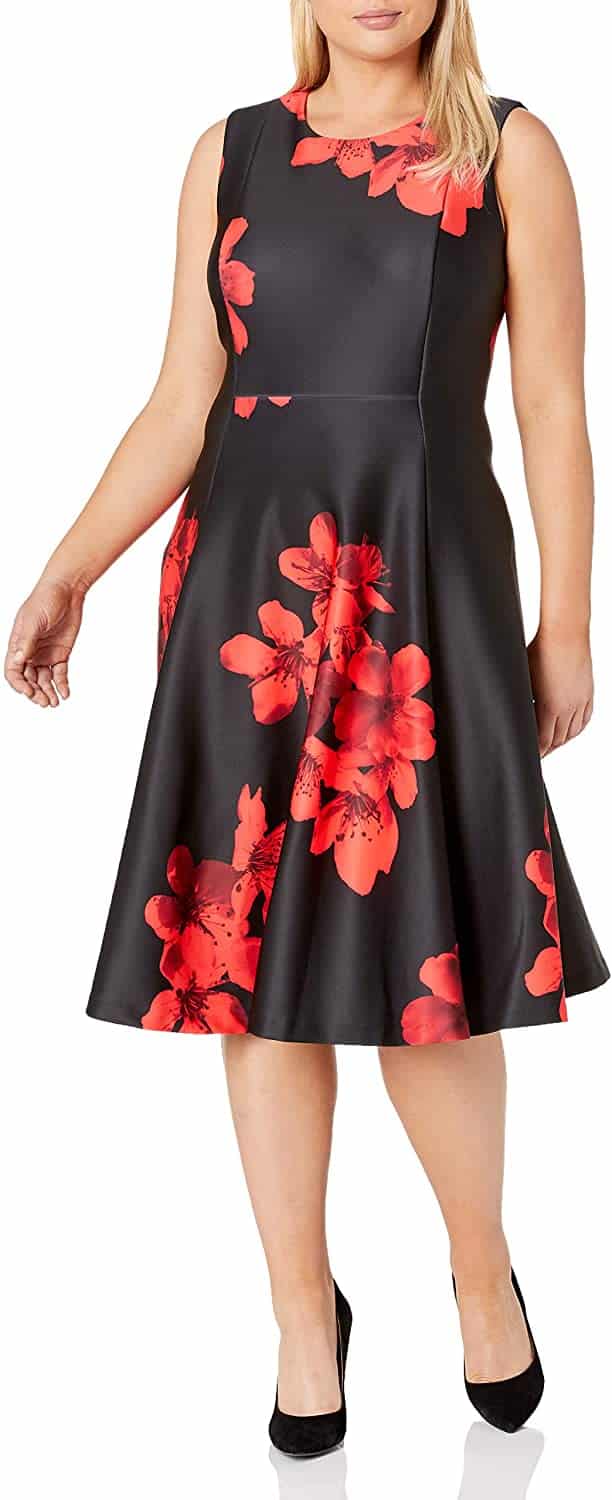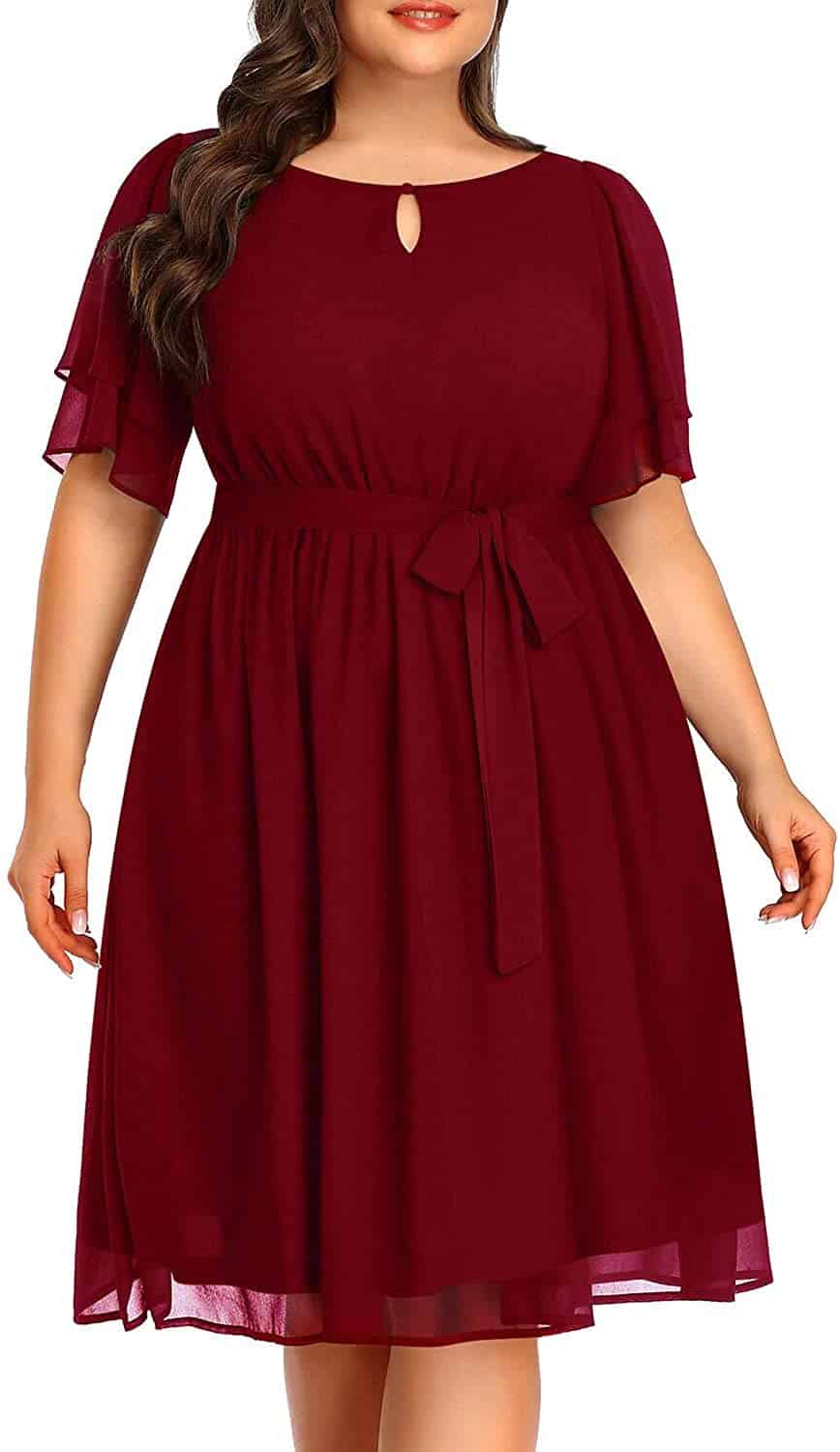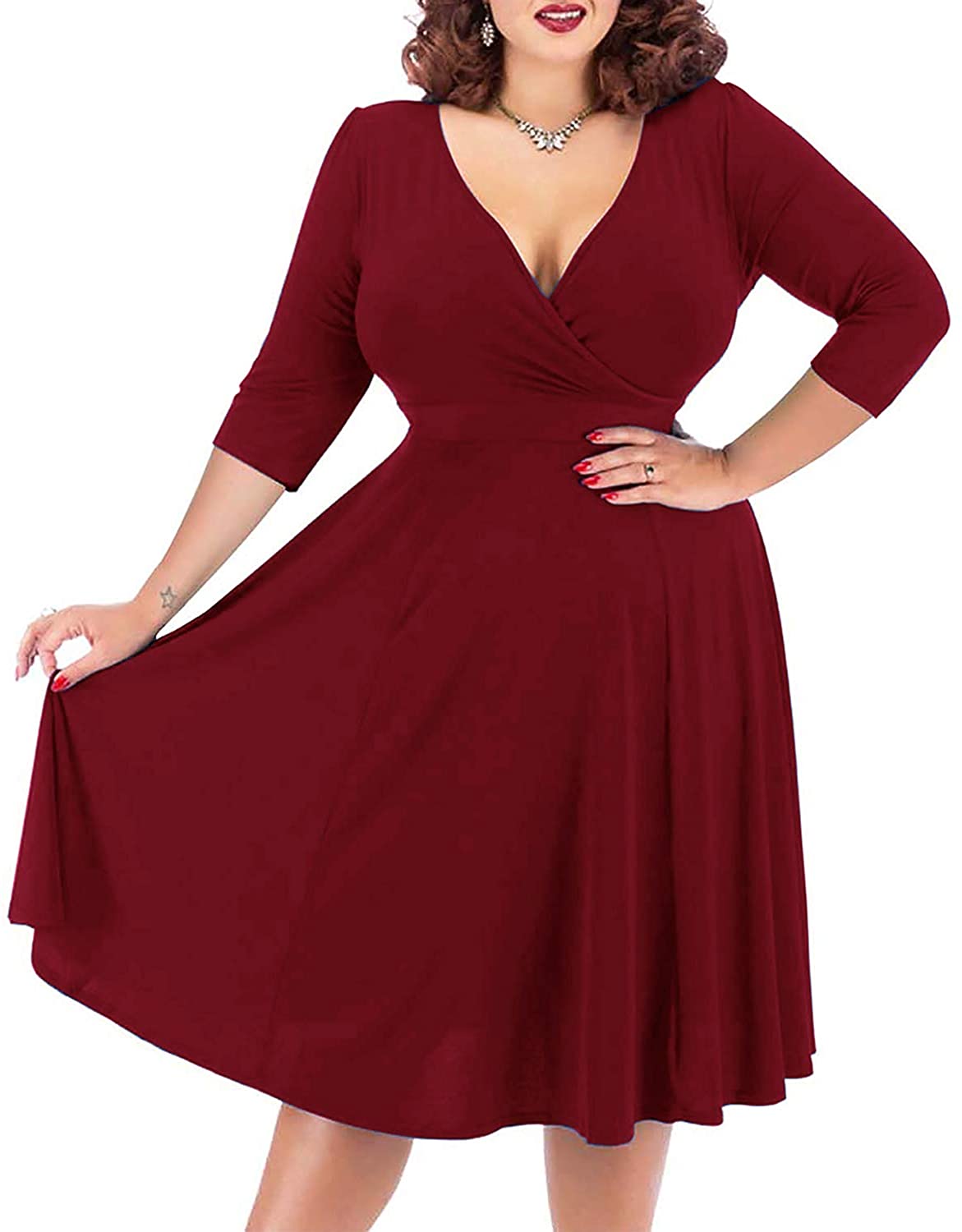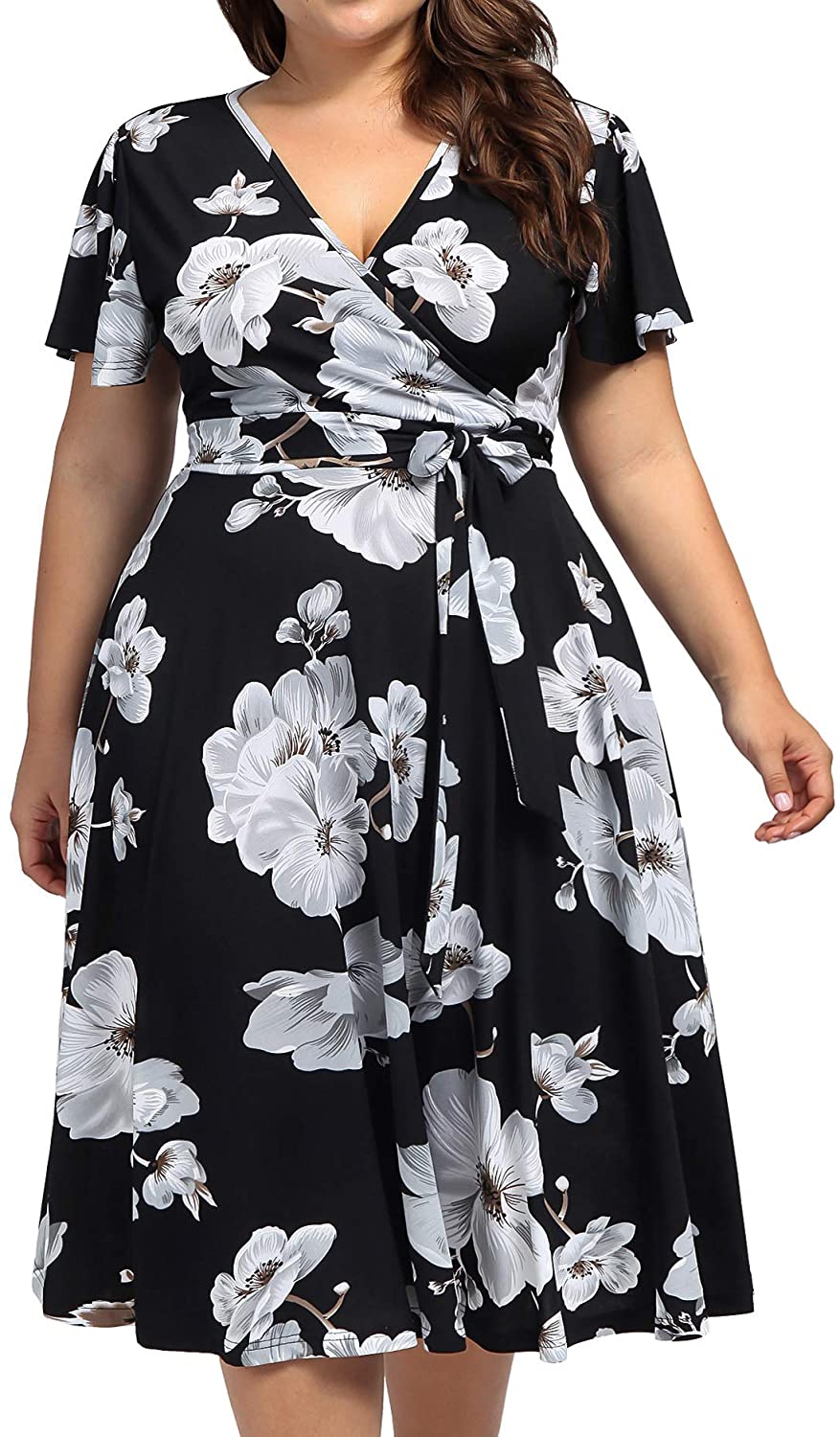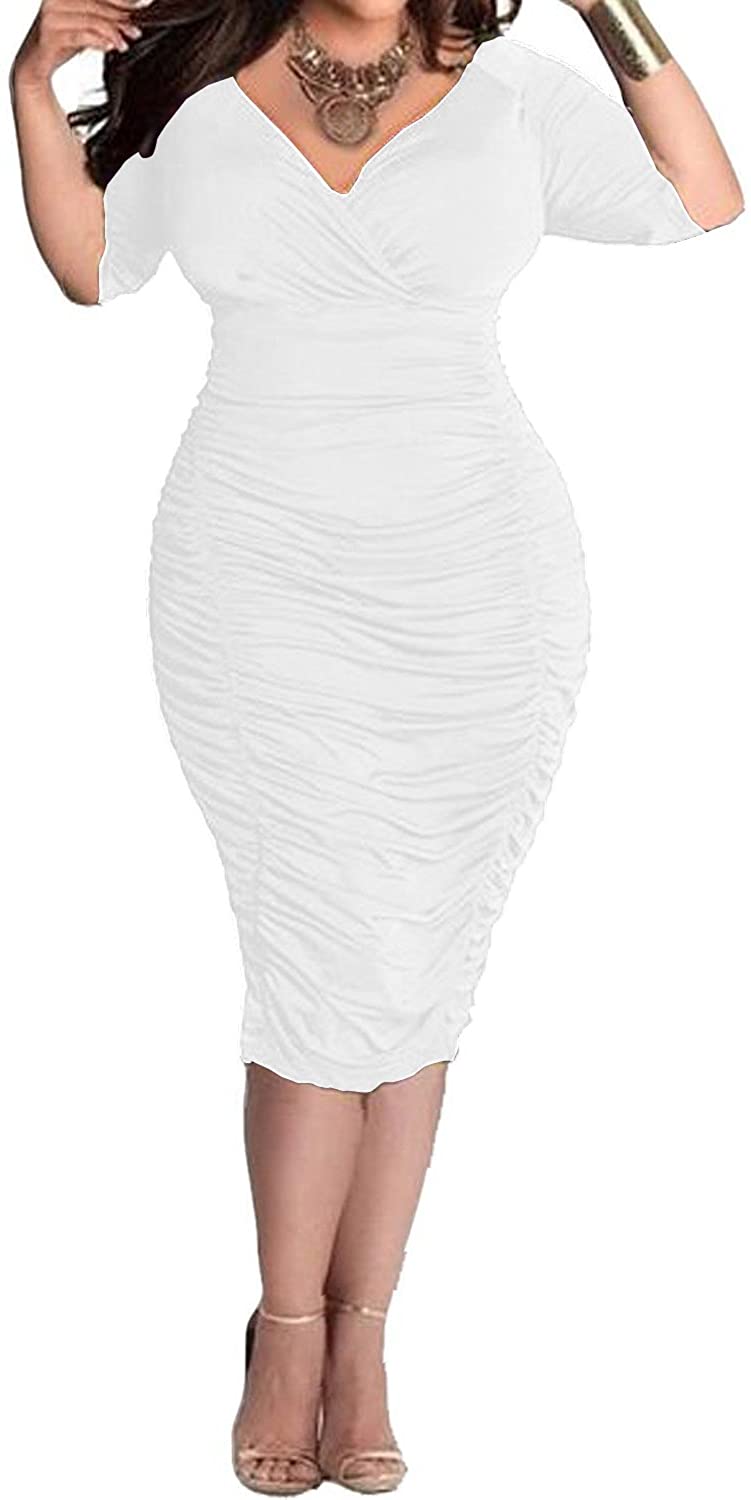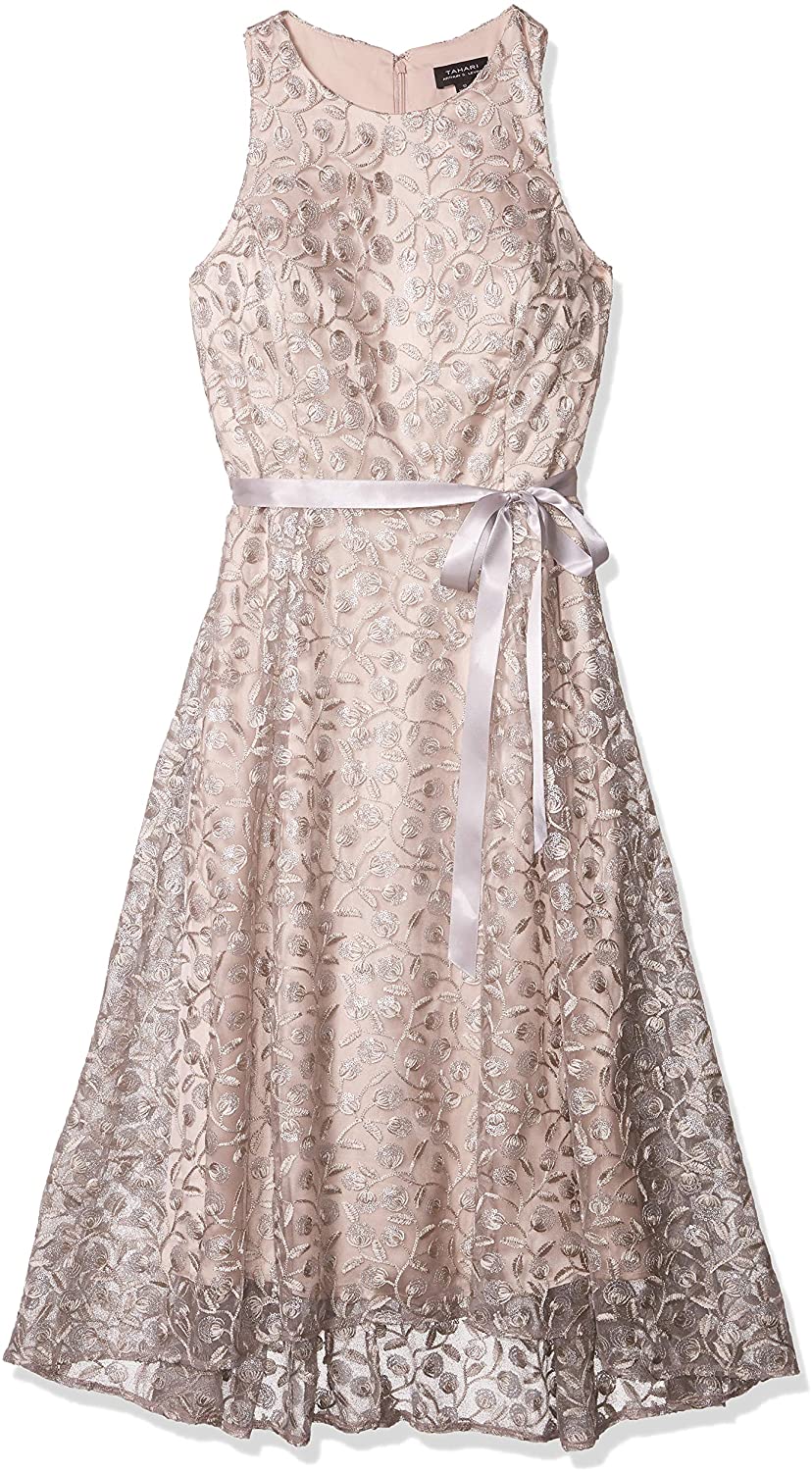 For Rectangle Shapes
A rectangle body shape is one that looks very straight. Common traits are narrow shoulders and hips, thin thighs, a small bust and undefined waistline.
Those with a rectangular or sporty shape body should choose dresses that create the illusion of curves. Ruching at the bust, or scooped and v-neck styles can add shape to the upper body. Collars and ruffles also have the same effect.
Peplum dresses are perfect for this kind of body type, because they instantly create the illusion of curves. Look for cocktail dresses that have a cinched or belted waistline because this is the main area that will give you a curvy look.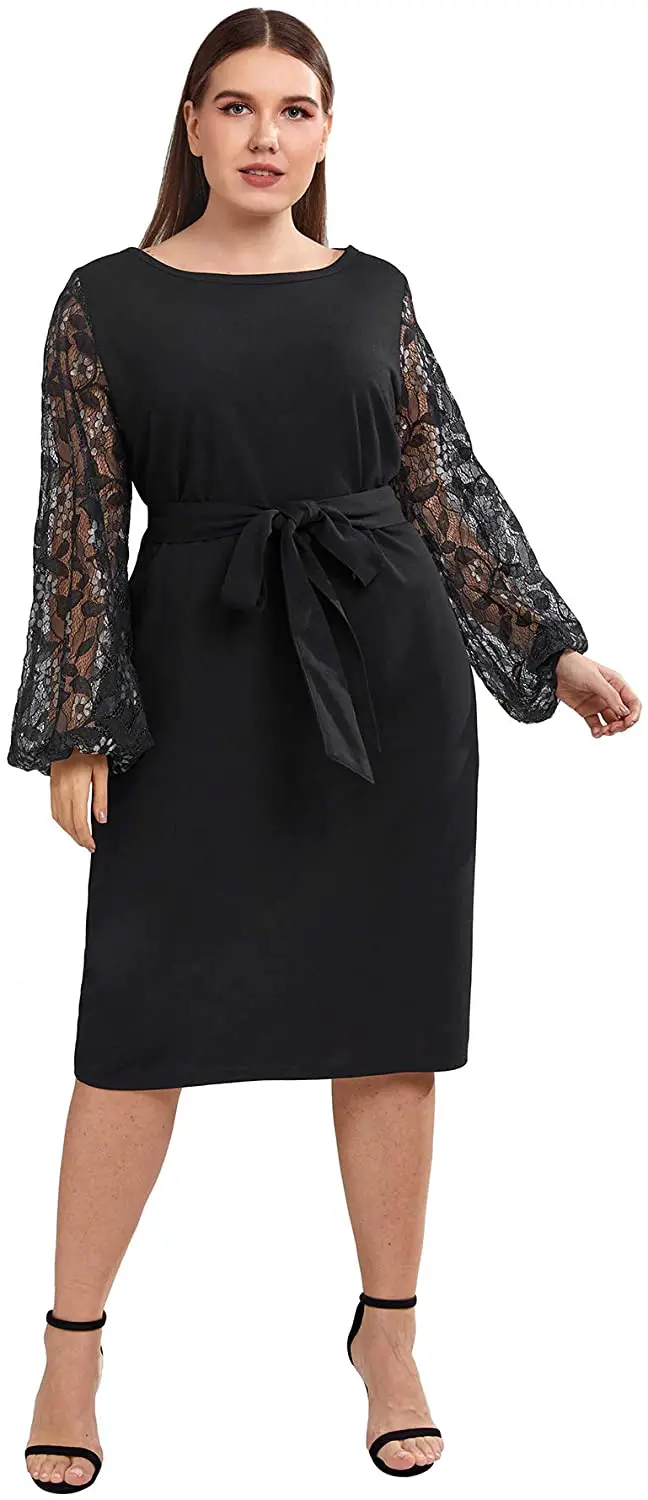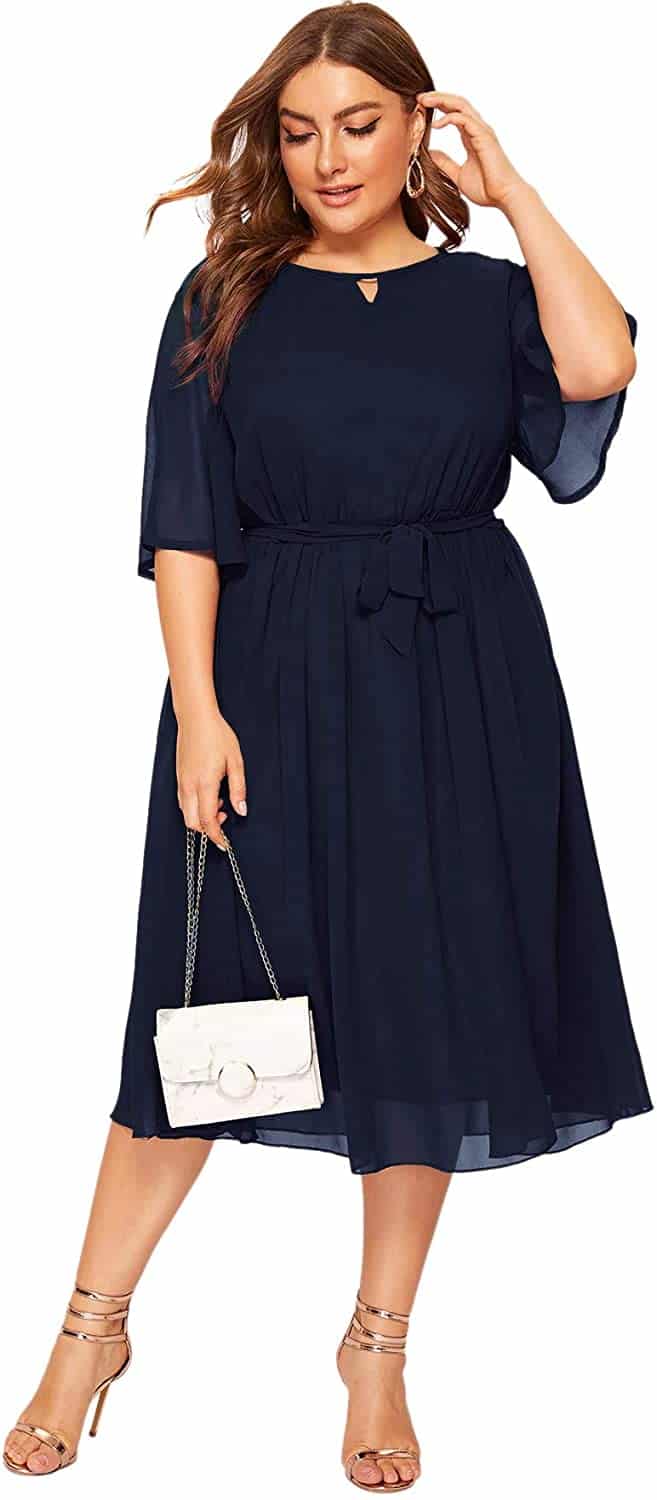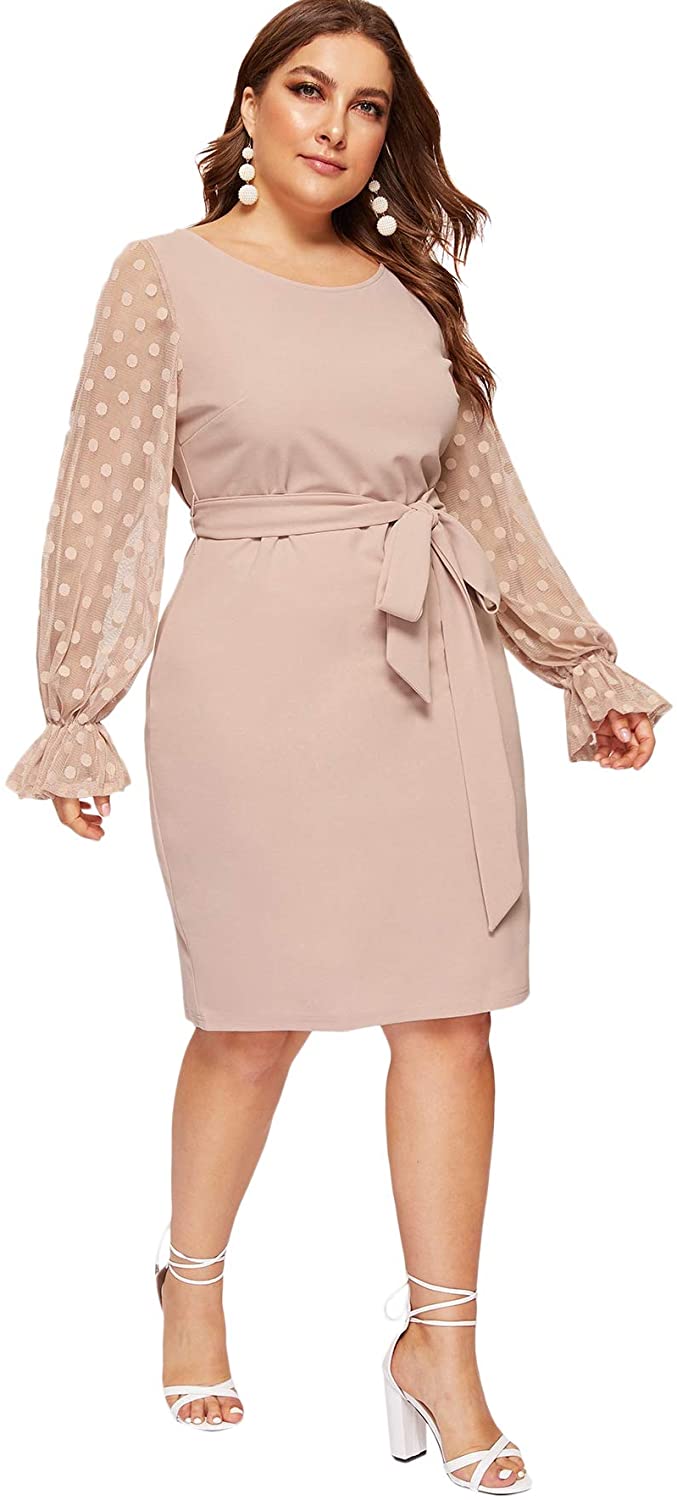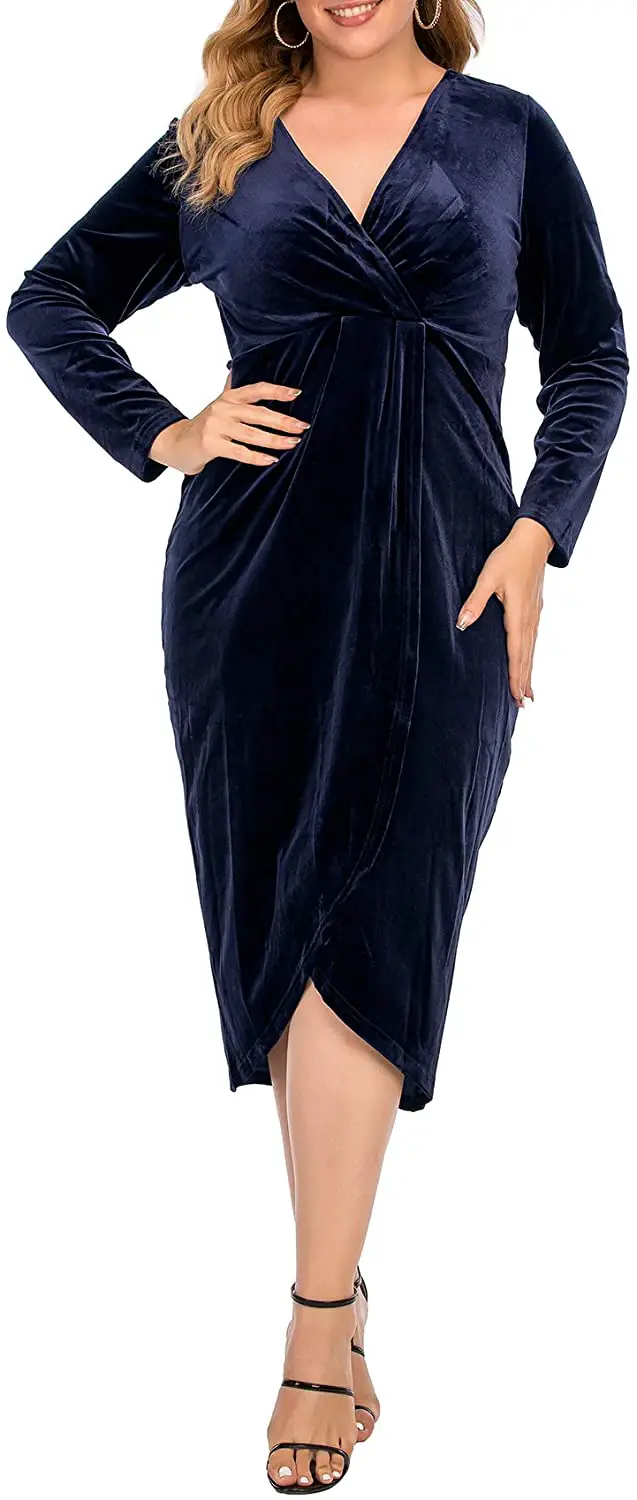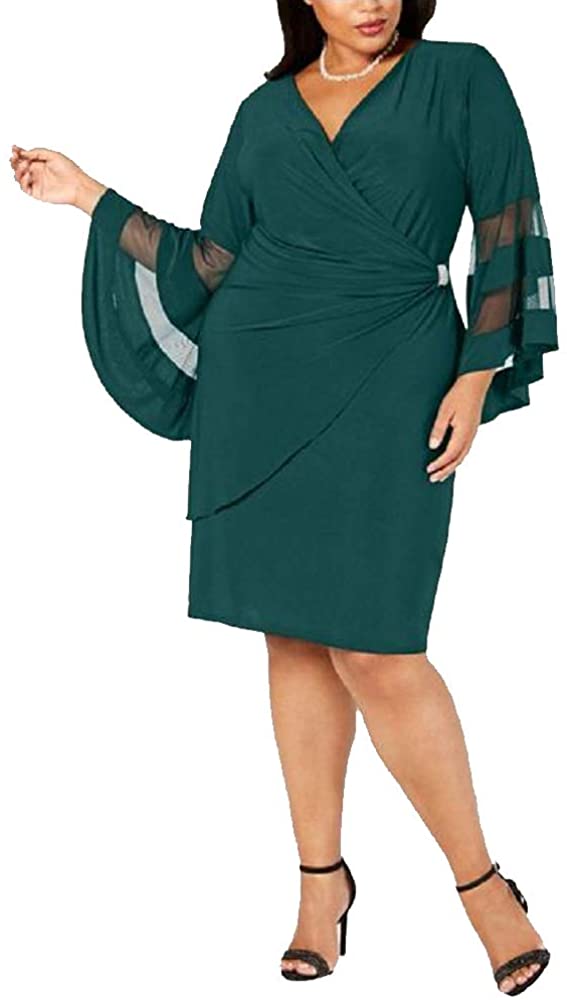 For Diamond and Apple Shapes
A diamond body shape is similar to an apple shape, but it will have shaper features. Common traits are narrow shoulders, small bust, full undefined waistline, narrow hips and average to thin thighs.
An apple body shape will have a larger midsection compared to the hips and shoulders. Common traits are a full undefined waistline, rounded shoulders, average to small bust, flat buttocks and average thighs.
Women with a diamond or apple body shape should avoid shapeless or loose-fitting dresses. It is better to go with soft draping fabrics, rather than tight-fitting or clingy materials.
Wrap dresses in dark or bold colors are perfect for apple and diamond body shapes, since they create the illusion of wider hips. This is the best way to balance out a heavier upper body.
It is also better to make the most out of your cleavage by wearing dresses with a low neckline and with a skirt that flares from the waist.
Finding the perfect plus size cocktail dress on the first try is rare, but totally possible when you know what to look for. Try different styles to see exactly how each one changes your look. You will quickly be able to identify the styles that are most flattering.