How many times have you stood in front of your closet wondering what to wear. Even with dozens of options looking back at you, it just doesn't seem like there's much to go with. This is a problem that many plus size women face each day, and yet it's also a problem that's easy to remedy when you have all of the basic staple fashion items available. When you have these 20 basic items, you will be able to mix and match to coordinate a stylish outfit for virtually any occasion. The key to each piece is to be timeless, so that you can get the most out of your wardrobe for many year to come.
Tops of Every Style
1 – Camisole
A camisole is a lovely fashion piece that can easily work with any outfit and occasion. Most camisoles will have a decorative trim which adds a fun feminine touch. You can choose a solid neutral color to easily mix and match it with other clothes, but if you would like to have your cami as a bright splash of color, make sure to choose something that isn't too trendy (i.e. neon colors or patterns).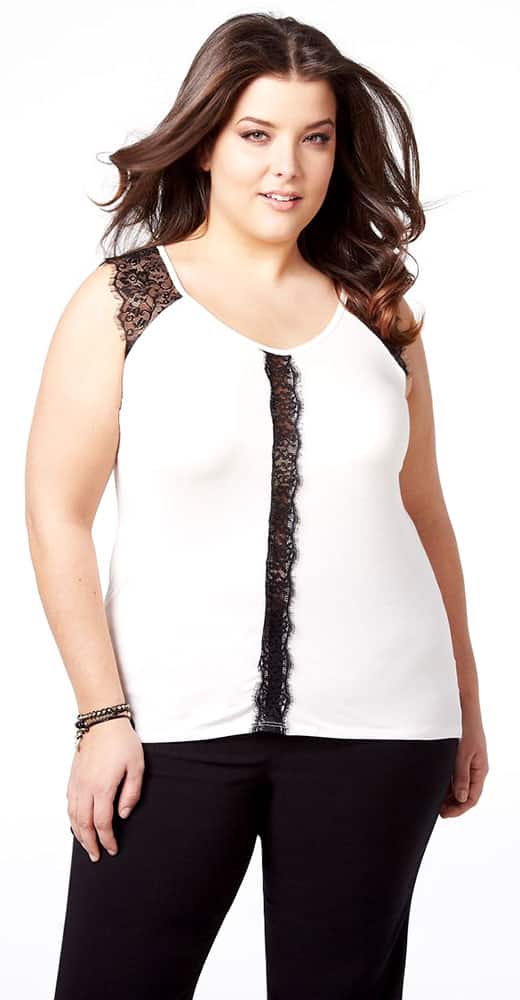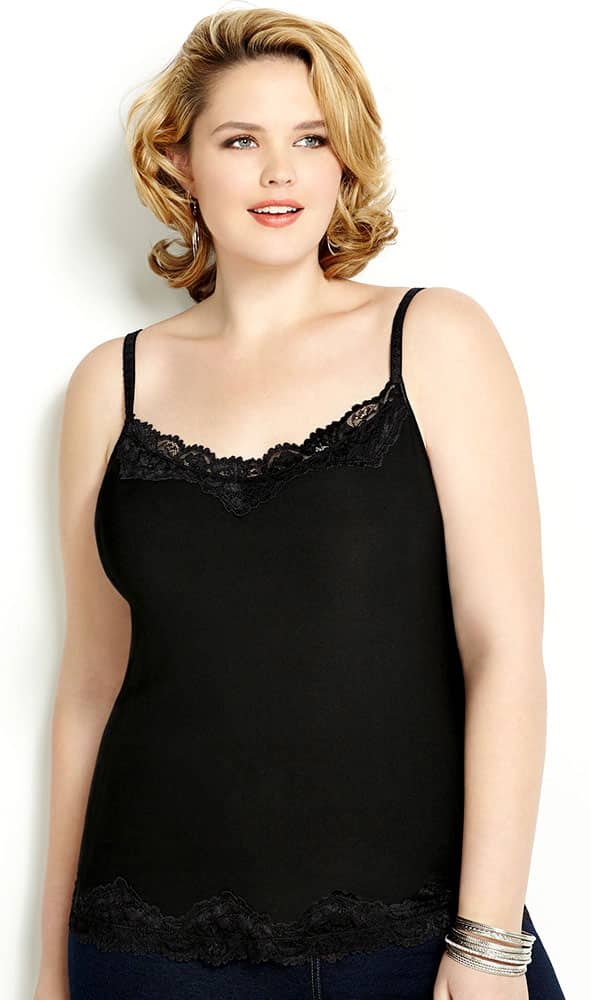 2 – Tank Top
A basic cotton tank top is perhaps one of the most versatile clothing pieces that you could possibly have in your closet. A black or white tank top can easily be used for casual outings, workouts or slip under a blazer for a professional look. They are light, easy to wear and very easy to dress up when you need something a little more fashionable.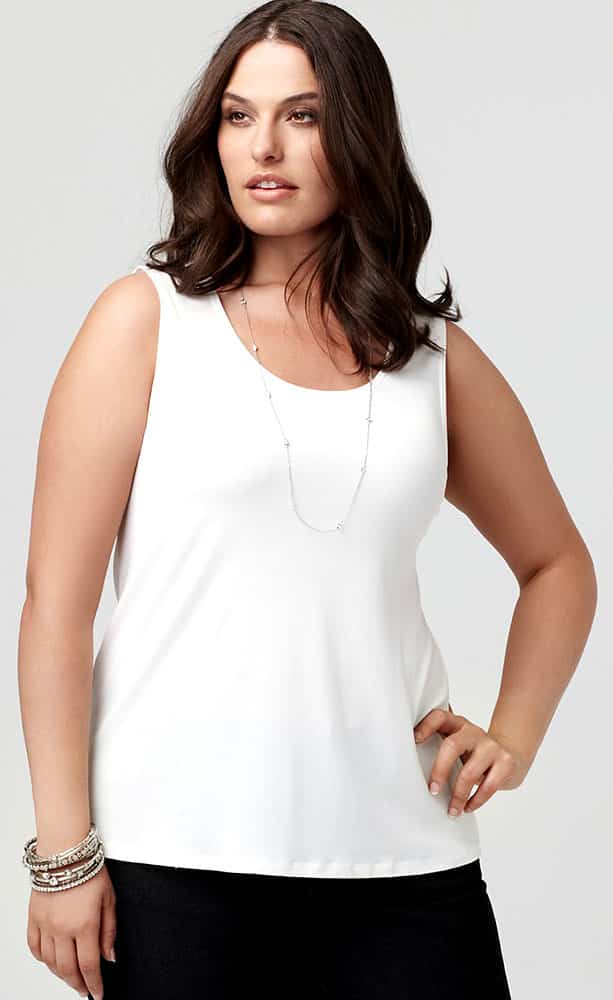 3 – T-shirt
A standard t-shirt is another versatile piece that can work from day to night. Wear it on its own with a pair of jeans for a clean casual look, or pair it with a skirt and some bold accessories for a fun dressed up look. The t-shirt cut should be carefully considered for many plus size women since the neckline will make or break your look. If you are heavier in the tummy area, choose a v-neck style to draw eyes upward instead of focusing on the belly. If you have a large chest and feel uncomfortable with too much gaping, try a boat neck style or a wide crew neck.
4 – Turtleneck
A turtleneck may be a seasonal clothing piece, but it's a great item to have on hand for cooler weather. Choose a basic turtleneck style (ie. not cowl neck) and make sure it has a good fit and solid color for more versatility. Wear it under jackets, throw on a shawl or dress it up with pearls for a more sophisticated look.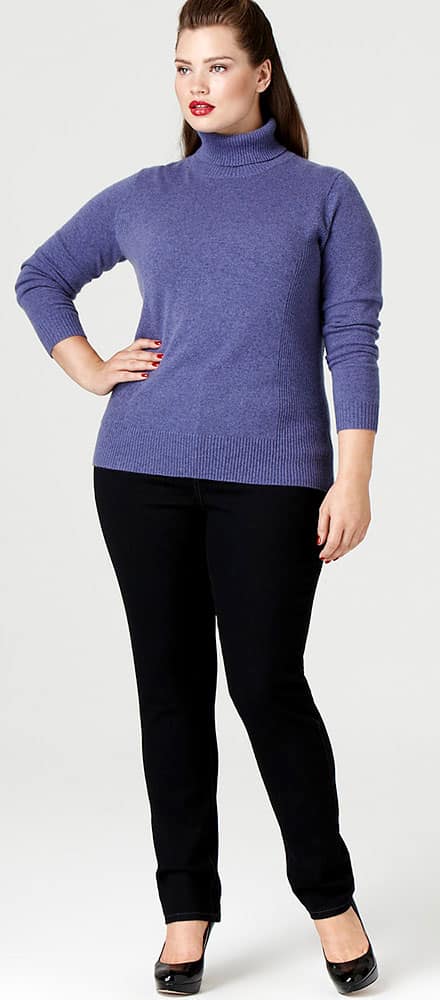 5 – Sweater
Everyone needs at least one basic sweater in their wardrobe. A solid black sweater is a great fashion item that works well for most occasions. You can dress it up with a skirt, create a business casual look with a pair of slacks, or jazz it up with stylish jeans and funky jewelry for a fun party look. Just like t-shirts, choose a neckline that fits comfortably around your neck and one that will draw attention away from "problem areas".

6 – Cardigan
There are many uses for a cardigan in a neutral solid color. They are a great layering piece, give you extra warmth and add more depth to a look. The most common cardigan style is the round neck with plain buttons. You can wear it buttoned up for a more proper preppy look, open for a relaxed dressy look, or closed with just one or two buttons done up at the waist, which will emphasize feminine curves. How easy is that? One cardigan can instantly give you several different looks.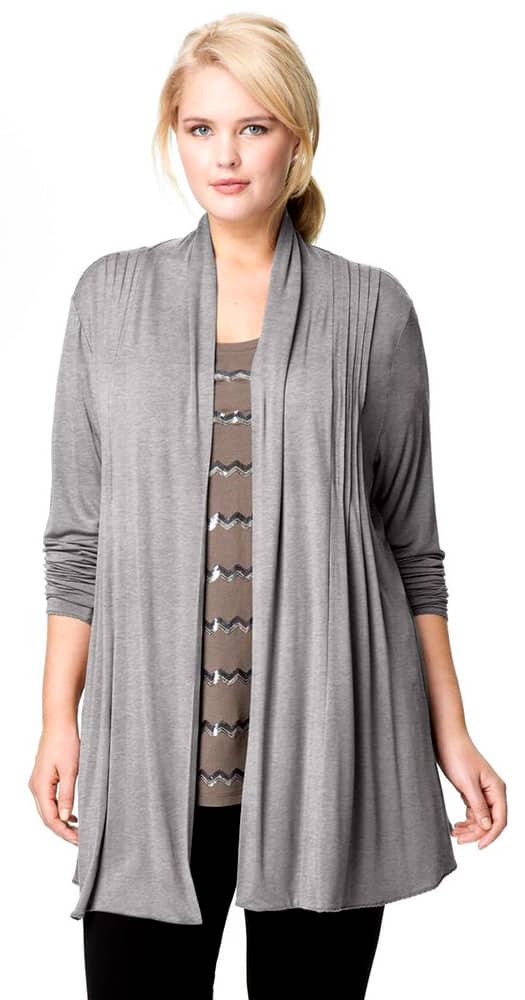 7 – Silk Blouse
A silk blouse may not seem like an obvious choice as a staple wardrobe item, but it's a great fashion piece to have on hand. Wear it under a blazer for a more formal professional look, wear it on its own with a skirt for a sexy sophisticated look, or pair it with a good pair of jeans for a fun party look. Add a touch of class to any outfit with a good silk blouse, and if you can't afford silk, satin will give you the same results.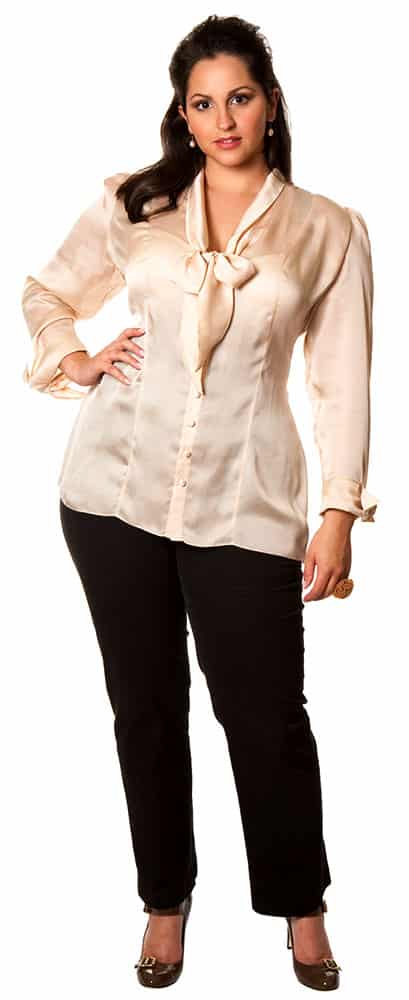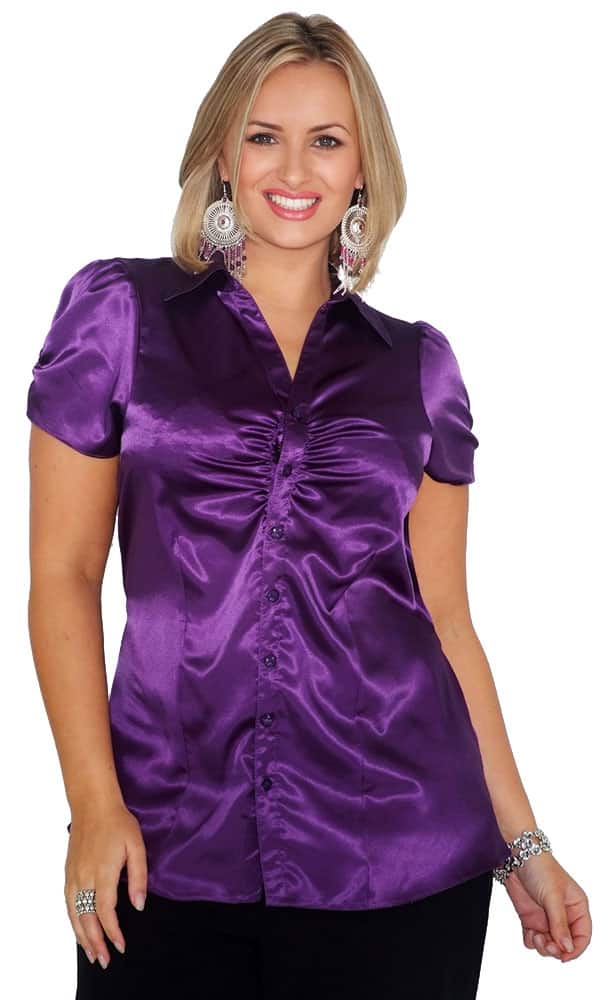 8 – White Button Down Shirt
A white button-down shirt is a great choice for day or night. It can be paired with jeans or khakis for a clean casual look or paired with business wear for a professional look. It's a great easy choice for those days you just don't want to think about what you want to wear but still look great.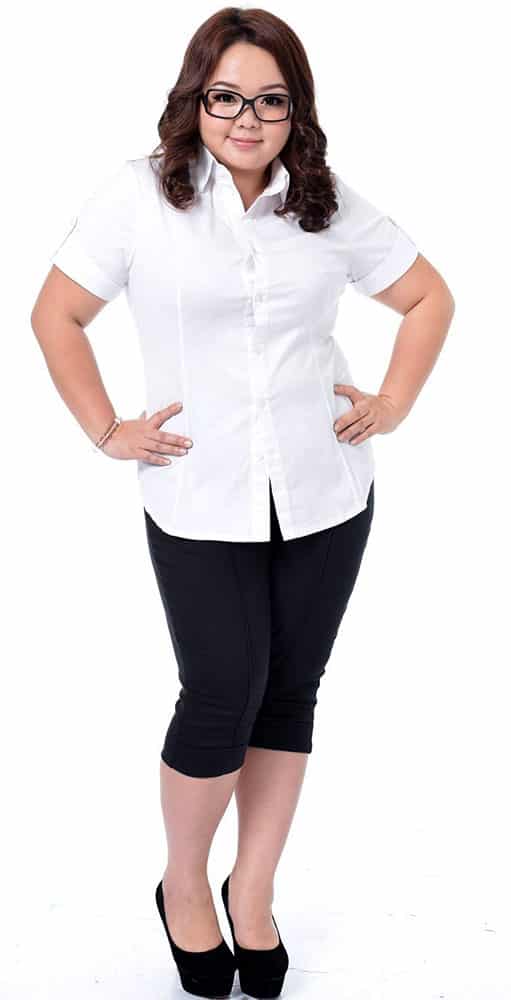 Blazers and Jackets
Layering clothing pieces is a good rule to follow in order to keep you looking good and feeling comfortable in any situation. Add a fitted blazer or tailored jacket to give you that extra look of style, but also giving you the option to lose layers when feeling warm.
9 – Fitted Blazer
A fitted blazer is an essential wardrobe piece because it adds more structure to an outfit without looking like a suit or outerwear. Add a silk blouse or feminine camisole underneath a fitted blazer for a dressy look or add it to a basic t-shirt or tank for a more fashionable casual look.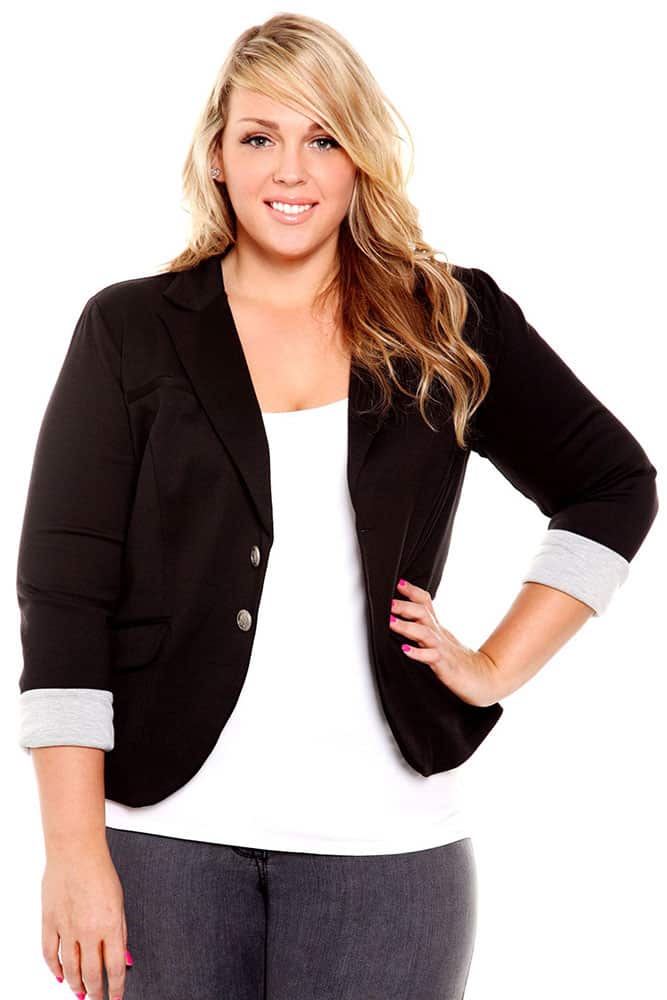 10 – Tailored Leather or Denim Jacket
A good tailored jacket is perhaps one of the most difficult plus size fashion items to find, because most plus size jackets are made to fit a wide range of body shapes. Denim and leather are recommended since they are classic timeless fabrics that look great on anybody. It's important to take some time to find a good jacket that can be tailored to your body shape. Don't settle for any old style, consider this a fashion investment that will make you look and feel amazing.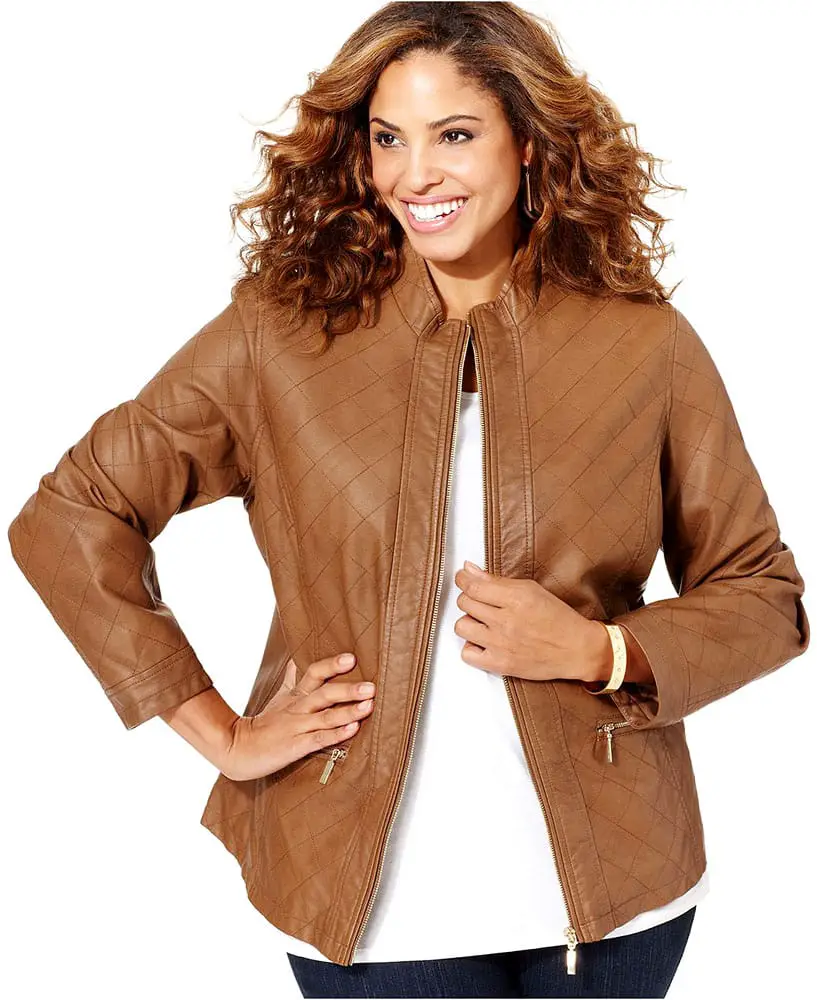 Pants and Skirts
To complete a basic outfit, you'll need some bottoms. Many women will have multiple pairs of black pants or skirts because each one fits differently. Sometimes we keep items that we know don't fit well, simply because we like the style. Pants and skirts should never feel uncomfortable or make you feel less than confident. Get a good set of bottoms and invest a little extra money to have them perfectly tailored to your body. A few great bottoms will easily knock out a closet full of less-than-desirable bottoms.
11 – Jeans
Most people love a good pair of jeans. Once you break them in, they are your friend for life. Surprisingly, jeans have been around through all of the ages and have become one of the most loved fashion pieces on Earth. They are incredibly versatile and come in a wide range of styles to work with every body shape out there. Find yourself a good pair of jeans and wear absolutely anything you want with them. Everything goes!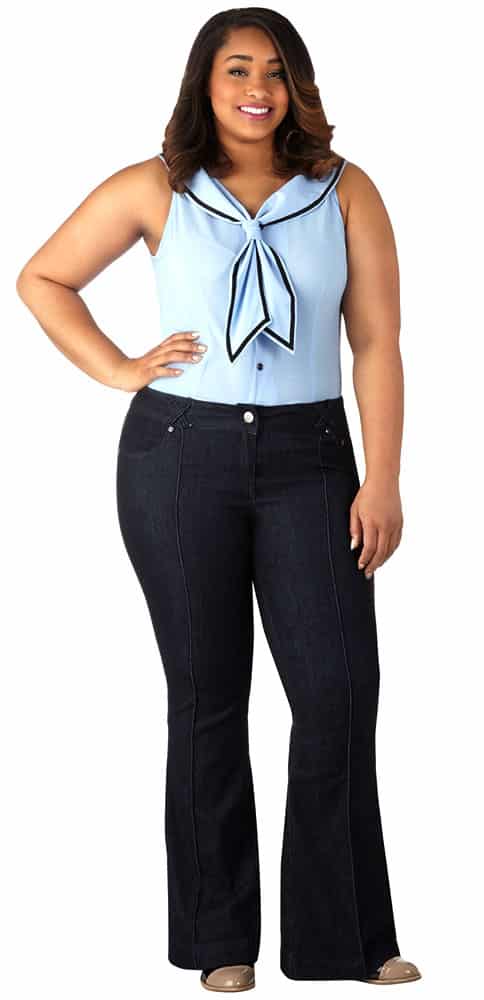 12 – Khakis
Unlike jeans, a pressed pair of khaki pants are not as versatile but necessary nonetheless. A good pair of khakis are just the thing for casual or business casual occasions. They can easily be paired with a basic t-shirt, button down shirt, turtleneck or sweater. Add a tailored jacket for a little more depth and you're good to go.

13 – Slacks
A pair of quality slacks really makes a difference in an outfit. Depending on the type of top you choose to wear with them, they can instantly go from professional to formal to a fun party look. Choose a neutral color like black or dark charcoal.

14 – Classic Skirt
There are tons of different skirt styles out there. Some are seasonal and others are trendy at the moment. While they all look great at the moment, it's important to get a timeless classic skirt style that can work with multiple items in your wardrobe. Choose from either a-line, flared, or pencil skirt styles for a wider range of use. It's also recommended to choose a neutral color that can easily be dressed up with any color.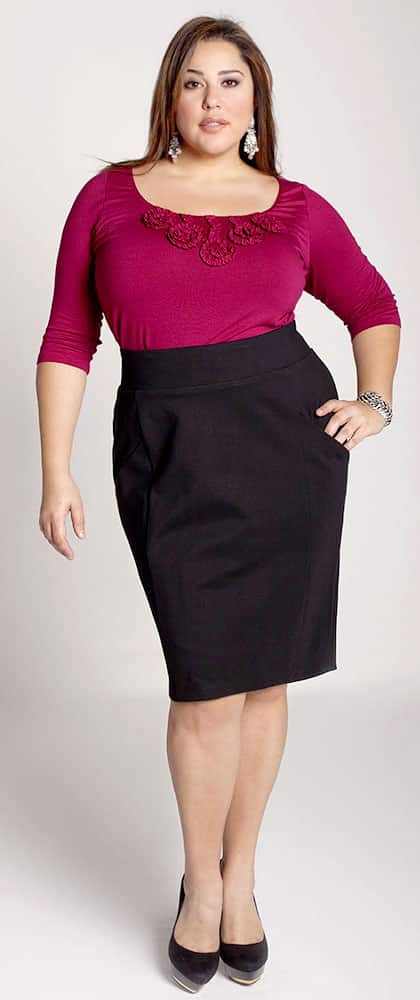 The Basic Black Suit
A standard black suit is something that many people lack in their wardrobes. A good black suit is something that comes in handy more often than not, and instantly gives you a professional look when needed.
15 – Black Suit
The beauty with a black suit is the fact that you can remove the blazer to look more relaxed, and change up the tops to suit each occasion. Add shimmery silk or satin for something a little more formal, or throw on a basic white tank top for a more corporate look.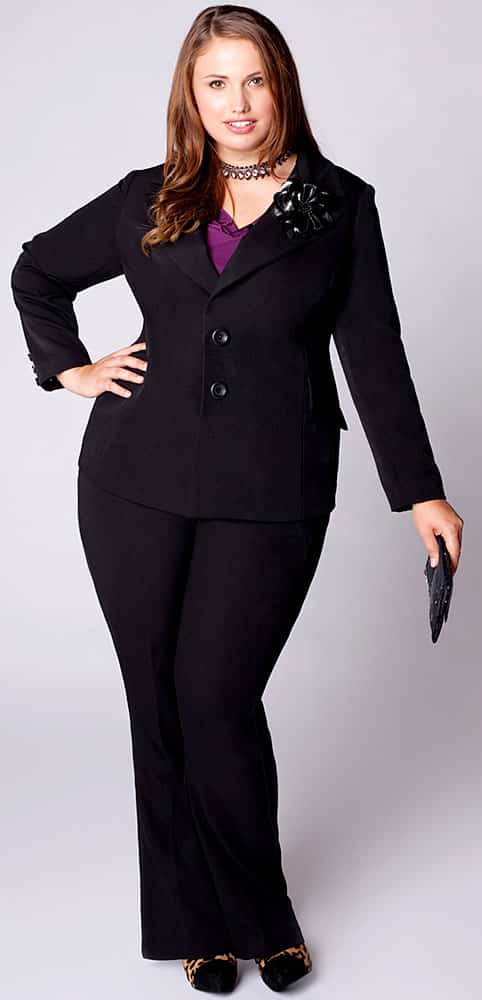 A Dress for Every Occasion
Simple, feminine and fashionable, dresses are another problem area for women. You can have a closet full of dresses, yet feel like there's nothing to wear. The problem with this is that you have too many options and don't know which one to choose. Invest in a basic set of dresses that can take you from day to night, then add accessories to suit each occasion.
16 – "Little Black Dress"
The famed little black dress. Every woman thinks she needs a little dress to complete her wardrobe but really, a basic black dress that fits well is what everyone really means. The length can be anything from above the knee to cocktail length. It all depends on which length you feel most comfortable in. It is not recommended to choose a maxi dress style since this style goes in and out of fashion all the time. Try a classic style that looks and fits well and dress it up as necessary.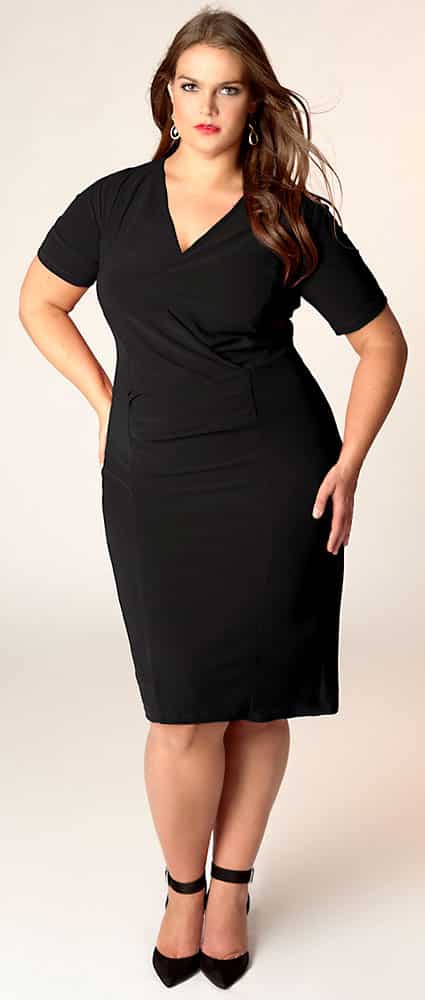 17 – Day Dress
A simple day dress is often overlooked in women's wardrobes, yet it's one of the most versatile pieces that a woman could own. A basic day dress is quick to put on and easy to dress up or down with other clothes and accessories. Add a cardigan, jacket or blazer then dress up with jewelry.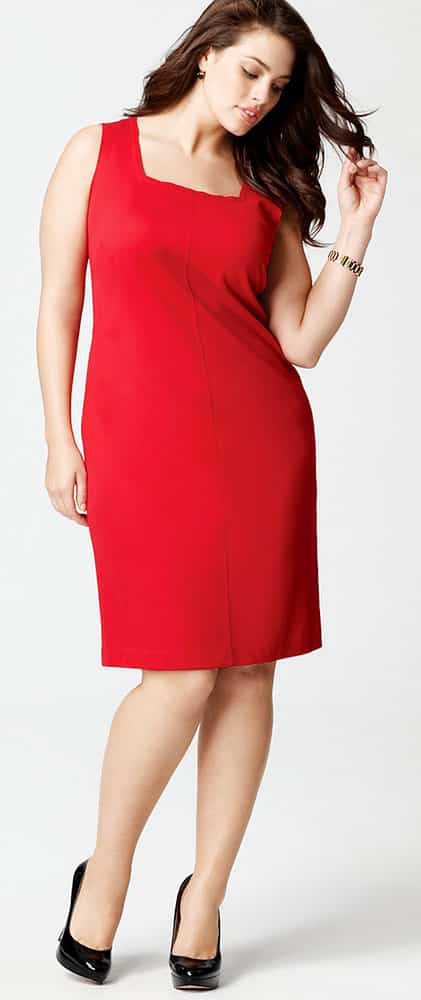 18 – Black Sparkly Dress
A black sparkly dress is essential to have, even if you won't be wearing it on a regular basis. Choose a cocktail length so that it can work with any occasion. It's a simple dress that can be worn to formal events, semi-formal events and even less formal parties. Choose a dress with subtle sparkle so that you have a feminine dressy look but can also ramp it up for something more special.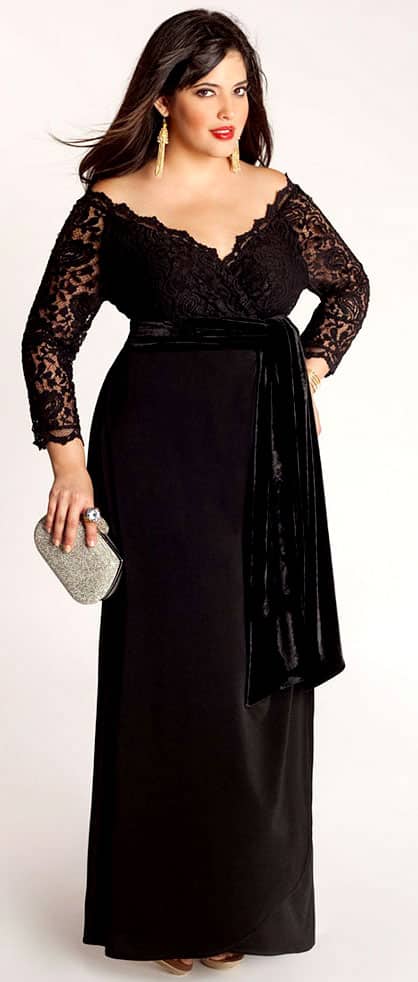 Finish Off with Outerwear
Good quality outerwear is a necessity in every woman's wardrobe. They are the fashion pieces that can will protect you from the elements, but also show off your personality and sense of style. Get the best quality that you can afford because they are the only wardrobe pieces that are not easily replaced and should be kept for the longest haul.
19 – Tailored Trench Coat
Trench coats are great pieces to have for cool rainy days. The tailored look gives you a professional structured look while also looking totally fashionable. Tie the belt around your waist to emphasize curves or tie the belt behind your back for a slight flared look.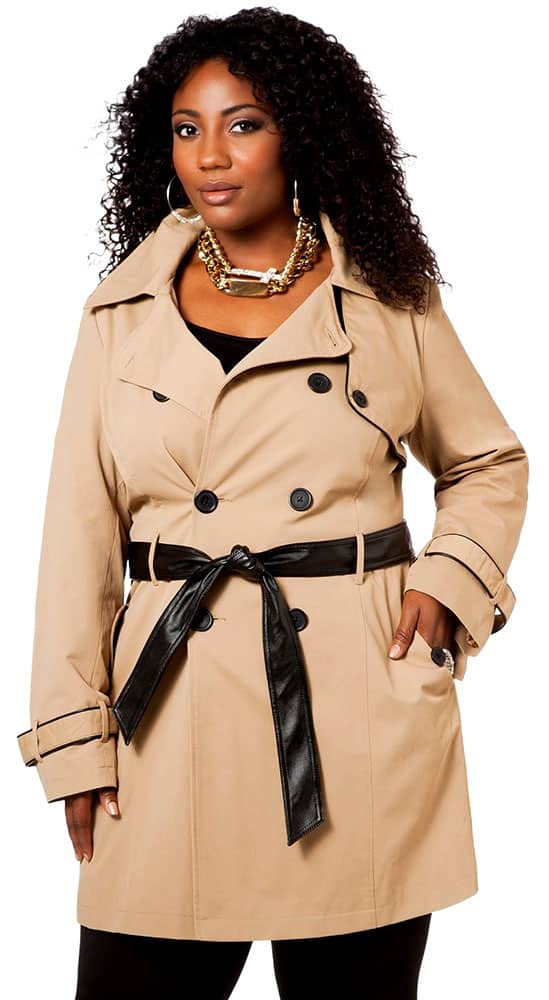 20 – Long Wool/Cashmere Coat
A calf or ankle length coat will not only keep you protected from the cool weather, but it also hides any length skirt or dress that you may be wearing underneath. Wearing an awkward length that doesn't really cover your clothes gives you a sloppy look and depending on the weather, may even ruin your clothes.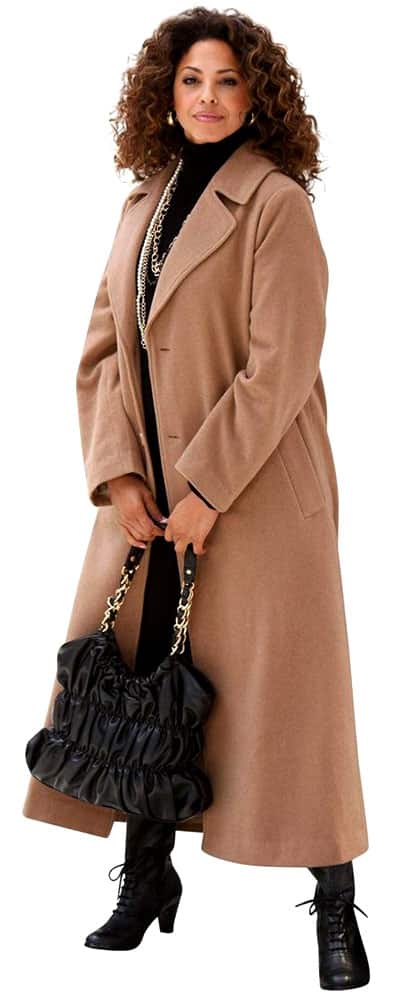 The next time you're standing in front of your closet wondering what to wear, take a quick inventory of your wardrobe pieces to see if you have these basic 20 items that every woman should have. If not, create a day to purge old unfashionable items and go shopping!