We've all heard this lie; "Curvy girls can't wear stripes".
Well, we're here to tell you, you can! You just need some clever know how.
There are definitely some major don'ts. But you can make stripes work for you.
Follow our useful tips to shopping and styling stripes if you adore stripes…
Don't Wear Horizontal
Let's start with the major don't.
Horizontal stripes should be avoided.
While a sweet Breton striped shirt looks super cute, it will make you look wider. Unfortunately, it's an optical illusion you can't get away from. You can pull it off if you only wear horizontal at your most slender points.
Many garments are designed with horizontal stripes only in certain sections. If you must wear horizontal, try thick stripes. Thick stripes will be more flattering than thin wispy ones.
Also, try to stick to two colors. A multi colored striped garment will add more weight than a monochrome version.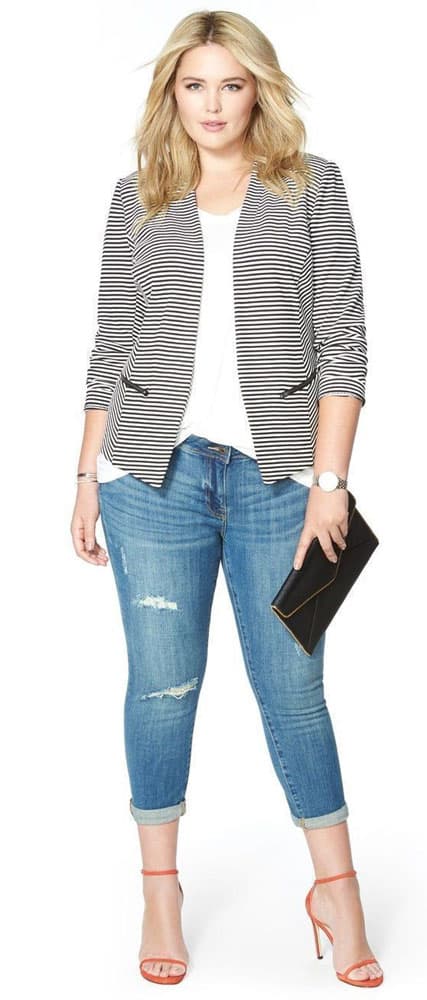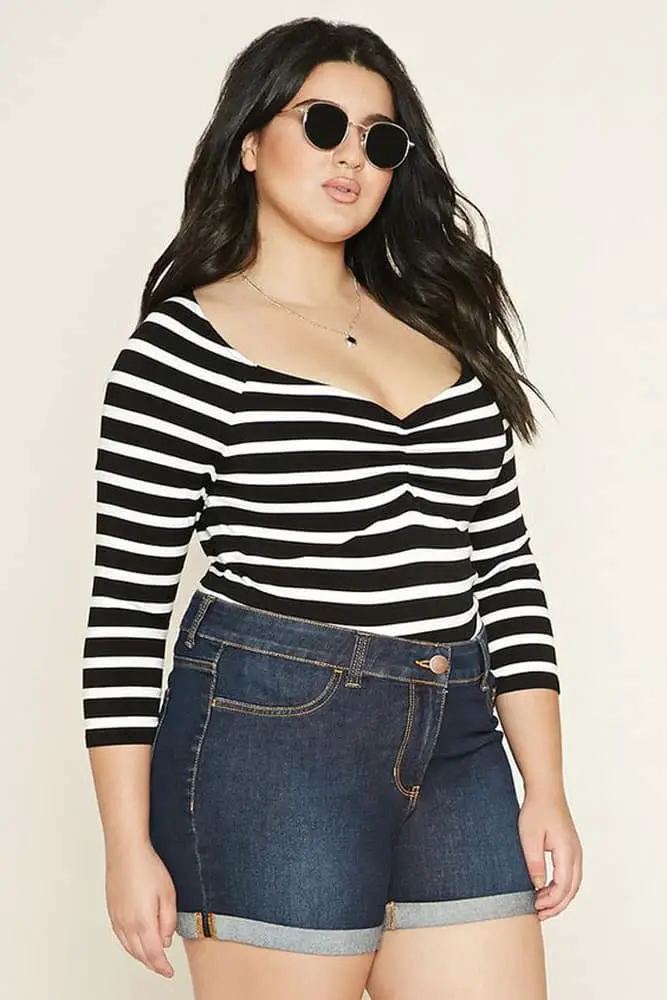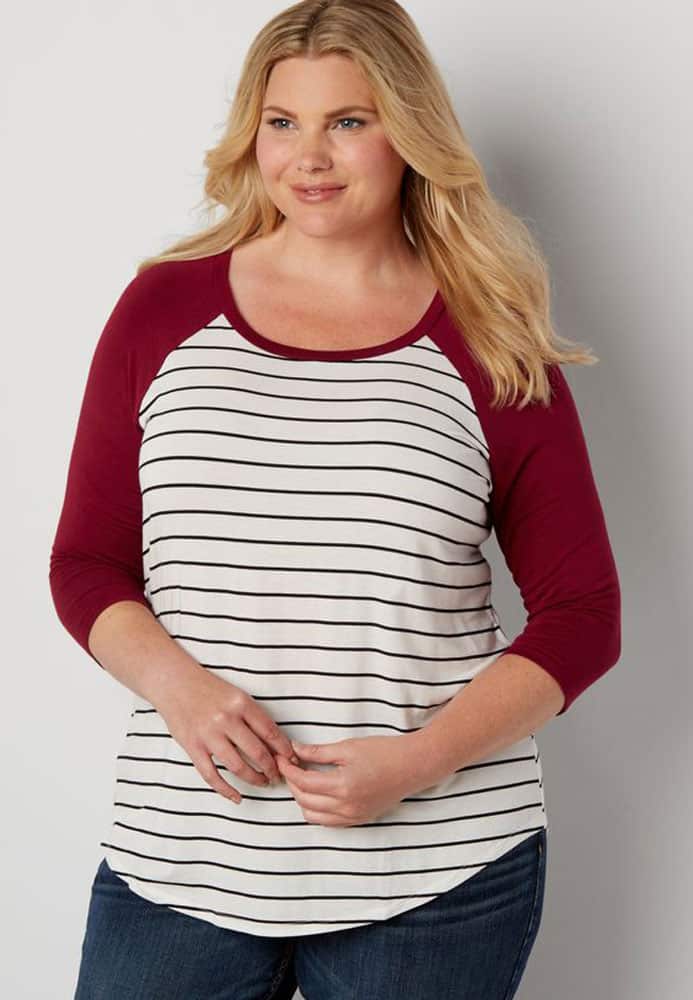 Do Wear Vertical
Vertical stripes are extremely flattering.
In the same way horizontal stripes are an optical illusion, so are vertical. Only vertical stripes are a slimming illusion. They draw the eye down the body, creating an elongated view.
Choose striped pants to lengthen your legs. A striped dress to slim out the torso or a vertical striped skirt to slim down the hips and thighs. Watch out for form fitting garments though. A striped piece that is too form fitting will cause the stripes to warp around the body. This will not be flattering and offsets the benefits of wearing stripes.
Always choose vertical striped garments that allows the stripes to sit perfectly vertical for a flattering look.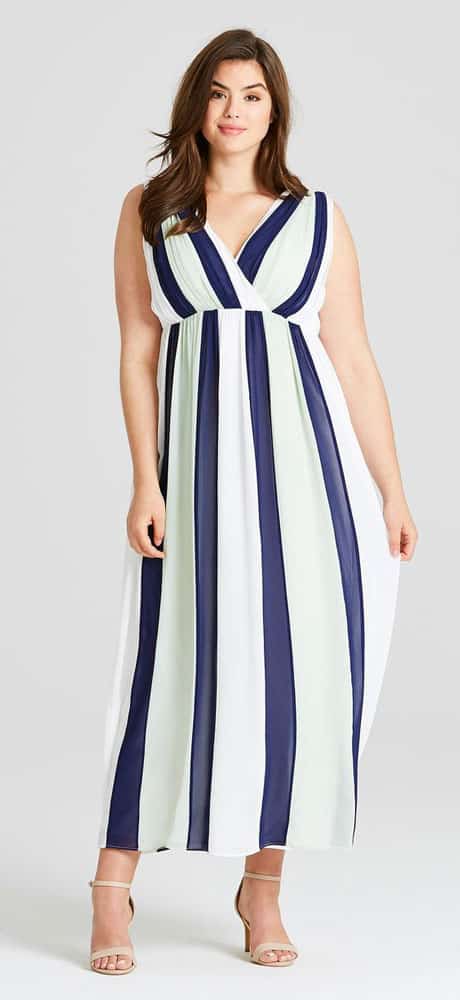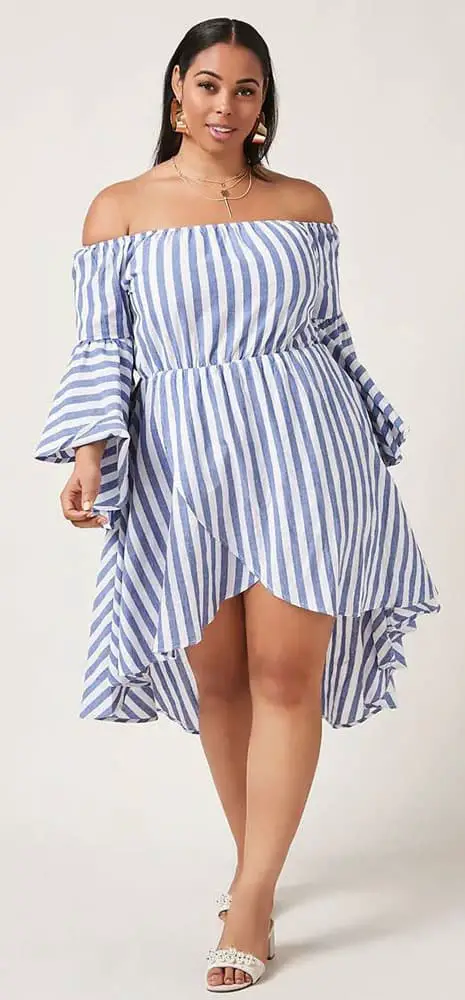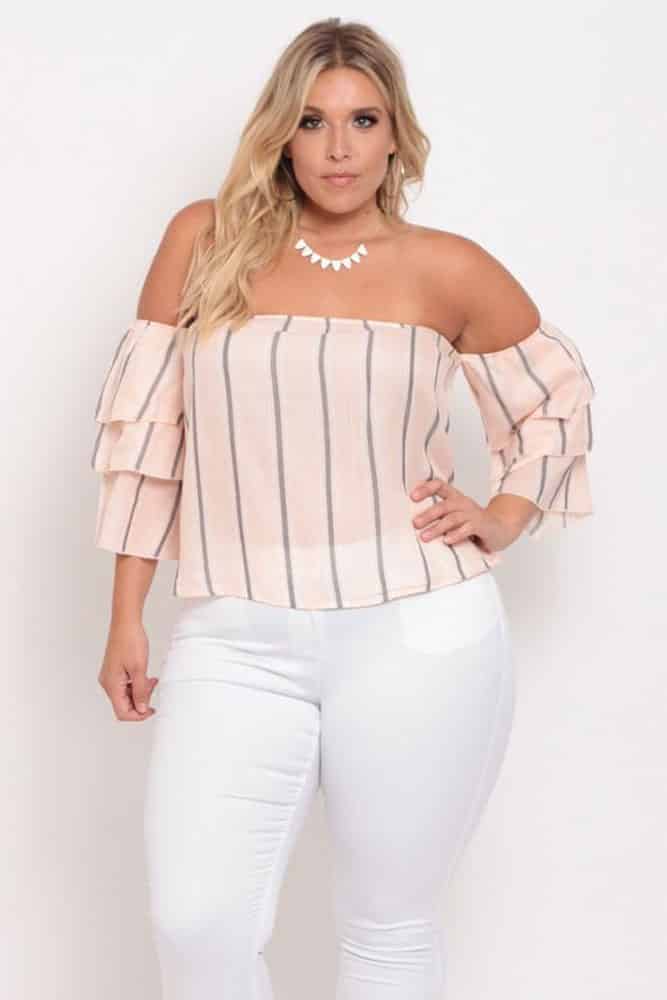 Do Wear Diagonal
Diagonal stripes in a juxtaposition is a great print to wear for curvy girls. Designed to flatter each part of the body, a diagonal stripe top is a must have and can work great across the bust and hips.
For these stripes, you can choose from any thickness, as they are all designed to slim the body.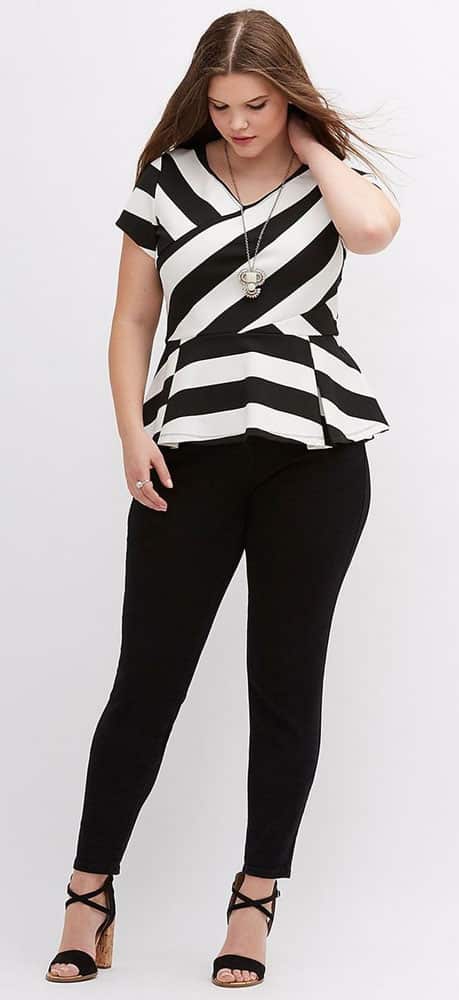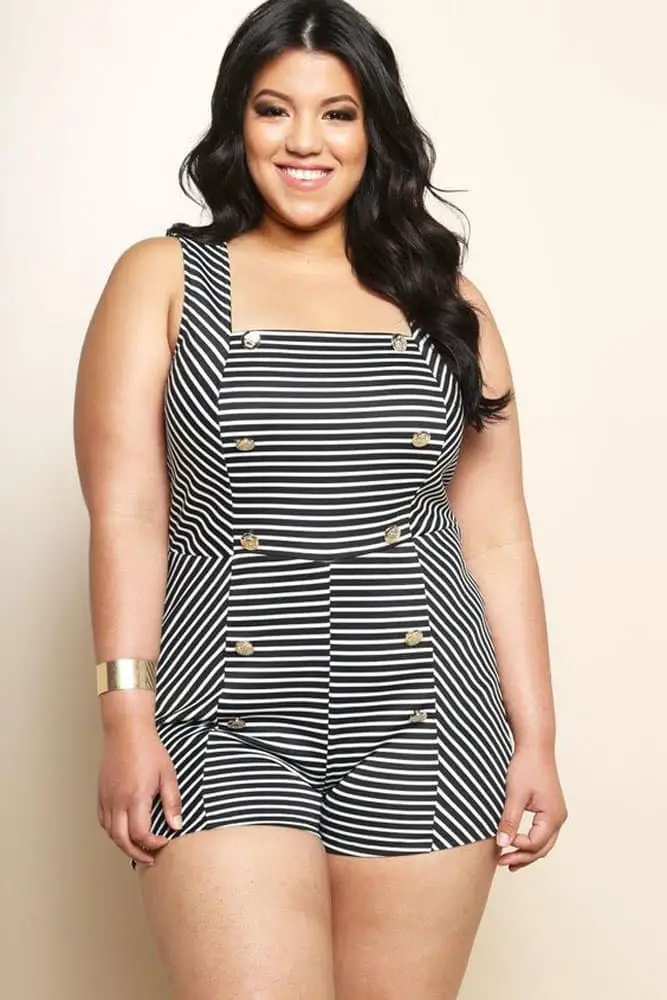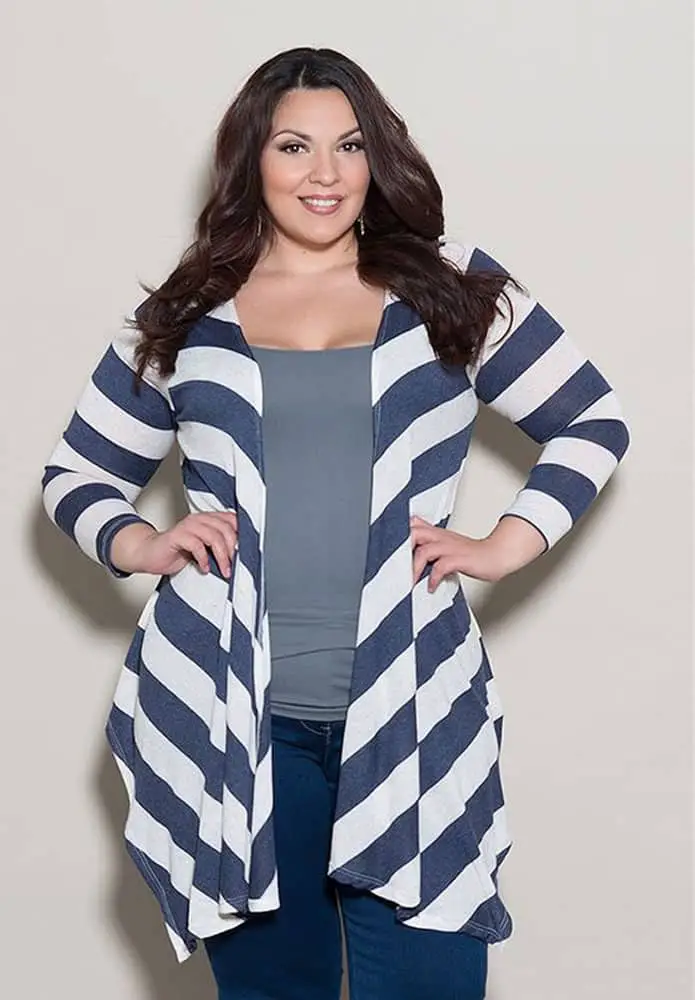 Do Wear Thick Stripes
It's a rule of thumb for any print. The more curvy you are, the bigger your print should be.
If you are smaller, you can pull off a smaller repeat print. Smaller prints on curvy girls will get lost, whereas a large repeat will sit flawlessly. The same goes for stripes.
Always choose the thickest stripes for the most flattering appearance. It doesn't have to be thick stripes all over. You could choose a repeating stripe that contains various thicknesses of bands too.
Pairing stripes with other prints like florals is a great look too. Just be sure the stripes sit on the right place on your body.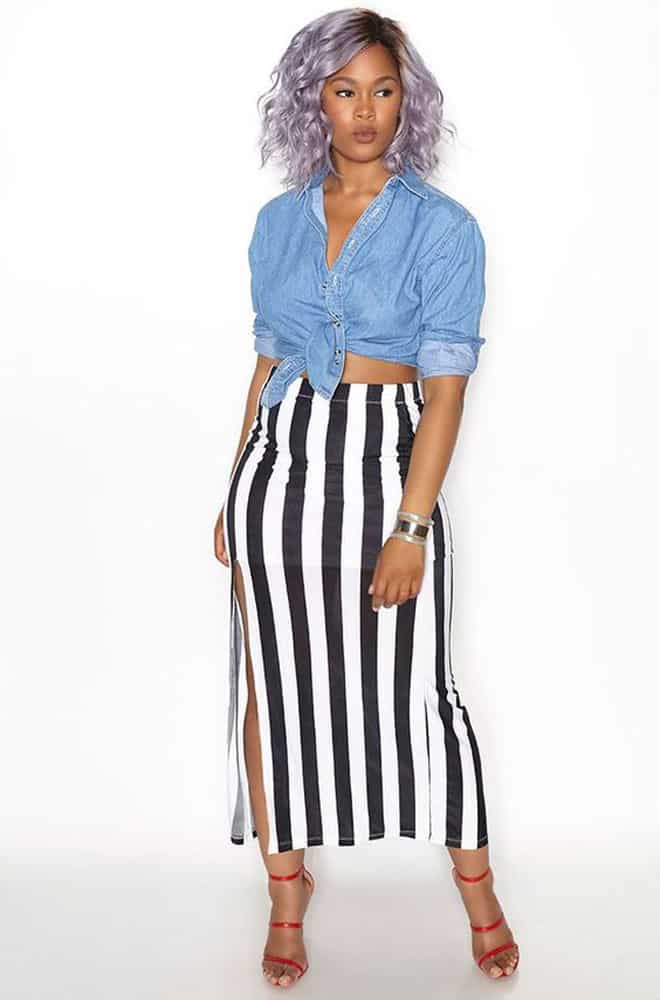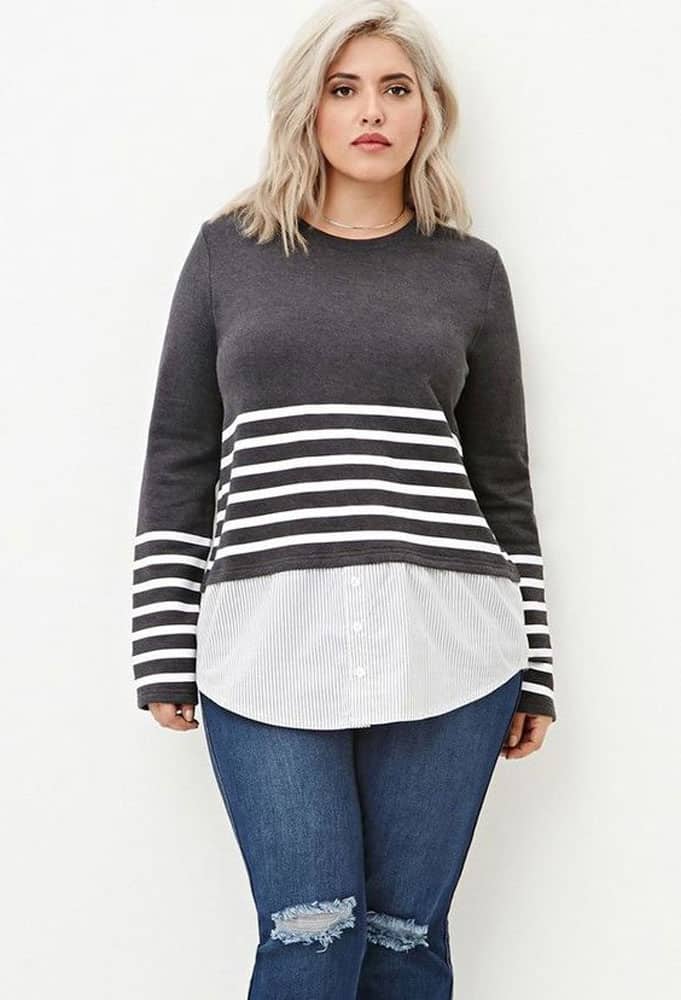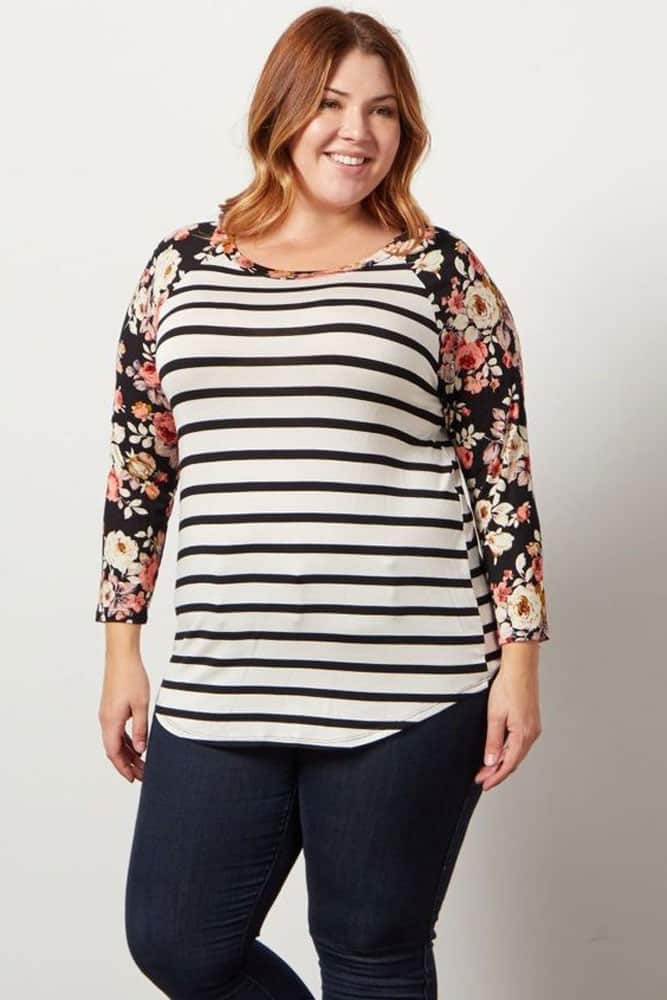 Using Stripes To Elongate And Flatter
Do consider where you wear your stripes.
If you're bigger on the bottom half, like a pear shape, use your stripes in the form of skirts and pants. Keep your top half a solid color for balance and proportion.
On the other hand, if you are bigger on top, use the stripes around your torso. Similarly, pair with a solid colored bottom. Placement is very important.
You can also use stripes only on your arms to create the illusion of well toned biceps.
Don't be afraid to mix stripes too. A top made with horizontal, vertical and diagonal stripes can be extremely stylish. Mixing widths and creating panels with stripes is a youthful and dynamic look.