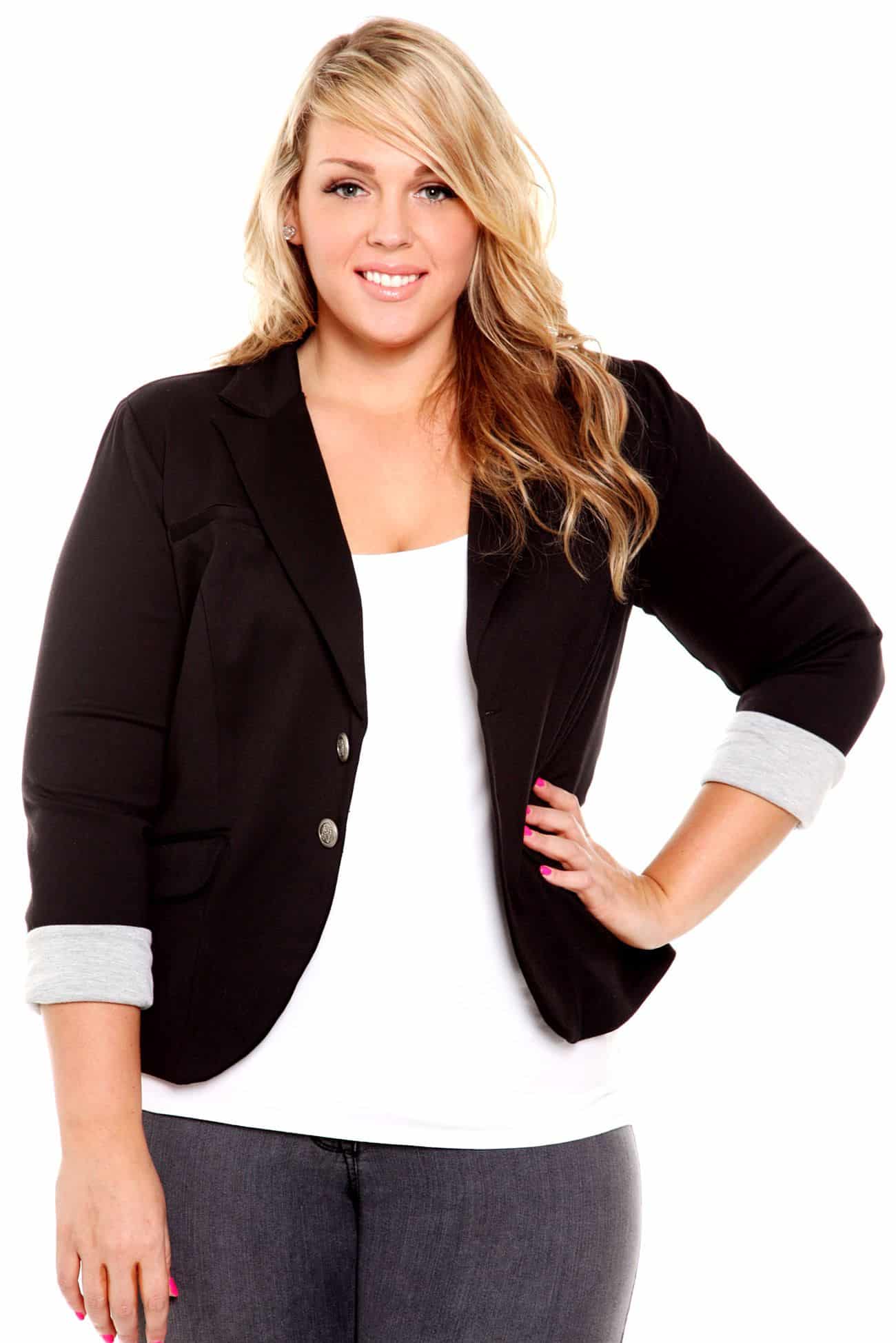 Many plus size women have a hard time finding a flattering blazer, and the main reason for this is because they just don't know how to get properly fitted for one.
How to Measure Your Body for a Blazer
To get accurate measurements for a well-fitting blazer, you must first get into comfortable clothing. Nothing too loose, but also not constricting. The same goes for undergarments. Avoid anything tight or shaping. Wear the bra style that you normally wear in order to get the best fit at the bust.
Get a tape measure and measure the following areas:
Bust
Most plus size blazers for women will fit according to bust size.
To start off, take the tape measure and run it around your bust, right across the fullest part of your bust.
Hold it snug, but not tight (loose enough to fit your pinky finger between you and the measuring tape).
Jot down the measurement in centimeters and inches because brands will go by one or the other.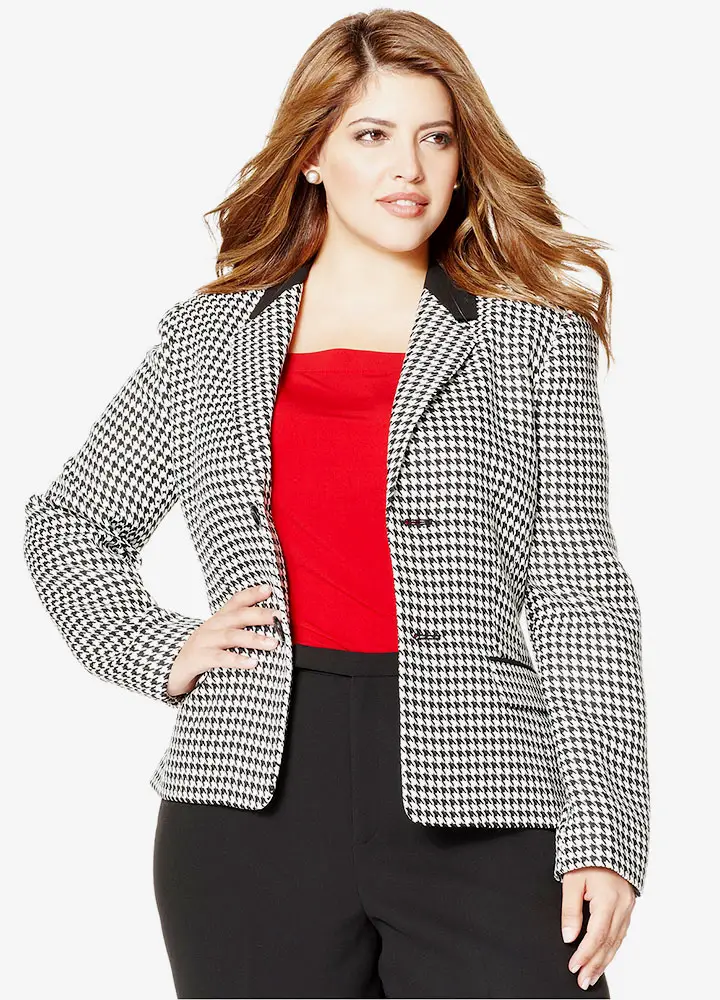 Waist
Wrap the tape measure around your natural waist. To find your natural waist, stand up straight and bend the top part of your body to the side. Feel around for a crease between your hips and bust. This crease is your natural waistline.
Hold the tape measure snug and double check by sliding your pinky finger between your body and the tape.
Jot down your measurement.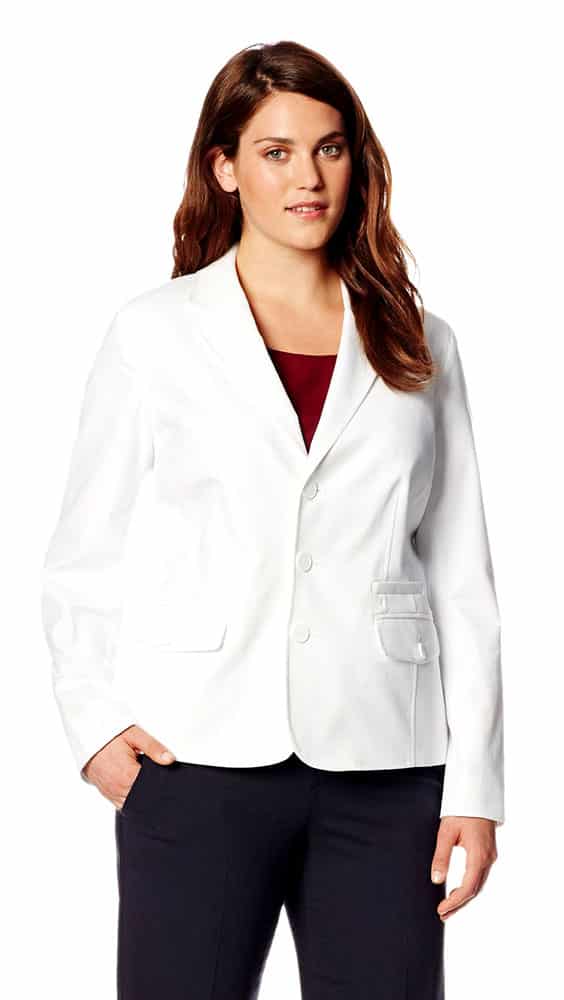 Hips
Just like your bust measurement, wrap the tape around the fullest part of your buttocks and your hips (feel around your hip area until you feel the bones that stick out a bit).
Hold it snug and jot down your measurements.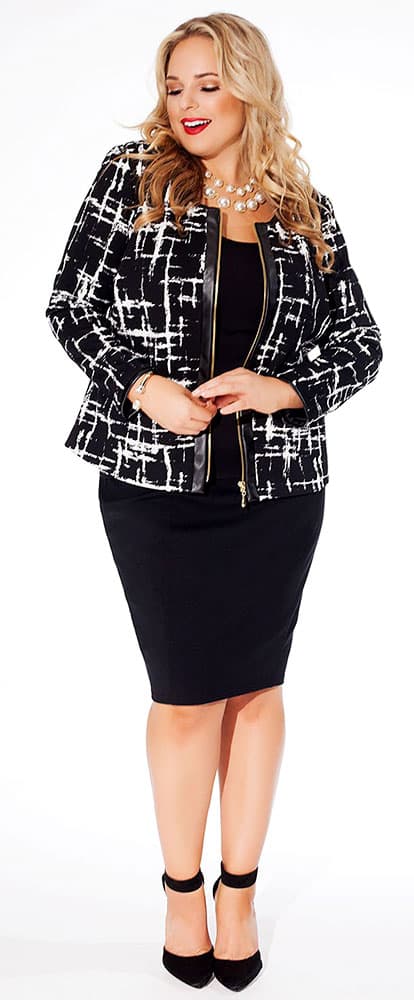 Length
Finally, you'll need to get the ideal blazer length for your body. It's recommended to get a length down to the top of your hips and no longer than that. It's a timeless length that will look good with most blazer styles.
For the ideal length measurement, you may need someone's help because the tape measure must drop down along your back.
From the top of your shoulder, hold one end of the tape measure. Drop the other end down and jot down the number that reaches your hips. This will be the base measurement for your blazer.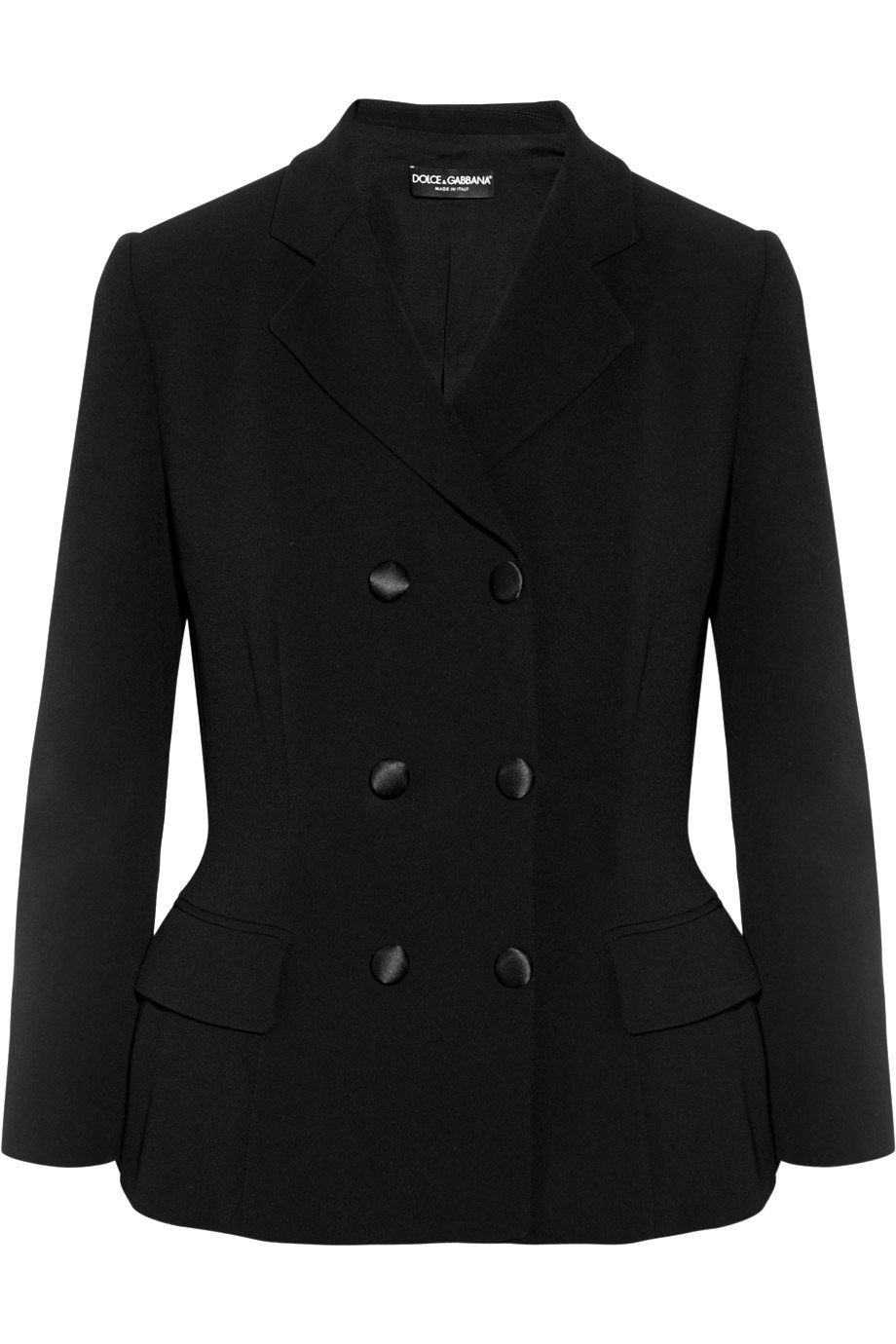 Style Tips to Make You Look Amazing
The safest blazer length that everyone can wear is one that lands right at the top of your hips. Anything higher will create a disproportionate body shape and if it's longer, it will shorten your legs, giving you a squat look. When shopping for a blazer, it's important to remember that longer blazers can be tailored shorter, but short blazers can not be extended, so if it's not avoidable, go longer rather than shorter.
Also, avoid choosing a boxy blazer style since it will give you a wide shapeless look in the end. Try a slightly cinched waist or flared style for definition and a sense of curves.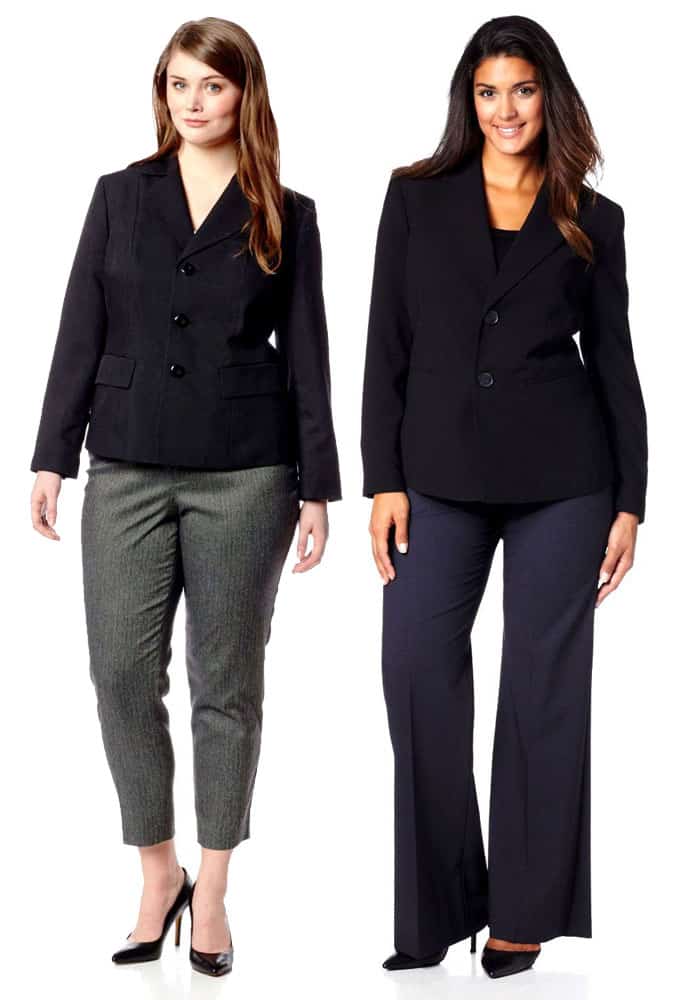 Final Tips
If budget is a concern when looking to purchase a new blazer, always think about getting timeless fashion pieces that can stay in your wardrobe for many years. Having one good quality blazer is far better than having a few cheap styles that may or may not last one or two fashion seasons.
If you do find a blazer that you would like to buy but it still doesn't fit perfectly to your body, invest in a good tailor to make small adjustments. This will instantly make the blazer look like it was made for you, and that confidence goes a long way.