The rectangle body shape (also known as the celery or straight body shape) is one that has minimal curves. The rectangle body shape is generally more athletic and lean, but it is also one that lacks definition or feminine curves like the hourglass figure.
The benefit of having a rectangle body figure is the fact that you can wear almost any clothing style and it will look good. Some styles will fit to the natural shape of the body while others will add shape and the illusion of curves.
As such, we've written up this guide on how to find the best rectangle body shape outfits.
Click on the images below to view the product detail. Please note that these are affiliate links – we get a small commission if you purchase a product. It helps pay the bills!

Milumia Women's Plus Size Cold Shoulder Summer Maxi Dress
Tops
No matter what the top style may be, whether it's casual or dressy, the beauty of a rectangular body shape is the fact that any length will work well. If you have a shorter torso, try to wear tops that extend to the hip or lower. This style will extend your midsection and make your body seem longer and leaner. If you have a disproportionate midsection that's quite long, try to wear tops that sit at or just above the hips.
If you would like to add curves to your body, the simplest way to do so is by wearing a top that adds bulk and movement to the bust area and to the hips. A peplum top is ideal for giving the illusion of shapely hips. If you find a peplum top with ruffles around the bust, it will give you the illusion of an hourglass shape, with lots of emphasis on a tiny waist. Another great reason why straight body shapes are great when it comes to fashion is the fact that trim and tailored clothes look just as good as over sized slouchy styles.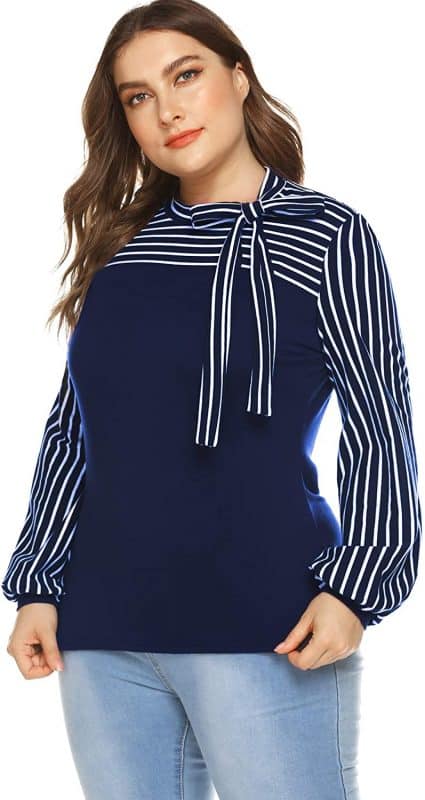 Women's Plus Size Striped Blouse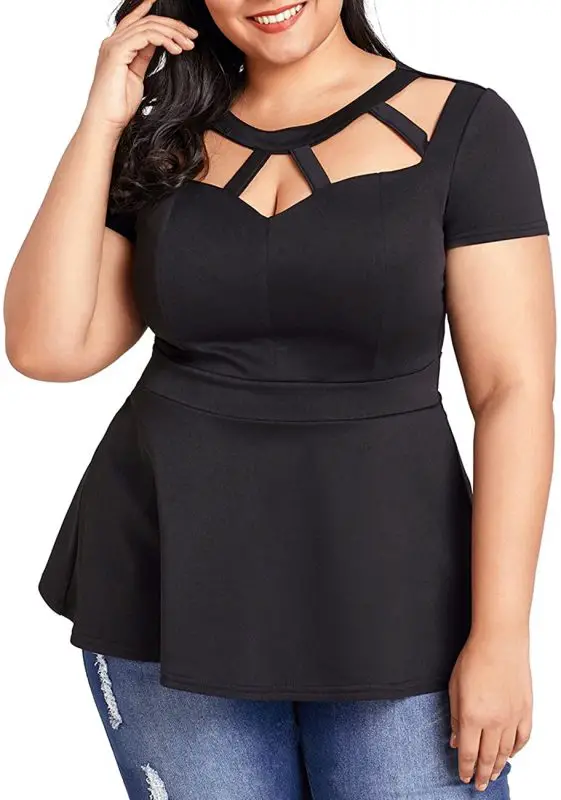 LALAGEN Women Plus Size Short Sleeve Peplum Blouse Top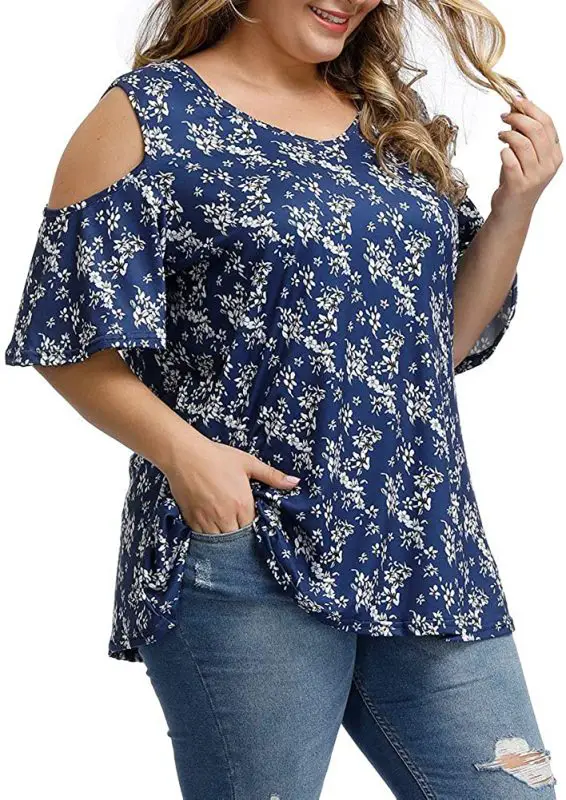 Allegrace Women's Plus Size Floral Print Cold Shoulder Top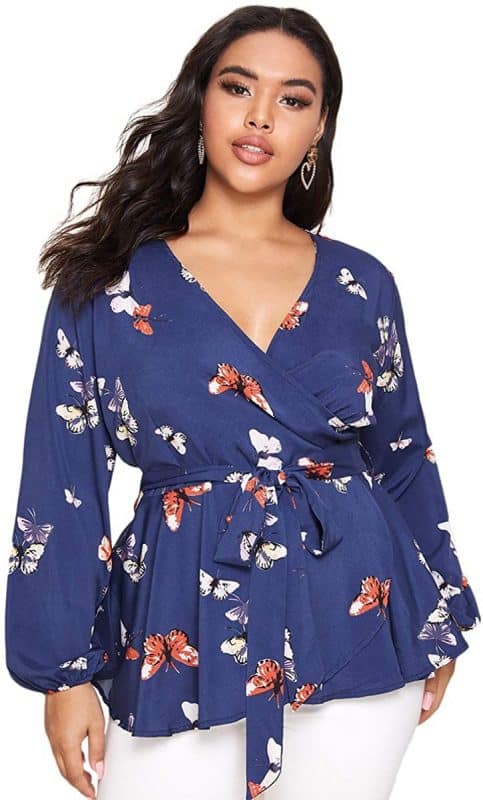 Romwe Women's Plus Size Floral Print Long Sleeve Peplum Wrap Blouse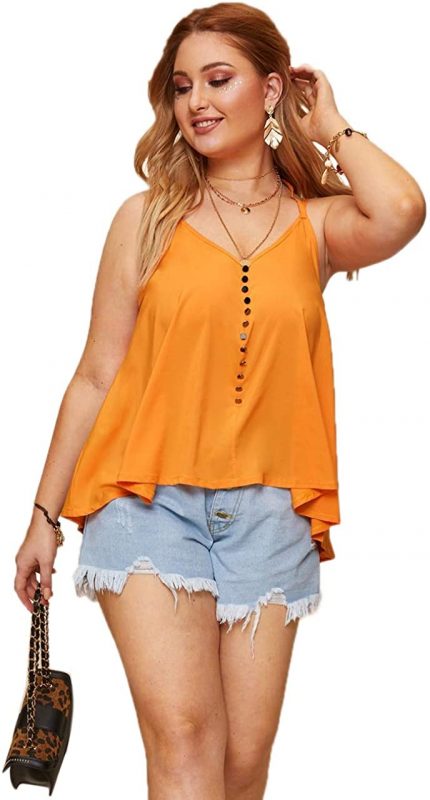 Romwe Women's Plus Size V Neck Spaghetti Strap Cami Tank Top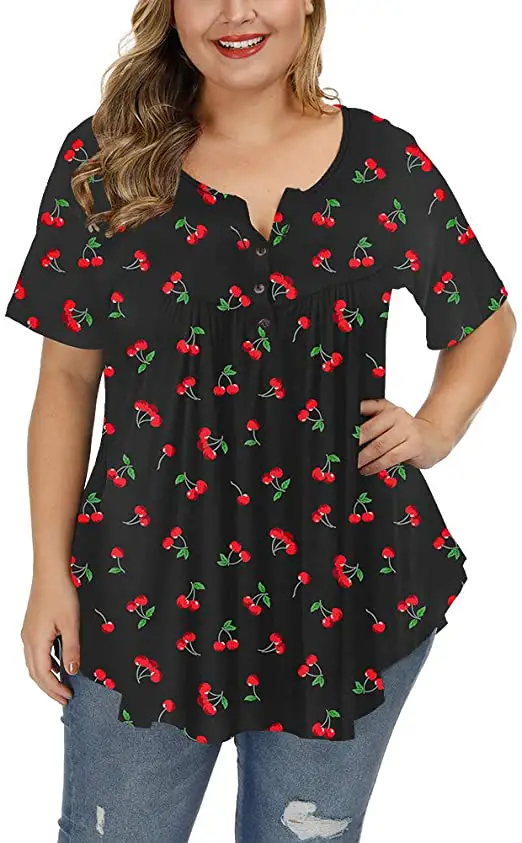 Allegrace Women's Plus Size Cherry Blouse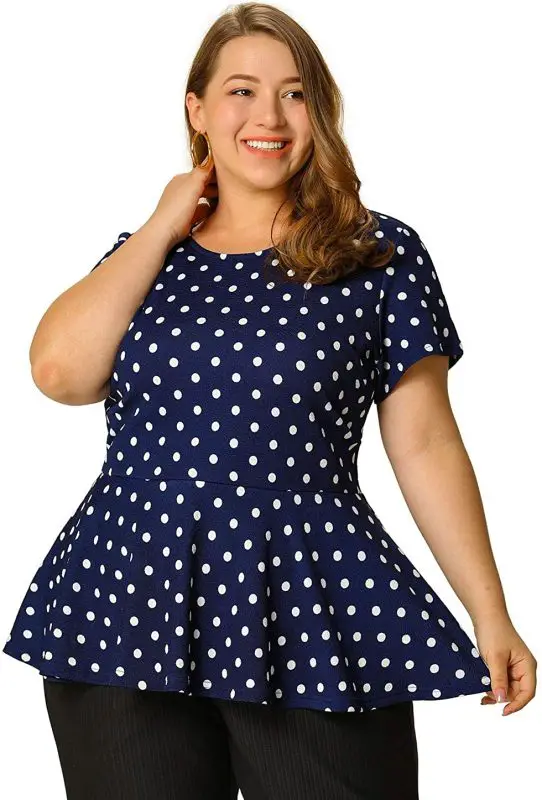 Agnes Orinda Women's Plus Size Polka Dot Short Sleeve Summer Peplum Top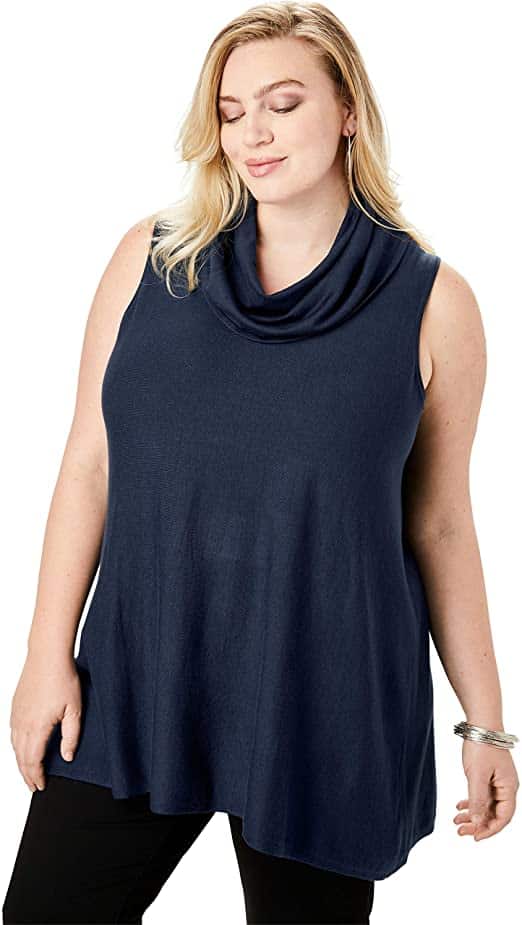 Roamans Women's Plus Size Fine Gauge Sleeveless Sweater with Cowl Neck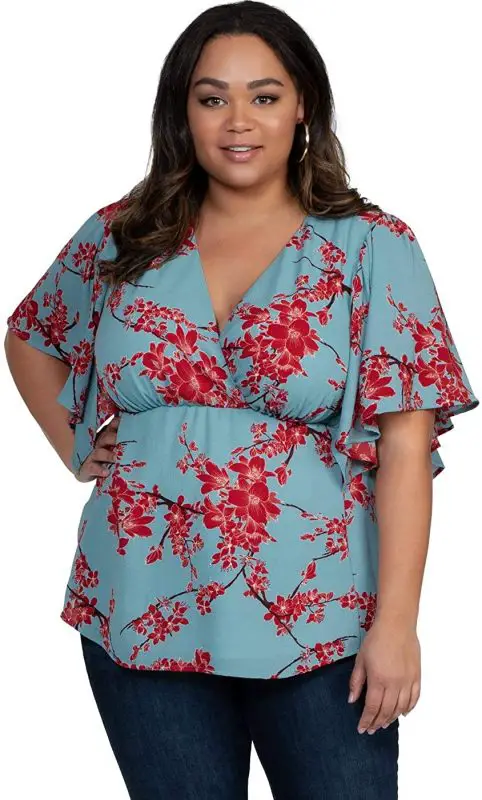 Kiyonna Women's Plus Size Seaside Serenade Top
Bottoms
The biggest problem that most women with a rectangle body shape have is finding pants and skirts that can fit properly, which is generally because hips are not broad enough. Look for a low-rise waistline or a cinched medium rise waistline to help avoid drooping or gaping waistbands.
Skinny styles are a rectangular body's best friend. They show off those lovely legs and go great with pretty much any top. To add a little bulk and shape to the hips and legs, look for flared or wide leg pants that will instantly add some (good) bulk. Cargo styles also suit a straight body since they will add shape to the lower half of the body. To add shape to your rear, choose pants that have flapped or embellished back pockets and try to add belts that have a bit of flare to draw the eye to the hip area.
Since there are many skirt styles that have a straight or wide waistband, wider hips are needed to hold up the clothing so that it falls nicely on the body.  Look for skirts that are more fitted at the waist or at least have an adjustable waistline or belt. Maxi skirts and long peasant styles look great on rectangle body shapes with long legs, but if you would like to find a skirt that will create the illusion of curves, choose styles that add volume to the hips. Look for shorter styles that flare out, like A-line skirts, flared skirts, pleated skirts and mermaid skirts. If you would like to emphasize lovely slender legs while adding some shape to the hips, try fuller styles like circle skirts, full skirts, layered skirts and bubble skirts.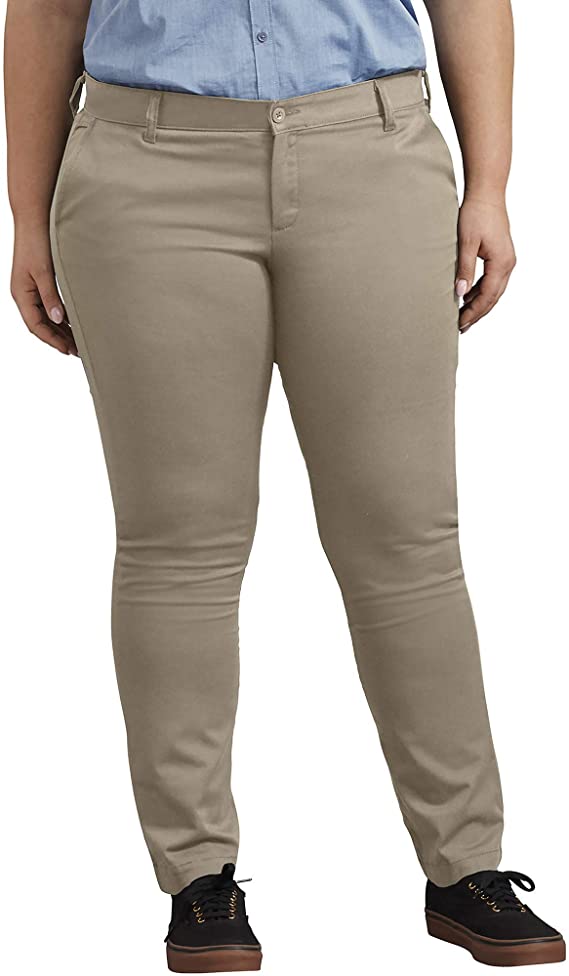 Dickies Women's Plus Size Mid-Rise, Skinny Stretch Twill Pant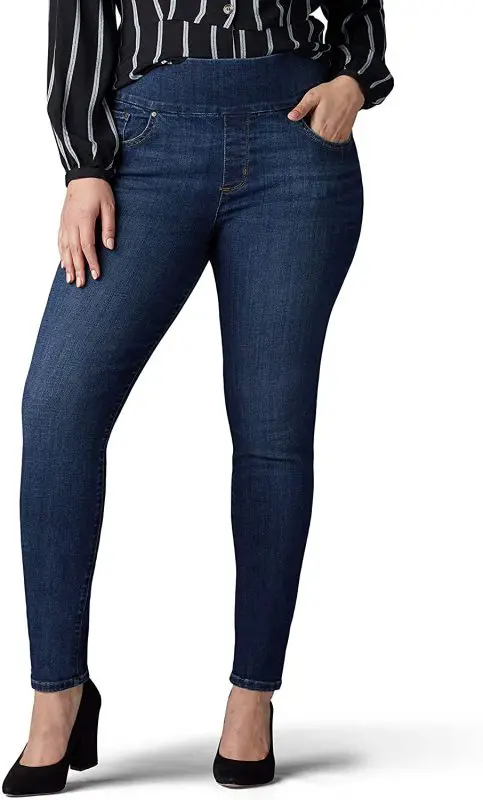 Lee Women's Plus Size Slim Fit Skinny Leg Jeans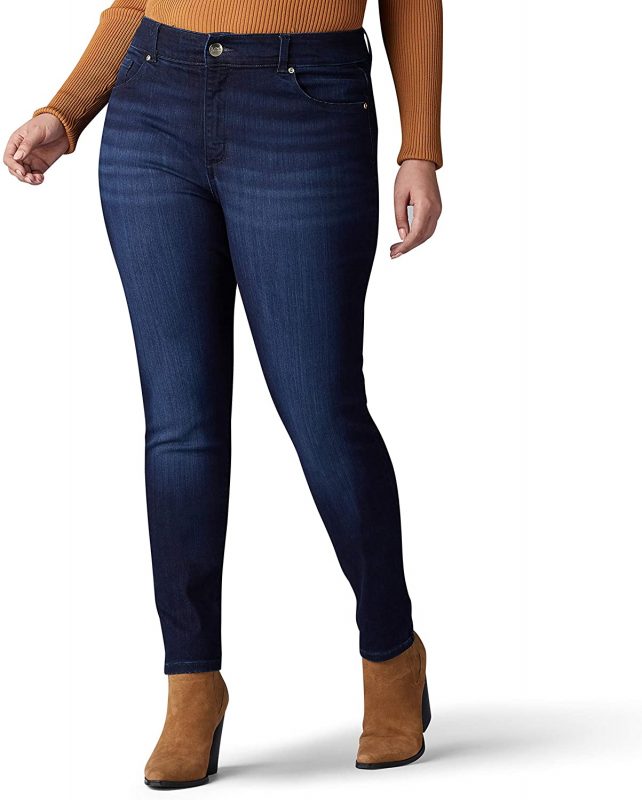 Lee Women's Plus-Size Slim Fit Skinny Leg Jeans

Stretch is Comfort Women's Plus Size Pocket Skirt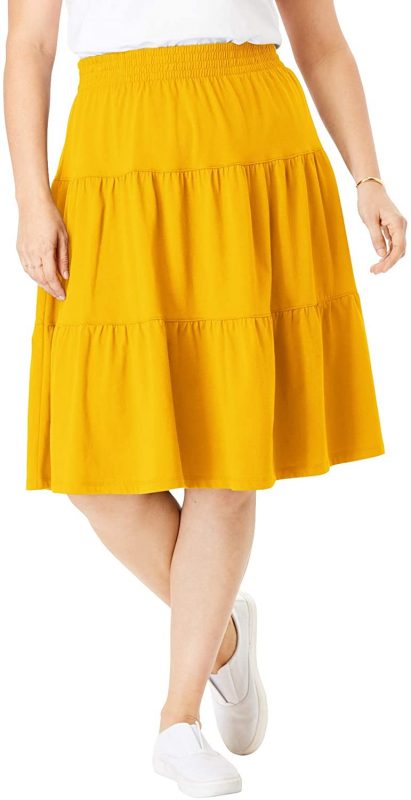 Woman Within Plus Size Jersey Knit Tiered Skirt

ellos Women's Plus Size Cargo Capri Pants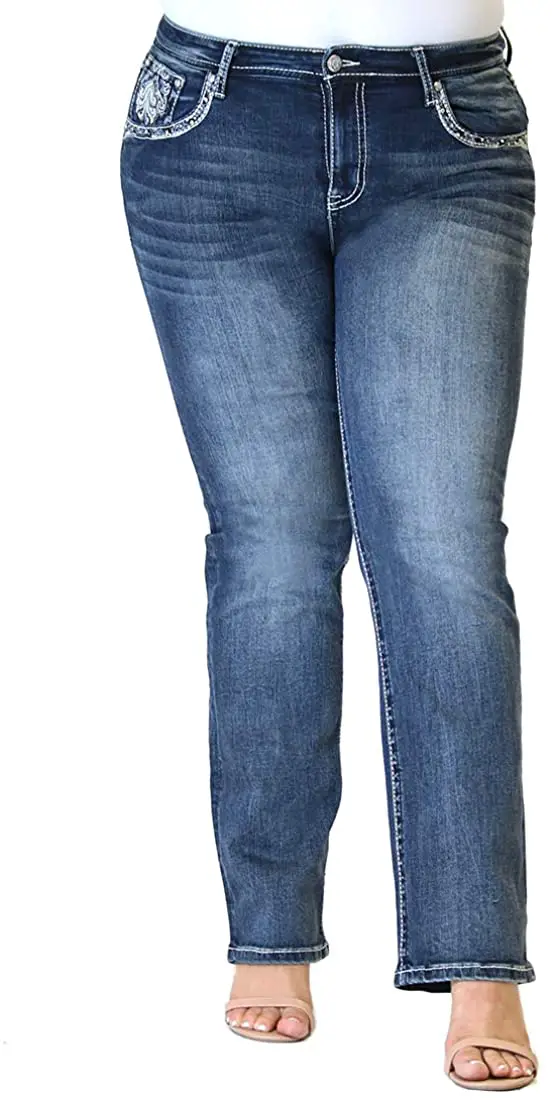 Grace in LA Women's Plus Size Jeans
Dresses
Just like the tops, peplum dresses and fishtail dresses are perfect for creating the illusion of an hourglass shape from the flared out fabric that extends from the waist.  Other dress styles that work beautifully with a rectangle body shape, especially to highlight lovely slender legs are short tiered dresses, carwash dresses, a textured ruffle dresses and roman style dresses. For tall women who have a long slender body and would like to show it off, try maxi dresses, fitted drape neck dresses and any long styles that have a high slit. Each style will draw attention to different features like the neckline or the legs.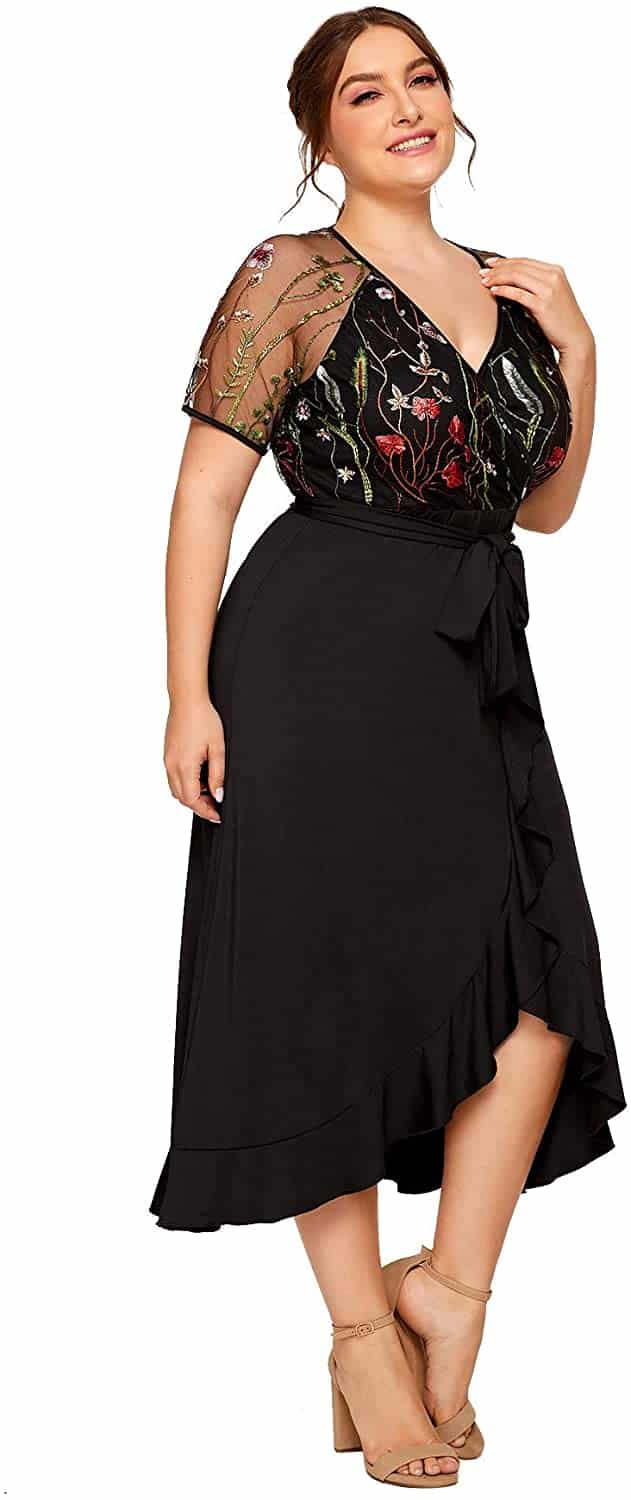 Milumia Plus Size Short Sleeve Belted Empire Waist Maxi Dress

Ever-Pretty Women's Deep V-Neck Formal Evening Dress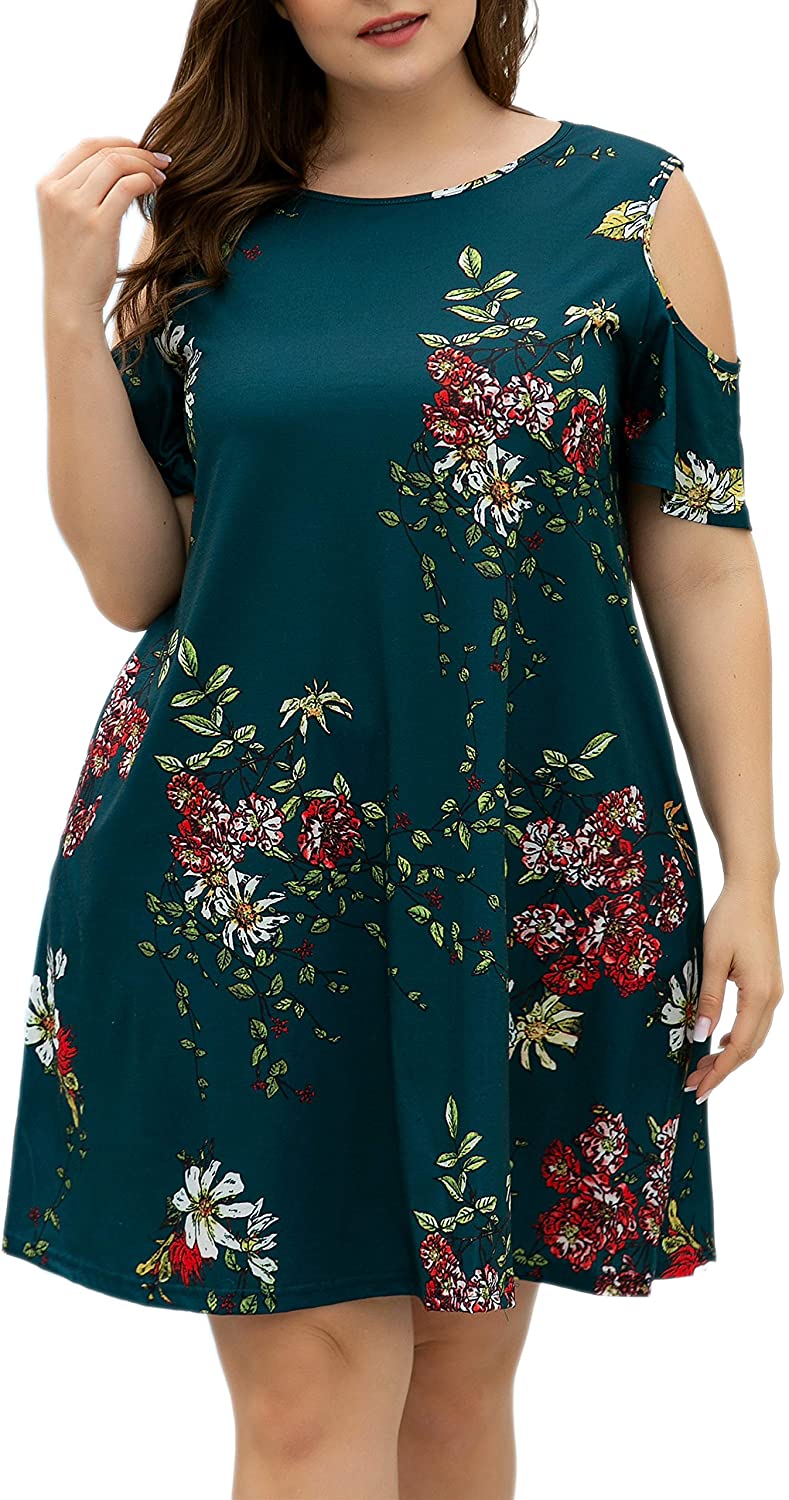 HBEYYTO Women's Plus Size Cold Shoulder Dress with Pockets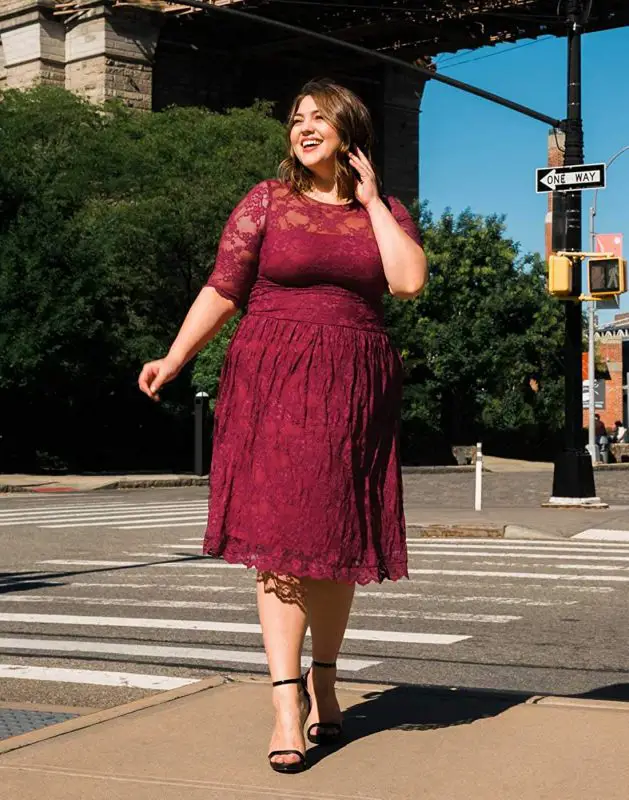 Kiyonna Women's Plus Size Luna Lace Cocktail Dress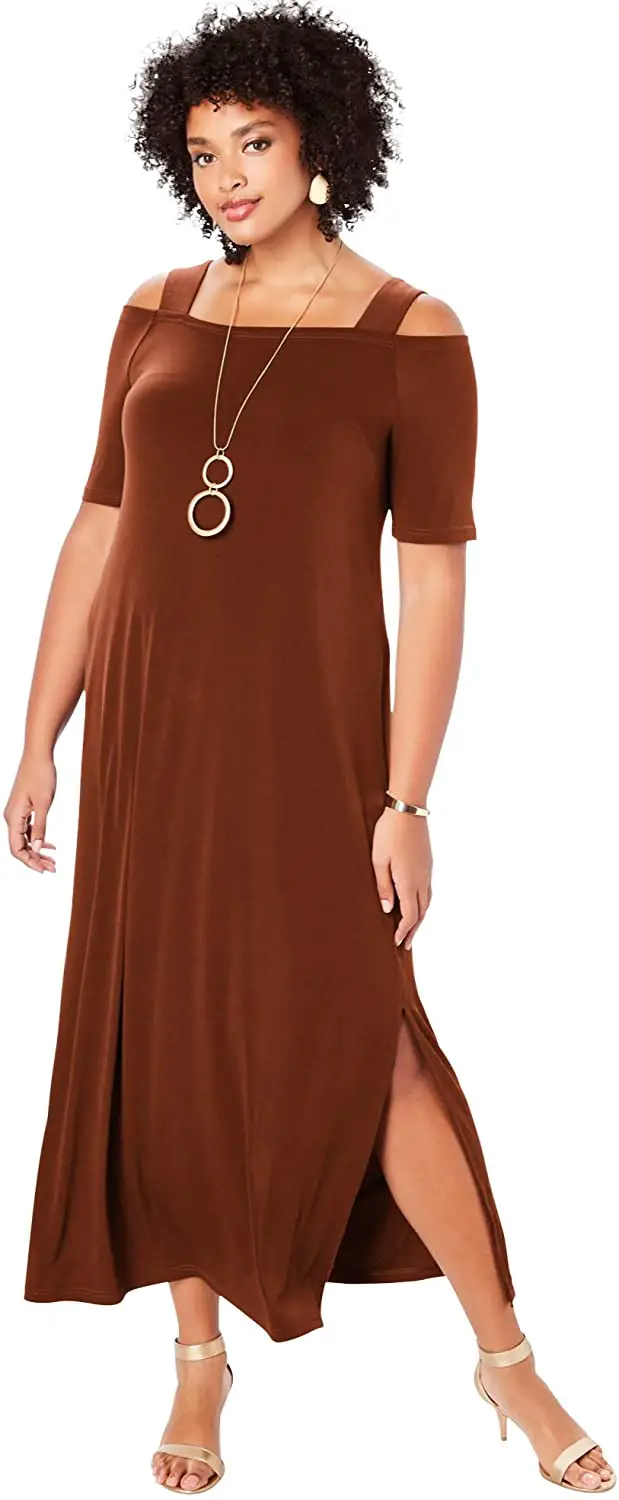 Roamans Women's Plus Size Cold-Shoulder Maxi Dress

Alex Women's Plus Sized Cold Shoulder Ruched Dress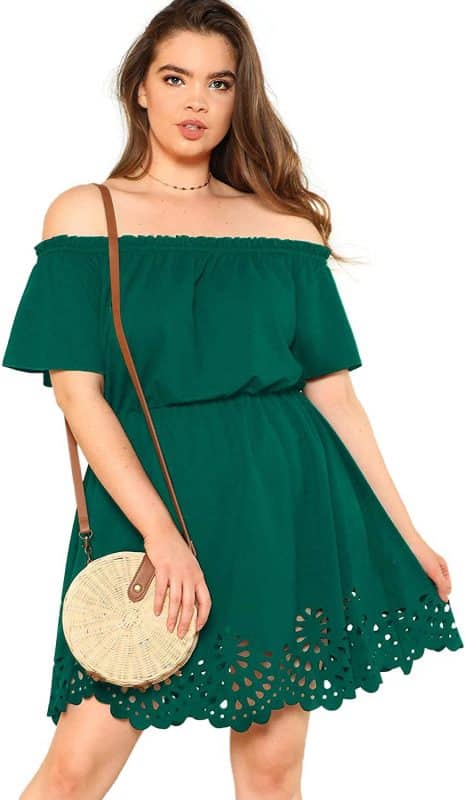 Romwe Women's Plus Size Off The Shoulder Short Dress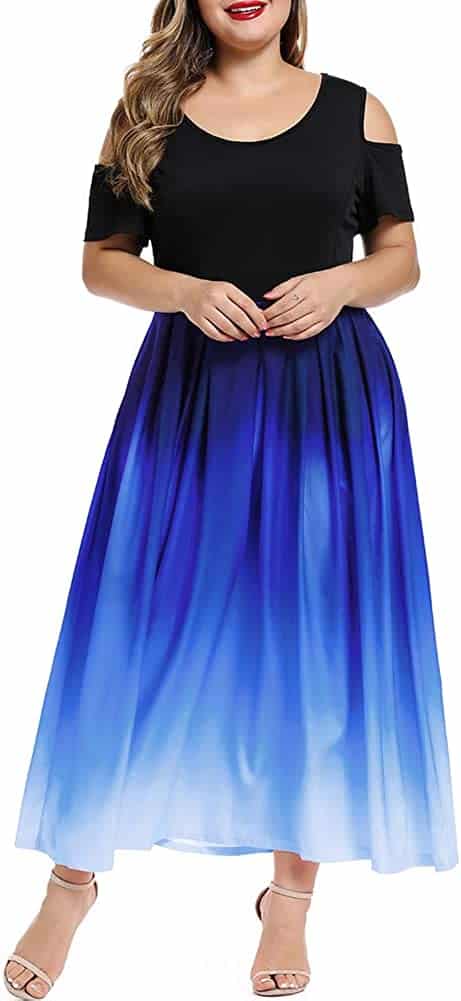 LALAGEN Womens Plus Size Cold Shoulder Party Dress

Kiyonna Women's Plus Size Essential Wrap Dress
When shopping for clothing that will highlight the natural beauty of a rectangle body shape, look for textures and layers that add volume and great movement. Show off your best features by choosing a style that will draw the eye towards those features.