Lots of curvy girls love the idea of shorts, but have a hard time wearing them, or don't feel confident enough to show off their legs. The biggest complaints that most women have about shorts is they are uncomfortable, or they are unflattering. The reason for these complaints is simple: you're wearing the wrong style.
Shorts come in a variety of lengths and styles, and each one is made to flatter different parts of the body. Some women want to show off their legs, some want to minimize large thighs, and others want to create the illusion of long legs.
To help you get on the right track, here are some tips to help you get the most flattering shorts for your body.
Click on the images below to view the product detail. Do note that these are affiliate links – we get a small commission if you purchase a product. It helps pay the bills!
Bermuda (Knee-length)
Knee-length shorts are the most flattering for most body shapes. The key is to choose the best leg width for your shape.
Ladies with smaller thighs can easily wear fitted or relaxed shorts, while ladies who have thicker thighs will benefit from relaxed to wide leg styles. Just make sure they are not too wide, or else it will give your thighs even more bulk. Ladies with thicker thighs can also wear fitted bermuda styles, but only when trying to even out a larger bottom with a smaller top. Fitted shorts with a tunic or flared top will keep your top and bottom well proportioned.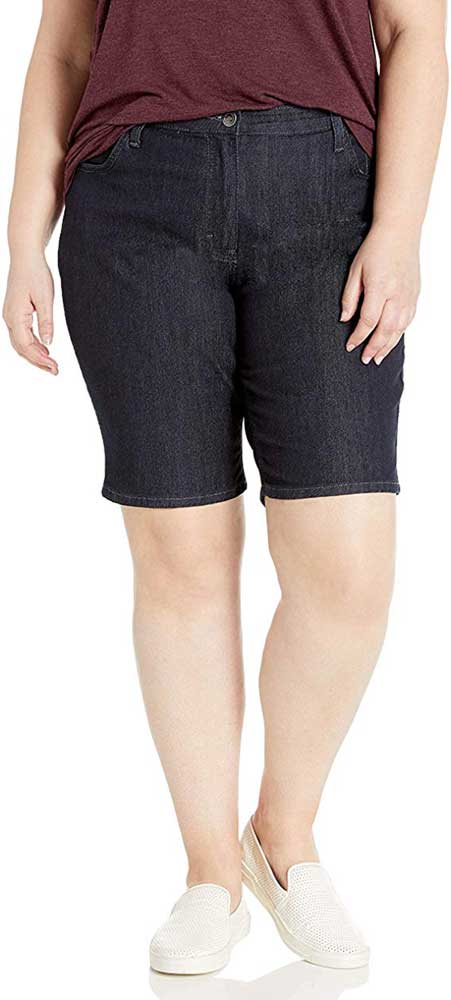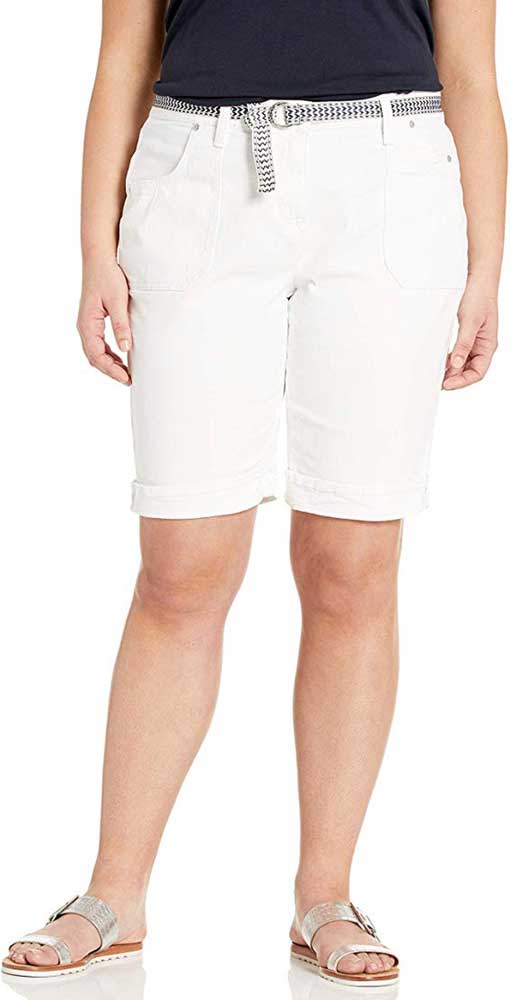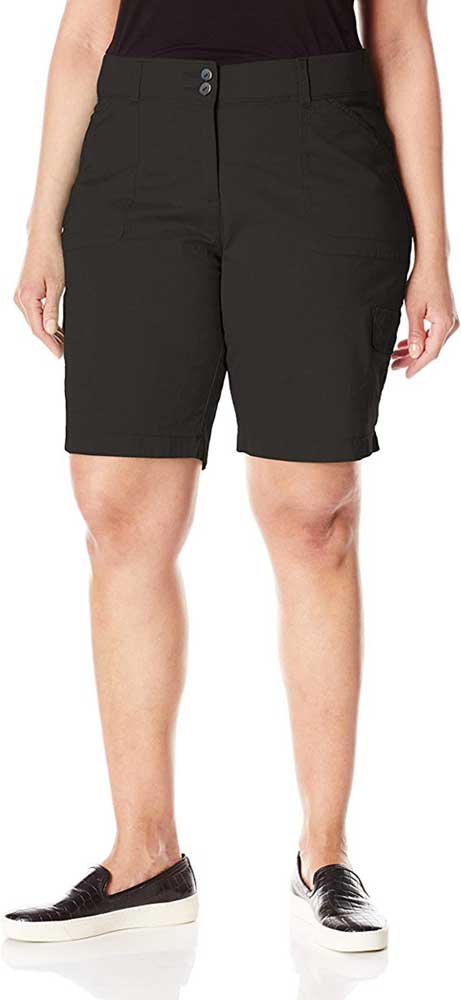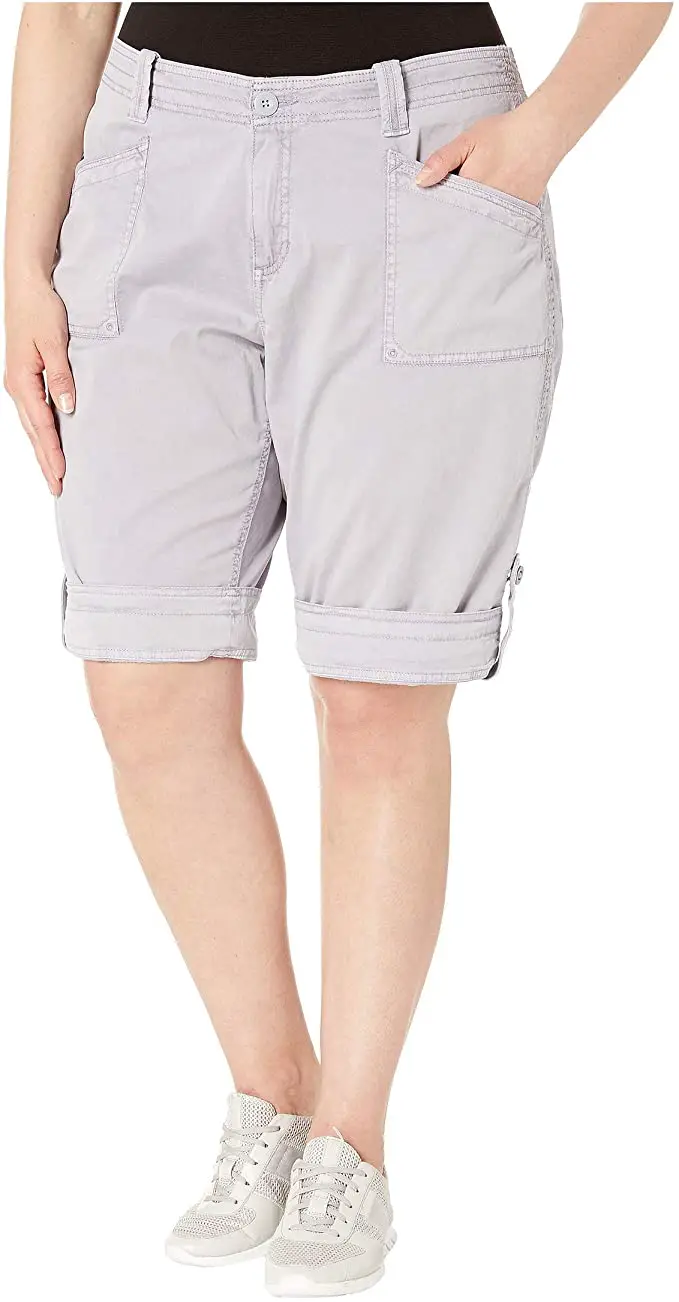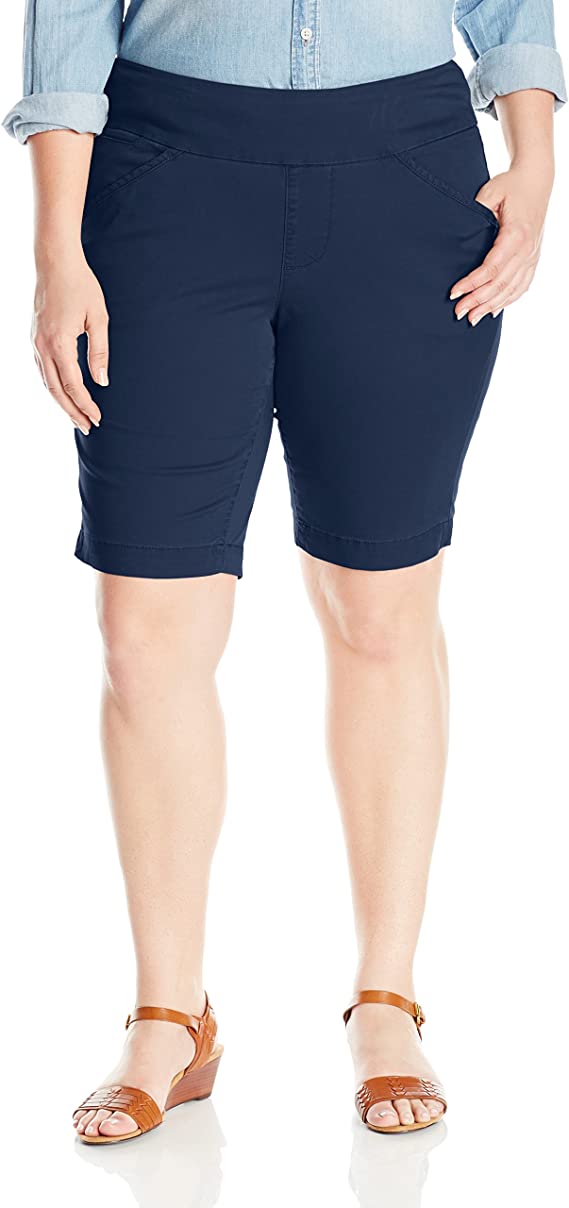 Board
Board shorts are normally medium to knee length shorts that are light and quick drying. They are basically  just like men's swim shorts, mainly bermuda length, but with some short styles. Most board shorts will also have cargo pockets at the side. You can easily wear them over swimwear at the beach, or wear them out with a tank or t-shirt for a quick sporty-casual look.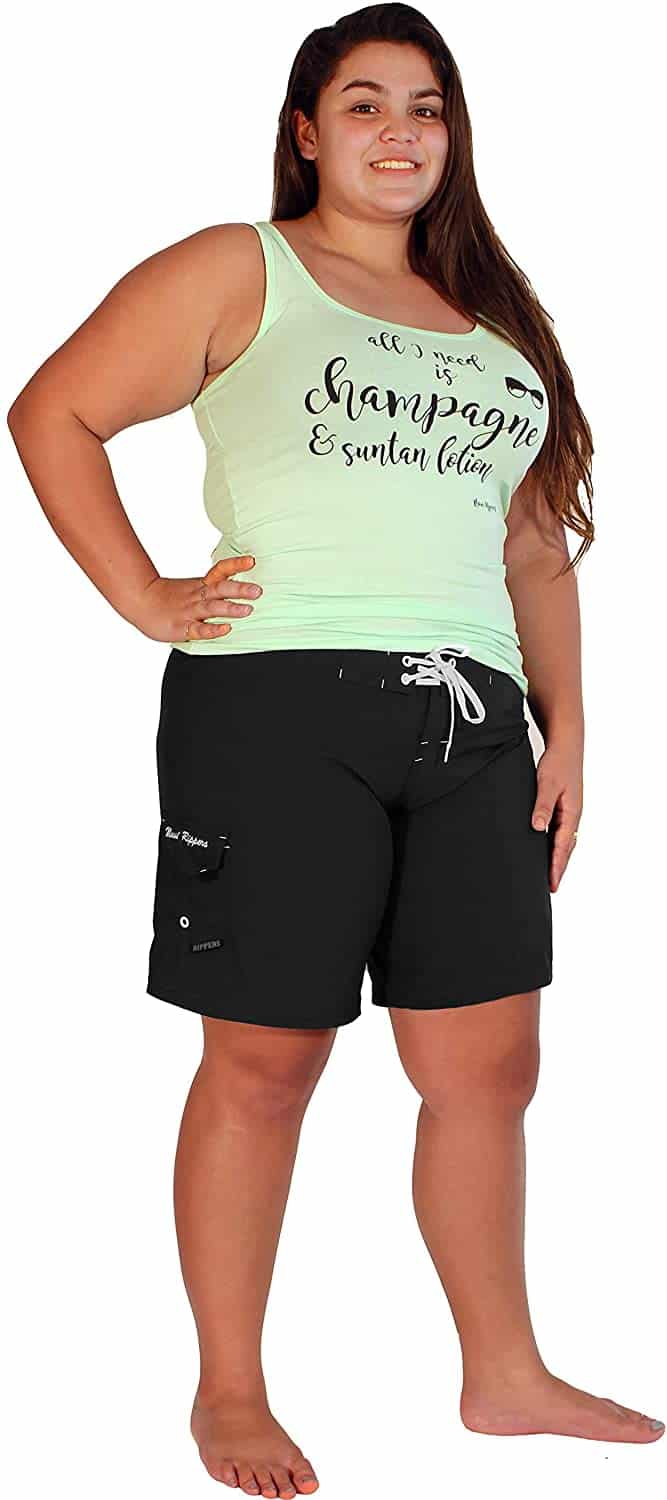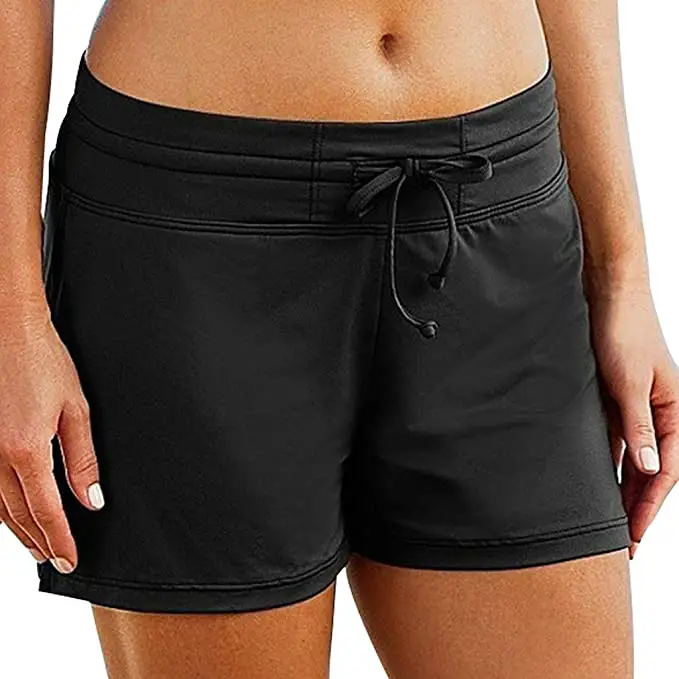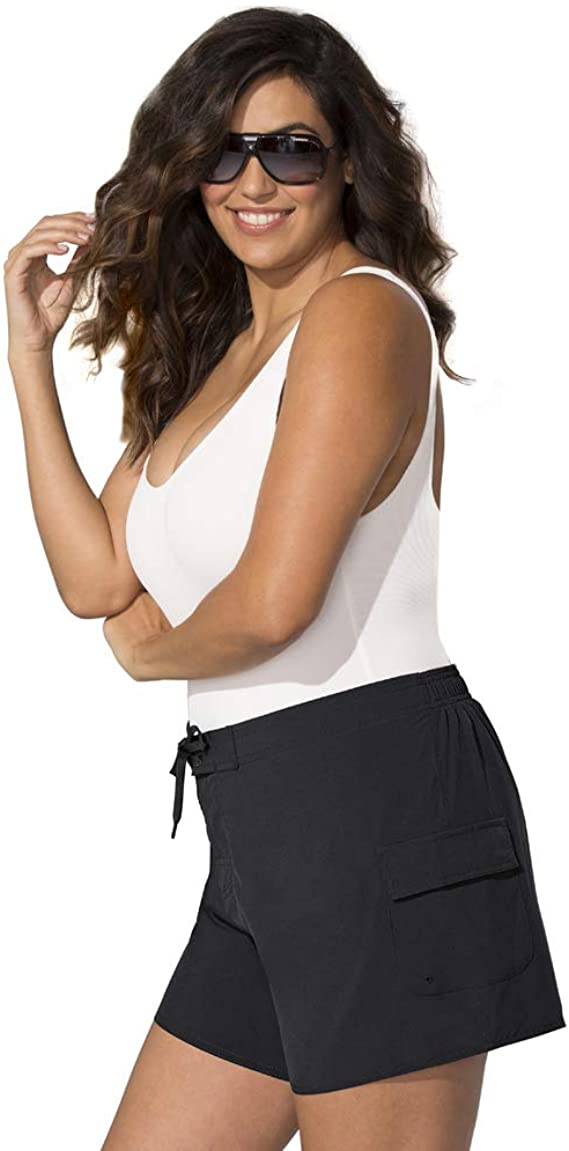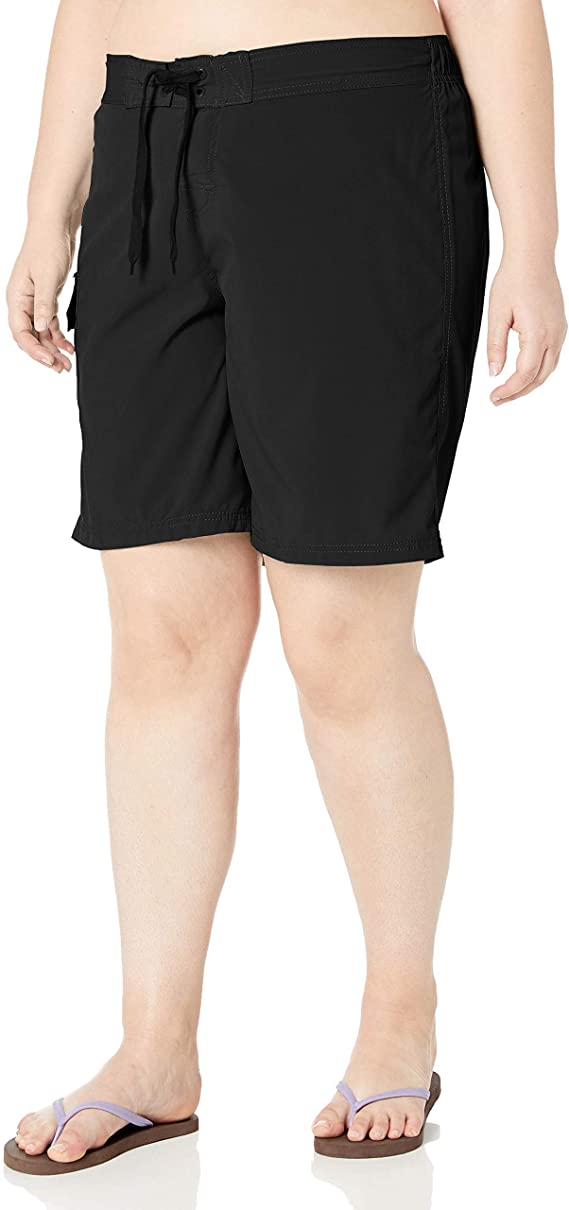 Capri (Long)
Capri length shorts are generally just below the knee to mid-calf. They are essentially between pants and shorts. Just like bermuda shorts, the leg width will depend on how thick or thin your thighs are.
In general, capris are more flattering on ladies with longer legs. If you have shorter legs, the length of capris should stay close to the knee as opposed to the calf. If they are closer to the calf, it will give you a squat look, which actually makes your legs shorter.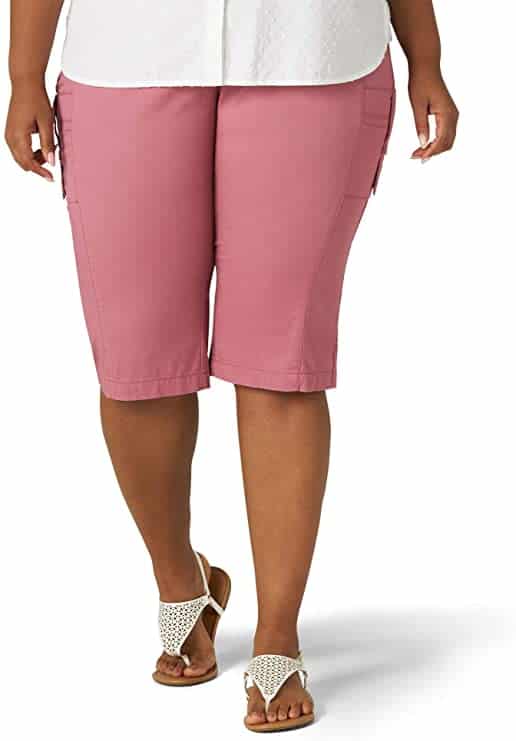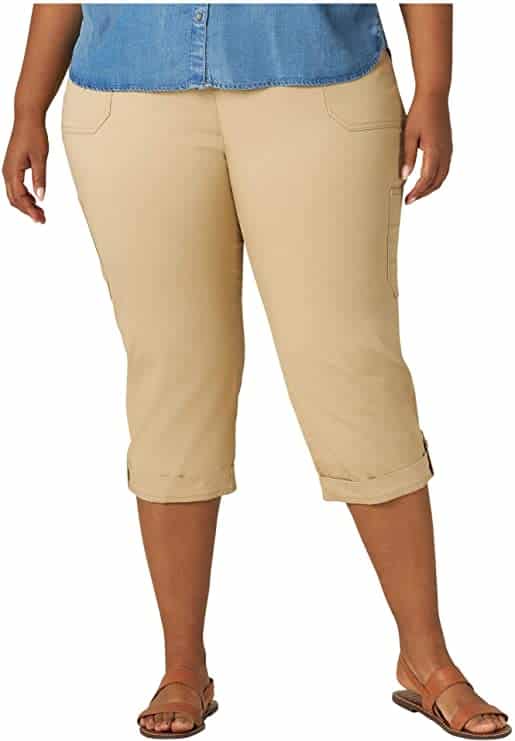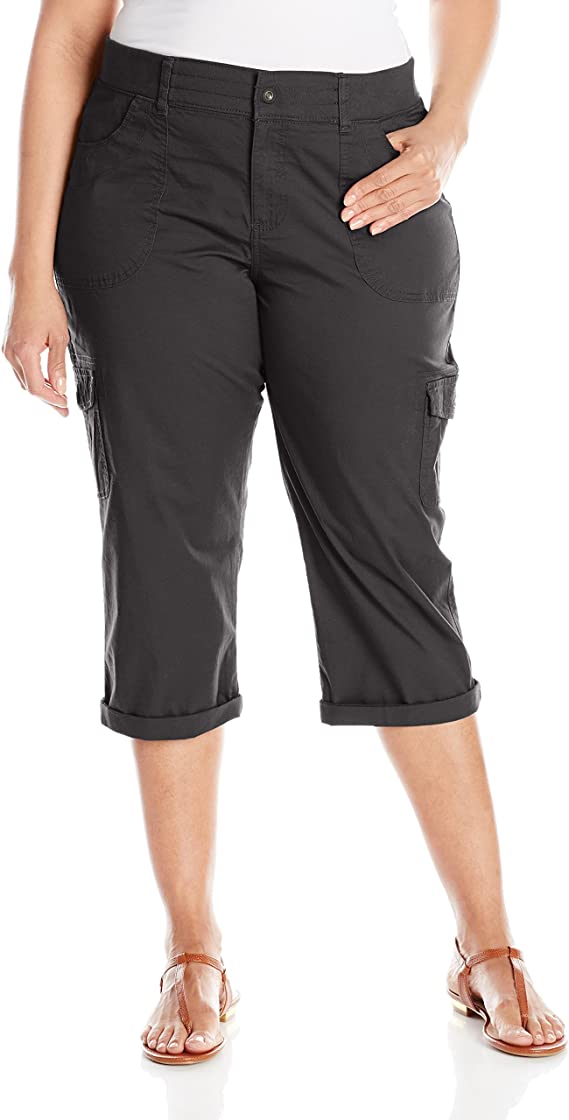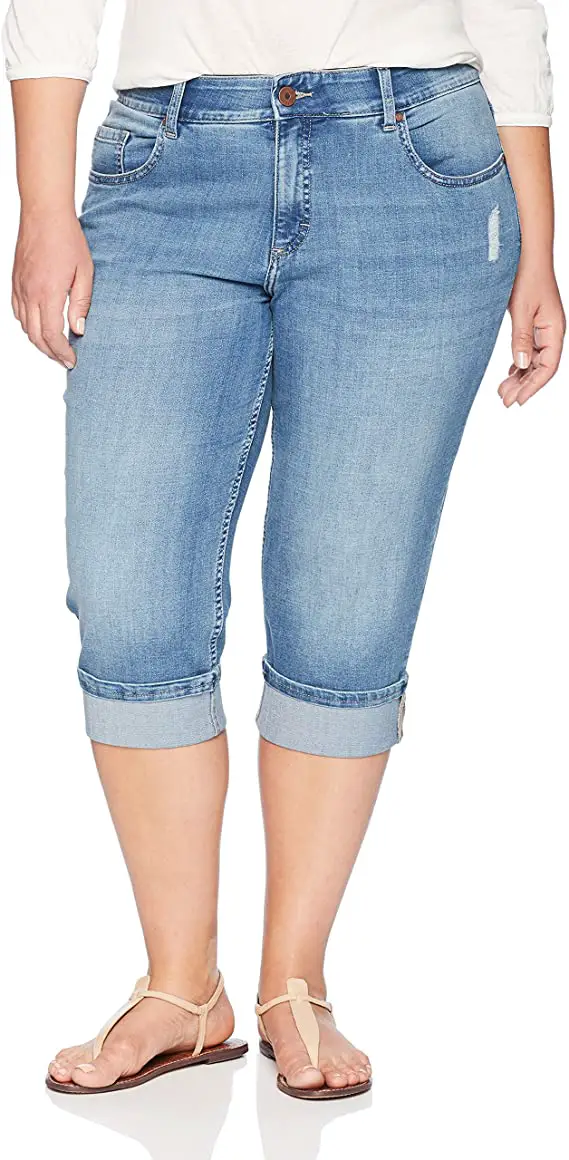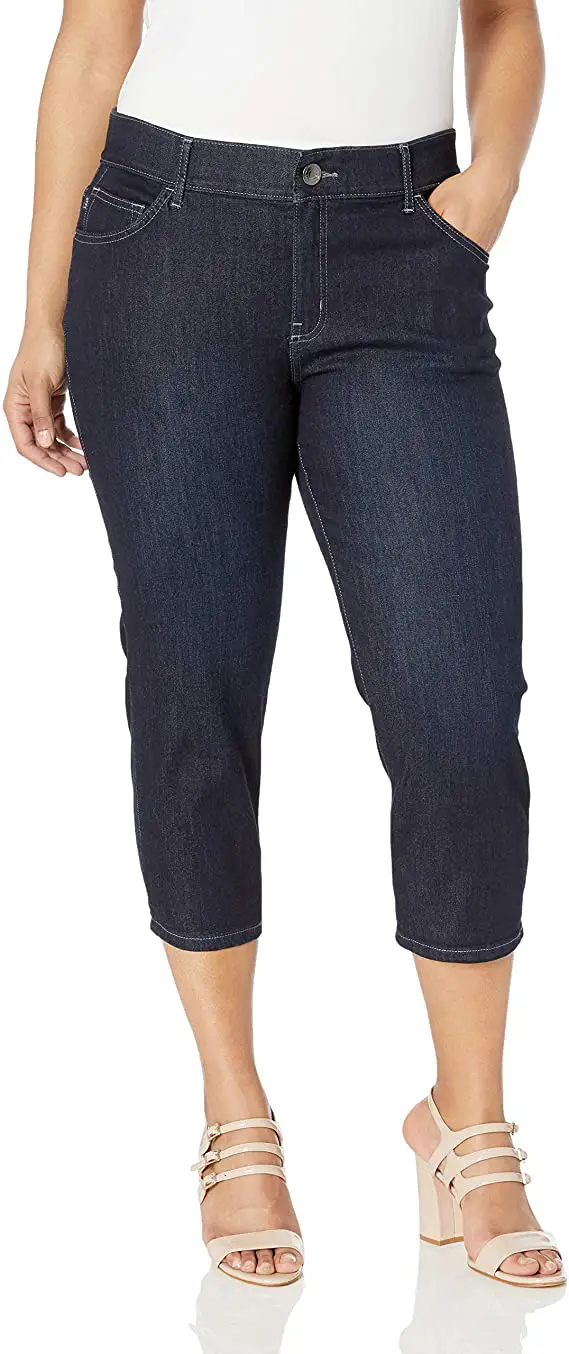 Cargo
Shorts with cargo pockets are great for a more casual look, but some styles can add bulk to your thighs. If the cargo pockets stick out, they will add width to your thighs, if they are flush with the side of the shorts, they will not add bulk, but they will draw the eyes down to the leg, so if you want to divert attention away from the legs, choose plain shorts with more details in your top.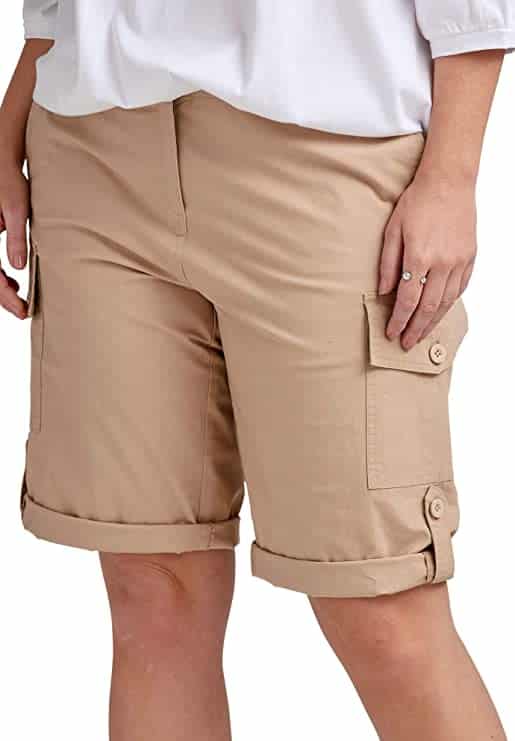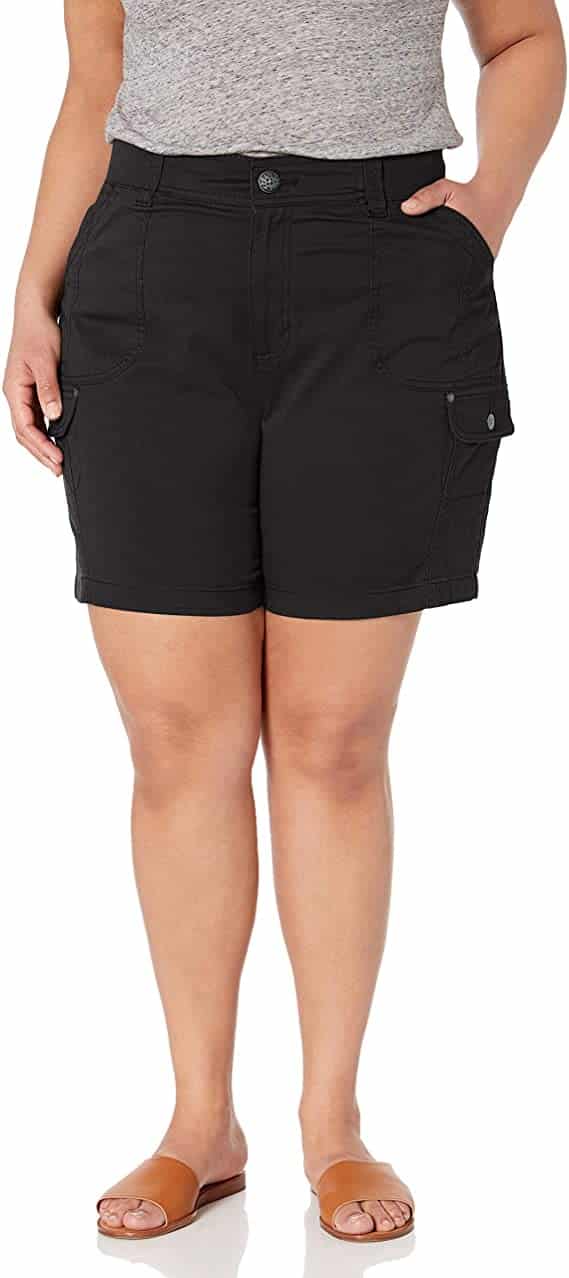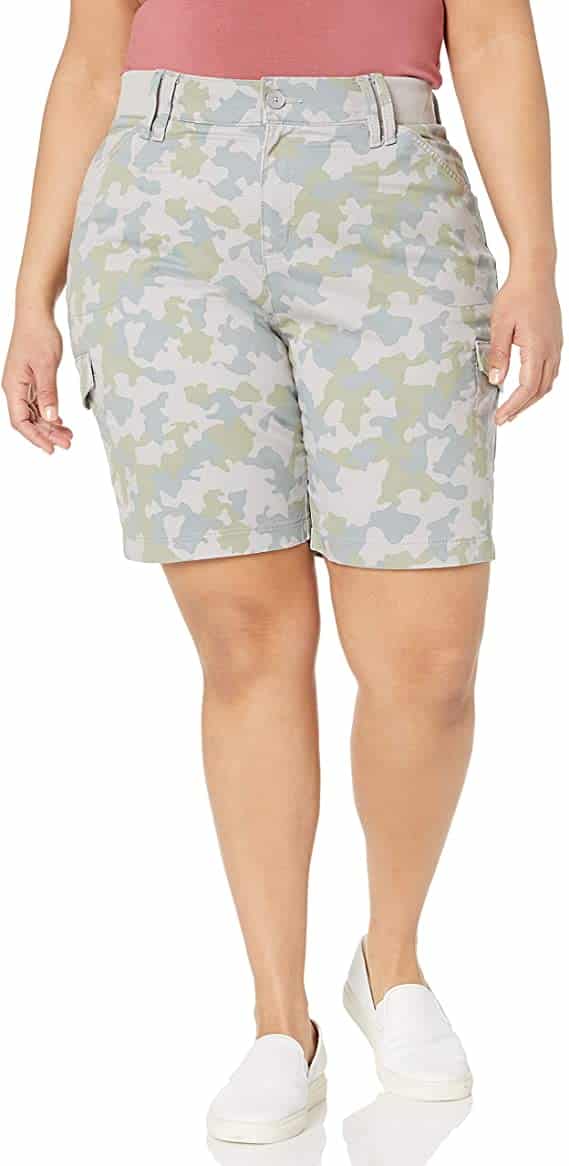 Contoured Waist
A contoured waist on shorts is exactly what curvy hourglass women need. Most hourglass ladies have a smaller waist compared to their hips, and the waistband of pants and shorts will always have an annoying gape. A contoured waist will taper in, which will eliminate the gape at the waist.  Ladies with more of a straight body shape will not benefit from this waistline. Instead, it will cause the hip area to pucker and bunch.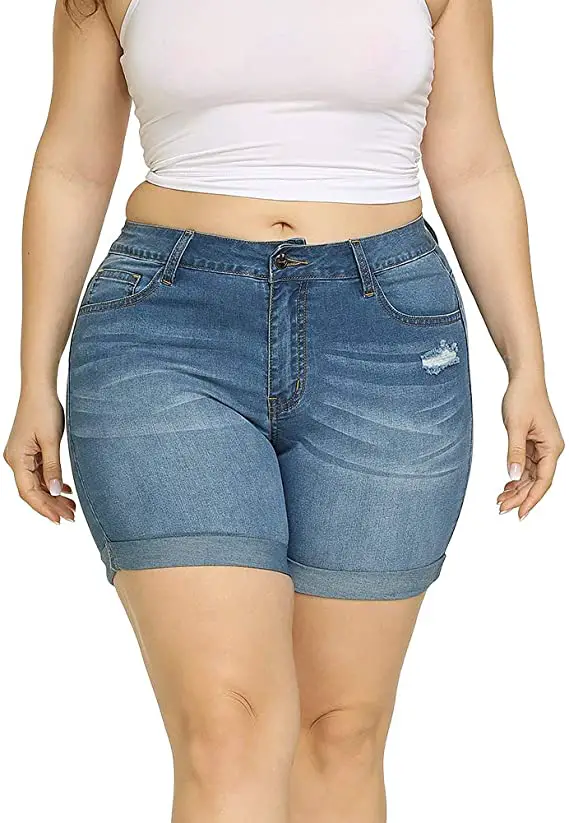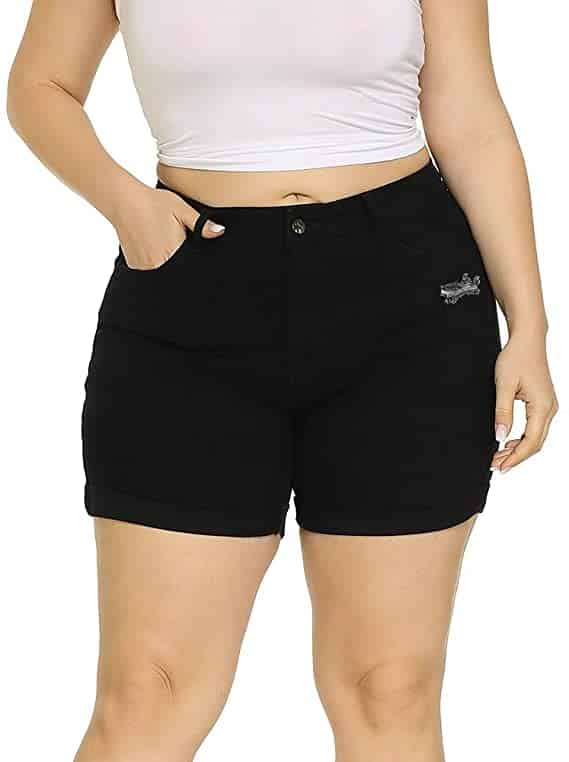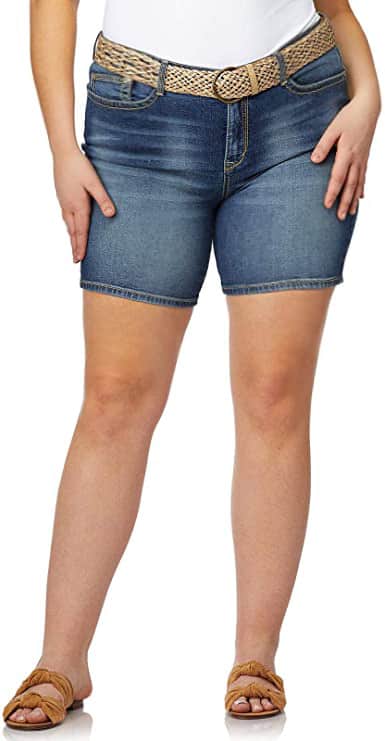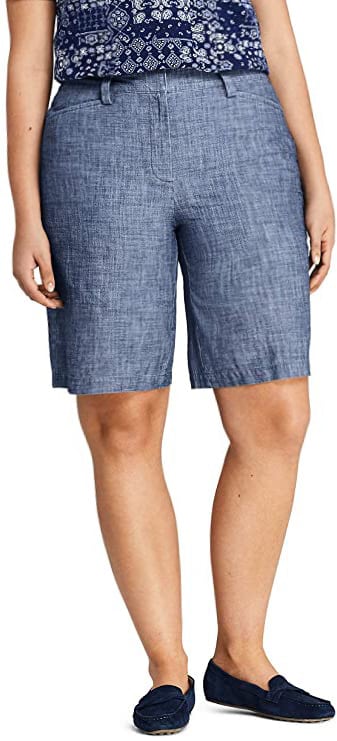 Cuffed
Shorts with a cuff normally look best on ladies with smaller thighs and calves. Although small cuffs will not have a dramatic effect, wider cuffs will have a bigger impact on your body shape balance.
Cuffs draw the eyes down to the legs, but also add bulk wherever the cuffs fall. If you have wider thighs and narrower calves, cuffed capris can help balance out your legs, but if you have thick legs, try to avoid cuff and roll-up styles.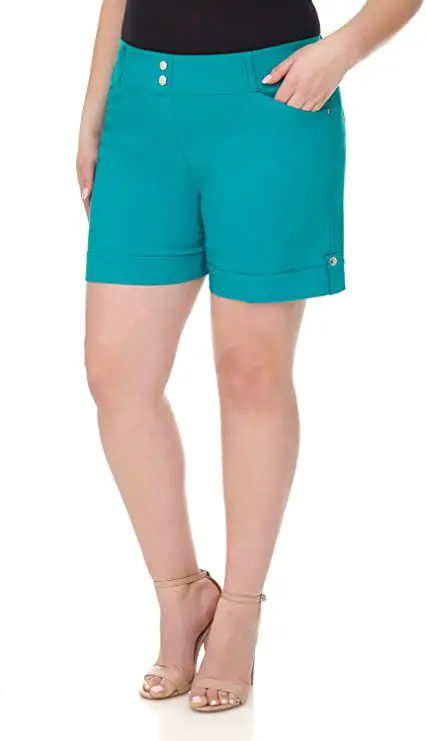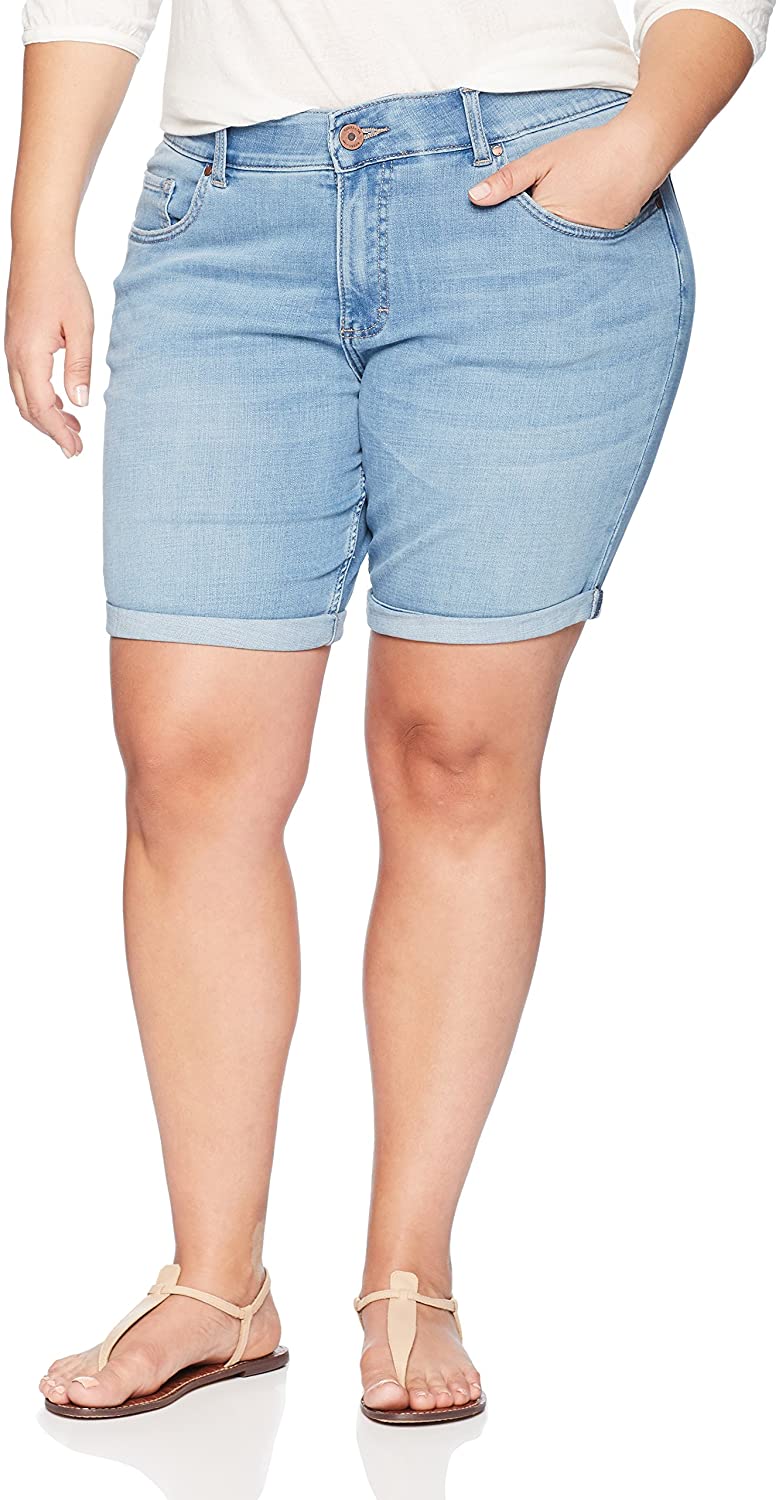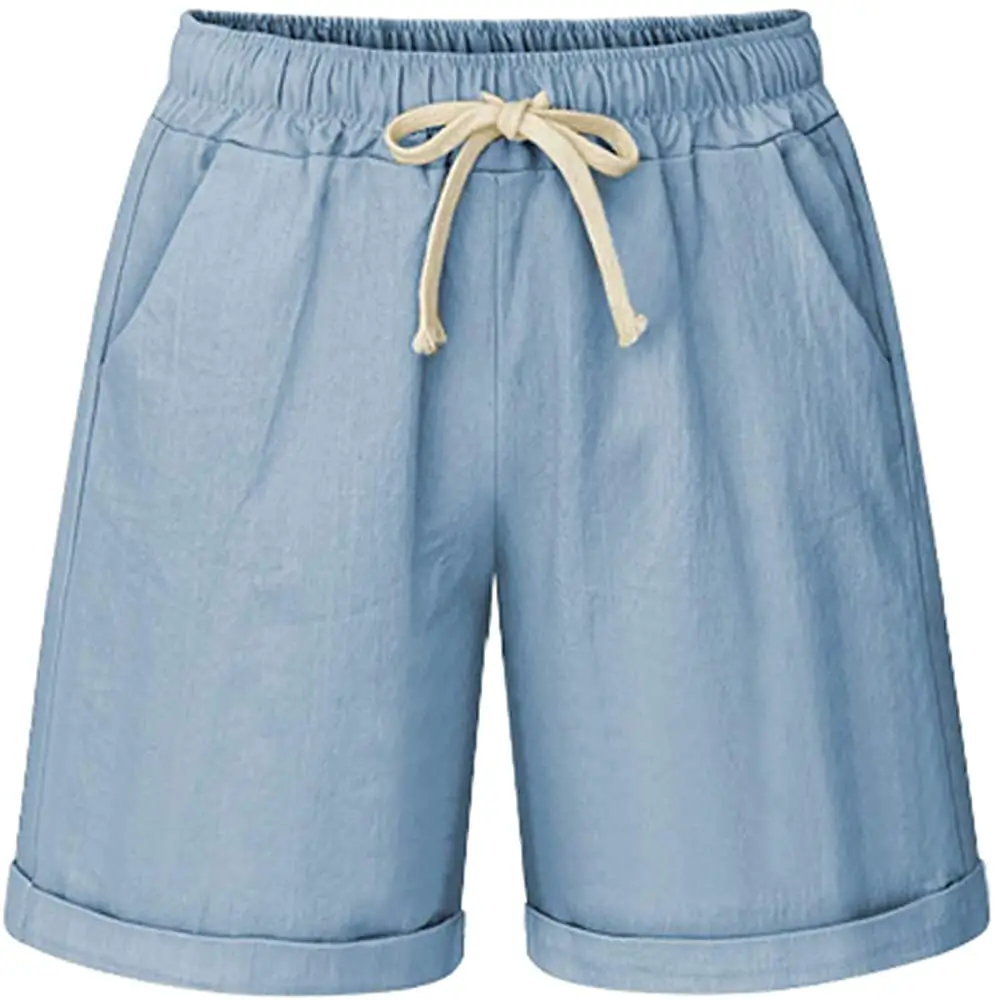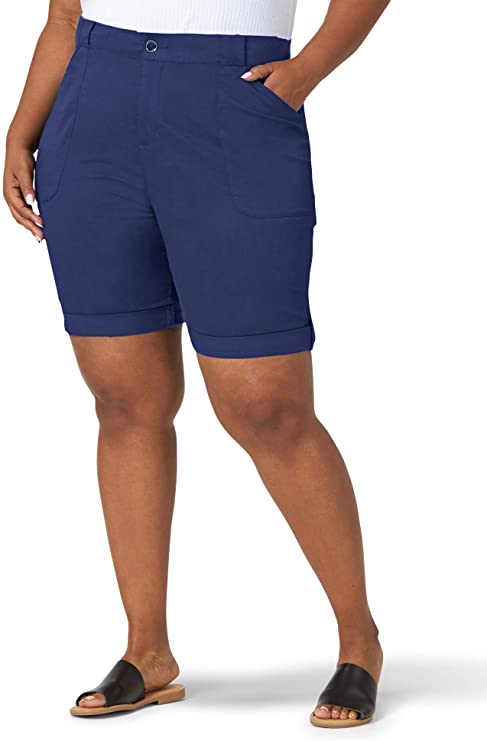 Culotte
Culottes are shorts that are made to look like a skirt. They were most popular during the late 1800's, but have since made a comeback with vintage-loving fashionistas. Culottes are made wide and flowy like a skirt, but has leg holes like shorts. This is especially attractive for women who have thick thighs and love skirts, since it helps eliminate the discomfort with thighs rubbing against each other.
When choosing culottes, consider them more like a skirt as opposed to shorts. Thick thighs can be hidden in the folds of knee-length and longer, while short culottes will only add unnecessary bulk to your lower half. They are a great choice for ladies who are looking to even out a heavier top, but just make sure they are paired with a plain relaxed fit top (nothing that will draw the eyes up).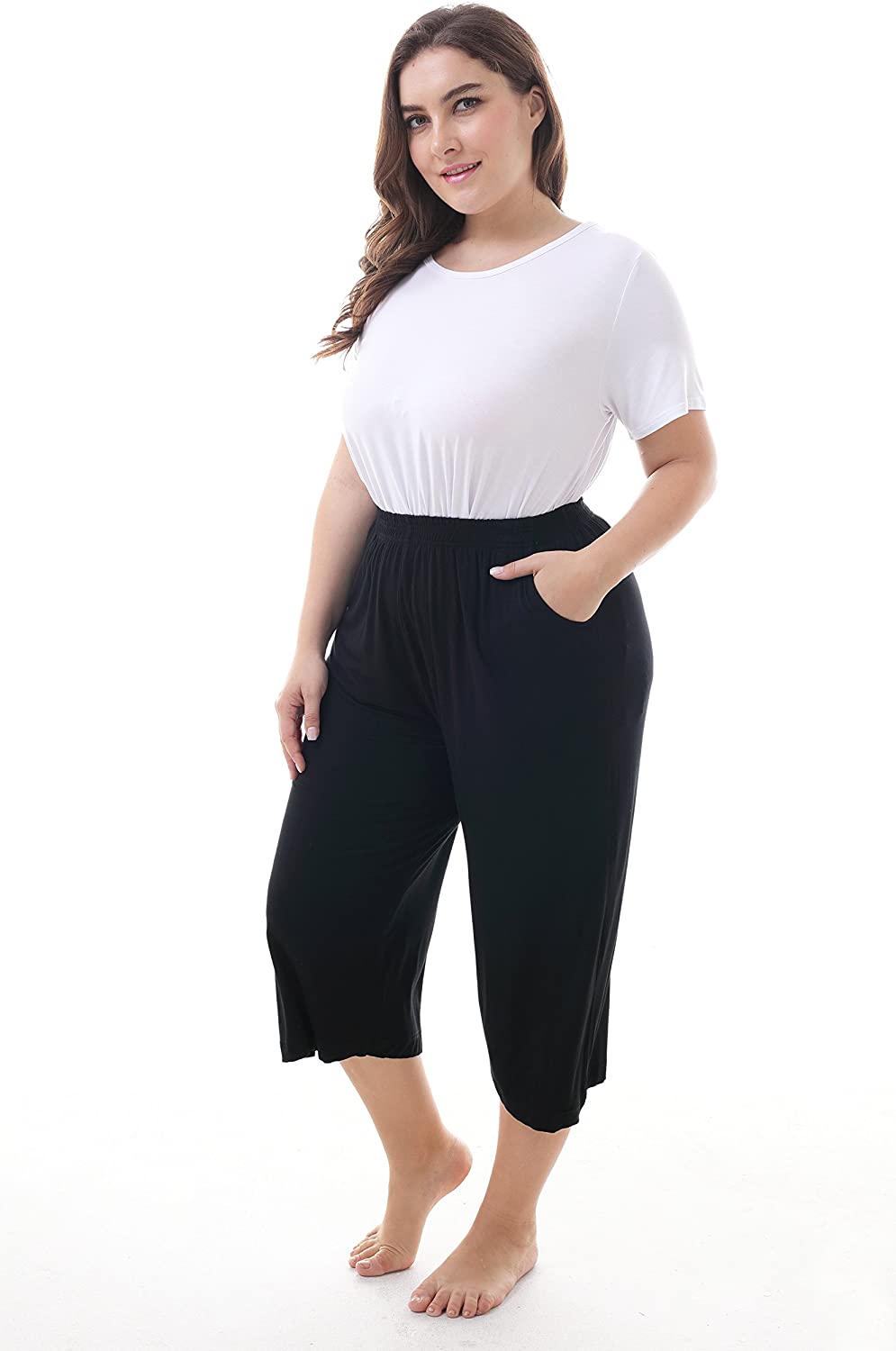 Cut-off
Cut-off shorts are for the curvy ladies who love to show off their legs. You can find them from ultra-short to mid-length, and they will always have a distressed/frayed look. Since the frayed edge draws the eye down to the thighs, they are not ideal for anyone looking to balance out a heavy bottom with a smaller top. Cut-offs look great with cropped tops, tunic tops and flowy tanks.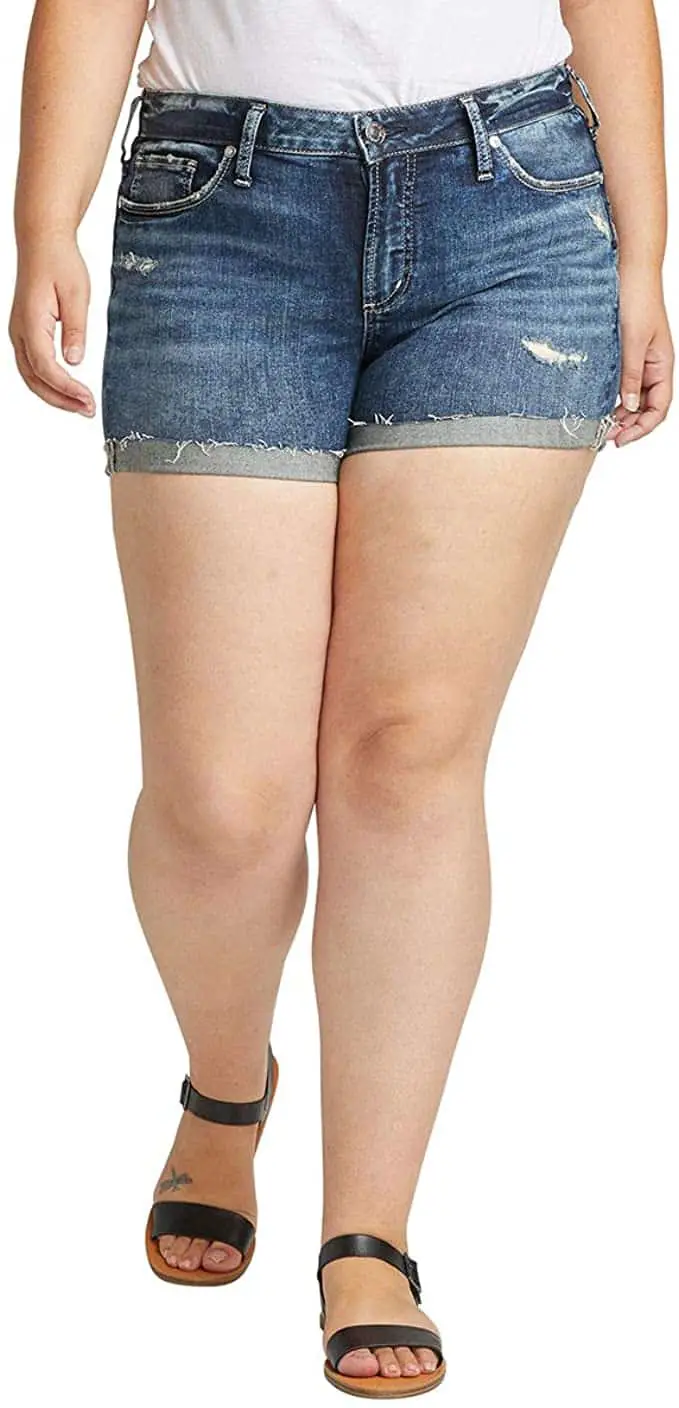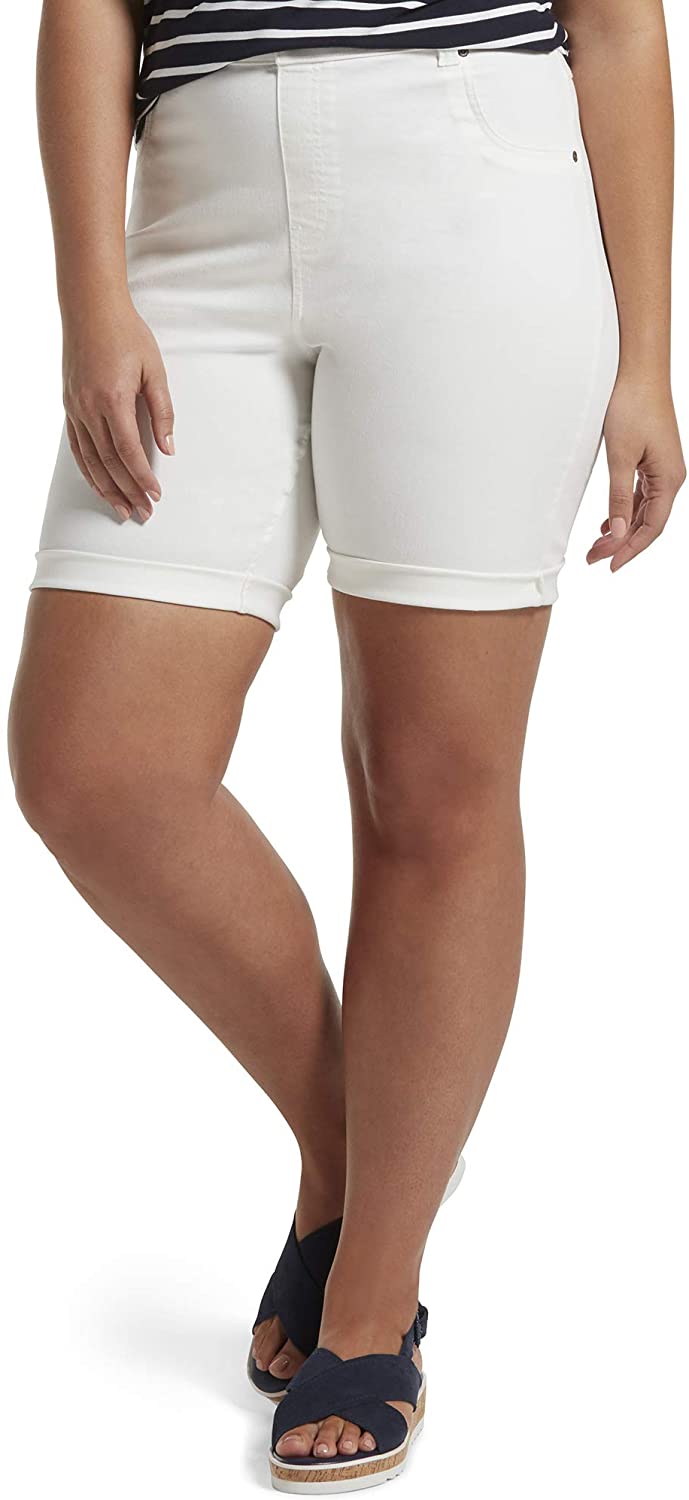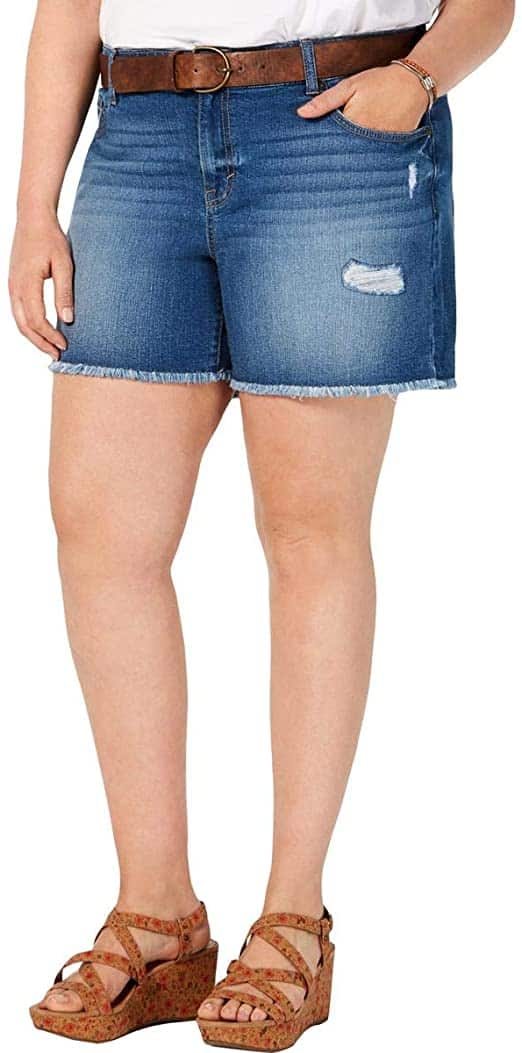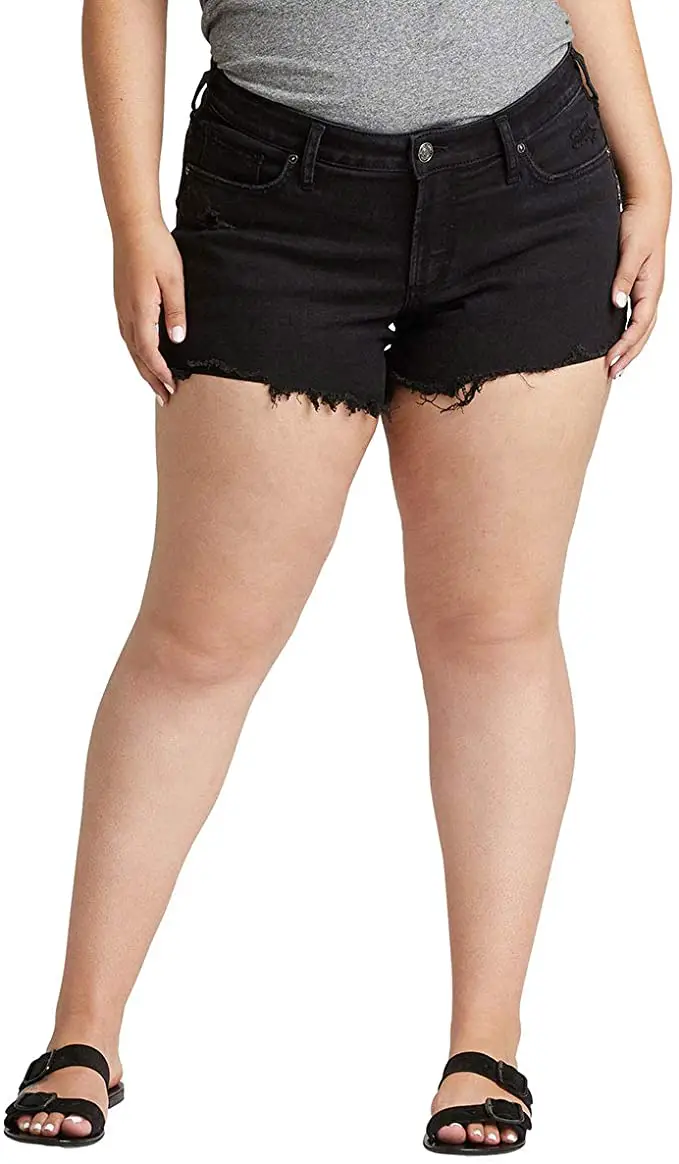 Flat Front
A flat front style is the most common that you will find for pants and shorts, they have a clean flat look in the front, which is perfect for giving your waistline a clean flat look. The opposite style will have pleats in front, giving pants and shorts a little more bulk in the waist.
Flat front shorts are great for any body shape, especially for ladies who are looking to hide a larger tummy. If you would like to smooth out a larger tummy, make sure to wear high-waisted flat front shorts, because anything that cuts across the widest part of your waist will instantly create a "muffin top".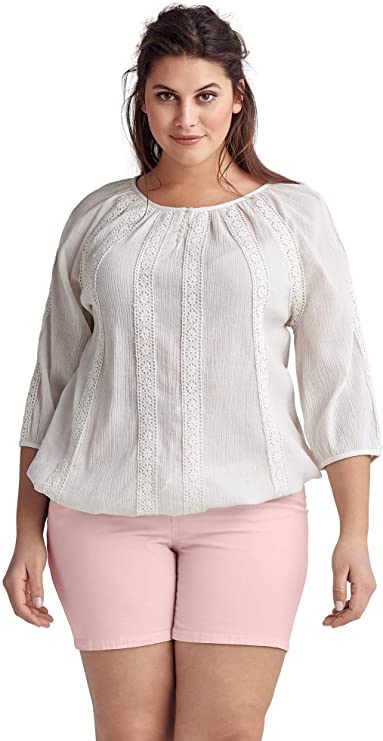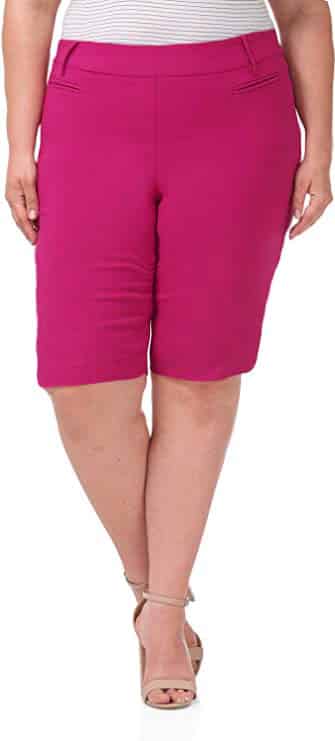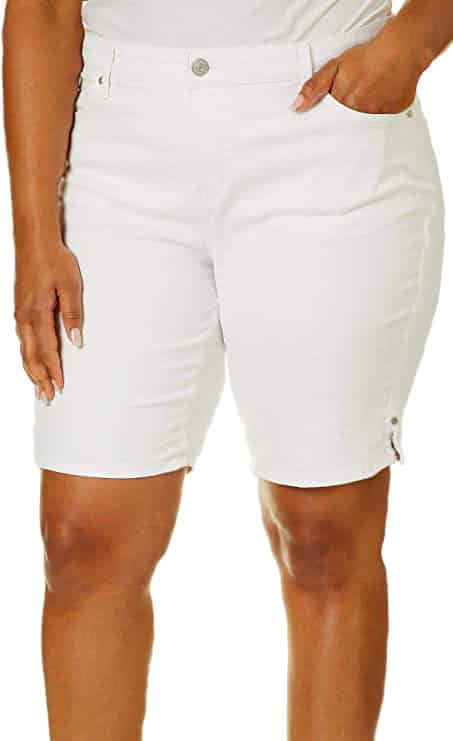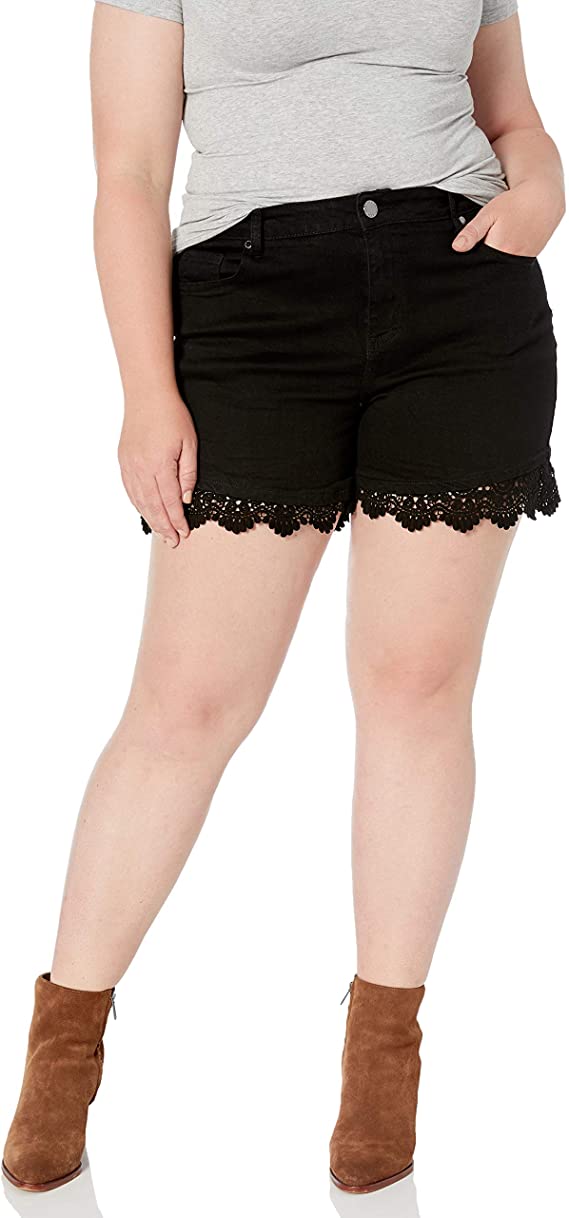 Fold Over
A fold over style will have the waistband fold down. This is a common style for yoga pants, but there are also linen and chino shorts that will have a fold over waist that will mimic a button-down shirt collar.
If the fold over waist is minimal and stays flat, most women can easily wear it with a tucked in top or with a cropped top. Wide or bunched fold over shorts are ideal for anyone with a narrow, flat tummy, or anyone wanting to even out a top-heavy body shape.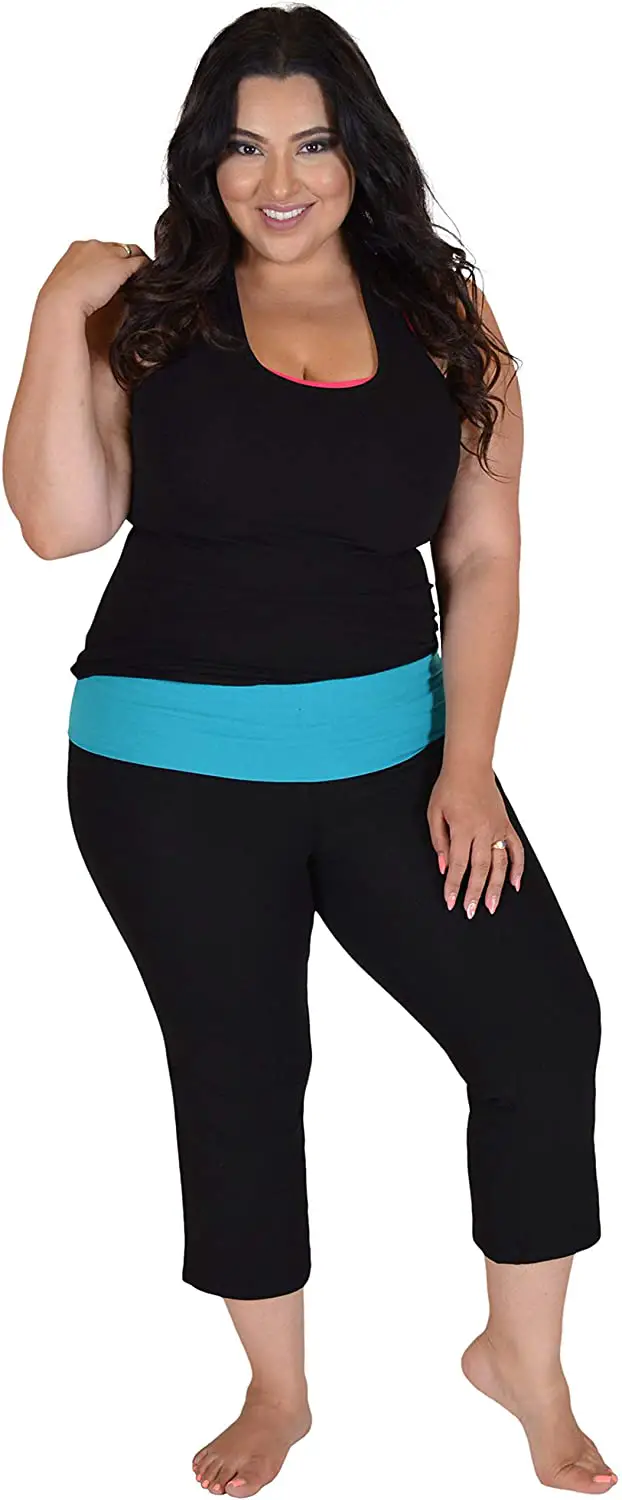 Mid-length
Mid-length shorts will normally fall just above the knee to mid-thigh. They are the most common length for shorts, especially chino and khaki styles. They work well with most body shapes, but if you want to hide thick thighs, wearing knee-length styles is recommended.
While mid-length shorts are great for anyone wanting to show off their legs, it's important to avoid these styles if you have shorter thighs and longer calves, since it will give you a disproportionate look.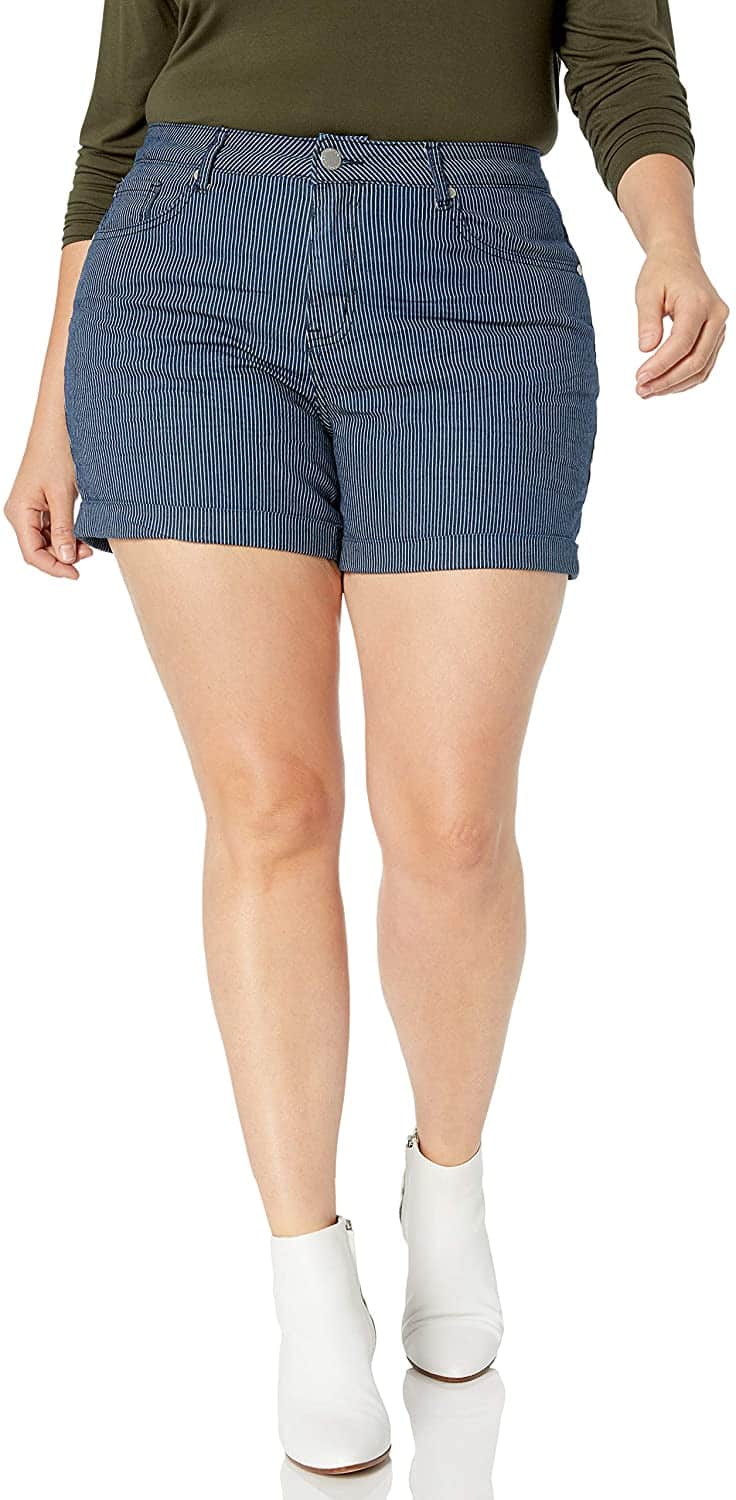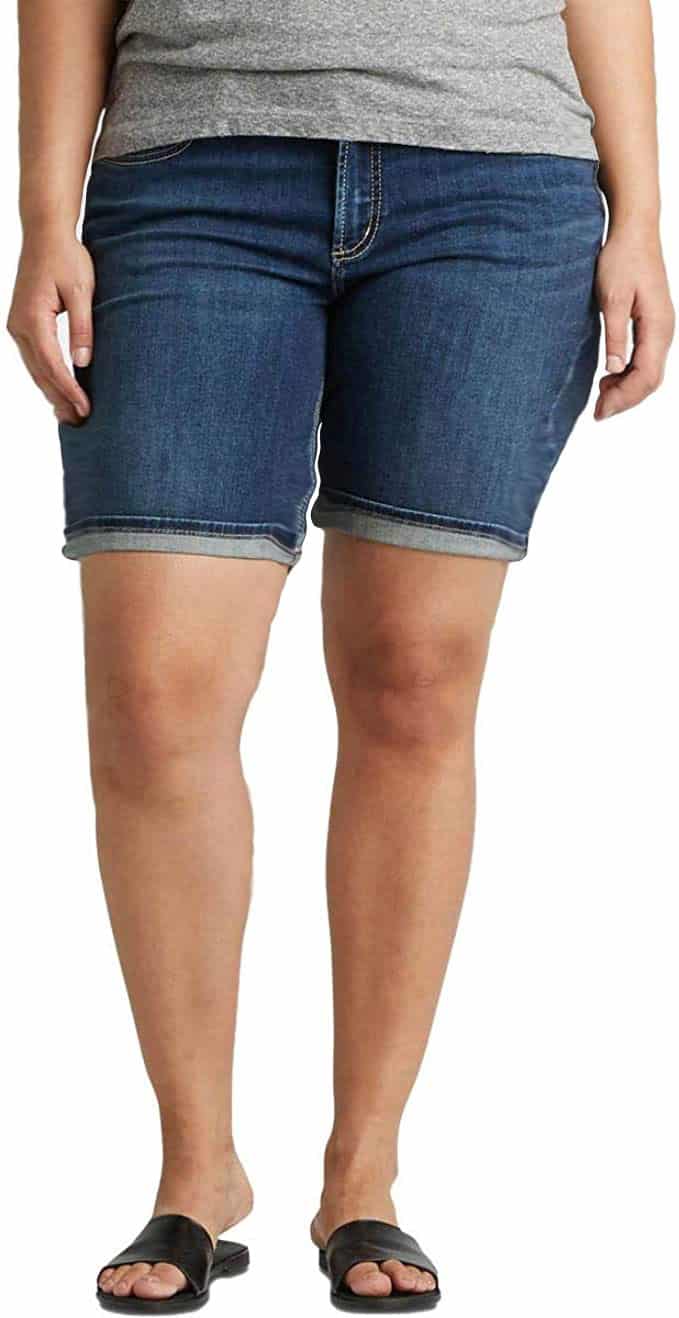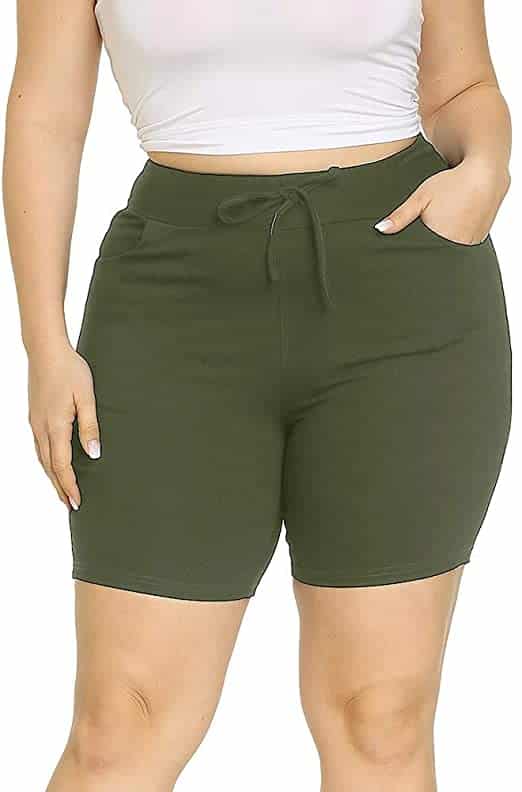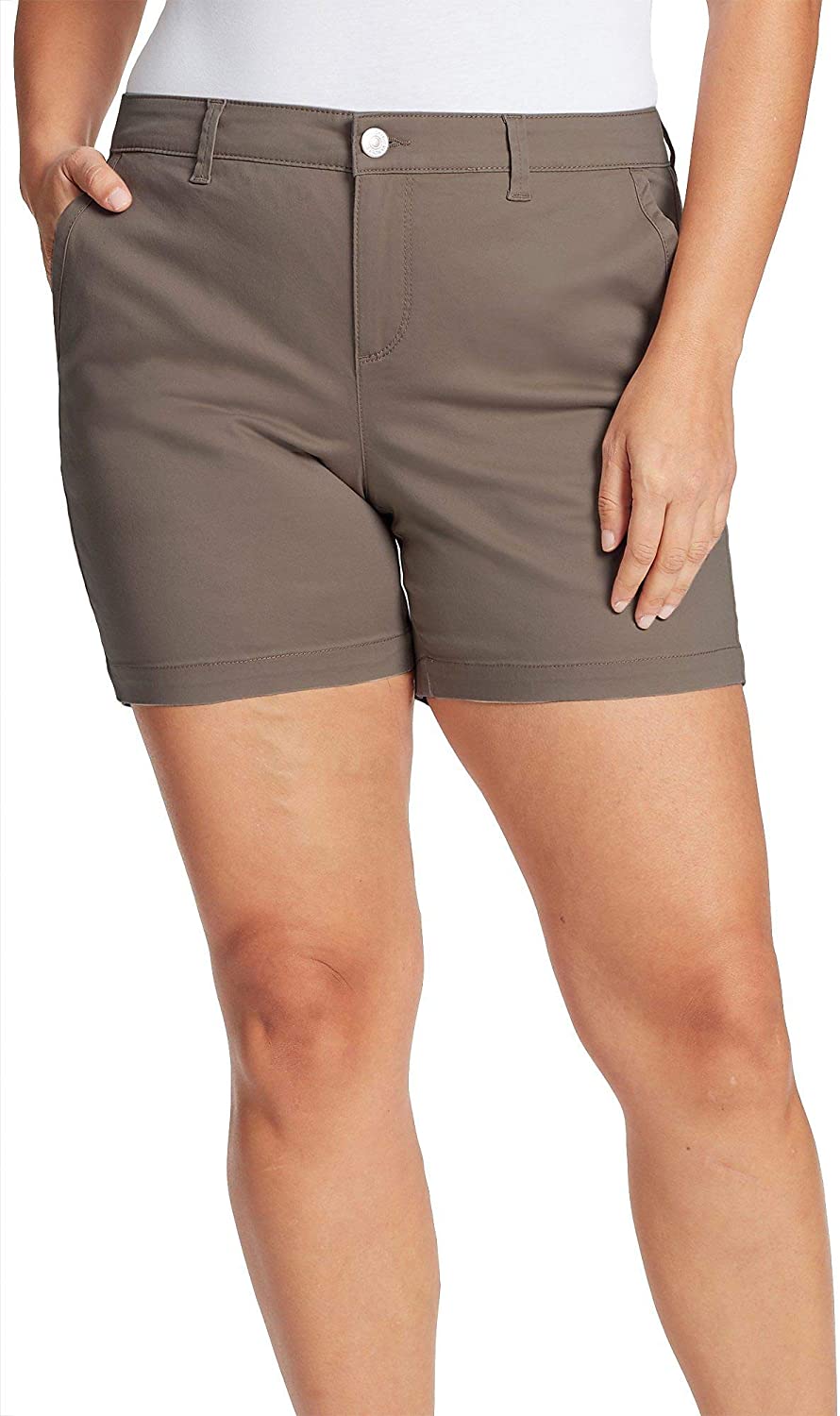 Pleated
Pleated shorts will come in different lengths, but they will all have pleats in the front. You can also find some styles will have peats all around the shorts, which is perfect for anyone wanting to draw the eye to the hips and thighs, especially to balance out a heavy top body shape. Front pleated shorts are great for ladies who have a small, flat waist and narrower hips. This style adds bulk and attention to these areas, which is not recommended for anyone with thick thighs or larger waistlines.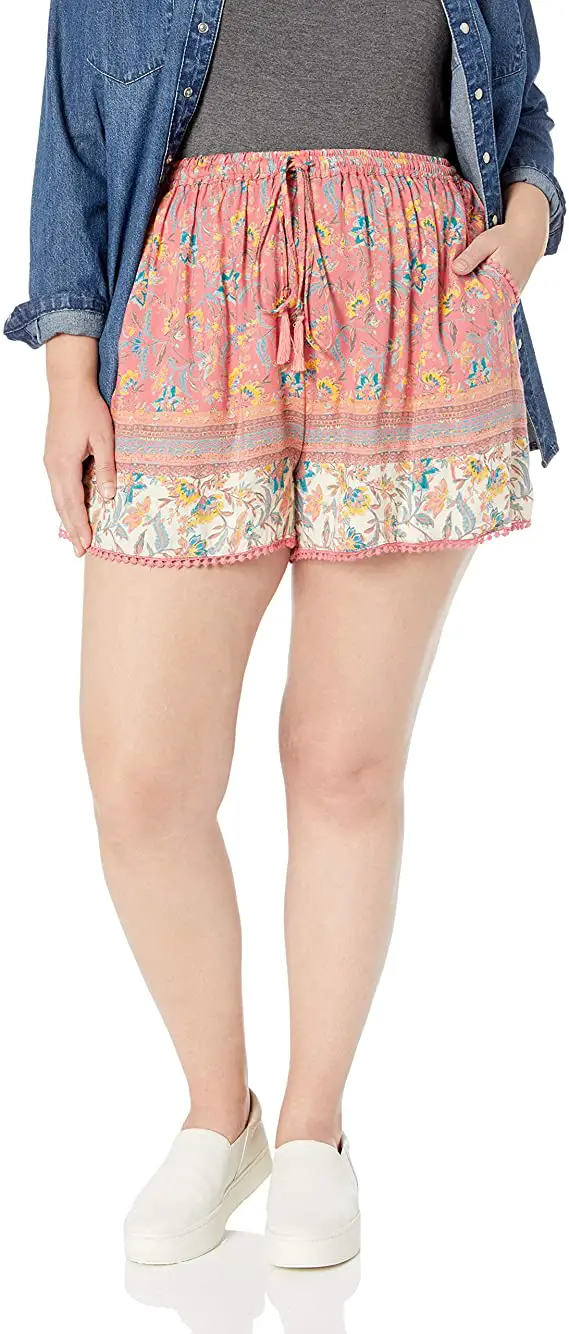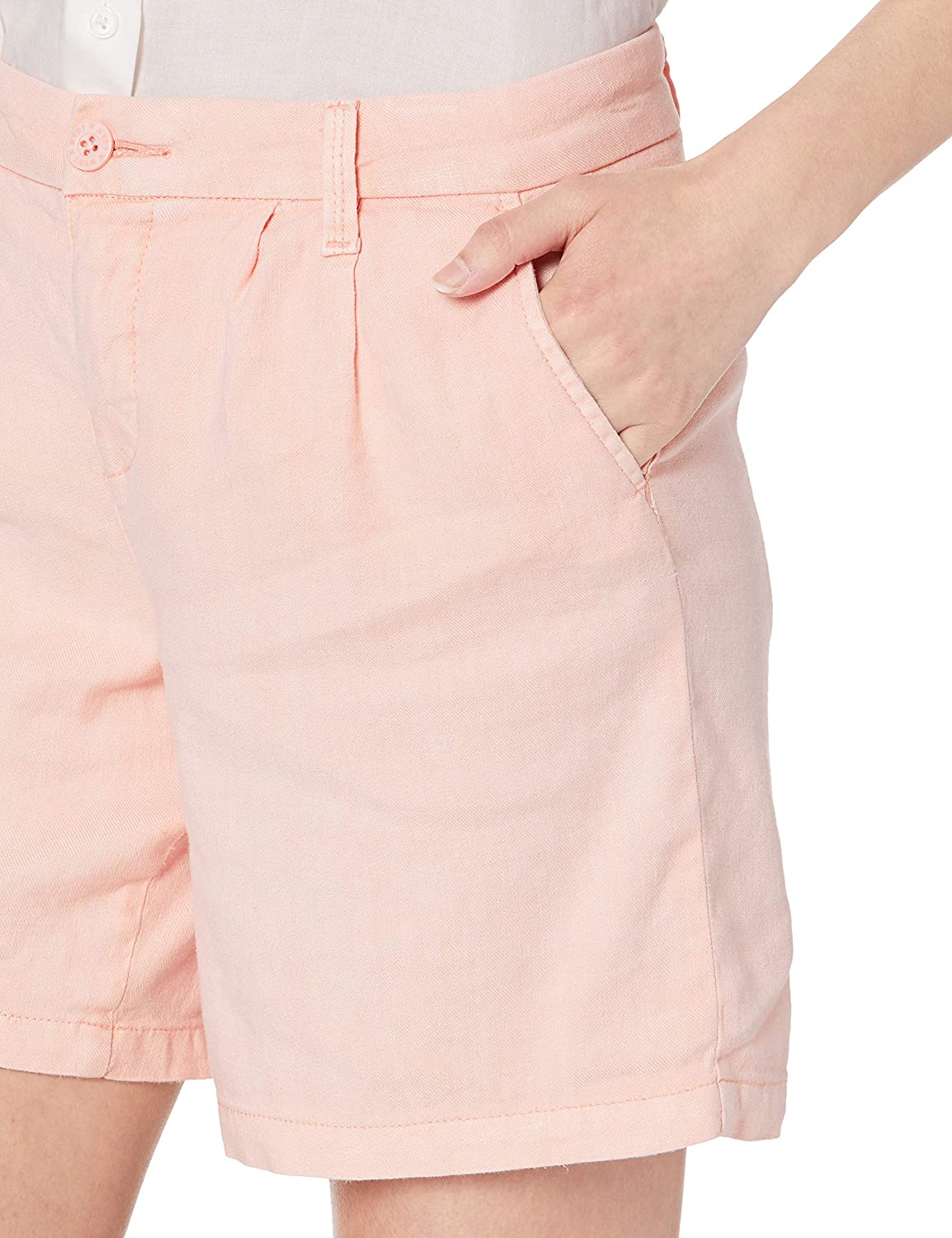 Roll-up
Roll-up shorts are very similar to cuffed styles. instead of a clean cuff, you will find a rough rolled edge. Just like cuffed styles, these will add bulk and attention to the area, which is ideal for ladies who are looking to balance out a smaller bottom to a larger top half of the body.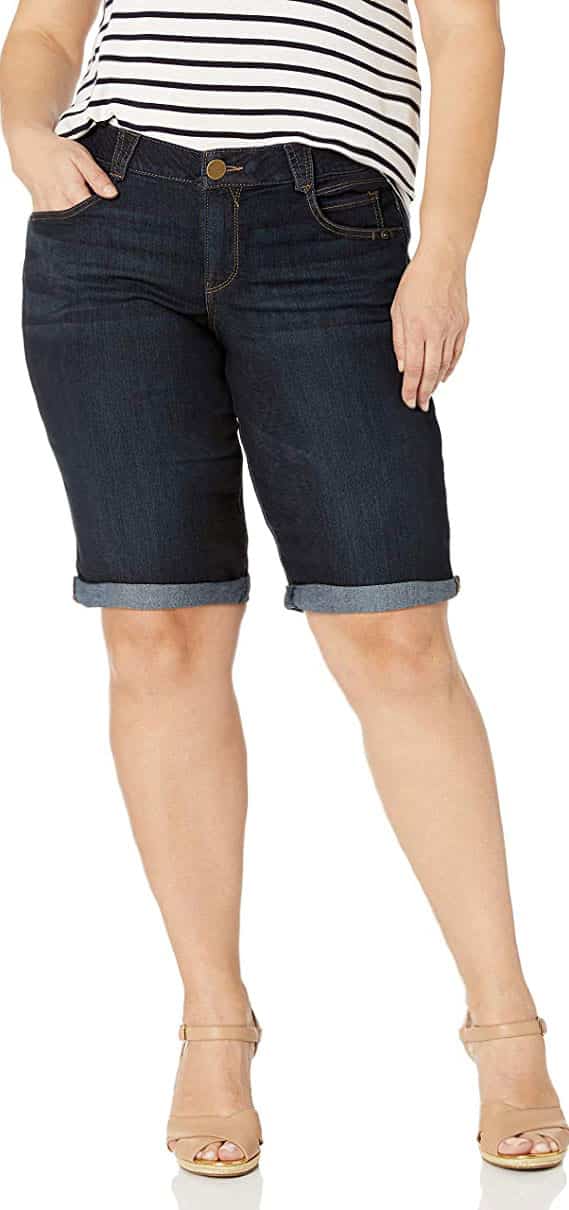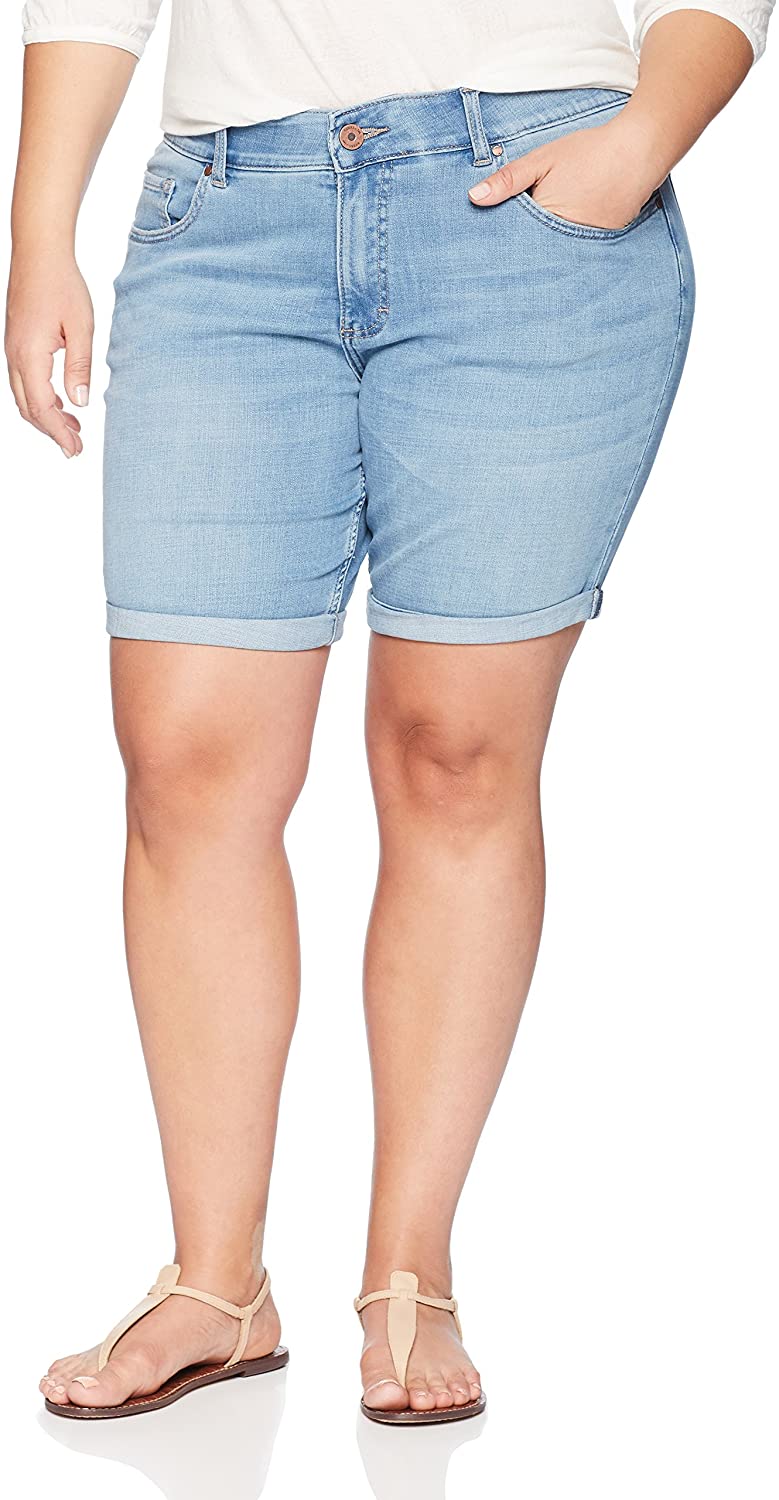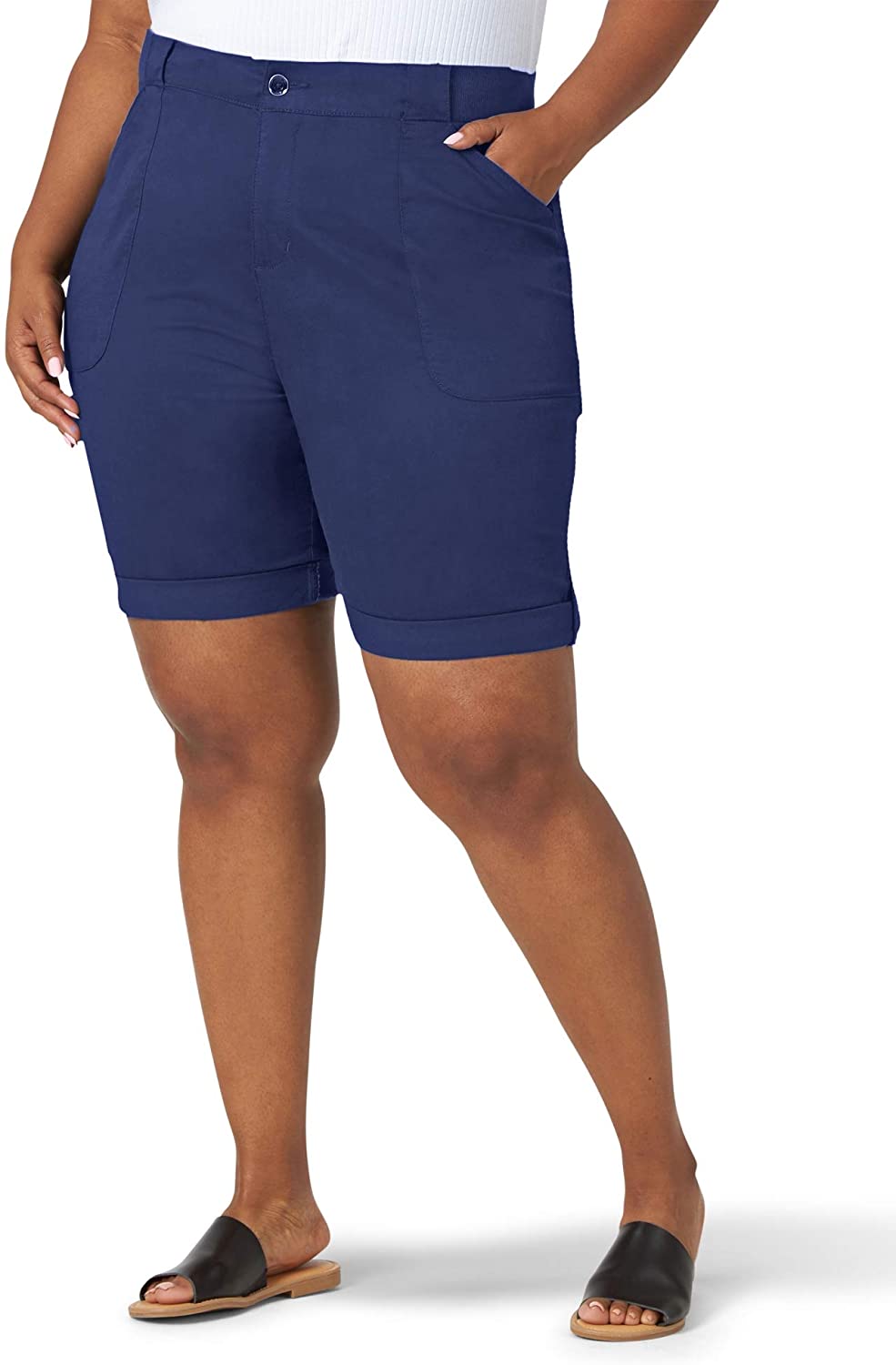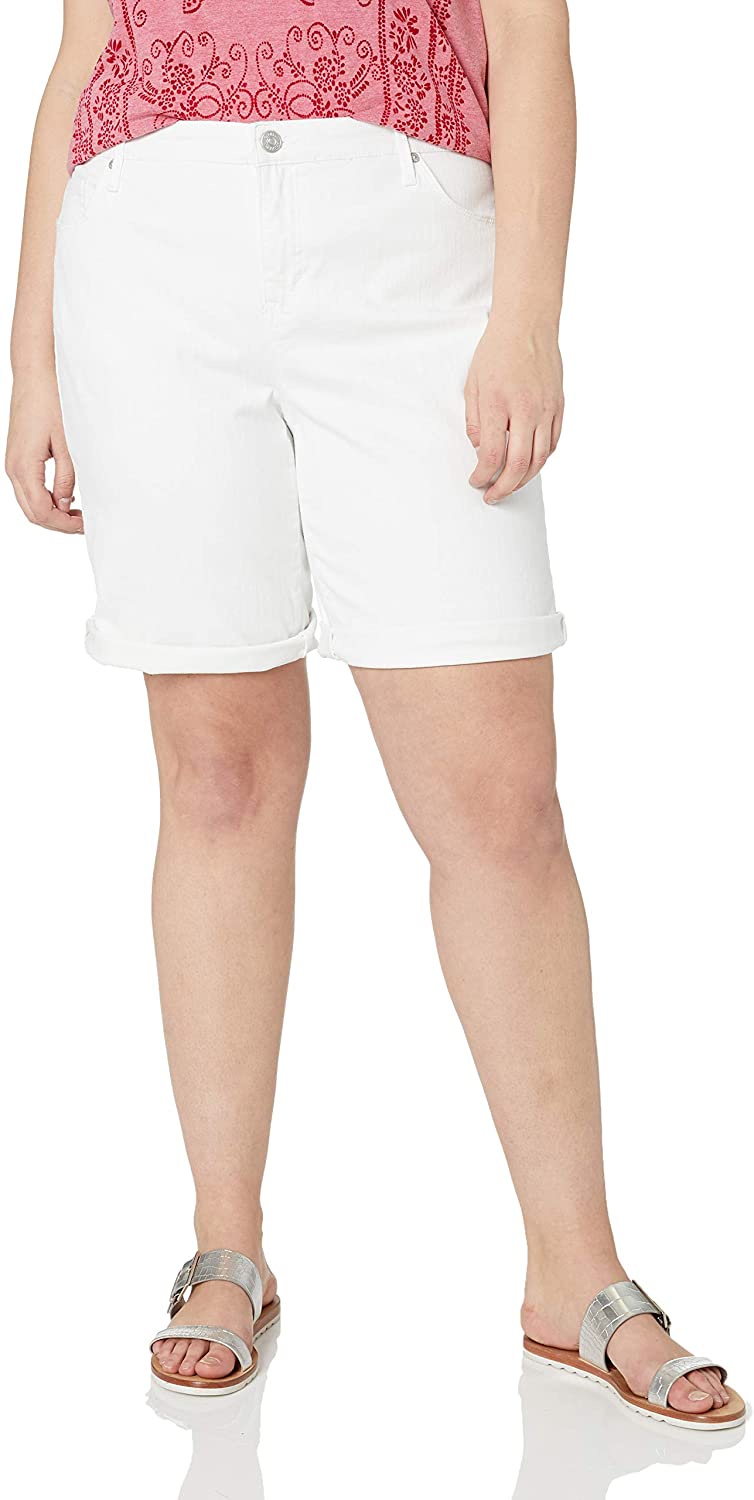 Short Shorts
Short shorts will generally measure between 3" and 5" in length. They are ideal for ladies who love to show off their legs, though are not the best choice for anyone with thick thighs since they tend to make them look even larger. Short shorts look great with virtually any top. Pair them with a simple t-shirt, a cropped top to show off a small midriff, or throw on a light flowy tank to show off great shoulders, but also hide a larger tummy area.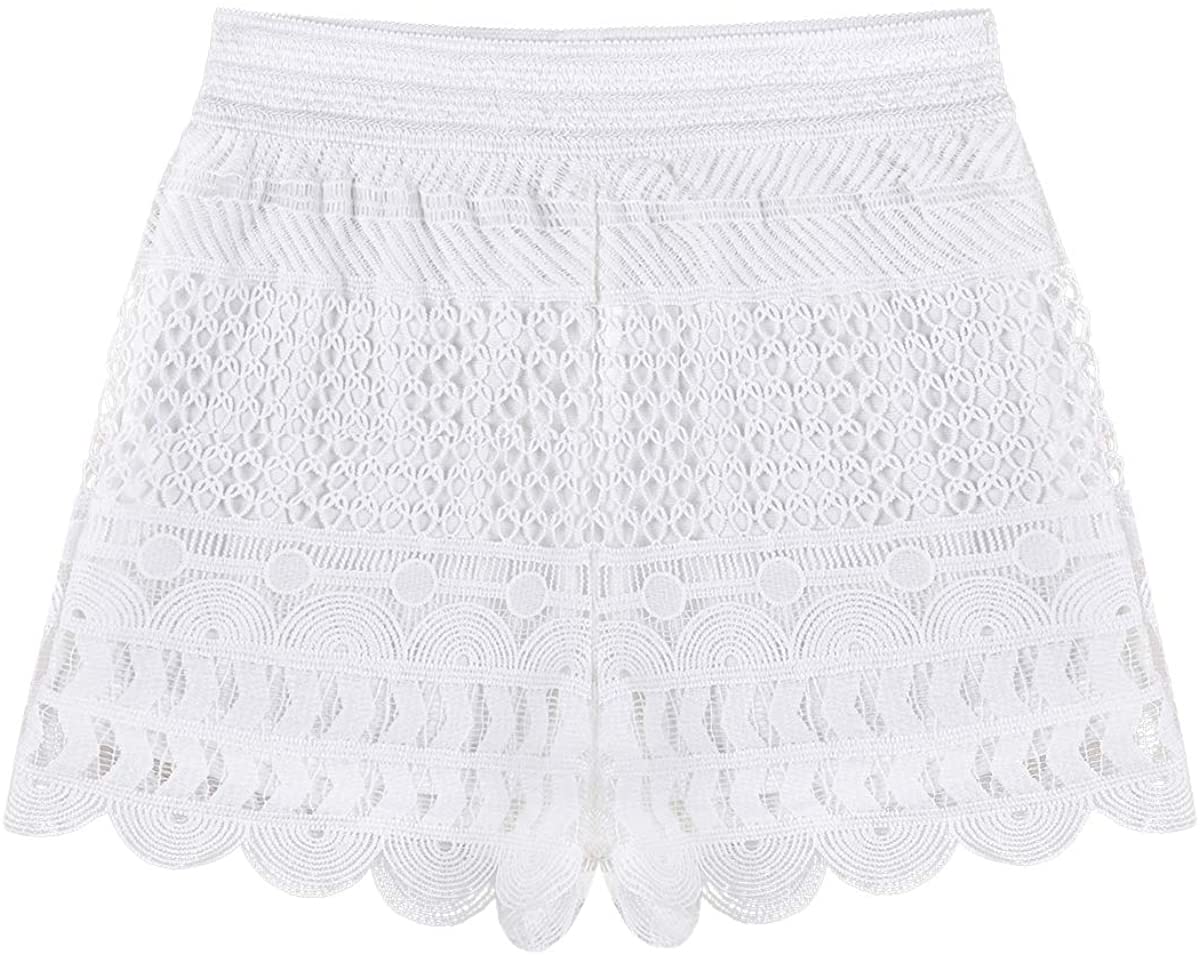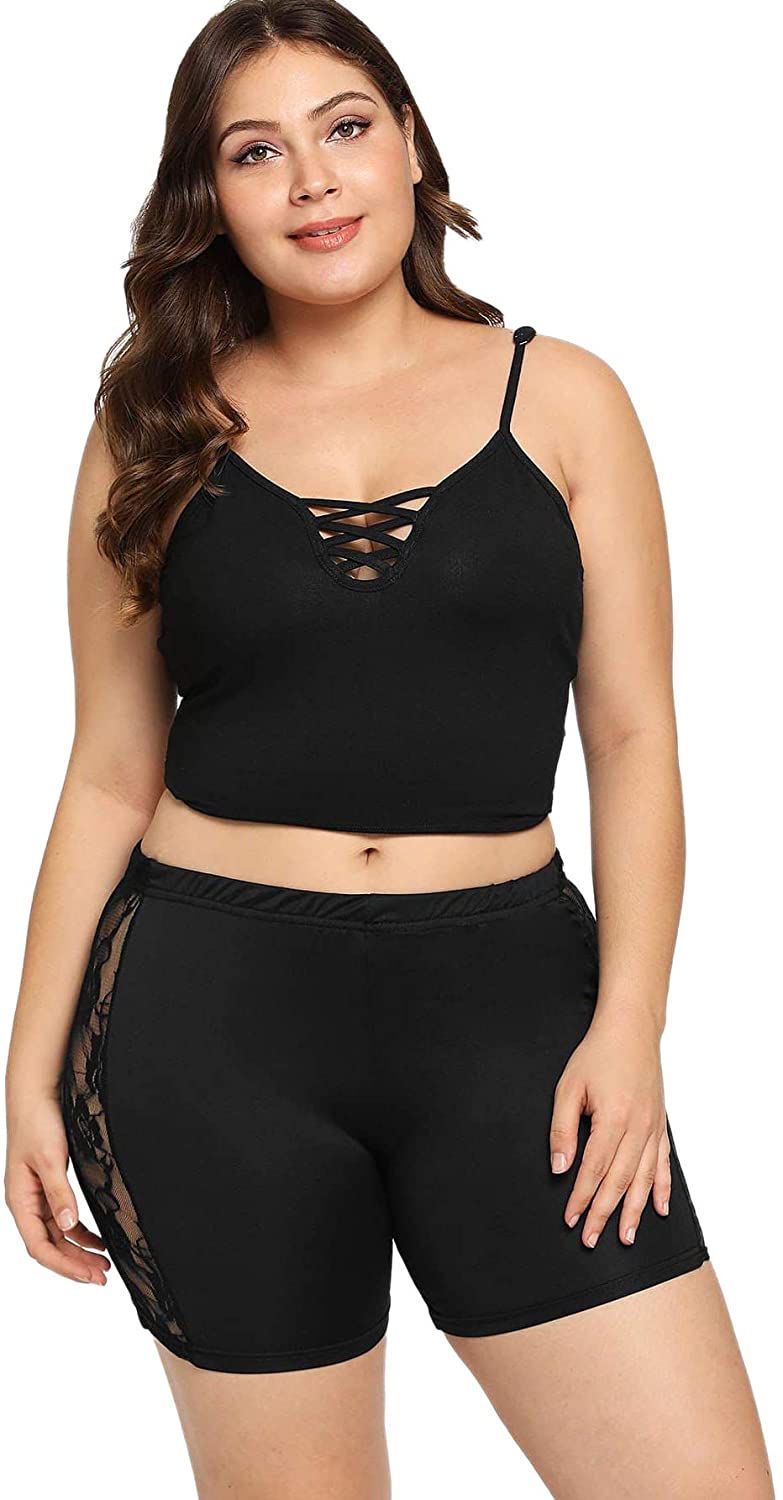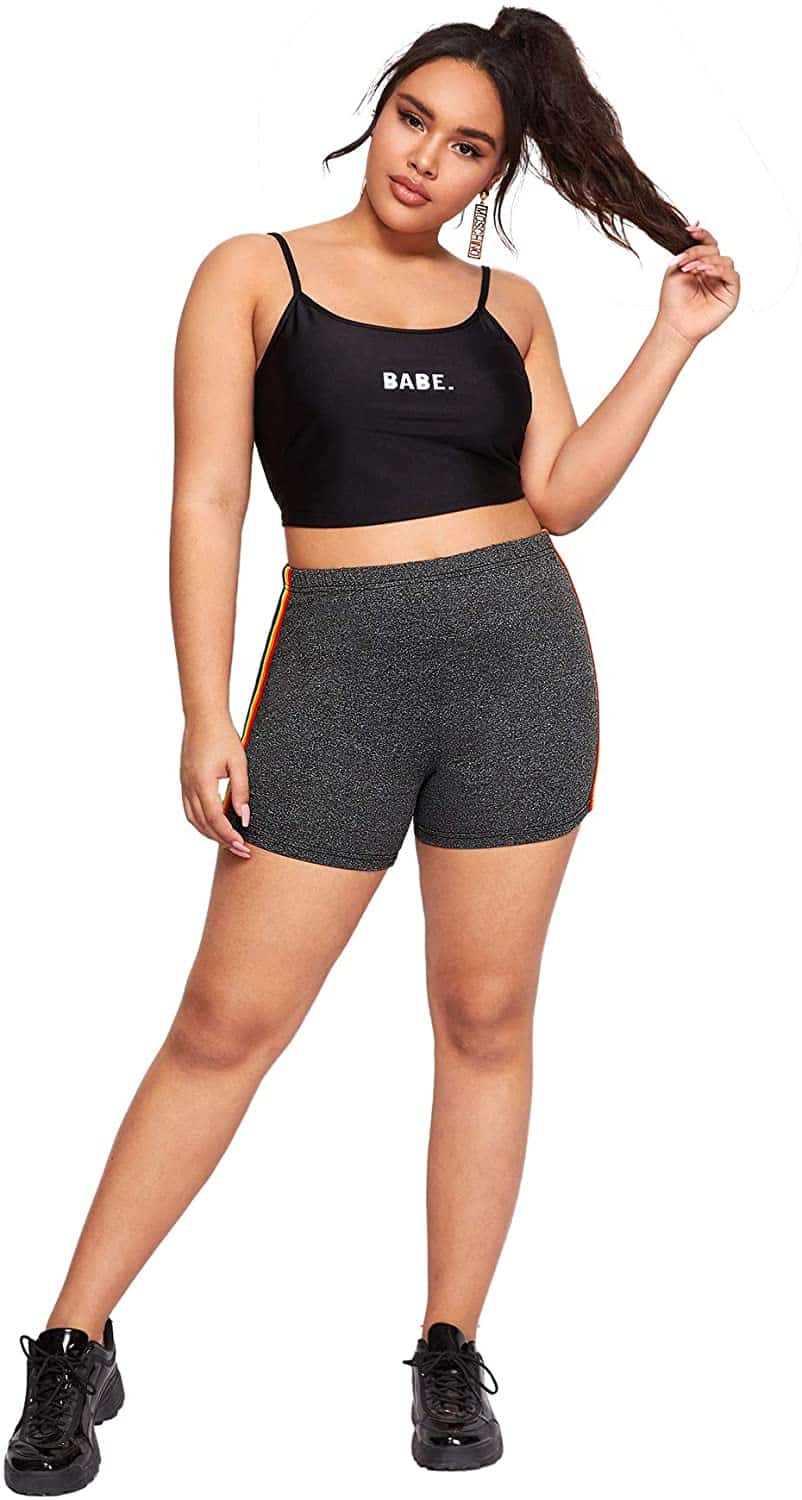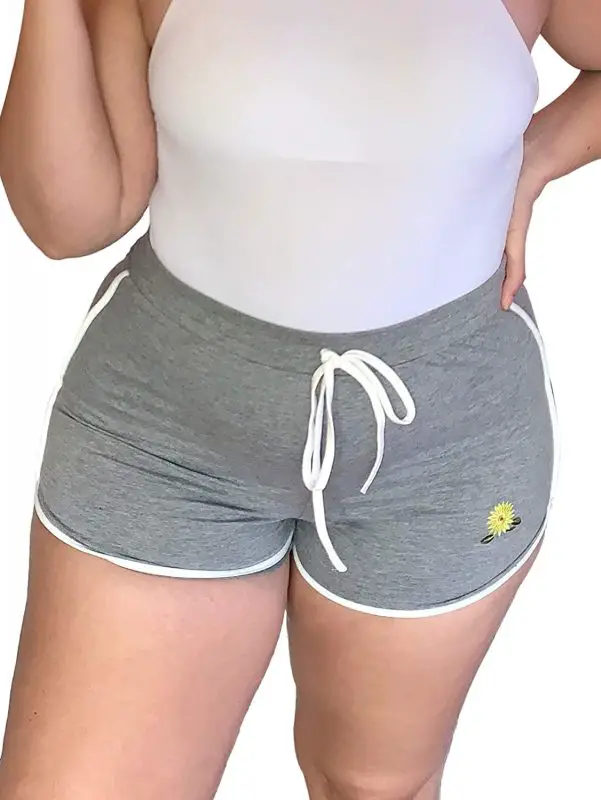 Sometimes mistaken as micro shorts, there are several differences between the two. Micro shorts will be even shorter in length, with very little to no leg length. Micro shorts will also cut high in the back, showing off the curves of the butt.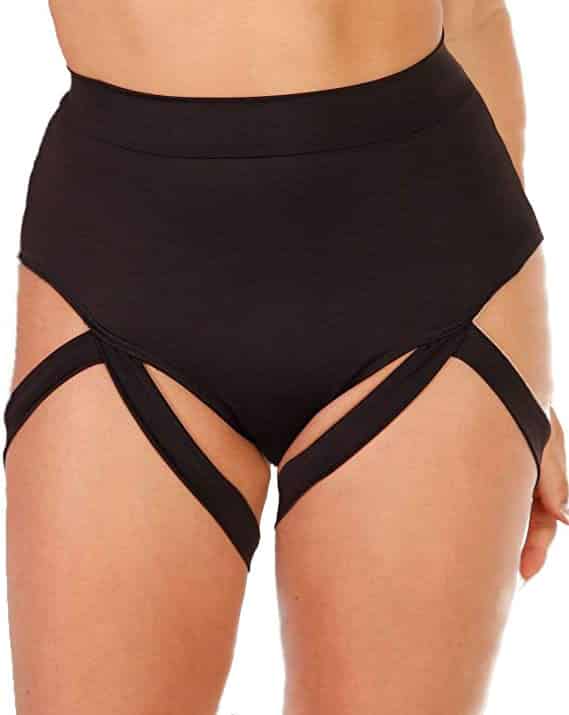 Paper Bag Shorts
Paper bag shorts are a cute style that look great on a curvy figure. Although they might look like they add extra bulk, they actually highlight a smaller waist, making them perfect for an hourglass body shape. The basic style is high-waisted with excess fabric that gathers at the waist (like a closed paper bag). Most styles come with a tie or belt at the waist for a neat tucked-in look.