Picking the perfect plus size club dresses doesn't have to be stressful. Using our tricks and tips, your closet will be bursting with plenty of perfect dresses in no time.
Classic Black Club Dresses
Consider a classic black dress with a fashion forward twist. We all know the little black dress is timeless, chic and slimming, but it doesn't have to be boring.
Try picking one with mesh inserts or cutouts for a flirty vibe. Mesh inserts allow you to show off a little more skin whilst still feeling covered and secure. Meanwhile, the more daring of us can work the full cut out.
Make sure the cutouts or mesh inserts are placed to show off your body's best assets. Many of these dresses are made from stretch jersey, which can be forgiving. However, they also cling, so don't forget shapewear if necessary, to get that streamlined silhouette.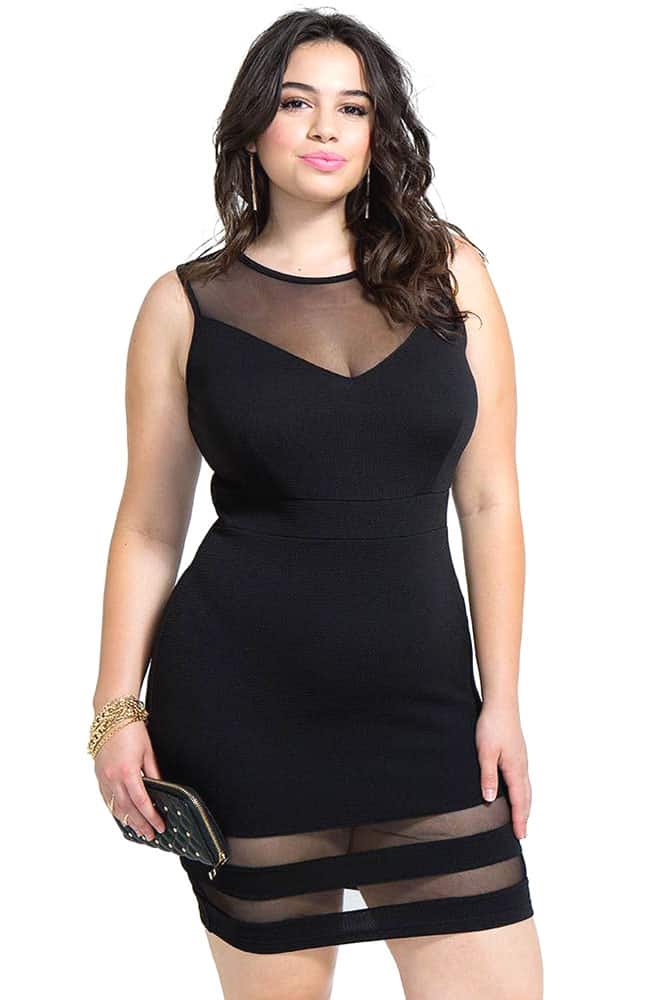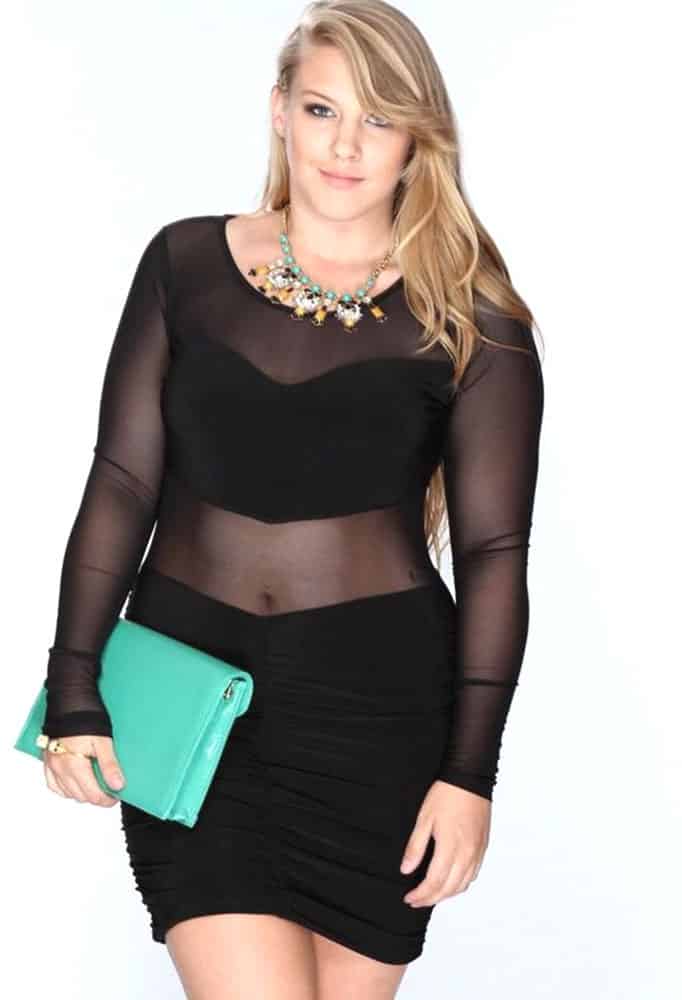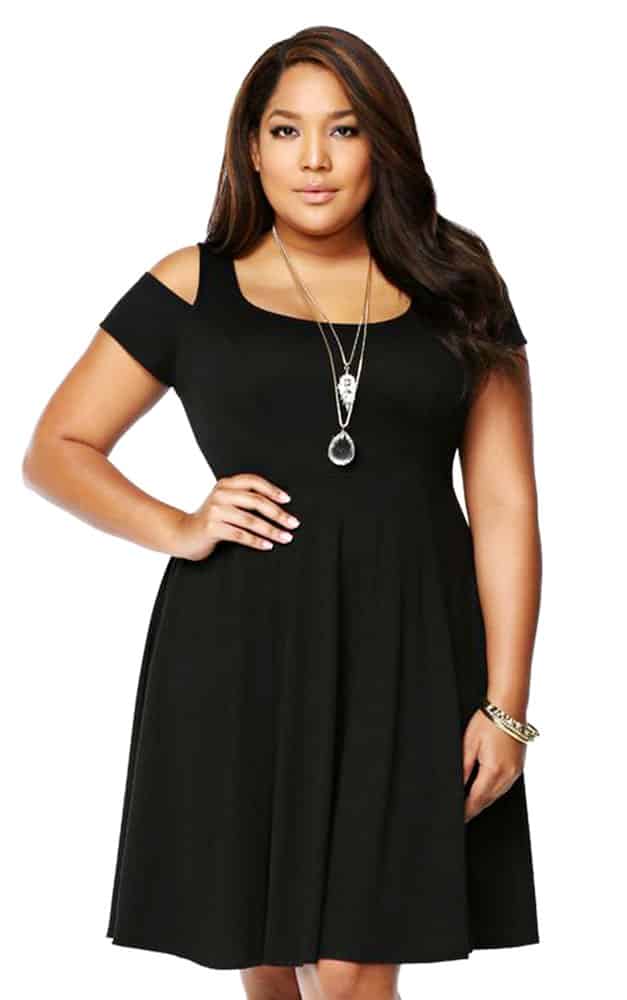 Color Blocking
Color blocking is your friend. You can work it with vibrant colors, pastel shades or even dark and nudes. A versatile trend that thankfully shows no sign of disappearing. Color blocking allows you to draw the eye to the areas you love, and away from the areas you don't.
To get maximum mileage from this trend, use dark colors and small prints to divert the eye, and bold colors and pales to draw the eye. Don't forget that all important belt at the waist to give yourself that coveted hourglass shape.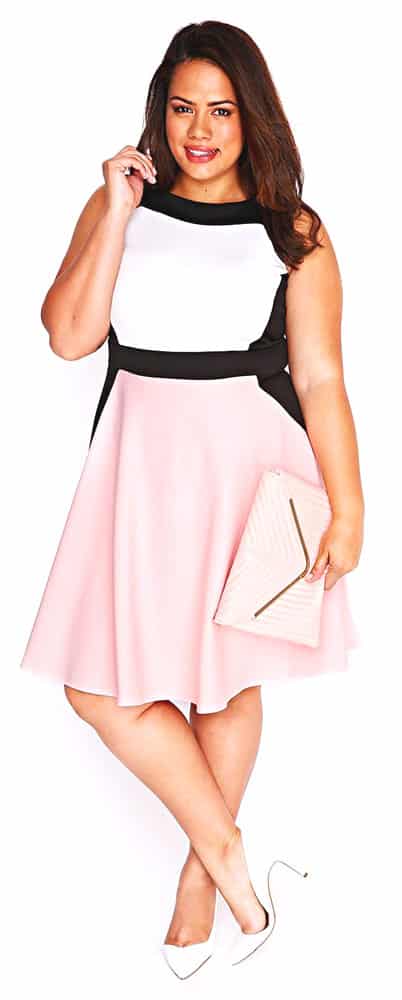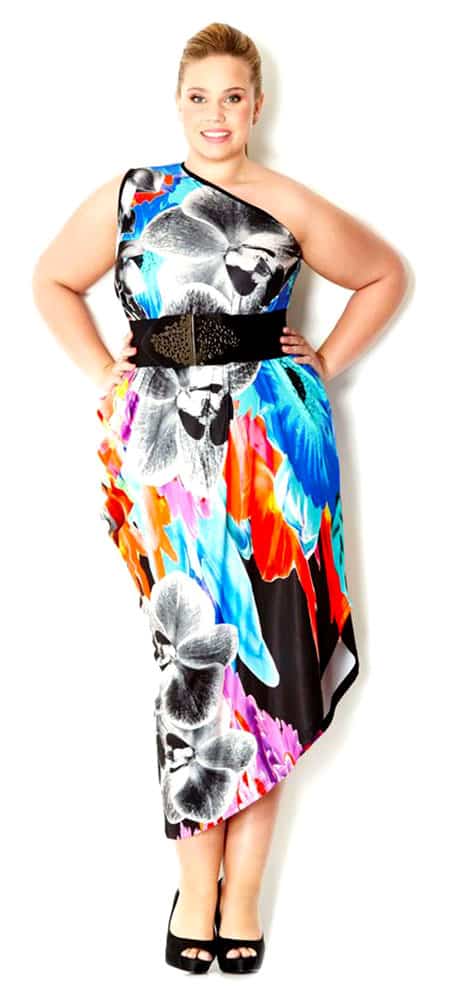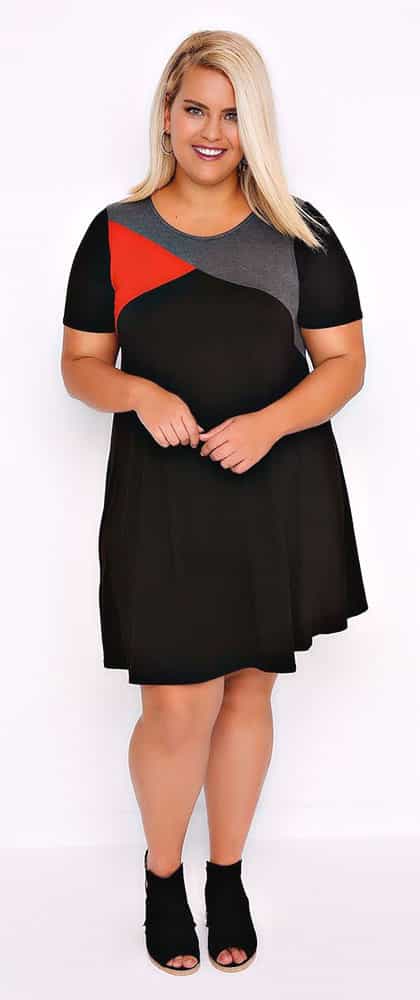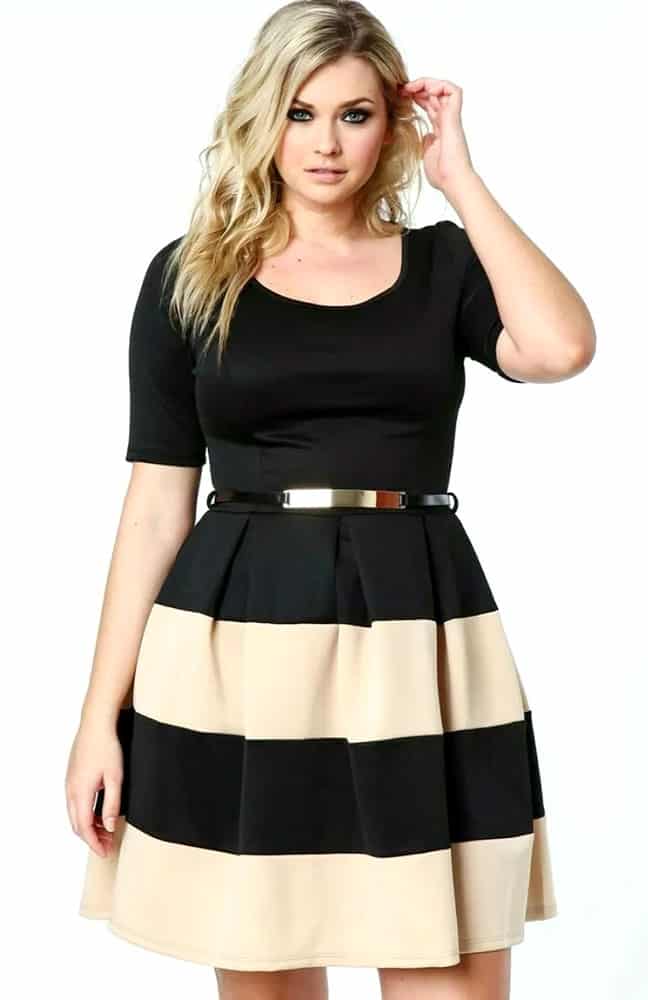 Asymmetry
Like the color block trend, you can use asymmetry in your dress to trick the eye. Best used with dresses of one solid color. Use an asymmetric sleeve to draw the eye up the body, and draw attention away from large hips.
In contrast, choose a dress with a side split or asymmetric, high-low hem to draw the eye down the body and away from the arms and shoulders. Use this trend to accentuate your best areas and disguise your flaws.
Clever draping and roushing can also help in this case. It can provide some structure and texture in body cons and fluidity and elegance in longer length dresses.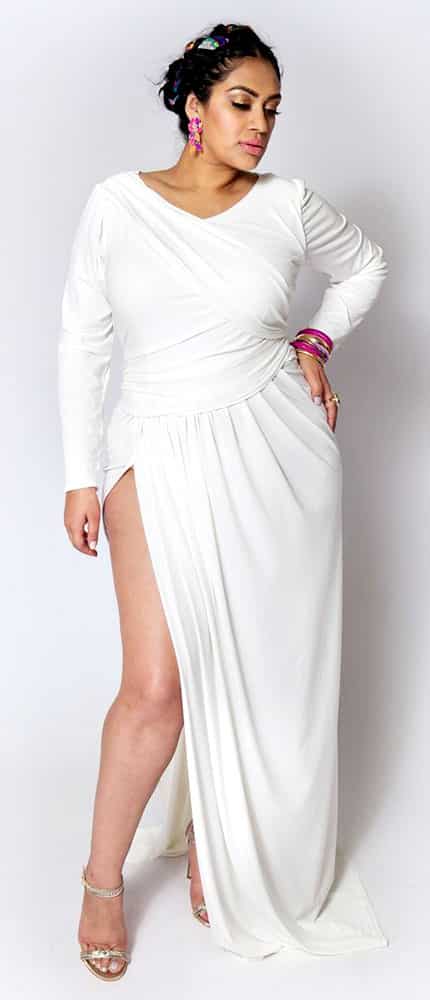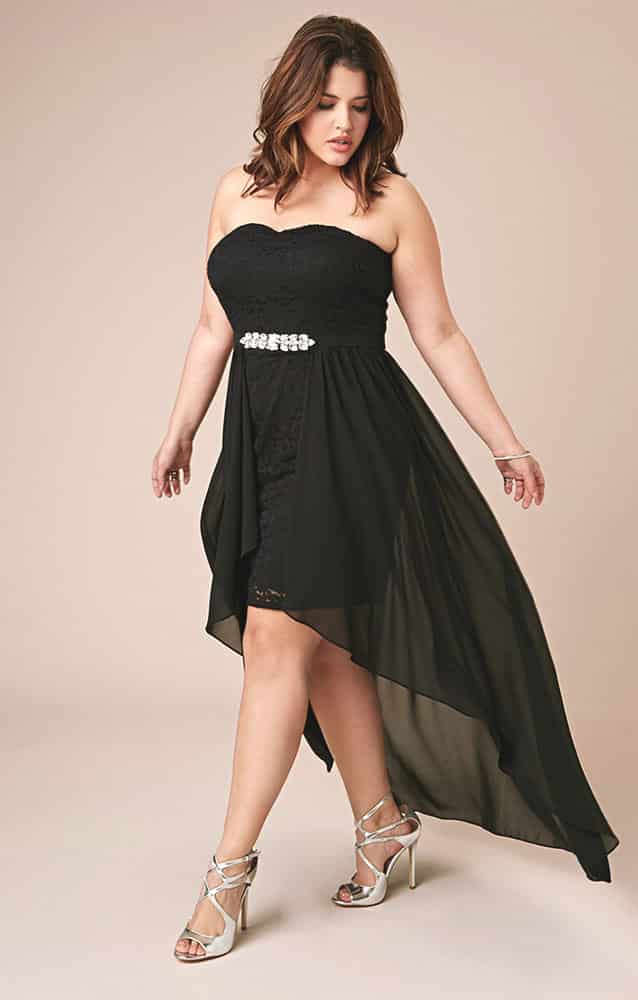 Plus Size Club Dresses with Sleeves
Just because you're heading to a club doesn't mean you should discount sleeves altogether. Don't be afraid to try plus size club dresses with short detailed sleeves.
Sleeve details such as contrasting fabric, petal shapes and cut out shoulders can be a great way to provide proportion whilst adding style.
Sleeves are great for those who wish to hide their arms. Petal shaped sleeves are the best at distorting proportion and making your arms look thinner.
Cold shoulder straps are another way to play with proportion. It draws attention to your collar bones and shoulders, and away from the biceps. Contrasting fabric sleeves work in the same way that color blocking does.
Try lace sleeves in black to draw the attention to the rest of the body.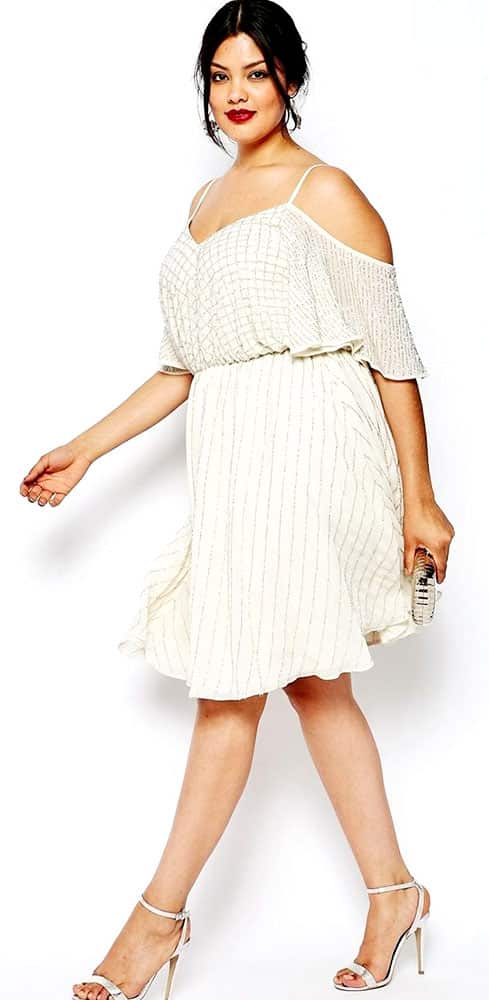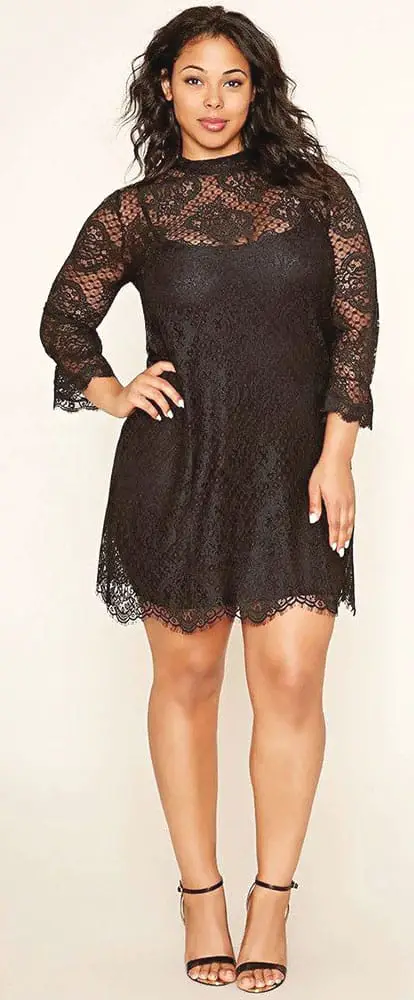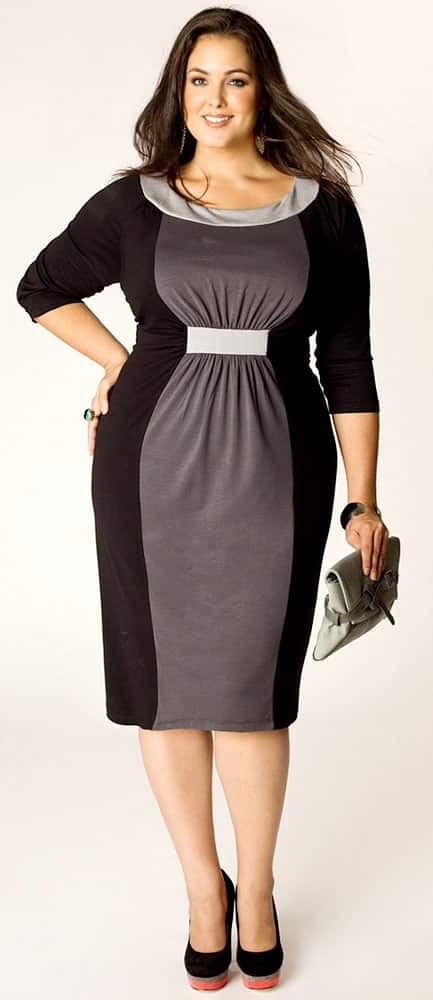 Don't forget, the key to sexiness is feeling confident. You could wear the most expensive dress ever made, but if you don't feel great in it, your confidence will be lacking and it will show.
Choose a dress that gives you confidence regardless of trends and what everyone else is wearing, and you'll feel sexier no time.