When it comes to getting into your comfy clothes, there's only two options – the leggings vs sweatpants debate (sometimes referred to as joggers vs leggings).
Some women swear by leggings, others sweatpants. But there is still some mystery behind both of these items.
When are leggings better than sweatpants?
How do I style each of them?
Can they still look stylish, or have they had their time in the limelight?
And finally, how can a curvy girl make these work?
Today we're exploring all of these fashion worries. From now on, you'll know exactly what to pull out of your drawers for casual Friday.
What's The Difference?
Let's start with the basics.
Leggings are essentially thick footless pantyhose. They fit close to the legs and are extremely stretchy. Leggings rose to fame in the 80's era, but have recently become a staple in the fashionista's closet again. Because of this, you'll find them in every color and pattern imaginable.
Sweatpants on the other hand, have a loose fit. Made from thicker fabric like molleton or jersey, they sit on the hips more like pants. They have some stretch, particularly at the waist and ankles if they are cuffed. Similar to leggings, they also emerged during the wacky 80's and have resurged in recent years. Unlike leggings however, you'll find them mostly in neutral colors and more of a sports lux style.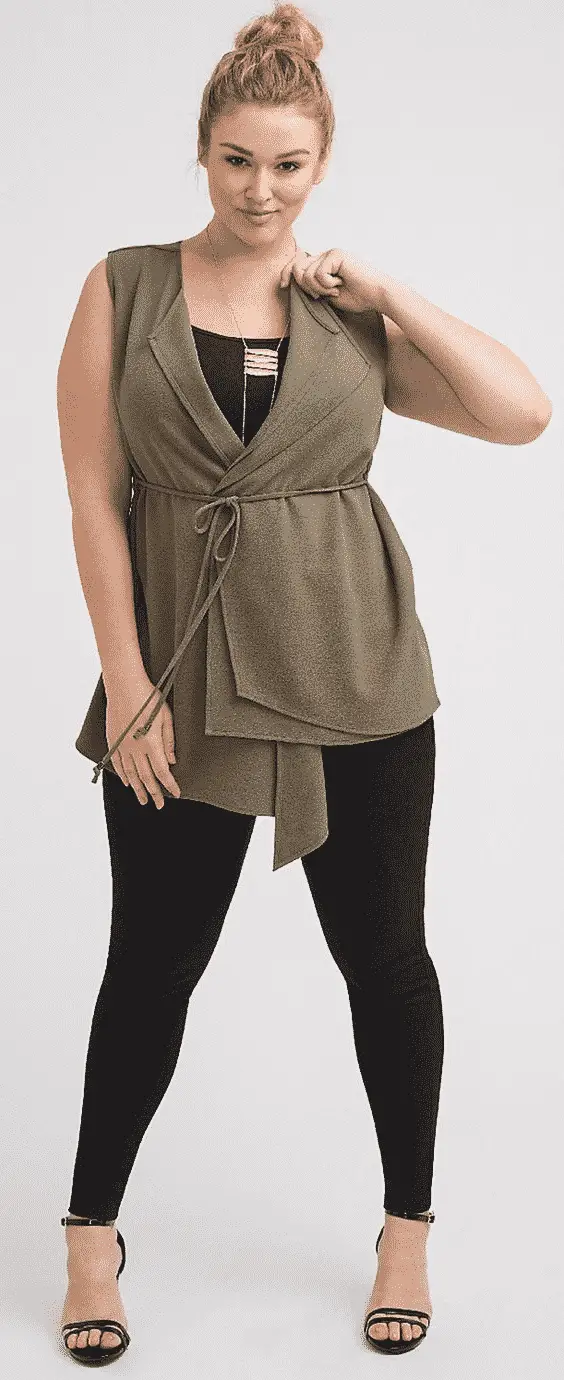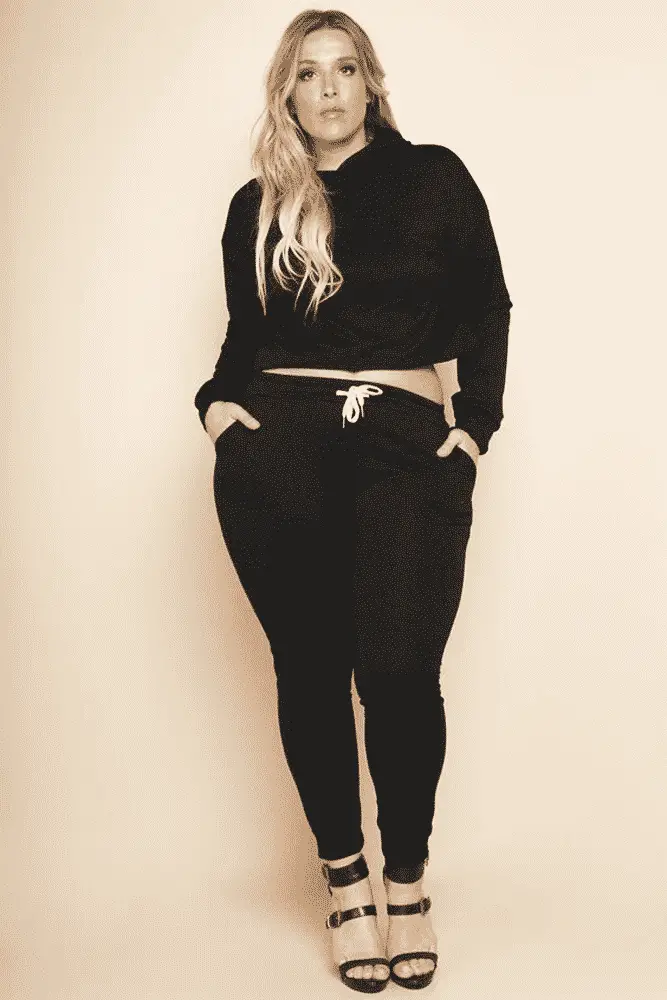 When To Wear Leggings
For many of us, we can't imagine wearing anything else to the gym. The power stretch and enduring nature of leggings makes them perfect for working out.
But how can you make them work as part of your day wear?
Like we've said before, leggings are essentially glorified footless pantyhose. Because of this, be sure not to make the faux pas of leaving your derrière exposed! After all, you wouldn't leave the house in pantyhose without a skirt no matter what your dress size says!
You can wear leggings with anything you might wear pantyhose with.
Ideal for dressed down work days, running errands or even meeting the girls for brunch.
Keep your patterned and bright colors for the gym and yoga. Meanwhile, opaque black, navy or dark brown can look great for every day wear.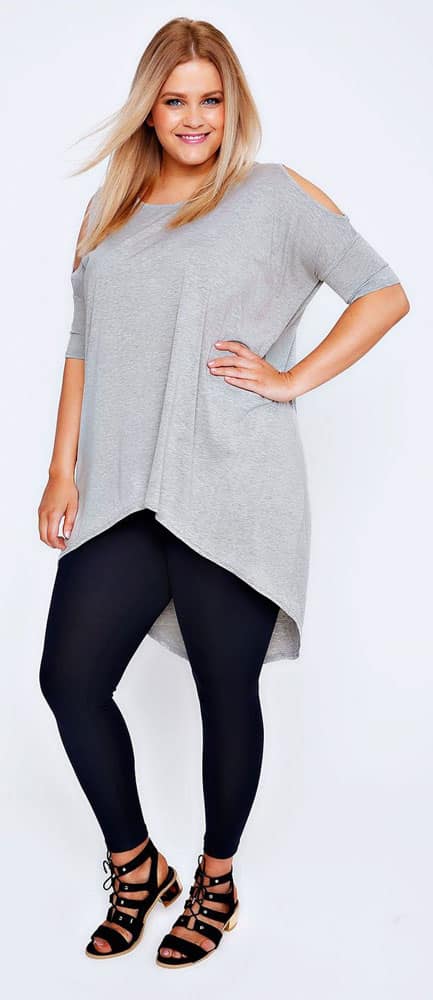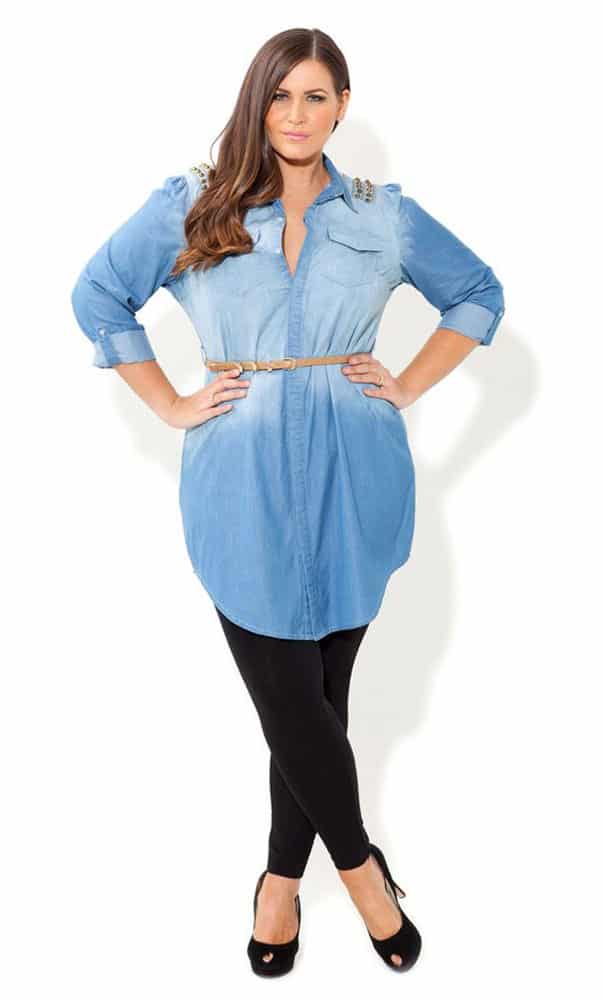 When To Wear Sweatpants
Sweatpants are much harder to pull off outside the gym.
For this, you'll need to channel your inner Bella Hadid or Kendal Jenner.
More and more, designers are rolling out athleisure style sweatpants with high end designer labels. These are what the It girls of the moment are wearing. Choose styles that are sporty yet stylish, and they are best kept for outside office hours.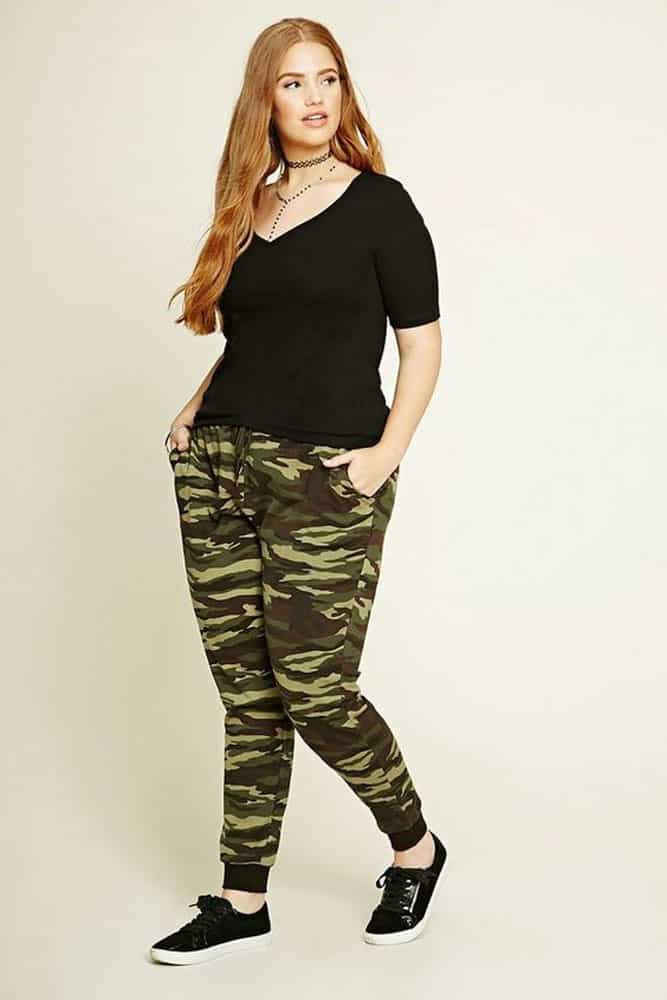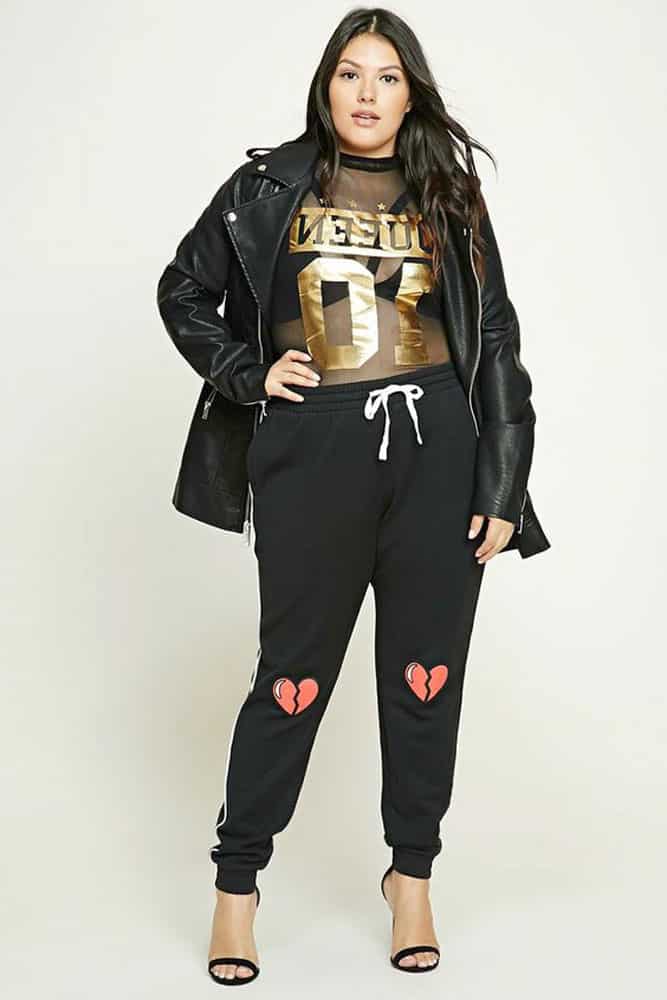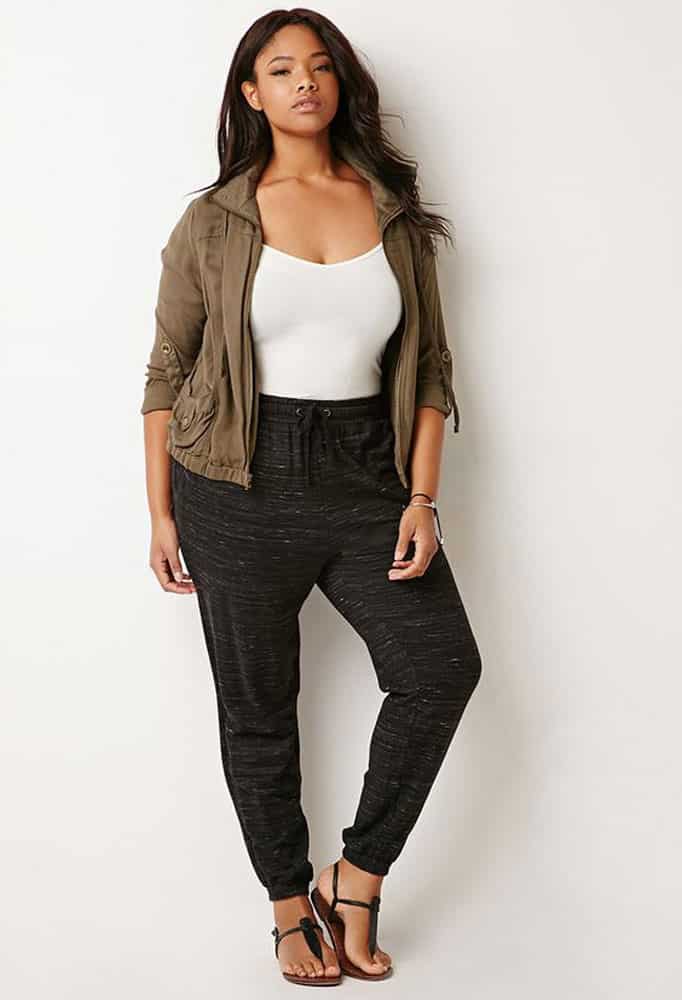 How To Style Leggings For Daywear

Pull your block color leggings together with knee high boots for a chic Fall look. Finish the outfit with an oversized, chunky knit tunic and a satchel bag.
You can also slip a pair of leggings on with simple ballet flats. This combination will elongate your legs while keeping your stems warm. Finish off with a boho, floaty dress or tea dress and you're good to go!
Buying the correct size of leggings is very important as a plus size beauty.
Too large and you'll be sporting the dreaded wrinkly knees. Too small and you'll be pulling them up all day long.
If it's not too cold and you want to lengthen your legs, opt for cropped versions that finish at the thickest part of your calf.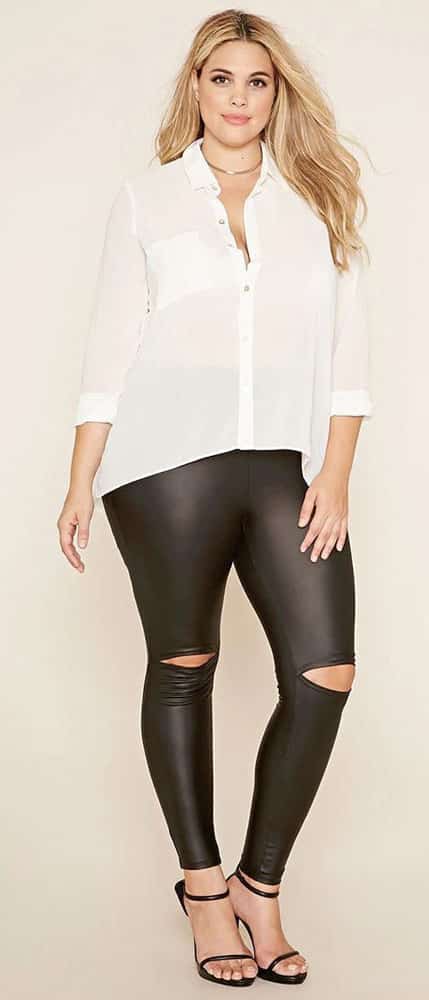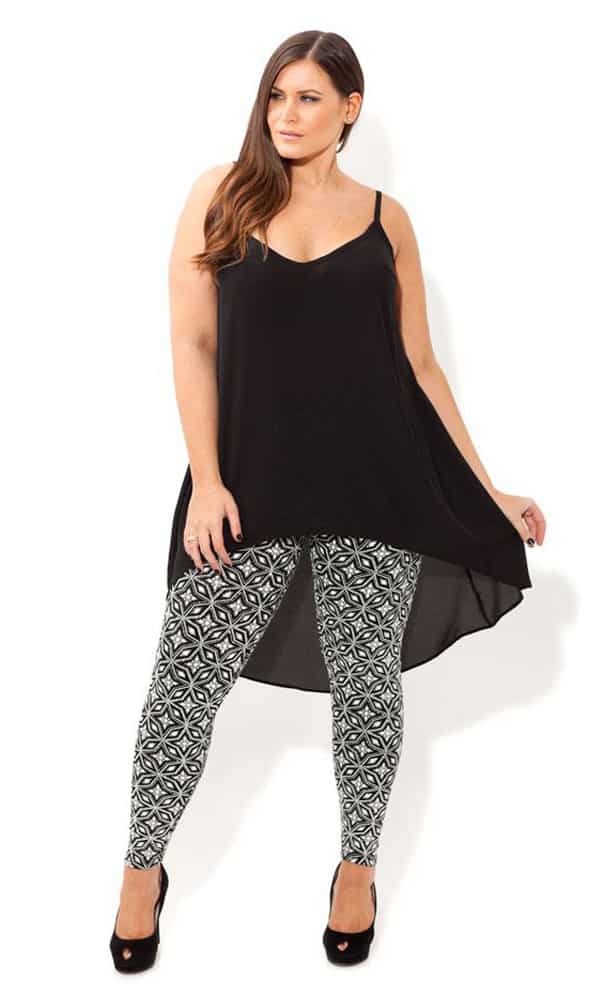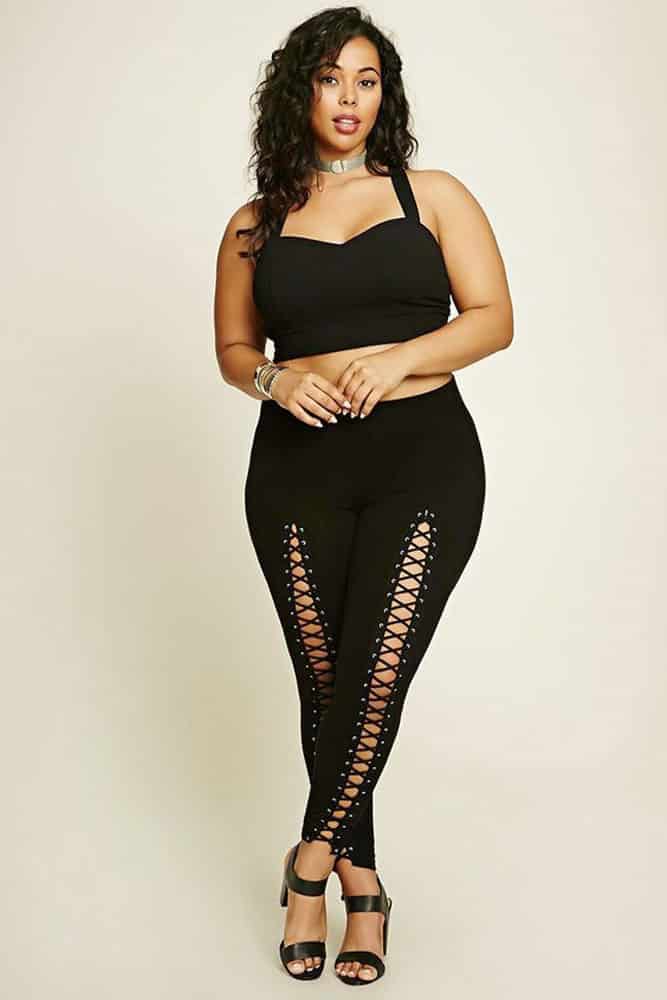 How To Style Sweatpants For Daywear
Making sweatpants work for daytime is all about the styling.
Too many sports influences and you'll look like you've come from the gym. Too many fashion pieces and you'll look sloppy. You need the perfect balance.
Combine your sweatpants with heeled sandals and a tank top. Finish off the look with a fitted sweater and stylish fashion cap for a look even Bella would envy.
While sweatpants should sit low on the hip, love handles can be a problem. If you're conscious of your love handles, simply choose styles with thick waistbands. Some styles will also come with extended waistbands that can be folded up towards the belly button.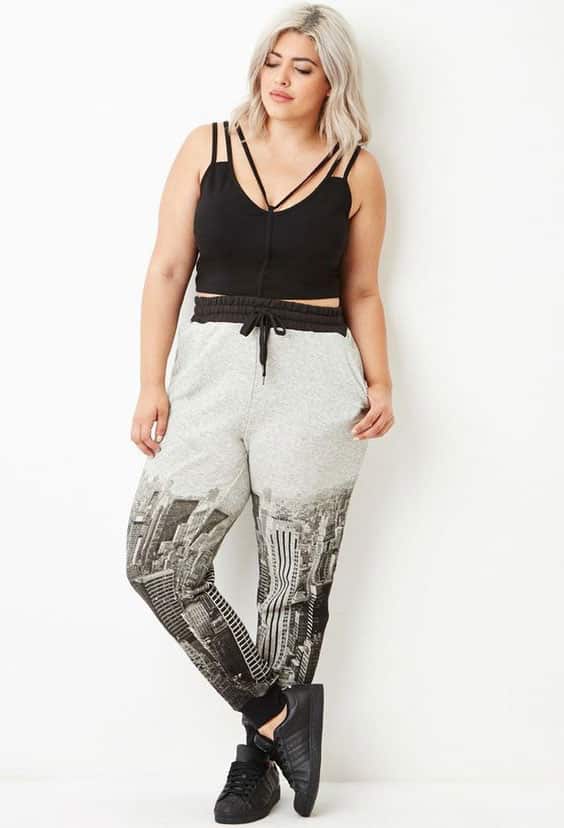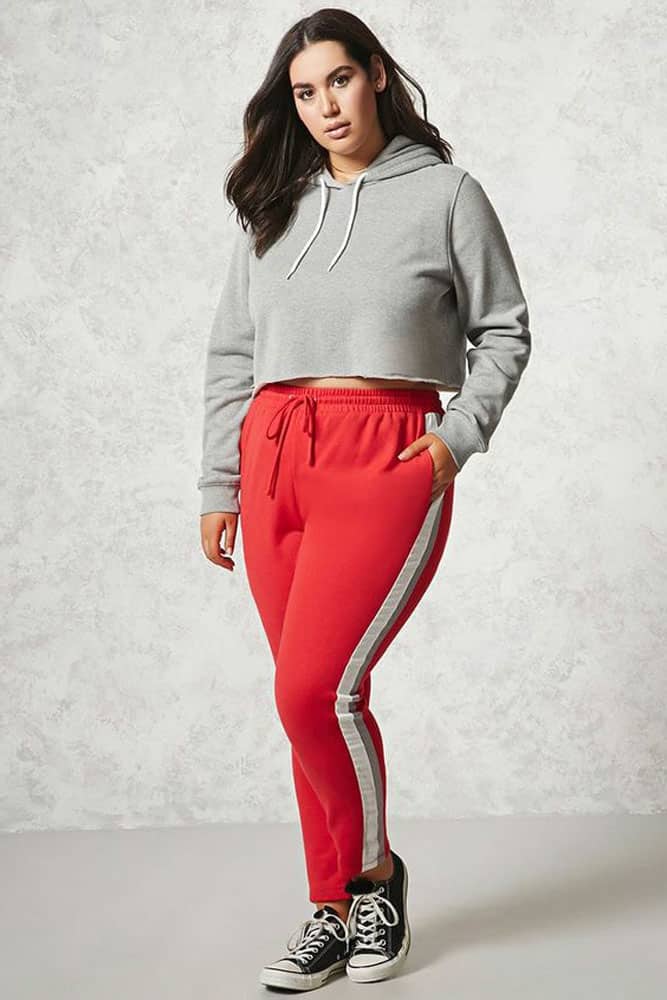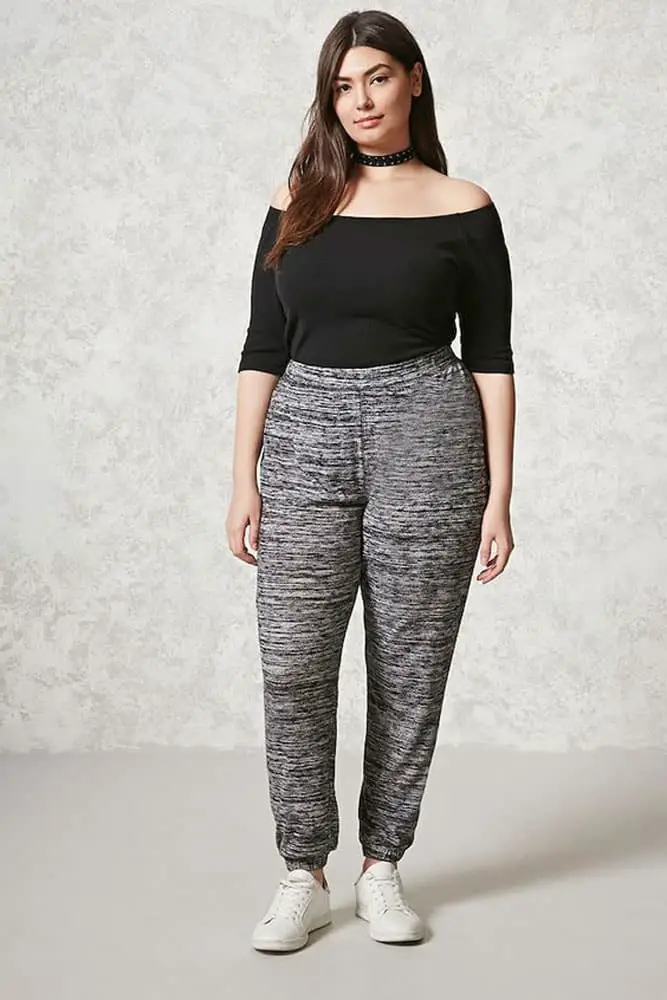 FAQ
What are sweatpants?
Sweatpants are the comfiest bottoms you'll ever wear. They're those super chill and loose-fitting pants made from soft, cozy fabric, usually with an elastic waistband. Perfect for lazy days, lounging at home, or even a casual street-style look when you want to be trendy yet laid-back. Slip into them, and you're all set to rock the cozy vibes!
What are leggings?
Leggings are like a second skin. They're those stretchy and snug-fitting bottoms that hug your legs, making you feel fab and comfy. Usually worn as activewear or under dresses and tunics for a chic and sporty look. Whether you're hitting the gym or just strolling around town, leggings are your go-to for a stylish and flexible outfit!
What's the difference between sweatpants and joggers?
Sweatpants are generally loose-fitting, made of soft, sweatshirt-like material, and often have an elastic waist and cuffs. They're perfect for lounging and keeping warm during workouts.
On the other hand, joggers are a bit more fitted, with a tapered leg and often made from lighter, breathable fabrics. They're designed for activities like jogging (hence the name!) and offer a stylish, athleisure look suitable for casual outings.
While the terms might be used interchangeably, "sweatpants" is more commonly used in North America, while "joggers" gained popularity in British English and has spread globally.
Regardless of what you call them, both are comfy and cool options for your wardrobe!