One of the most overlooked items in a curvy girl's fashion collection is plus size lingerie. Our drawers are often filled to the brim with a multitude of sizes as our weight fluctuates.
However, there are only a select few sets that we wear frequently. Because of this, it's a good idea to do a lingerie purge every six months.
Our helpful guide will show you which types of plus size lingerie you should have for every occasion.
Everyday Plus Size Lingerie
When searching for everyday lingerie, comfort should be number one on your list.
Whether it's a long day at work or mid-week cocktails with the girls, your bra and panties need to be comfortable.
Secondly, they need to have the correct support.
For maximum support, choose a full cup bra with multiple back hooks and a full and high rise brief. Be sure they are not too tight, to avoid visible lines on your clothes. Wide straps will also provide extra fit and support.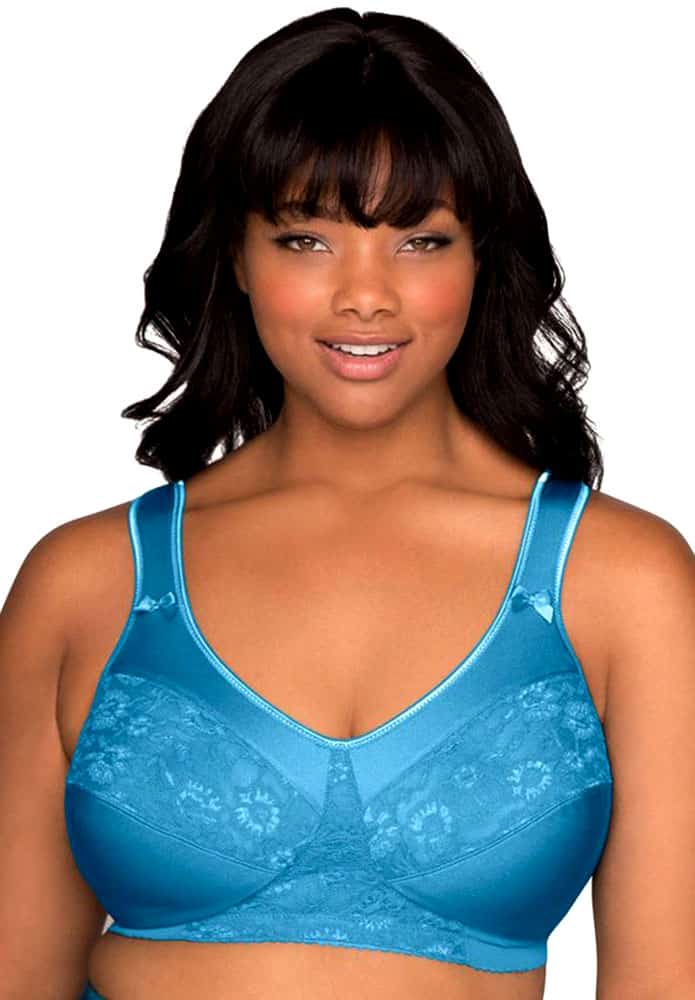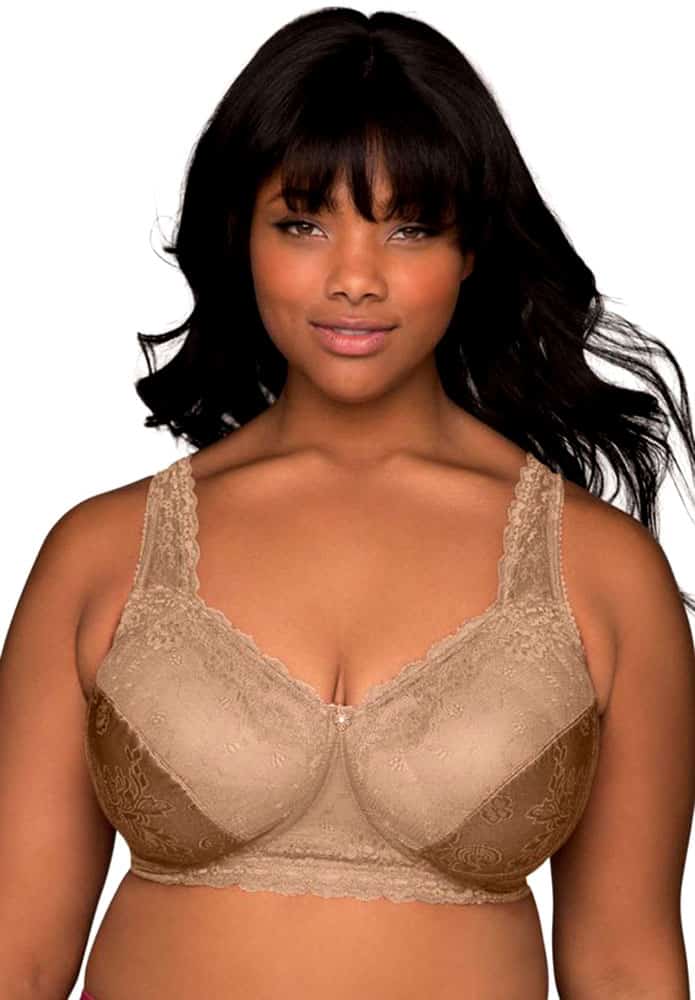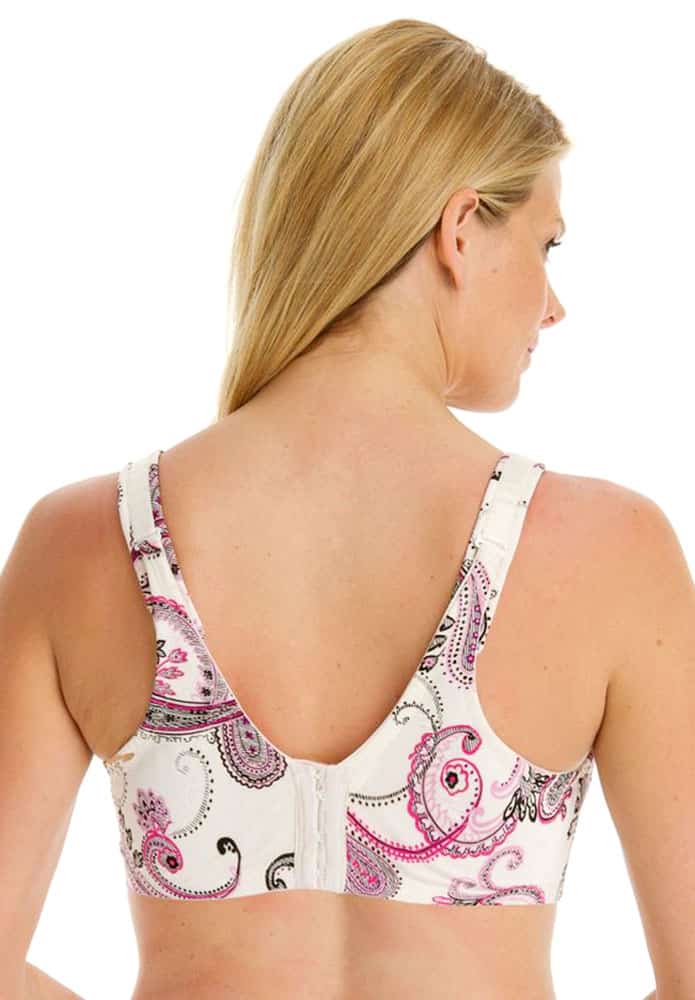 Occasional Wear Lingerie
Every woman needs a collection of occasional wear lingerie to choose from. These sets are reserved for a night out, or simply to beat the Monday Blues.
Besides making you look sexier with your clothes off, stylish occasional wear plus size lingerie can boost your confidence. Even when it's only you who knows what you're wearing!
These sets should have a mix of practicality and attractiveness. This allows them to be comfortable enough to wear all day or night, yet equally sexy.
Long line bras are ideal for this, as they provide support and often come embroidered or in sultry lace. A plunge neckline will make your bust look fantastic. Low rise, lacy French knickers will ensure the coverage you want.
If French knickers aren't your thing, there's always printed bikini briefs or a classic thong. Both are equally great alternatives.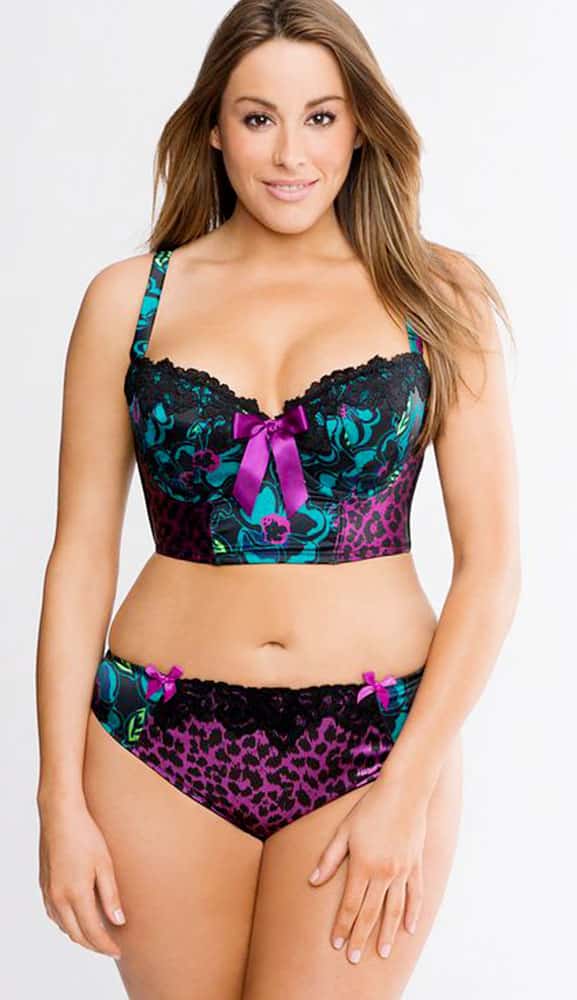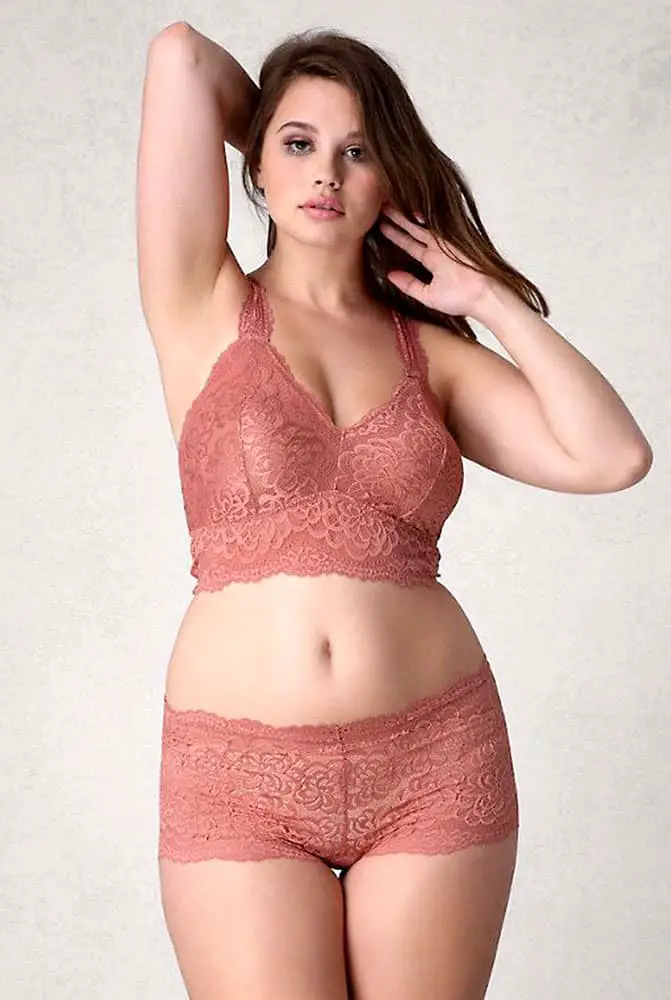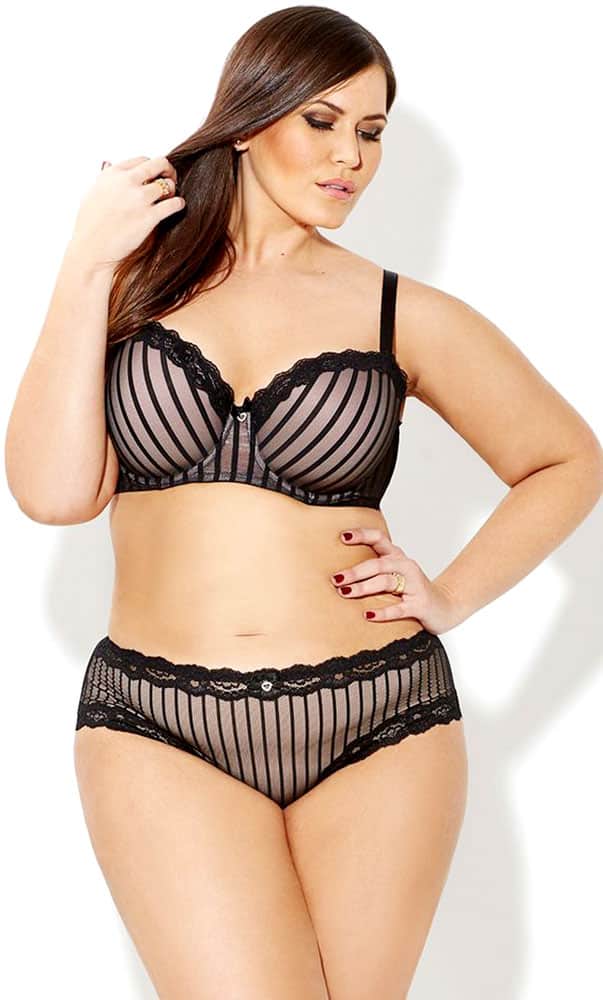 Sexy Lingerie For The Bedroom
Ultra sexy lingerie, specifically for the bedroom, just has to look and feel fabulous.
Never worry about practically in this case. The goal of bedroom lingerie is to accentuate your assets and sky rocket your confidence.
There are styles out there to suit everyone and every body type, from two piece sets to one piece bodies.
To draw attention to a voluptuous derrière, choose a V shaped panty or thong. To cinch in your waist, choose a wide waist garter.
If you prefer a one piece, look for titillating corseted pieces with build in cups for extra support.
Keep in mind those that fit from the front are much easier to put on and remove!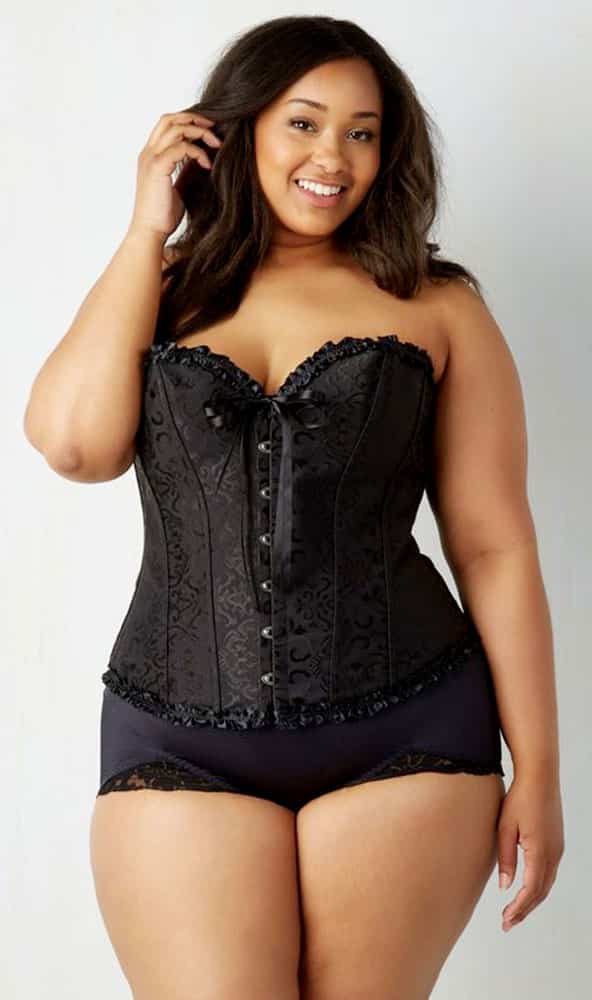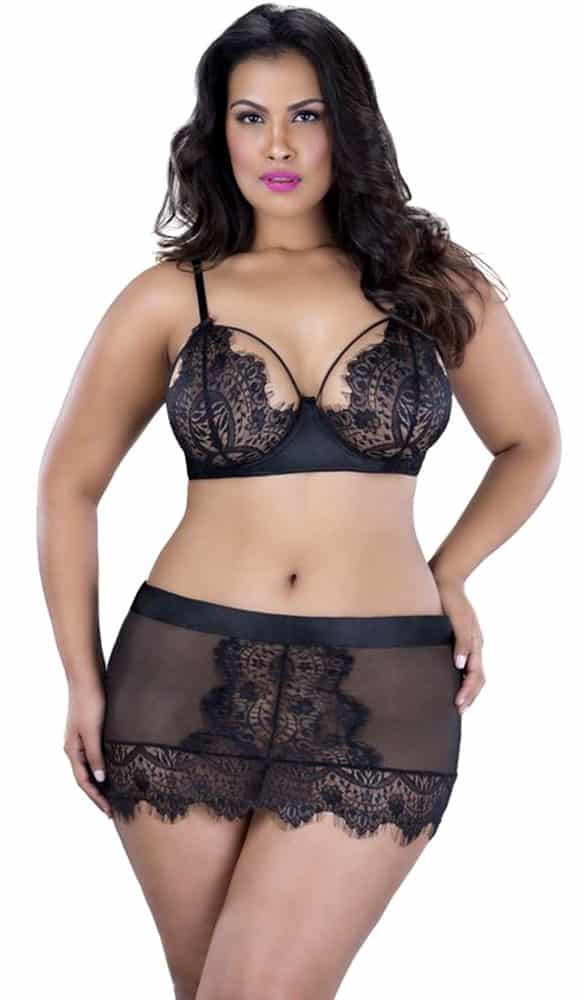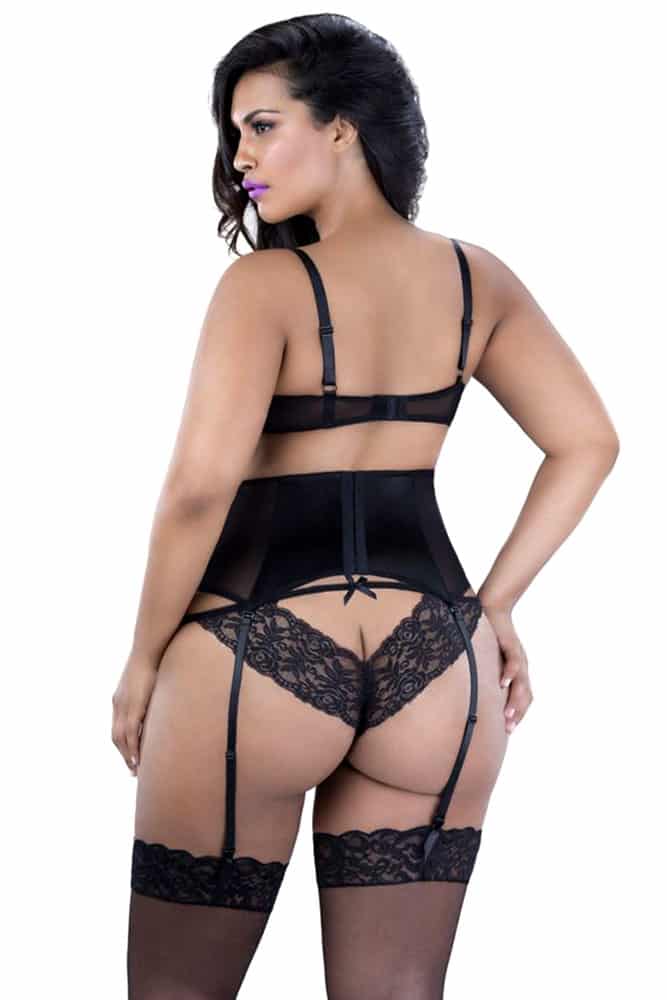 Plus Size Shapewear
Shapewear is a magic tool for curvy girls.
Perhaps not what comes to mind when talking about plus size lingerie, shapewear is an important undergarment nonetheless.
Not only does it refine the silhouette, it also helps to smooth over any problem areas and visible panty lines.
With a multitude of designs to choose from, there are styles to suit large waists, big busts and big butts.
The all-in-one, complete body suits with leg shorts, are ideal for fitting into skinny jeans and preventing thigh chafing under skirts.
However, if you don't fancy going full throttle with your shapewear, consider just a simple tummy piece or a large pant than finishes just under the bust.