Choosing plus size coats are easy when you know how. Follow our helpful guide to choosing the best one for you this season!
Belted Plus Size Coats
First on our list of top coats to choose from is the mid to long length belted coat.
A belted coat is a great alternate to buttoned or zipped up coat. It provides a looser closure and therefore more room and comfort.
Belted coats come in many different styles. These include timeless trench coats, double breasted and fashion forward oversized lapel coats.
If you're on the shorter side, stick to mid length belted coats. The longer lengths tend to dwarf a short stature. Above the knee or just below the knee is ideal.
For those who are taller, longer lengths work best, as shorter lengths tend to create an imbalance in proportion.
The best part of a belted coat is that it cinches in the waist, creating a great hourglass figure. Choose a vibrant color from this seasons color palette to be on trend. Otherwise pick a more demure color to stand the test of time.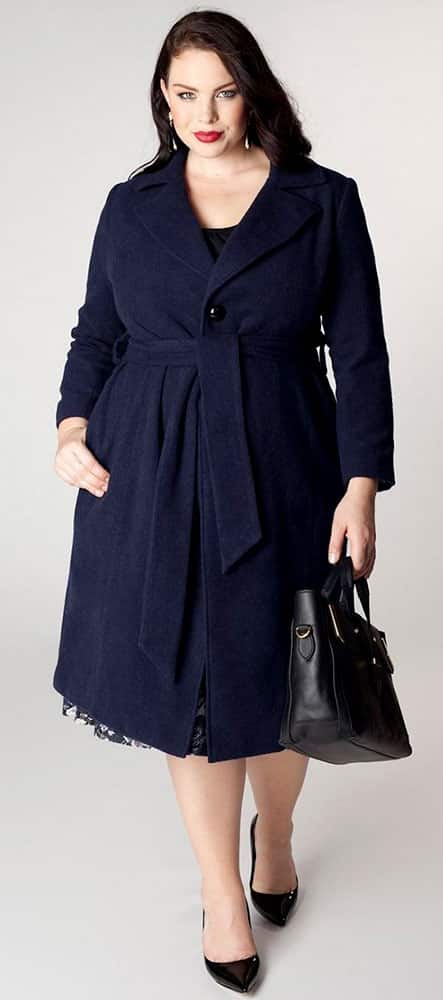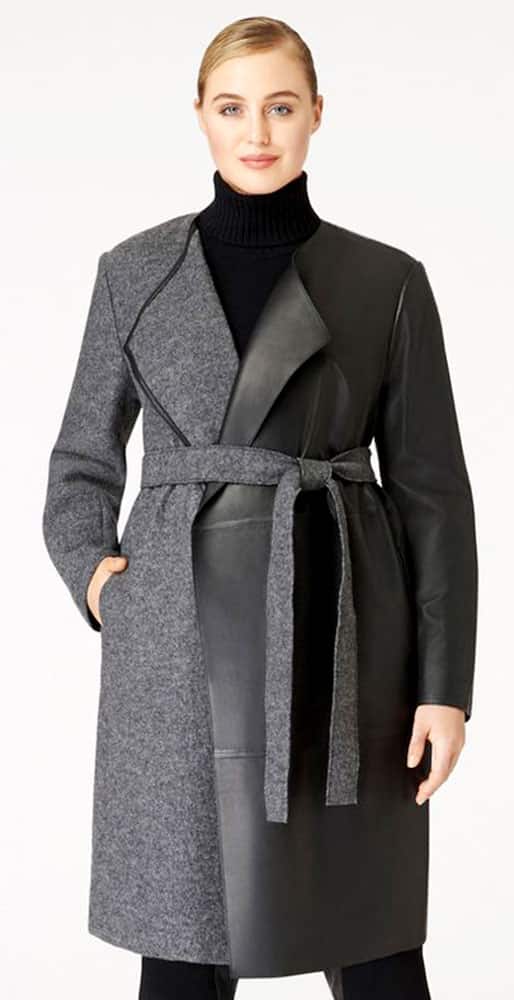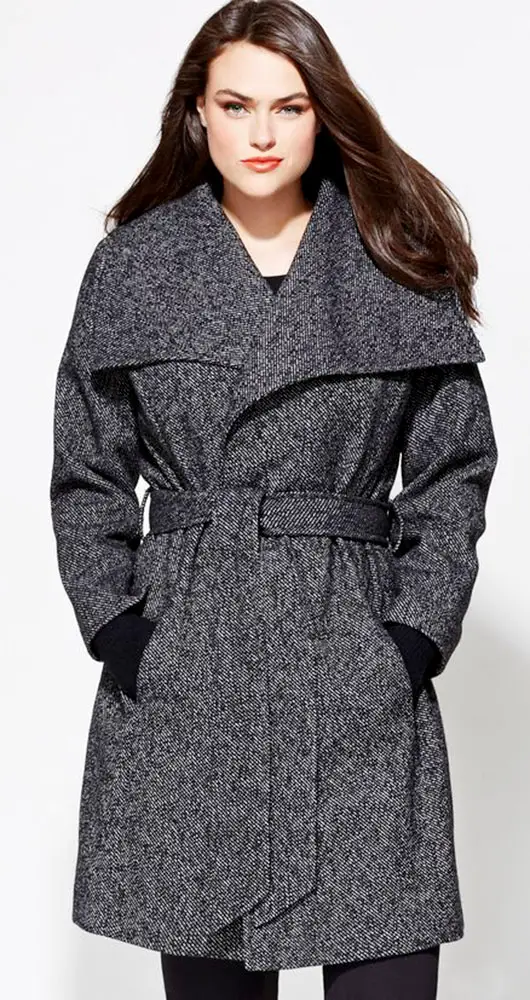 Leather Jacket
A style that never waivers and is always in fashion, every woman needs a high quality leather jacket.
Be sure to choose a short or cropped length, unless you are very tall. One with cropped sleeves will help to elongate your arms.
Leather jackets come in every color – choose a black or earthy color to get the most wear out of your jacket.
Leather jackets with panels will provide the best fit. If it's a little more room you're looking for, a trapeze shape will suit you best.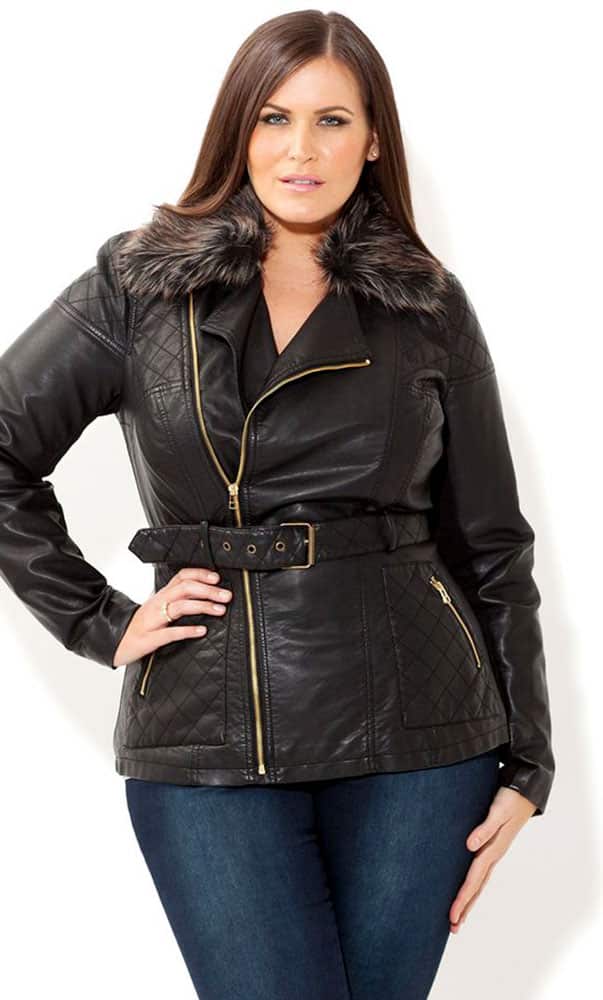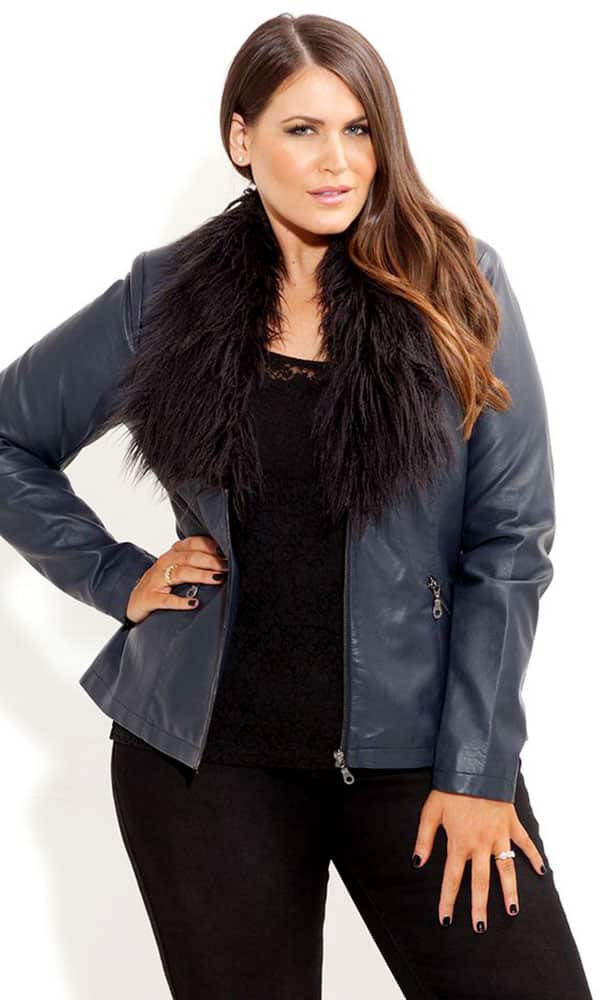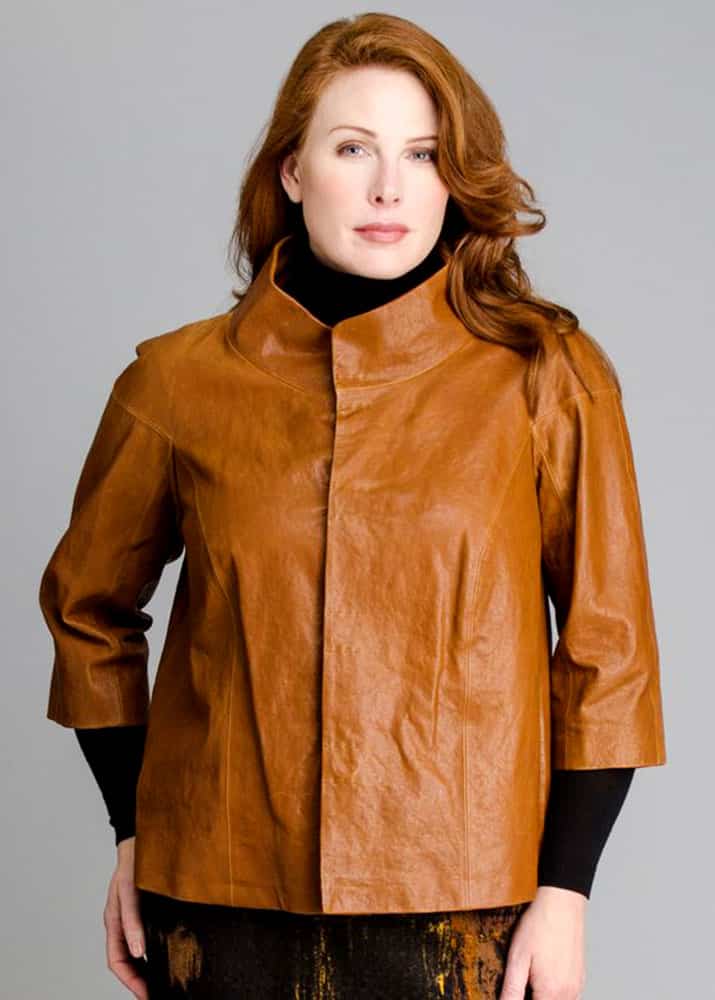 Cropped Jacket
A casual cropped jacket is not only stylish but also very practical.
Easy to throw on to take the dog for a walk or pick up the kids from school, the short casual jacket is the answer.
To get the most out of the style, choose one with a drawstring or belted waist will help to achieve the ideal hourglass figure.
A slight A-line shape will help to balance out full hips and thighs.
Meanwhile, choosing one with exaggerated shoulders will create the perfect proportion for those who have narrow shoulders.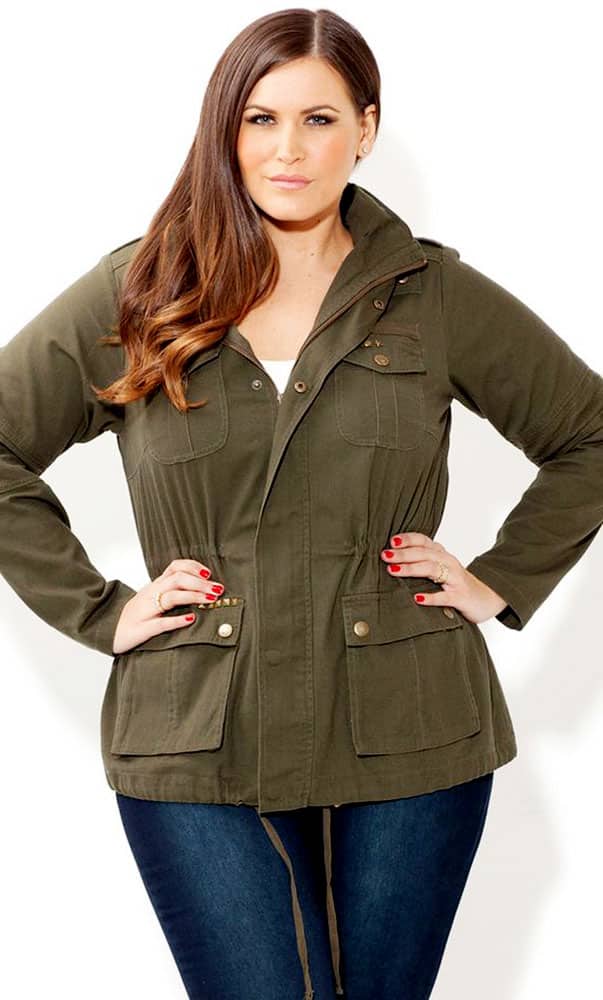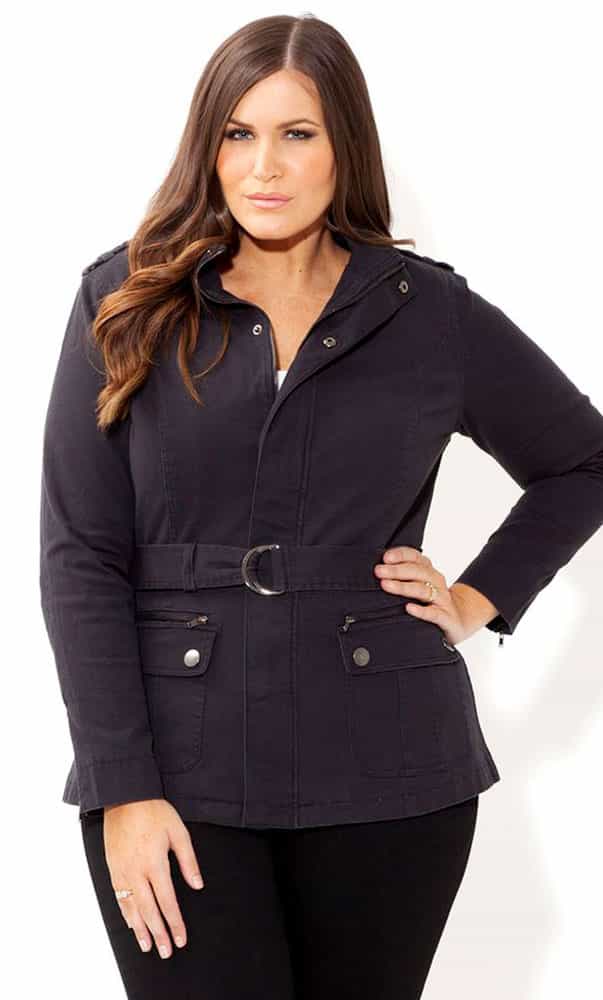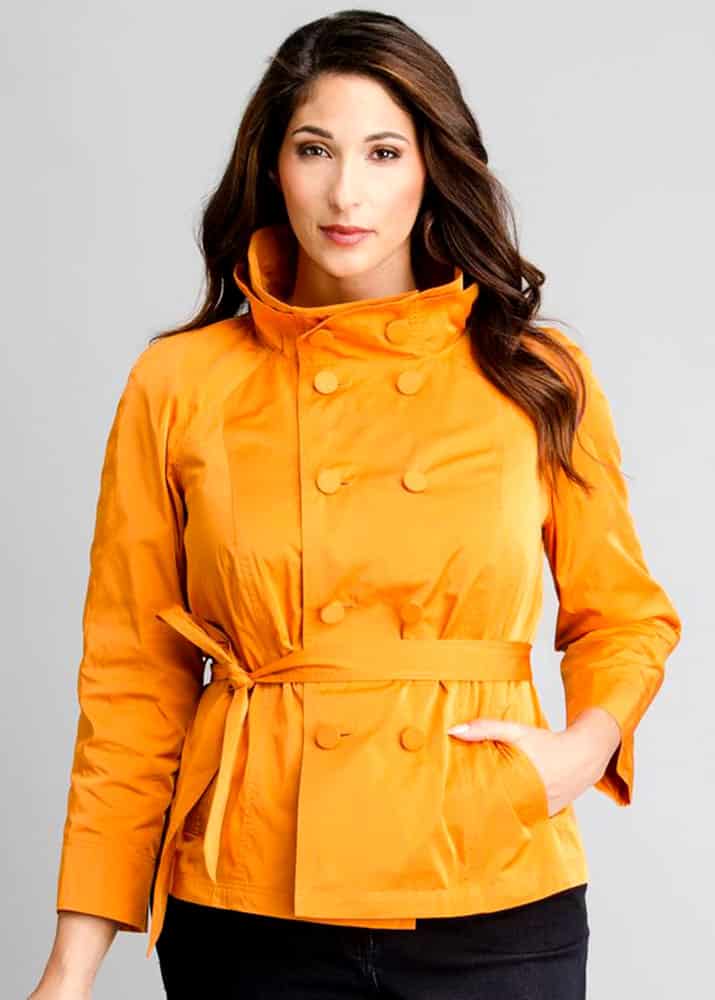 A Line Coat
The classic A line coat, no matter what the style, is an all round crowd pleaser.
The naturally flattering silhouette skims over the hips, and the flare at the hem comes from the waist, gliding over the stomach area.
For a stylish and classic look, keep your A Line coat fairly simple – a couple of pockets and an interesting collar.
Mandarin or shallow funnel neck coat will elongate and draw attention to a slender neck. Meanwhile, a two piece tapered sleeve will provide a fashion forward look.
The fit and comfort of your coat can be perfectly measured by following a few simple rules.
With your coat on, give yourself a hug.
If its uncomfortable, or there is tension, take a size up. Your sleeves should be no more or less than an inch past your wrist. This allows your coat to keep you warm as you move, and it won't look like it's drowning you.
Finally, don't forget that you should be wearing layers before pulling a coat into the fitting room. You want to make sure even with your winter layers on, that your coat still feels great and isn't being pulled out of shape.