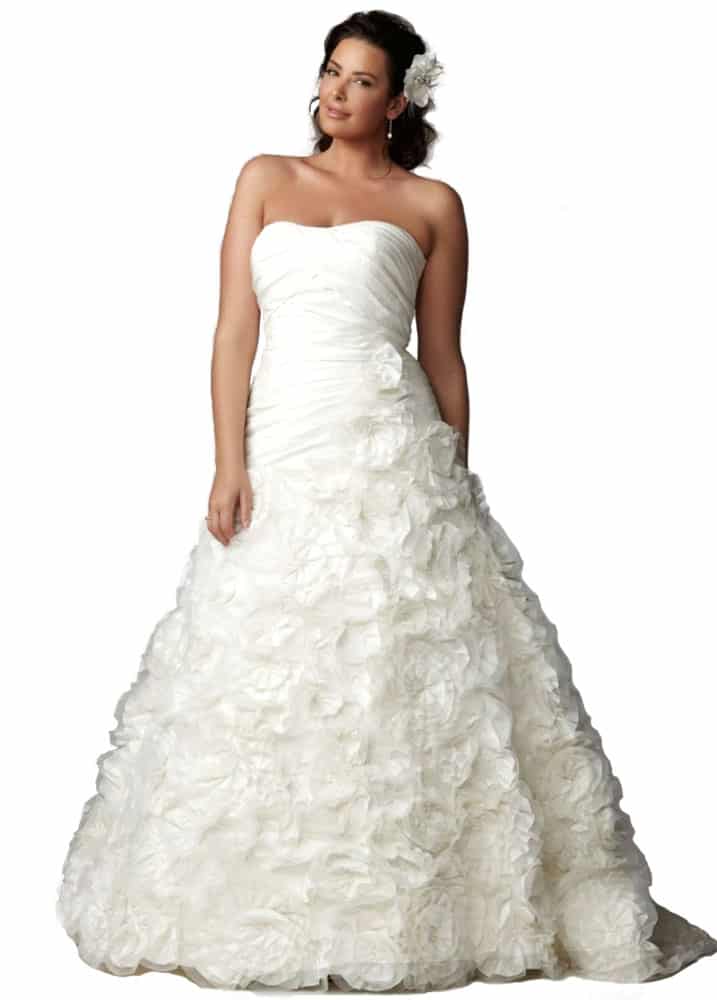 The search for the perfect plus size wedding dress is one that many women dread because even finding stylish everyday clothing can be a long process. The wedding dress is one of the most important pieces for a wedding, not only will you have hundreds of photos taken, but it will also be the one thing that will make you feel like an absolute princess for your most special day.
Instead of stressing out about which dress is the best one for you (not everyone knows exactly what they want for their big day), keep a few key ideas in mind and organize your thoughts before booking time slots in bridal shops. This will help you save time, energy and your sanity!
Fabric
Wedding dresses come in a variety of fabrics and fabric layers. Each fabric will affect the look and drape of the dress when worn. One fabric might look beautiful in silk or satin, but may not look as lovely in lace or taffeta. Knowing which fabric will work the best with your body and for the environment on the big day will make a huge difference in your comfort level from morning to night (No one wants to feel miserable in their wedding dress!). Keep in mind the season the wedding will be held in, it will also help you determine the best fabrics for your wedding dress.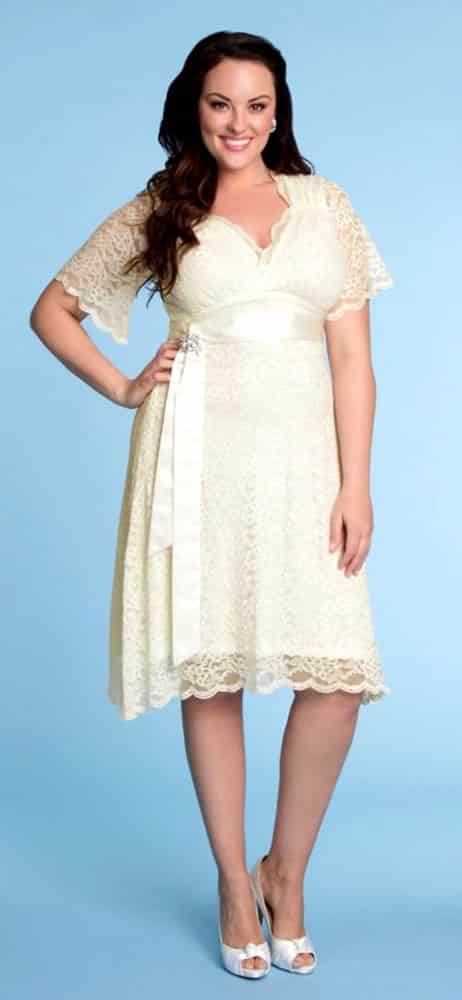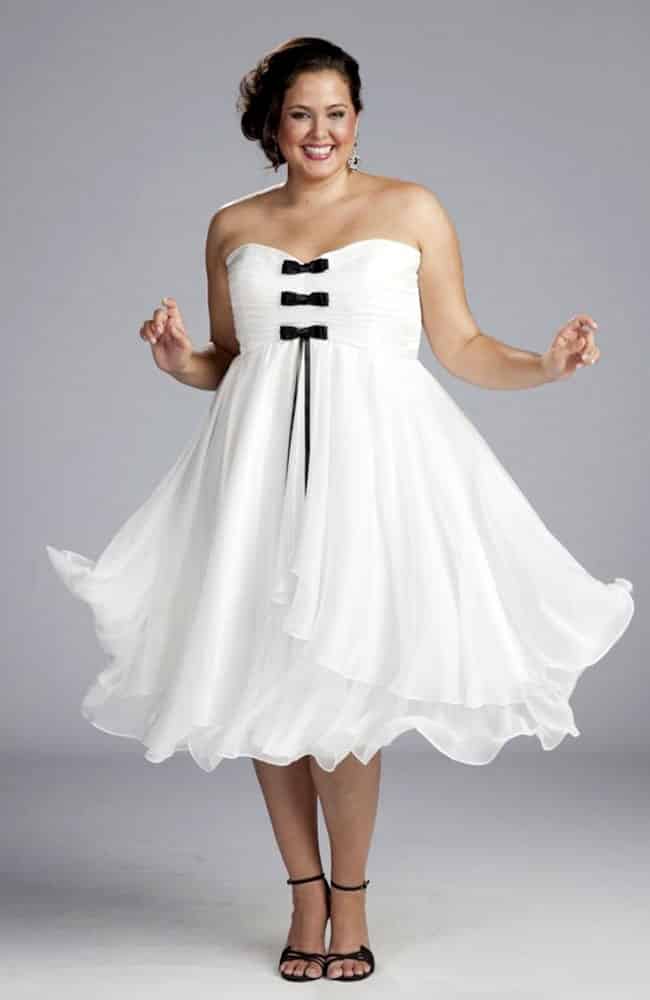 Cut
The dress style (also known as the cut), is the most important choice for any bride. The cut and fabric will determine how it falls on your body and how well it moves when you walk or dance. Every woman has a different body shape, which means each dress style will either enhance beautiful features or show off "problem areas" that you would prefer to hide. If you are not sure what your body shape is, check out our body shapes page. This is a good starting point to give you a better idea of the most flattering dress styles for your body.
Once you have determined your body shape, you should take a look at the most common wedding dress styles out there. Whether you prefer traditional or trendy, there is certainly something out there for everyone. Be open to different styles. Though you may not like all of the styles that would suit your body shape, give them a chance, you may be surprised with the end result.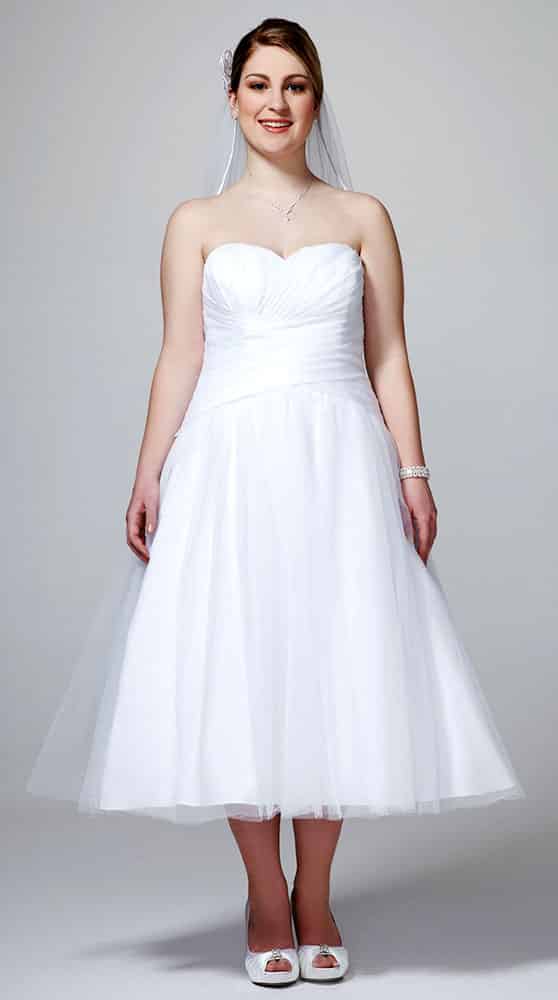 Length
One detail that is often overlooked (until they reach the bridal shop) is the length of the wedding dress. Depending on the dress style, the dress can have a long train, floor length, cocktail length, hi-low hem or even a mini. Think about how you would like the wedding day to work.
The most common wedding dress lengths are:
Floor-length
Ankle-length
Cocktail-length
Hi-low
Knee-length
Mini
Check out this comprehensive list to learn more about dress lengths and hem styles.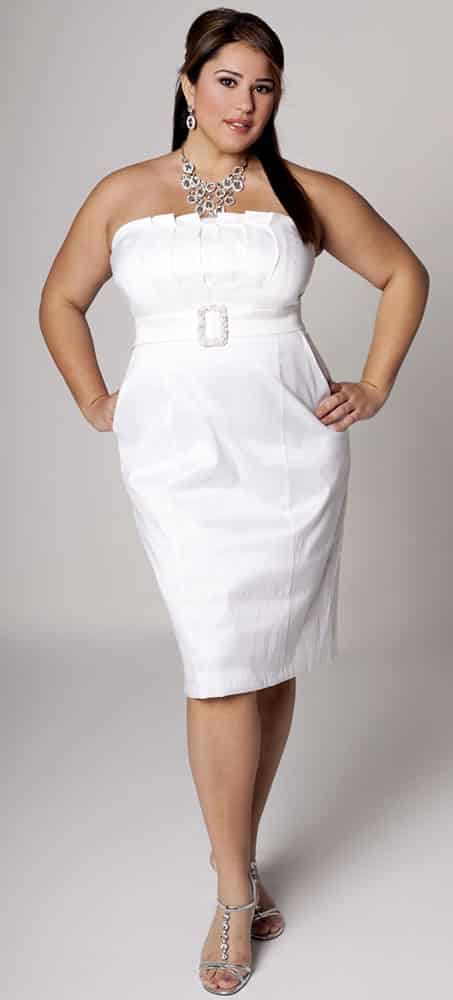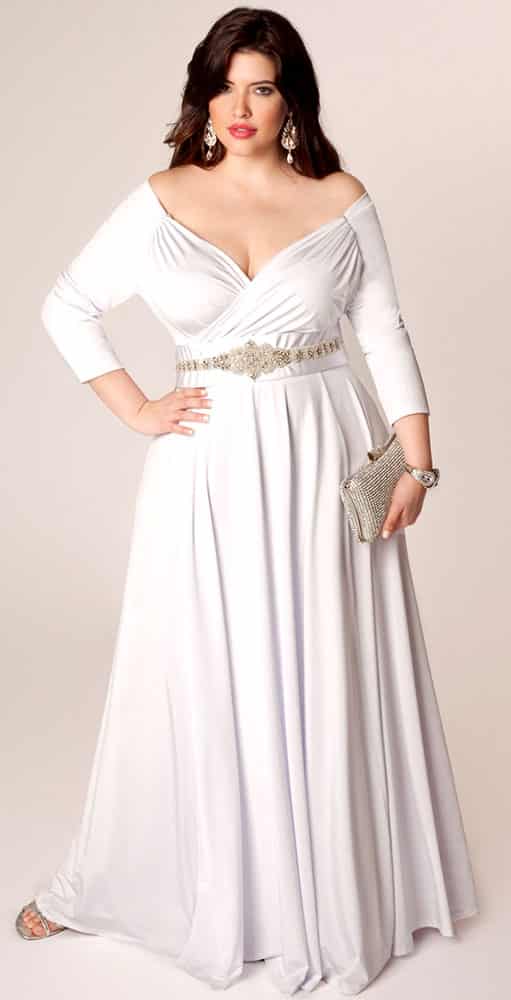 Price
One of the biggest problems that brides face when shopping for a wedding dress is going over budget. This normally happens when sales personnel (or even friends and family!) pressure you to try the more expensive styles. You can also sabotage a wedding dress search, especially when you are not open to trying on different brands/styles because you have one particular dress in mind.
The best way to avoid a financial catastrophe during your wedding dress search is to follow a few simple rules:
Create a budget and stick to it.
Be open to different ideas.
Be friendly but firm with sales personnel and loved ones.
Have supportive friends and family around to help you stay on track.
Look over your wedding details and set aside a reasonable amount for the wedding dress and accessories. Keep that amount in mind when searching for a dress and make sure you stick to your budget. When you see a dress search is moving away from your top budget, be polite but firm with anyone who is going off course.
Don't be afraid to try on different styles that fit within your budget either, many brides have been pleasantly surprised with dress styles that they thought would never look good on them. Finally, always keep good and trustworthy friends and family members to give you positive opinions and help reign you back when you start going off track (some dresses are so hard to resist!).