A romper or jumpsuit is the ideal alternative to a chic dress.
A romper, the short leg version of a jumpsuit, comes in many forms, from dressy and sexy, to casual and flirty.
You have many options, and like a dress, a one piece is easy to style. Of course there are styles for every body type.
To help you take the hassle out of the fitting room, we've compiled your ultimate guide. Follow our helpful tips to finding the ideal romper or jumpsuit for you.
For A Busty Chest
If you're naturally busty, you'll know tops can be stubborn. Bursting buttons and zips that refuse to budge. Finding a top that fits you perfectly is no mean feat.
This is where a romper can be your best friend.
Many rompers are made from stretch fabric. They will skim over your bust and pull you in at the waist. There are as many print options as there are shoes in this world too.
Avoid spaghetti straps in favor of broader straps for extra support. On the other hand, you might be looking to accentuate your chest. In this case, always opt for a cleavage enhancing V neck.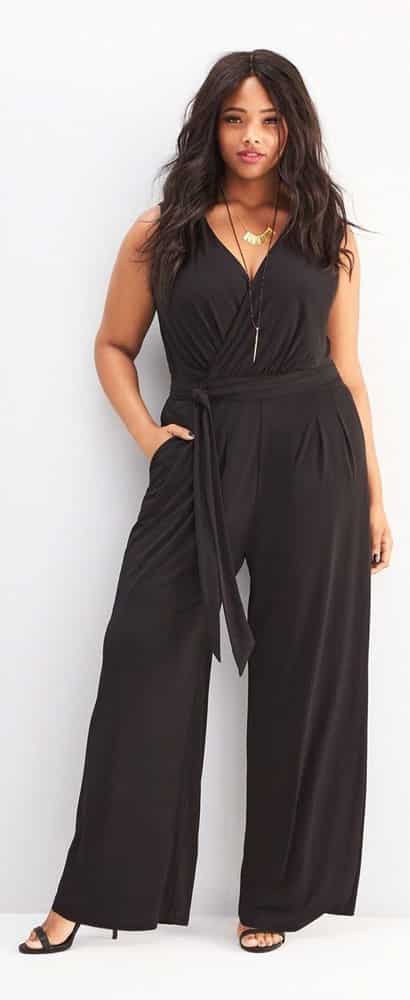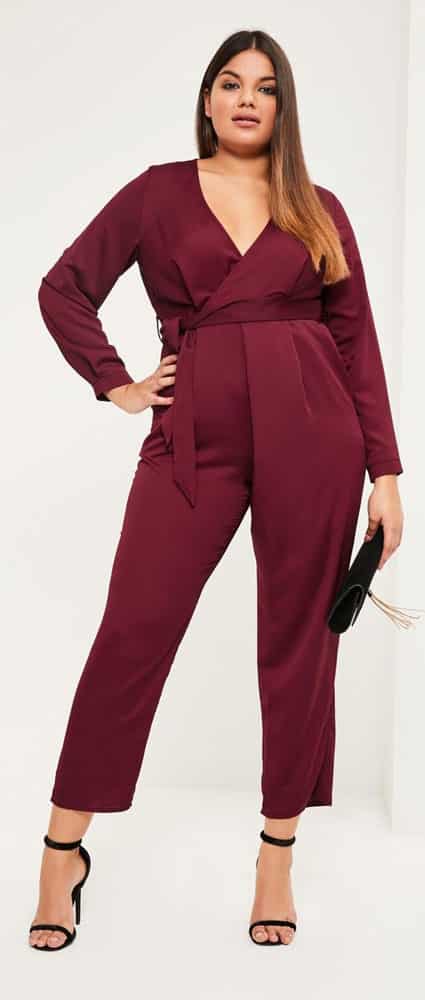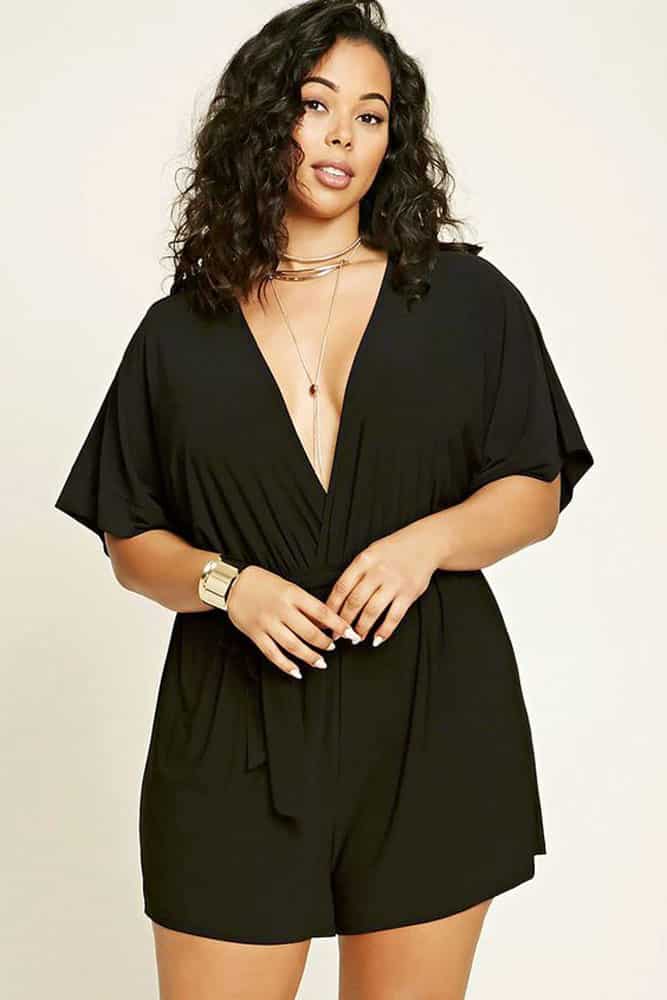 For Long Legs
You lucky girl! If you've got legs eleven, flaunt them!
There's nothing that accentuates your fine legs like a great jumpsuit.
Show them off in skinny leg styles that cling to the body. Or, weather permitting, opt for a super short leg style, showing off your pins. An angled hem on short rompers will look flawless on you.
Don't forget, if you've got your legs out, create some balance up top. Cover up a little more unless it's summer. Opt for long sleeves or a sporty halter neck.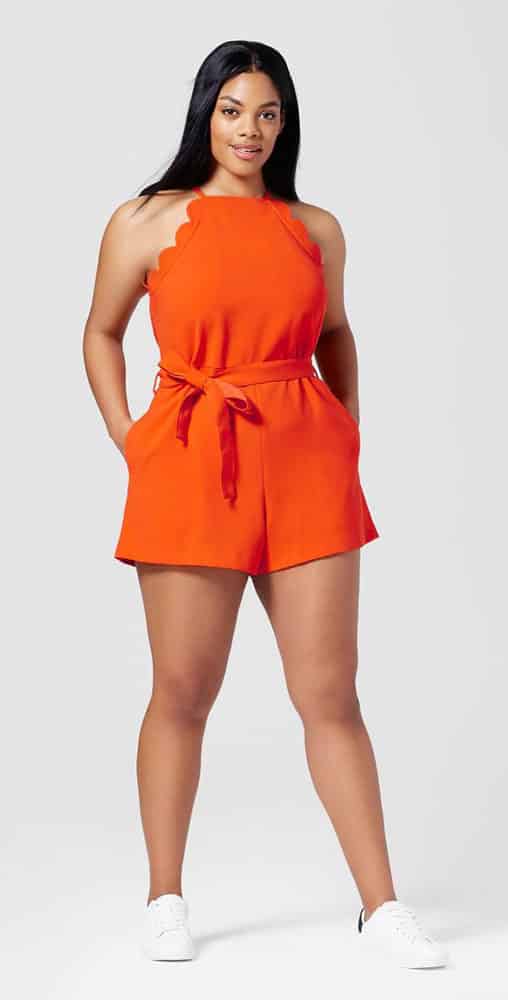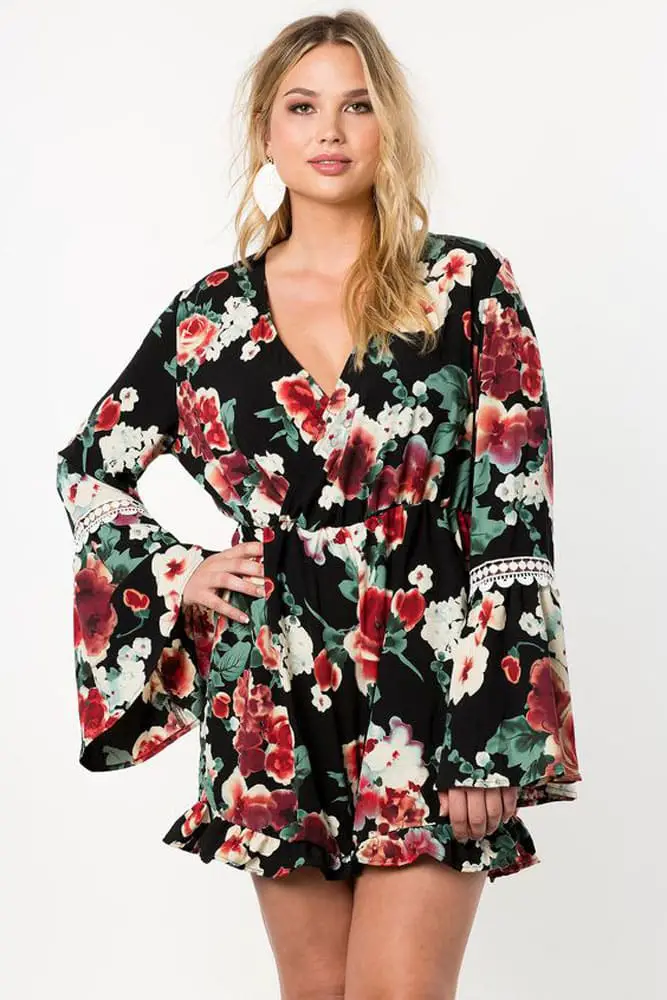 For Big Tummies
To hide some tummy troubles, choose styles with empire waists. This is a waist that finishes just below the bust line.
Finding a romper or jumpsuit that splits at the empire line will be important for you.
Accentuate this area further with tie belts. Don't forget to draw the eye away from your trouble areas. You can do this with interesting necklines, gathers, ruffles or color.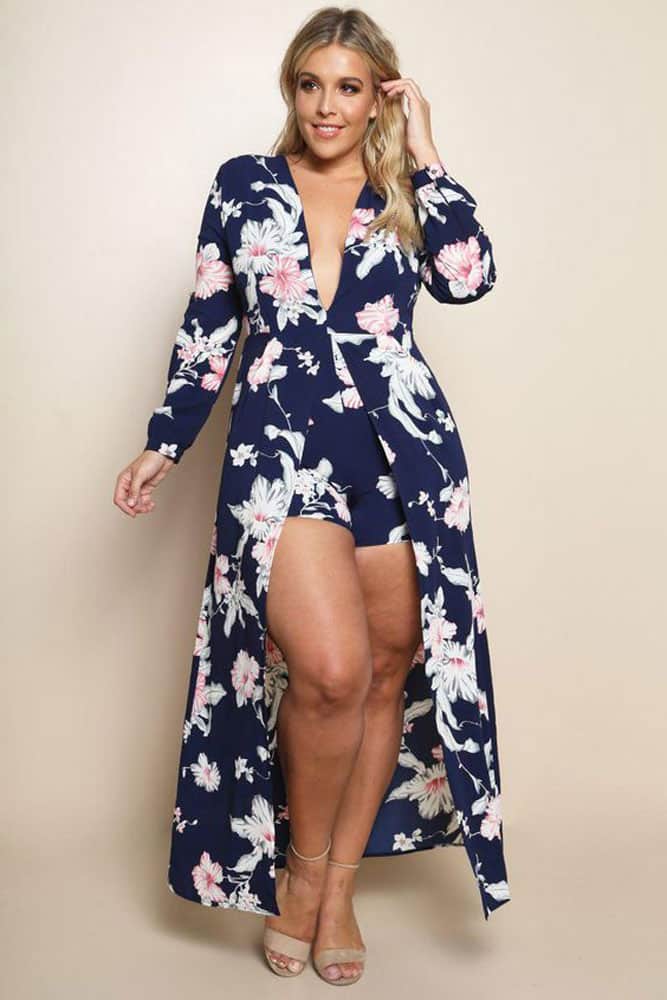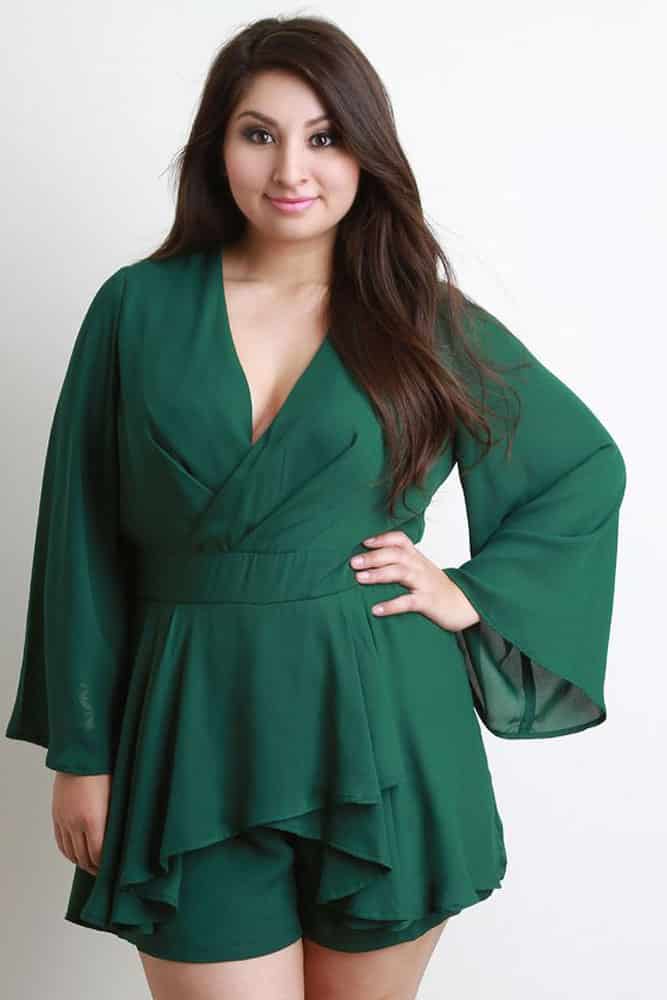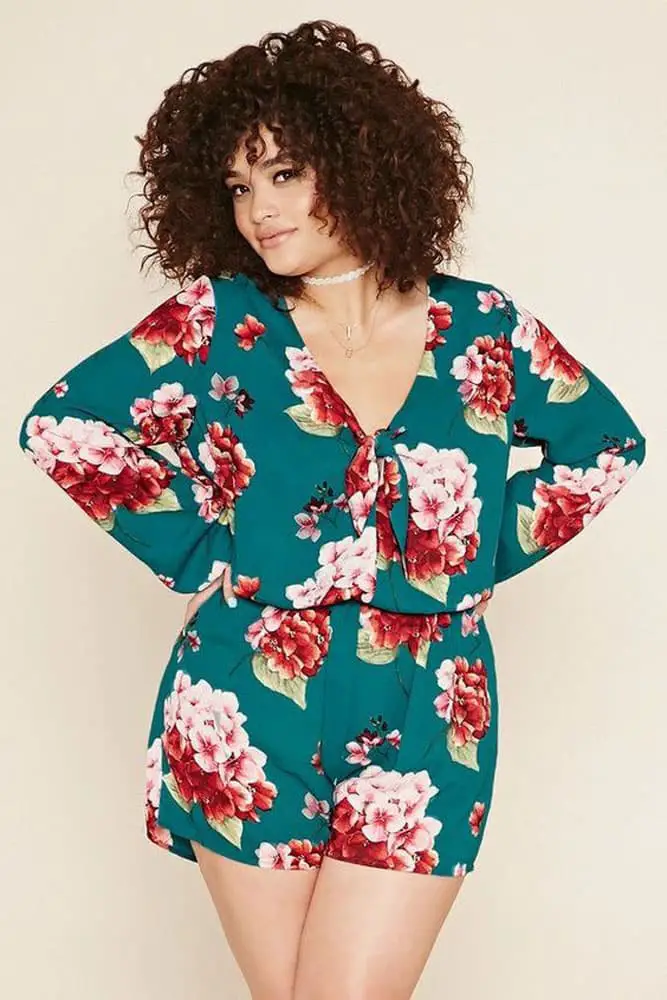 For Troublesome Arms
If you have hang ups about your arms, that doesn't mean there isn't a romper for you.
An off the shoulder style is perfect for keeping cool while covering up a little. Cold shoulder styles are equally great for covering up.
If all else fails, simply opt for long sleeves. Long sleeves can be ultra sexy as well as sophisticated for evening wear.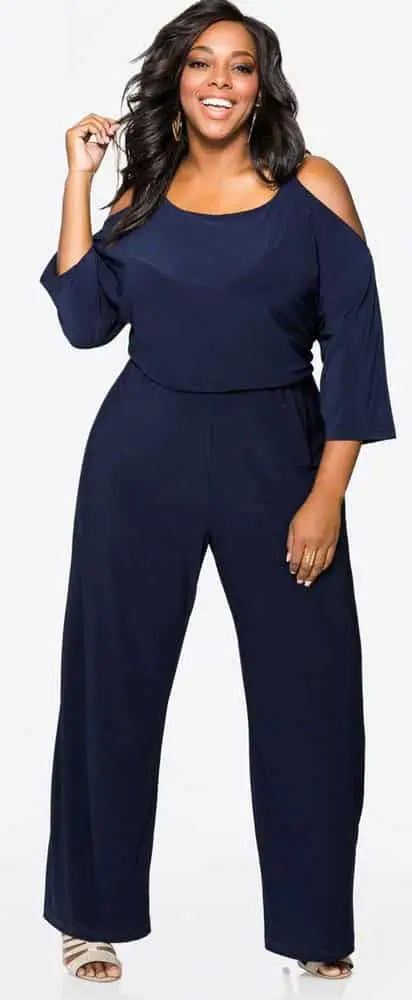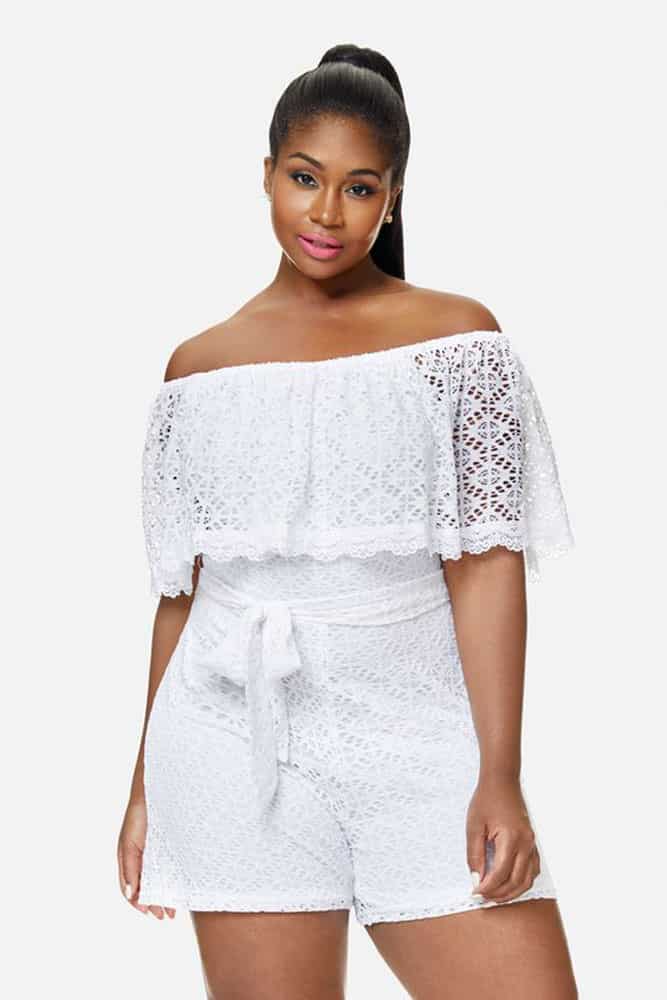 For Broad Shoulders
To disguise broad shoulders in a jumpsuit, avoid a halter neck. Halter necks tend to make shoulders look more broad.
Deep V necks will help to draw attention away from your top half and down the body.
You can always create more volume around your legs and hips to balance out broad shoulders. Use texture, extra fabric and print to draw the eye.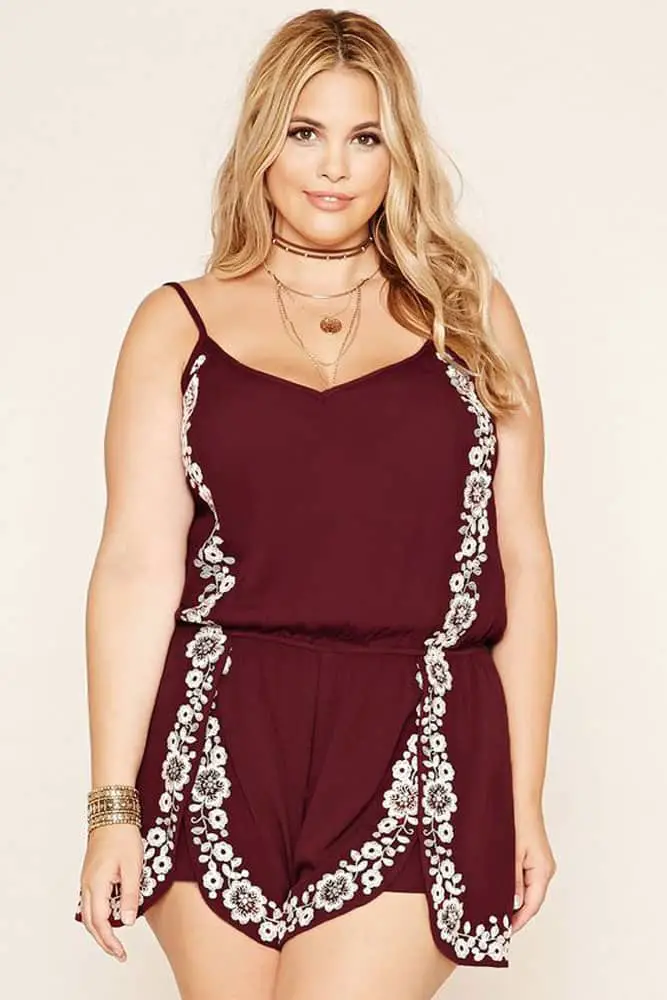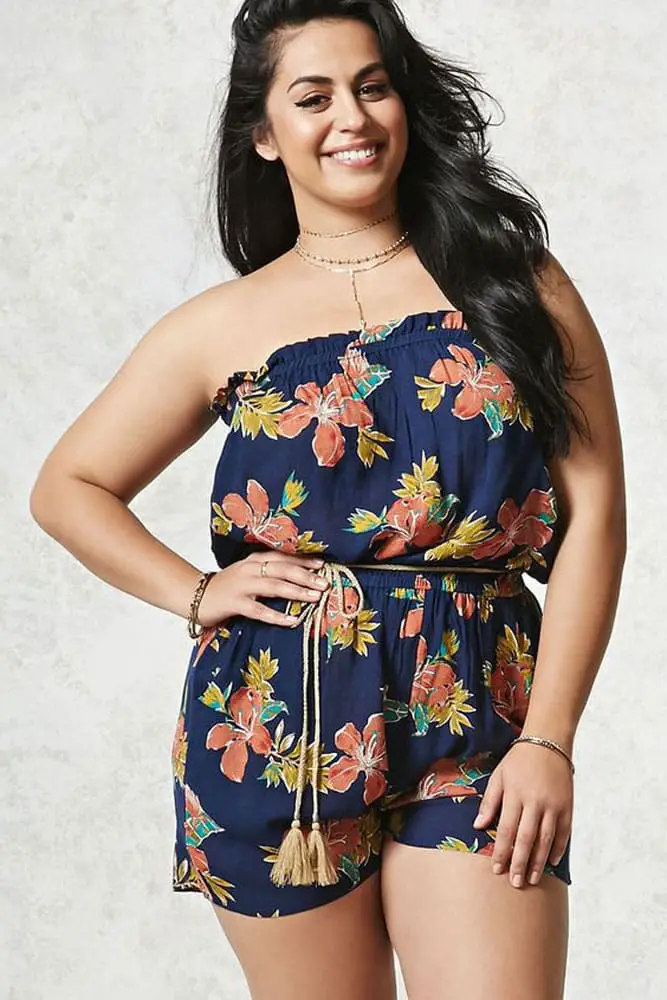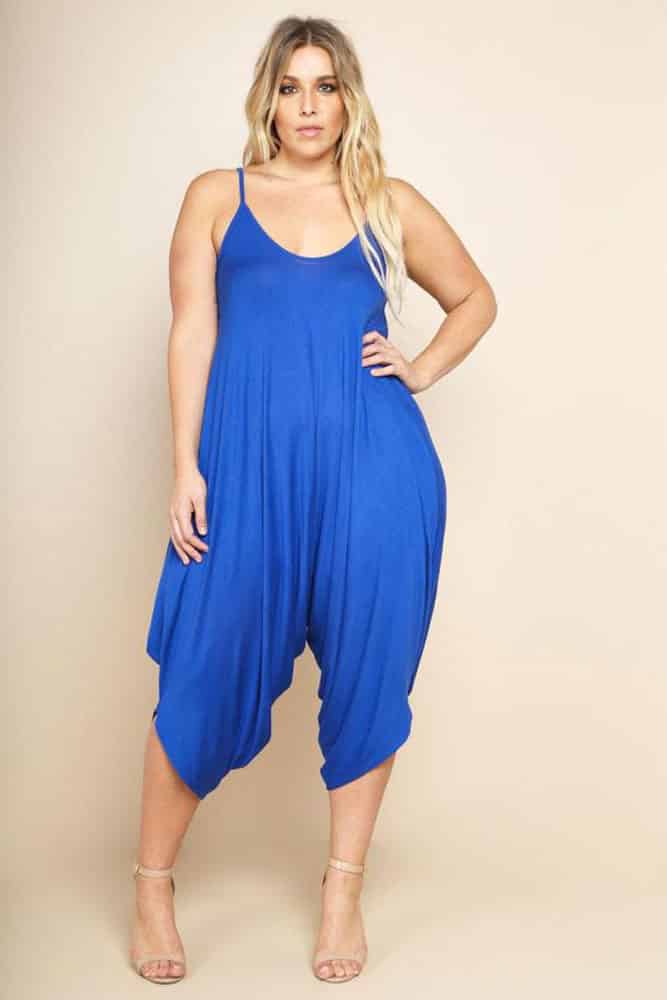 For Chunky Thighs
Chunky thighs can easily be combated through wide legs. A high rise and a wide leg will flatter chunky thighs and a large bottom. A cropped wide leg will elongate your legs too.
If you must have a short leg style, still keep it wide. Even a short leg in a wide, culottes style will flatter very well.
You can also try interesting hems. A scalloped edge, a ruffle hem or even a raw edge will all give the illusion of slimmer thighs.