What makes a woman feel more feminine than wearing a beautiful skirt that perfectly emphasizes her best features?
For more than 100 years, designers have been expanding the range of fashion available to women. They've transformed the basic skirt into a range of wonderful lengths, textures and styles.
To find out more about the various styles and how they affect your body shape, here's a list of our favorite types of skirts.
Pencil Skirt/Straight Skirt
A pencil skirt is a form-fitting style that hugs the hips and falls straight down. The lengths are generally up to the knee or mid-calf and will have a vent to allow more room for movement. This style is ideal for straight, hourglass or pear-shaped women.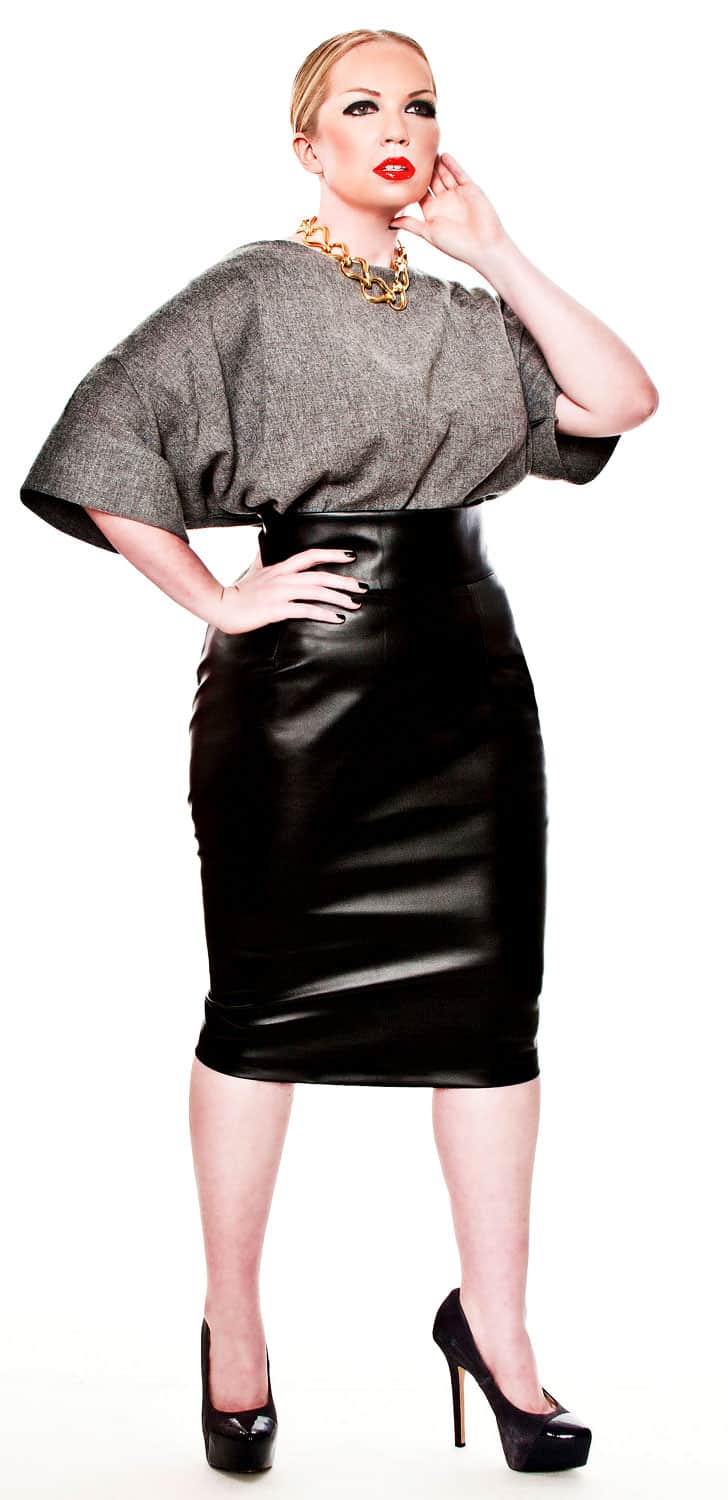 Flounce Skirt
A flounce skirt is very much like a pencil skirt, but it has an added feminine fishtail flare right at the bottom. This type of skirt is a lovely form-fitting style that looks beautiful on hourglass and pear shapes, but also one that adds shape and movement for rectangle shaped women.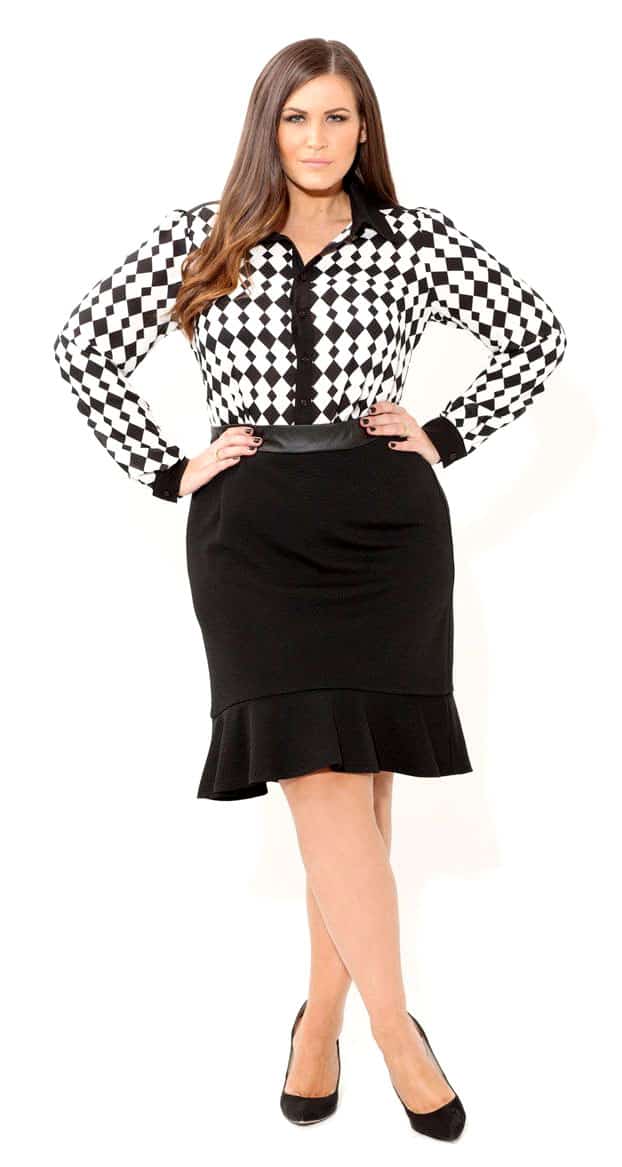 A-line Skirt
An a-line skirt can come in many different lengths but it will always have a slight flare to it. The shape will look like the letter 'A', which is where the name comes from. A-line skirts are great for all body shapes since it doesn't add too much bulk and it perfectly hides hip and tummy areas.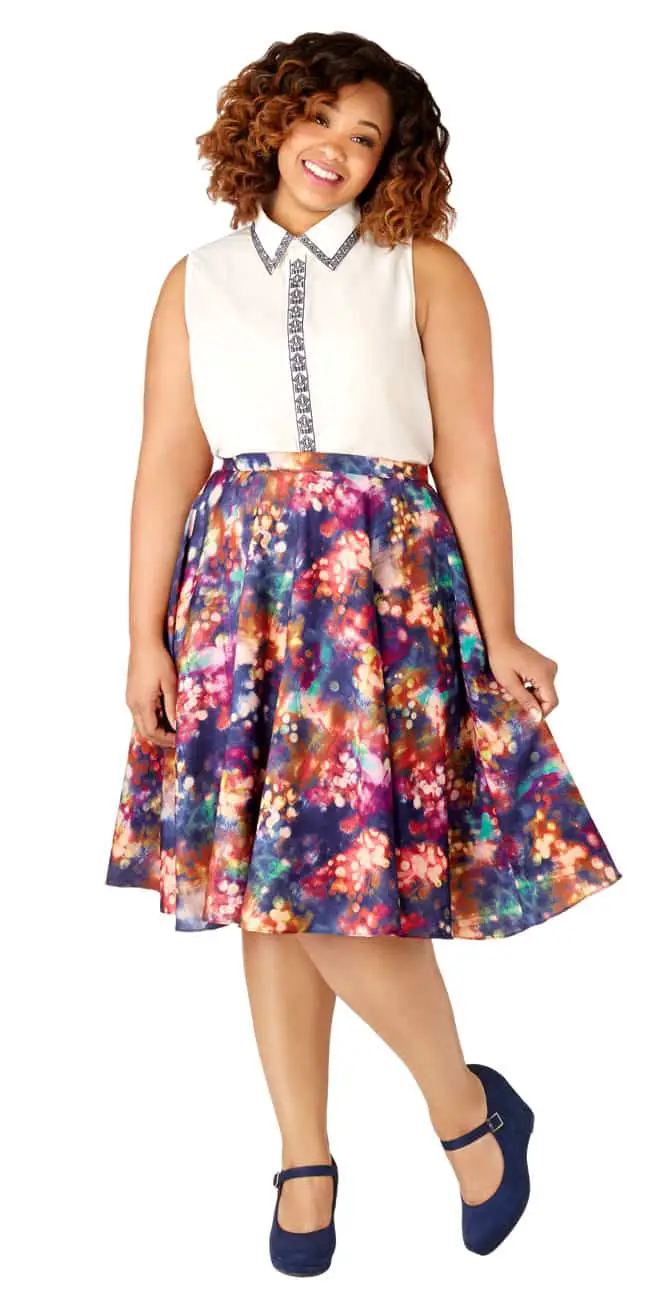 Flared Skirt
A flared skirt is similar to the a-line style, but it will generally flare right from the waist as oppose to the hip area. Flared skirts are also a flattering choice for all body shapes.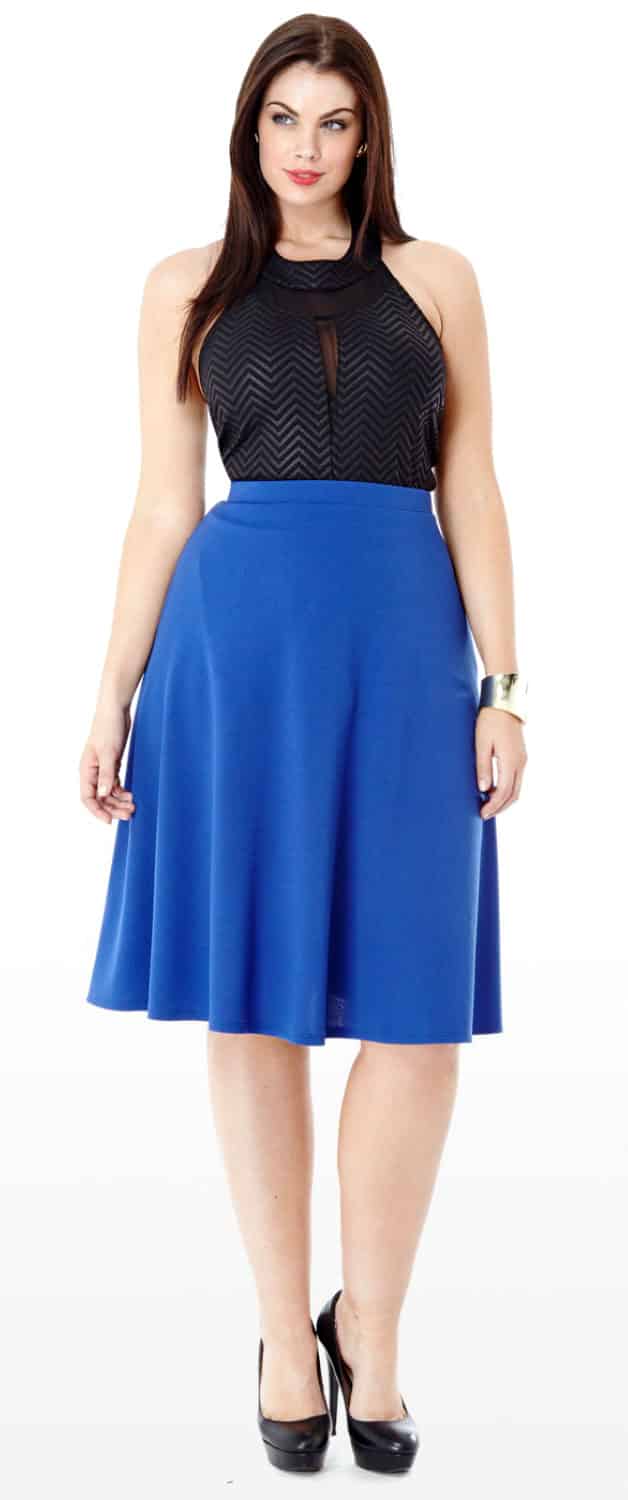 Maxi Skirt
Maxi skirts are an ankle-length style that will generally be a straight style that can either hug the body or sit loosely from the waist. Maxi styles are flattering on most body shapes but are not recommended for anyone with shorter legs as it will give a more squat look.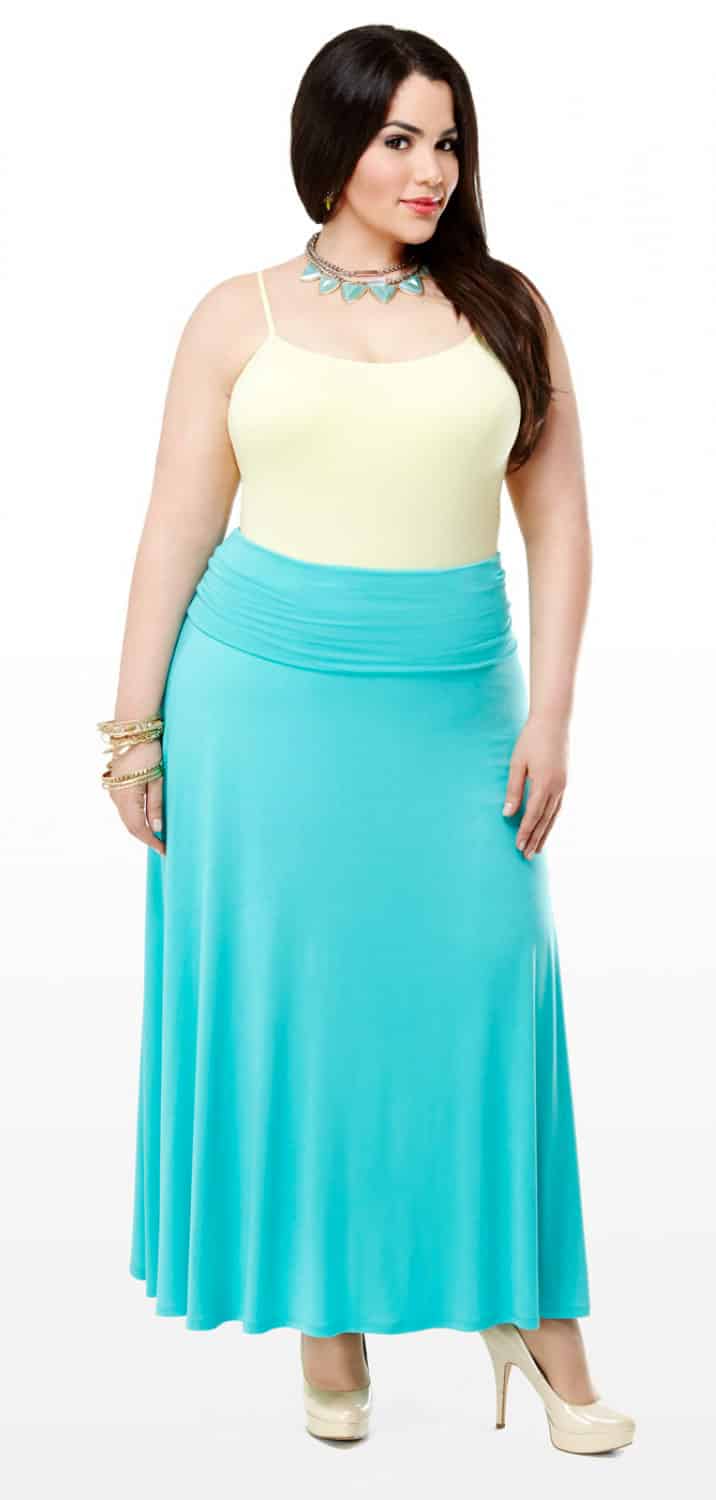 Midi Skirt
A midi skirt is one that falls down to a mid-calf length. Most midis are flared or slightly pleated, which makes many plus size women nervous to try them out since they seem like they would look frumpy on a full-figured woman. This skirt style can be worn by most body shapes, as long as there is length in the legs. Long legs or high heels paired with light fabrics and accessories will help pull this look off.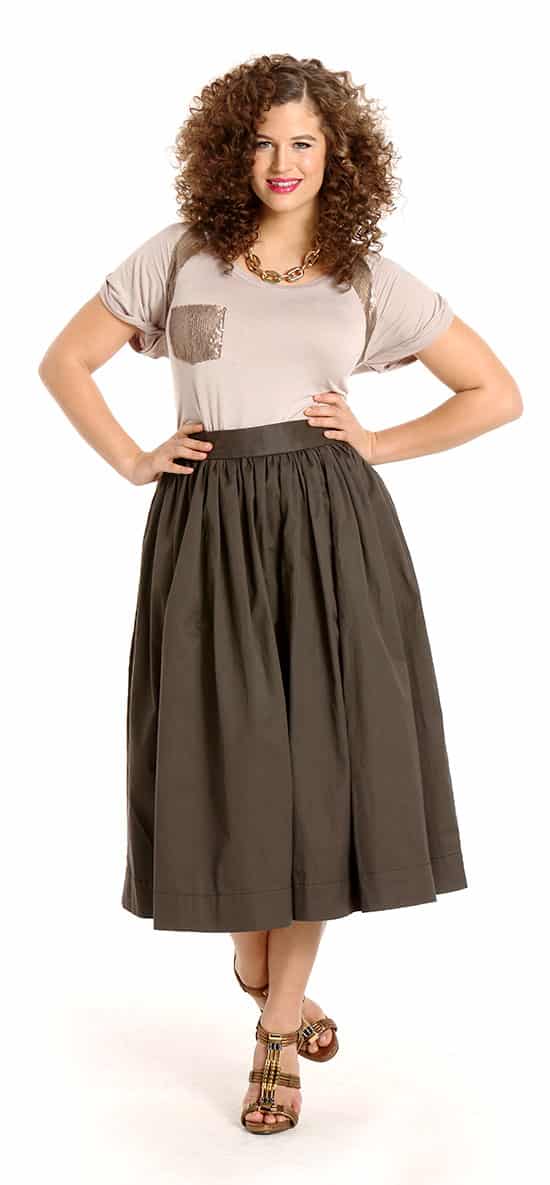 Peasant Skirt
A peasant skirt is a style that only a few can wear and look good. They are long tiered skirts that were very popular in the hippie-loving 70's. They are lovely light and airy skirts that seem quite comfortable to wear on hot days but they only look good on women with a slim or straight figure. If you have a heavy hip and bottom area, this style will only make you look bigger. The flounce and tiers add bulk, even if they are flowy skirts.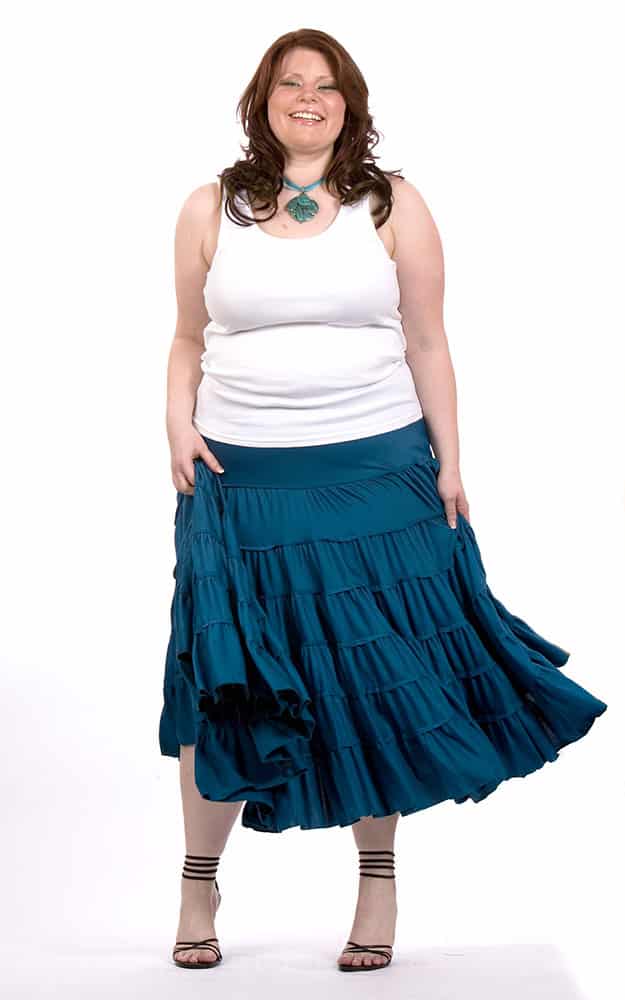 Mini Skirt
Mini skirts are a favorite for clubbing and night's out on the town. Many plus size women avoid mini skirts because they believe the skirts are too revealing, but there are many ways to wear them comfortably. These thigh-length skirts are normally form-fitting, but you can also find more relaxed styles for comfort. Wear them with fun patterned tights or leggings. Mini skirts are great for straight, hourglass and apple-shaped bodies.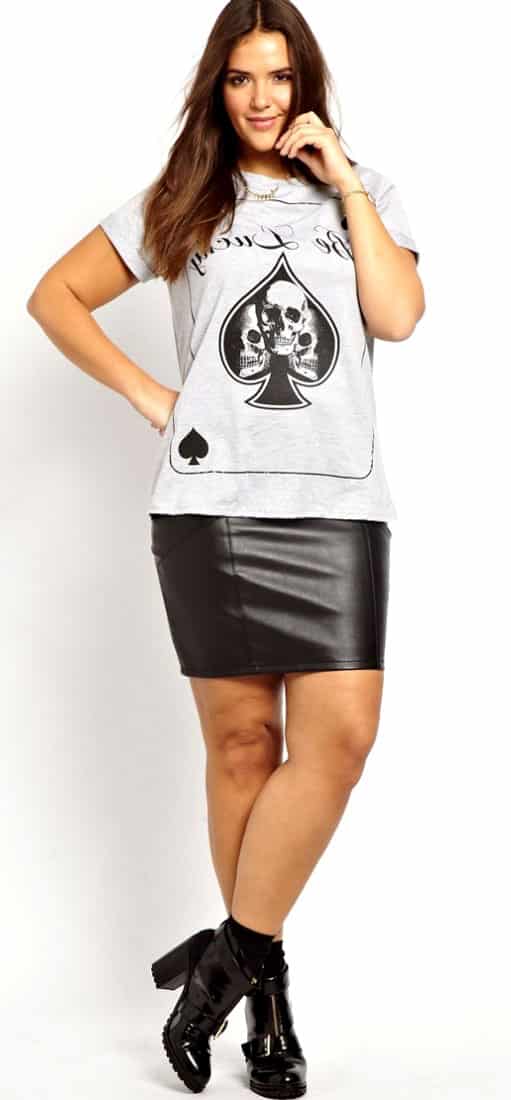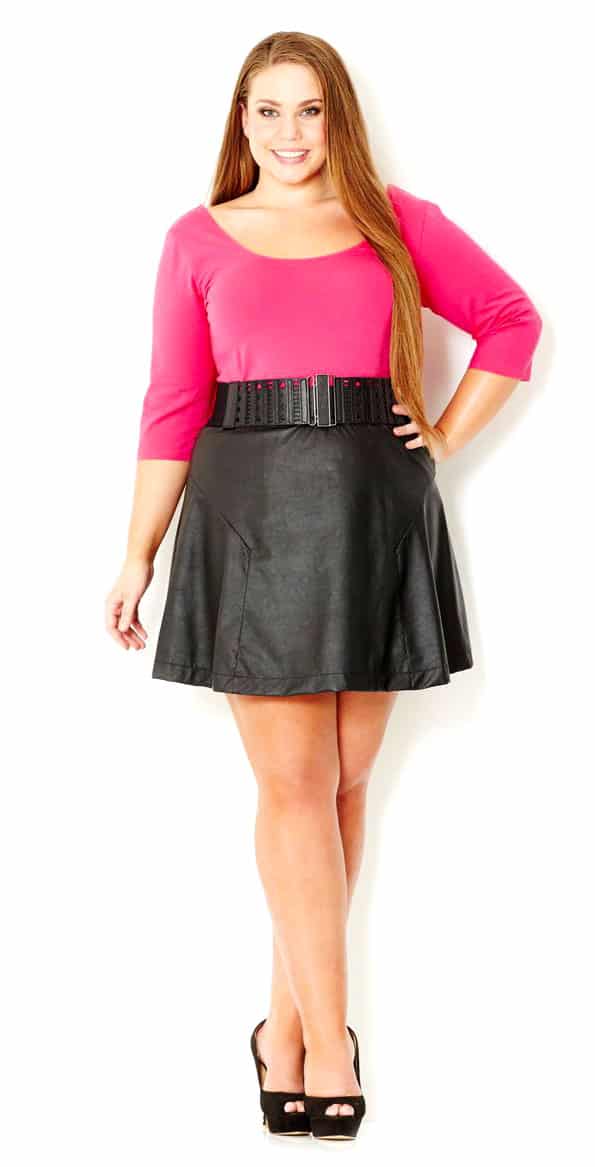 Fishtail Skirt
A fishtail skirt is one that starts off straight but then flares out at the bottom. This skirt style comes in many different lengths from above the knee to ankle length. This skirt style hugs the hips and buttocks like a pencil skirt, so it's ideal for straight, hourglass figures. This style may suit a pear-shaped woman, but the height of the flare will depend on how heavy the hips and legs are.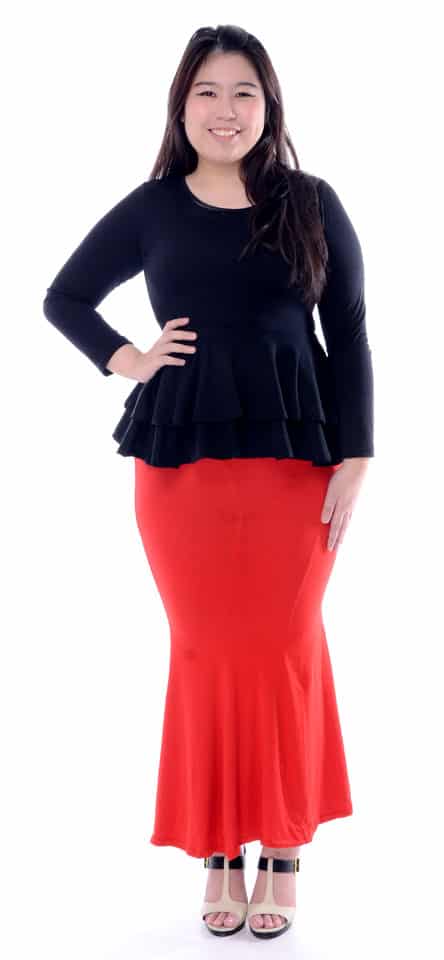 Bubble Skirt
A bubble skirt has a hidden hem that's tucked in to create an airy bulge right at the bottom. This style can be difficult to wear for many plus size women since it immediately adds bulk to the hips or thighs. This skirt style will work with the straight body shape and most hourglass figures. It is not recommended for anyone with a heavy bottom or thick thighs.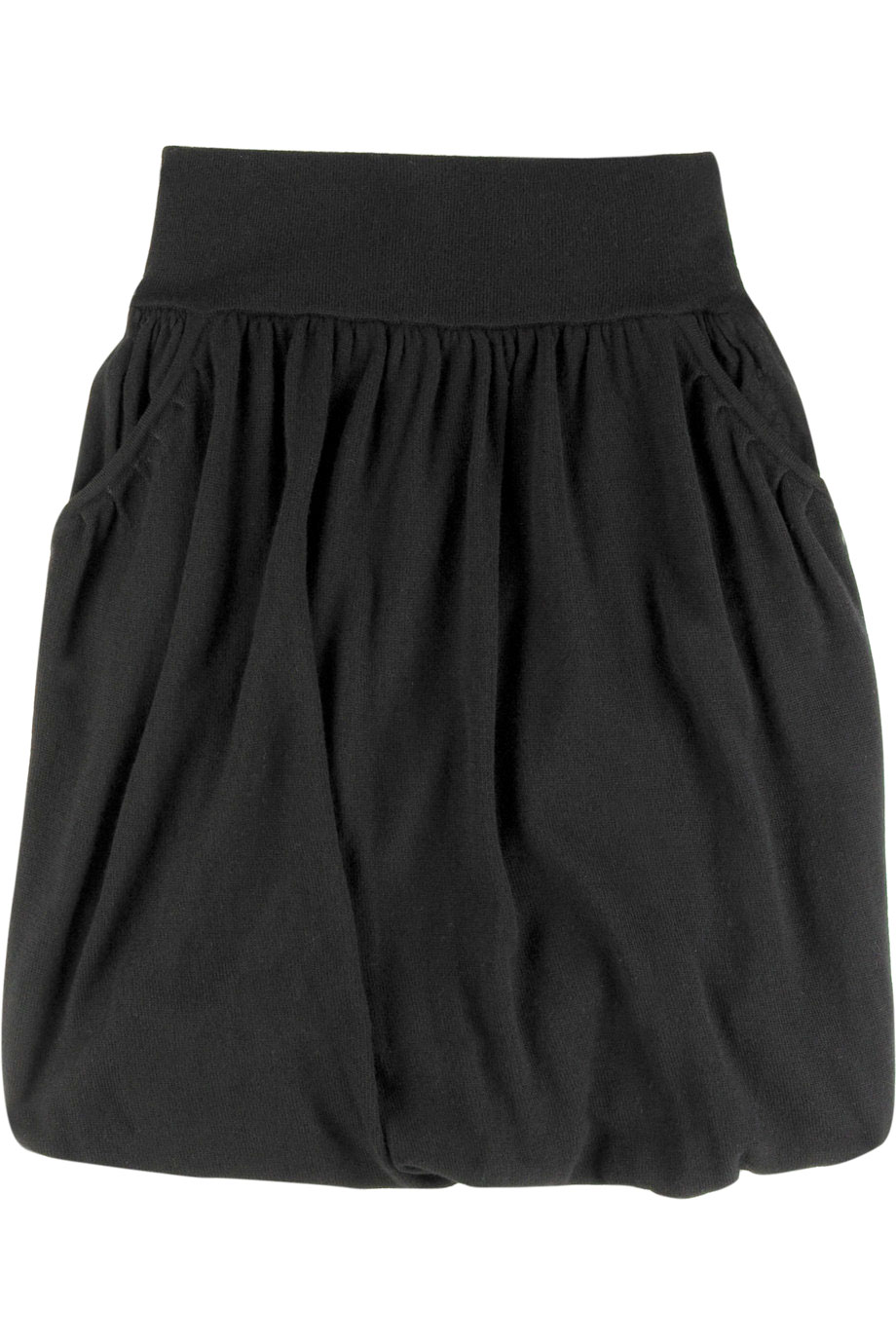 Asymmetrical Skirt
An asymmetrical skirt is one that has an uneven hem. One side of the skirt will be lower than the other and the lengths will vary from mini to midi. This is a great style for any body shape since asymmetrical styles come in a wide variety of cuts. They are stylish and add something new to the mix.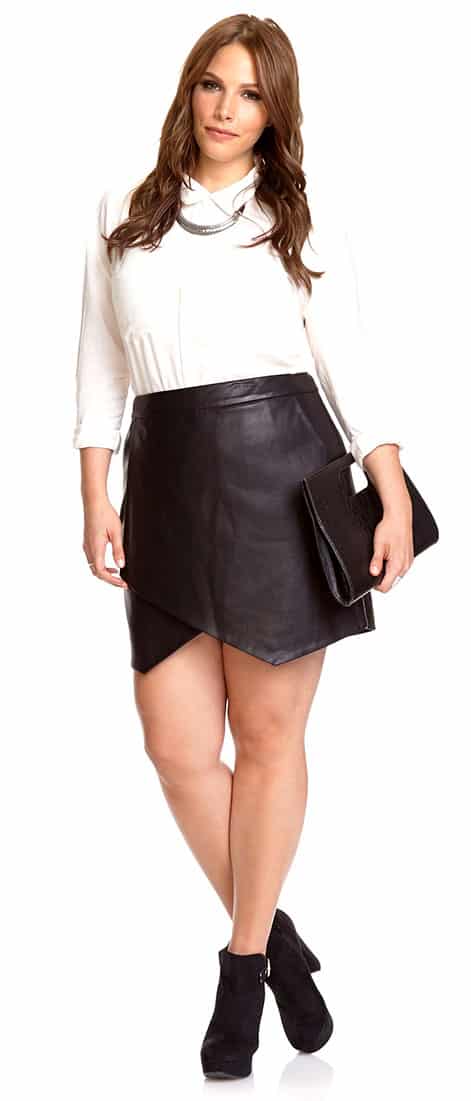 Circle Skirt/Full Skirt
A circle skirt is a full skirt that, when laid out, is the shape of a circle. This full style is good to hide problem areas near the tummy and hips, but if it's too full, will also add bulk to these areas as well. Try to find a light knee-length circle skirt for a fun feminine look. Great for all body shapes except pear shapes.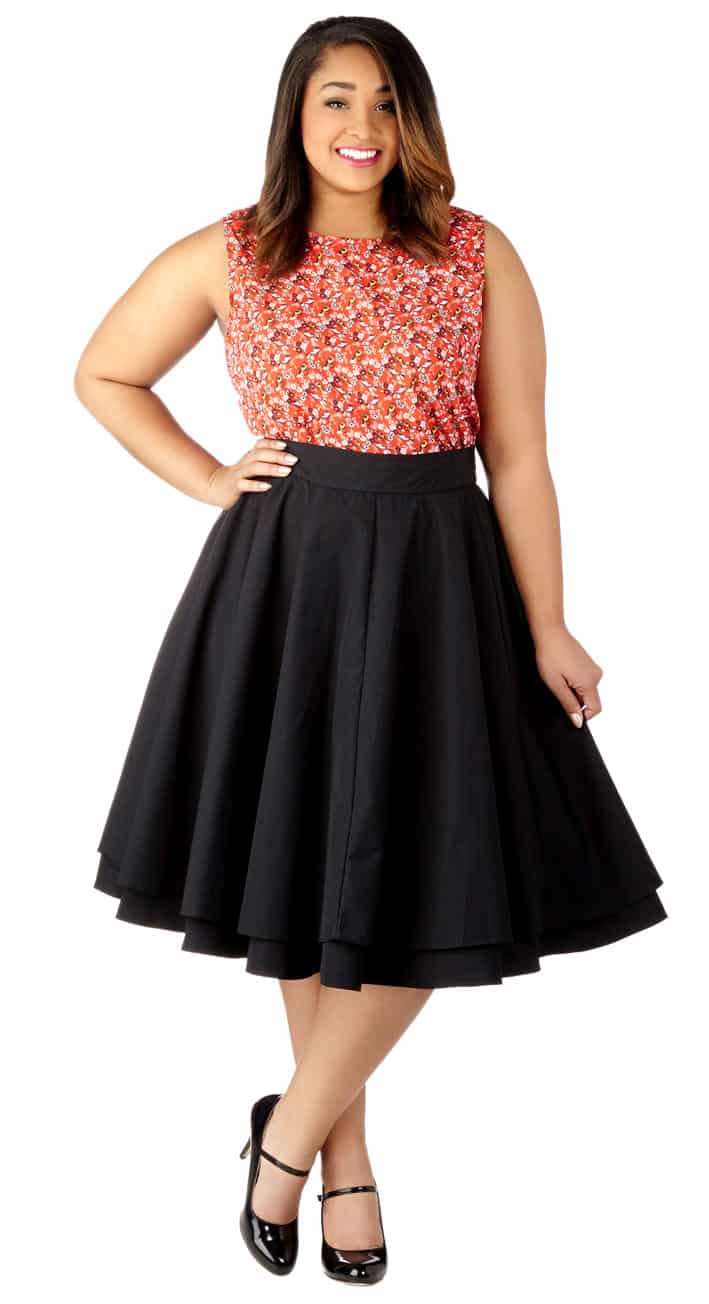 Wrap Skirt
A wrap skirt is like a sarong, where the skirt is like a long band of fabric that wraps around the body and secures at the waist with a tie, belt or button. It's a great style for all body shapes because it can be adjusted around the body until it fits perfectly. Wrap skirts vary in length and fullness, giving you a different look with each one.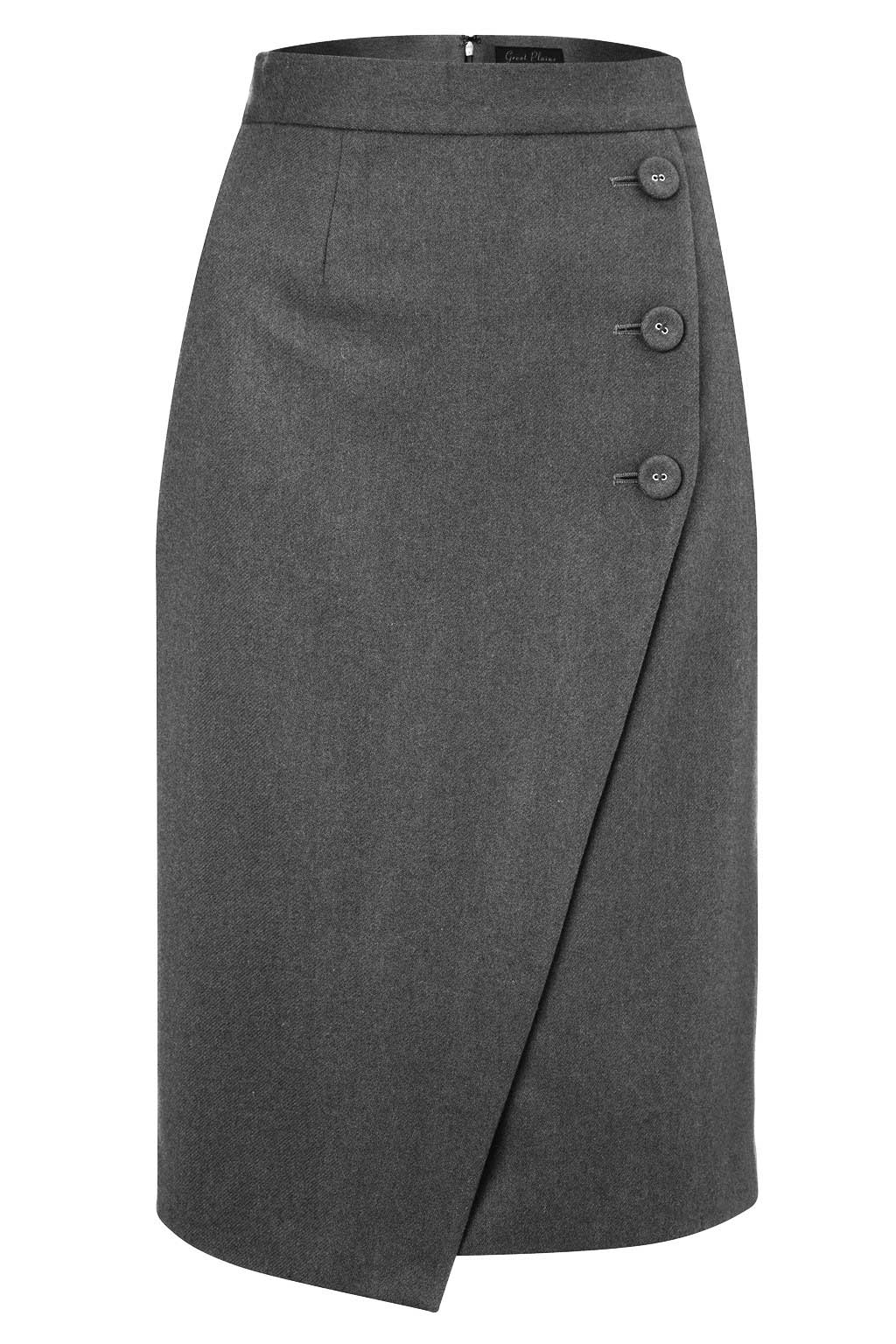 Pleated Skirt
Pleated skirts generally look like kilts and come in a variety of lengths. They normally flare out in an a-line style and add great movement when worn. Pleats add weight to the bottom half of the body and are not recommended for women with wide hips or thick thighs.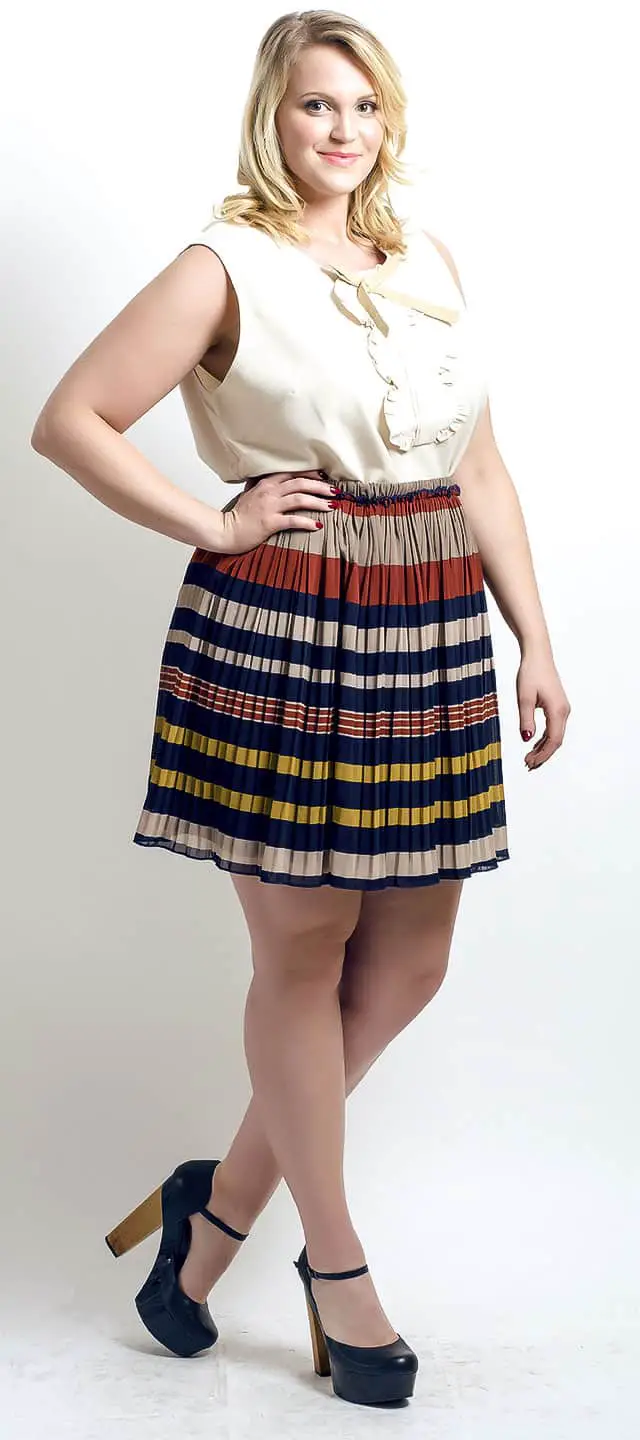 Bell Skirt
A bell skirt is shaped exactly like an old-fashioned bell. It flares out from the waist and then falls straight down. Lengths will vary from knee-length to mid-calf length. A bell shape looks great on straight, apple and hourglass body shapes. It is not recommended for pear shapes since it will make the hip area look wider.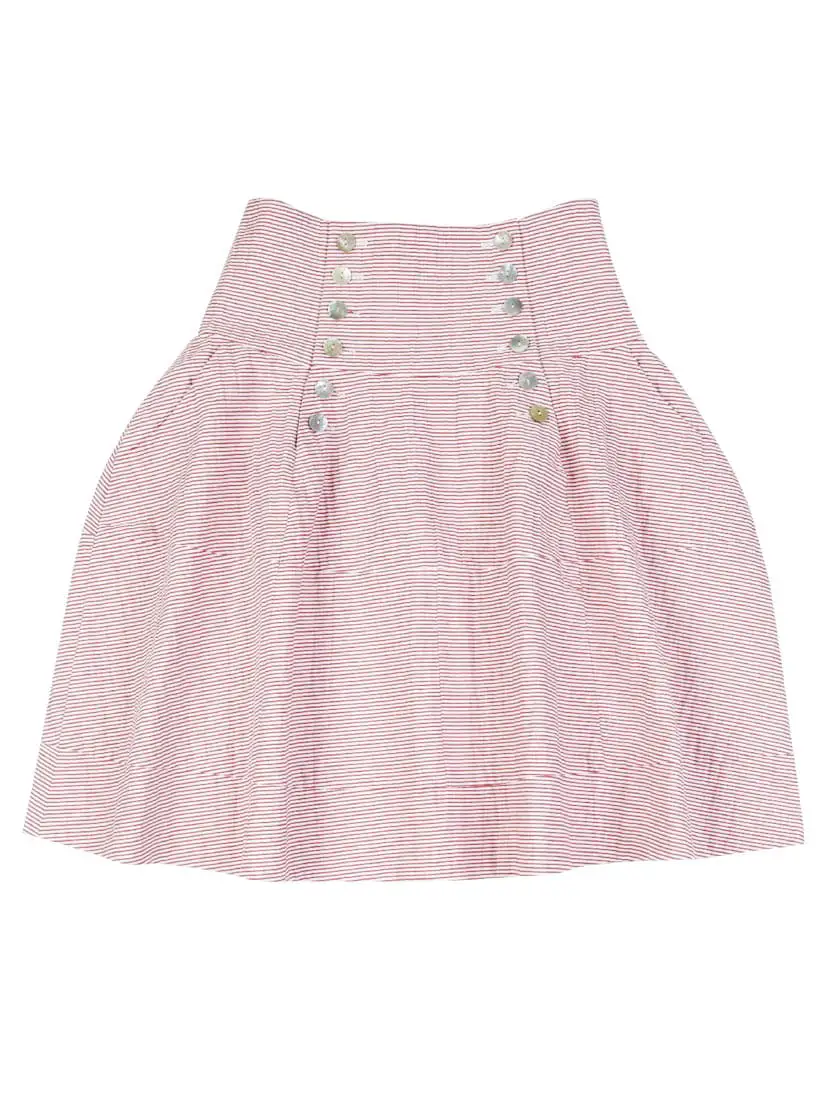 Box Pleat Skirt
Much like the pleated skirt, a box pleat style has wider pleats that open up to look like inserts. They offer lots of room for movement and close up in a more a-line shape when standing still. Great for all body shapes since it doesn't add as much bulk as standard pleats do.