It's that time of year for endless parties, catching up with loved ones, and showing off your unique style with an ugly Christmas sweater.
As a curvy fashion-loving gal, it might seem tough to find a flattering plus size ugly Christmas sweater, but don't worry, we have you totally covered.
No matter what type of body shape you have, there is definitely going to be a plus size ugly sweater out there to help you spread Christmas cheer in the most unfashionable way possible.
From cute classic winter looks to something that looks like it should be featured on Nailed It!, we have searched high and low to get you this collection of some of the best plus size ugly Christmas sweaters (as well as a few other fashion items) to get everyone's head turning your way.
Click on the images below to view the product detail. Do note that these are affiliate links – we get a small commission if you purchase a product. It helps pay the bills! Finally, although some models in the photos below do not appear to be plus size, at the time we published this post each item had been verified to come in plus sizes.
Plus Size Ugly Christmas Sweaters
The ultimate collection of the ugliest Christmas sweaters around, these are the party gems that are sure to win ugliest sweater at any holiday party. If you really want to make a festive splash, get a matching sweater for your bestie too.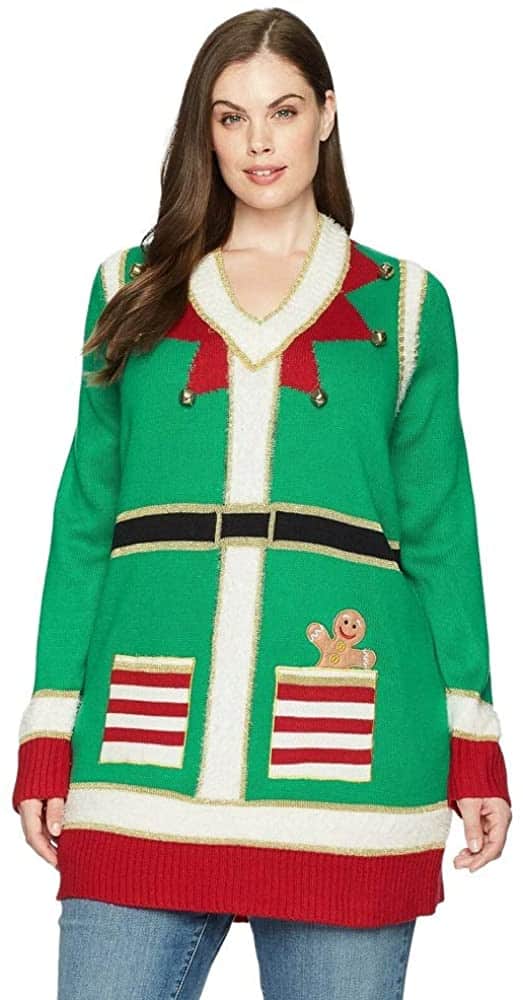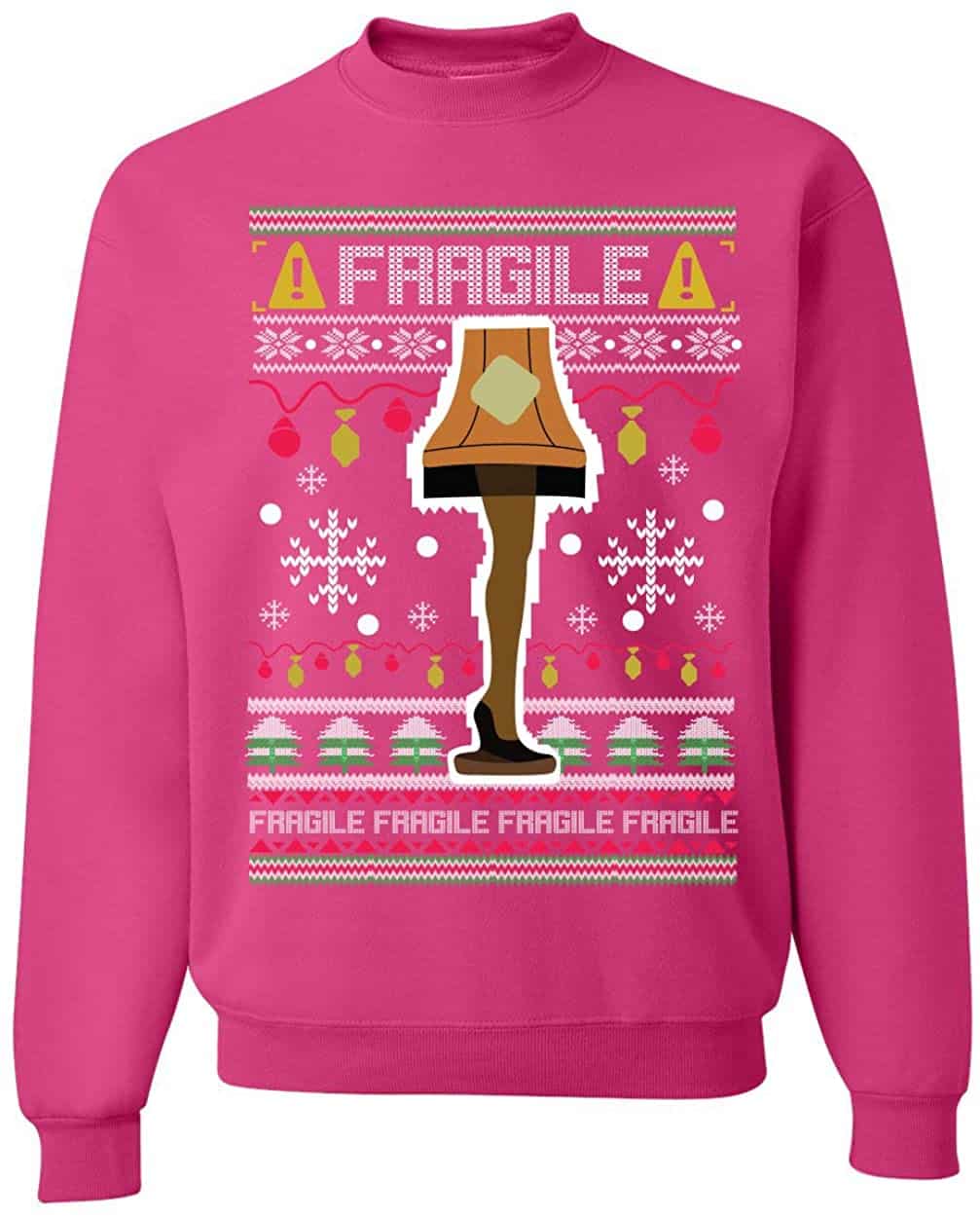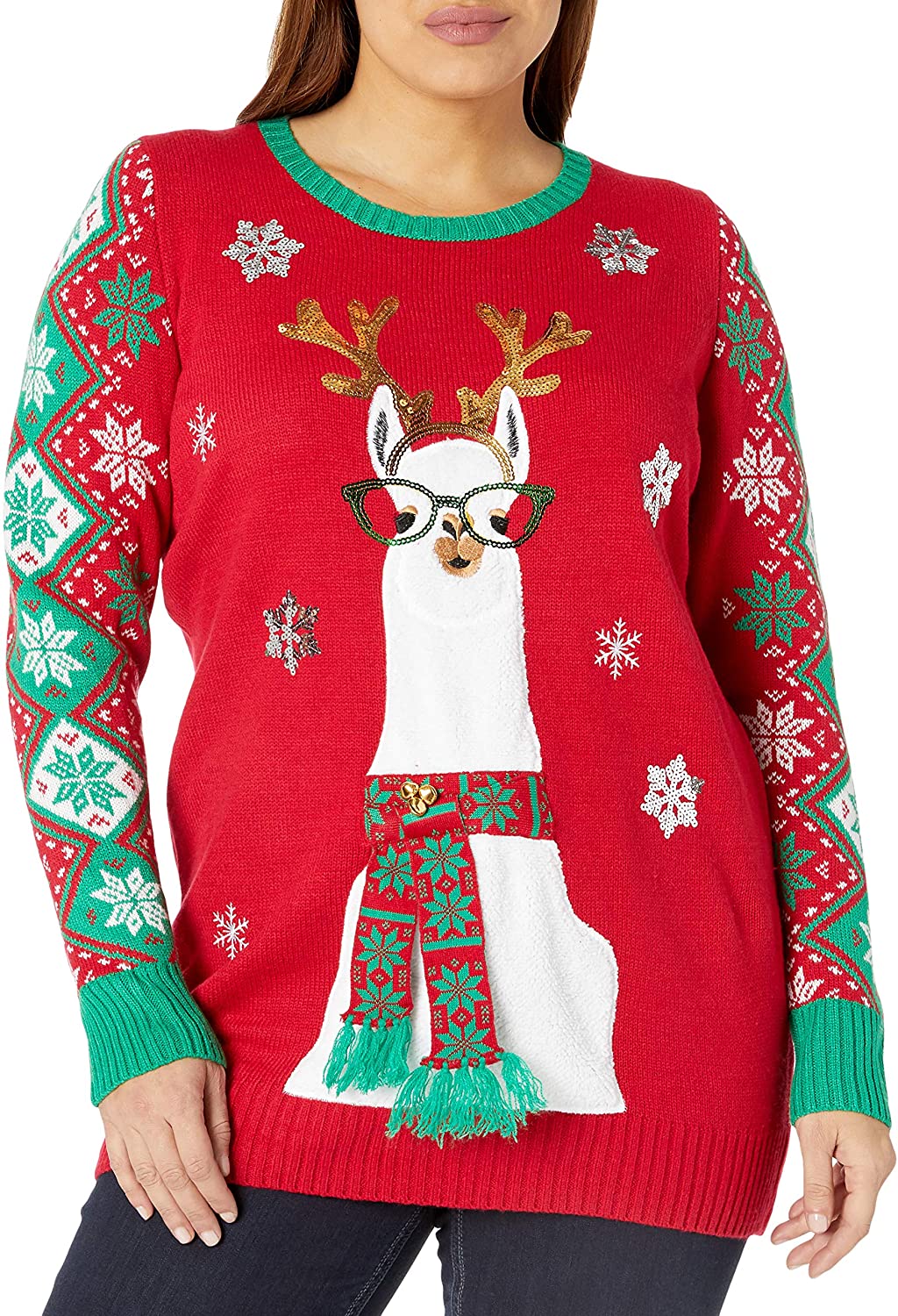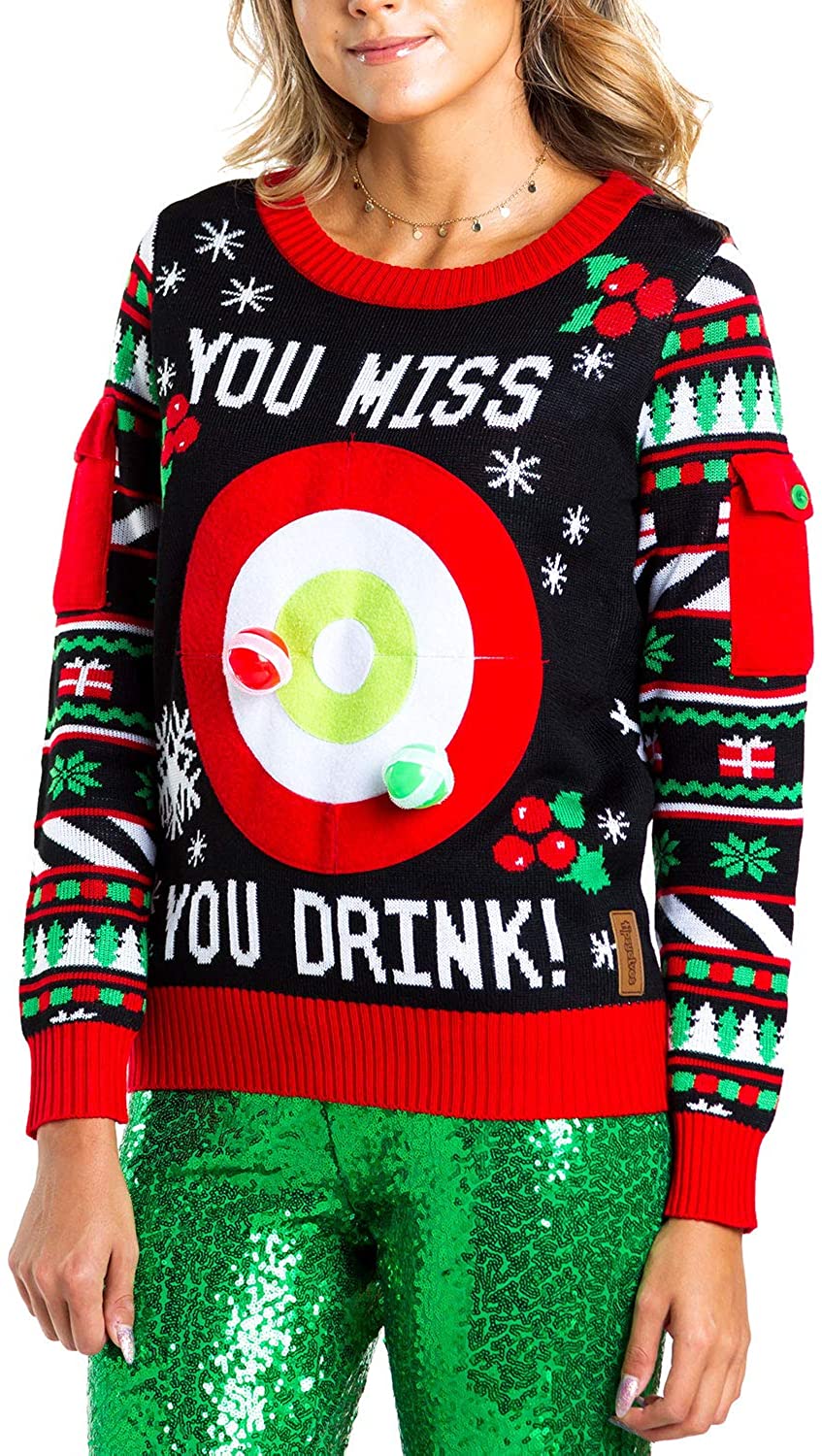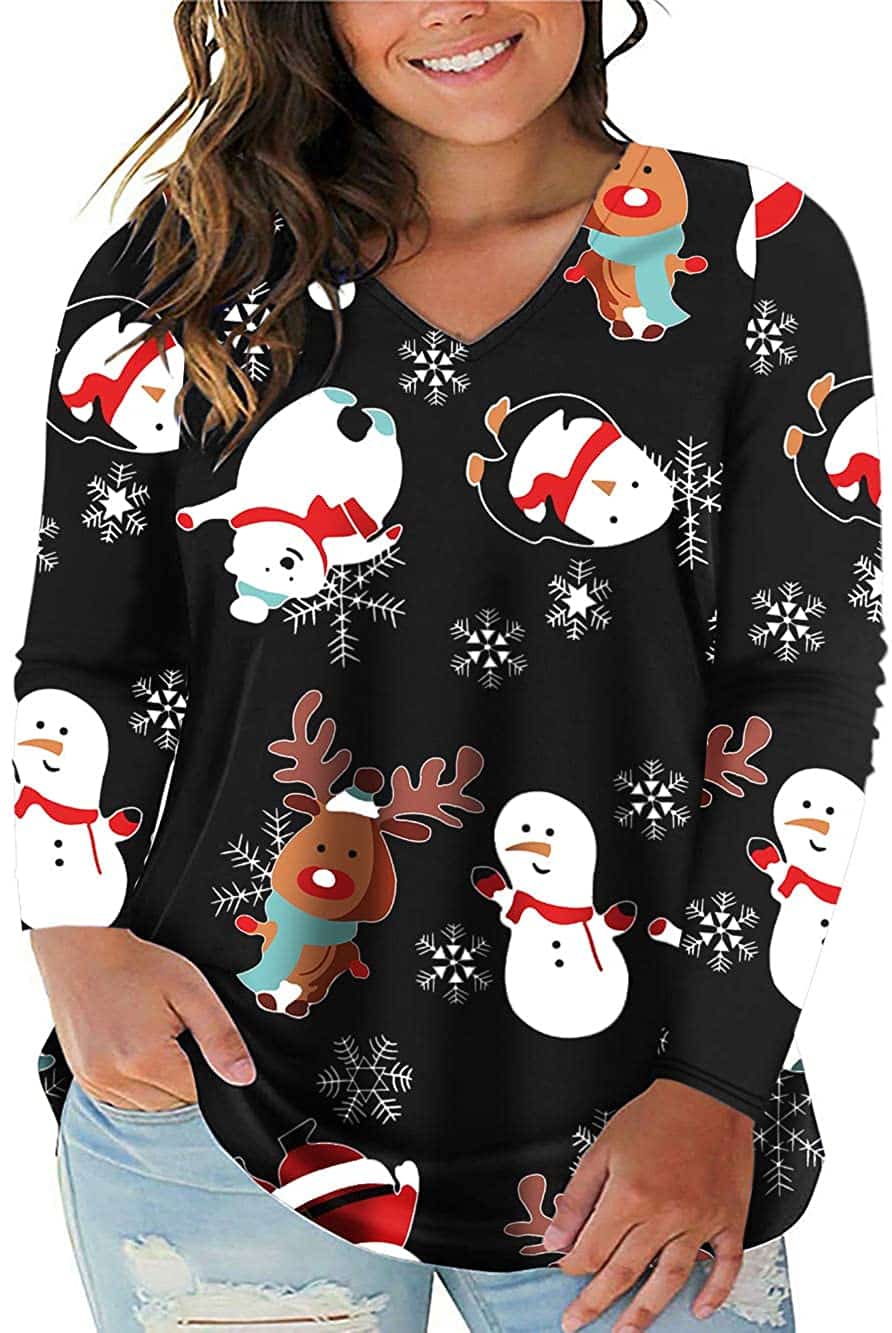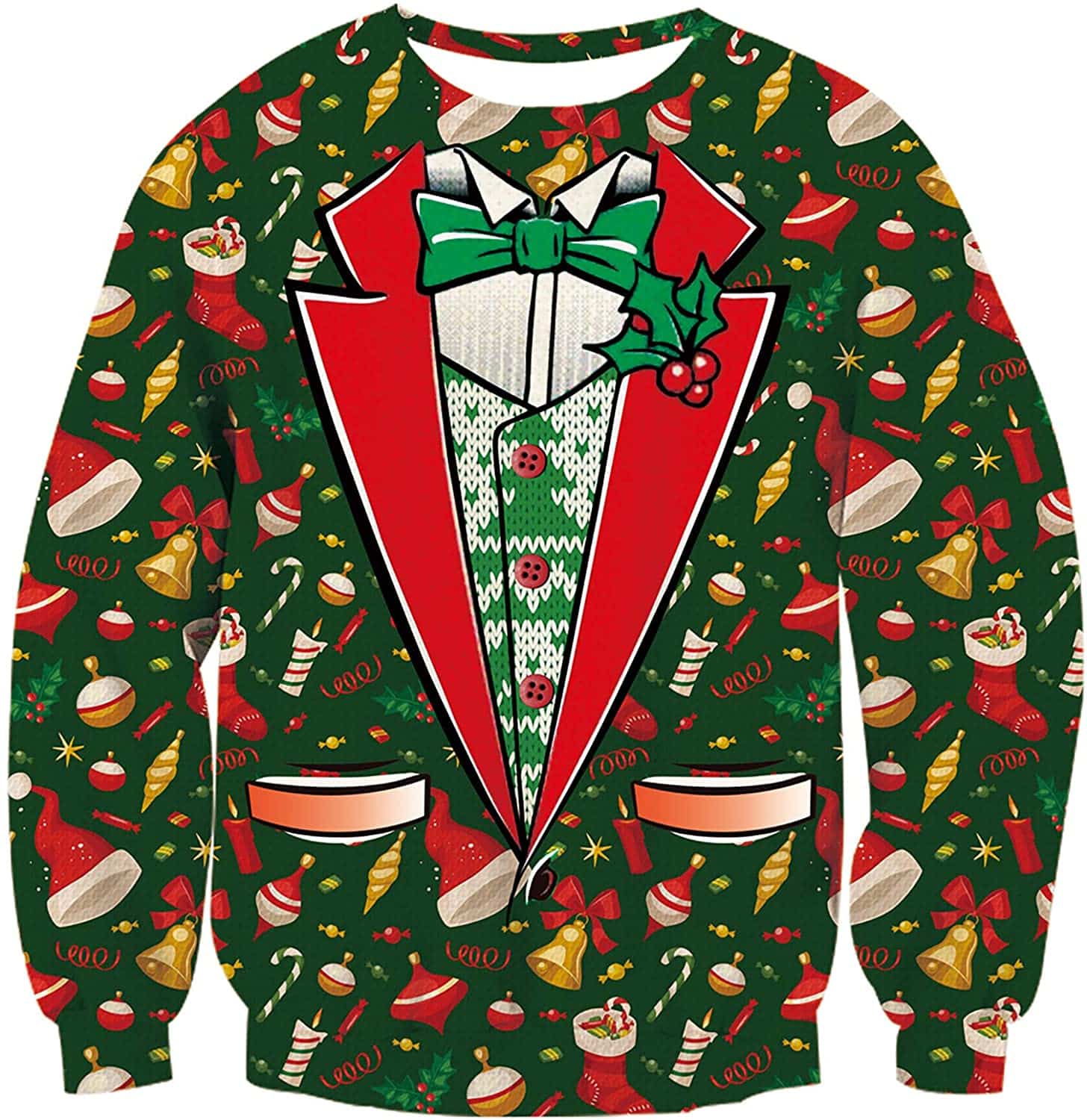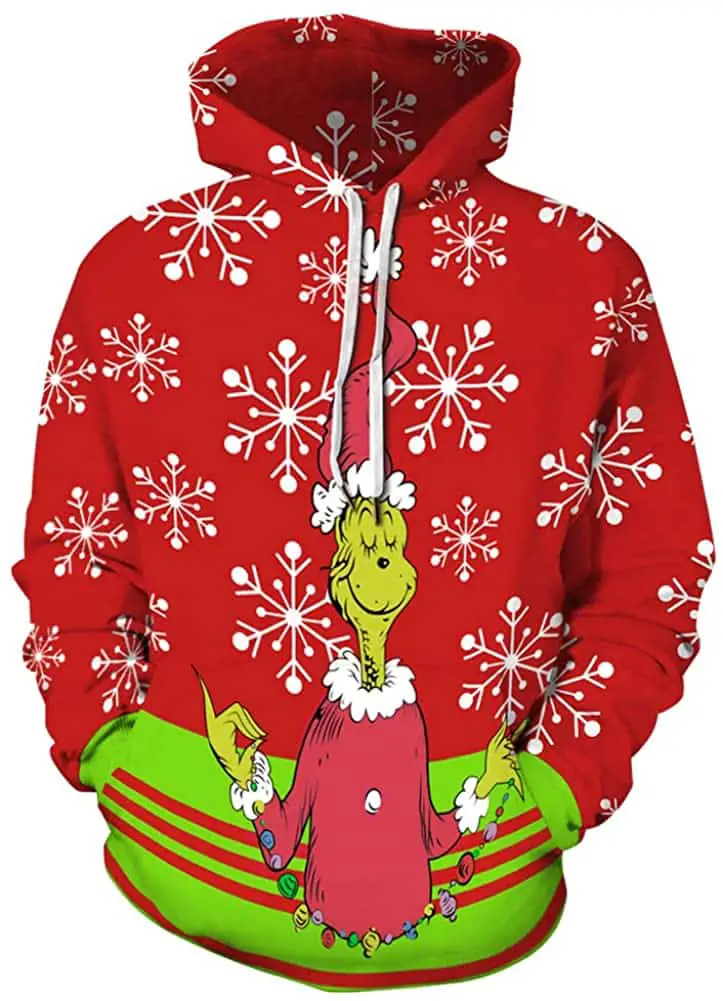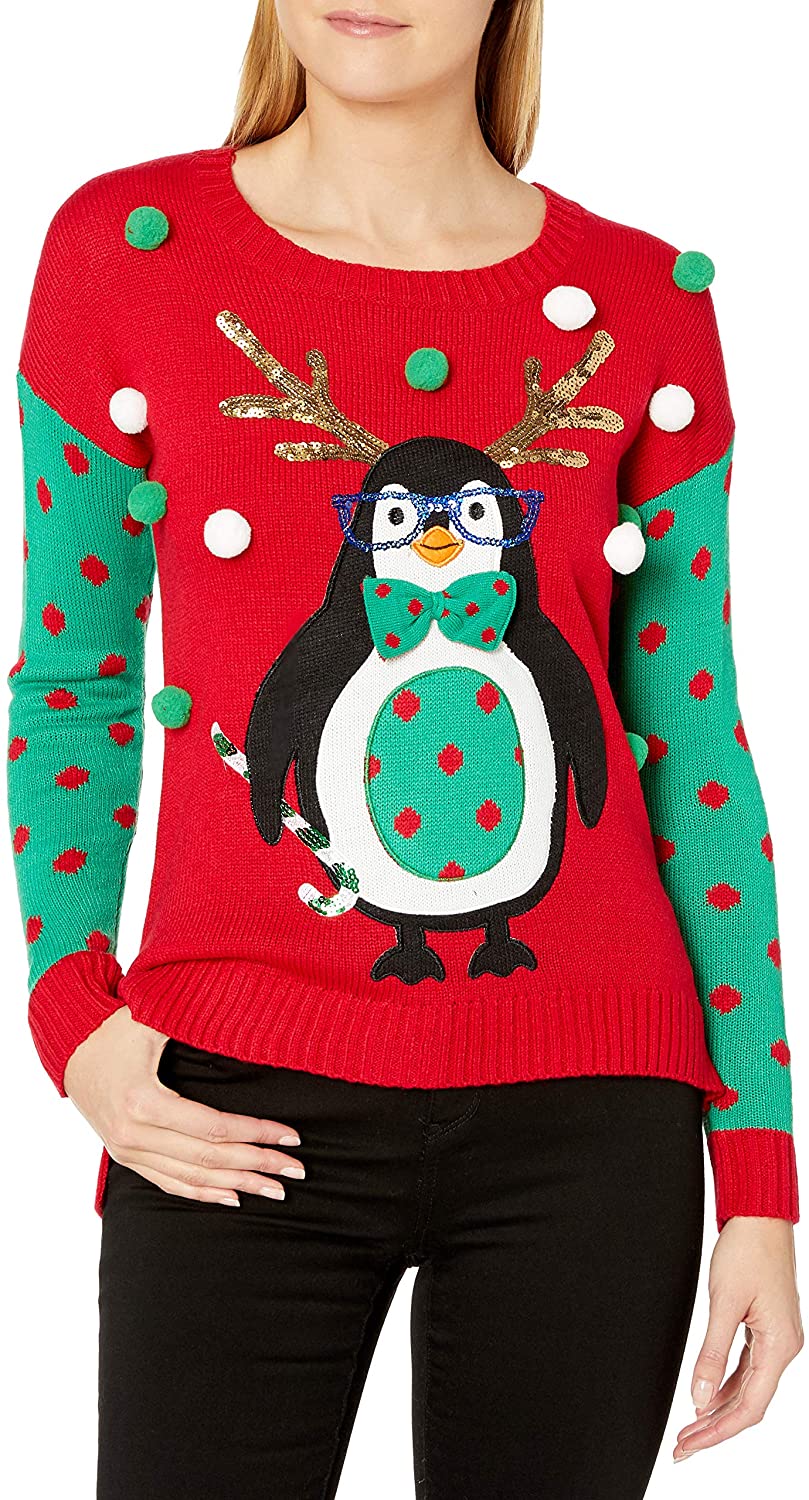 Funny Christmas Sweaters
A great way to make people laugh, these funny Christmas sweaters are perfect for breaking the ice or getting everyone into the Christmas spirit (and forgetting about being at work). Keep it traditional and sweet or bust out the meme-worthy sweater that will have everyone wanting one too.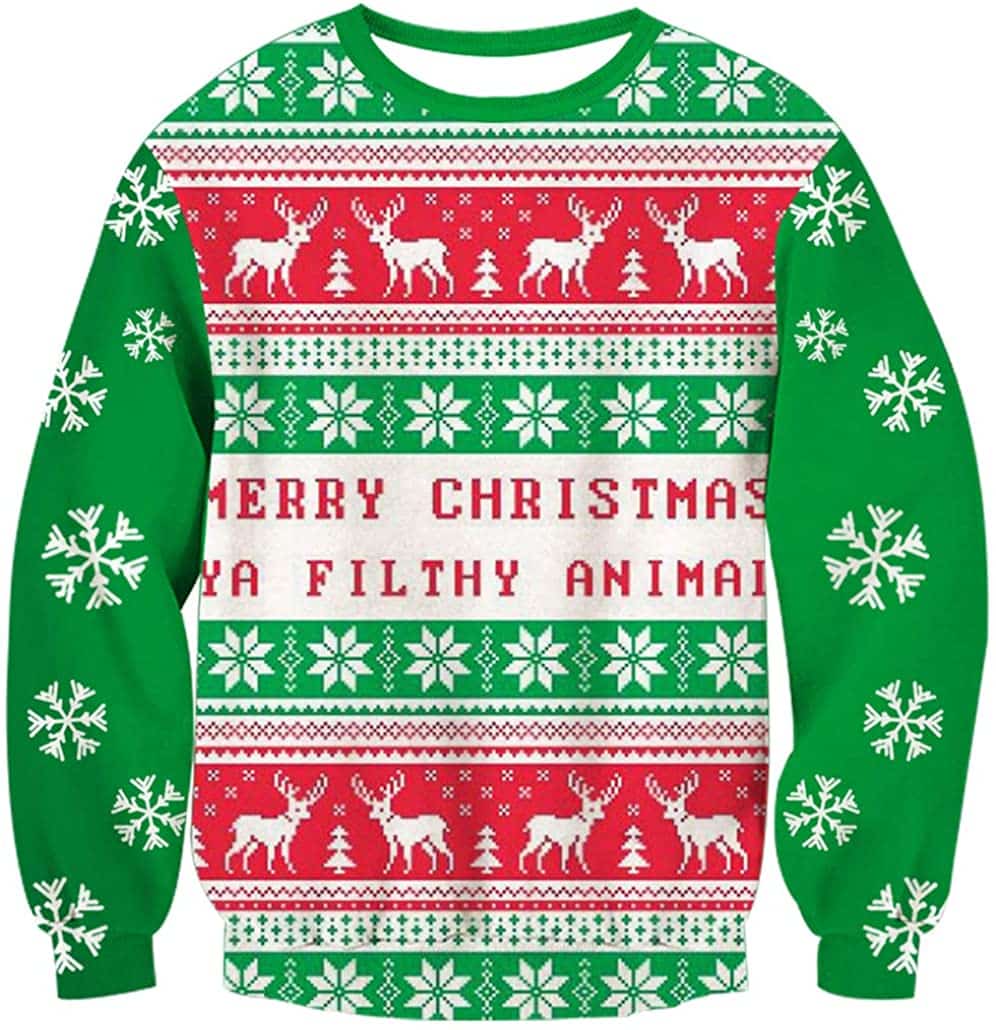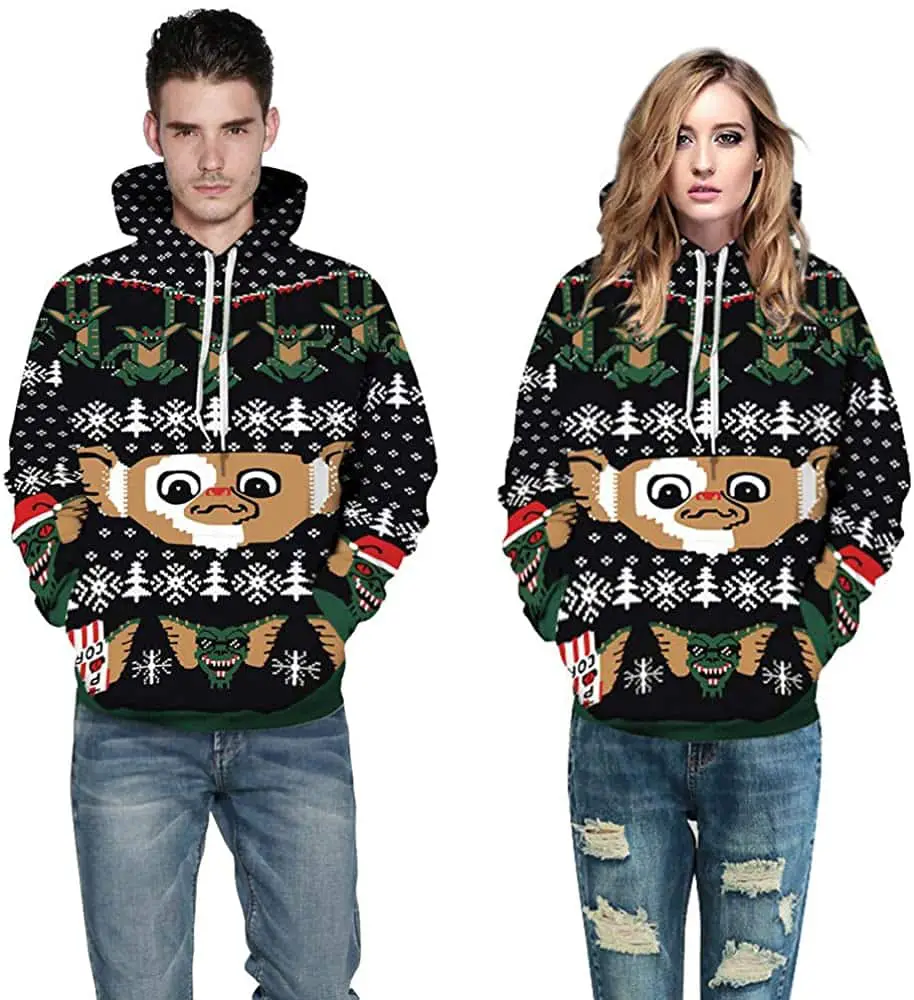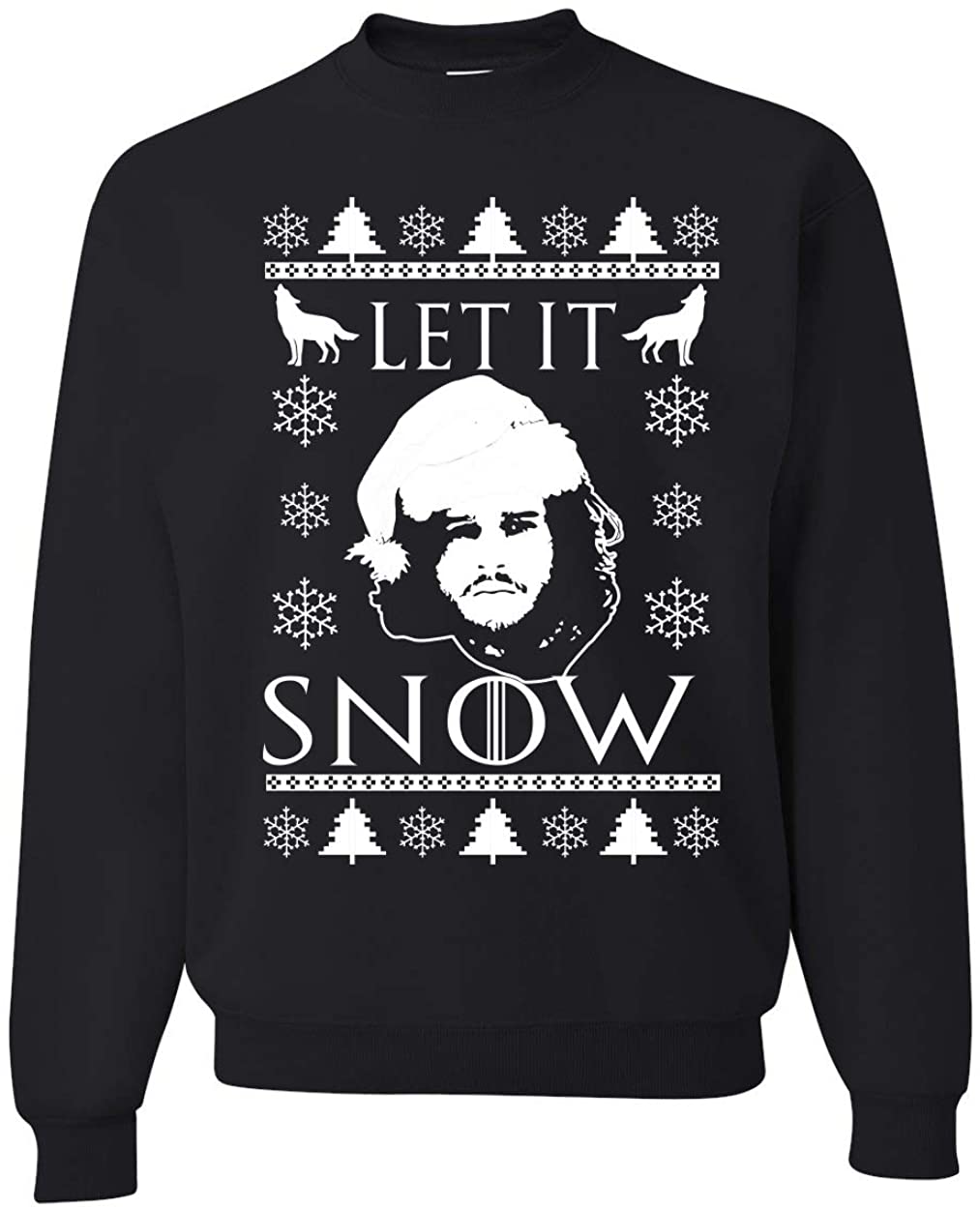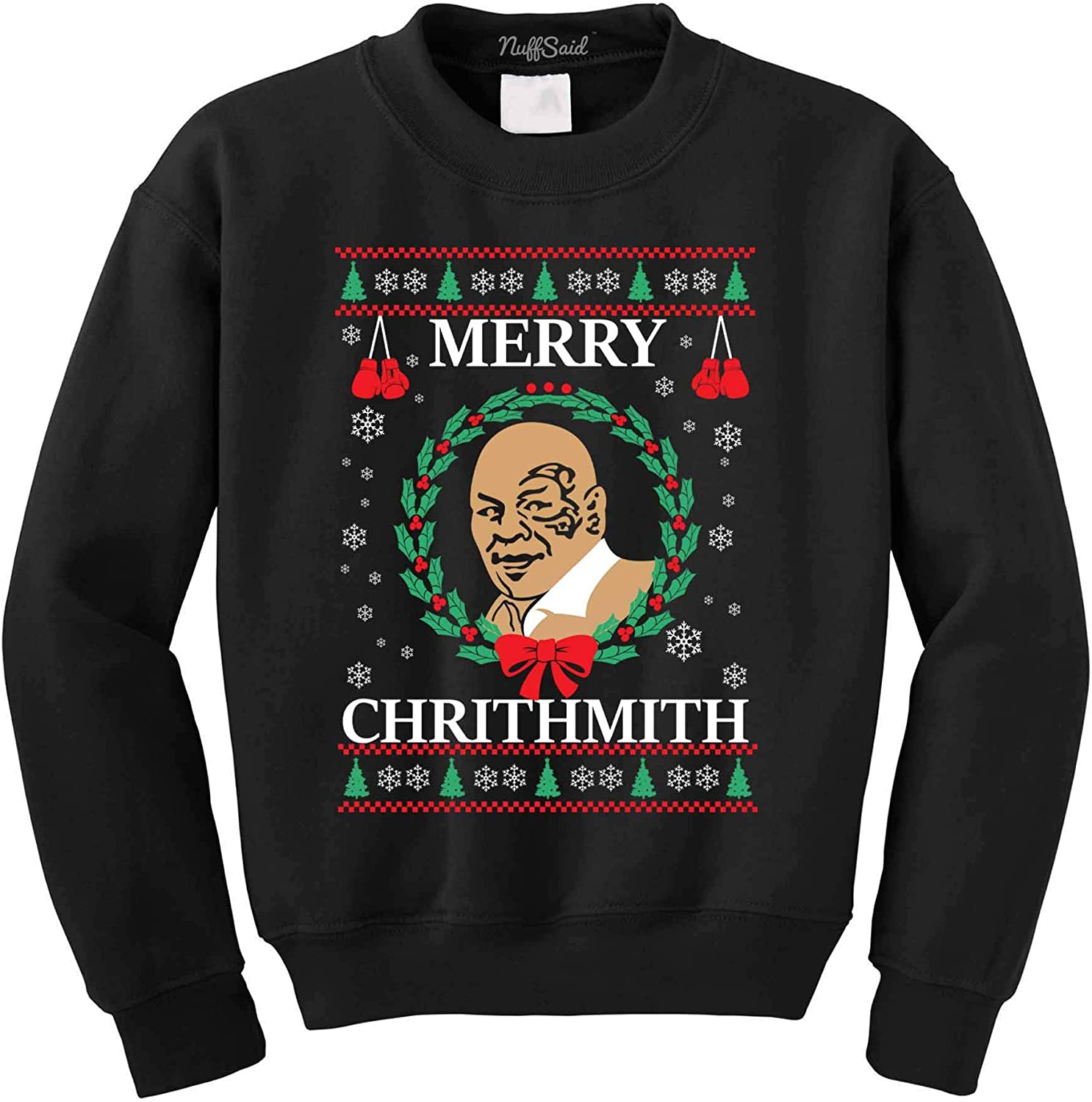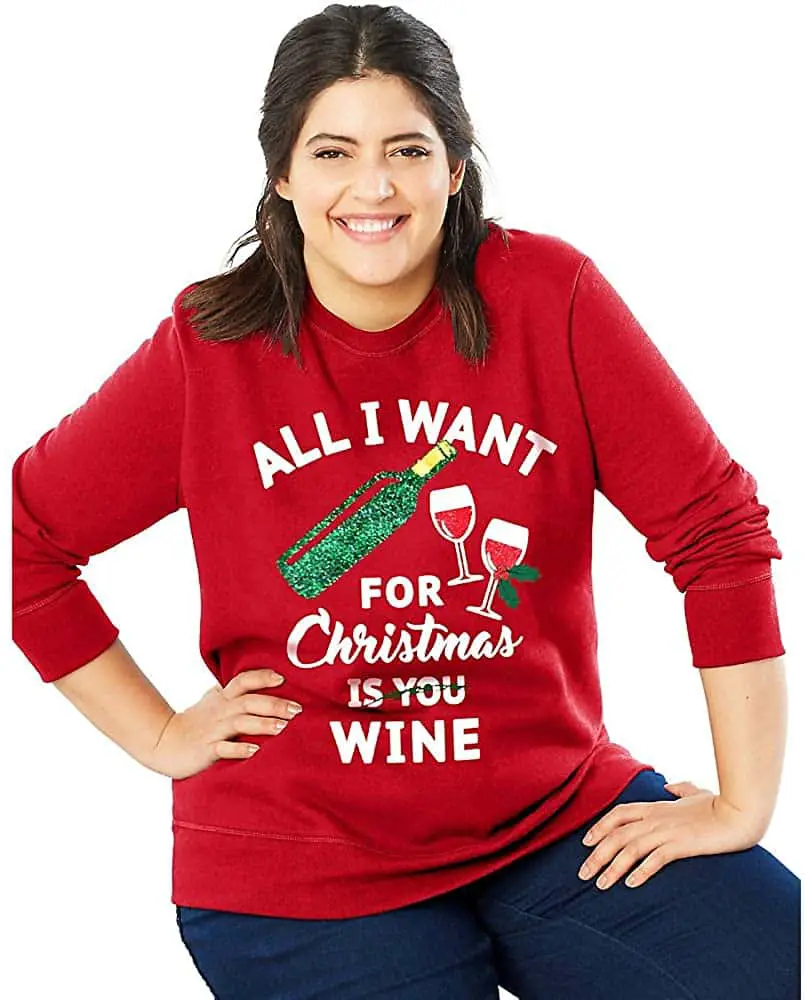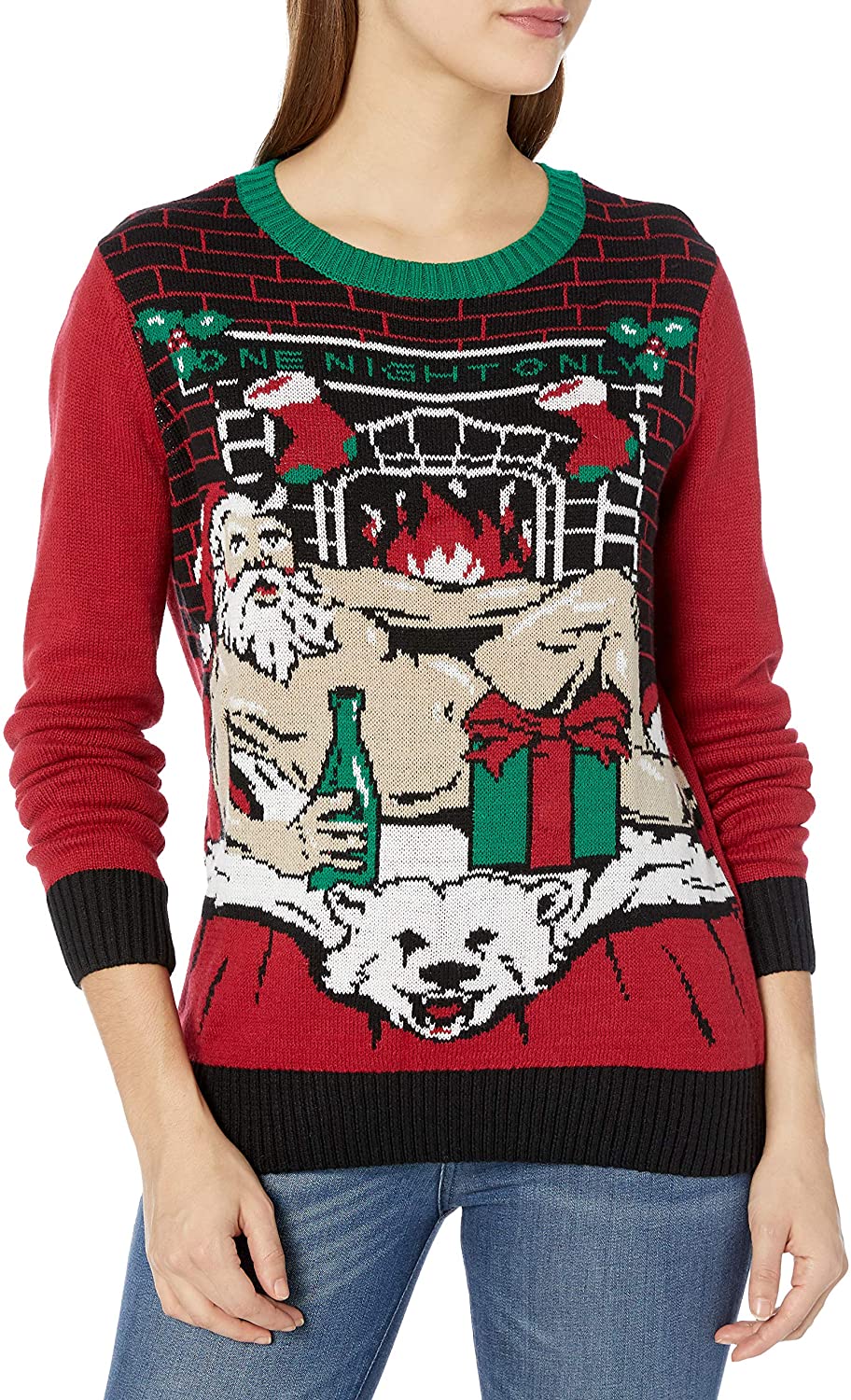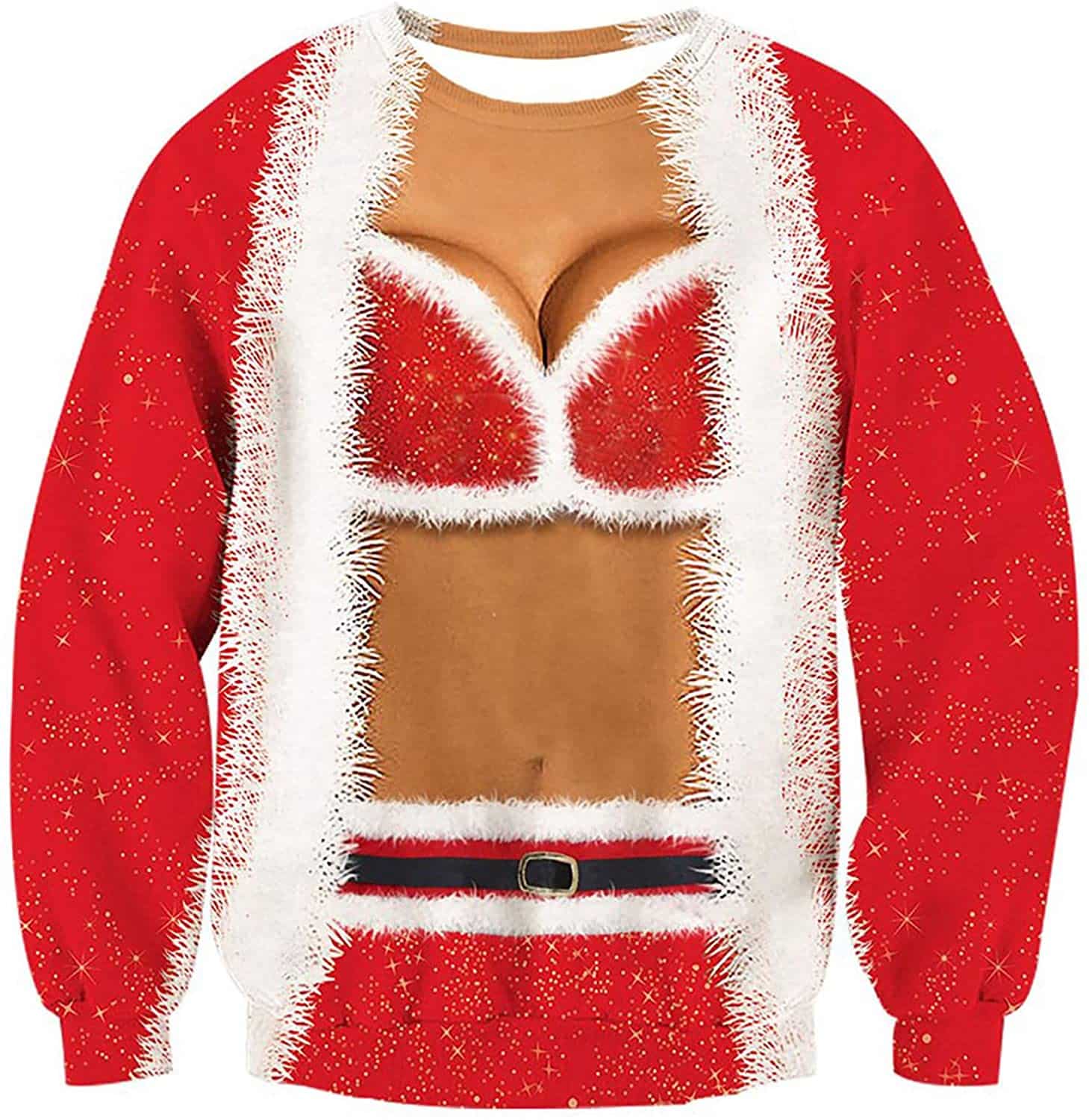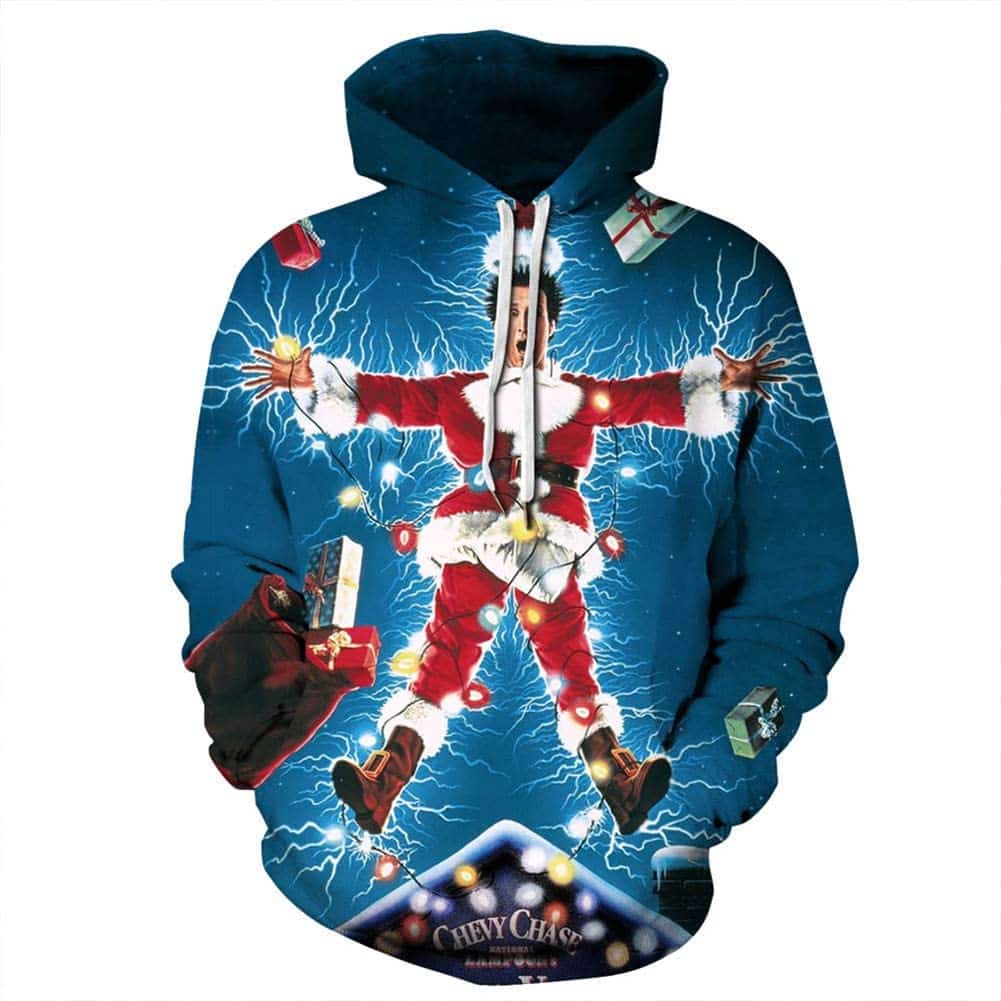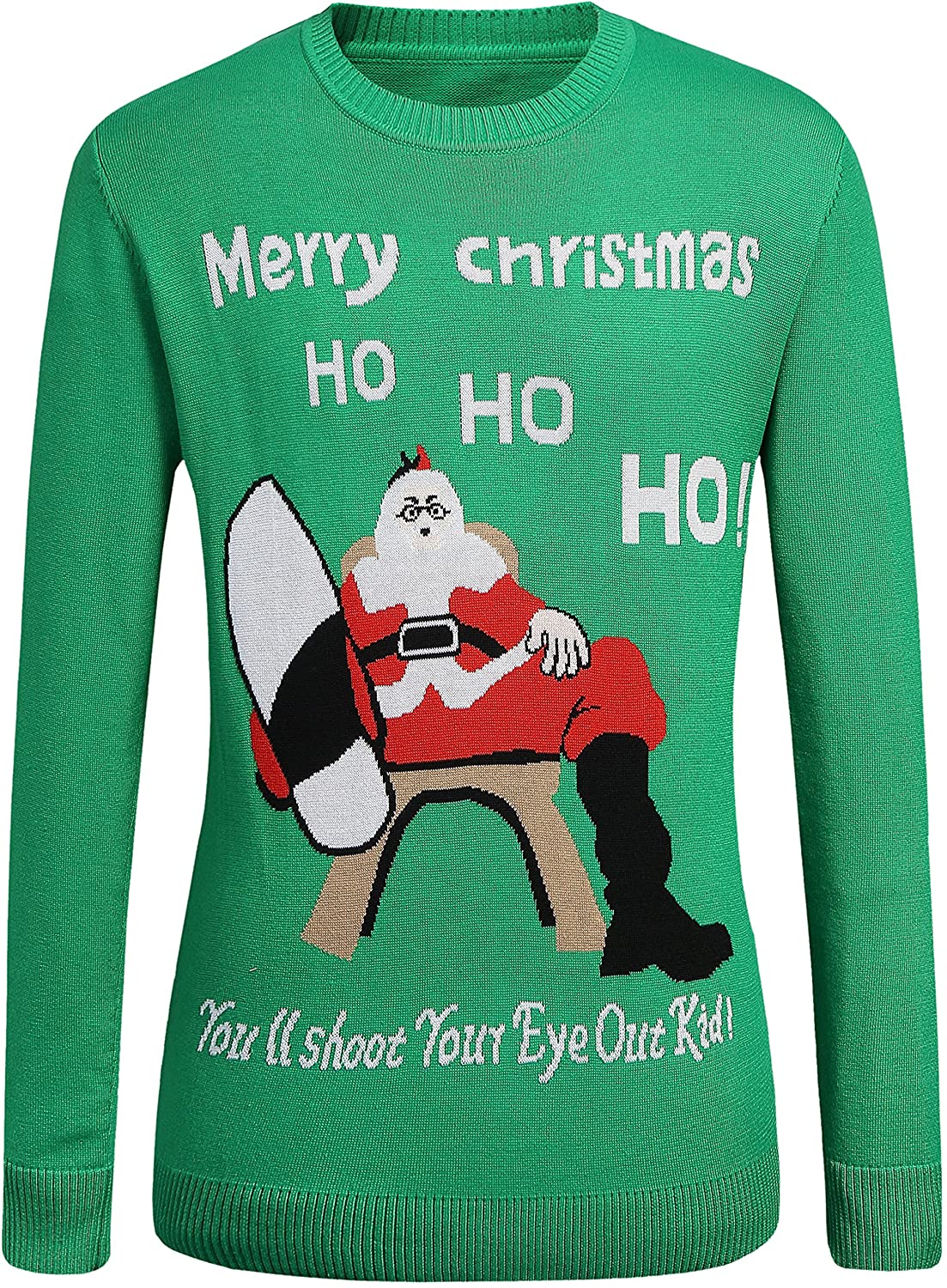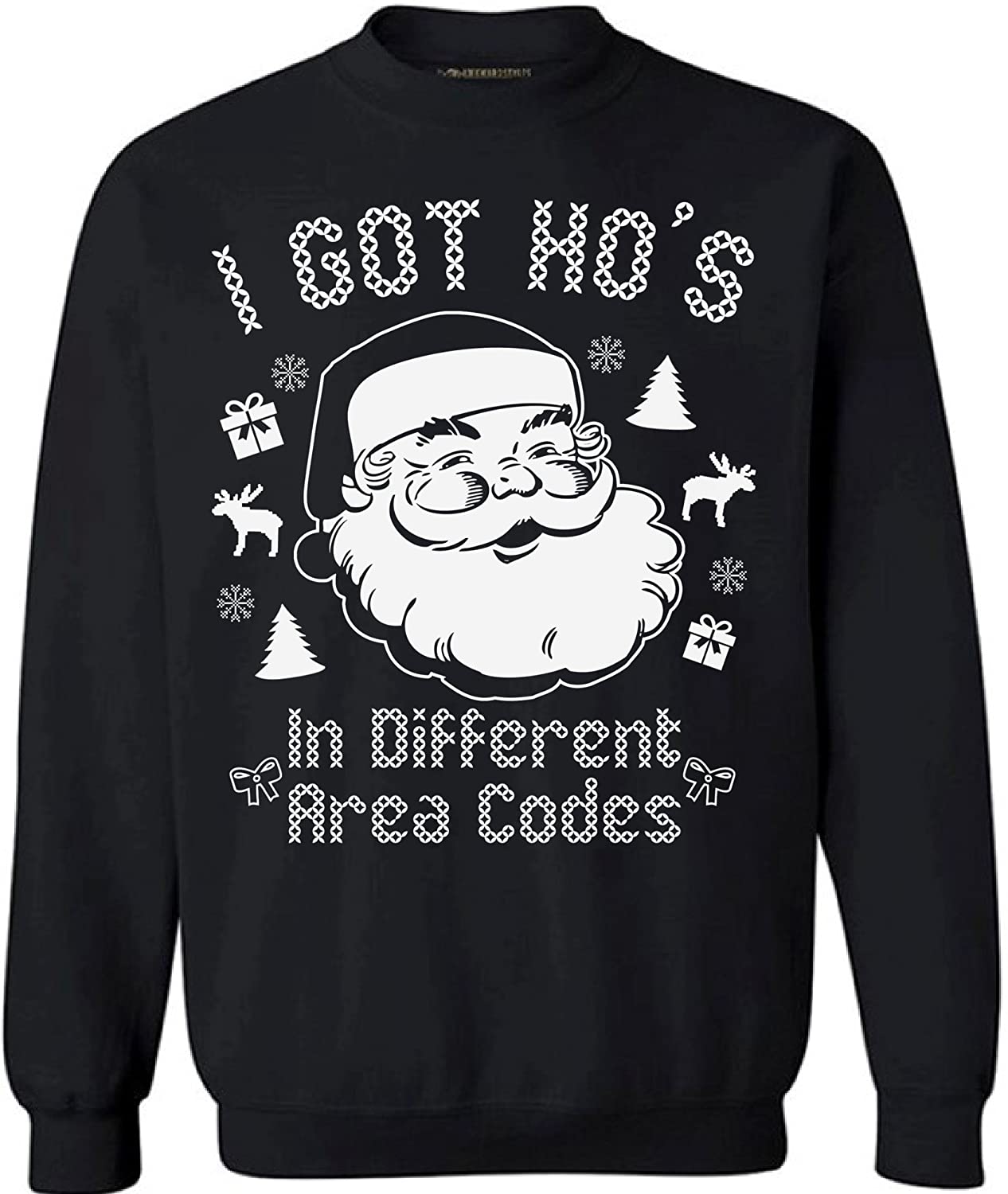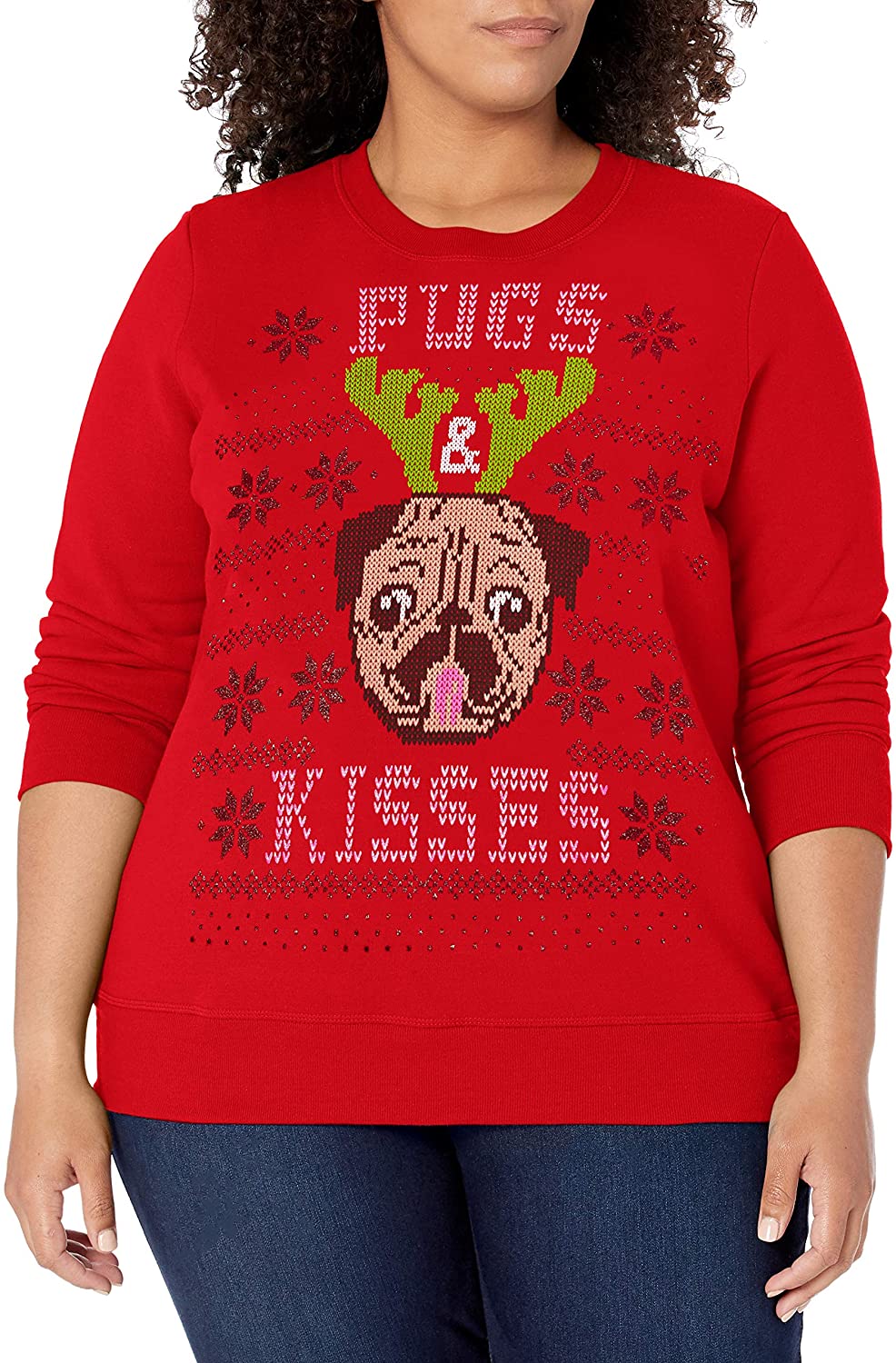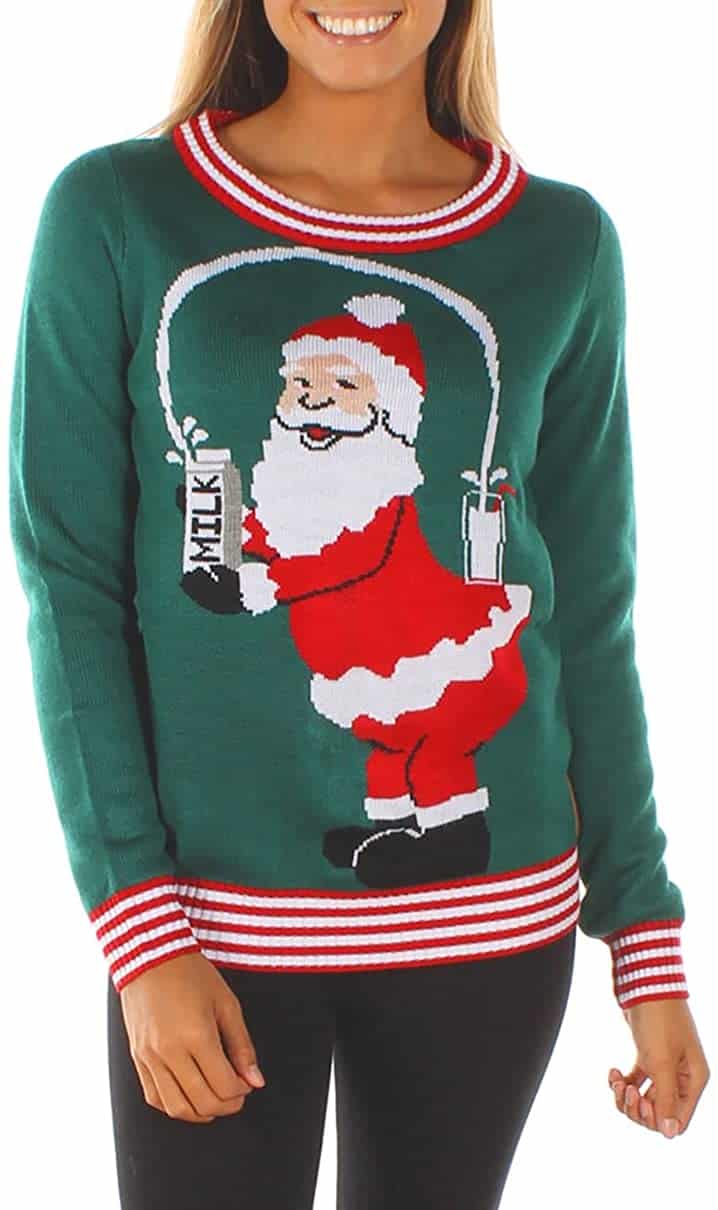 Cute Christmas Sweaters
If the ugly Christmas sweater isn't quite your thing, then the following might be.
A classic Christmas sweater helps you get in the festive mood and keep you feeling cozy and cute at any party. Perfect for adding a little holiday flare to your regular look or giving you a sweet wintery style for an unexpected party, this just what your winter wardrobe needs.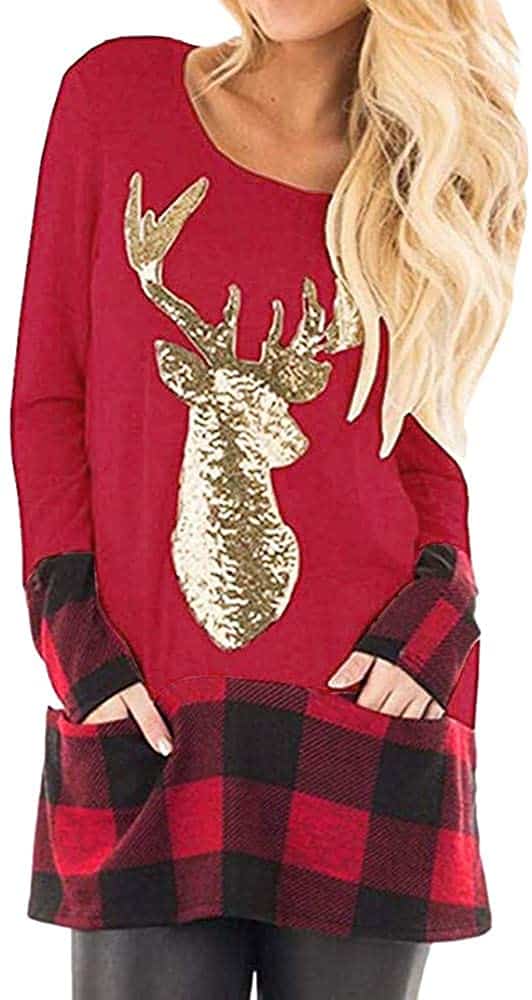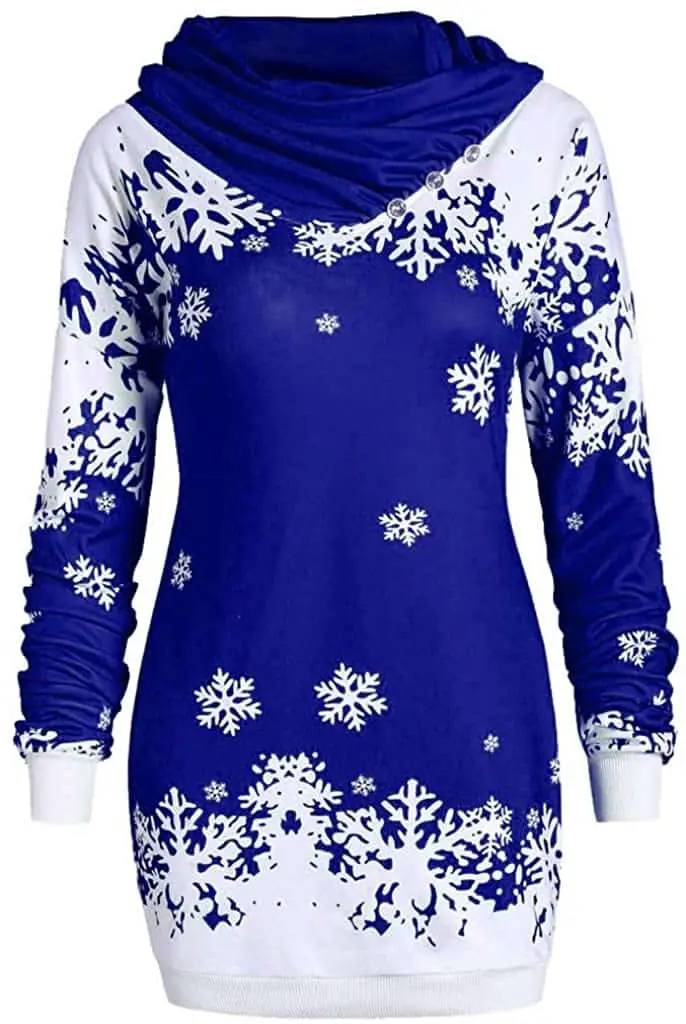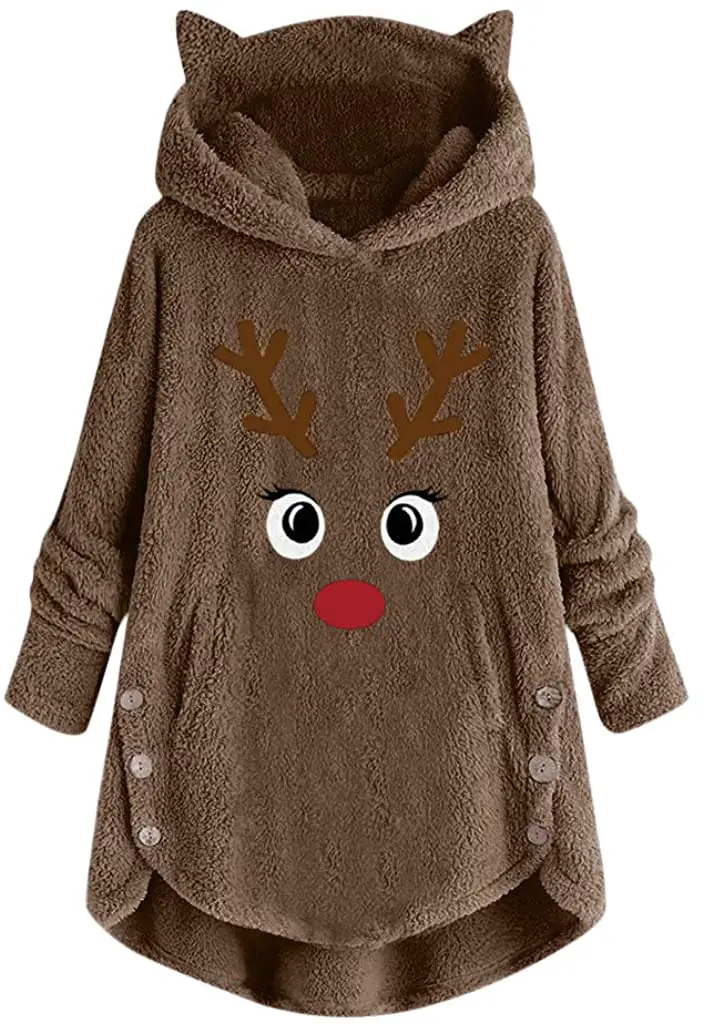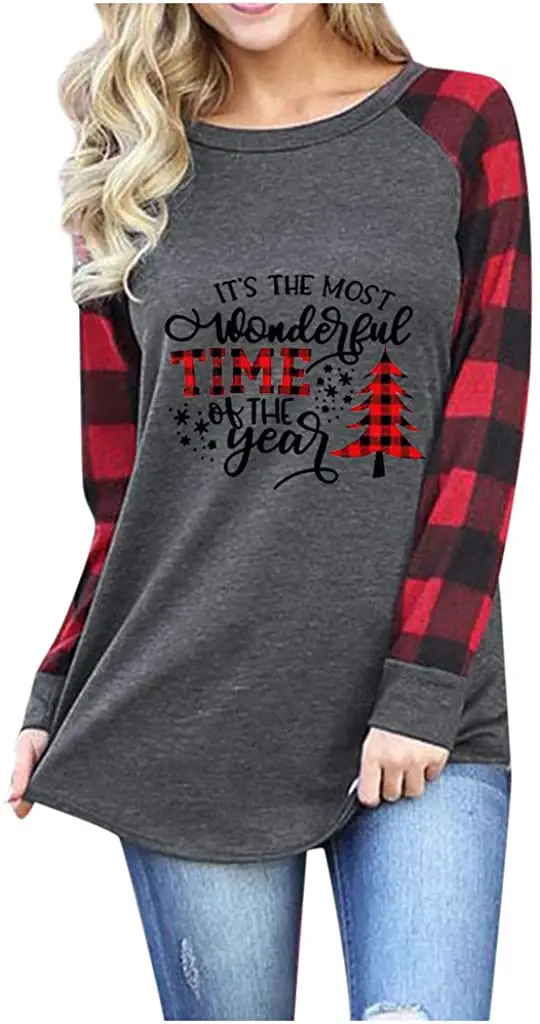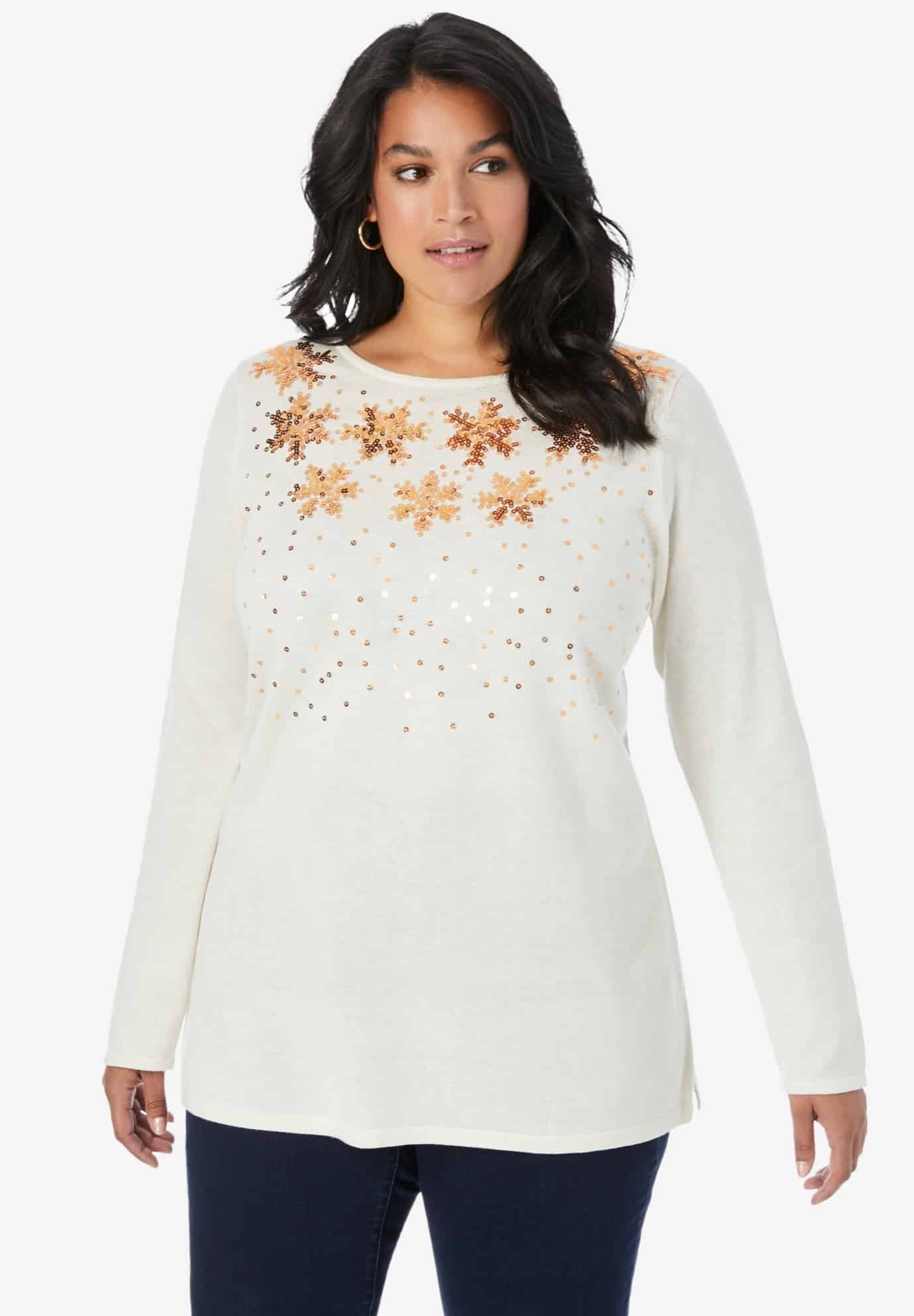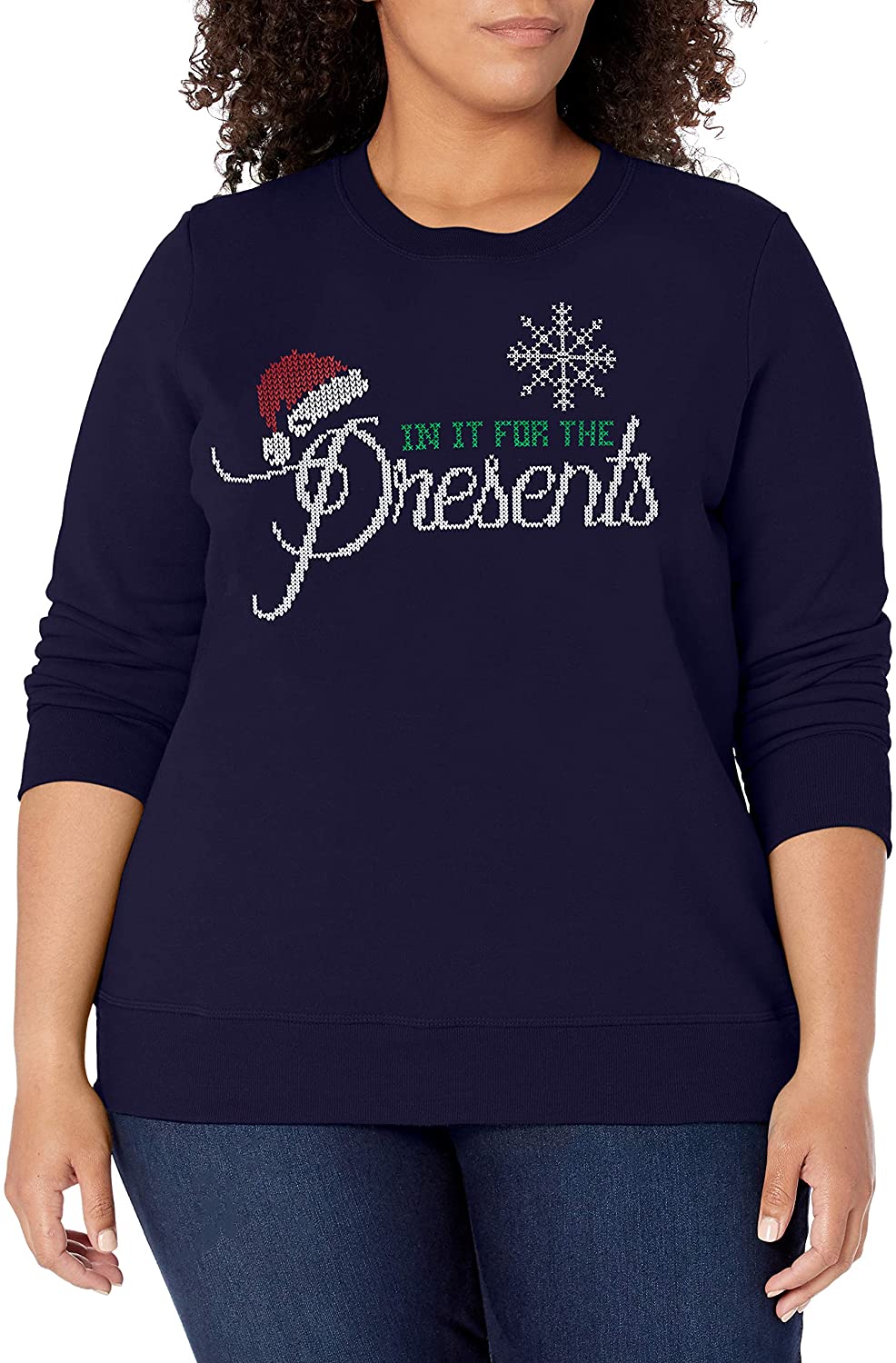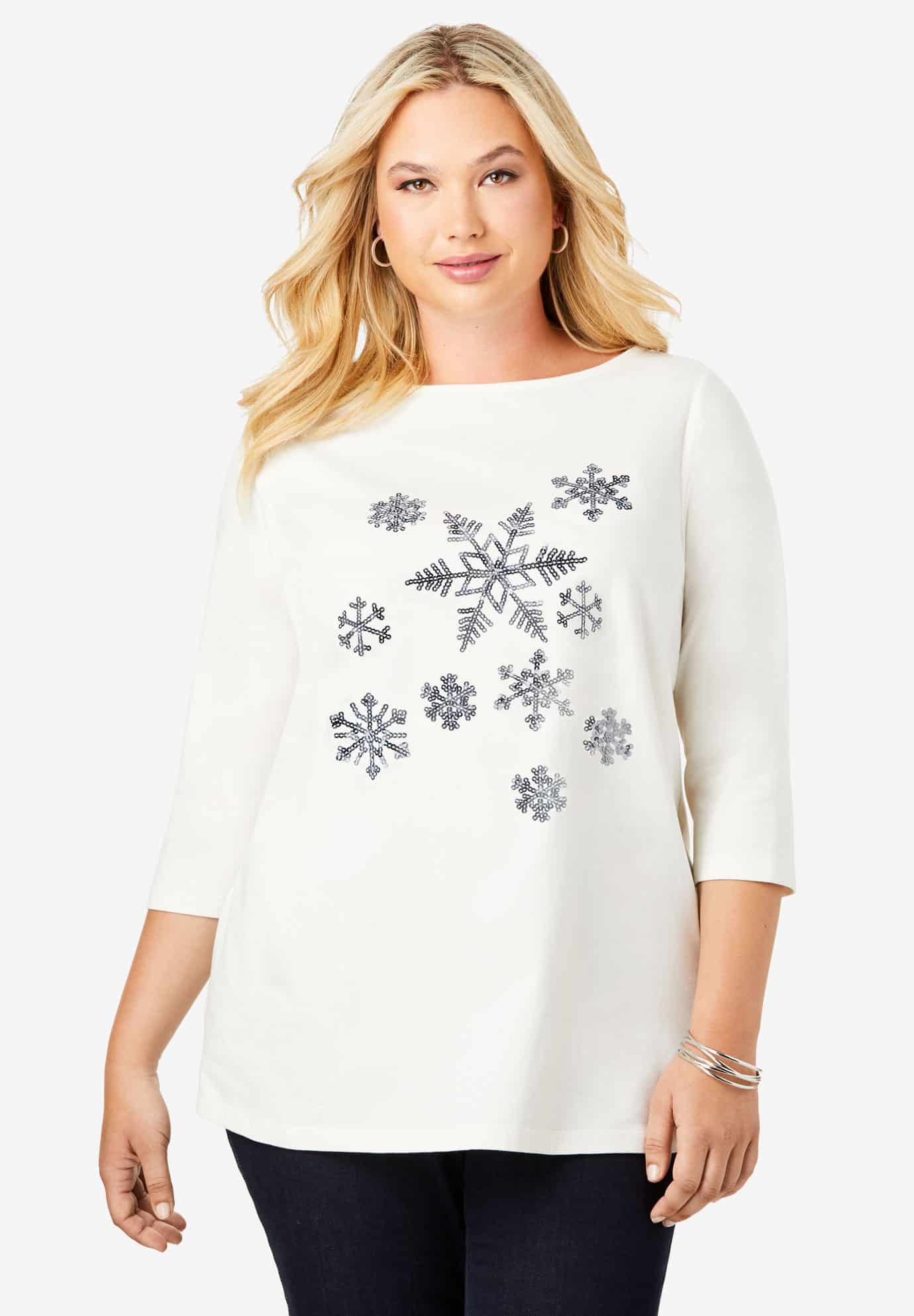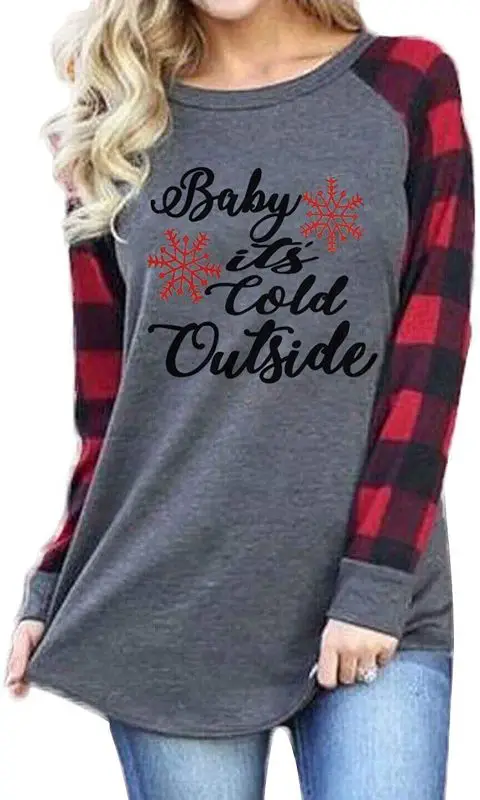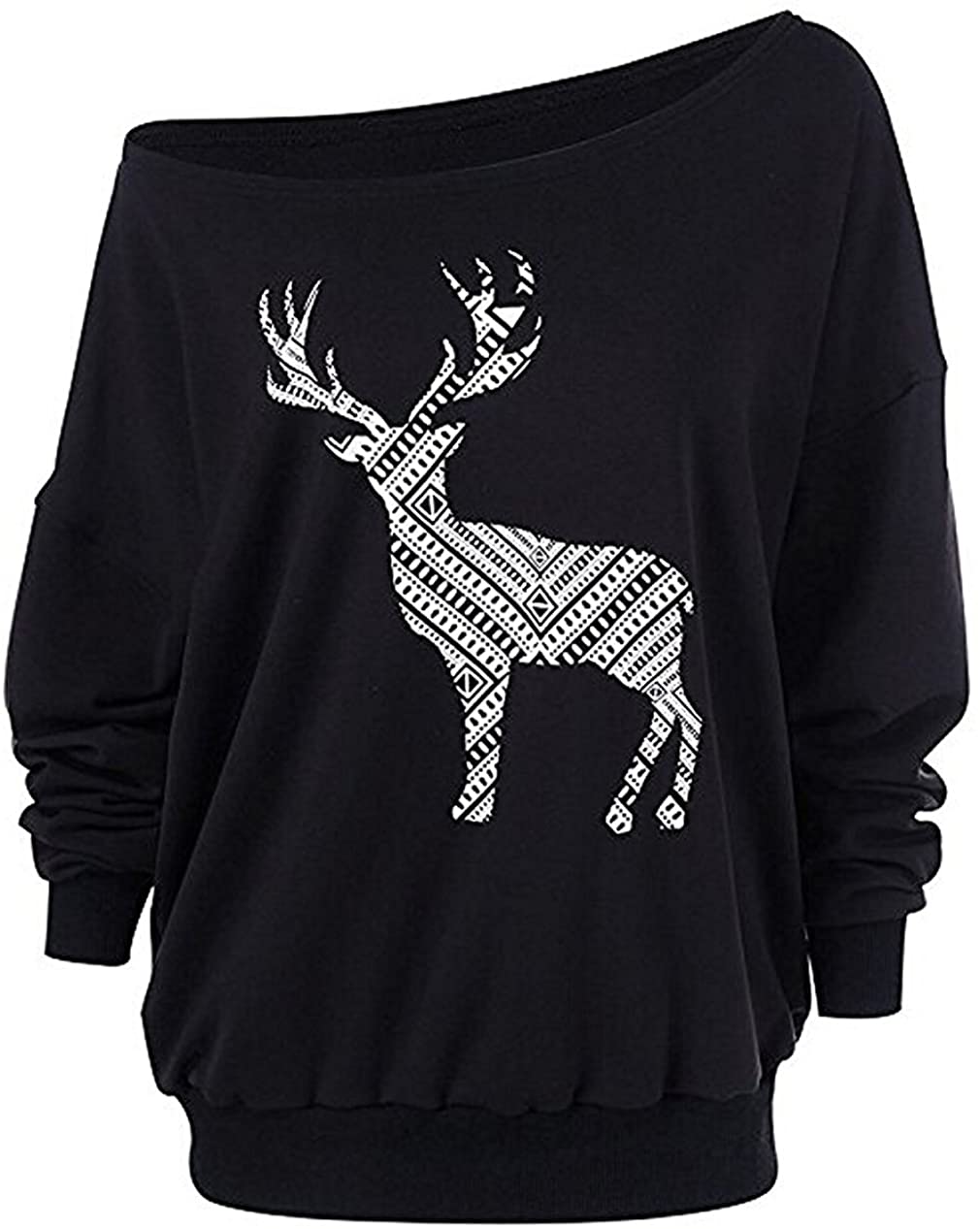 Plus Size Christmas Cardigans
A Christmas cardigan to add layers and a little holiday flare, they come in a wide range of looks from traditional winter to ugly cringe Christmas. No matter what type of look you're going for, these are sure to keep you cozy and warm.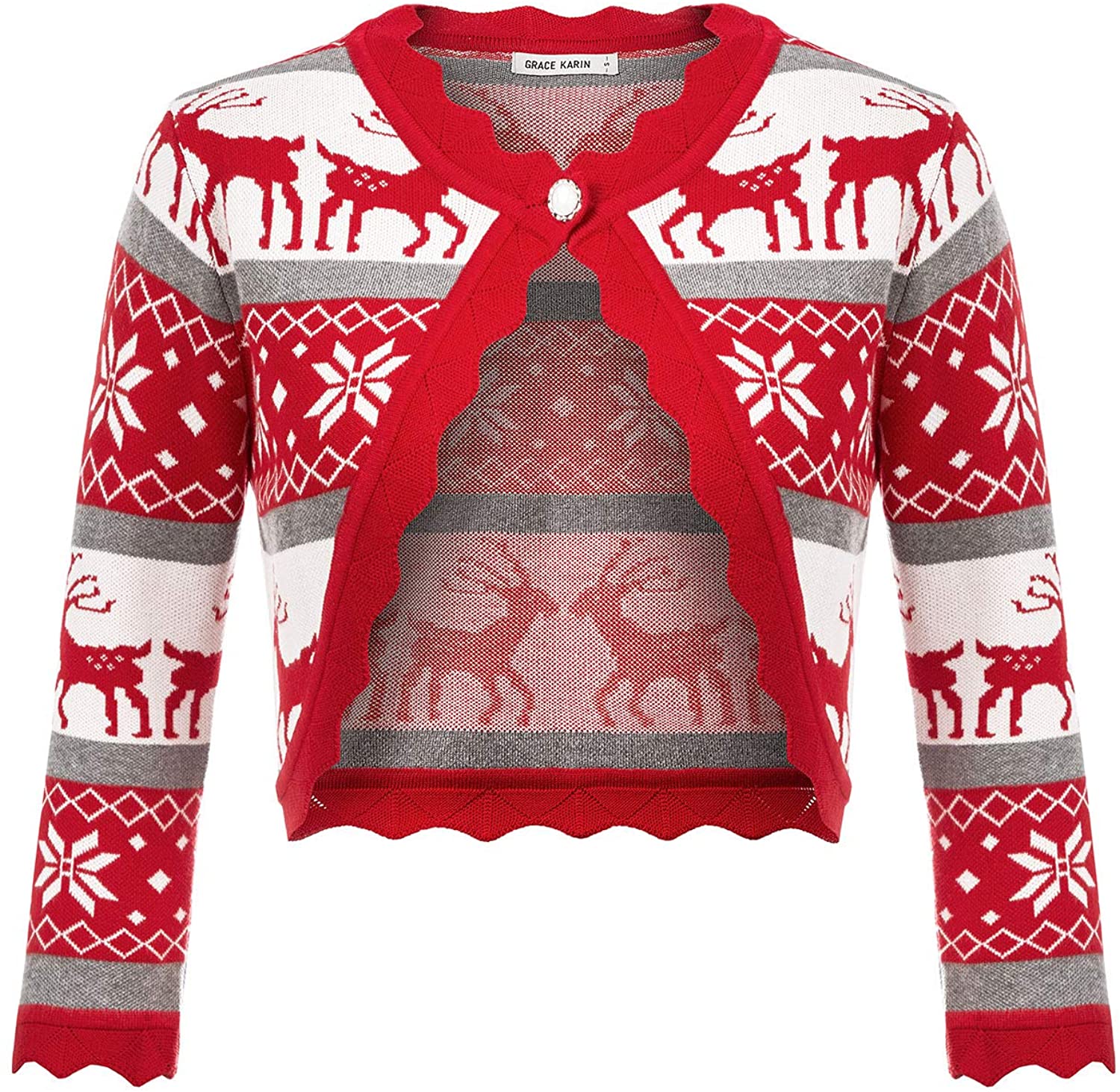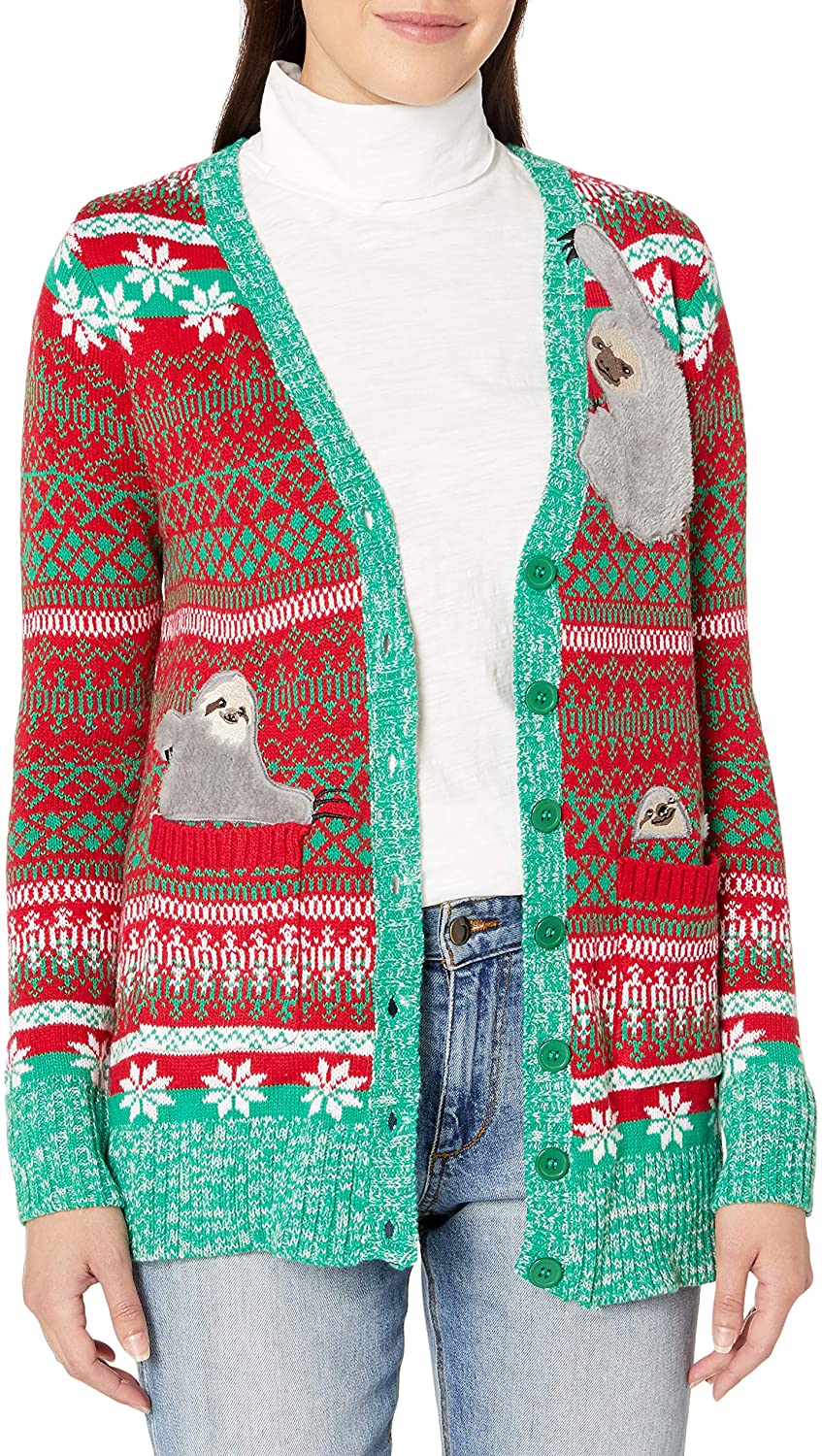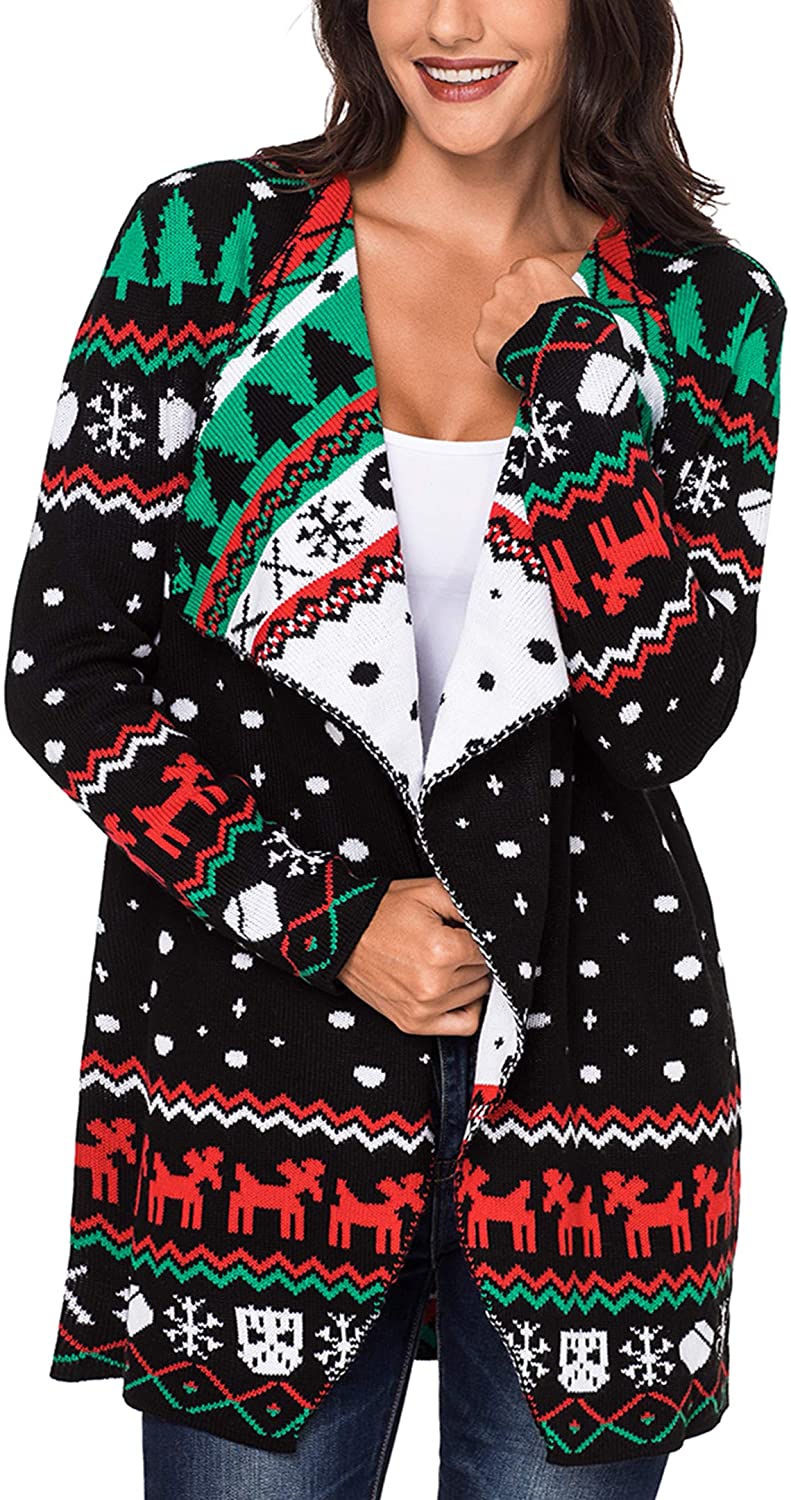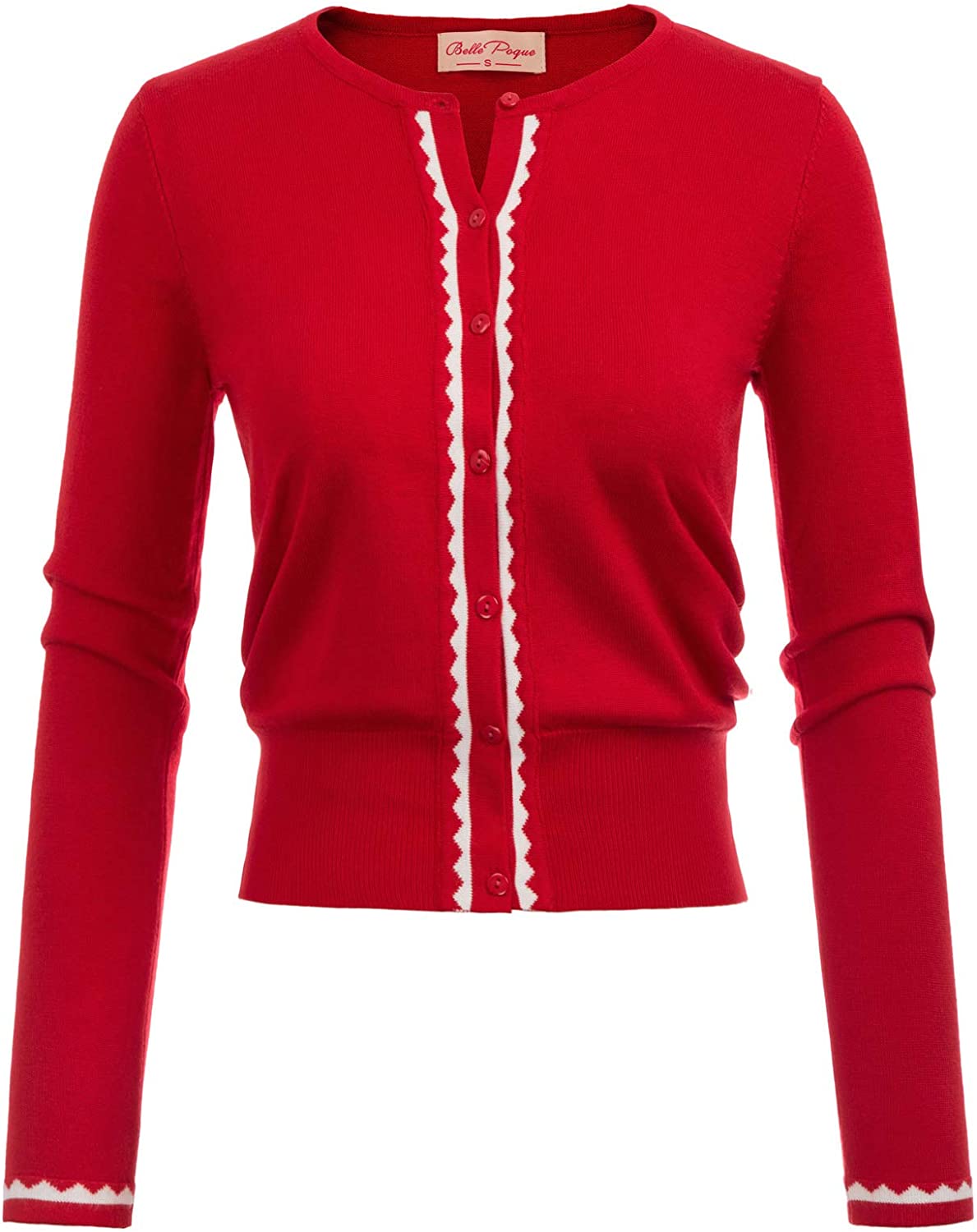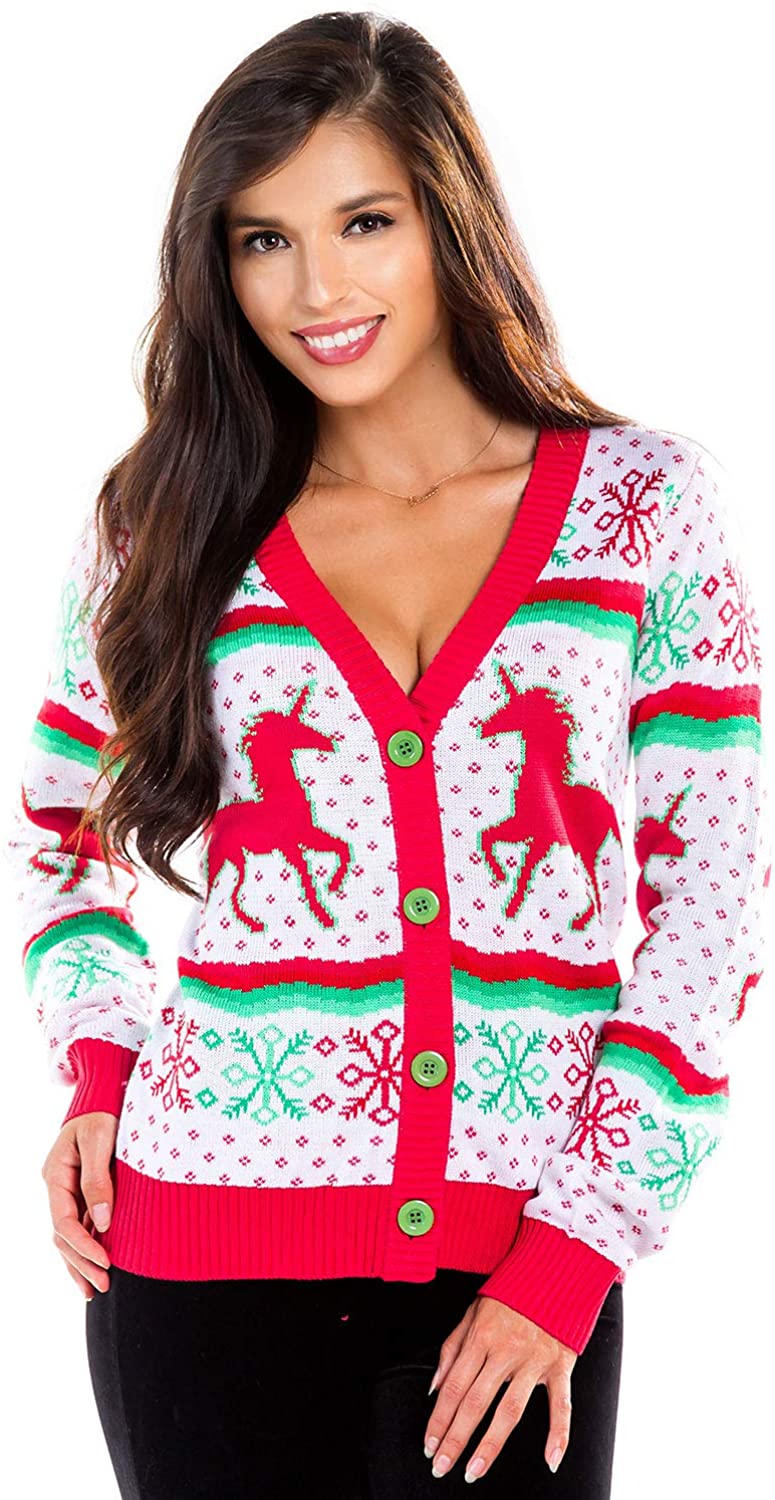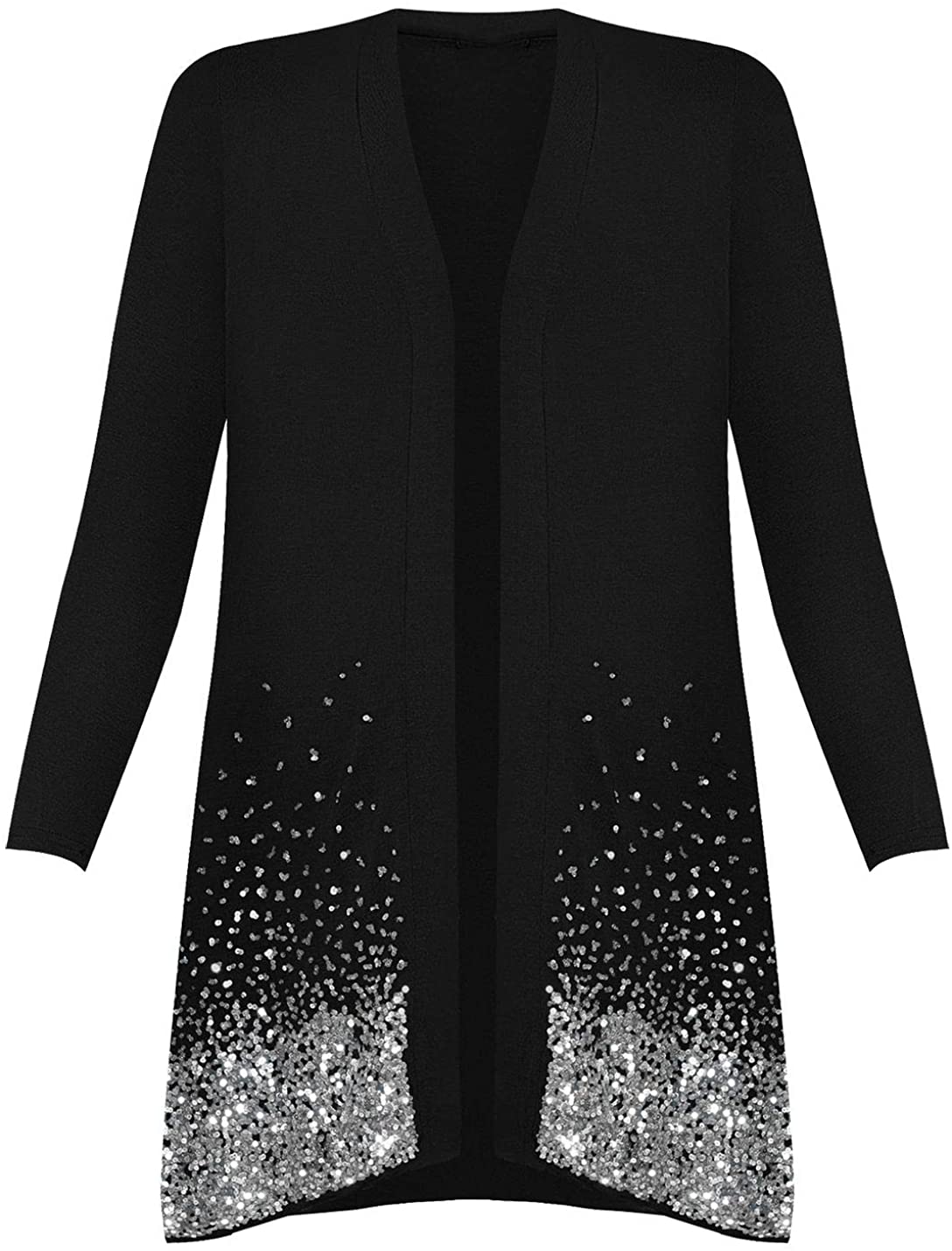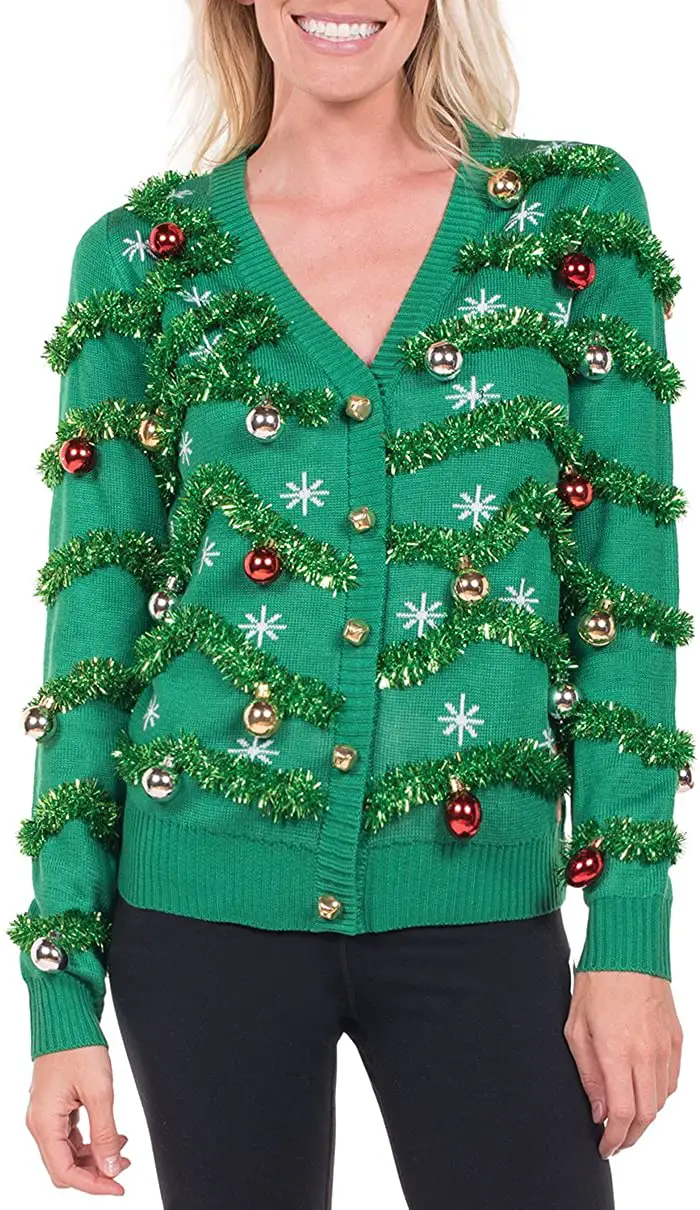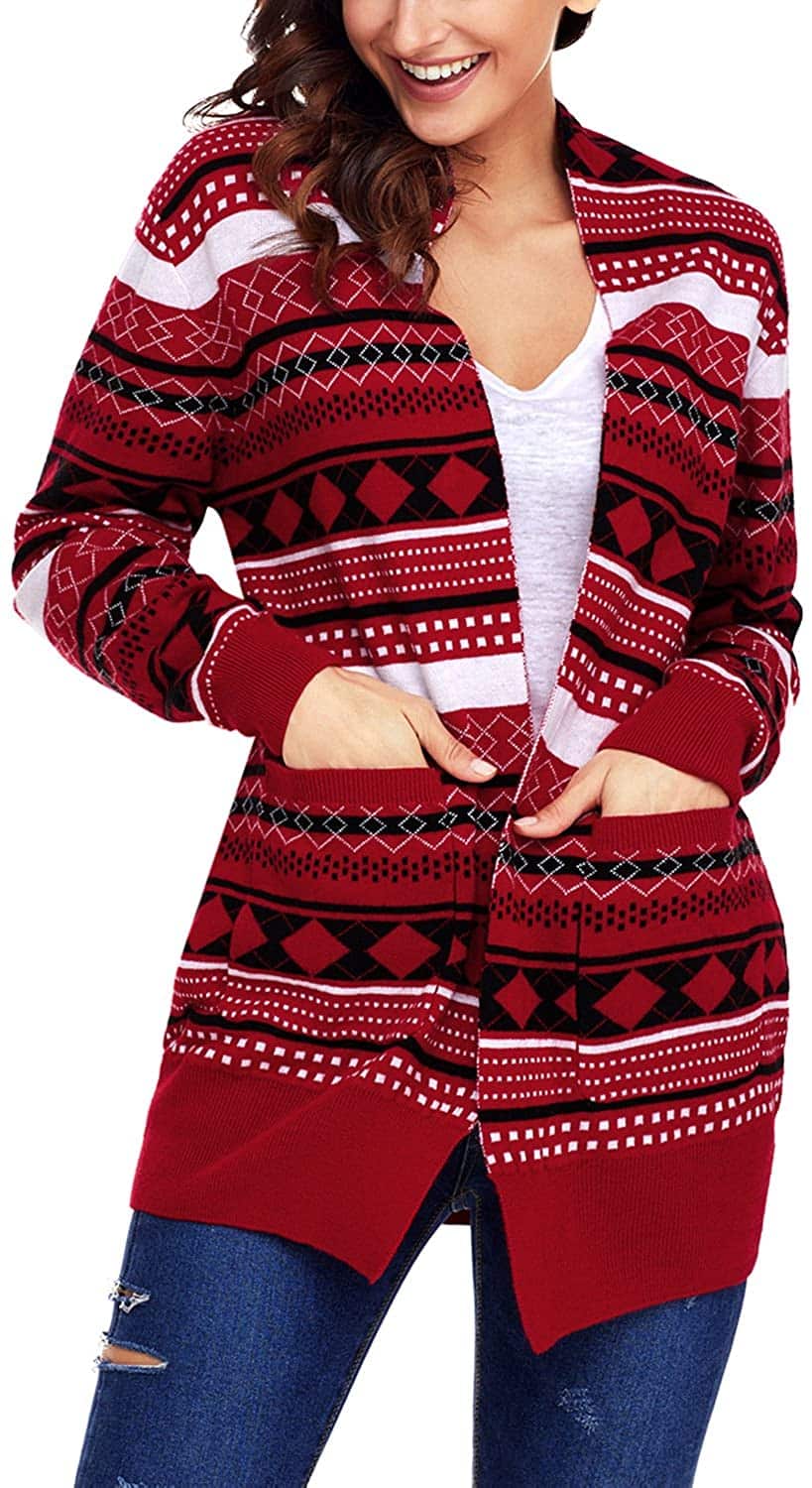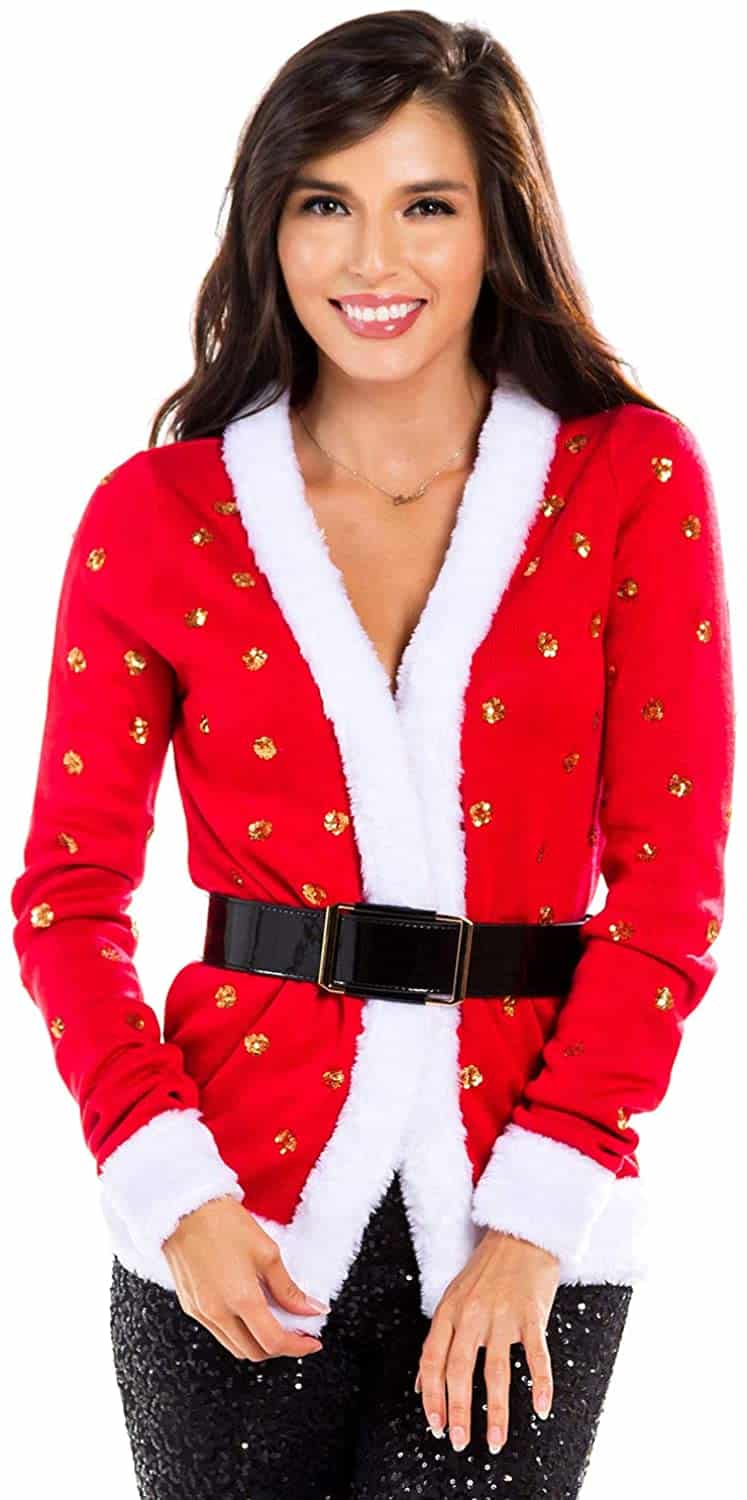 Plus Size Christmas Dresses
Just because everyone is going crazy for an ugly Christmas sweater doesn't mean you can't start a Christmas dress trend! These adorable dresses are a flattering cut for most body shapes and are perfect for work, parties, or just going out with friends.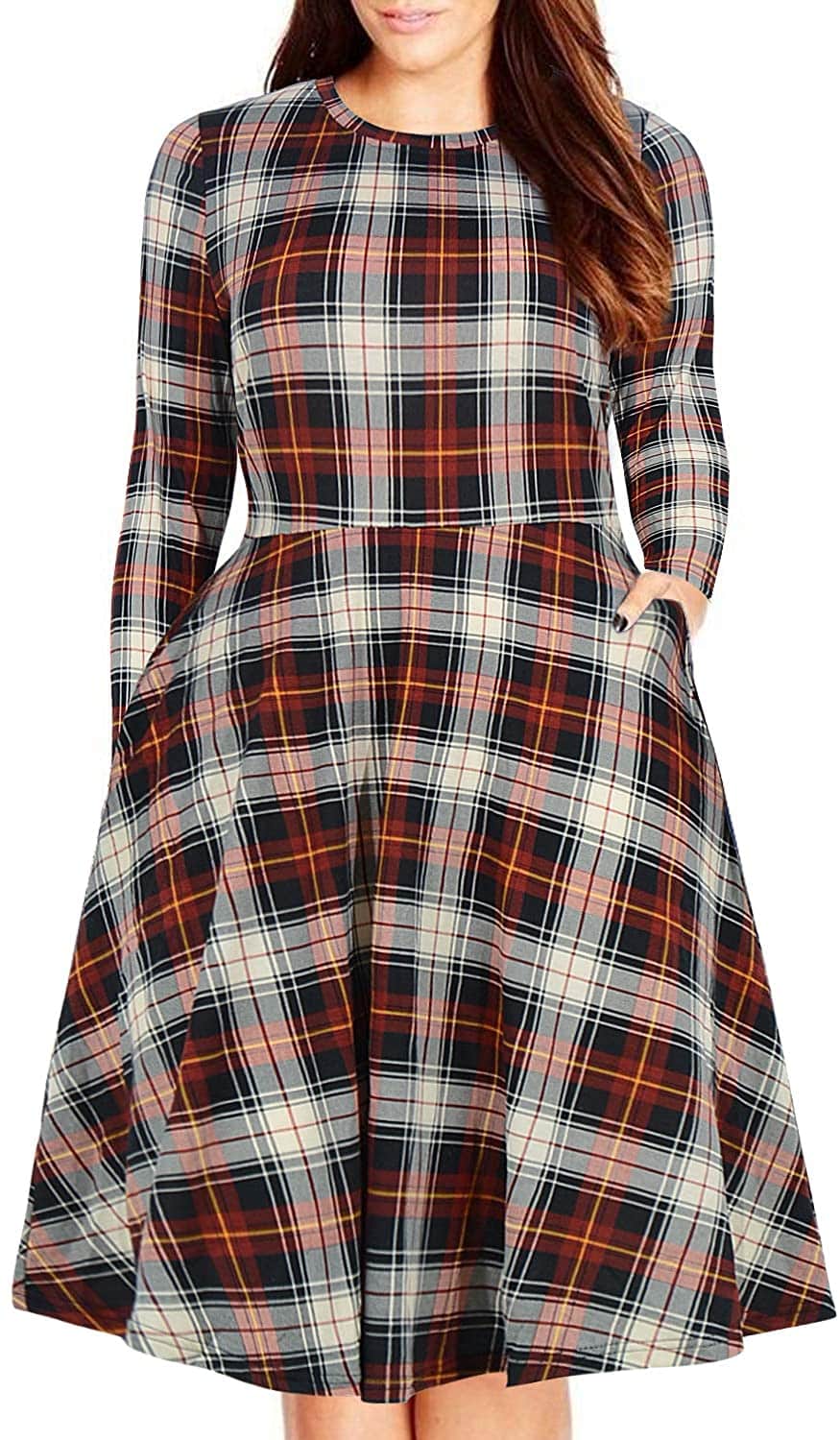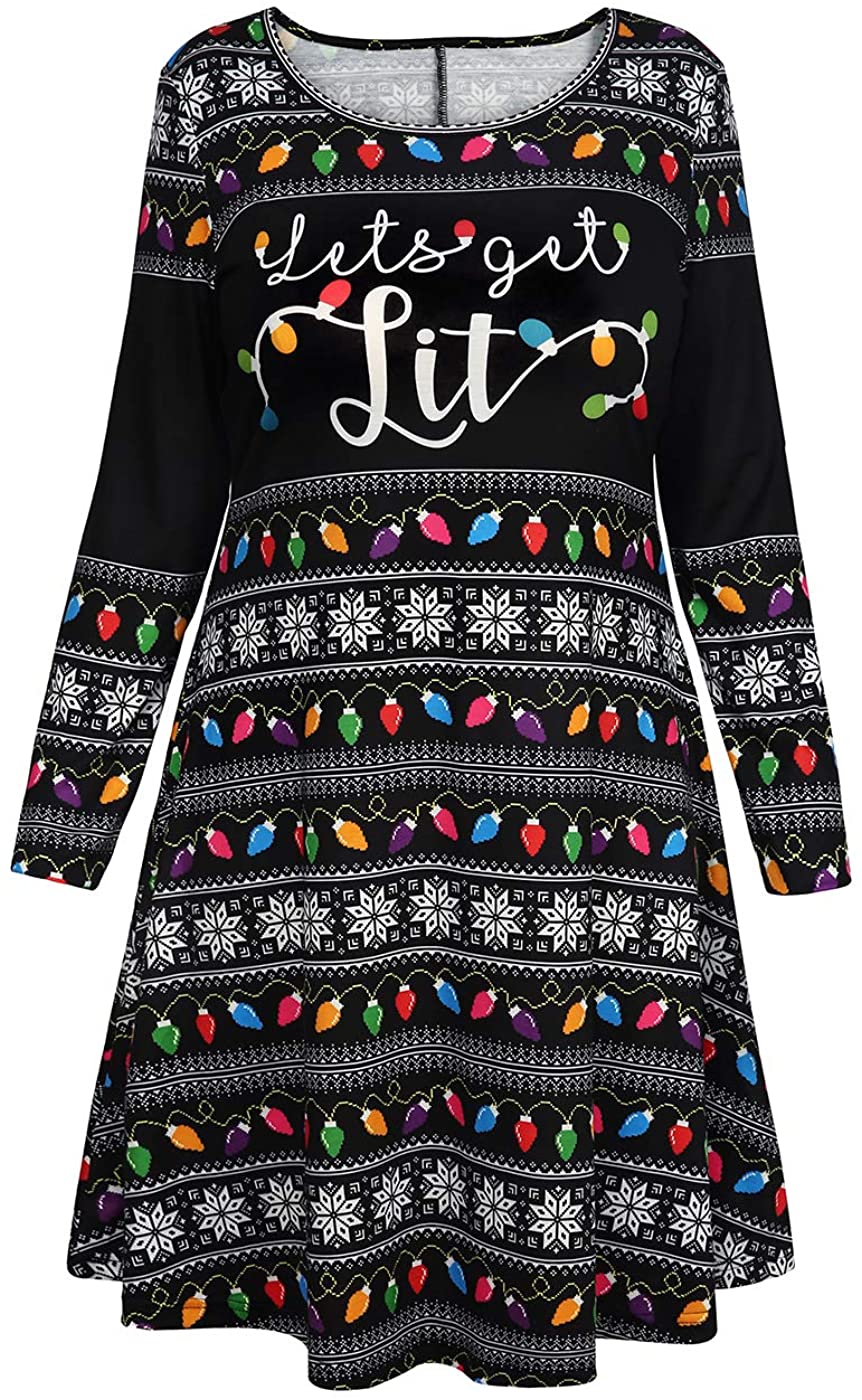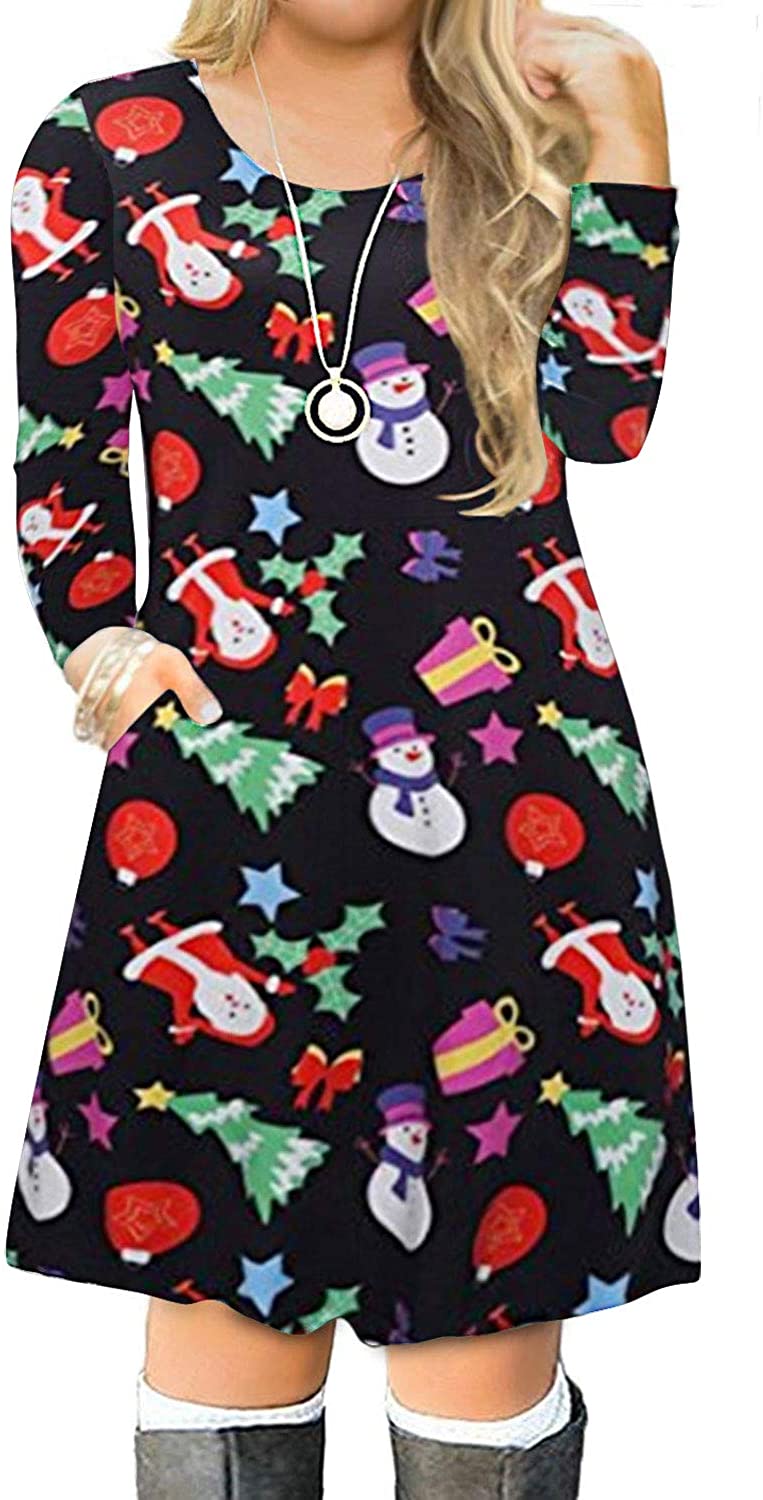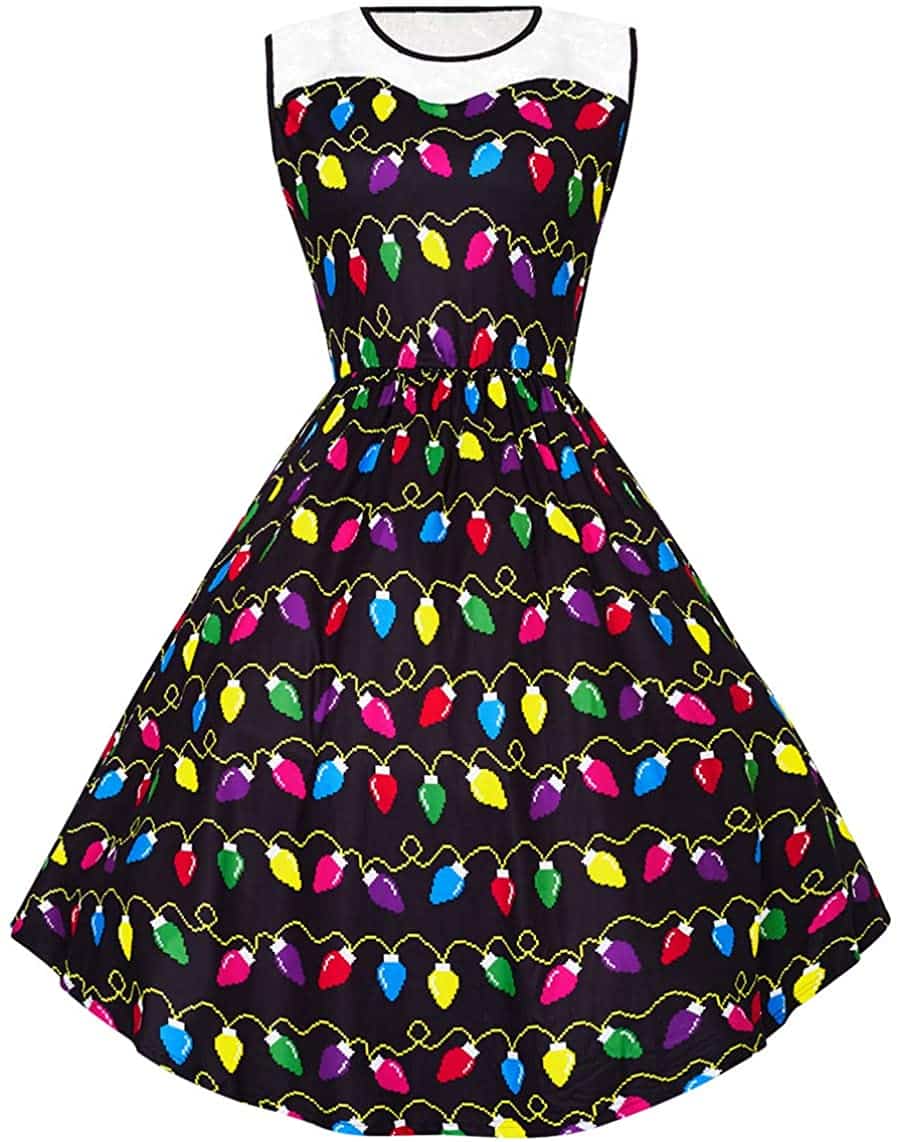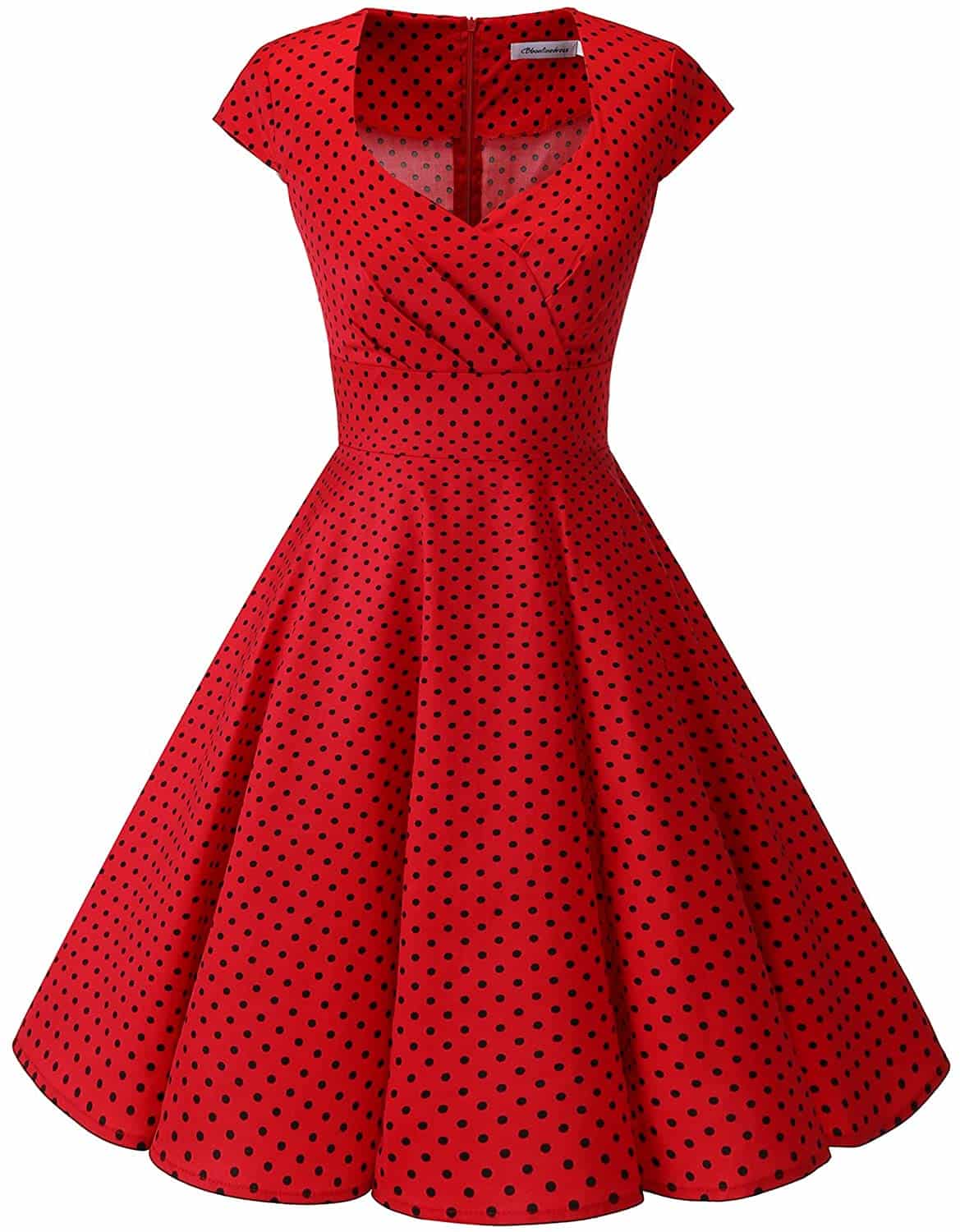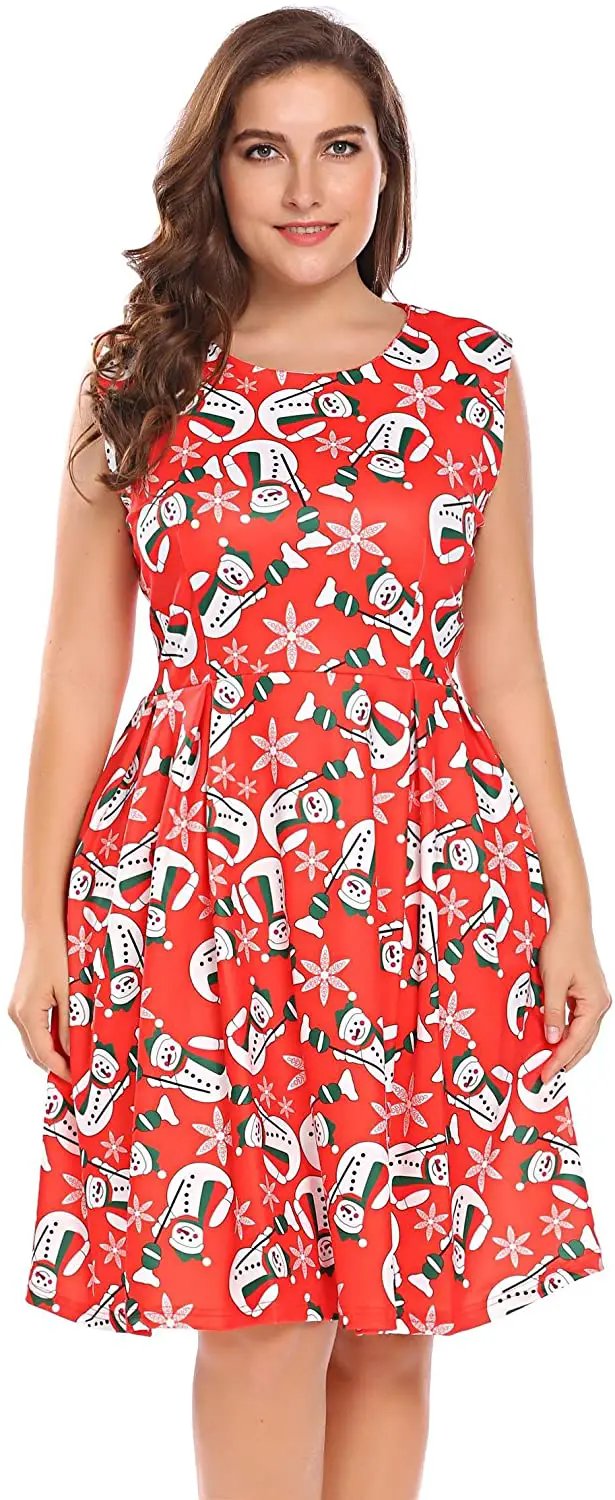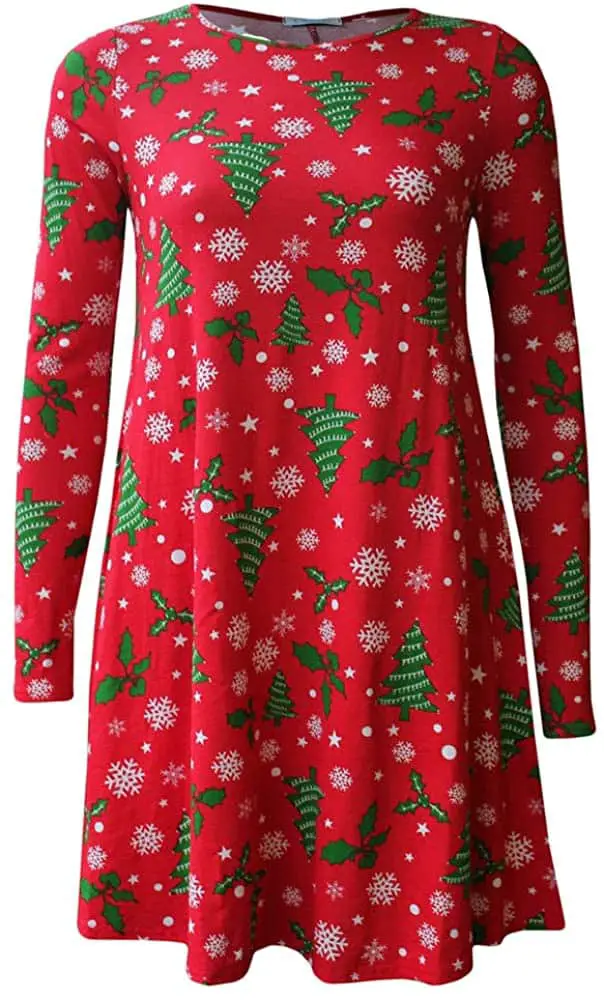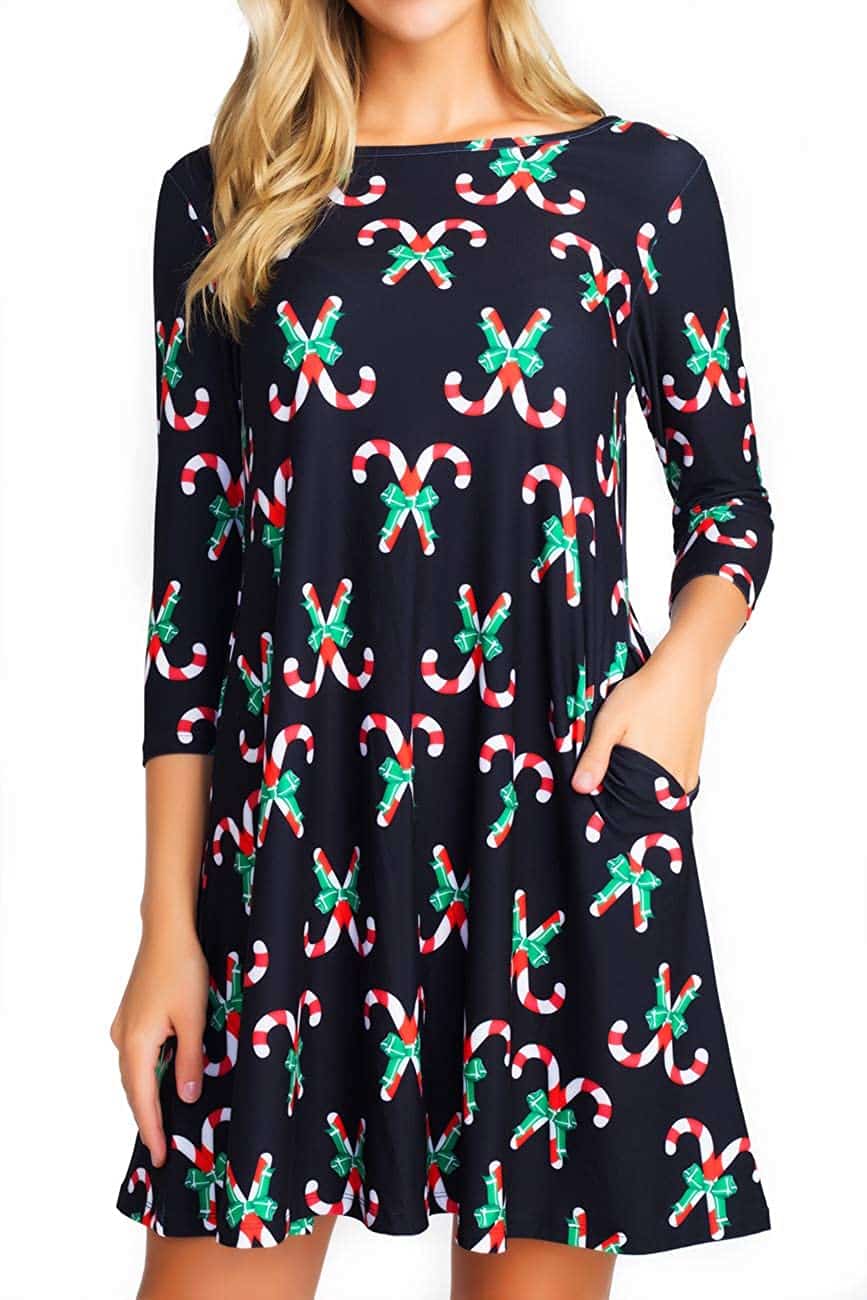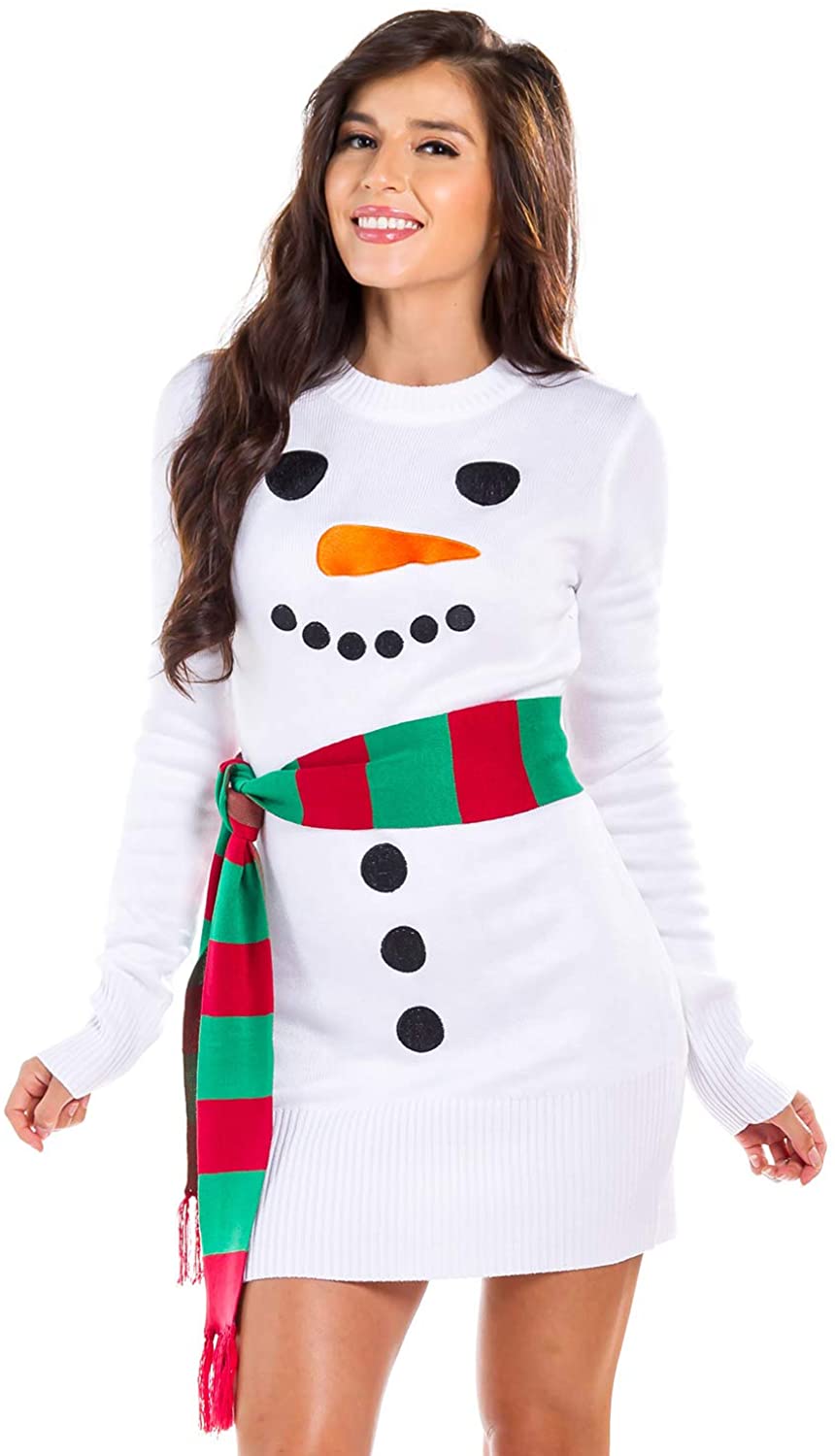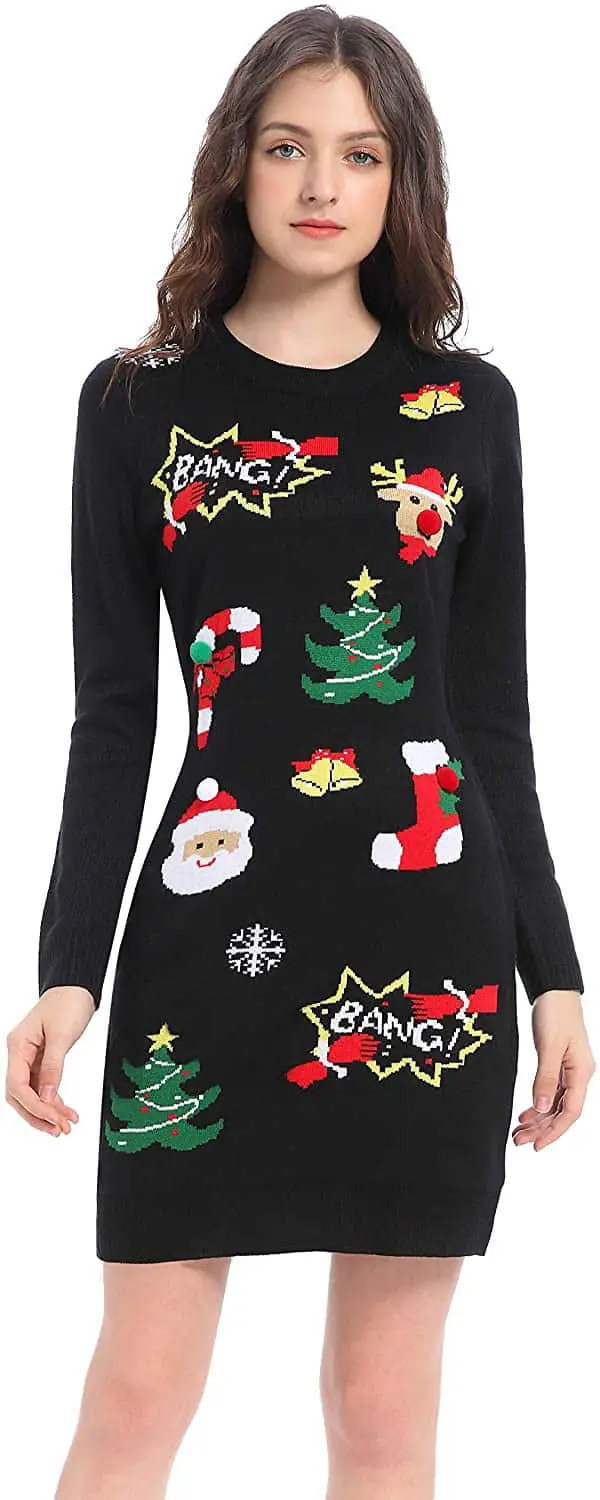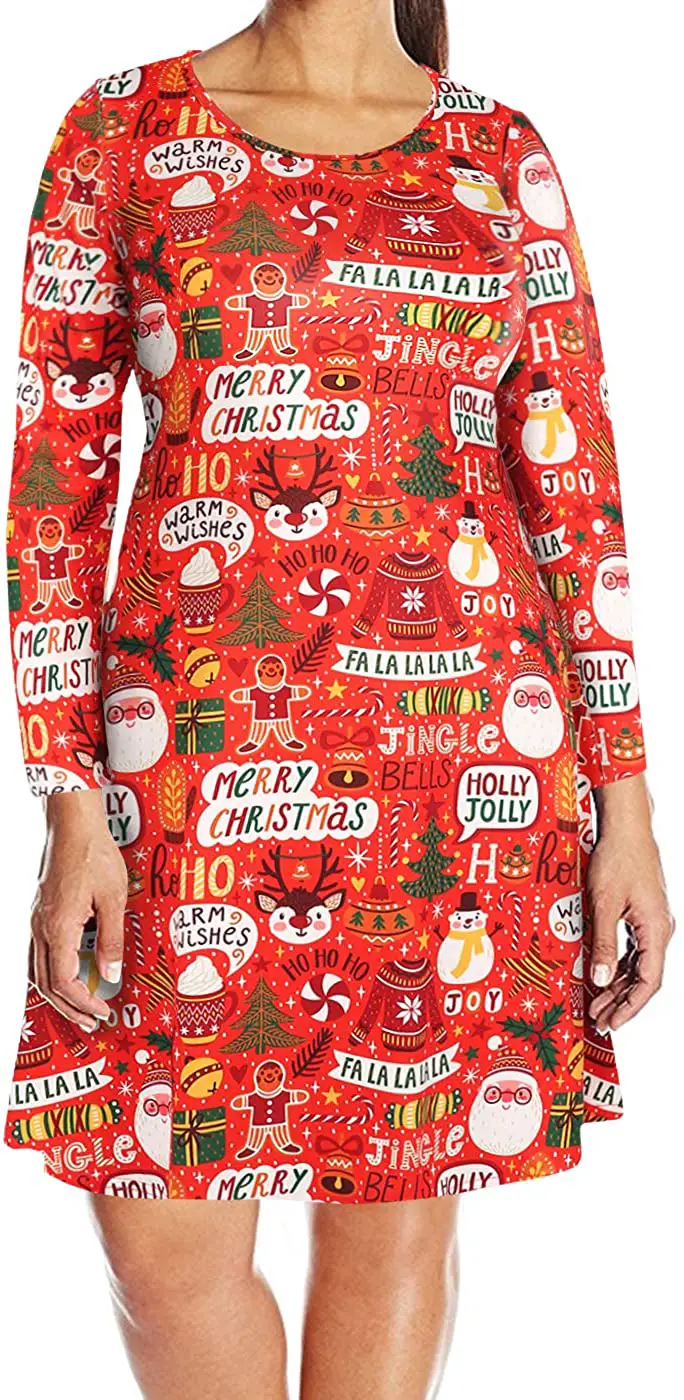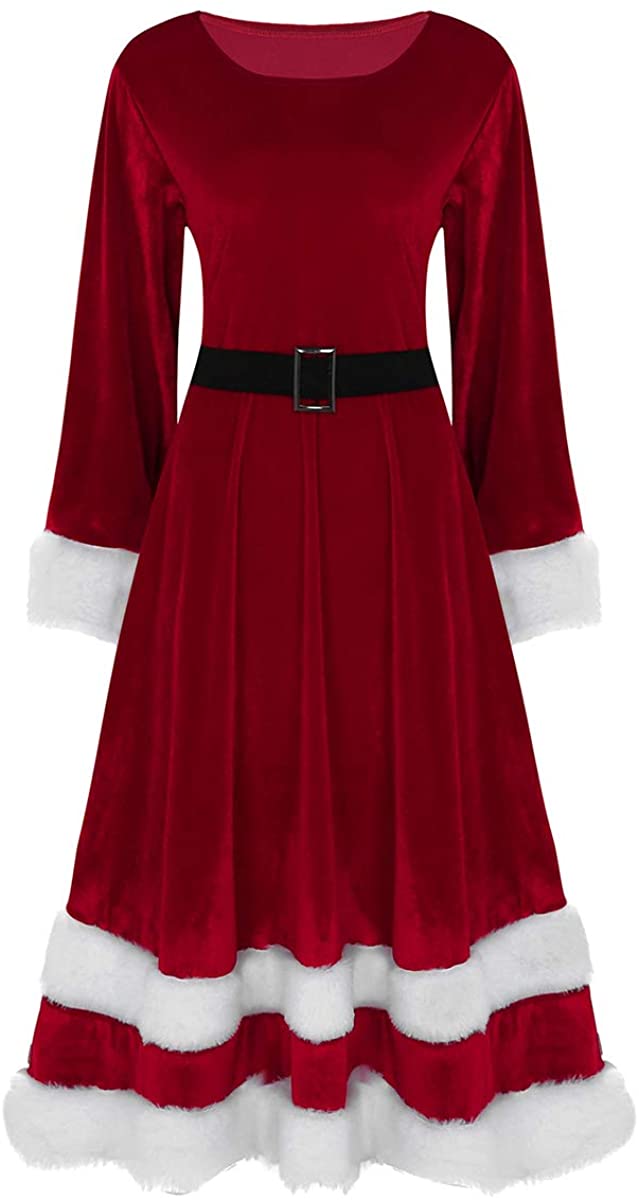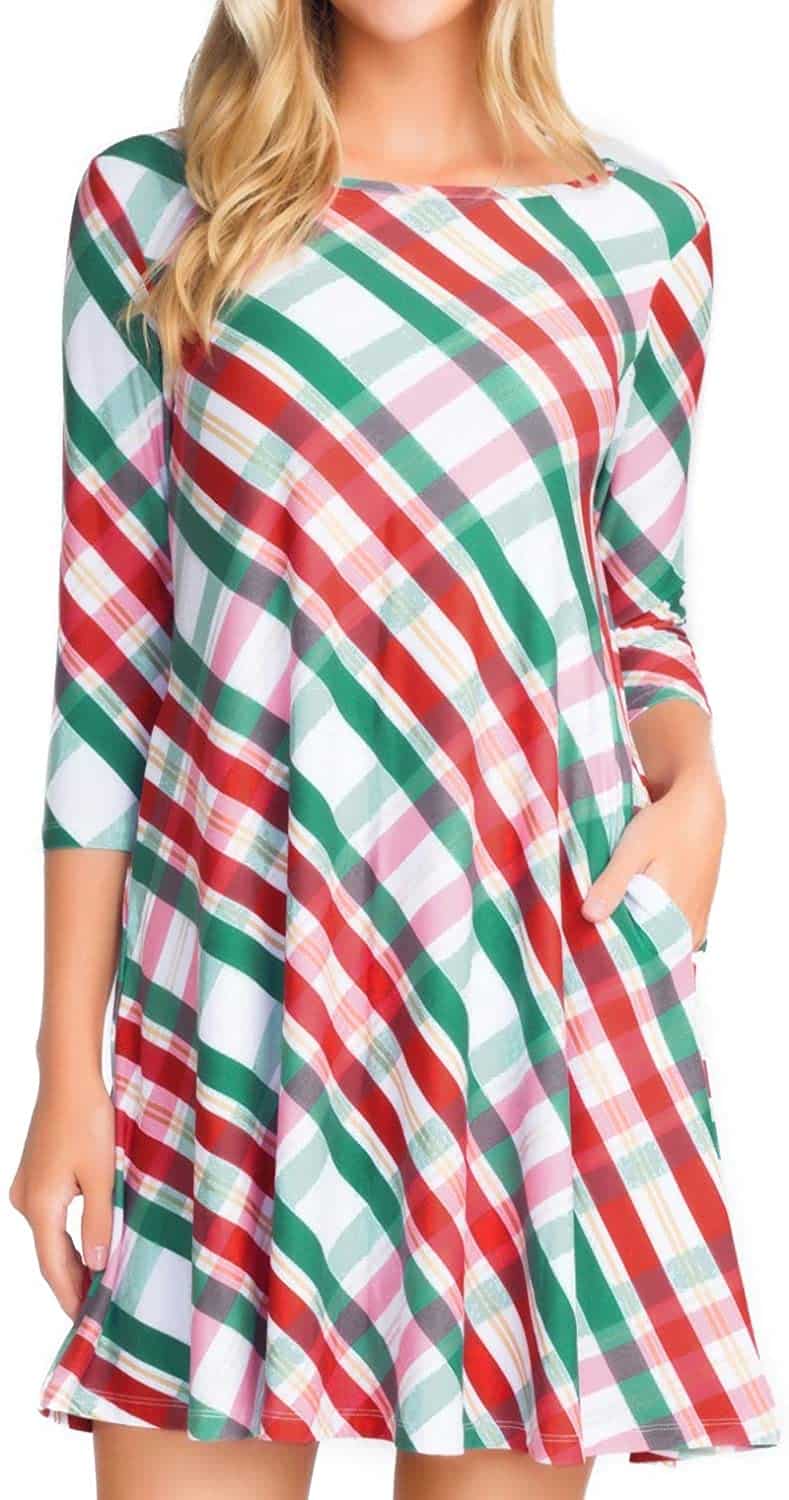 Plus Size Christmas Onesie
What could be better than a super soft and cozy onesie with a lot of holiday flare? Absolutely nothing. These onesies are perfect for fun parties, sleepovers, running to the presents on Christmas morning, and just for lounging on lazy winter days.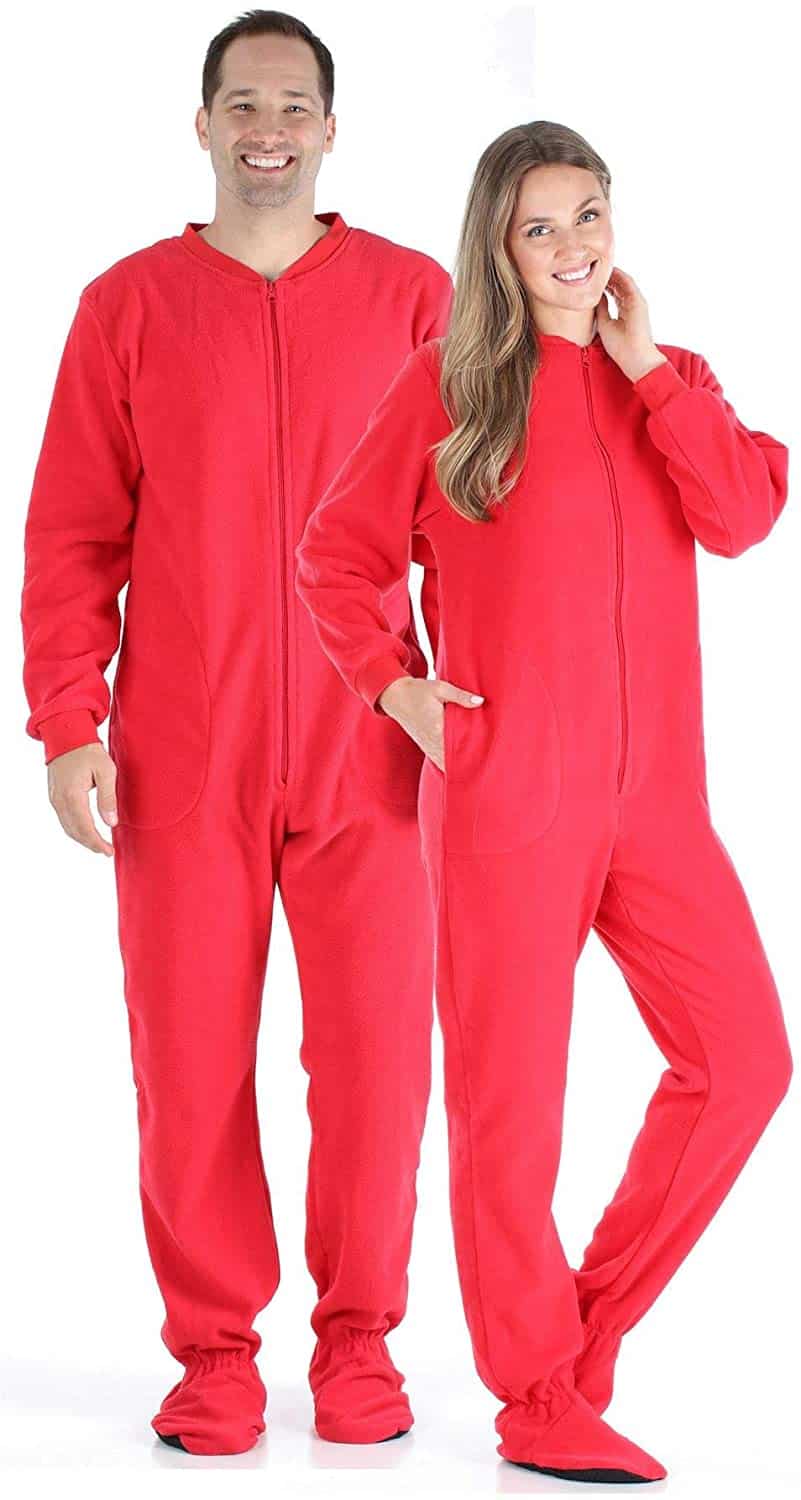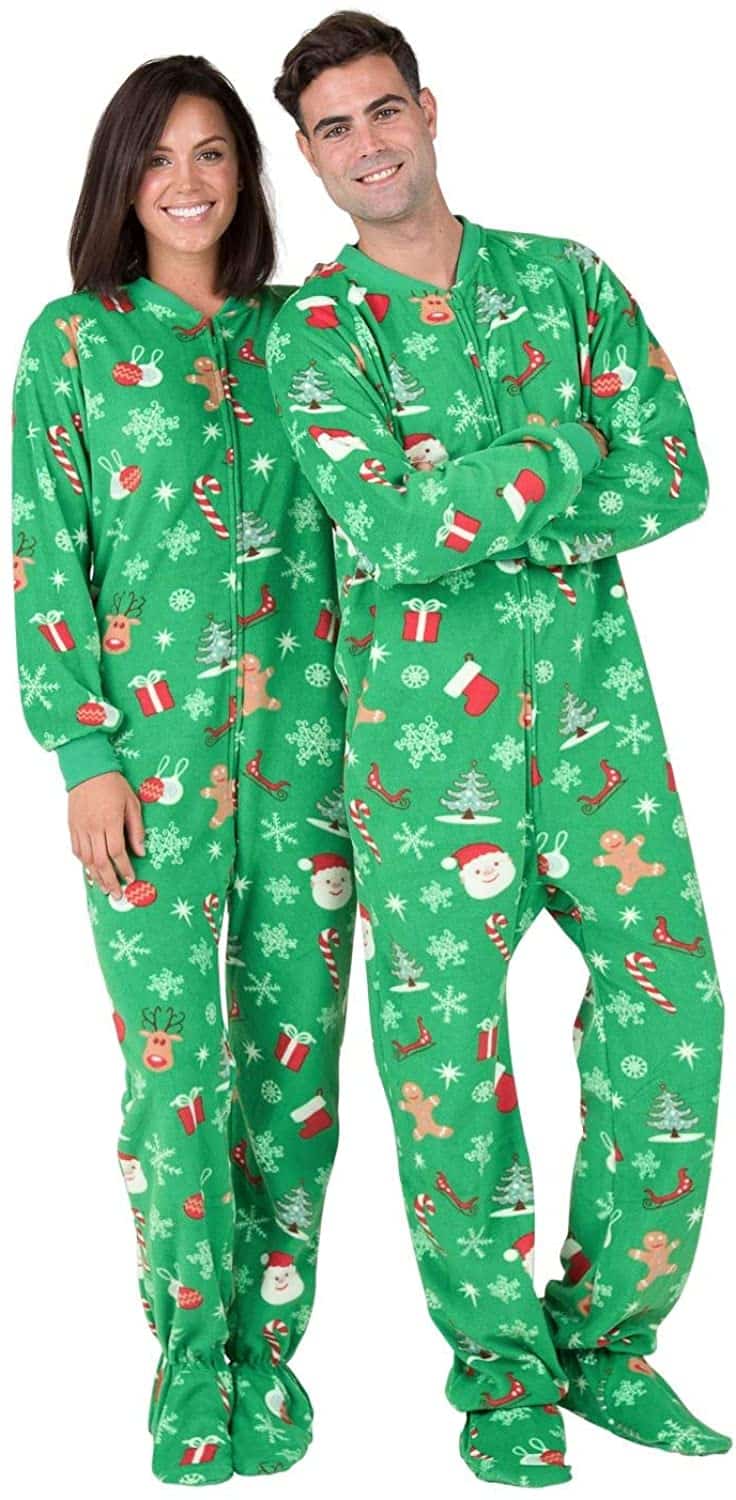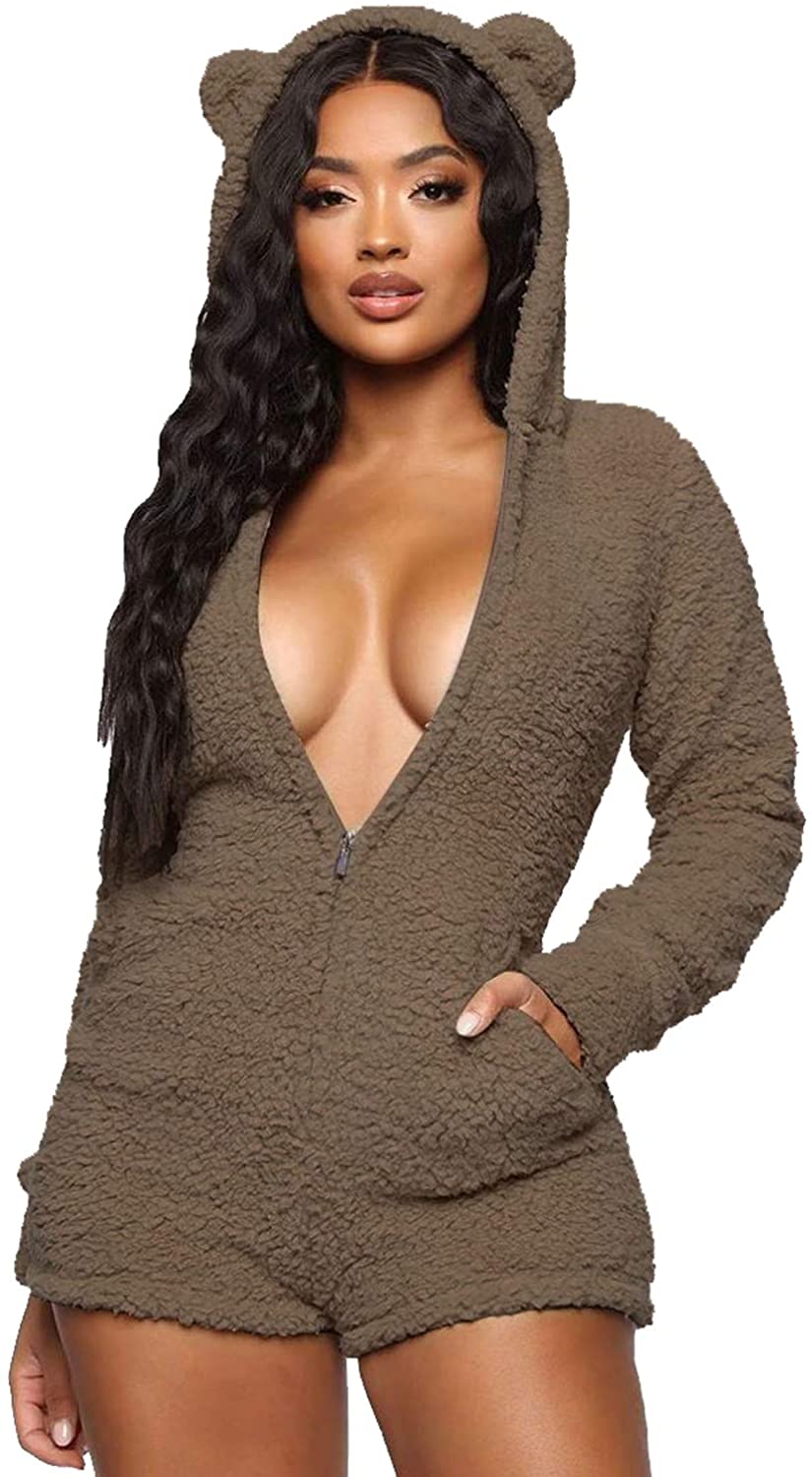 Plus Size Christmas Pajamas
A great way to celebrate the festive season and really get into the Christmas mood, these cute pajamas are comfortable, warm, and perfect for cold winter nights. Lightweight and easy to pack, these babies are also perfect for winter getaways or sleepovers by the fire.