You are might be wondering what is a high low hem? The hi-low hem (or hi-lo hem) is a fun asymmetrical style that falls short in the front and long in the back.
You can find this hem most commonly on t-shirts, blouses, sweaters, skirts and dresses. Sometimes you'll see this unique cut on coats and jackets as well.
There is no standard hi-low hem look.
You can have a slight asymmetrical cut where the front is slightly shorter than the back, or you can have a dramatic plunge in the back. You can even find either a rounded hi-low look or a sharp (more pointed) hem.
Since this hem is found on an array of clothing styles, each one will flatter different body shapes.
Find out which clothing item will suit your body shape from this guide.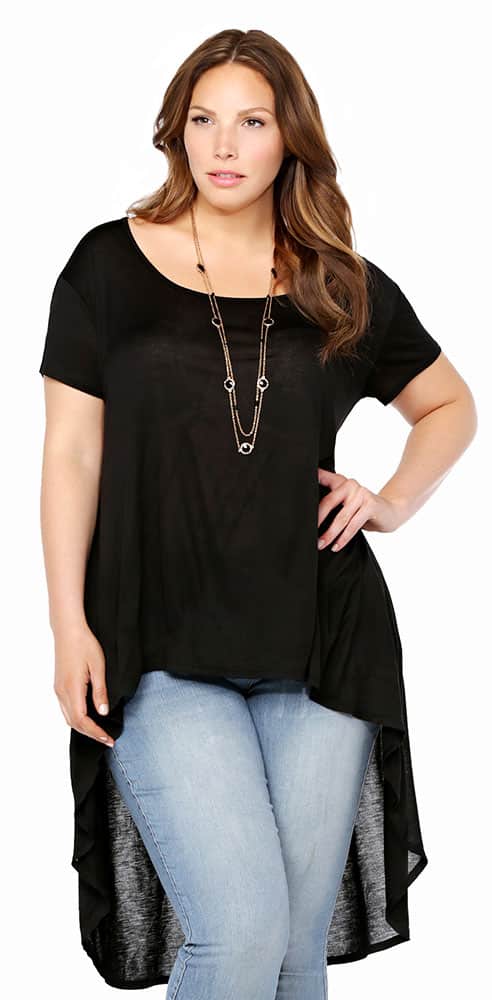 Hi-Low Tops
Tops with a hi-low hem will come in lengths that vary from cropped to tunic (at or below the hips). The cropped hi-low tops will look great on anyone with a flat tummy and straight or narrow hips.
If you don't feel comfortable with cropped top styles, these are also a great layering top. Throw it over a longer tank or camisole to create a unique layered look.
Longer tops will work best with wider hips and bottoms. If you are heavier in the bottom, try to find a top that sits in the middle or just below the buttocks. Anything higher or lower will make your bottom look bigger and fuller.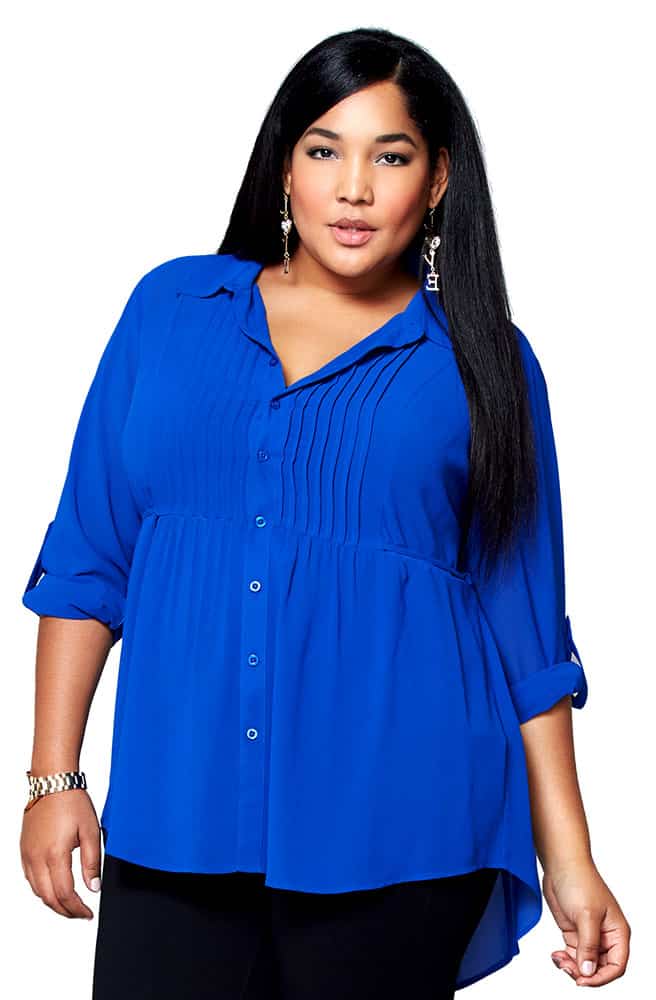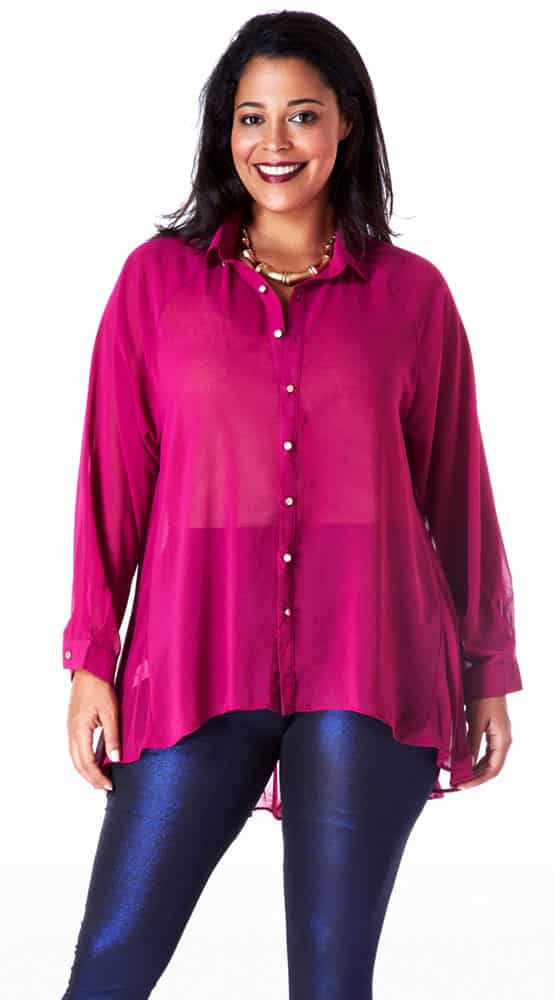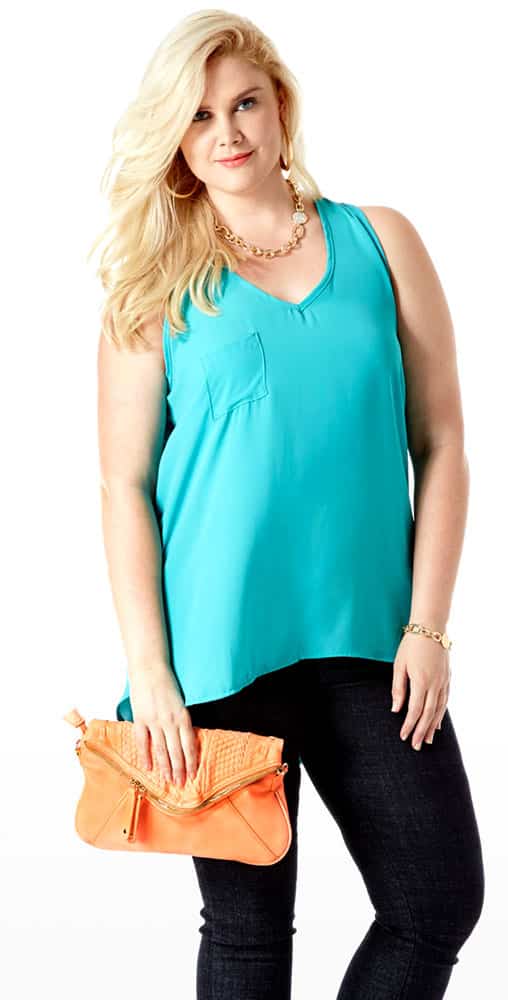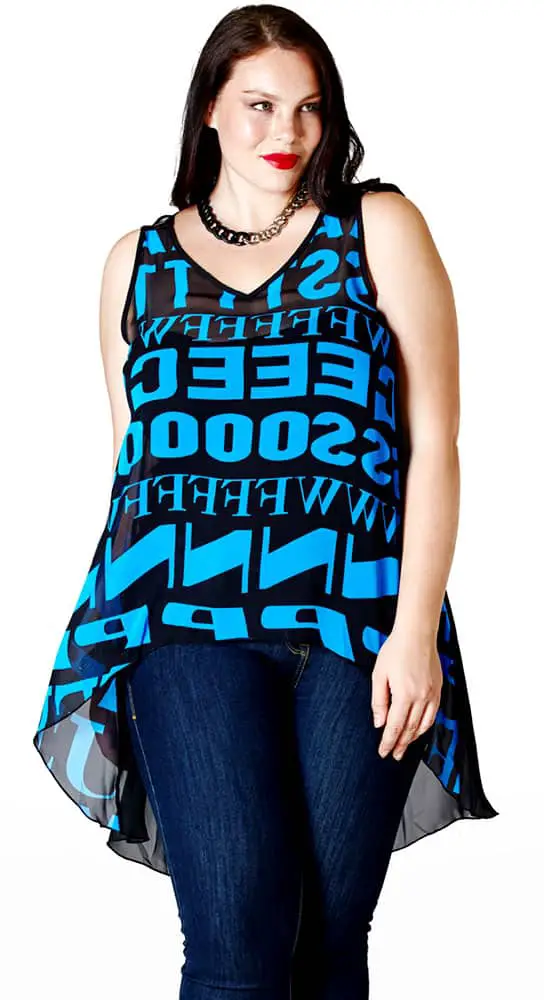 Hi-Low Skirts and Dresses
Just like the tops, the hi-low skirts will also come in a variety of lengths. Most of the skirts you will find will be knee-length or lower, though there are some mini skirts out there with a hi-low hem.
Apple body shapes with beautiful legs can enjoy any skirt length, while anyone with thicker hips should stick to longer styles. Maxi skirts with this hem also work for any body shape. They sway and move with the body beautifully.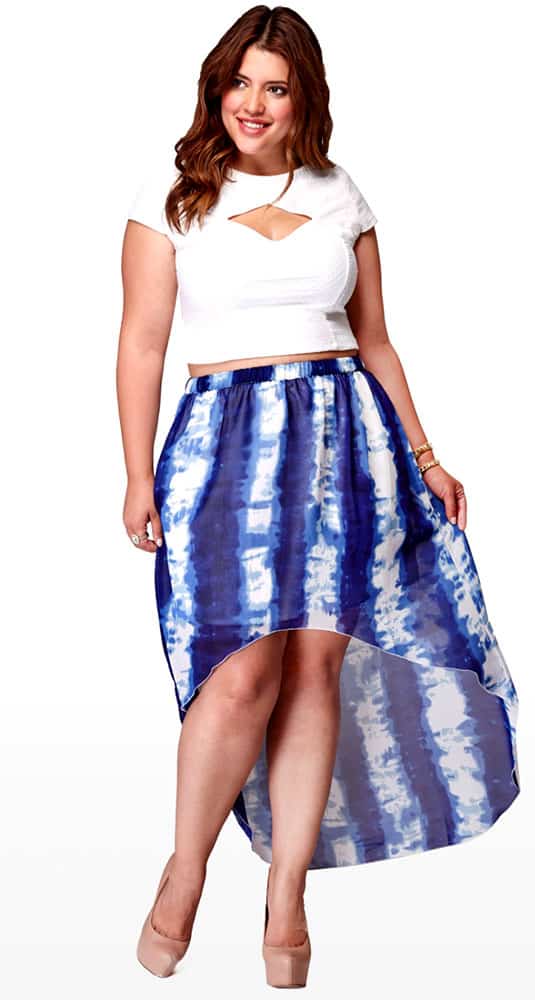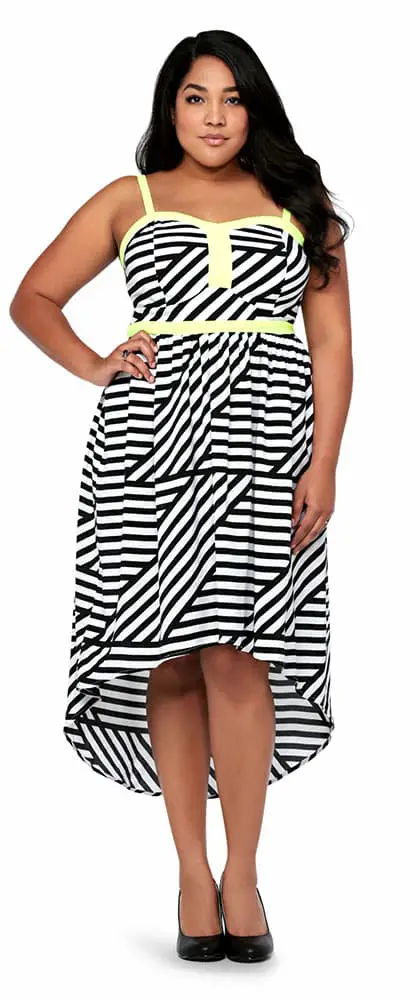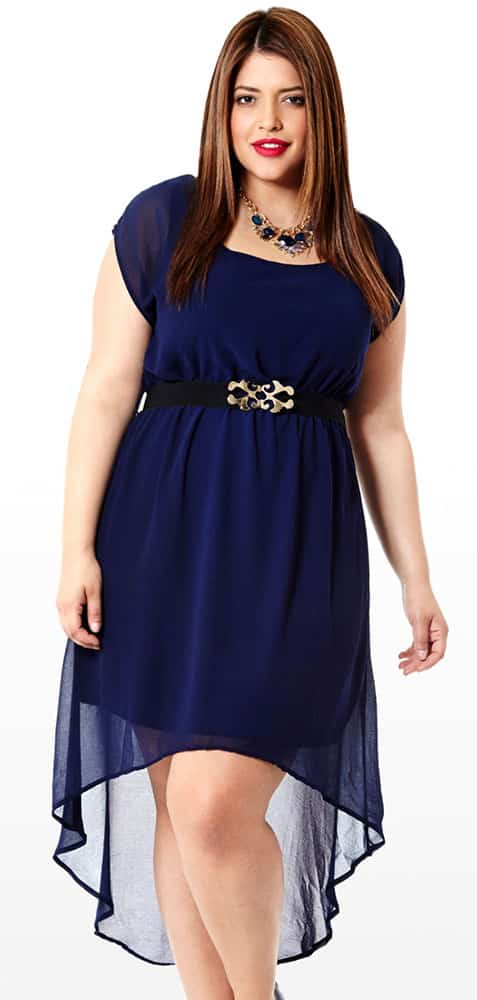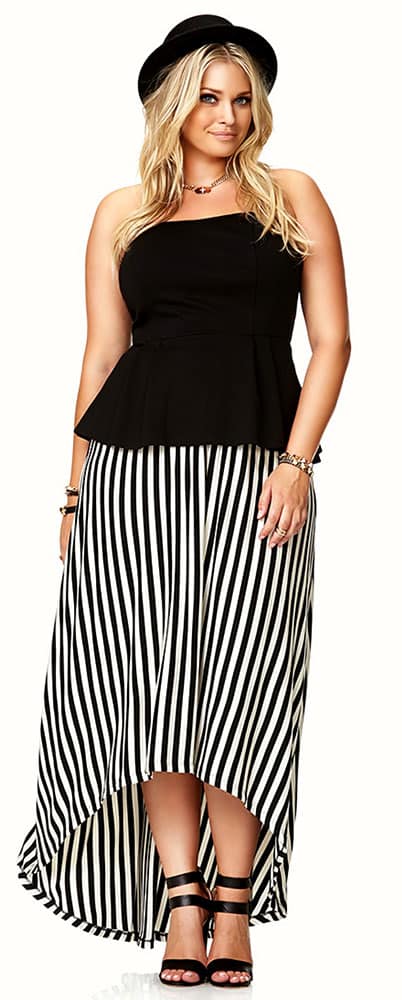 Hi-Low Jackets and Coats
Most people don't know there is such a thing as a hi-low jacket or coat, but they are out there!
From light casual jackets to warm wool coats, you can find a lot of cute styles that flatter the body. Most coats and jackets will have structure (or a nice tailored look) and fall mid-thigh down to mid-calf. Most of the styles will flare out from the waist, making hi-low coats and jackets flattering for pretty much every body shape.
Apple shapes will get some definition and curves, while body shapes with wider hips or thicker thighs can even out a heavier bottom with more structure up top.