An hourglass body shape is one that many women wish they had, because it's the most proportioned and easy to dress. The feminine curves can be beautifully accentuated or unfortunately hidden, depending on the type of clothing styles chosen.
Many women with a plus size hourglass figure believe any fashion style will suit their bodies. However there are some styles that create imbalance, which can be unflattering.
As such, we've written this guide to help women with a plus size hourglass body shape find the right fashion styles.
Click on the images below to view the product detail. Do note that these are affiliate links – we get a small commission if you purchase a product. It helps pay the bills!
Tops
Casual and formal tops for hourglass body shapes can be almost any length, but if you happen to be shorter in the abdominal area, a shorter top will be more flattering.
Tops should always emphasize the smaller waist, so choose tailored tops and t-shirts that flare out a little at the hips.
Look for waistlines that cinched, belted or have slight ruching. Avoid adding bulk to the waist area with tops that have a lot of ruffles, layers of fabric or bulky embellishments. They will only hide that beautiful little waist and give you a boxier look in the end.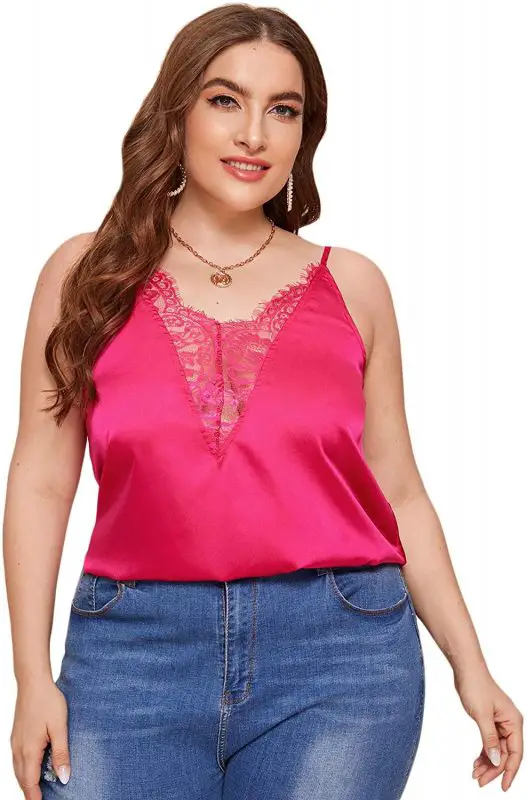 Romwe Women's Plus Size Lace V Neck Spaghetti Strap Cami Tank Top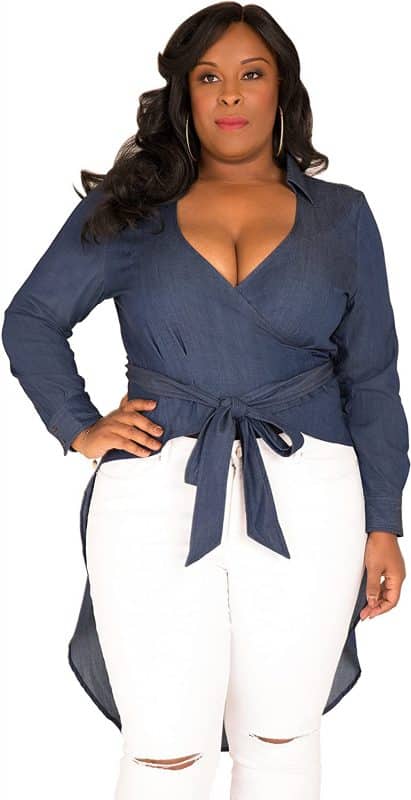 Poetic Justice Plus Size Curvy Women's Denim High-Low Wrap Shirt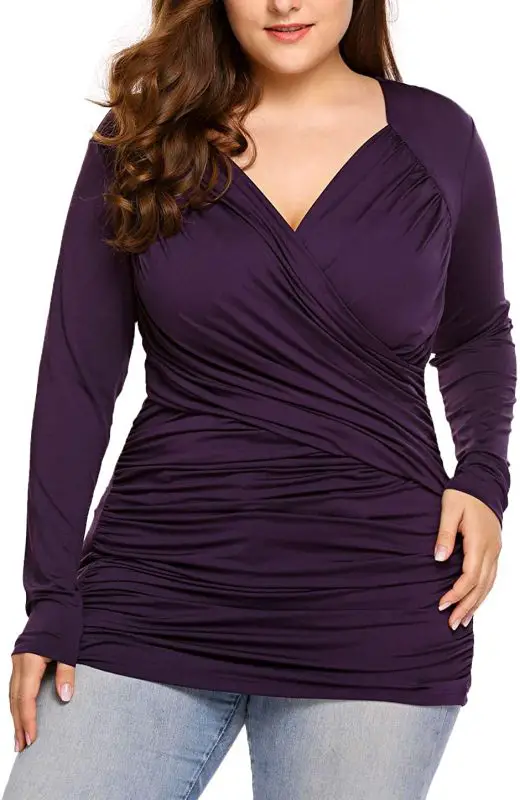 N'VOLAND Womens Plus Size Long Sleeve V-Neck Ruched Blouse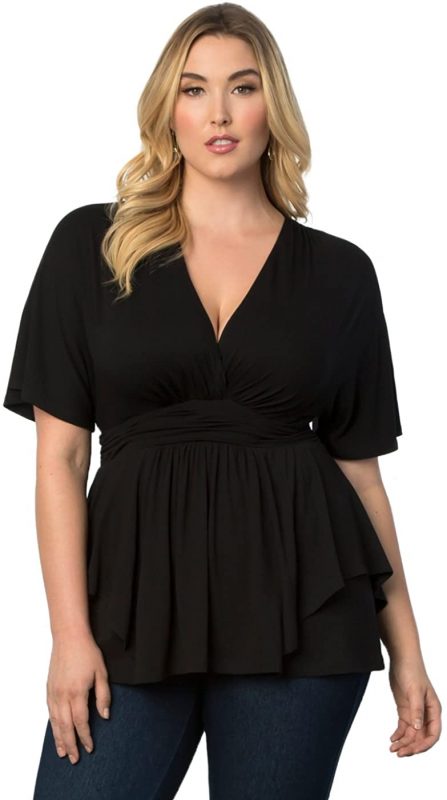 Kiyonna Women's Plus Size Promenade Top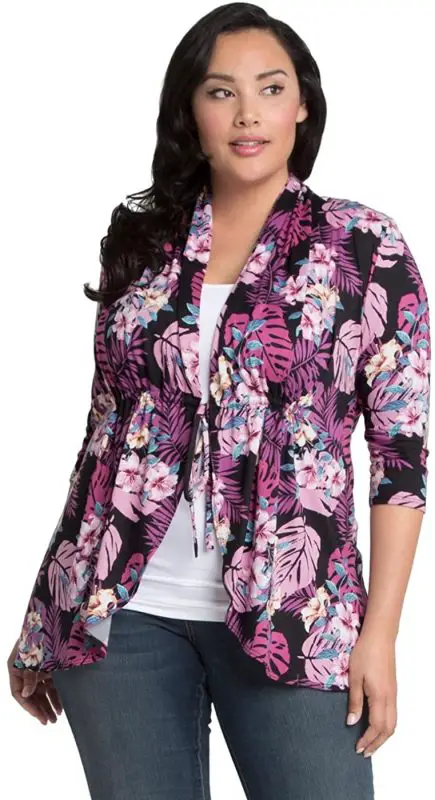 Kiyonna Women's Plus Size Lori Printed Bellini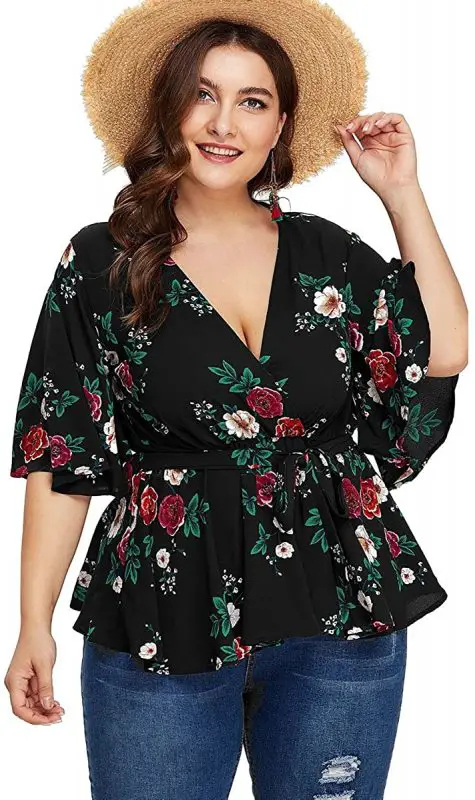 Romwe Women's Plus Size Floral Print Peplum Wrap Top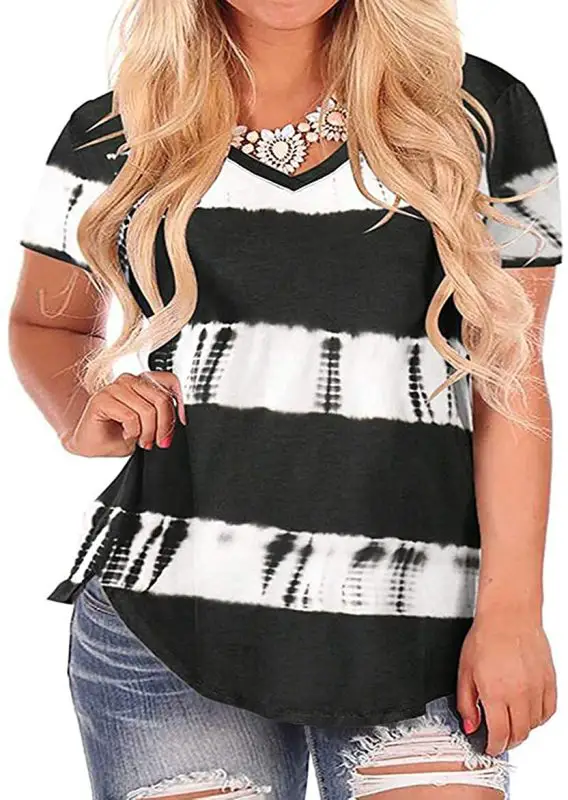 ROSRISS Plus Size Women's Summer Tie Dye Top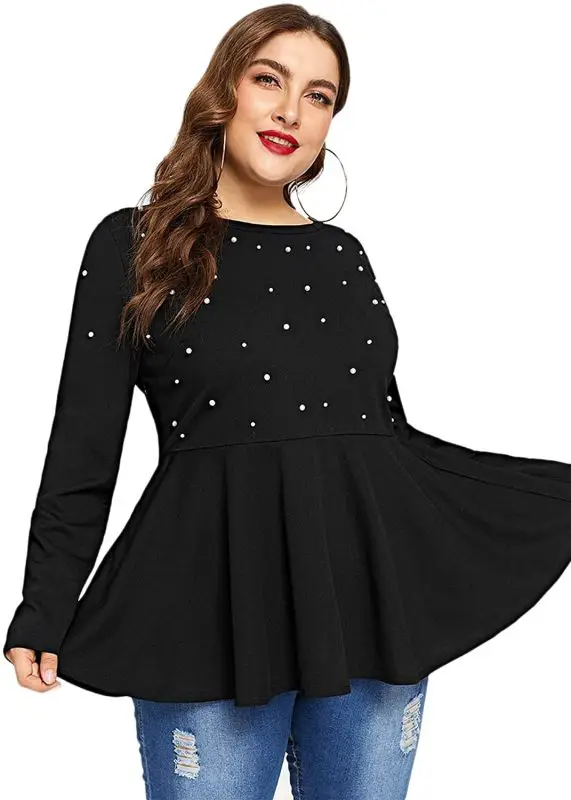 Milumia Women's Plus Size Elegant Long Sleeve Ruffle Hem Blouse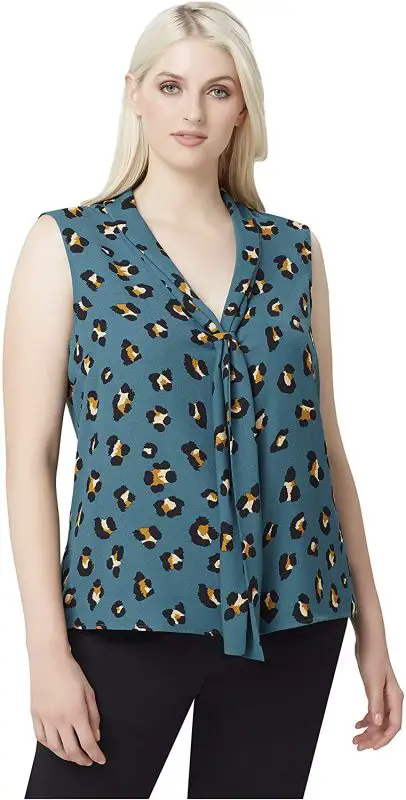 Tahari ASL Women's Sleeveless Double Sash Top
Bottoms
Whether you prefer wearing casual clothes, dressy or business attire, choosing the right bottoms can mean the difference between feeling confident or uncomfortable.
An hourglass figure looks best in pants that are either a boot cut or slightly flared at the bottom.
Wide leg pant styles can work for hourglass shapes but only for women who have longer legs; otherwise it will give you a heavier look. When choosing pants and slacks, look for styles that have a more fitted waistline to avoid gaping when sitting down or bunching when wearing a belt.
As for skirts, choose lengths that are no shorter than just above the knee since it will give your torso a shorter, chunkier look. Tailored and fitted skirt styles tend to beautifully accentuate the hourglass body while pleats and full, layered skirts only add bulk.
The best styles are pencil skirts or fitted skirts that flare out at the knees. Another time for choosing skirts is to try and find lighter fabrics since they will move with your body, without looking heavy.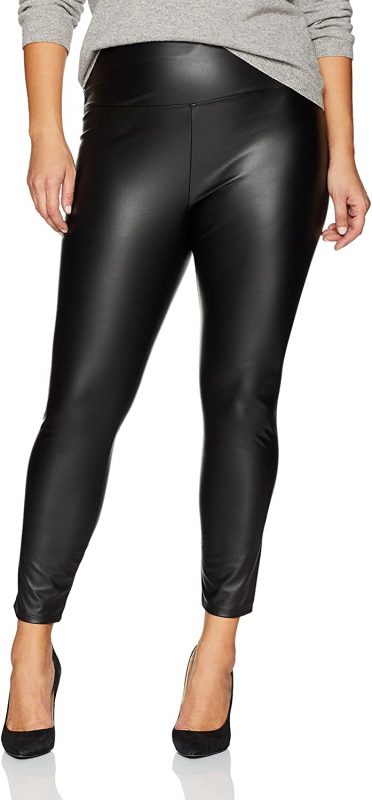 Lyssé Women's Plus Size Vegan Leather Leggings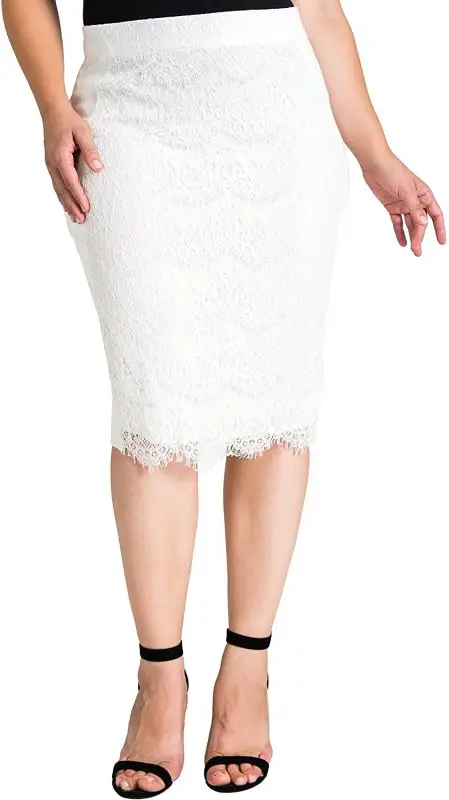 Standards & Practices Plus Size Women's Lace Zipper Pencil Skirt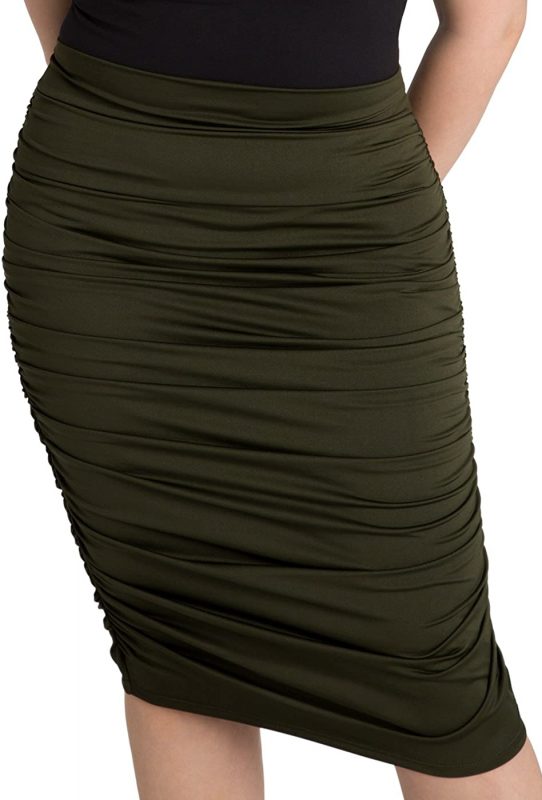 Kiyonna Women's Plus Size Helena Ruched Skirt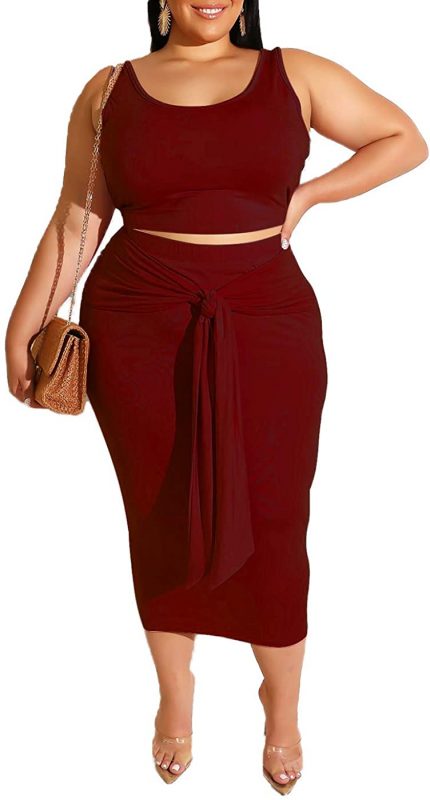 Womens Plus Size 2 Piece Midi Dress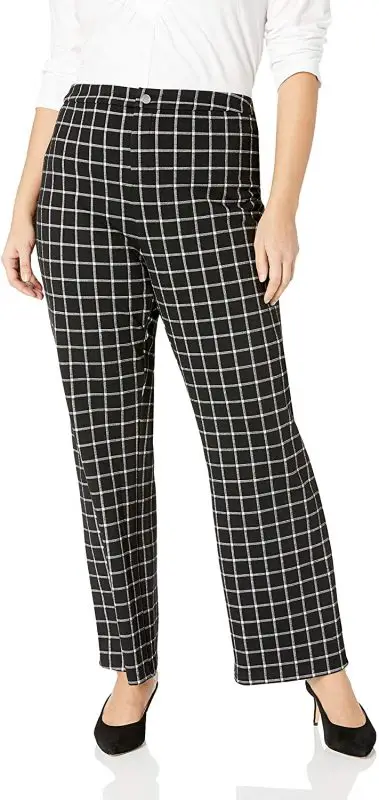 Lyssé Women's Size Plus Jackie Wide Leg Ponte Pant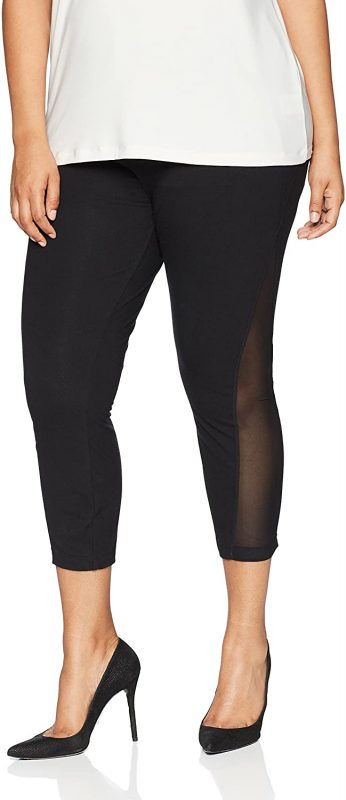 Lyssé Women's Size Plus Skylar Cotton Crop Legging with Mesh Inset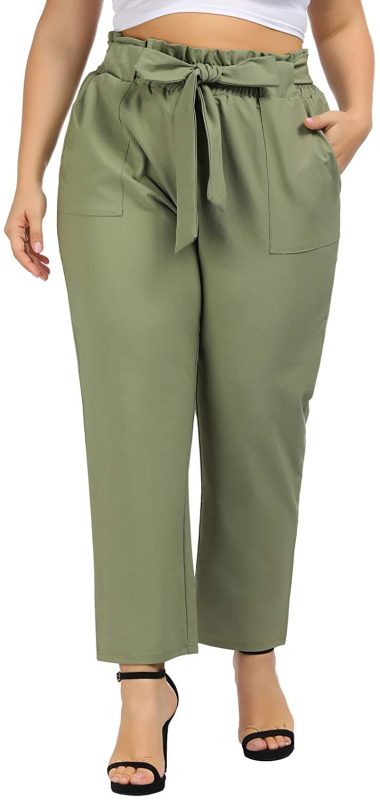 Hanna Nikole Plus Size Women's Pull-On Pants with Elastic Waist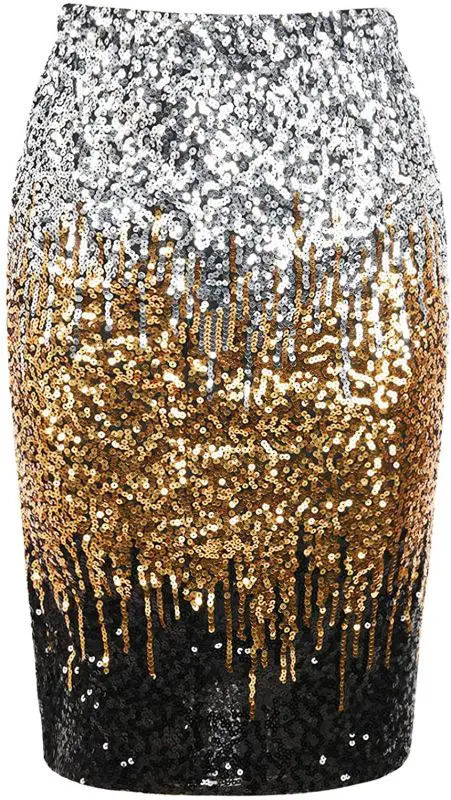 PrettyGuide Women's Plus Size Sequin Skirt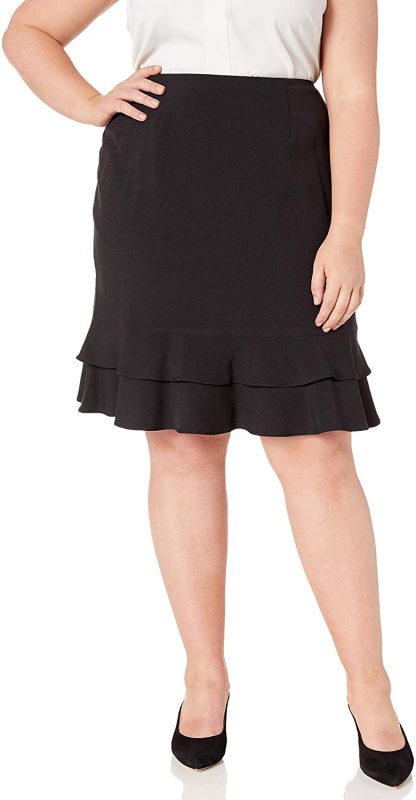 Kasper Women's Plus Size Stretch Crepe Skirt with Bottom Ruffle Detail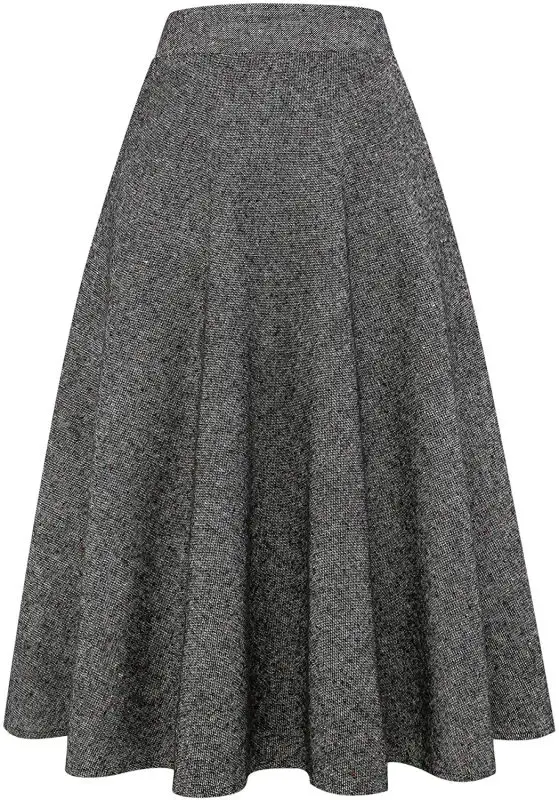 IDEALSANXUN Womens High Elastic Waist Maxi Skirt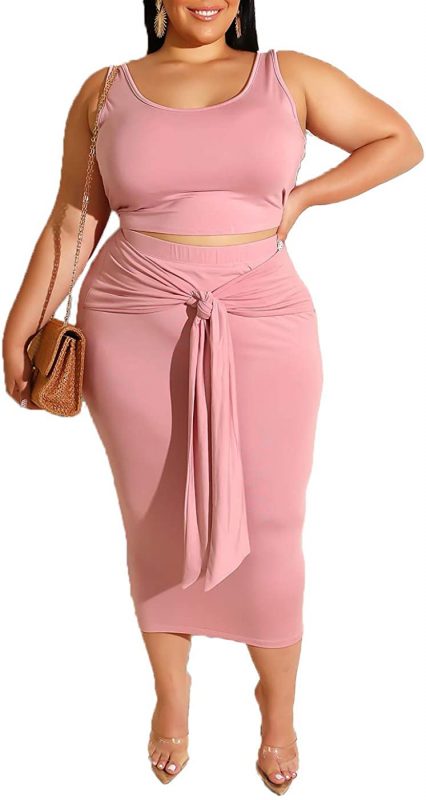 Womens Plus Size 2 Piece Midi Dress
Dresses
The beauty of an hourglass figure is the fact that most dress styles will look beautiful. Most dress lengths work well, and the rule of a fitted waist is once again important to accent your shape.
Wrap dresses are ideal for highlighting the waistline and offer the option to adjust the dress to your comfort level. Retro fitted dresses with slight ruching, vertical pintuck details and a cinched waist is a great style to wear day or night.
The best necklines to draw the eye towards the bust and waist are a v-neck (or deep v-neck), cowl neck and a scoop neckline. Collars are great to highlight a long neck and draw the eye down to the center of your lovely hourglass figure.
The most important thing to remember when choosing different clothing styles is to keep your body proportioned in order to best show off that curvy hourglass shape.
Avoid baggy clothing that will add bulk and ruin the gorgeous natural curves and wear your clothes with confidence so everyone can see that lovely feminine body of yours!

Tahari by Arthur S. Levine Women's Floral GGT Self Tie Dress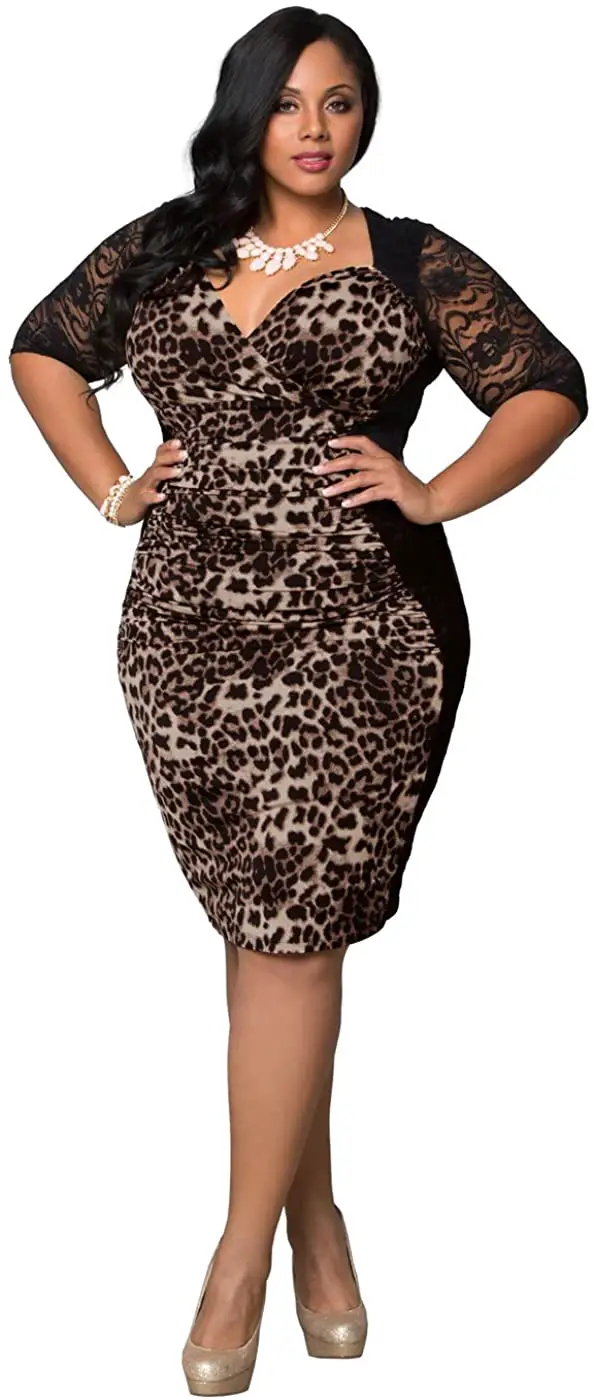 Kiyonna Women's Plus Size Stop and Stare Ruched Dress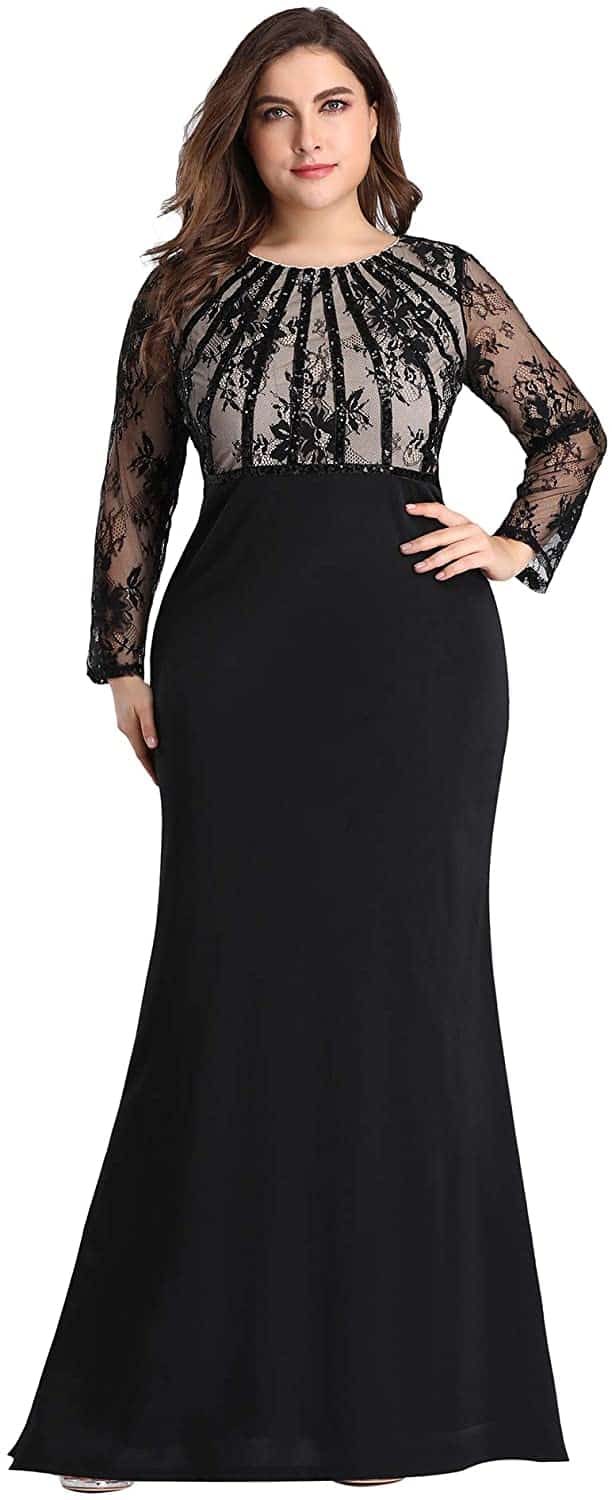 Ever-Pretty Women's Plus Size See-Through Floral Lace Floor-Length Mermaid Dress

Ever-Pretty Women's Plus Size A-Line Chiffon Formal Evening Dress

Milumia Women's Plus Size V Neck Spaghetti Strap Ruched Party Wrap Cami Dress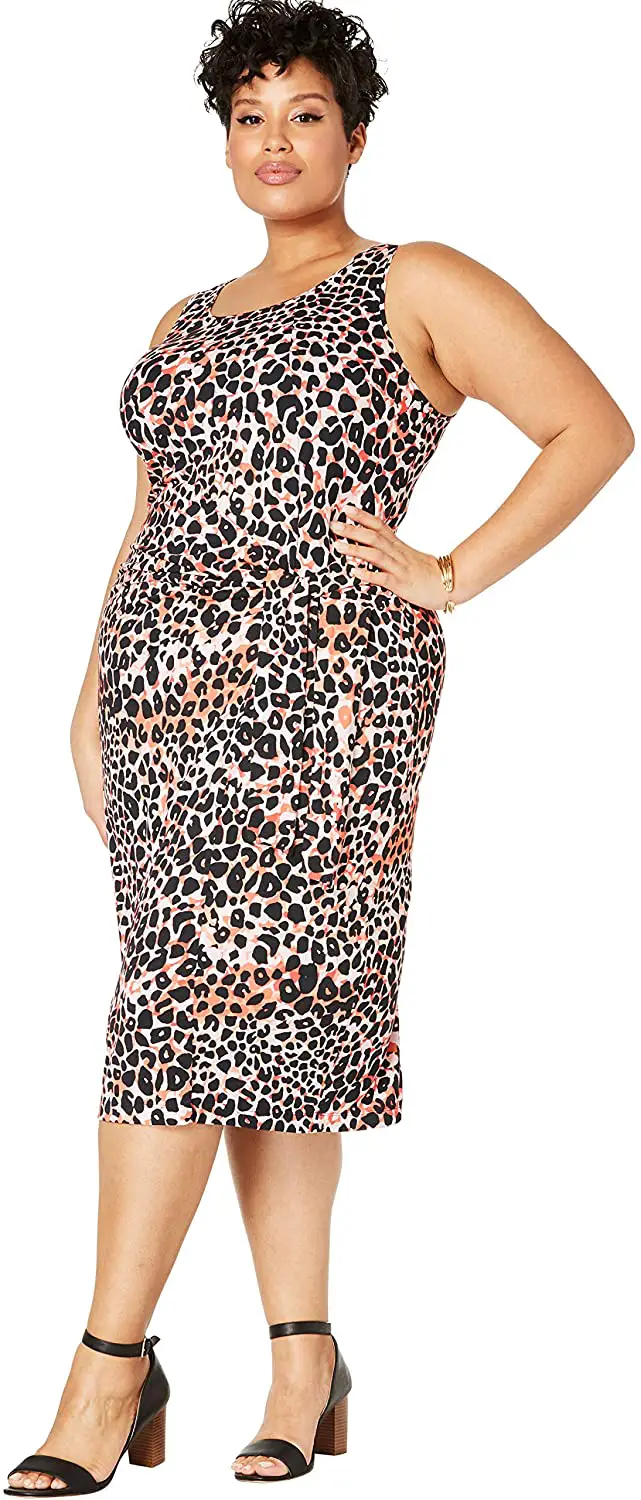 Jessica London Women's Plus Size Side Tie Sheath Dress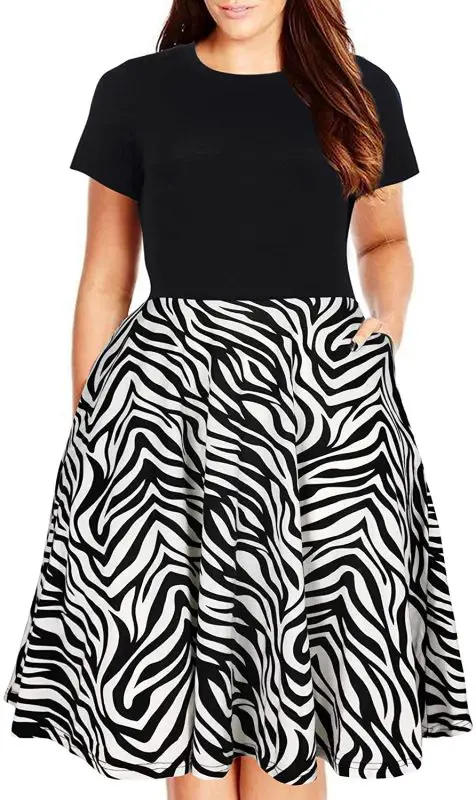 Nemidor Women's Summer Casual Plus Size Fit and Flare Midi Dress with Pocket

Amazon Brand - Lark & Ro Women's Plus Size Classic Cap Sleeve Wrap Dress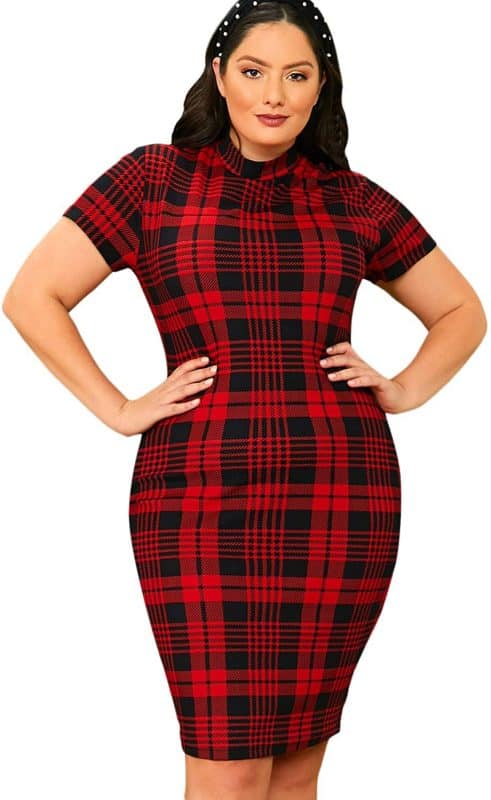 Floerns Women's Plus Size Gingham Bodycon Pencil Dress