The pear body shape is one that many women find difficult to balance out with their clothing. Weight seems to gather in all the wrong places, and it seems impossible to hide those "problem areas" we all dread.
A pear shaped body will normally have narrower shoulders, a smaller bust, wide hips and bigger buttocks. This imbalance in the body makes many self-conscious and in need of help to find just the right clothing styles that will flatter.
Click on the images below to view the product detail. Do note that these are affiliate links – we get a small commission if you purchase a product. It helps pay the bills!

S.L. Fashions Women's Plus Size Cape Dress
Tops
The best tops for a pear body shape will need to draw the eye up and away from the hips. Adding movement and a little more width to the bust will help distract from the hips but also balance out the difference between the top and bottom parts of the body. Choose halter, v-neck, cowl, or one-shoulder top styles. Anything with a decorative detail at the neckline or bust is also a good option. Ruffles, layers, ruching and brooches that hold gathered necklines can all achieve a balanced look for a smaller bust.
Try to keep tops shorter or longer than the widest part of the hips. This will help draw the eye away from the hips. Also, avoid any decorative details near the waist or hips since they will only add bulk to the lower half of the body.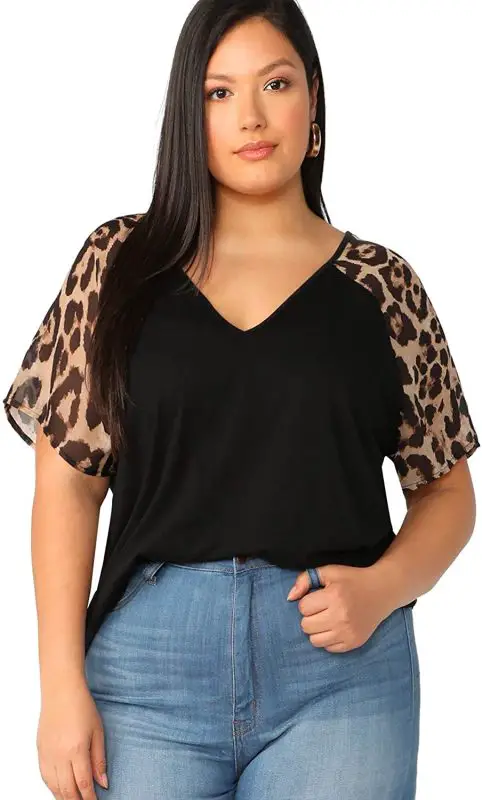 Romwe Women's Plus Size V-Neck Short Sleeve Blouse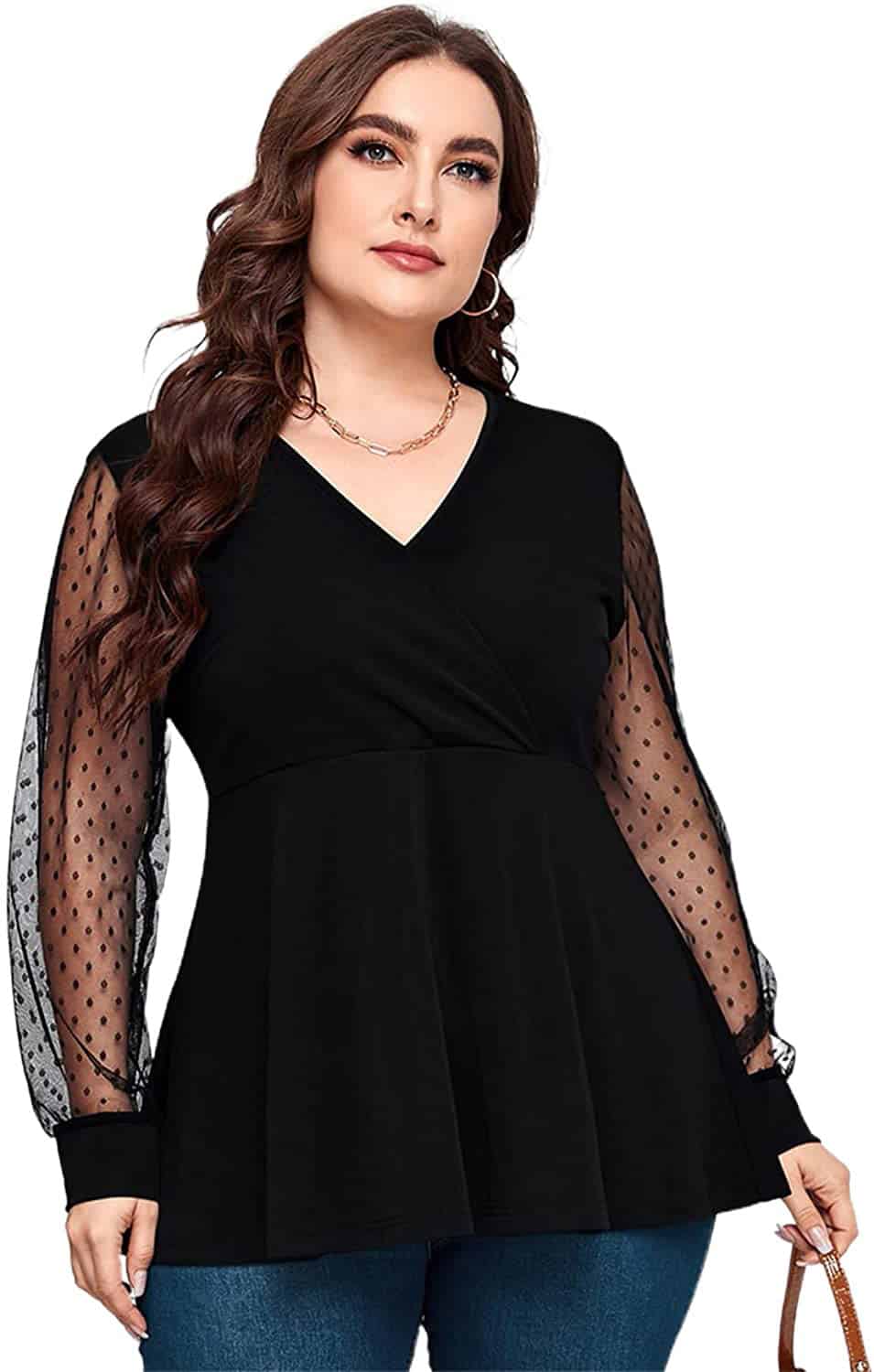 Romwe Women's Long Sleeve V Neck Ruffle Hem Blouse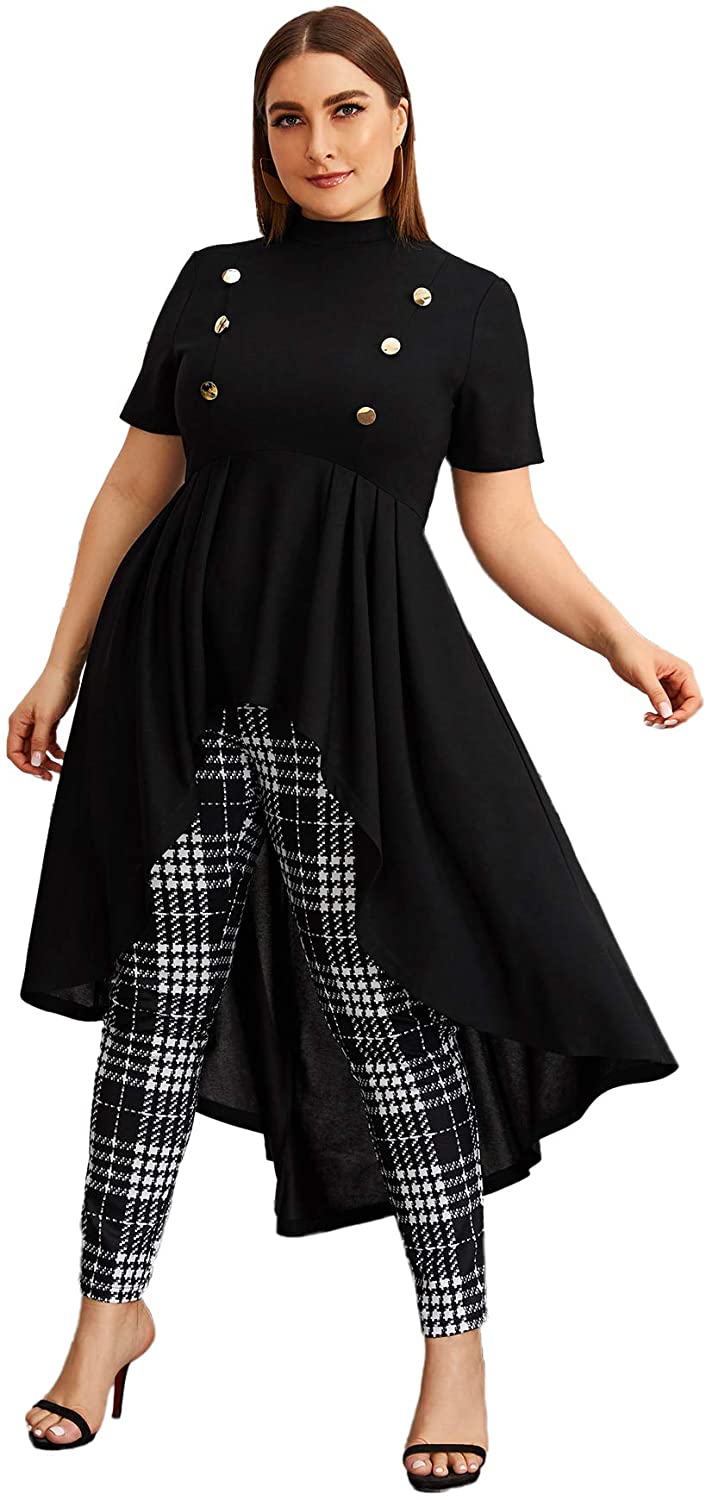 Romwe Women's Plus Size High Low Blouse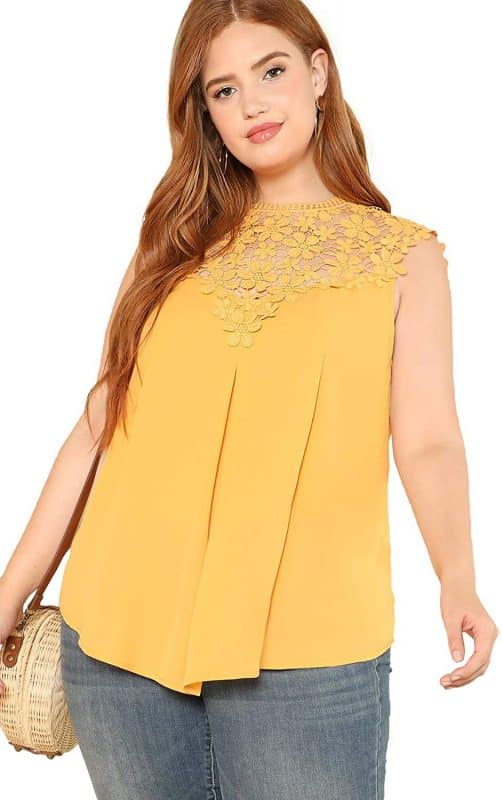 Floerns Women's Lace Neckline Sleeveless Chiffon Blouse Top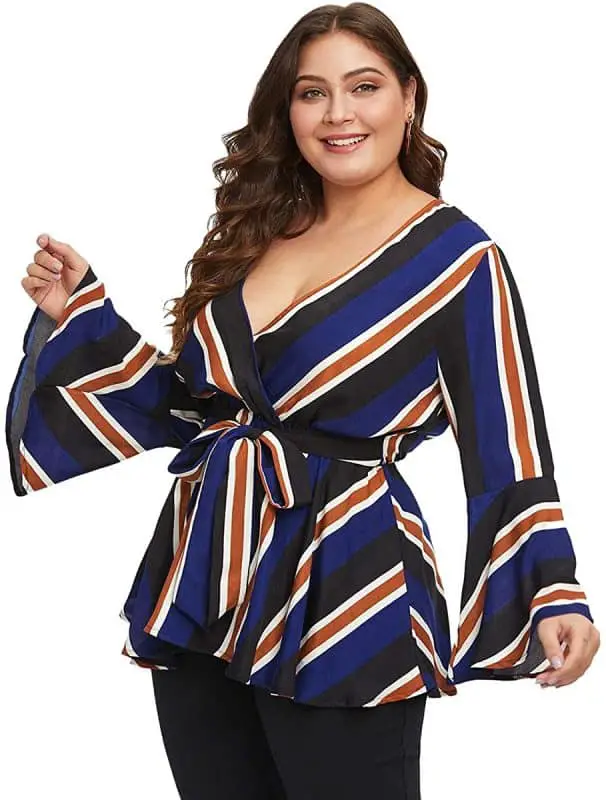 Romwe Women's Plus Size Long Sleeve Wrap Blouse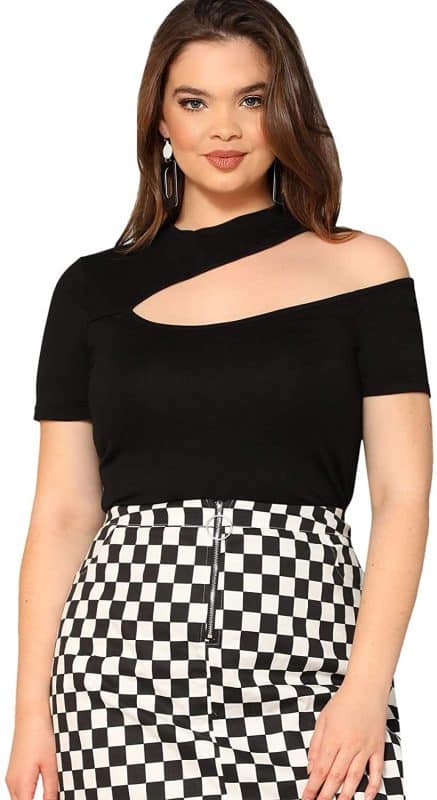 No products found.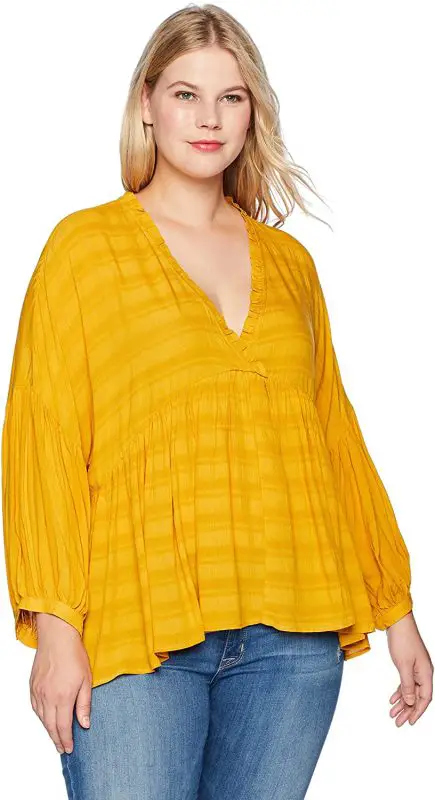 Lucky Brand Women's Plus Size Ruffle Top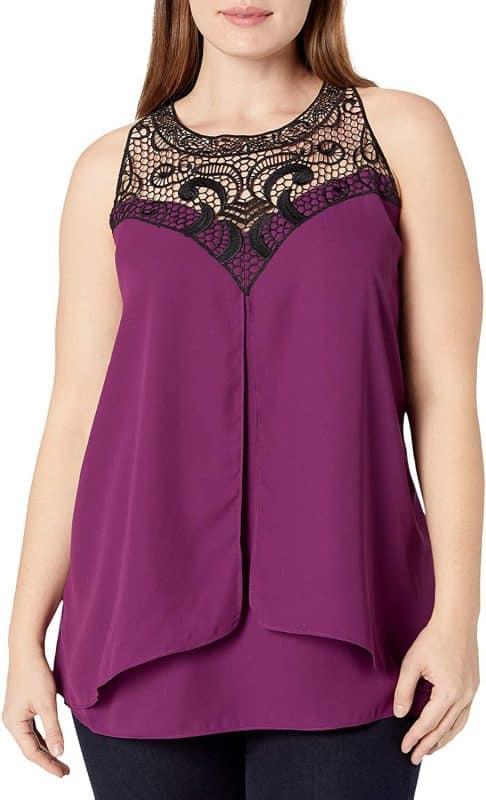 City Chic Women's Plus Size Lace Halter Neckline with Back Tie and Split Tier Detail
Bottoms
To balance out a heavy bottom, pants and skirts should be quite simple in style. Tailored styles with a flat front will help minimize the hip and buttock area. Bootcut and flared pant styles work best for a pear body since they add shape without creating a heavy look. Avoid tapered and capri pant styles because they will shorten and widen legs. As for skirts, knee-length styles like flared and a-line work best to move with the body without drawing attention to the hips.
Stay away from pleated and balloon skirts since they will only add weight to the hips and buttocks. As for pants, choose styles that have seamless pockets in front and back. Avoid flap pockets on the buttocks since they will only draw attention to your lower half.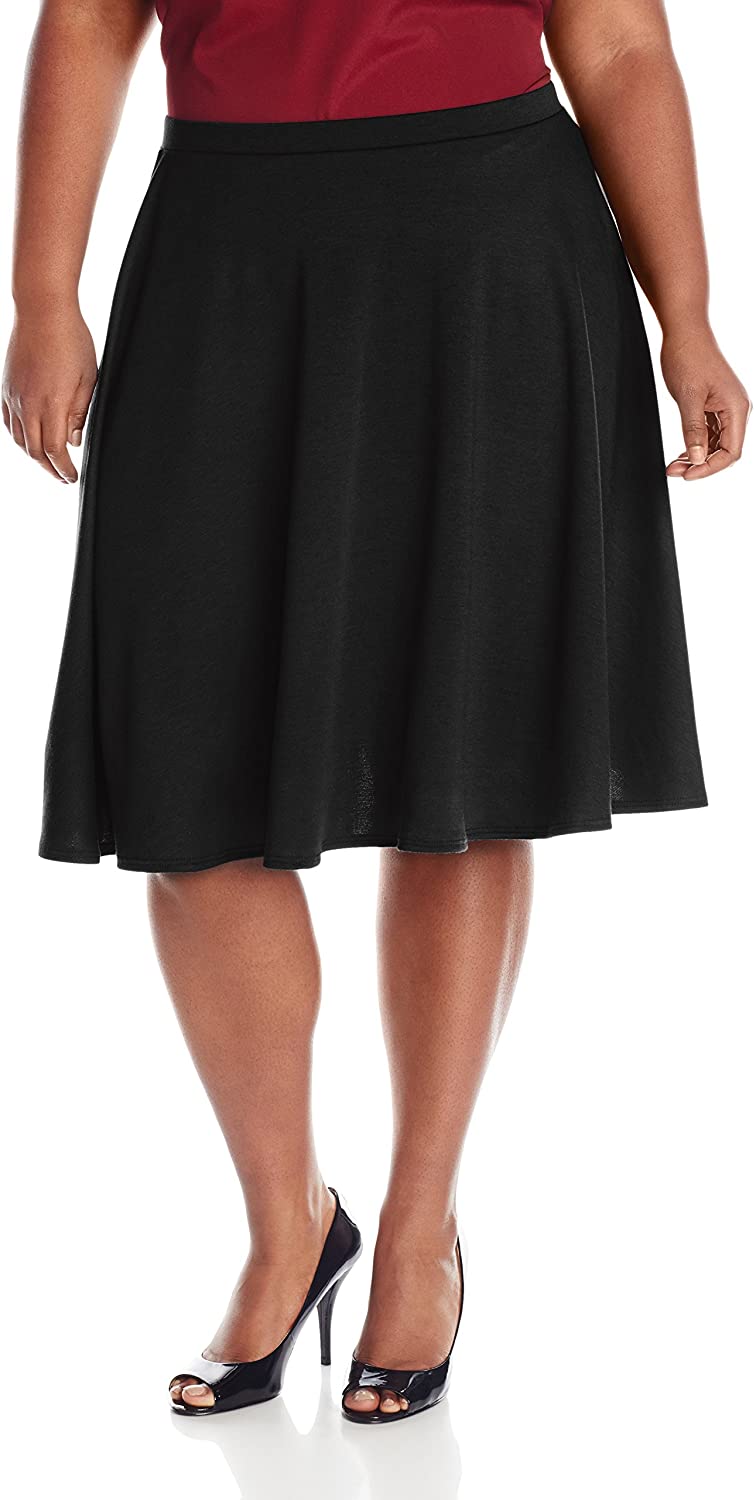 No products found.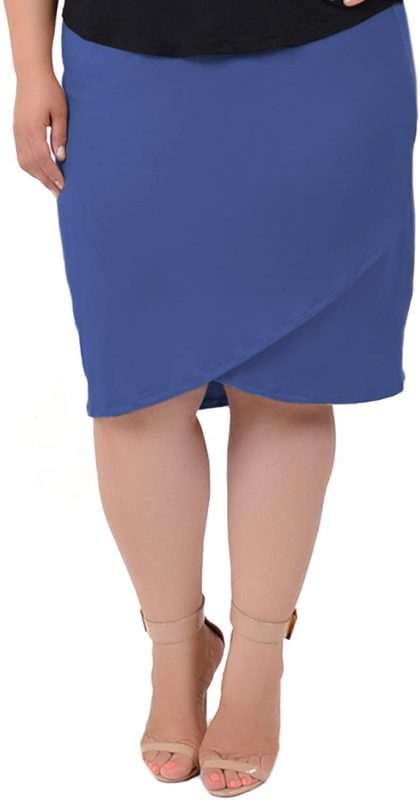 No products found.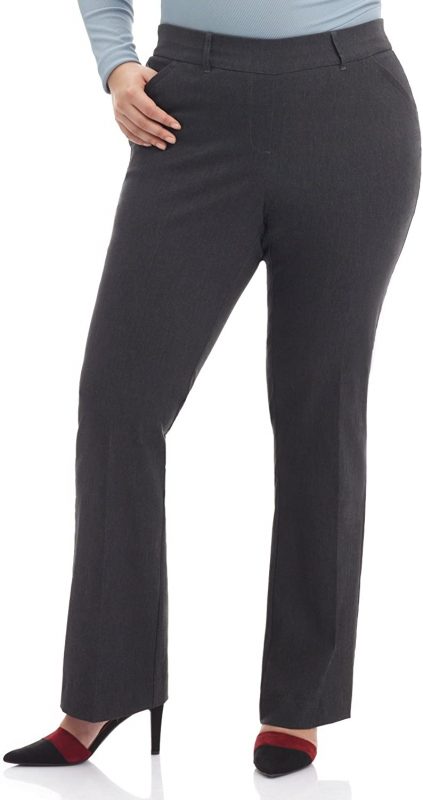 Rekucci Woman's Plus Size Bootcut Pants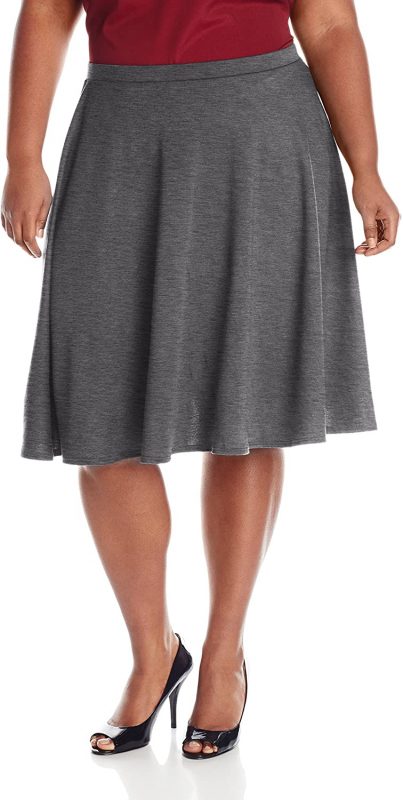 No products found.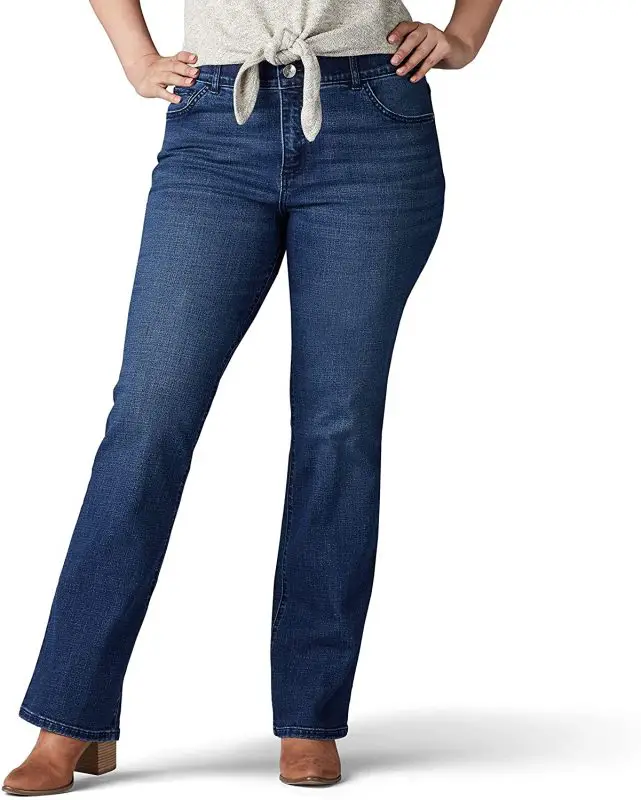 Lee Women's Plus-Size Flex Motion Regular Fit Bootcut Jean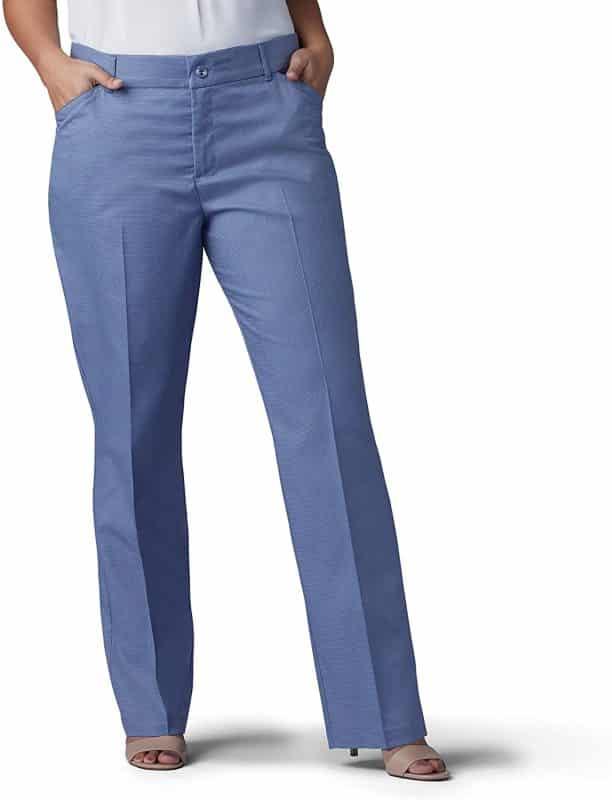 No products found.

No products found.
Dresses
Dresses should always highlight the slender shoulders and smaller upper body of a pear shaped woman. Choose open necklines like v-necks, scoop necks and low cowl necks to draw the eyes up to the bust. Choose dresses with interesting details at the upper body, but no lower than just above the waist. Empire waist styles or dresses that taper in to a smaller waist are a great choice to show off curves while minimizing the width of the hips. Always look for styles that are comfortable at the hips, anything too tight will emphasize the hips and create an imbalanced look.

Alex Evenings Women's Plus Size Tea-Length Lace Mock Dress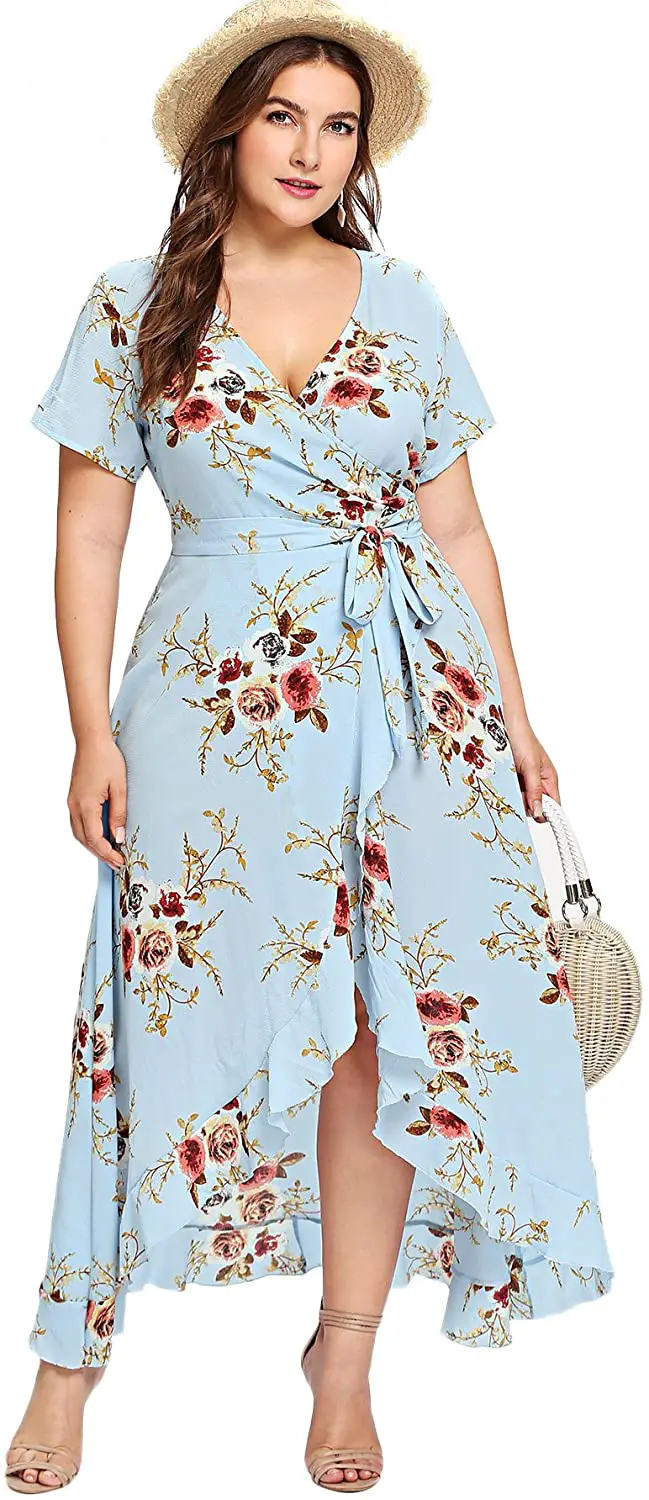 No products found.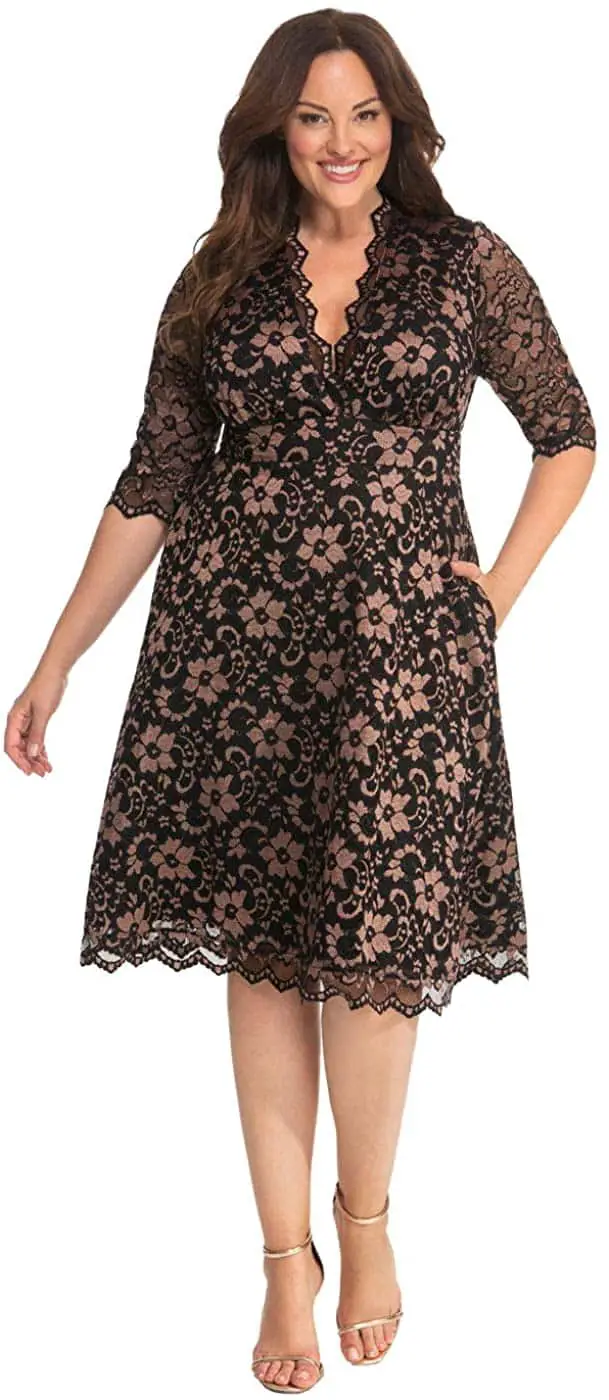 Kiyonna Women's Plus Size Mon Cherie Lace Dress

Jessica London Women's Plus Size Lace Handkerchief Dress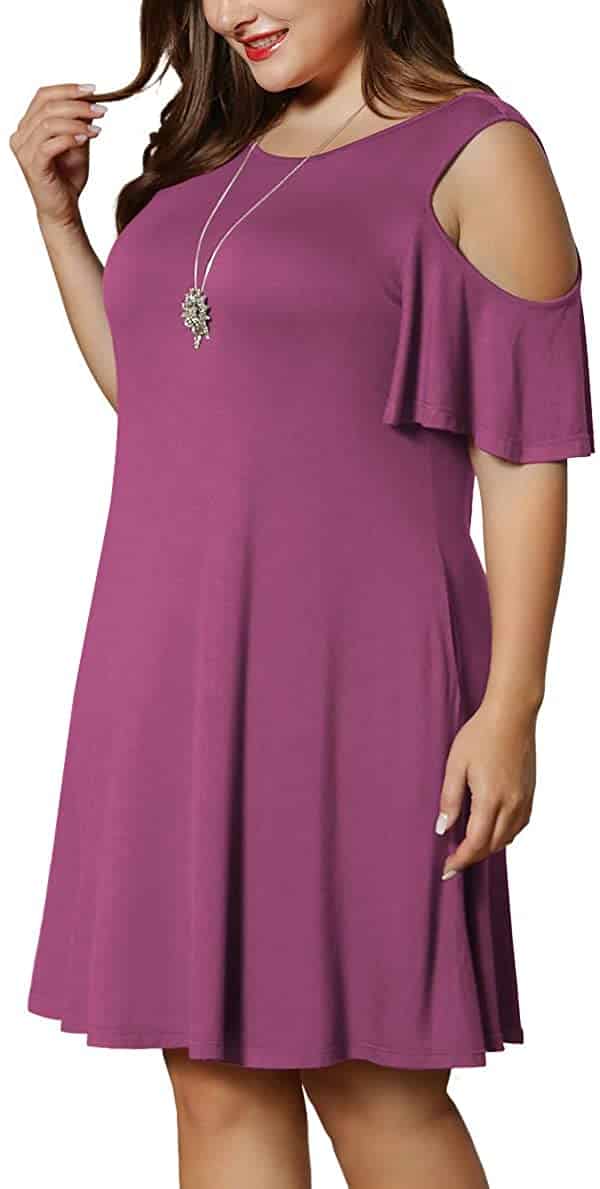 No products found.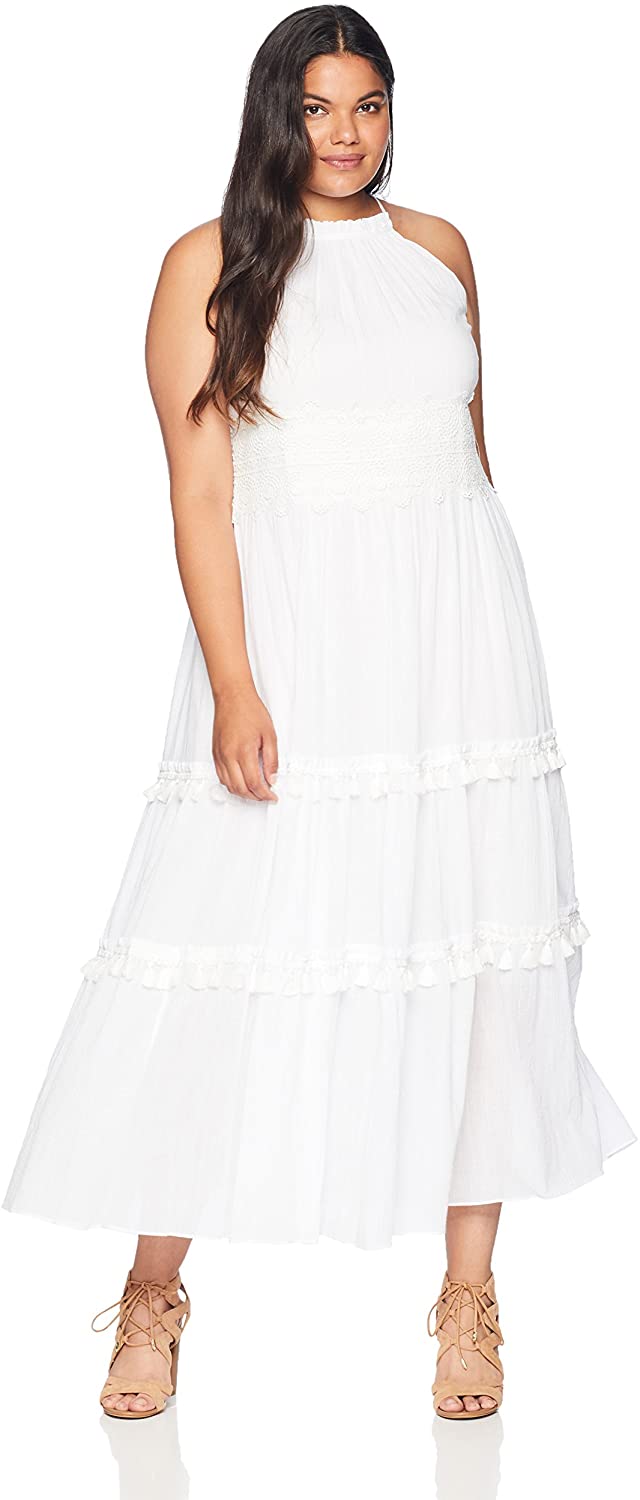 No products found.

Alex Evenings Women's Plus Size Tea Length Printed Chiffon Dress with Shawl

Alex Evenings Plus Size Women's Cold Shoulder Popover Dress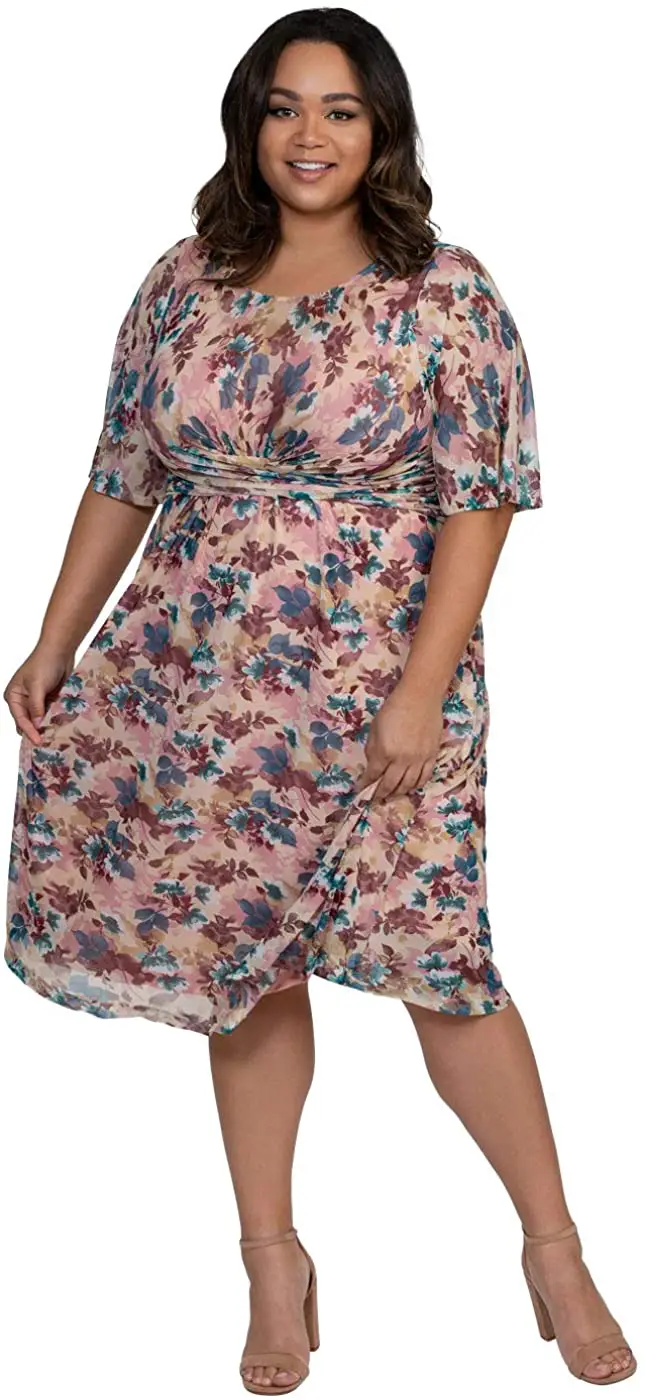 Kiyonna Women's Plus Size Katarina Mesh Dress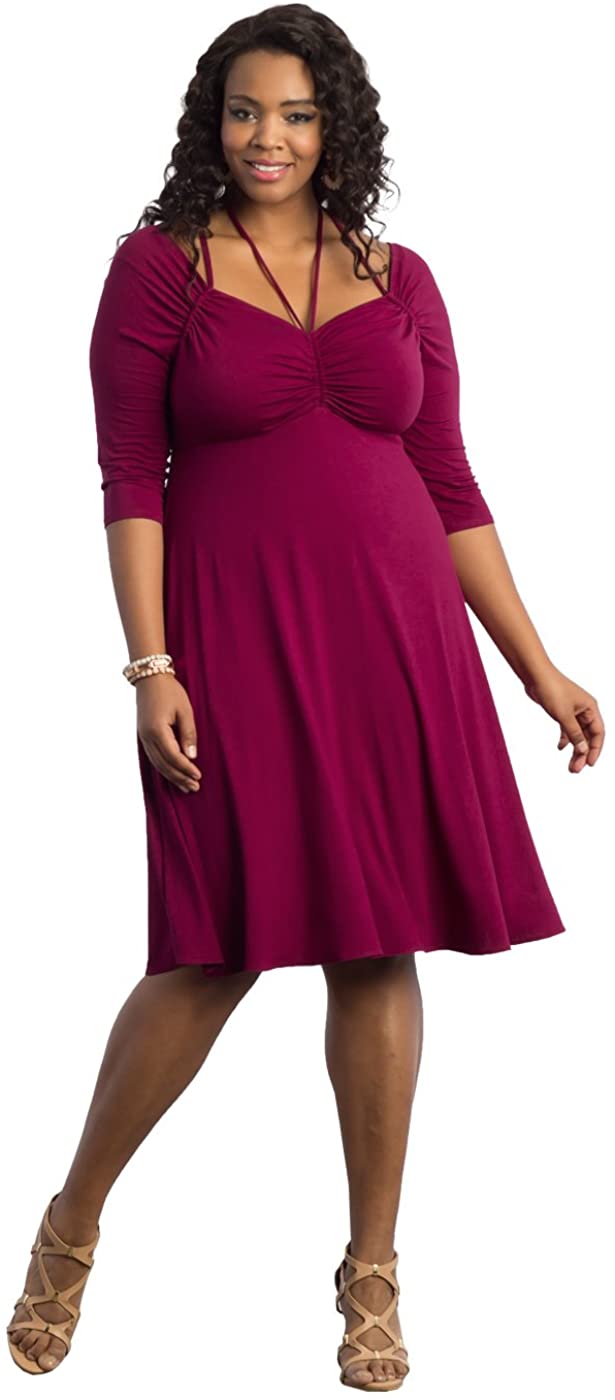 Kiyonna Women's Plus Size Enticing Tie Dress