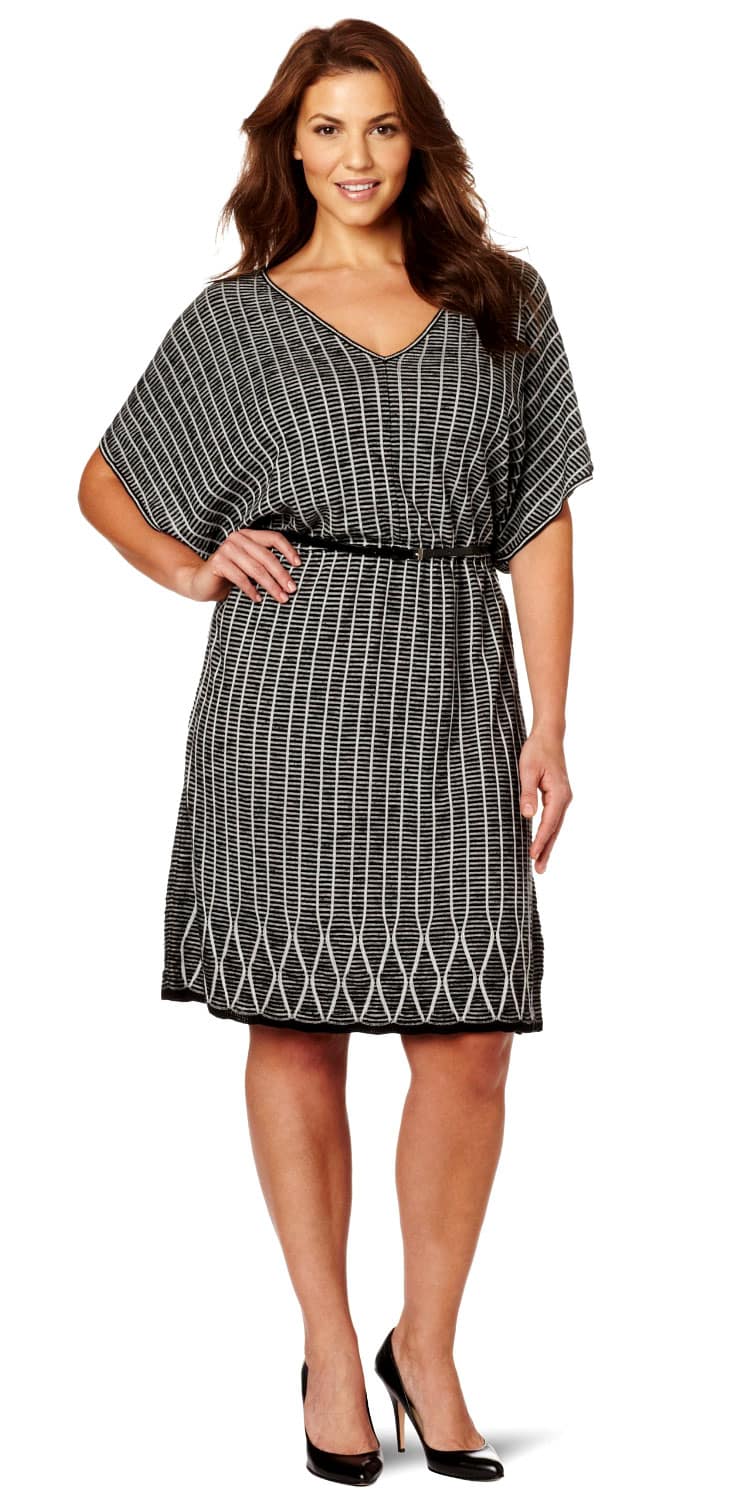 A diamond body shape has many similarities to an apple shape, but with a few key characteristics.
A diamond body will generally have slimmer arms and calves, but hold most of the weight in the bust, midsection, hips and thighs. This creates a big problem when looking for clothing that will elongate the body, without adding extra weight to the bust, waist and hips.
Tops
When it comes top tops, anything that will accentuate the shoulders and show off those slender arms will help draw the eye away from heavier areas.
Look for v-necks, scoop necks, u-necks, flutter sleeves and off the shoulder styles. Make sure that the tops only have embellishments around the neckline or shoulders.
Keep the midsection plain and neutral, though also keep in mind that some longer belted tops can also create a slimmer looking waistline. Make sure the tops fall past the hips and look for medium width belts to accentuate a waistline. Thicker belts will add bulk, while thin belts will not achieve the desired look.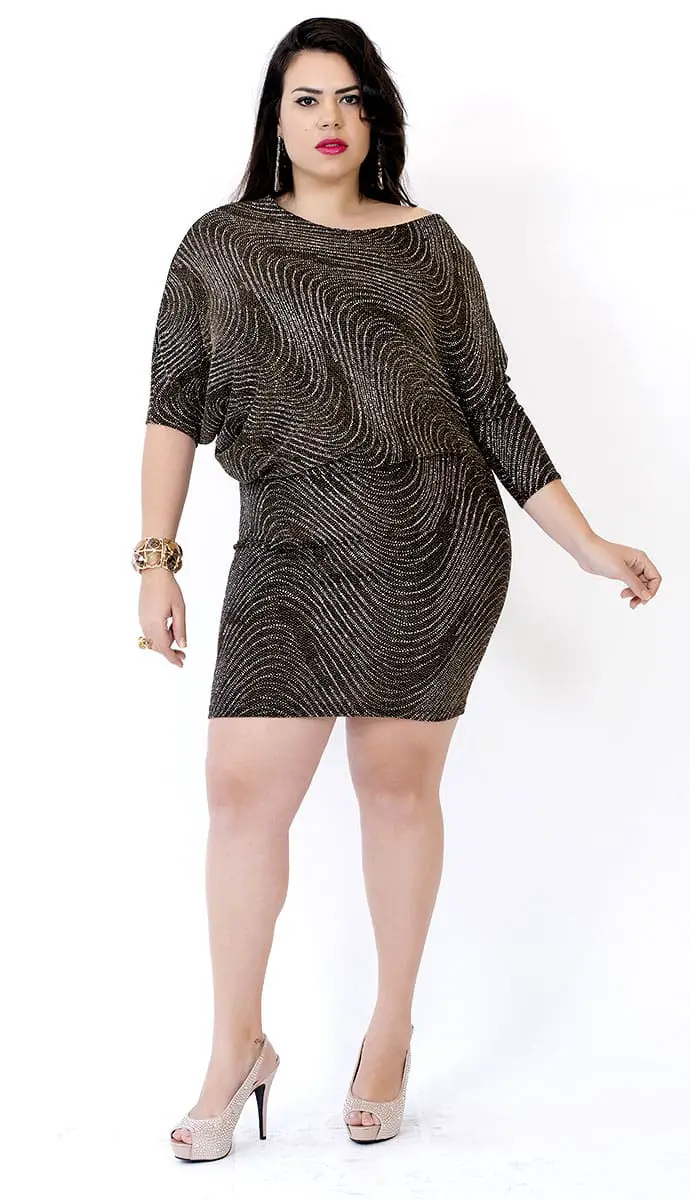 Bottoms
Bottoms, whether they are pants or skirts, should give the illusion of a longer body.
Look for darker bottoms tones to minimize hip width and choose clean lines that fall straight down from the hip. Avoid flap pockets, pleats or details that will draw the eye to the hips.
Bootcut and flared pants work best to lengthen legs, while shorts and capris should be avoided since they will give the body more of a squat look.
A-line skirts, slightly flared styles and straight skirts that fit comfortably at the hip will not only minimize the hip width, but also show off those beautiful calves and ankles.
Avoid bubble, pencil and pleated skirt styles since they will only create a heavier looking hip/buttock area.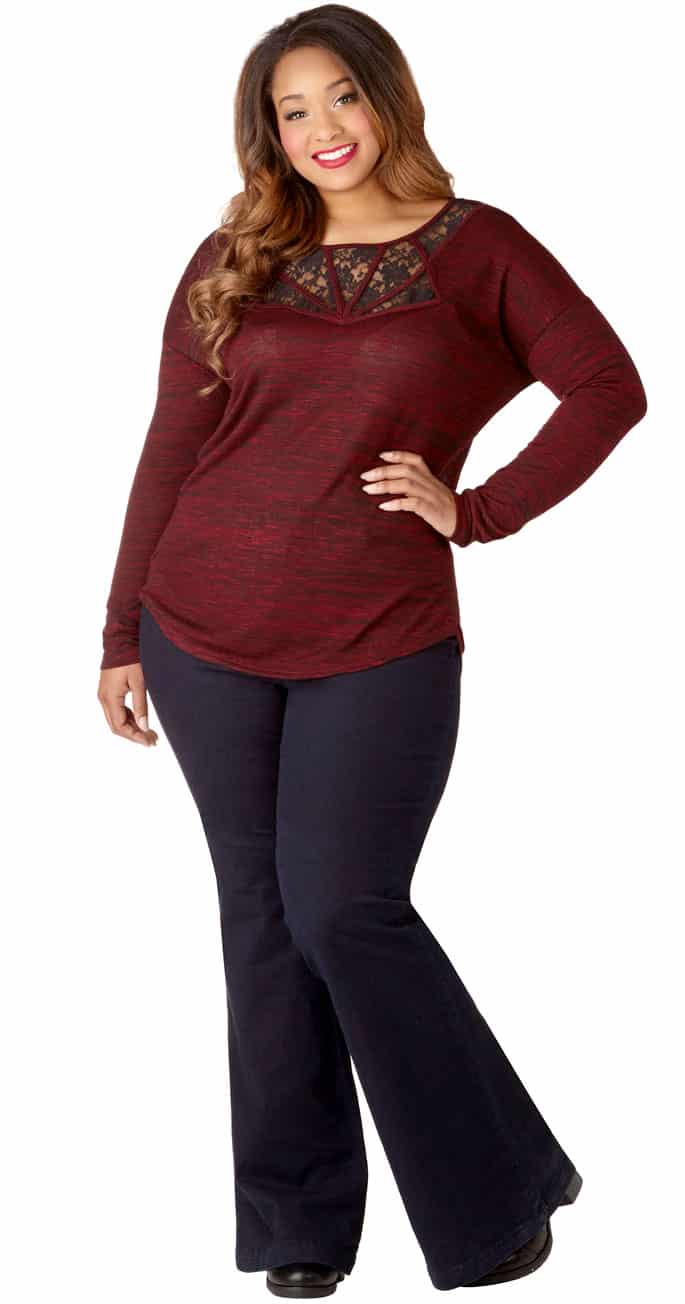 Dresses
Just like tops and bottoms, dresses should elongate the body, show off great arms and calves, and create the illusion of a cinched waistline.
Diamond body shapes should stick to dress styles that are a-line, belted styles or more structured (like shirt styles).
Choose dresses that show off pretty shoulders and draw the eye up and away from the waist and hips. Cocktail style dresses will perfectly show off calves, while hiding thicker thighs.