The inverted triangle body shape is a more masculine look, due to the broad shoulders and narrow hips.
This body shape will have little definition in the waist and a sharp look as the body narrows down from the shoulders.
Many women find this body shape hard to manage when it comes to fashion, since tops will generally be a few sizes larger than bottoms.
As such, in this guide we will try to answer the question "how to dress for a triangle body shape?".
Tops
When it comes to the inverted triangle body shape, tops should remain fairly simple in design, with little to no patterns.
The whole purpose of the tops will be to minimize the width of the shoulders, and to give the waist some definition.
Avoid boatneck, halter or square necklines as they tend to add to the width up top. Also, keep the neckline, shoulders and sleeves free of extras like ruffles, layers or embellishments.
A cinched waist, belted tops or ruching at the waistline will draw eyes away from the broad shoulders, and give the body an illusion of curves.
A couple of great top styles that create curves are cinched tunics and peplum style tops. Just make sure this style flares out closer to the natural waistline or just above the hips. This will lengthen the midsection and give the hips some shape.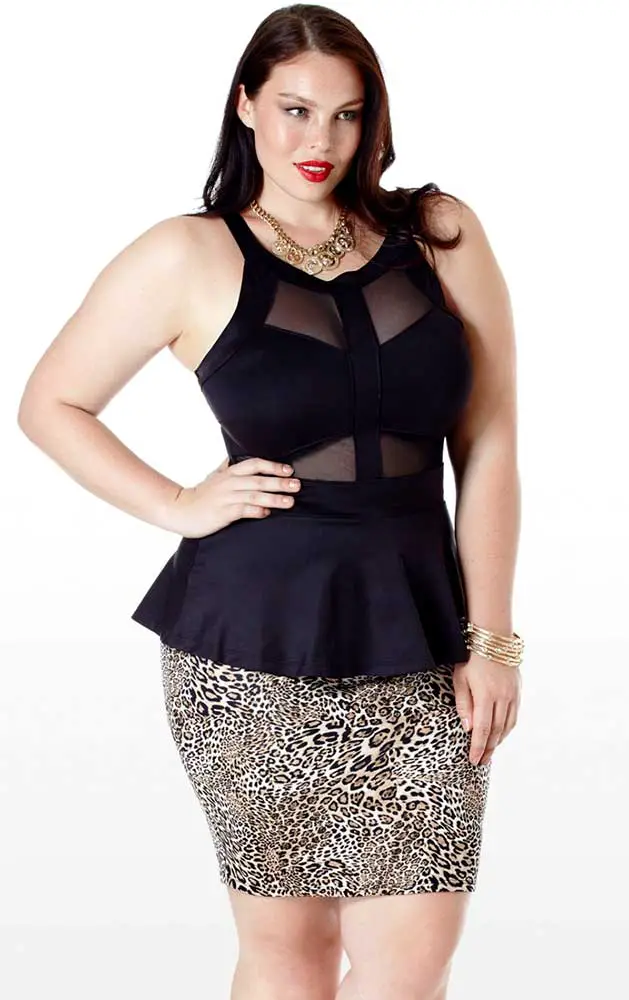 Bottoms
Skirts and pants should help even out a small/narrow lower body. Skirts should add some volume to the hips and thighs in order to create an even curvy body shape. This means pencil, maxi and mini skirts should be avoided, although can work if paired with a peplum top.
Go for full, circle, mermaid, peasant and pleated skirt styles to add shape and movement to the lower half of the body. Always look for layers or skirt fabrics that have a fuller look to them.
Pants should also add some shape and movement to the lower half of the body, so skinny pant styles are not recommended. Having said that (again), they can work when paired with a peplum top or tunic.
Cargo styles, gaucho, wide leg and flared pant styles are also an option. Finally, make sure to choose bottoms that have wider belts, decorative embellishments or pocket flaps.
Dresses
For the inverted triangle body shape, dresses must accomplish what tops and bottoms do. Choose dress styles that minimize the width and attention to the upper half of the body, while drawing the eyes down to a fuller bottom half of the body.
Peplum and bubble dresses are ideal for this body shape, since they instantly add shape and definition to the waist, while filling out the bottom half of the body.
Mermaid style dresses will also give the illusion of curves, but just make sure to avoid strapless styles since they will only make the shoulders look wider. A-line and wrap dresses are other options that tend to flatter this body shape.