Anyone who loves fashion knows that simply sticking to a "few staple wardrobe items" is just not going to happen. Refreshing or adding new things to your fashion collection can very quickly add up, and sometimes, the guilt or financial strain creates a negative feeling about your love of fashion.
If you are like me, and love to get new things to breathe new life into your look, then here are a few simple tips to help you get a quality wardrobe, but without adding much stress to your bank account.
1: Spend More Now to Save Later
Investing in fashion pieces is great advice for anyone who wants quality items that will easily last (and look great) for many years down the line, rather than cycle through inexpensive clothing and accessories that may not last a year.
Put your money into higher quality clothing and accessories made by well-known and trusted brands. These will be the special things that are made with high quality materials, and really take your look up a notch. Just compare the quality of beautiful vintage fashion versus cheap mass market shops you can find anywhere today.
The most important thing to remember when investing in high-end fashion is learning the proper care and storage of each item to ensure they look great and last a very long time. Check out our post on How to Care for Your Lingerie for example.
2: Sales and Clearance are Your Friends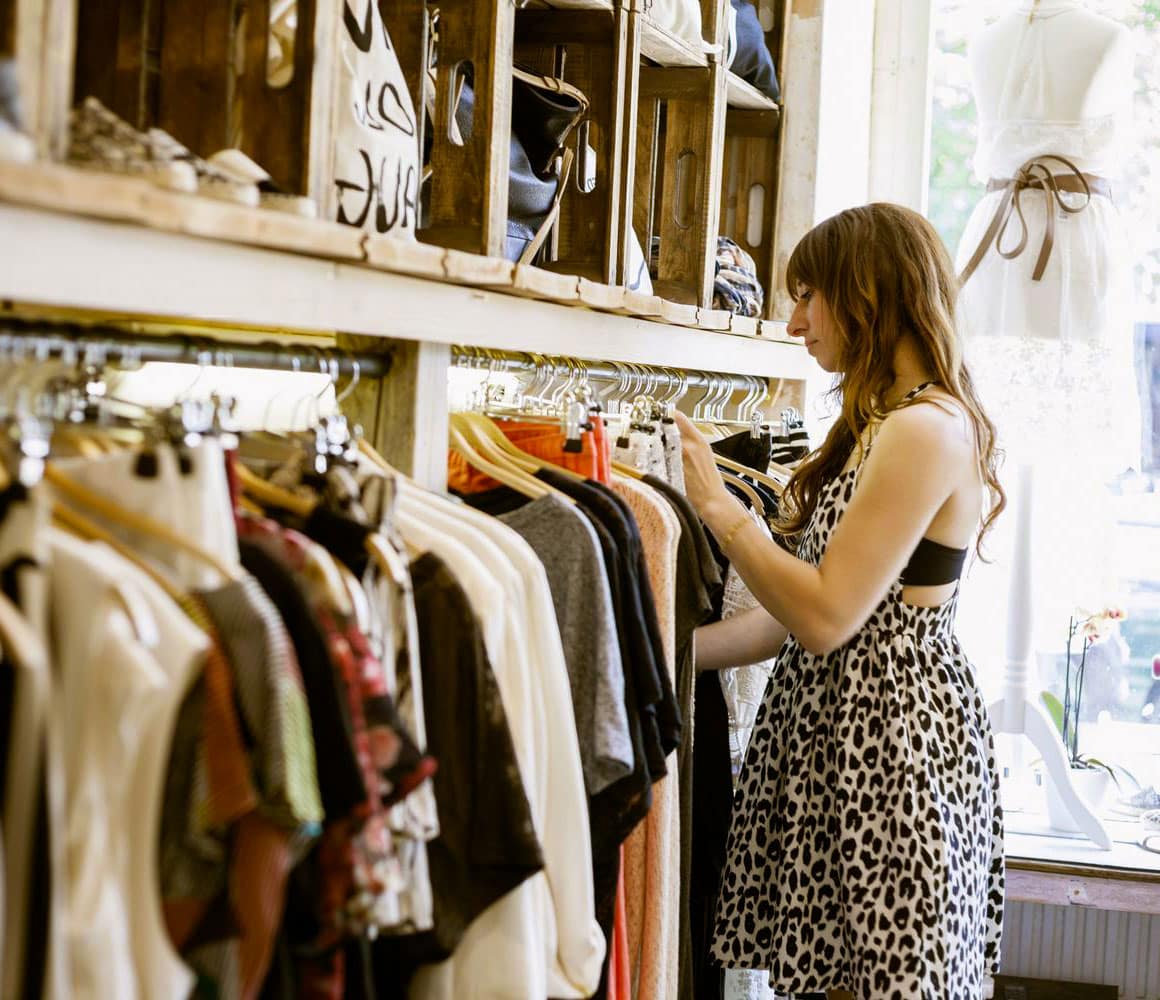 Some people are too embarrassed to shop in the clearance section, while other people get excited at the thought of getting a bargain for something they really want. If you want to build a beautiful wardrobe that you can be proud of, don't shy away from sales and clearance, they can easily become your BFFs.
If you are looking for something new or different to refresh your wardrobe, then definitely hit the sales and clearance racks first. You might have to invest some time to get through the messy piles to find that special gem, but in the end, it will be worth it.
The only time shopping the sales may not be as fun is when you have something specific that you want to find, or if you are a very popular size.
Just remember, if you do happen to find something that you love, and it's not in the sale or clearance areas, it still doesn't hurt to check. Sometimes clothes and accessories are part of a sale or clearance deal, but they just weren't marked.
In the end, it doesn't hurt to ask, and you might just unexpectedly get something for a really great deal.
3: Sign Up to Newsletters
I know that no one wants to have their inbox overloaded with newsletters and sales emails, but signing up to your favorite brands can end up saving you lots of money. Just be smart about it.
Most fashion brands will have newsletters that you can sign up to directly from their site. If there is a brand or store that you totally love, always check their website first to see if they have a newsletter to sign up for and what type of deal you get.
Most sites will offer a certain % off your first purchase online, while others give you the option to get insider sales each season. Just read the fine print to see what you get and judge if that's a good deal or not.
Besides, even after you do sign up and take advantage of a one-time offer, you can always unsubscribe or change your subscription settings to only get notifications one in a while.
4: Find Deals in Social Media
Have some fashion brands that you really love? Follow them in social media to get a heads up on deals and promotions that may not be advertised in store or on their official websites. Do a search to see if the official brand or shop is listed and follow them. Look through their older posts to see what they have offered in the past, and check back regularly to take advantage of deals that not everyone would know about.
5: Plugins for Coupons
If you shop a lot online, you probably already look for coupons to get discounts. The only problem is that it can take a long time to find a coupon that actually works.
One way to help you quickly find these coupons is a browser plugin called "Honey", which will scan it's database to see if there is an applicable coupon you can use, and automatically apply it at checkout if it finds one. The plugin is available for Chrome and Firefox.
6: Host a Clothing Swap
Although a clothing swap is not technically shopping, it's still a great way to invest a little time or money into new fashion, shoes, or accessories. This is also a great way to clean out old (and possibly unloved) items from your fashion collection, while also getting something fresh in return.
If you want to host your own clothing swap, take a look at our tips on How to Host a Clothing Swap.
7: Check Out Second-hand Shops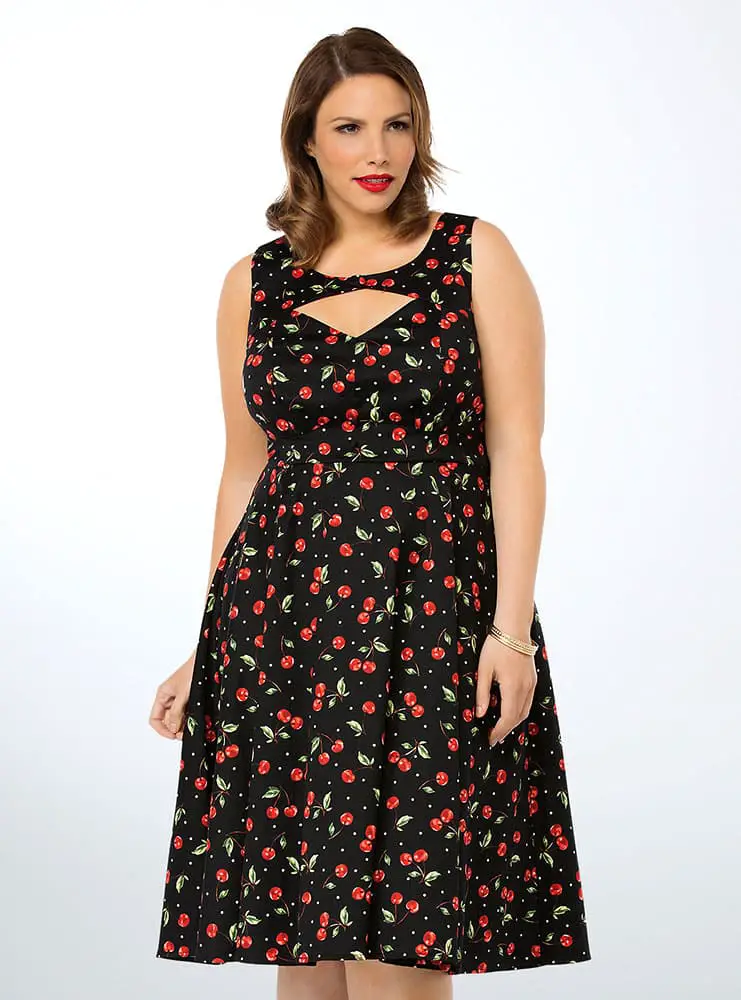 For many fashion lovers, second-hand shops are like the holy grail of fashion discoveries. You can find TONS of unique fashion in second-hand stores, but like clearance shopping, it will take time and effort to fish through everything. One thing to remember with vintage clothes is they will rarely fit perfectly to your body, so learning a few tricks will really help you see the potential of every vintage item you find.
Learning to alter, mend, and properly clean clothes is the best way to build a unique wardrobe of vintage finds that look like new.
To get you started, here are some tips to help you save money, and care for your favorite fashion finds with these simple fashion fixes.