Athleisure wear is everywhere!
Thanks to the likes of Gigi Hadid, it's now the norm. You don't have to be going to the gym to incorporate sportswear into your look. Whether you're running errands or meeting the girls for coffee, athleisure wear is where it's at!
There's a fine line between sportswear and athleisure wear. That line is how fashion forward the pieces are. Athleisure wear can be in the form of leggings, sports bras, sweat shirts and sneakers. But they all should have a fashion edge. They should be more stylish than practical, but still functional to a degree.
So, how can you pull this everyday look off as a plus size beauty? We've got the answer! Follow these simple tips for shopping athleisure to ensure the perfect fit and style for you.
Leggings
Leggings can be one of the most comfortable items of clothing. Stretchy and form fitting, they are perfect for yoga, jogging or simply going for coffee.
There are two different options when it comes to leggings – fashion wear leggings and sportswear leggings.
The athleisure wear trend blurs these lines. But the feel of each type is slightly different.
Fashion wear leggings are softer to the touch. Less lycra means they are less clingy. They are also not necessarily designed for exercising. This means they contain no moisture wicking properties, but might be more comfortable. The most popular styles are plain black, navy or brown. You can find printed versions too, but they are less durable.
Sportswear leggings, on the other hand, tend to be very printed and colorful.
They contain a lot of stretch, and sit very close against the skin. Designed with exercise in mind, they are usually made from sports technology fabrics. As a curvy girl, you might find the fashion leggings more comfortable. But be aware, without the chafe free and reinforced seams of a sports legging, they aren't very durable. After a few wears, you might find the seams start to rip.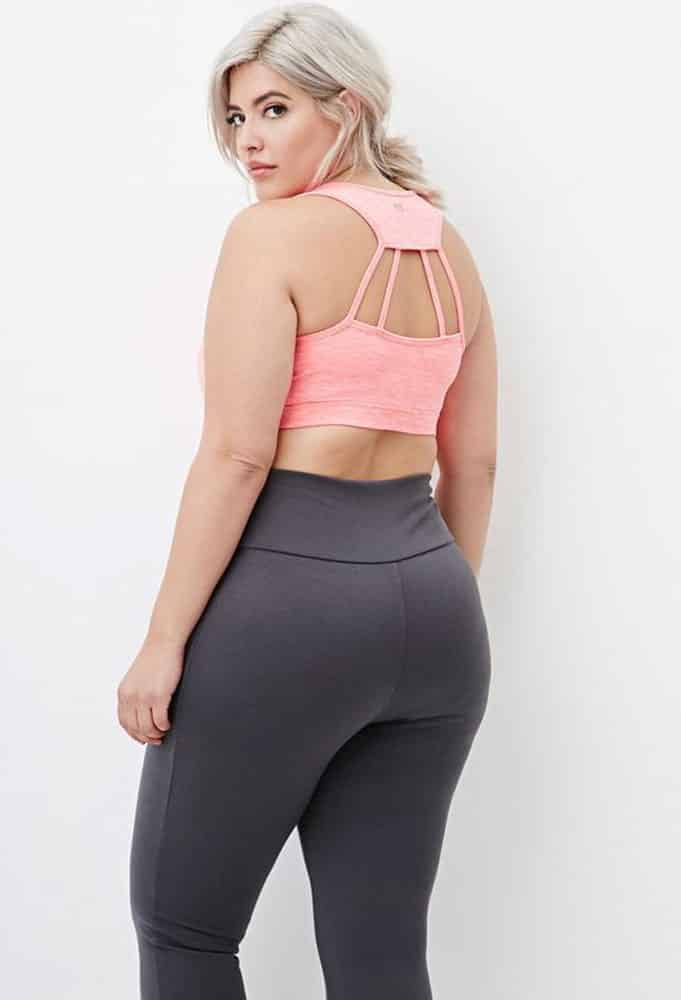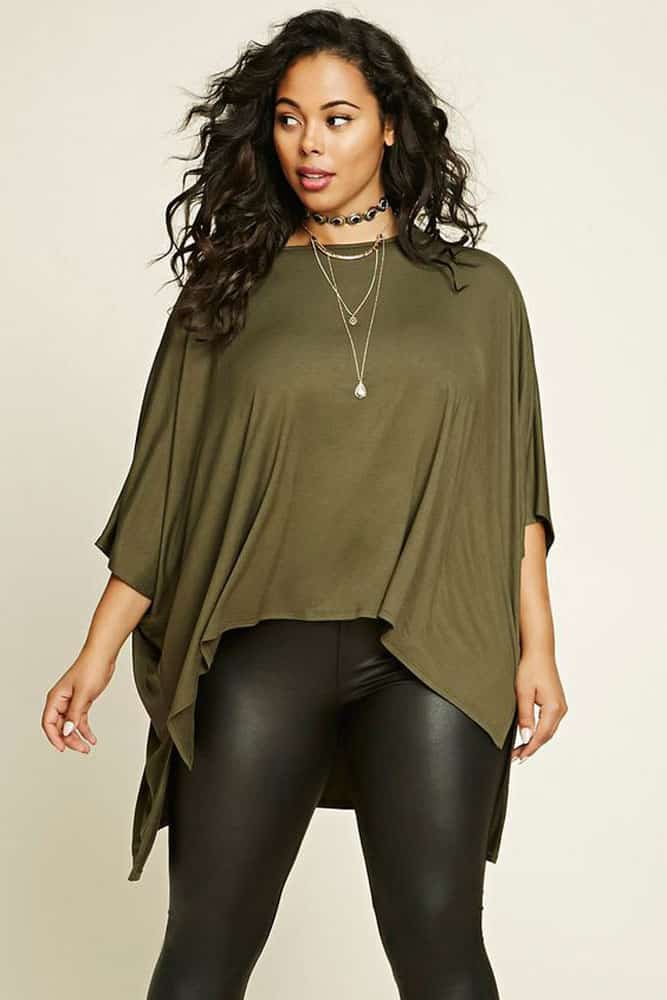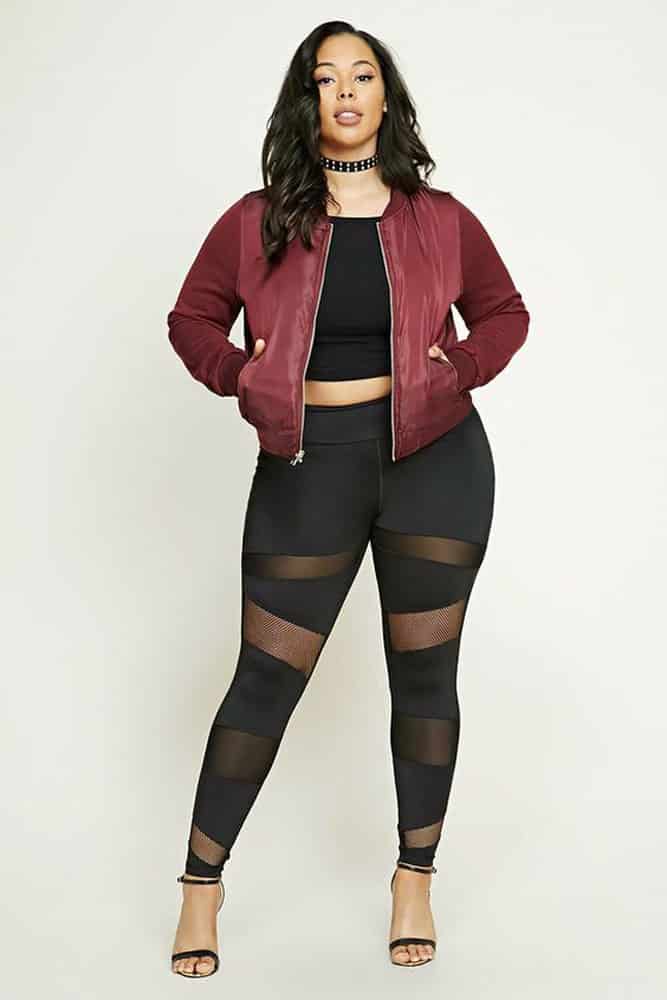 Sweat Shirts
Sweatshirts are fairly universal. Just be sure you have sufficiently sized arm holes. There's nothing worse than a stylish sweatshirt that cuts into your arm pit.
If you have a flat stomach, you can opt for a cropped version. For more warmth and an extra athleisure vibe, always choose a hooded sweat shirt.
A dress sweatshirt is another way to rock the athleisure trend. Wear it bare legged with this seasons kicks for a stylish yet casual ensemble.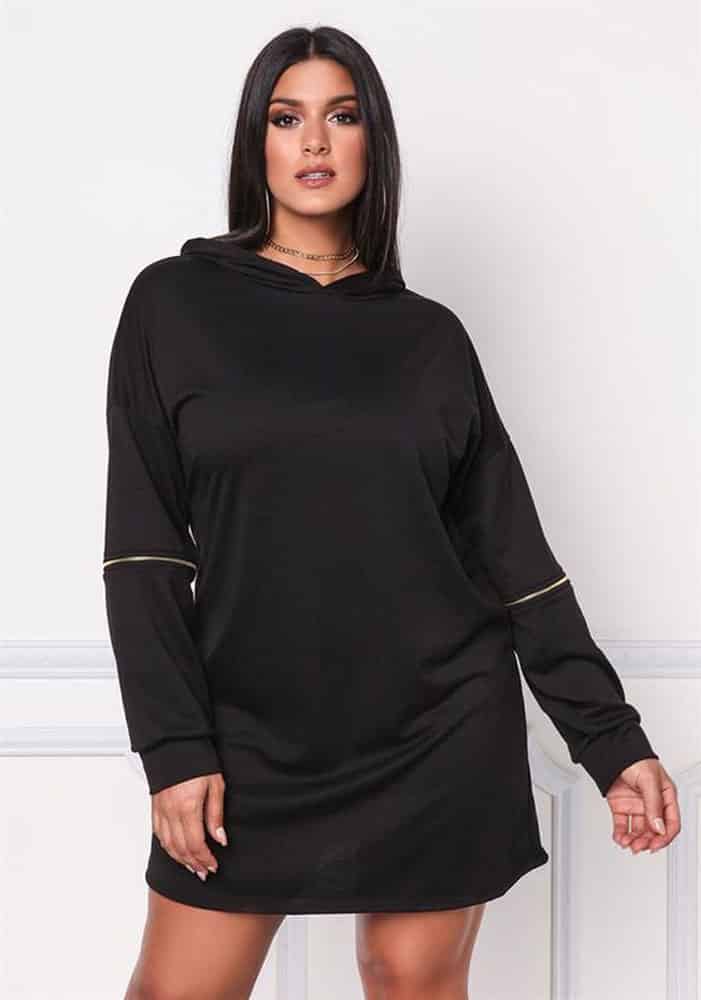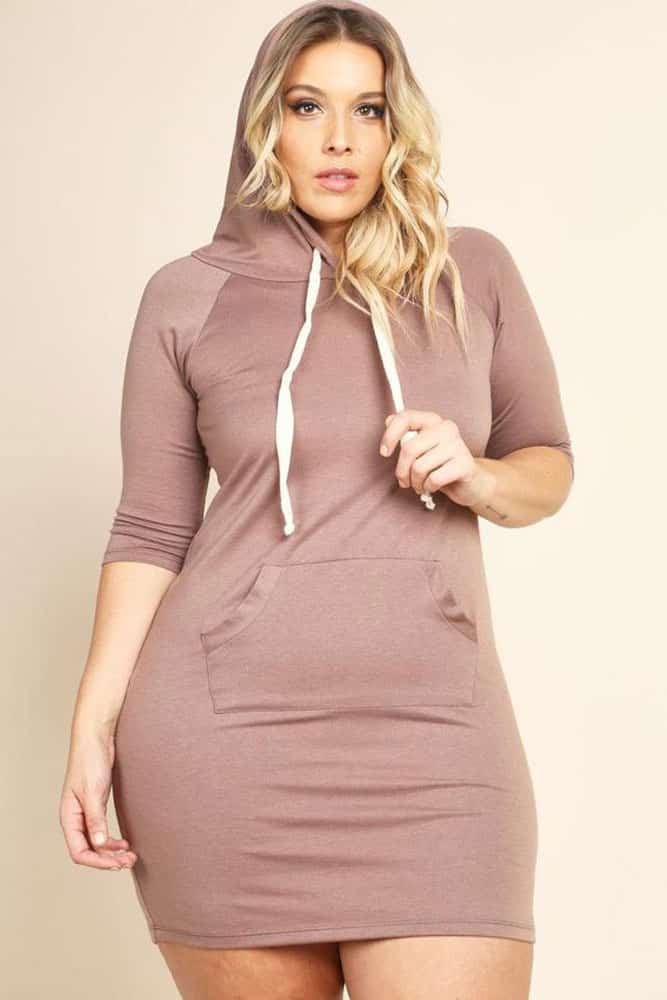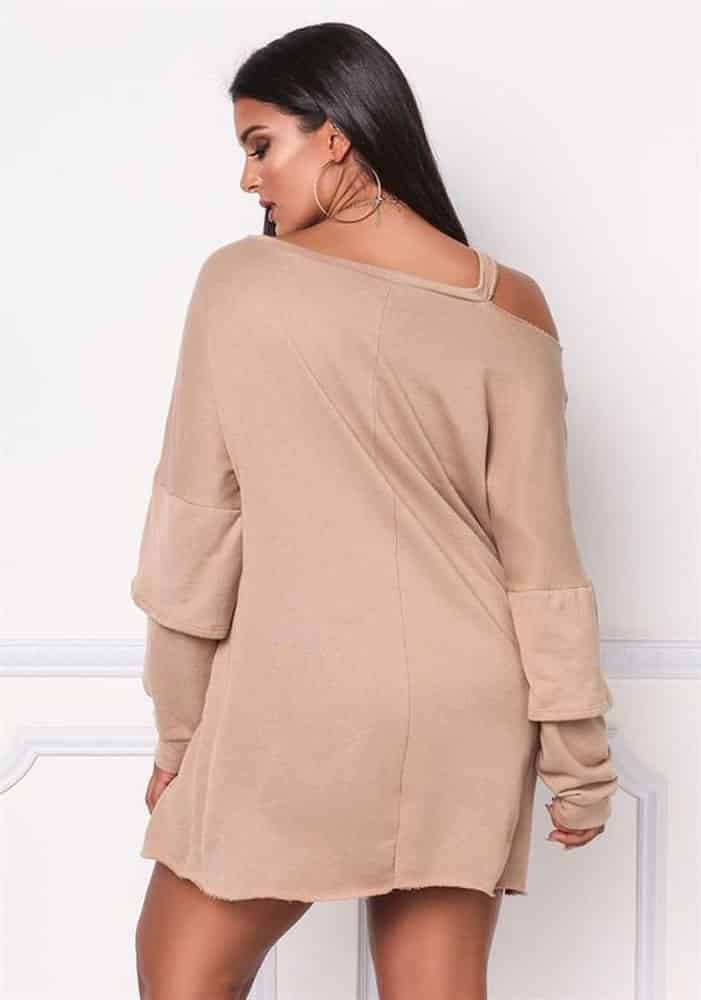 Pants
Althleisure pants look great on curvy girls. A sexy racer stripe down the side will also flatter your legs. Their elasticated waistbands are extremely comfortable and create a perfect fit. Styles that have zips or elasticated cuffs at the bottom look super stylish.
While you can pair your sweatpants with sneakers, the althleisure trend calls for something a little extra. Try pairing them with high heels, mules or even loafers for that fashion forward edge.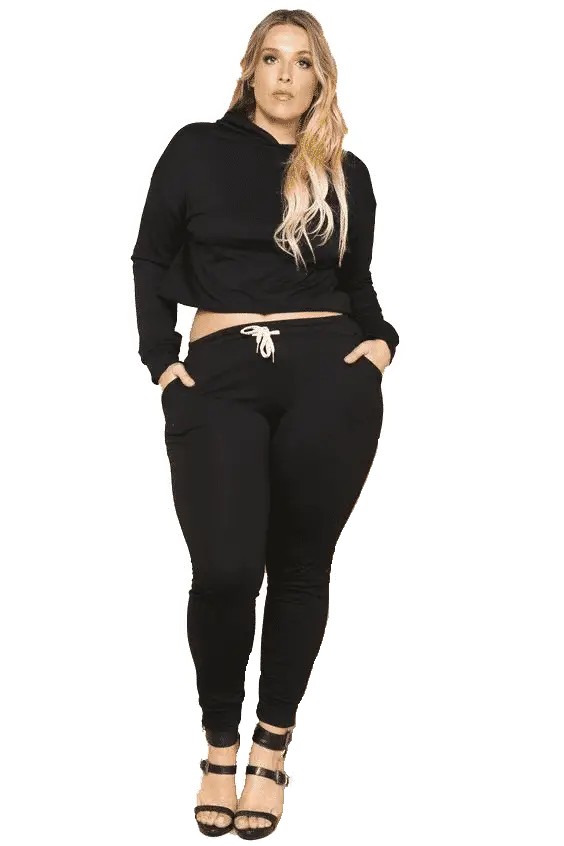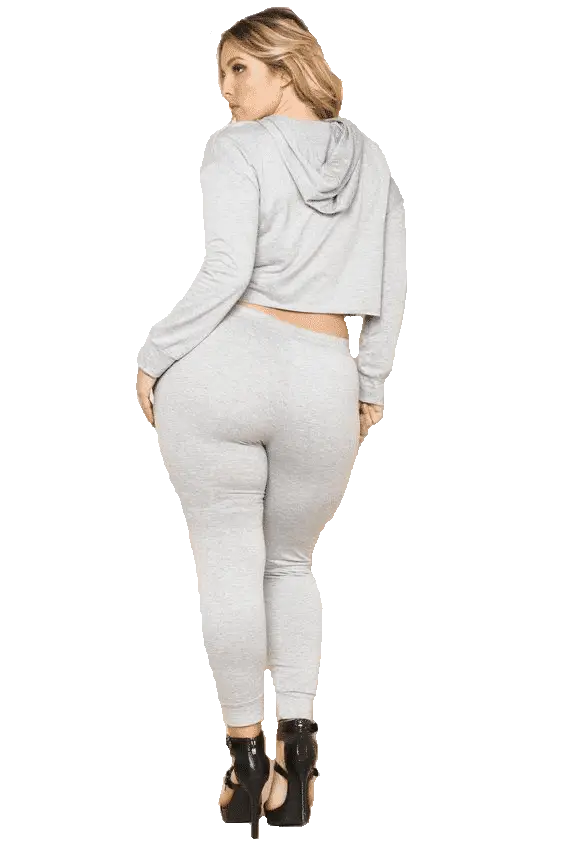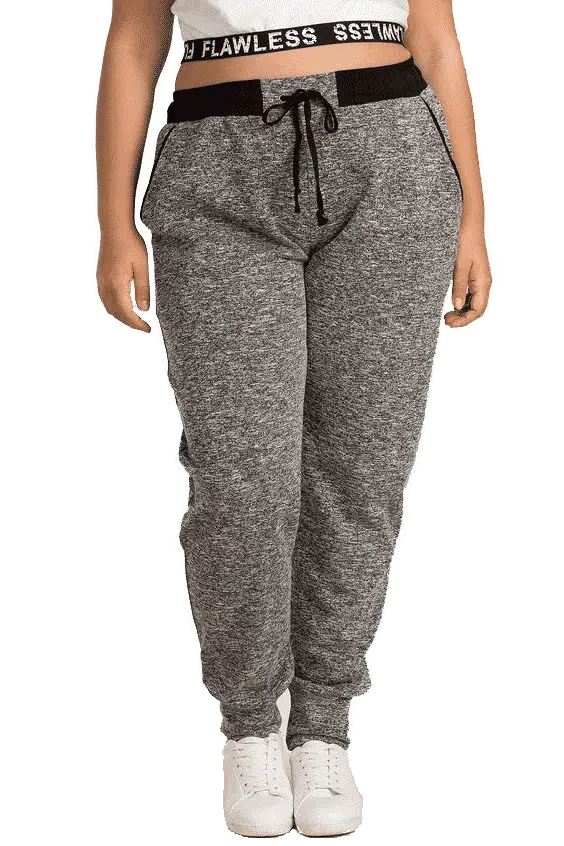 Sports Bras
If you're feeling very brave, try wearing a sports bra as a top.
To avoid bulges, the perfect size is very important. A too tight bra will create back and bust bulges which are not flattering. The perfect size should keep your bust at bay while providing excellent support.
A zip front closure will provide a sultry sexiness to your outfit.
If you're not feeling too brave about showing so much skin, try a body suit instead. A body suit will keep your stomach covered, but still keep the style of an athleisure sports bra.