Sometimes it's not easy having a full figure. It's infinitely harder when you are shopping for the perfect plus size prom dress. Because of that, we wrote the following guide. Read on!
Strapless Plus Size Prom Dress
Nothing says prom than a classic strapless dress.
It can be a hard look to pull off, but done right and you'll certainly be the belle of the ball.
However, note that the strapless style tends to broaden the shoulder.
If you already have broad shoulders, opt for skinny straps or a one shoulder strap instead. This will give the feeling of a strapless, without increasing the width of your upper torso.
If you're set on a strapless look and have a large bust, you'll need to compensate for the lack of support in either dress or bra.
Choose either a well fitted bra or a strapless dress with hidden support such as a bodice or corset.
The last thing you want at prom is a wardrobe malfunction or worrying about "slippage" whilst dancing the night away. Support is essential for pulling off the strapless look!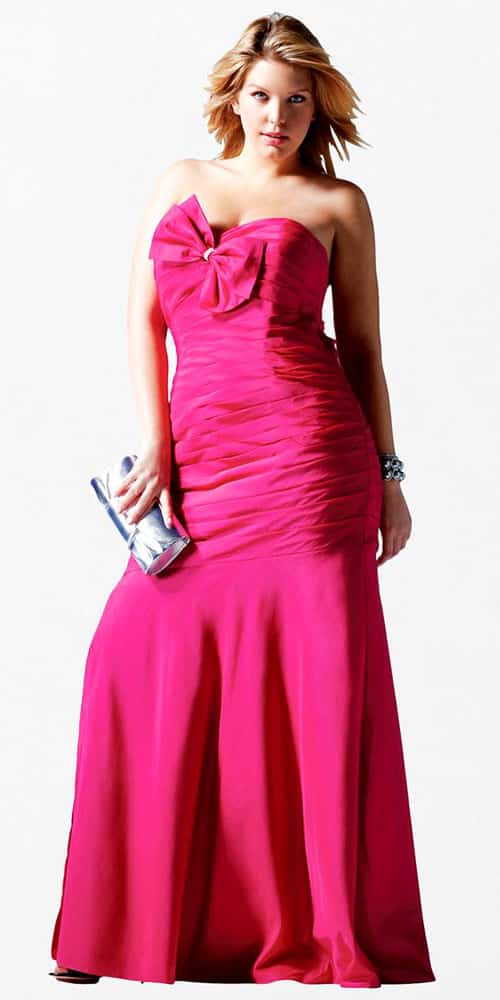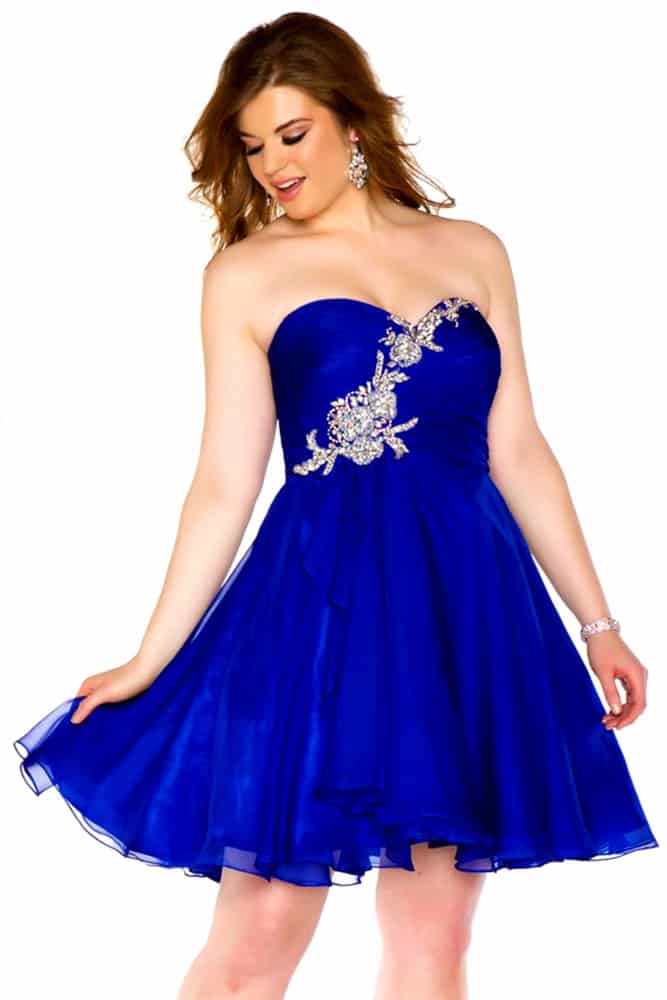 Halter Neck Prom Dress
If you find your bust simply won't allow for a strapless dress, your best option is the halter neck.
Halter necks provide excellent lift in the bust area and will make you feel secure. A dark color can even minimize your cleavage, if you so desire.
On the other hand, if you're lacking in the cleavage department and need to balance out your hips, bodice details are a sophisticated solution.
Ideal for prom, ornate bodices encrusted in jewels look stunning, whilst simple rouching will also achieve the desired look. By drawing the eye up the body and away from the hips, you'll achieve a perfect balance between shoulders and hips.
You can be clever by using the color of your dress to your advantage.
Whilst some colors minimize your flaws, others can blow them out of proportion.
Dark colors are great for slimming the overall silhouette, jewel tones are ideal for those with porcelain skin and bright vivid colors can really illuminate darker and tanned complexions.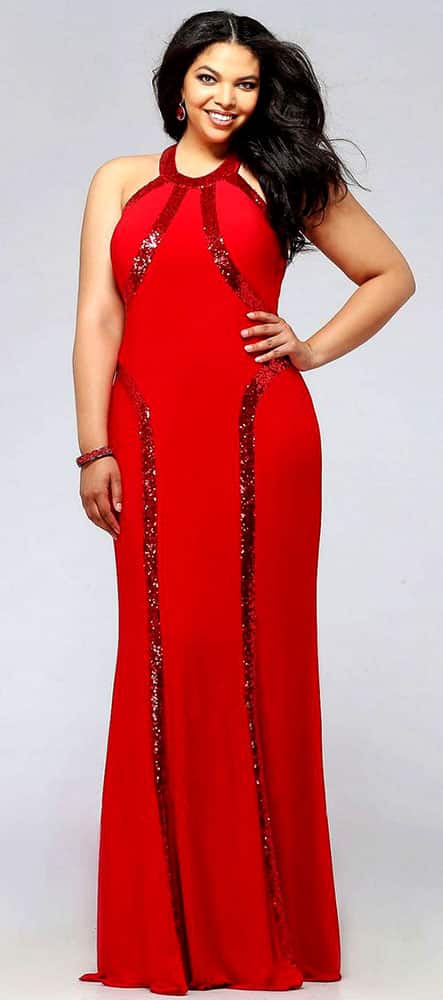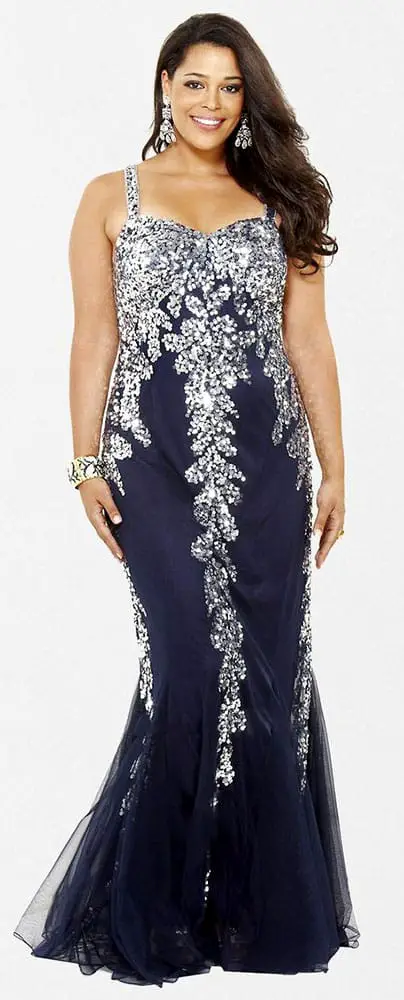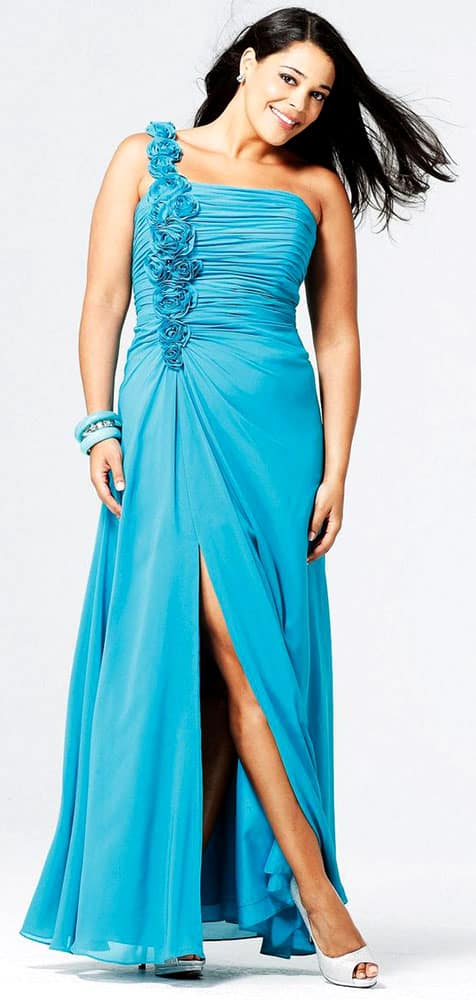 Plunging Neckline Dress
A plunging neckline is not only a great feature for your bust, but can also elongate your neck and accentuate a small waist.
Be sure to choose a plunging neckline that also has a large under bust band for support. Couple it with bra tape or a specific plunge bra to ensure the level of support your bust needs.
It's important to balance the look with a maxi length, preferably in a single solid color. Too many colors or excessive detailing can make a low neckline look cheap.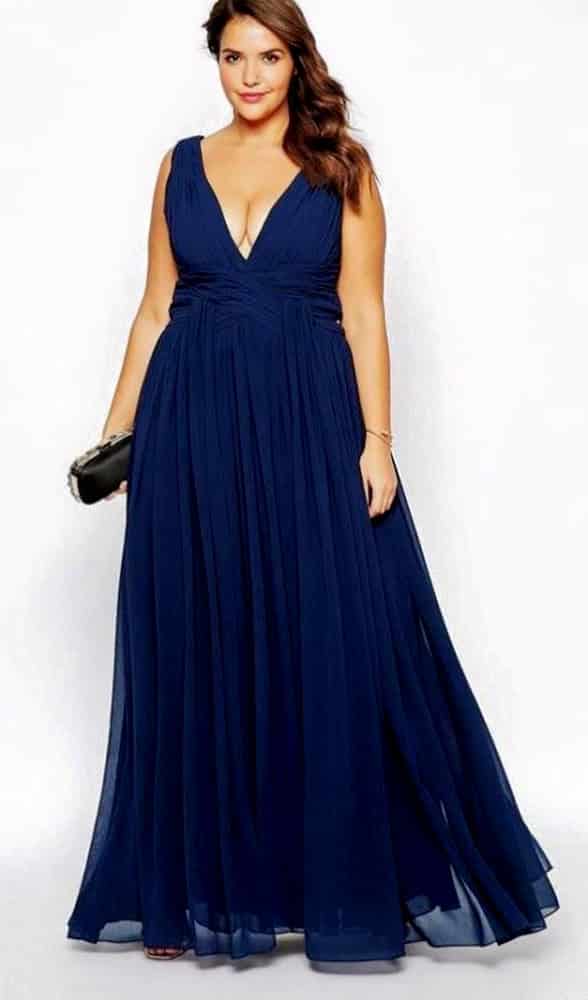 Short Cut Prom Dress
Last on your guide to choosing the perfect plus size prom dress is the short cut.
This contemporary look is becoming more and more popular and it's easy to see why.
Some girls feel too conscious in a floor length formal dress, so a short version or a high low hem can be a great choice for added comfort.
You can pull off bold prints and decorated sleeves in shorter lengths and still feel ready for prom.
All the usual rules apply, dress for your body shape and you can't go wrong!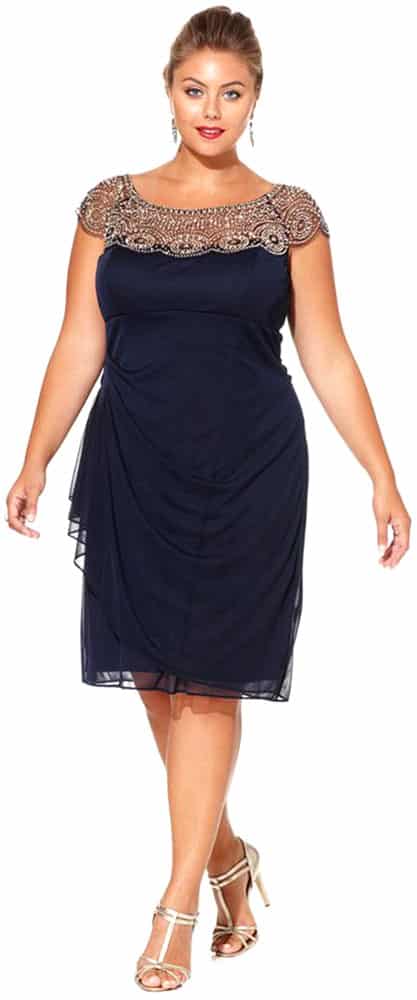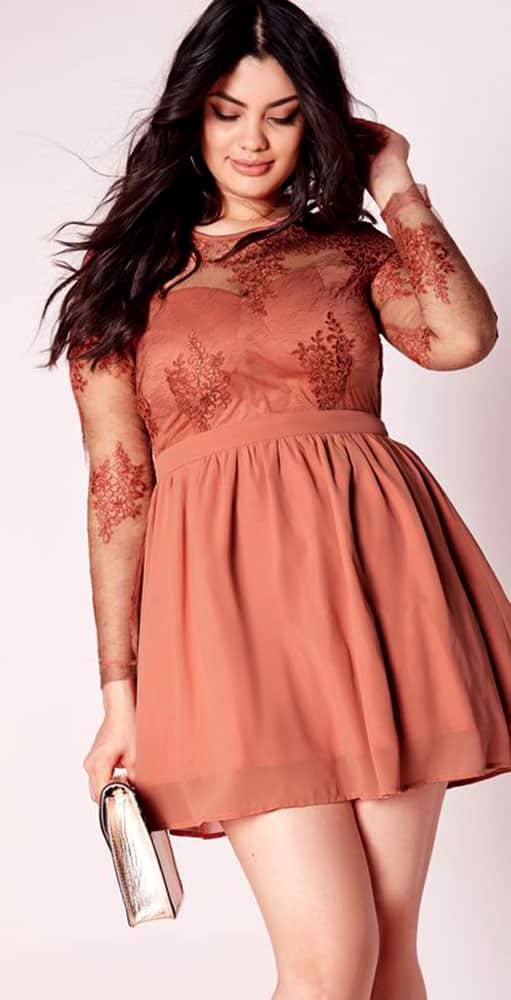 Whichever color, shape and cut of prom dress you decide to choose, don't pick a prom dress that every other girl will be wearing.
It is just as much your night as it is theirs, so stand out from the crowd in an outfit that is perfect for your body and personality.
You'll feel much more confident in a dress that exudes everything you're about.
Good luck!