Most plus size fashion tips are very dated.
They were conjured when curvy girls were told to hide their body under a mass of black and avoid anything fashionable, as it was simply "not for them".
Thankfully, those days are long behind us.
To celebrate, we've compiled a list of new "rules" for plus size babes. These show how to wear all of the latest trends so you don't miss out on anything!
#1 – Wear What You Want, When You Want
As fabulous as our other plus size fashion tips are, the number one rule has to be; that there are no rules!
It's your body and you can dress it up or down whatever way you want.
Our rules are here to guide you in the direction we think will suit your figure best.
Ultimately, if you're more confident in something that breaks all the rules, that's what you should be wearing. As we all know ladies, confidence is the key to sexiness!
Here's some women breaking all the rules and still looking fabulous: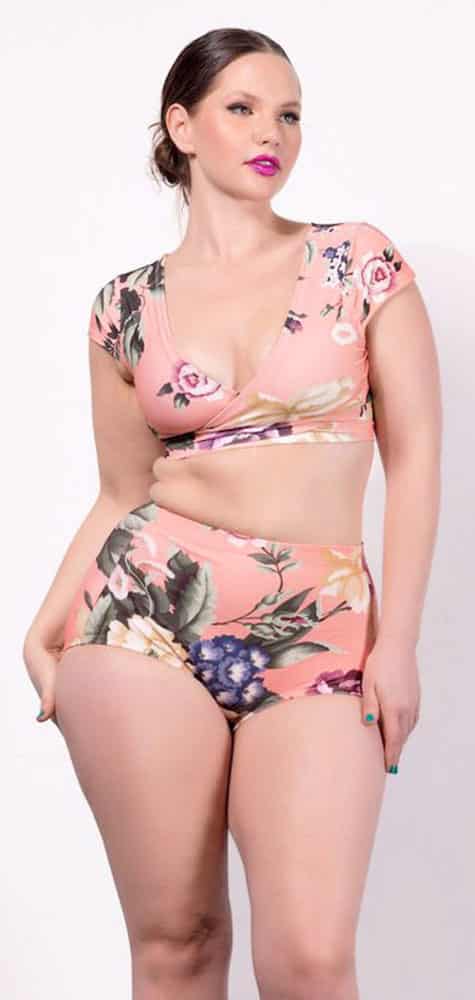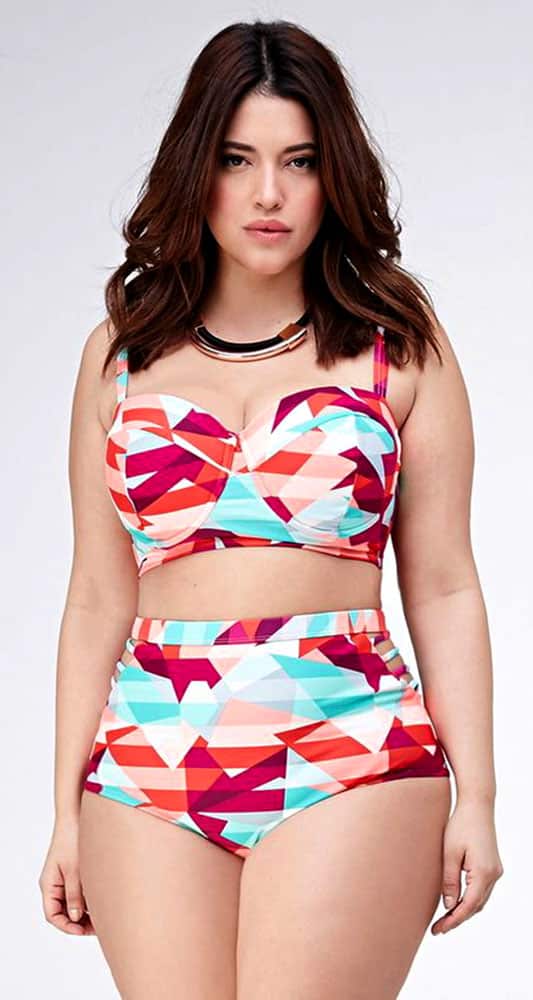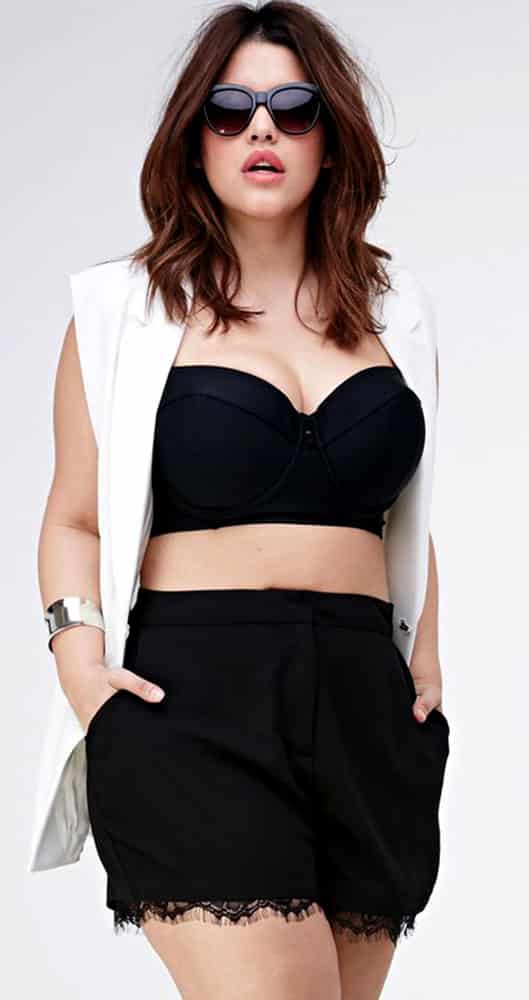 #2 – The Peplum Is Your Friend
The peplum constantly comes in and out of fashion and is a great shape for curvy girls.
The peplum starts just under the bust or at the waist and falls in an A-line shape. It skims over the tummy and hips, and provides a figure flattering silhouette for every body shape.
Available in dresses, skirts and even jackets, this shape is a winner all round, and should be a staple in every plus size woman's closet.
Choose the hottest colors of the season to be on trend and up your fashion game.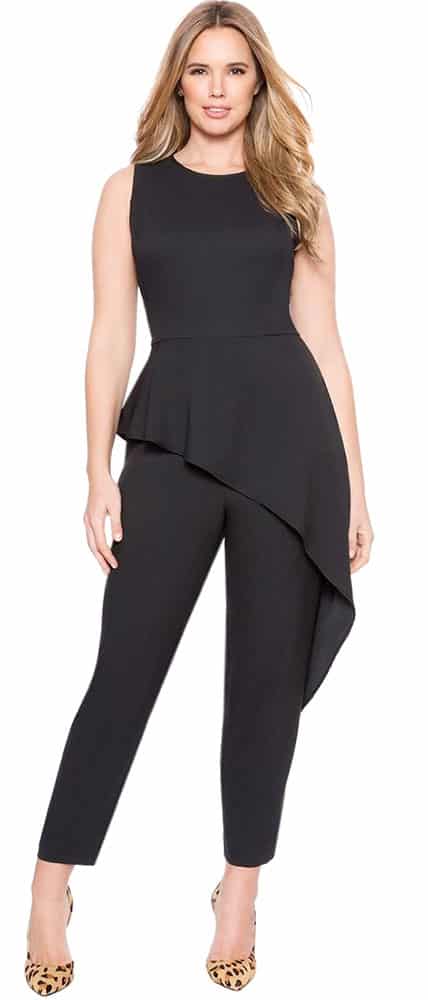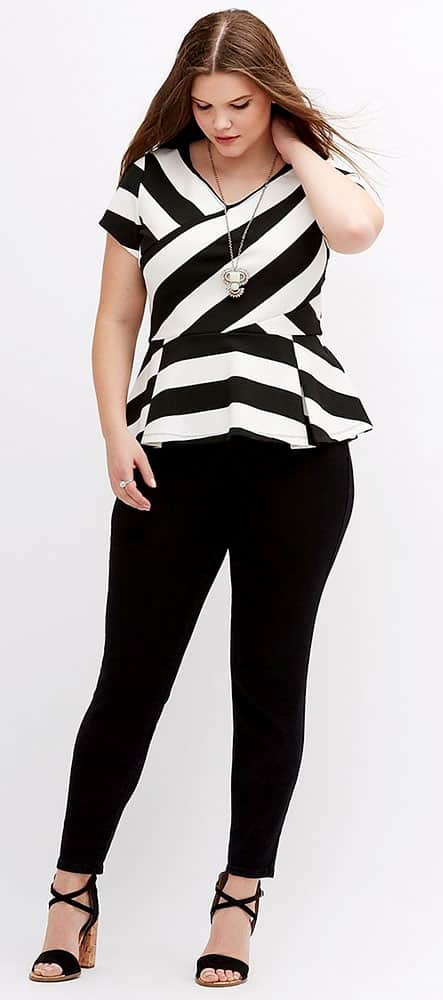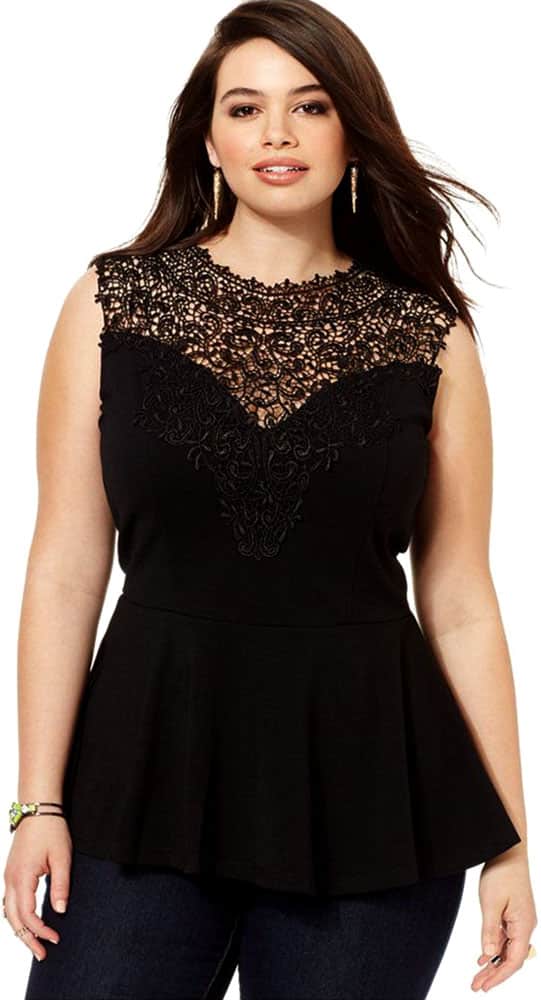 #3 – Wear Bright Colors And Bold Prints
Flying in the face of an old rule that says curvy girls shouldn't wear bright colors and prints, we say be vibrant and wear them!
Bold prints in vivid colors will draw attention and that's not always a bad thing.
Choose prints that work with the body, and include panels if possible, for the most flattering look.
Bigger prints look better than smaller ones and also more youthful and dynamic.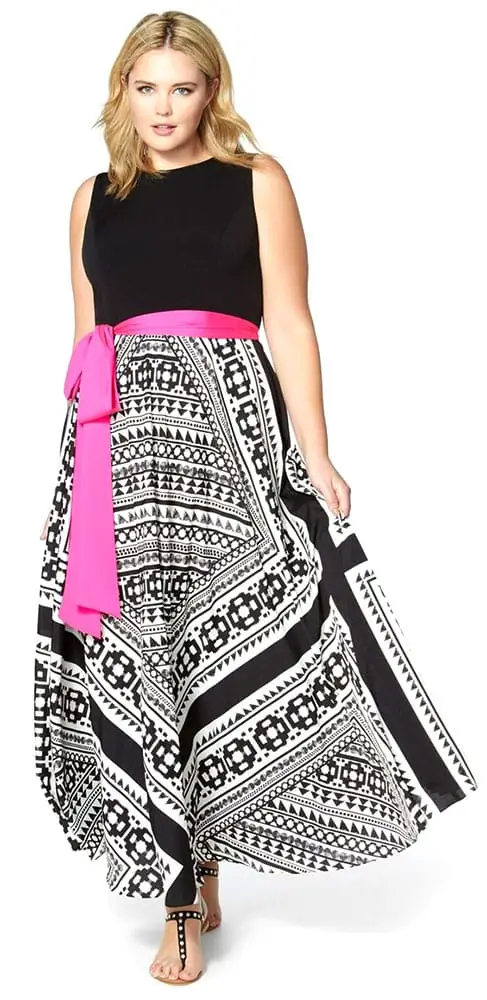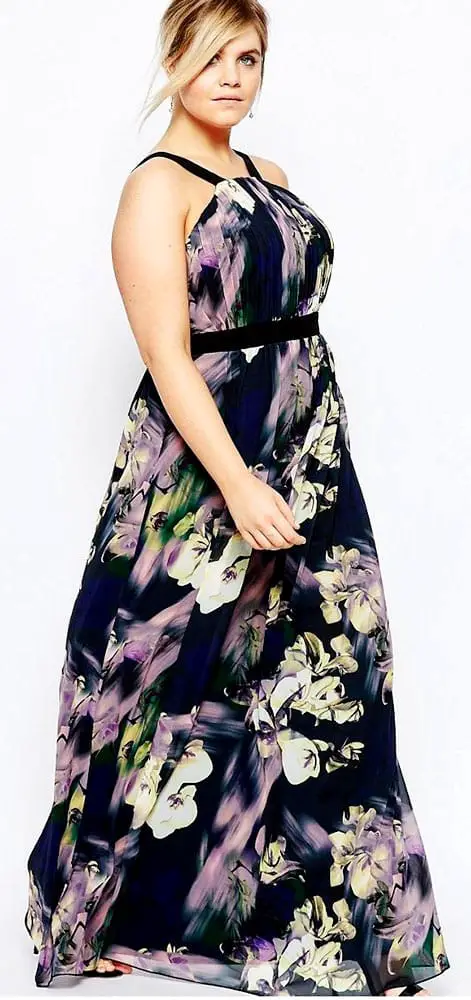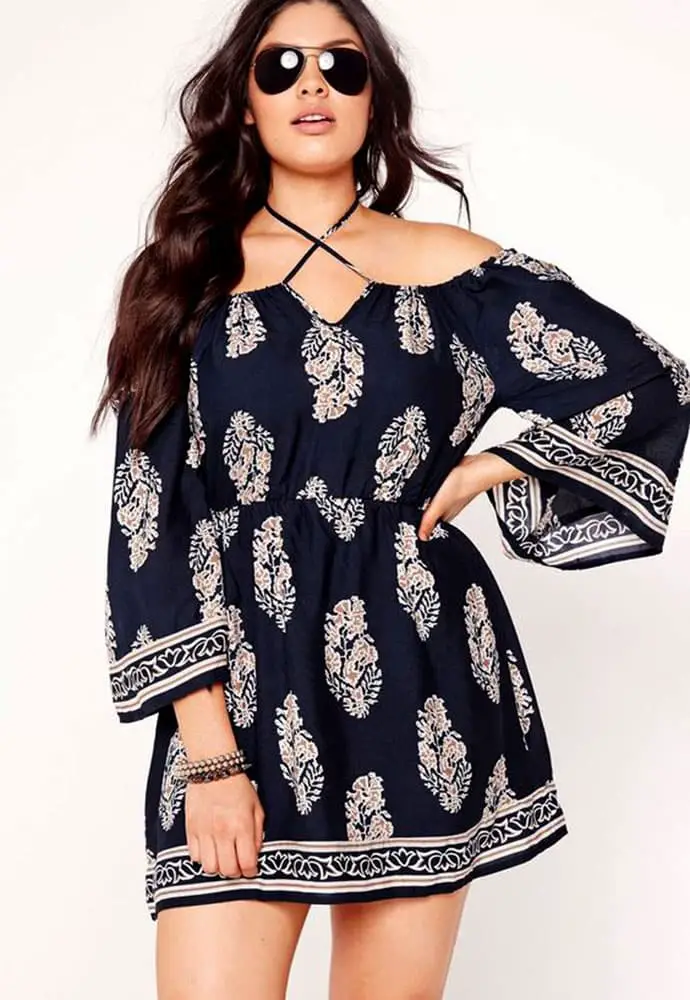 #4 – Curvy Girls Can Wear Cropped Jackets
Cropped jackets can look really sweet and sophisticated when the length is right.
Try to choose a cropped jacket that finishes at the smallest part of your torso. That way, it will highlight your best asset.
Cropped jackets look flawless when paired with shift dresses and equally great with jeans and a simple top for a more casual look.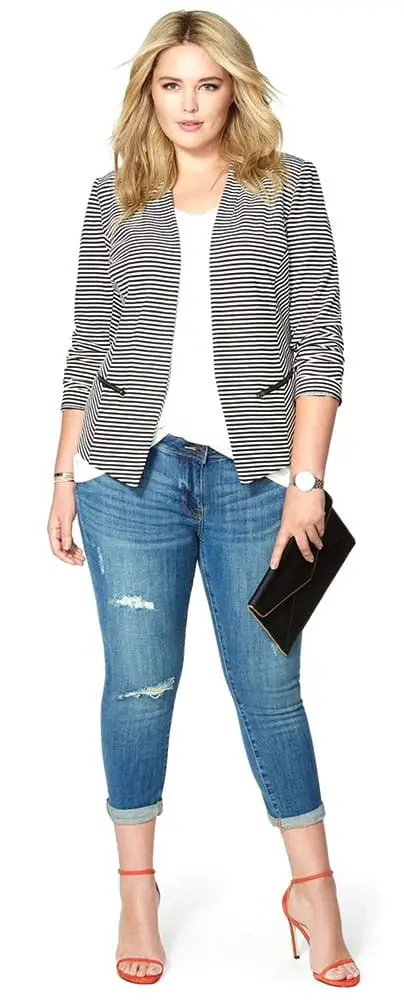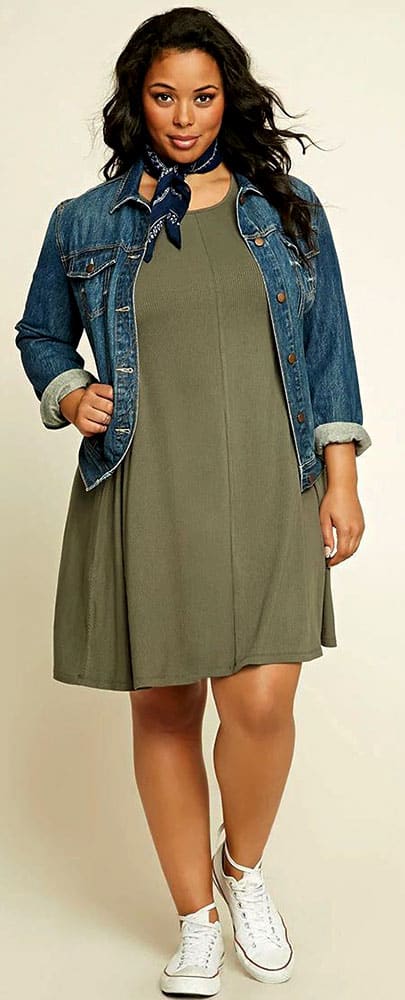 #5 – Too Much Black, Is Too Much Black
We all know the clever trick that black garments immediately make you look slimmer. However, an all black ensemble without nuances can look sloppy.
Try mixing your black pieces with bold color or print, and often just a change of texture can make your outfit look much more put together.
For example, mix plain black cotton with patents, animal textures and matte finishes for a more high fashion look.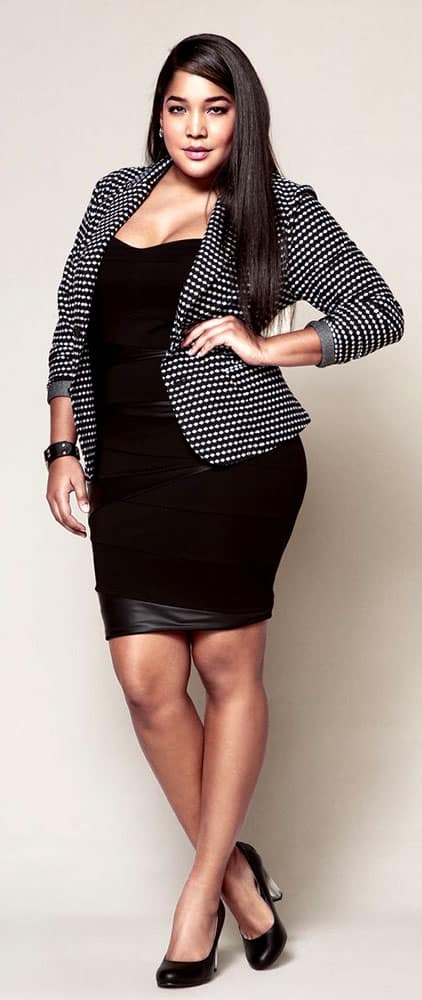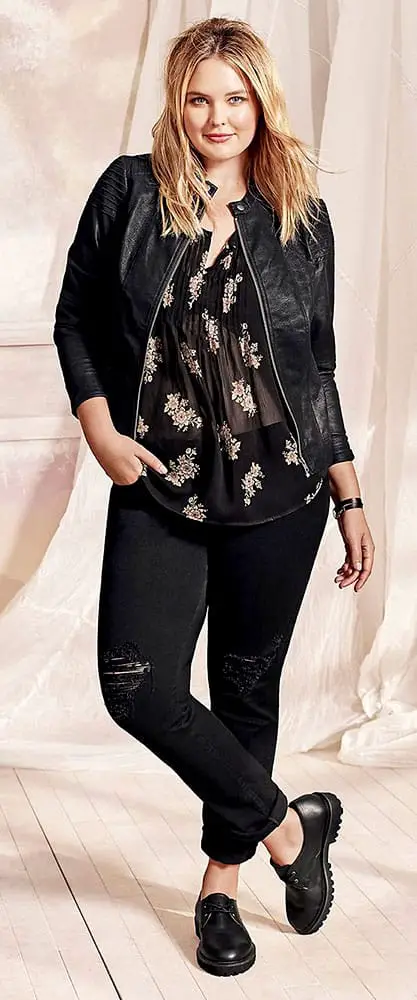 #6 – Plus Size Beauties Can Wear Stripes
Stripes have long been avoided by plus size woman, but they need not be.
Of course the standard horizontal, straight-across stripe won't do even the most svelte of woman any favors, but don't rule them out altogether.
Many designers are playing around with optical illusion stripes to make you look thinner and draw you in at the waist.
Don't forget that a dark background with lighter, thin stripes is the best combination.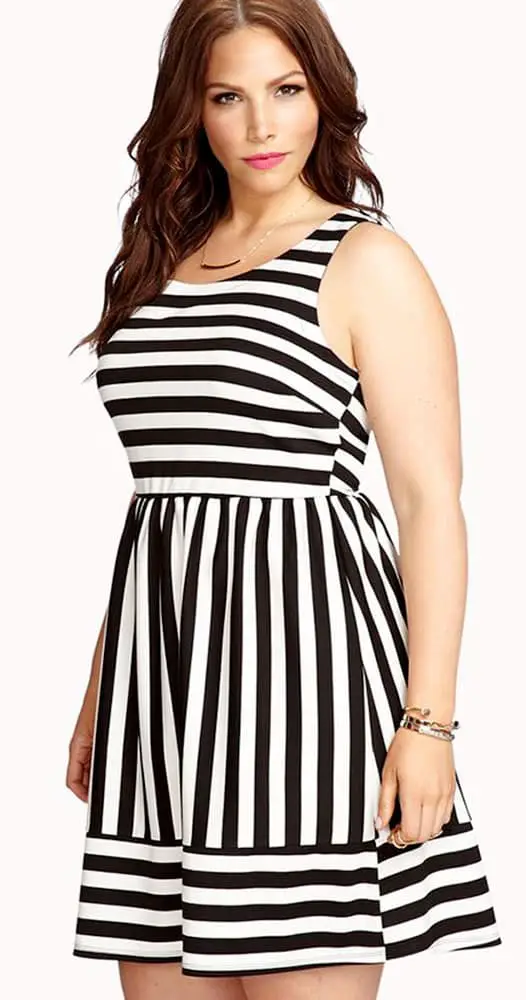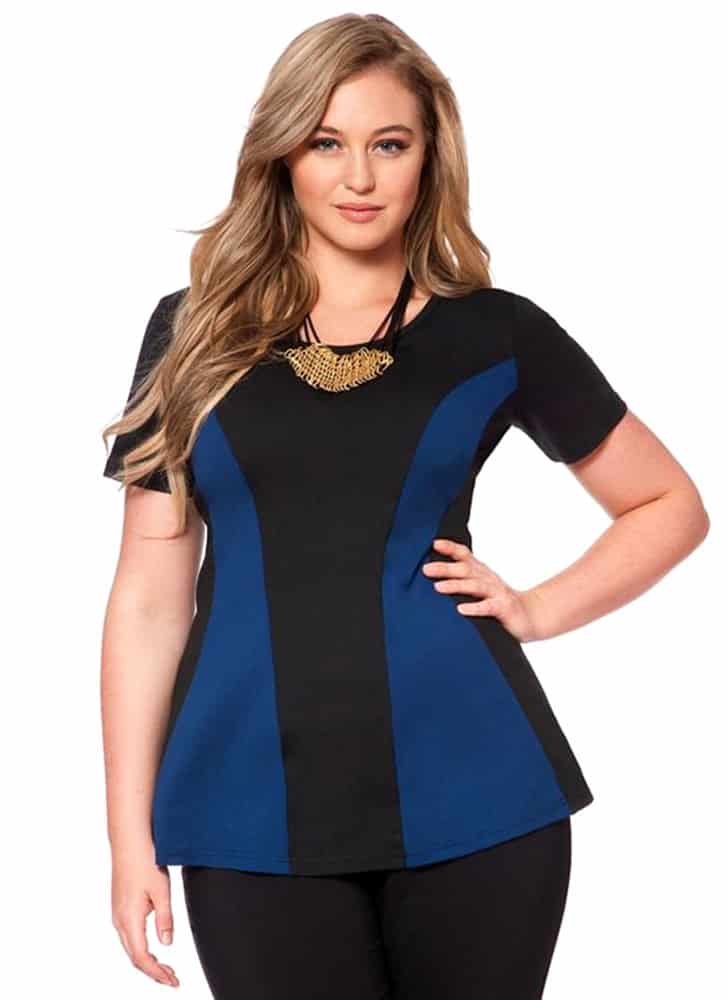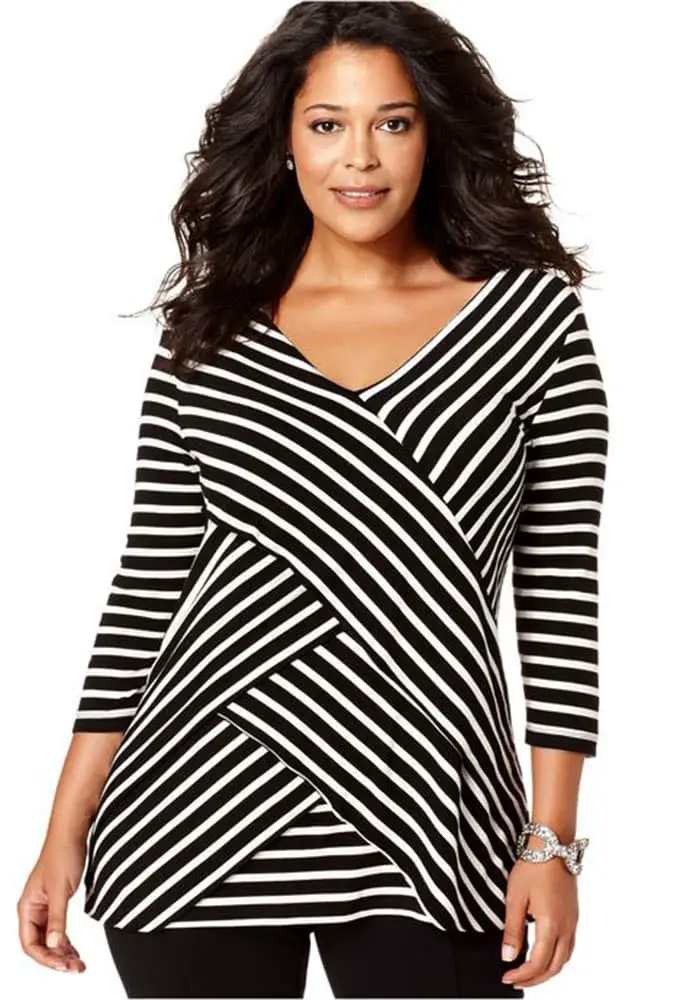 #7 – Bubble Hem Lines Are Flattering
Bubble Hem lines can provide just the amount of volume you want at the end of the garment to create a more voluminous shape without adding bulk.
If you have a thin waist, you can pull off the bubble hem on tops and jackets. If you have thinner hips, stick to dresses.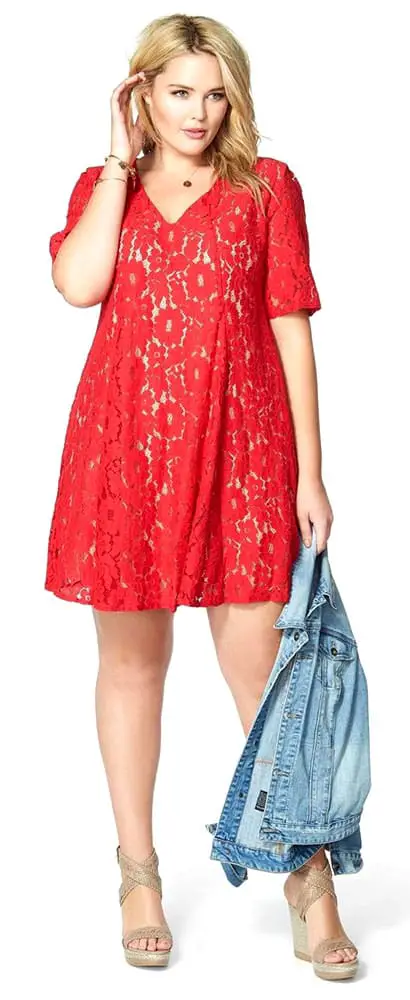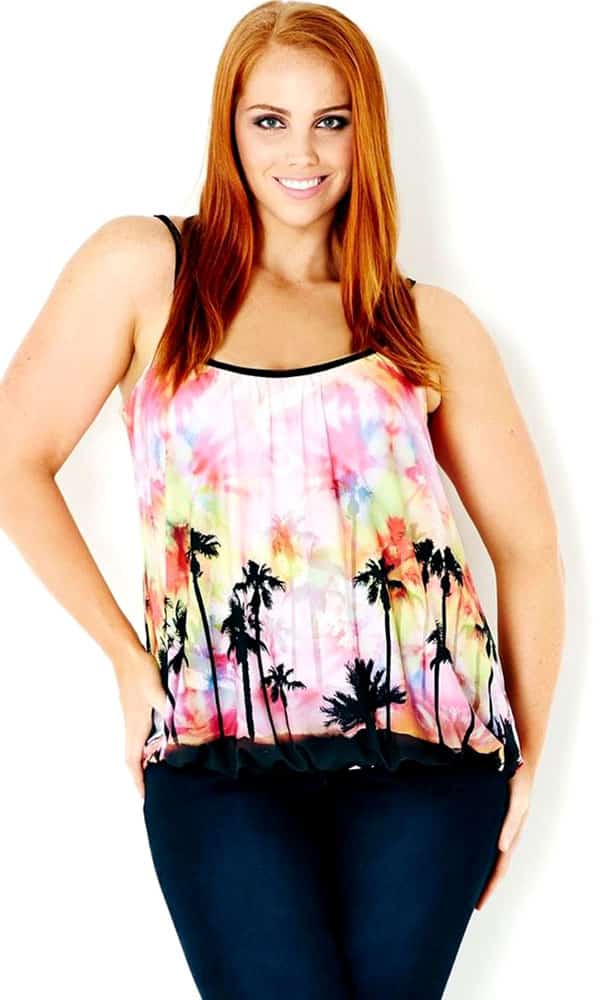 #8 – Sometimes Baggy Clothes Can Work
When we say baggy, we don't mean potato sack. We mean loose, and tailored to have a loose size.
Sometimes a loose fit top or cover up is just what you need to feel comfortable. An asymmetric one can work wonders. Just be sure to balance the look with form fitting pants or leggings.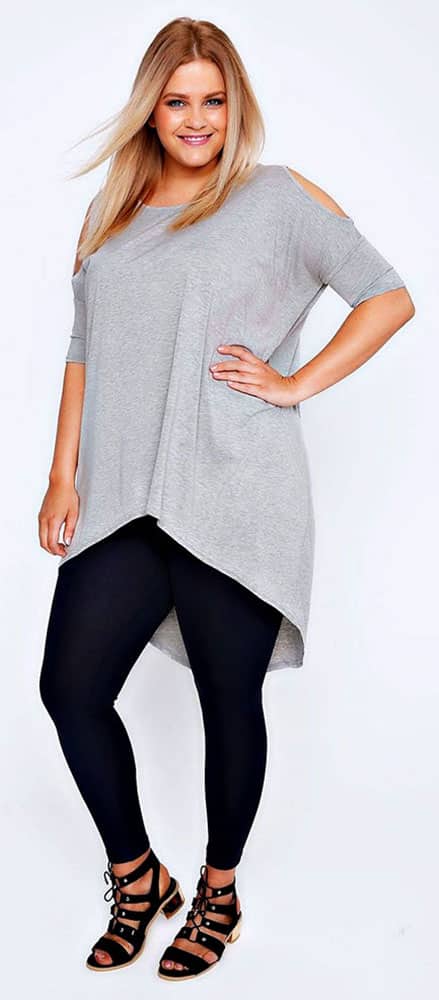 #9 – You Can Work Ruffles Like Anybody Else
Ruffles and fussy bow details were often said to be too much for a plus size body, but they can work!
Vertical ruffles are elongating, and when placed correctly, can draw attention to your best features.
If you have a great bust, try some ruffles around a low neckline to draw the eye up the body.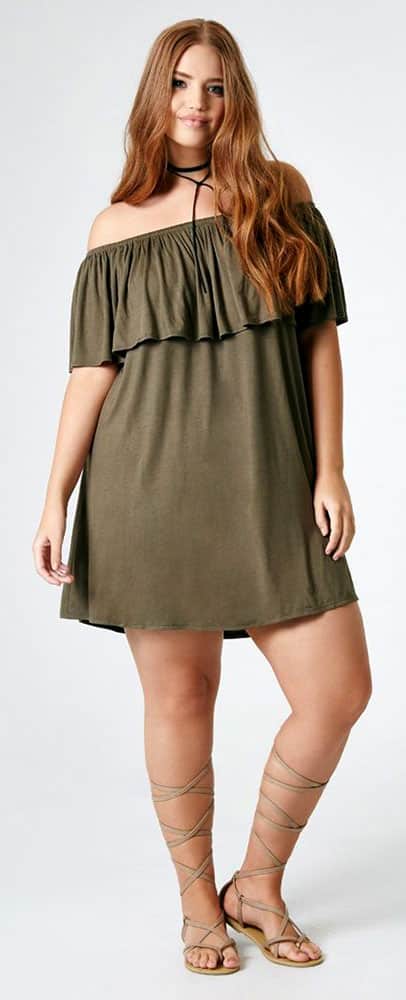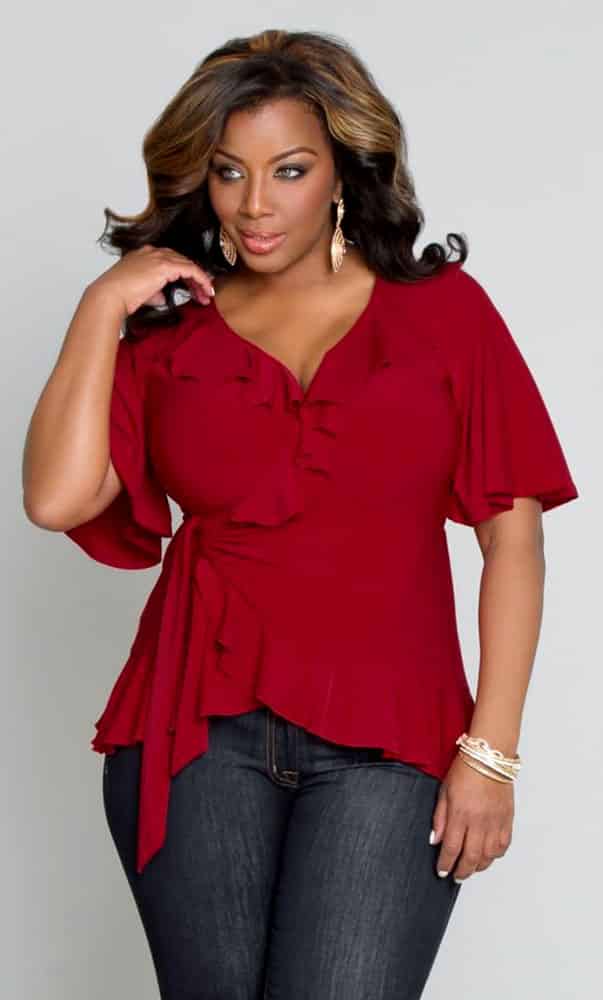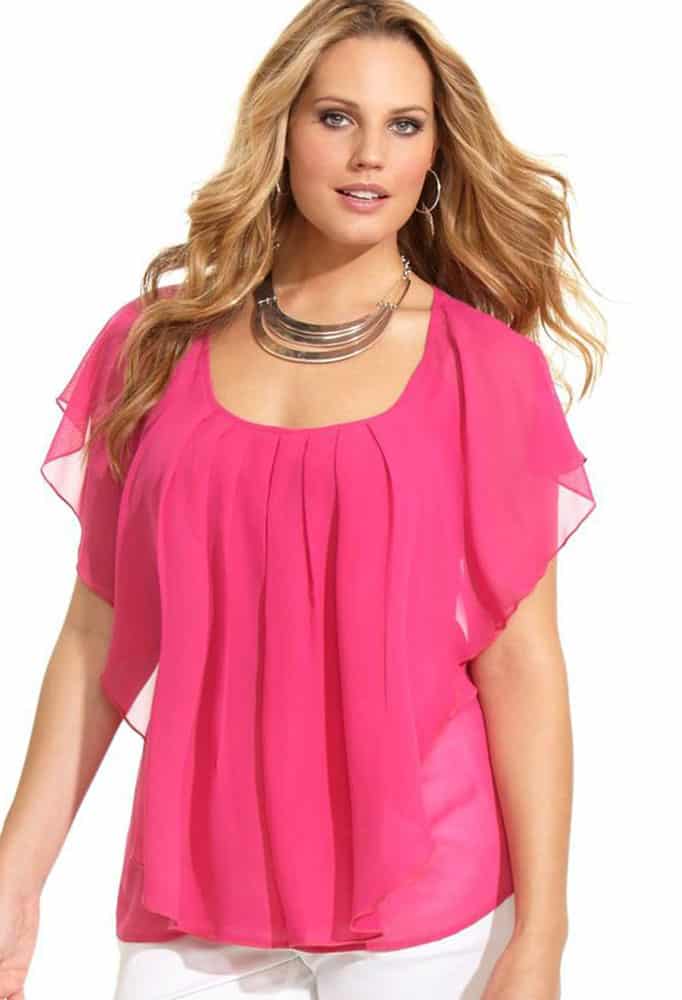 #10 – Plus Size Women Can Wear Body Conscious Clothes
Curvy girls often shy away from bodycon tops and dresses with no justification.
Body con, which also applies to skinny jeans, comes in plus size for a reason, and that reason is that it looks great.
A form fitted look that's not restricting, you won't look stuffed into your outfit as long as it's the right size!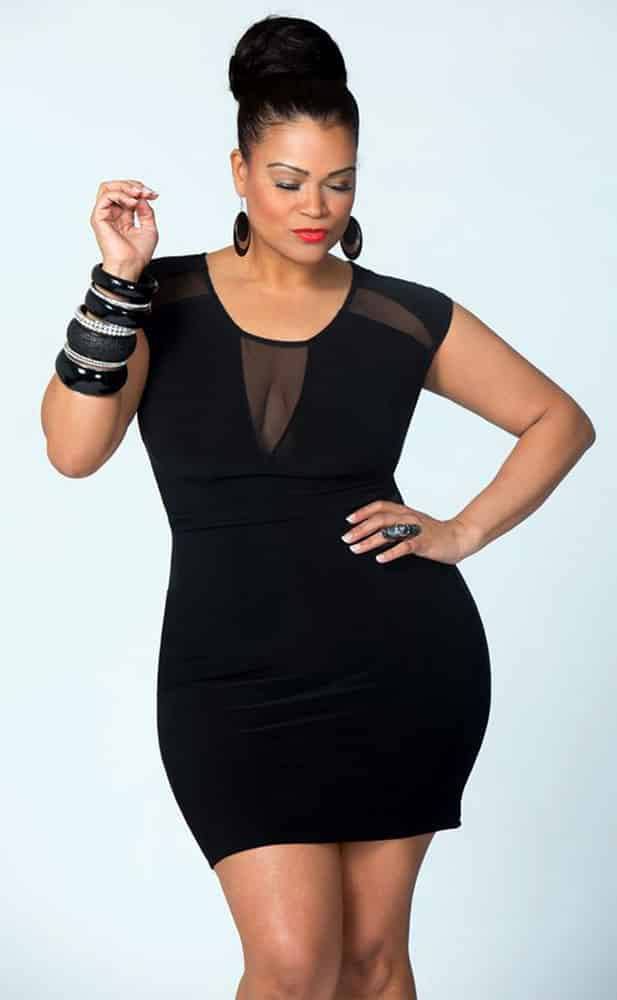 So those are our new top 10 plus size fashion tips. What do you think – did we miss any important ones? Leave a comment below, and remember to share this post if you liked it!