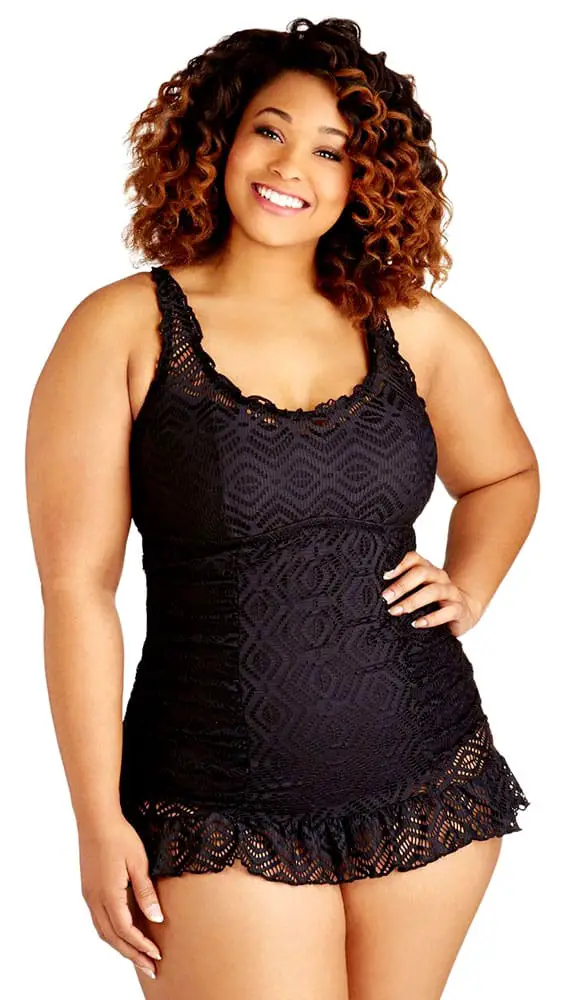 Swimwear is essential for any woman, whether she loves to spend time on the beach or not. Ideal for holidays, plus size swimwear is good for a dip in a pool, or a quick trip to a spa. More than just choosing a great color or pattern, there are also many different swimwear styles to choose from.
To find a flattering swimsuit, it's important to know which ones hide or highlight different parts of the body.
One Piece Swimwear
One piece swimwear is very popular for the fact that it generally covers up the body more than a bikini, but still looks cute and youthful. Instead of the standard one piece style there are many different one piece suits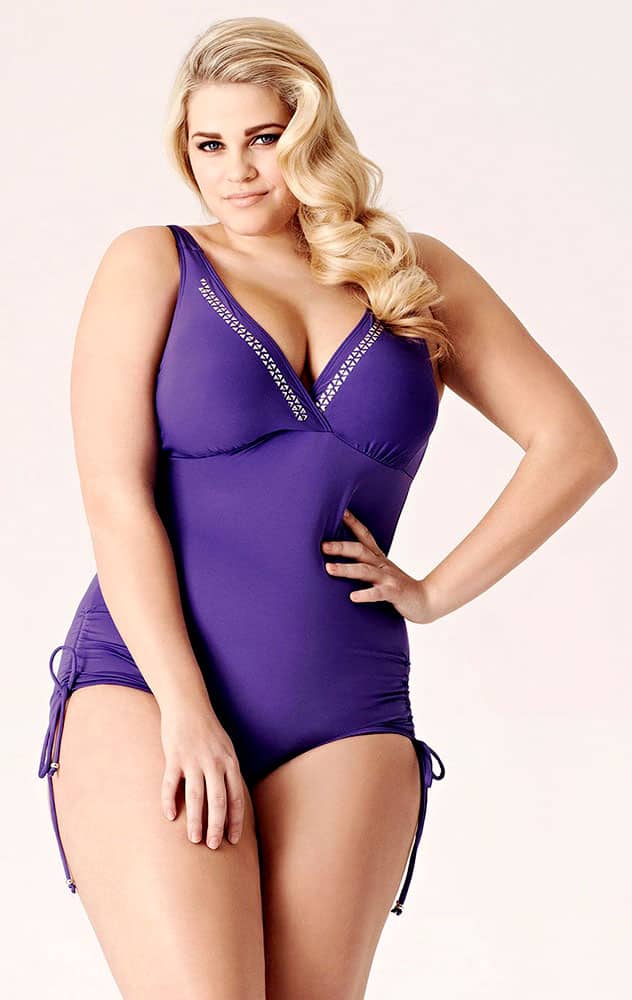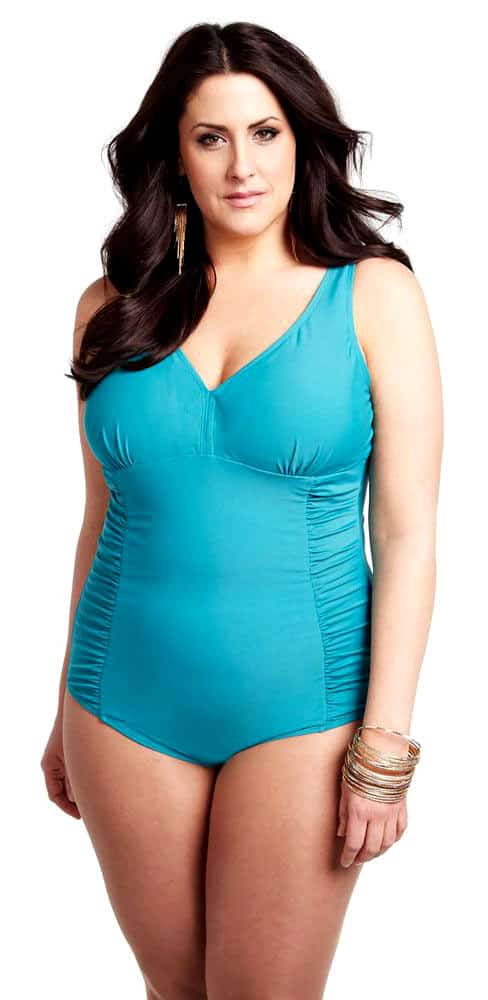 Shoulder Straps
The most common one piece swimwear will have straps on both shoulders. The width of the straps may vary from spaghetti to extra wide. Women who have a larger bust should always consider finding swimwear with wider straps for support. Thin straps will quickly dig in to the shoulders and cause discomfort and pain, not to mention provide little to no support (the main reason for many "wardrobe malfunctions").
Halter
A halter style swimsuit is another popular choice for many plus size women who need extra support at the bust. The halter straps will tie at the back of the neck and they are great for adjusting according to your bust size. No more sagging or bust "overflow".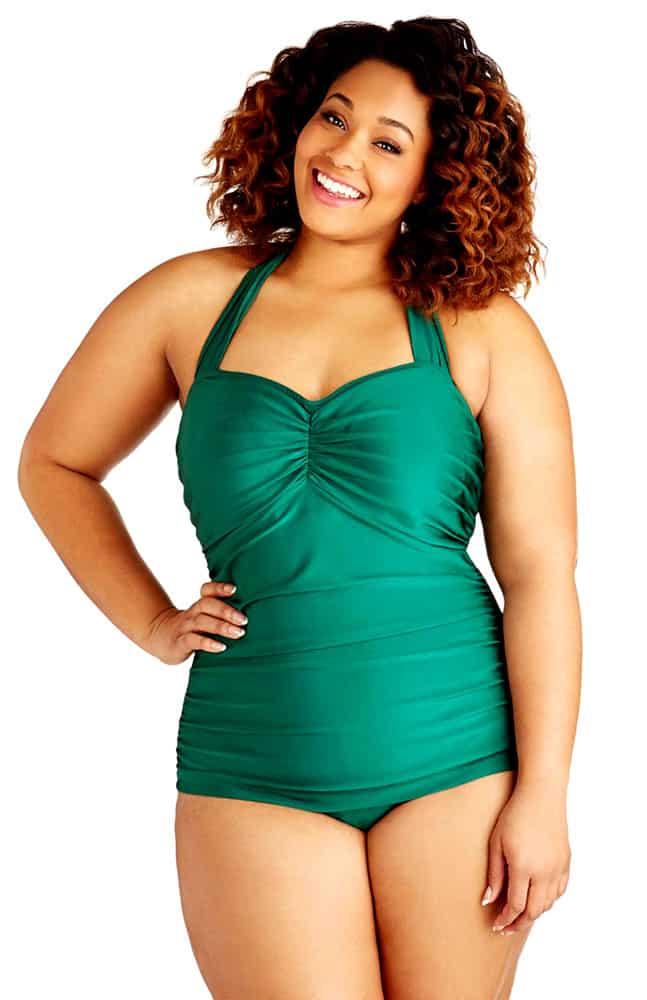 Bandeau
A bandeau one piece swimsuit is essentially a strapless style that many women love to wear since they don't leave strap tan lines. While there are many styles that come with a built-in strapless bra, they are often a bad choice for women with a large bust because they offer little support and often pull the bust down, causing discomfort.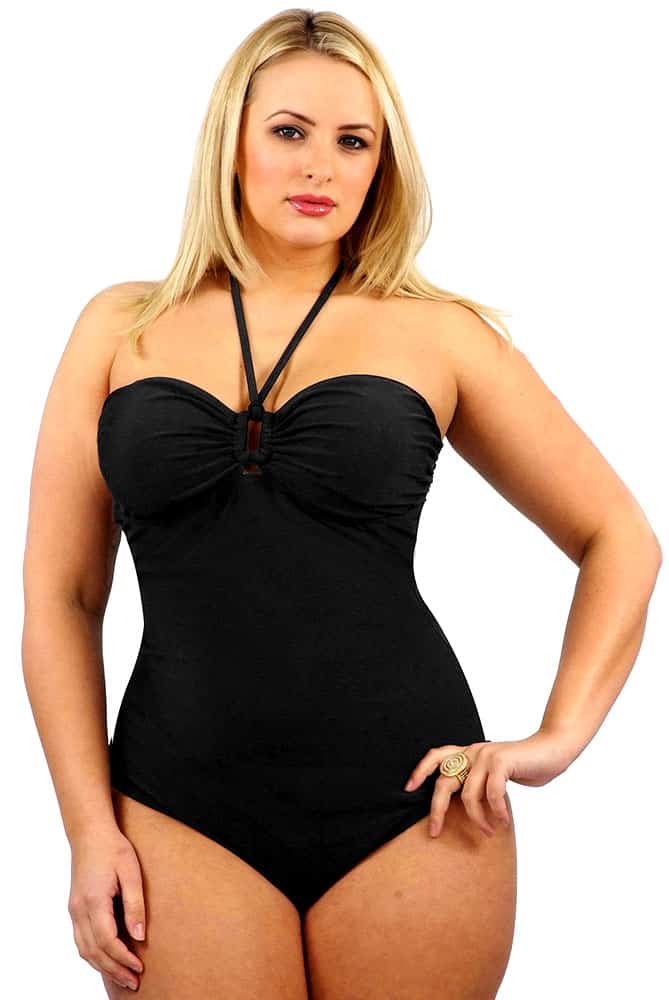 Dress
One piece dress swimwear is a cute style for any woman wanting to cover up her hips, buttocks and thighs. The skirts come in a variety of lengths depending on how much coverage is needed and they give the body a beautiful curvy look that works with pretty much any body shape. Although it will add a little more width to the lower half, pear-shaped women can still wear this style by balancing out the top with a ruffle, beading or chunky necklace.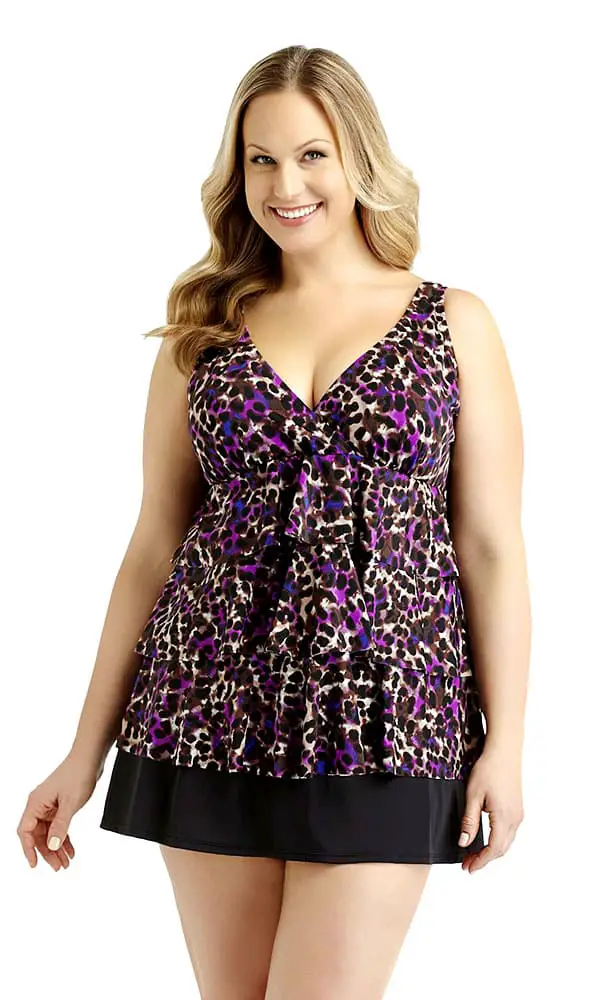 Monokini
A monokini is one of the more unusual swimwear styles that looks like a cross between a bikini and a one piece swimsuit. A monokini is essentially a bikini that has one piece in the front that joins the top and bottom together. Most of the time, the back and sides are detached.  This swimwear style will also have a variety of straps, from one shoulder, two straps or strapless bandeau style.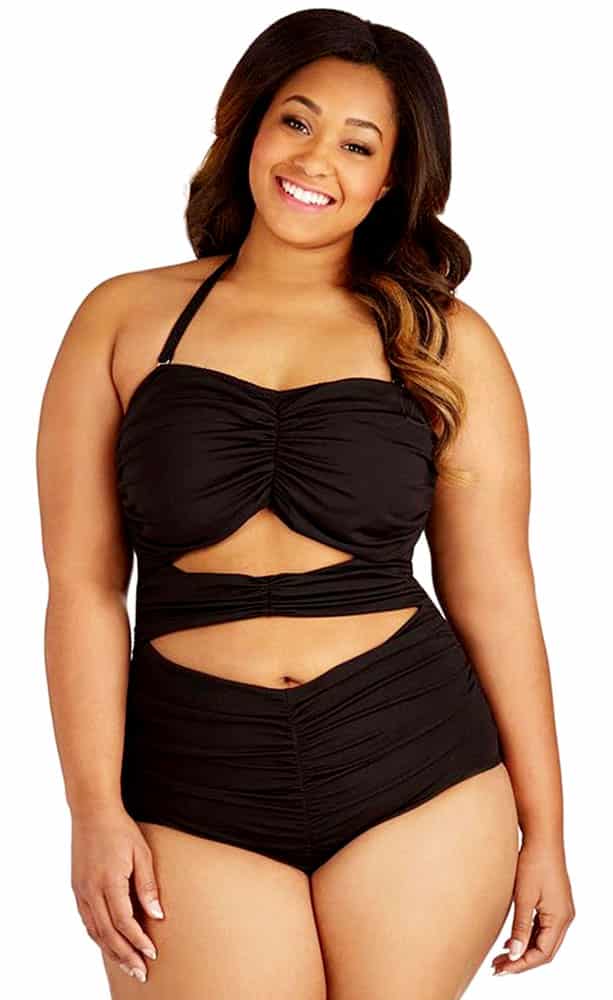 Two Piece Swimwear
Sometimes two piece swimwear is more comfortable for women who would like to hide problem areas like hips, tummy or buttocks. You are free to pick the styles for the top and bottom that will perfectly suit your body shape and comfort needs. Two pieces are also great for mixing and matching different colors and patterns for endless summer looks.
Bikini
The bikini is perhaps the most popular choice for swimwear, whether it's lounging on the beach or spending a day at the spa, it's a sexy style that really shows off your beautiful body. Although many plus size women are scared to try bikini styles, it's mainly due to the skimpy nature of many bikinis.  There are many different two piece styles that offer good coverage and support where needed. There are different strap styles and thicknesses for bust support and a variety of bottoms that range from low-rise to high-waisted styles to smooth out the hips and tummy.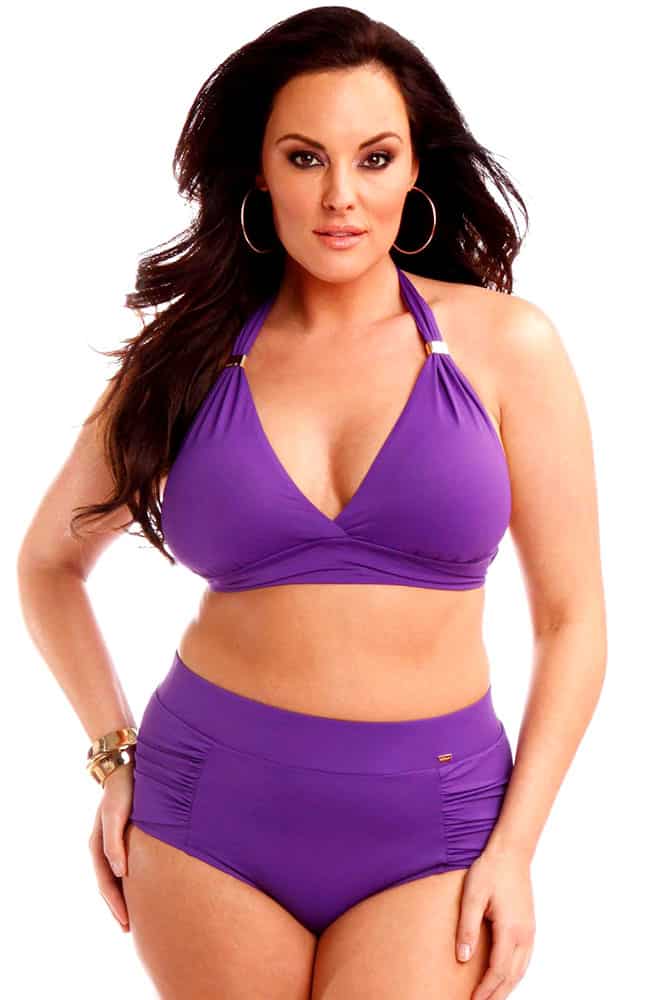 Tankini
A tankini is another favorite for plus size women since they offer the coverage like a one piece, but also the freedom and versatility of a bikini. The top of a tankini is essentially a tank top style that comes in many different cuts to emphasize or hide areas of the body. Just like the bikini, the tankini bottoms are also available in many cuts and styles to support and hide problem areas like the hips and thighs.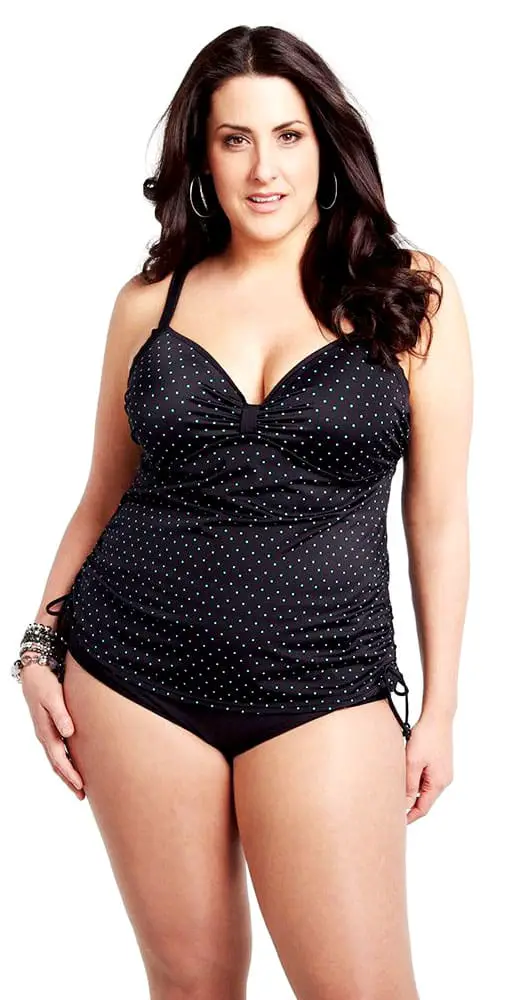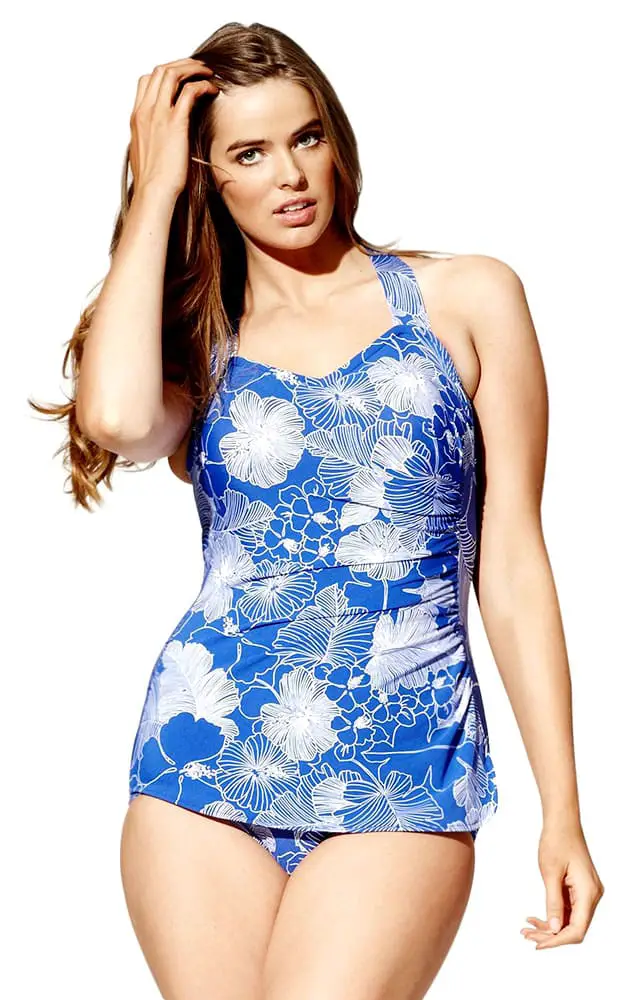 Looking to buy swimwear for summer? Checkout ModCloth's offerings here.