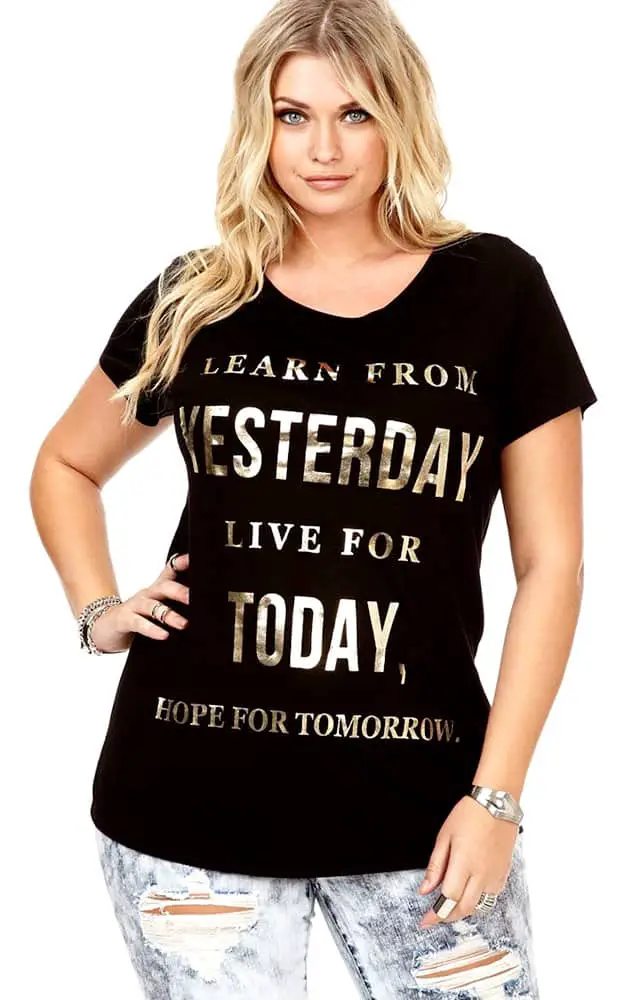 Plus size clothing styles for women have come a long way from the days of endlessly searching in shops that only carried clothes up to a size 12. Today, it's easier than ever to find stylish fashion in a wider range of sizes that generally start at size 14.
Many youth clothing brands have also noticed that there is a serious demand for trendy fashion styles for plus size juniors, which is why many now offer a plus size section that feature many of the same styles as their regular brand. While most of the brick and mortar shops will have a 14+ section, the majority of the 14+ styles will be found on their official online shop.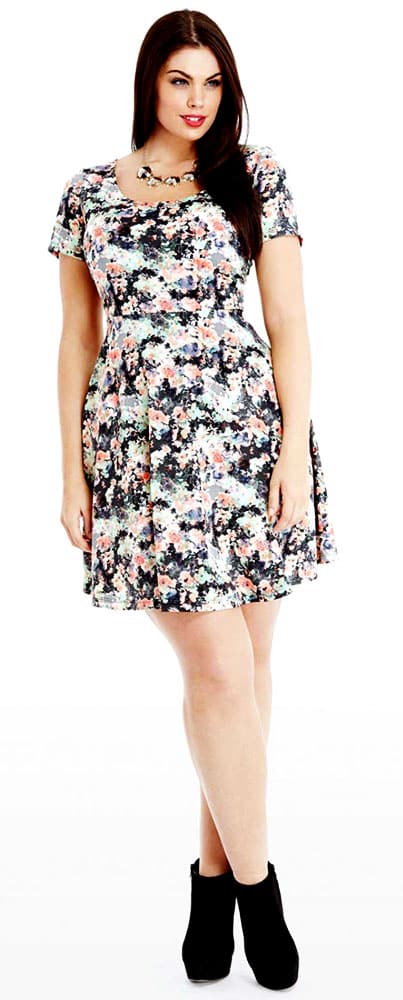 The Difference Between Plus Size and Junior Plus Size Clothing
The main difference between regular women's plus size fashion and juniors is the style. Junior fashion will have trendy youthful styles that are generally geared towards teens, however, there are also many styles that adults can easily pull off. In general, junior styles will have a slightly different cut to those for women. The hips and bust areas for women's styles will have a more generous fit, where juniors may feel a little snug.  The best way to find the best fit in junior sizes is to check the size chart for each brand. Just as one brand will have different sizing to another, the same goes for junior plus sizes.
Where to Buy Plus Size Junior Fashion
Here's a list of online shops that have a great selection of plus size clothing. Some of the sites will have a special section for junior fashion, while others will just have a general plus size section. Most of the sites listed are based in the US, but the other international sites offer international shipping to most places around the world.
Note: As a way to help support the costs of running this site, some of the links above are affiliate links. If you end up purchasing something, we receive a commission. Thanks for helping us help you!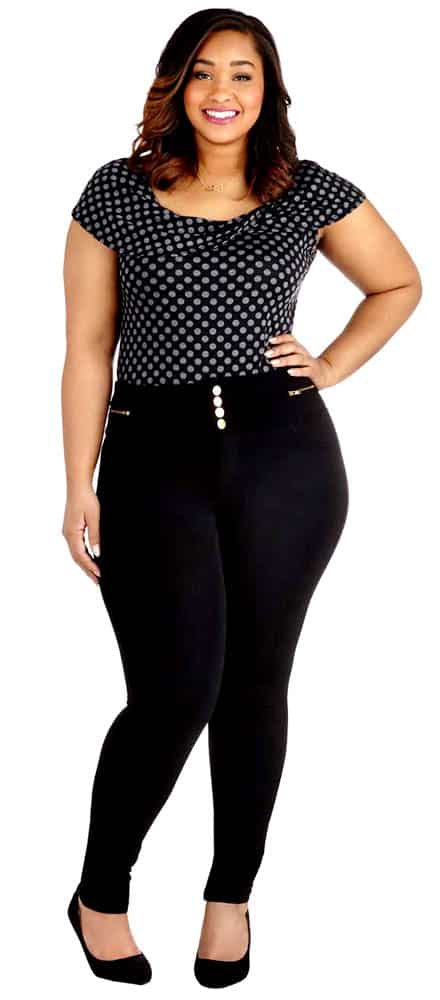 Quick Tips for Saving Time When Shopping Online for Junior Fashion
Before checking out what each site offers, take a look at their shipping and return policies. Make sure they ship to your region and have an easy way to return anything that doesn't work out. Once that's clear, check out their size chart to see which size will work best with your body. Remember, every brand will have their own idea of sizes, so always double-check their sizing before spending time looking at their selection.