Ahh, a winter wedding!
Many images come to mind. Wreaths of holly, a blanket of crisp white snow, and romantic candle-lit ceremonies. It all sounds incredibly picturesque.
There's one thing we tend to forget about winter weddings though. How hard they can be to dress for!
It's too cold for most dresses. Pretty open-toed shoes are no good for snow on the ground. Even choosing which coat will go with your outfit can be no mean feat indeed.
Lucky for you, we've taken all the hard work out of shopping for winter weddings. Using our style guide, you'll be prepared all season long!
Dresses – velvet, red, green, long sleeve, sparkles
Velvet dresses are perfect for a winter wedding. They ooze sophistication and velvet is synonymous with the Christmas season. Stick to seasonal colors of red, blue and green, or go cold with pale neutrals.
An easy way to stay warm in a dress is to choose long length styles. A maxi dress with long or three quarter length sleeves is an excellent choice. All the sexiness of a slinky dress, while still keeping the cold out.
If a maxi dress won't fit the bill, simply pull on a pair of pantyhose. Choose high denier, opaque tights in the correct size for a flawless finish to a shorter dress.
Of course, you can bling up any dress with some sparkles. Ideal for a wedding, subtle sparkles in the fabric will bring your outfit to life.
Obviously stick to the golden rule for any wedding – no white please! You might want to sparkle but out-shining the bride is a big no no!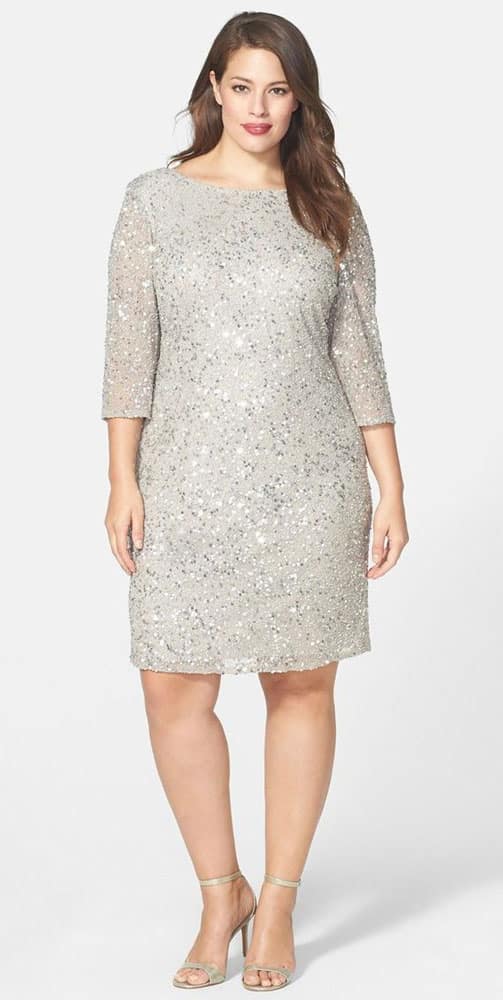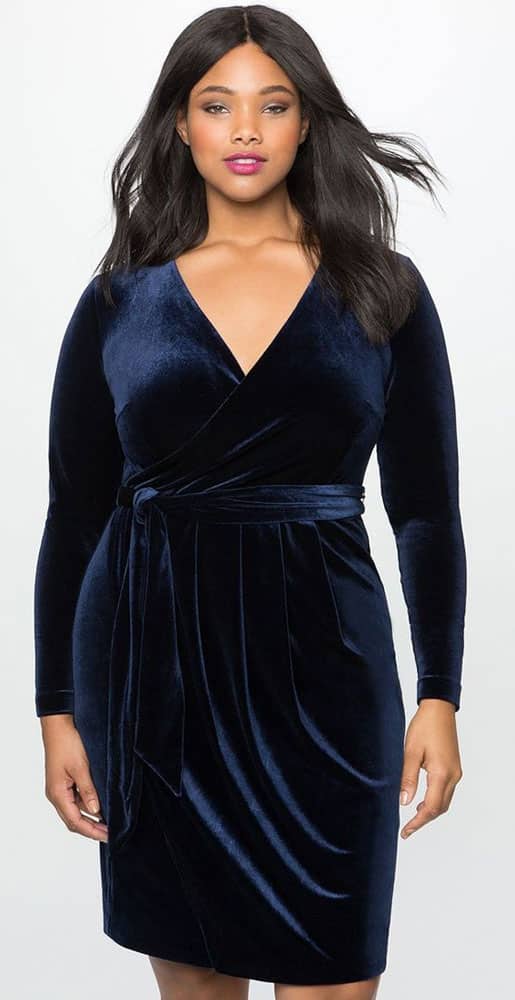 Jumpsuits
A sexy jumpsuit is a great alternative to a dress.
The pants part will help to keep the chill off your legs, and you can also choose whichever sleeve shape is best for your body type.
A solid block color will look the most appropriate for a wedding. Keep your jewelry to a minimum to allow your jumpsuit to pop.
Don't forget, a deep V neck will balance out broad shoulders, while a longer sleeve will allow for a lighter jacket pairing.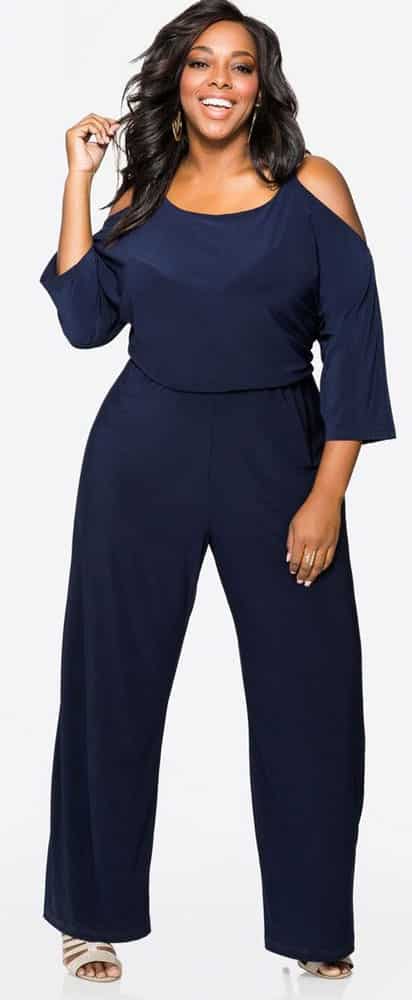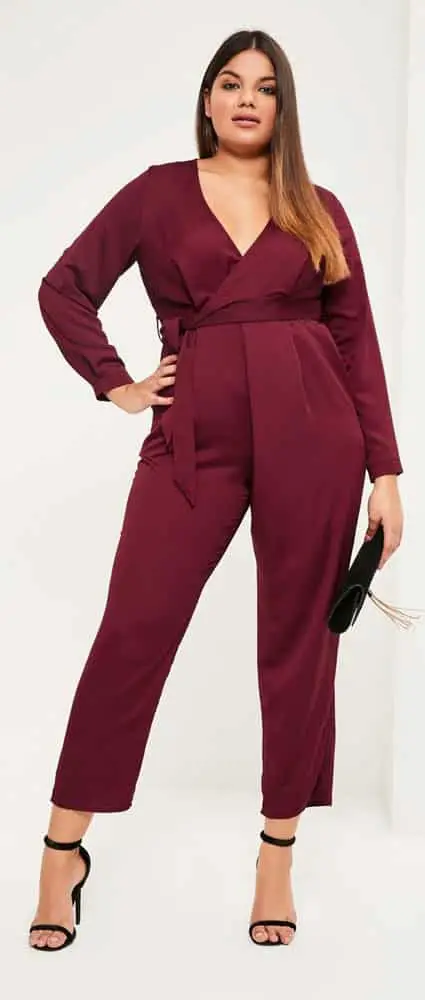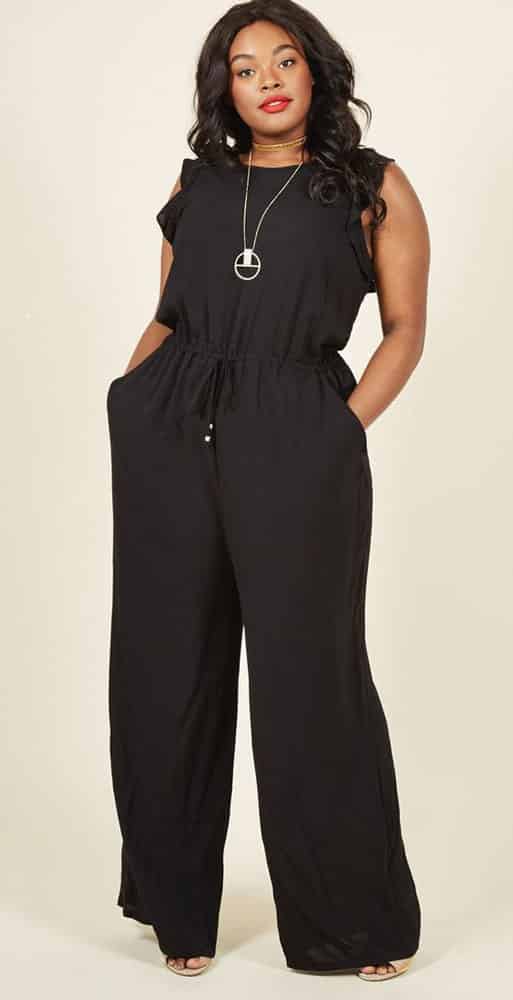 Coats
There can be a lot of waiting around at weddings. Waiting for the groom to arrive outside the church, waiting for photographs, and even just gatherings outside the venue. The last thing you want is to be shivering all day.
To choose a coat for your wedding outfit, look for a style that is clean and crisp. Clean cuts and lines will ensure your coat looks formal enough. Neutral or muted colors will go with most outfits and you'll be able to wear them again and again.
Don't forget about balance. If your dress is long, your coat should be short. If you've opted for a shorter dress, you can pull off a longer coat.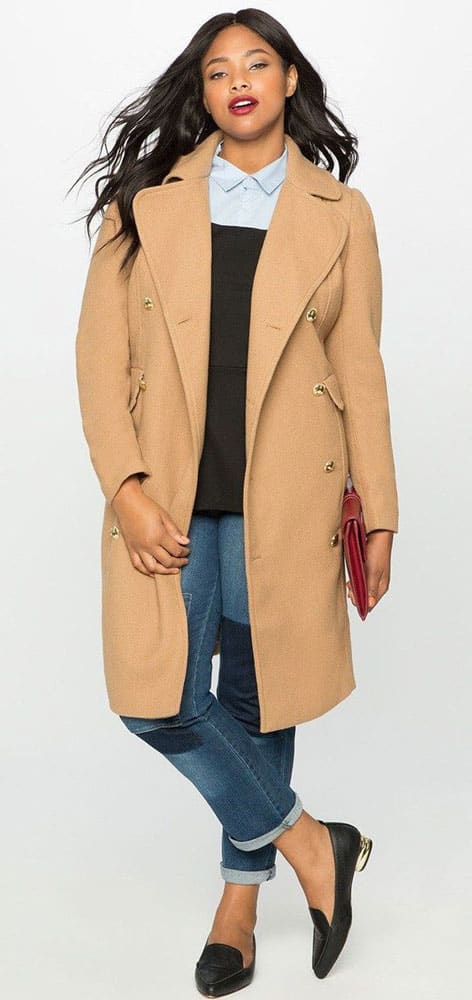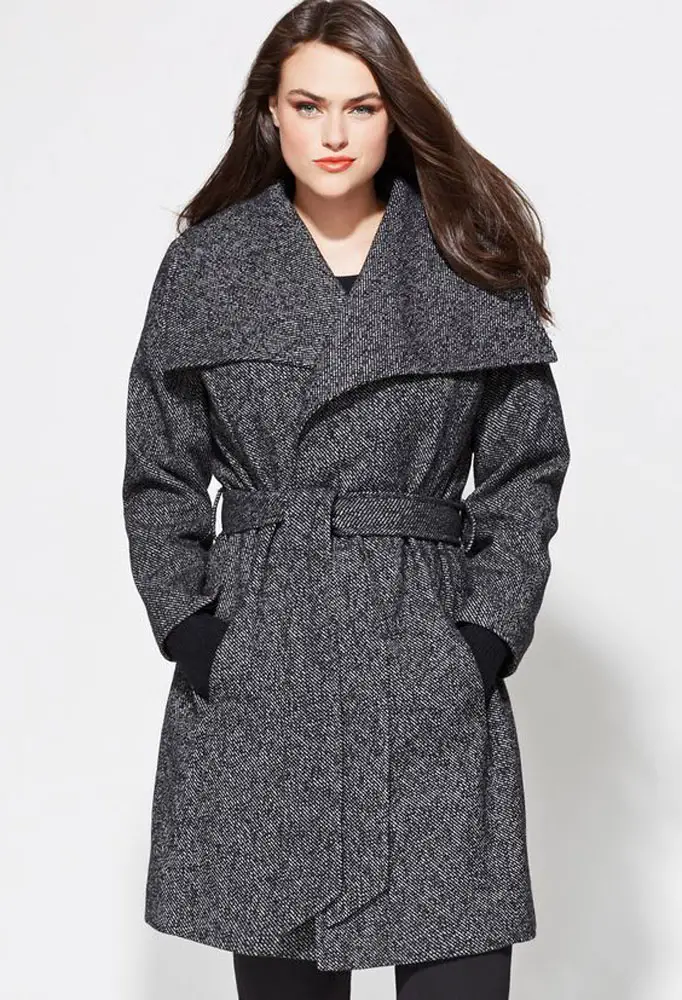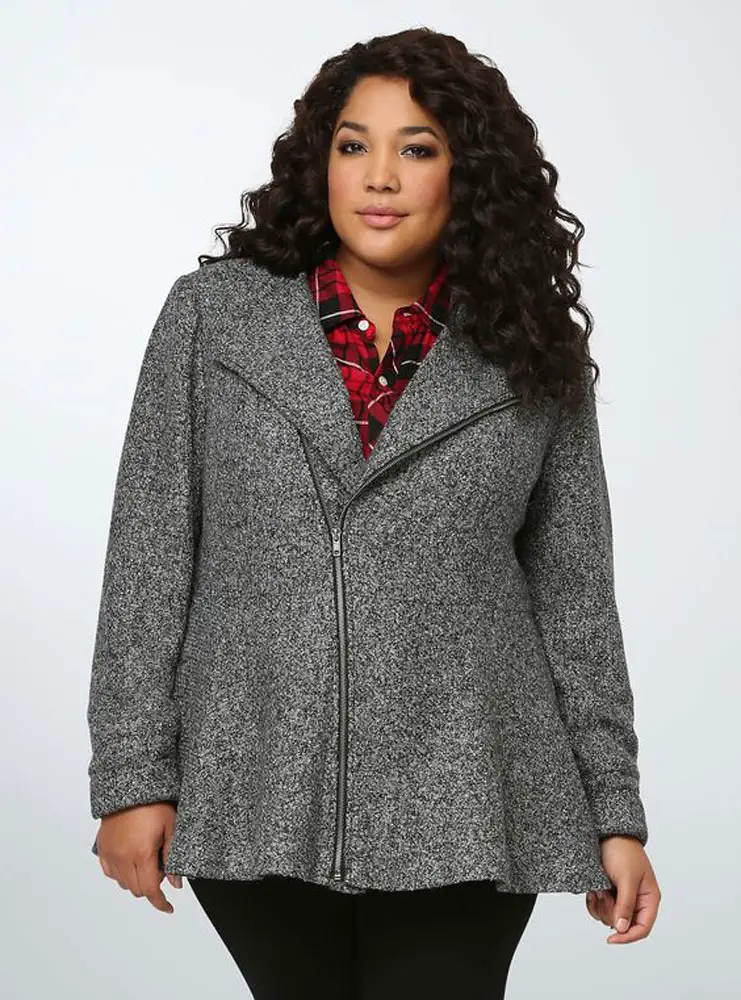 A winter wedding is also the perfect time for a faux fur coat. Winter calls for textured fur, but always keep it faux! The more voluminous the shape, the more expensive it will look.
For weddings, stick to natural colored fur for a classy look. Keep colored fur for the bar instead!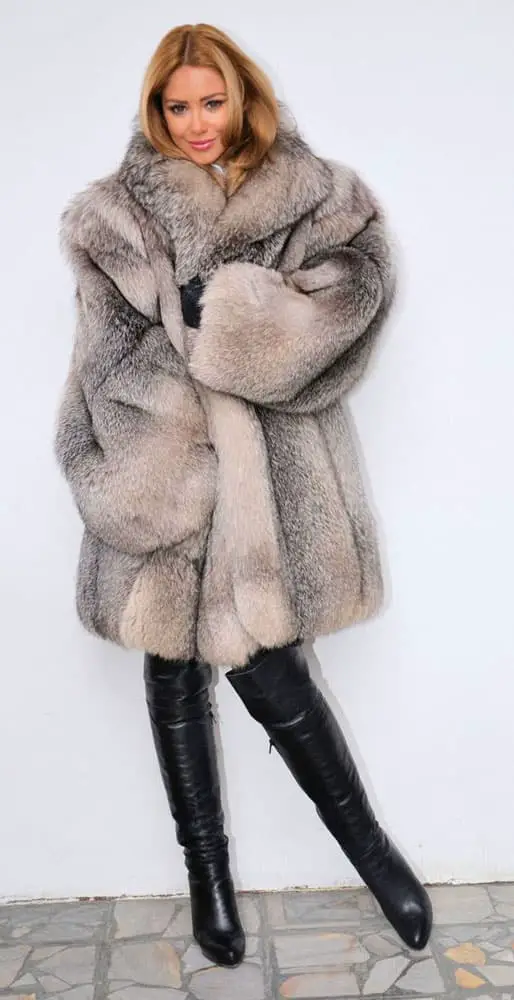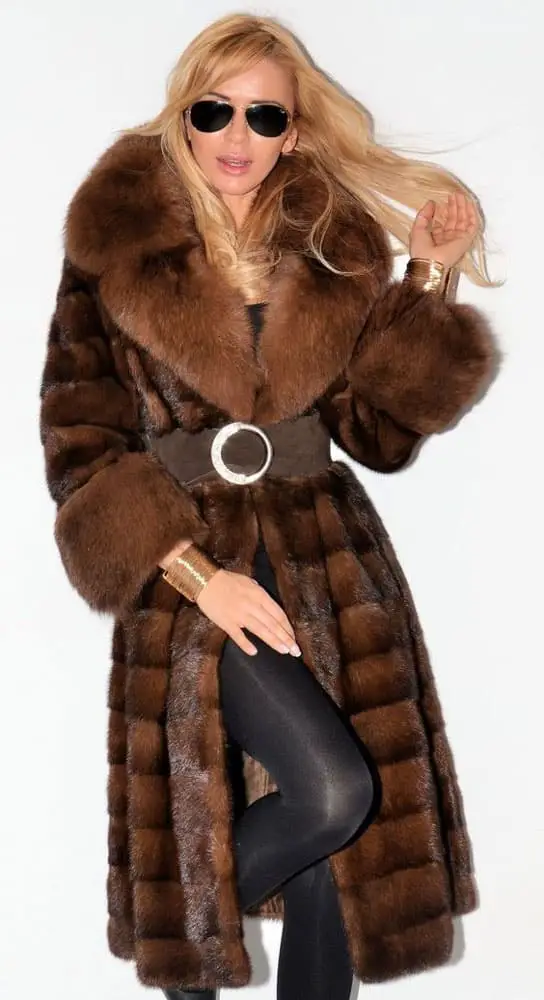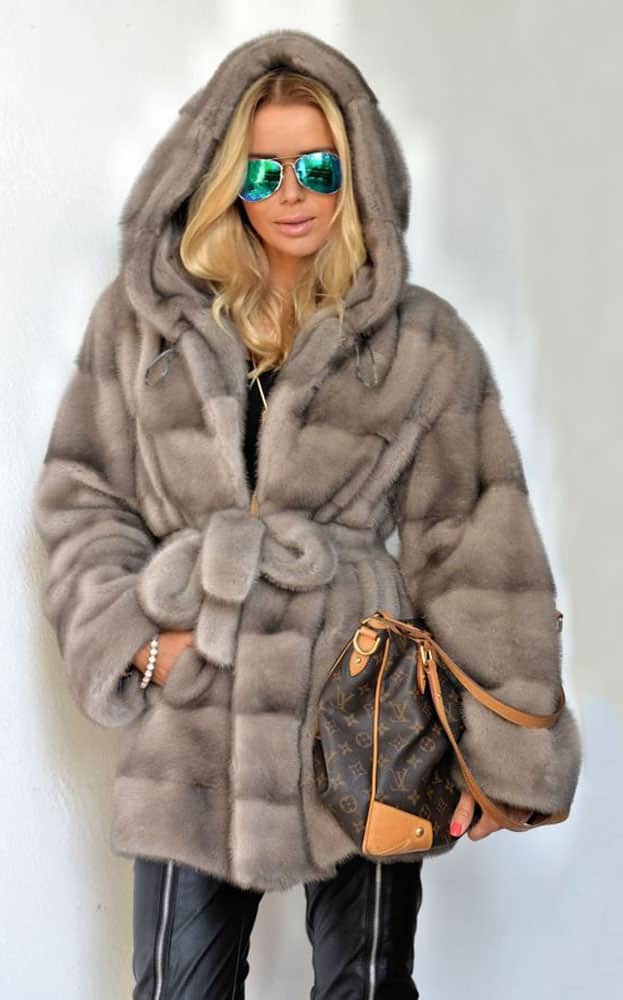 Shoes
Shoes can be troublesome because of unexpected snow or rain. An ankle boot is a great option to cover you, no matter what the weather.
Get creative and choose styles with fur, lace or metallic features. High heel brogues are practical yet stylish, while chunkier boots will thin out your legs.