Planning on hitting the gym for the first time? Or maybe you are already a gym bunny. Maybe you are into weight lifting, or perhaps you love to strengthen your core through yoga. Regardless of your situation, this article covers the basics of what you need in plus size workout clothes.
Comfortable Plus Size Workout Clothes
It's important for your gym gear to be comfortable, supportive and also make you feel great.
Not many people like being watched while working out. So not surprisingly, we tend to be at our most vulnerable and insecure in the gym.
Give yourself a confidence boost by getting the most apt gym wear. The better you feel before your sweat session, the harder you'll work, and the better you'll feel after!
Sports Bras
Always start with the foundations.
You wouldn't start putting on eye shadow before your primer. So don't even think about your outfit until you've got your sports bra.
A sports bra is absolutely essential workout wear.  They keep 'the girls' safe and secure, so you can focus without having to constantly adjust.
The best kind of sports bras have a slightly longer line. They cross at the back or have a stylish racer back and are easy to pull on and off. They should fit snug.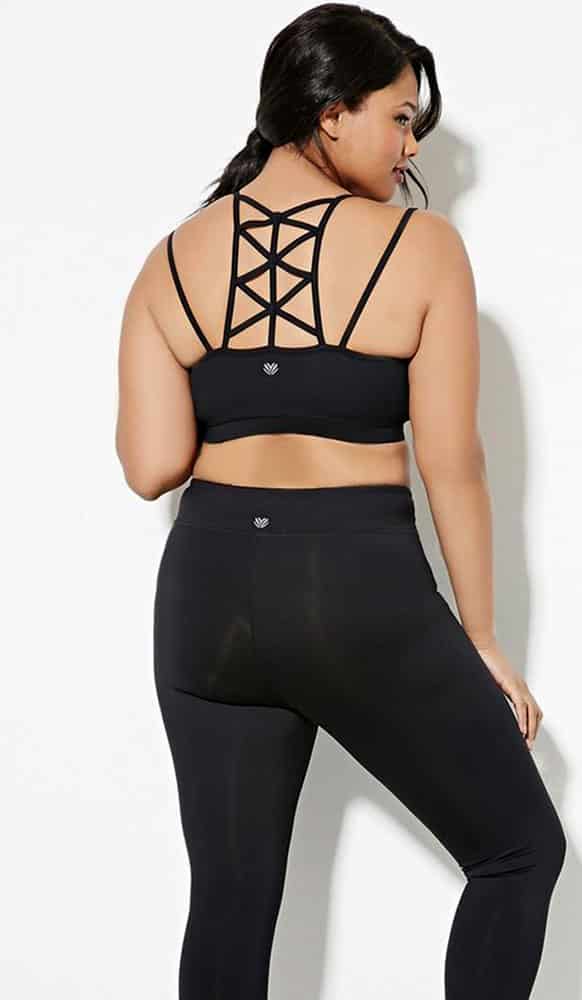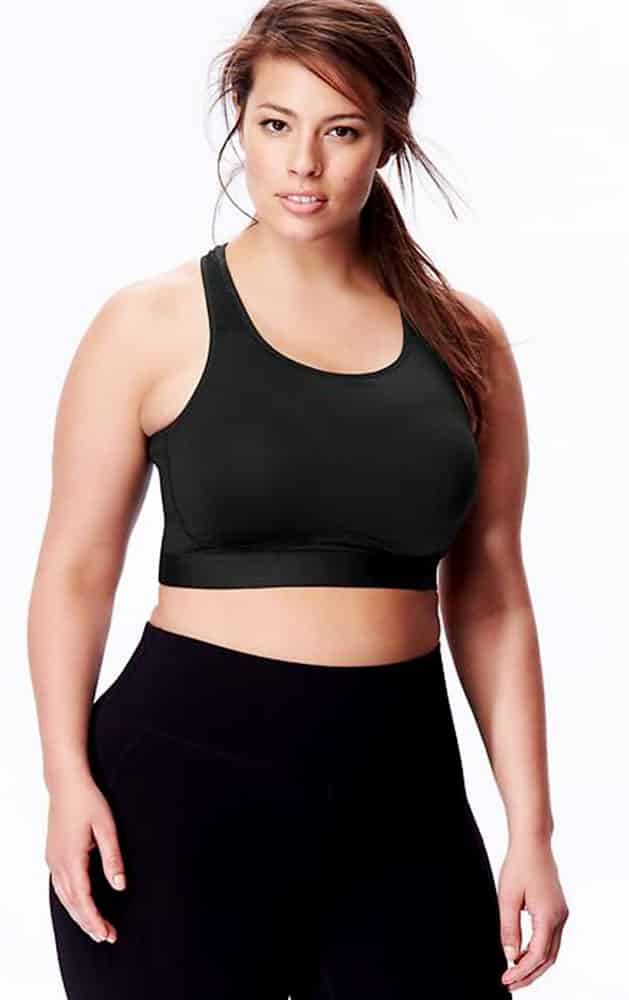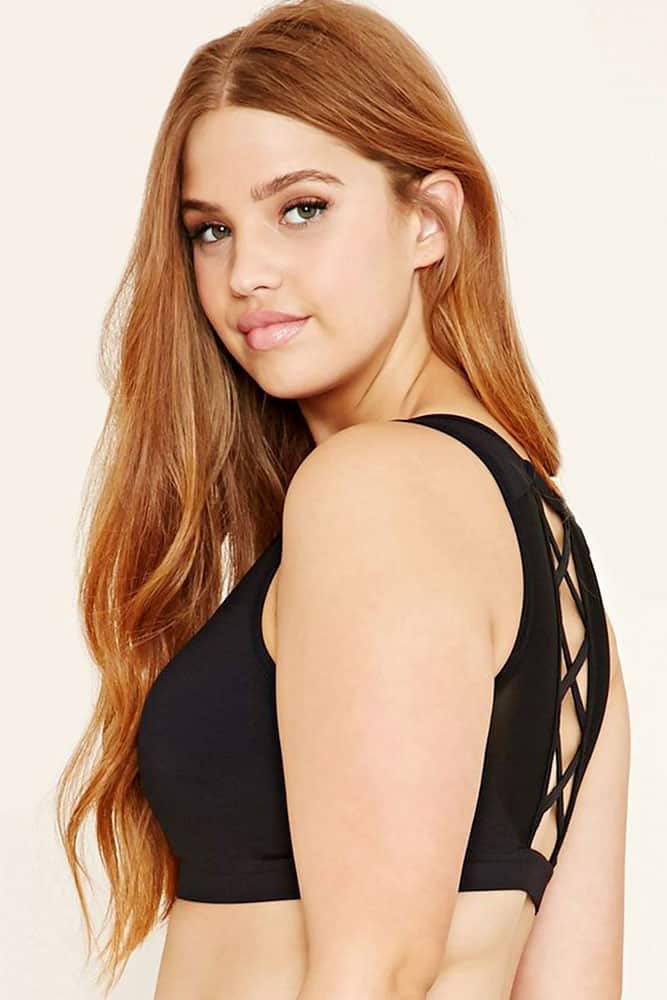 Tops
When thinking about your top, be sure it is fit for the purpose.
For example, if you're going to be running in a gym, then you're going to get hot pretty quickly.
In this case choose a sleeveless, loose fit tank top. It should be made of breathable fabric, such as cotton or a sports tech fabric, to ensure you keep cool.
On the other hand, if you're going to be cycling outside in winter, you will want something with a little more coverage, such as a long sleeve top.
Layering is great as long as you have somewhere to put your peeled off extra layers. Nothing will put you off your workout more than the wrong clothes.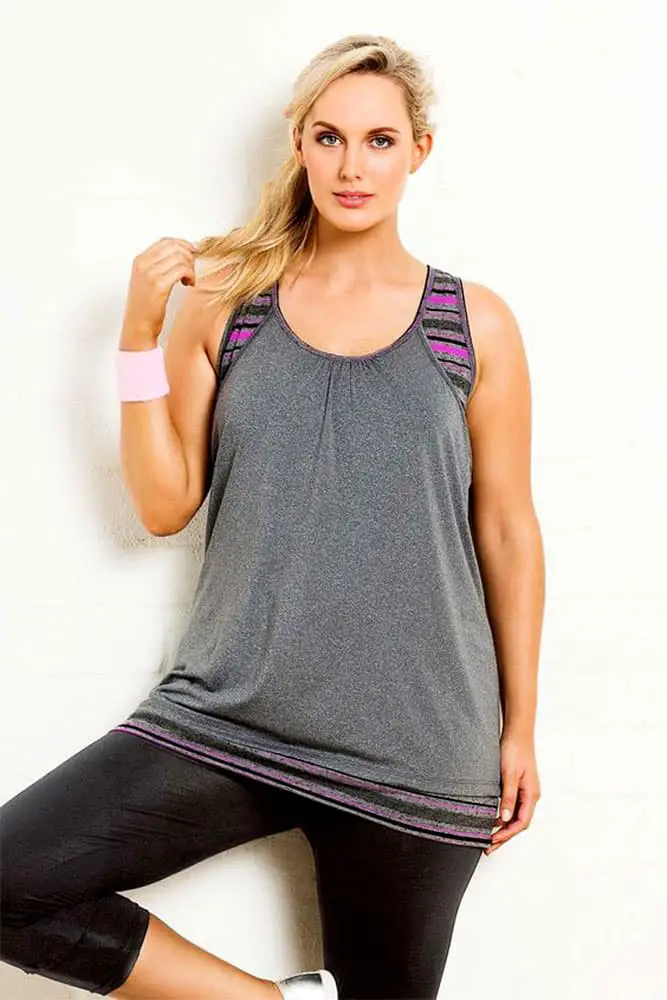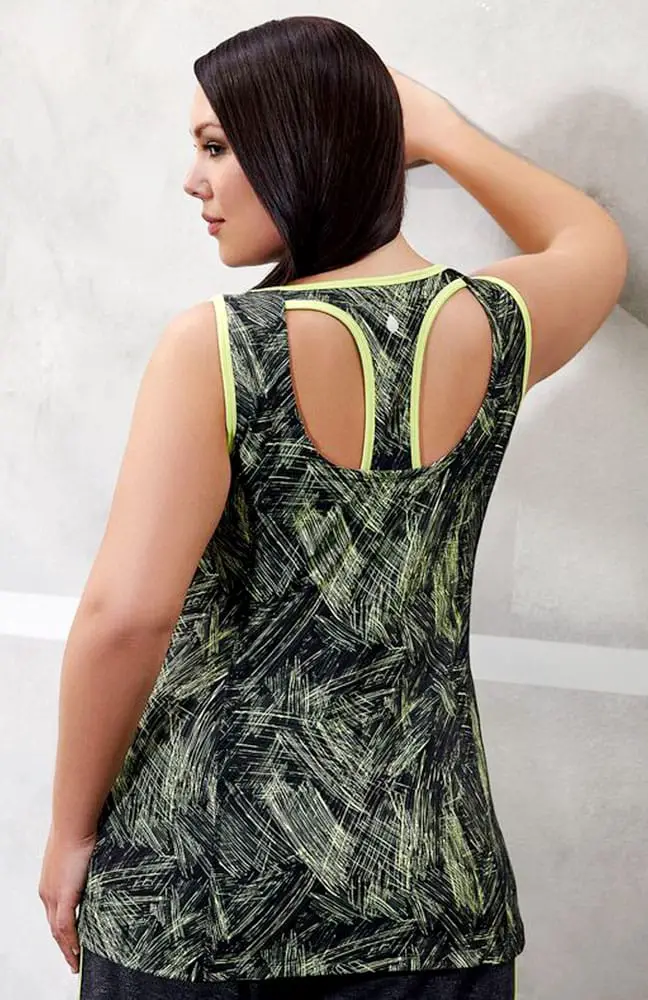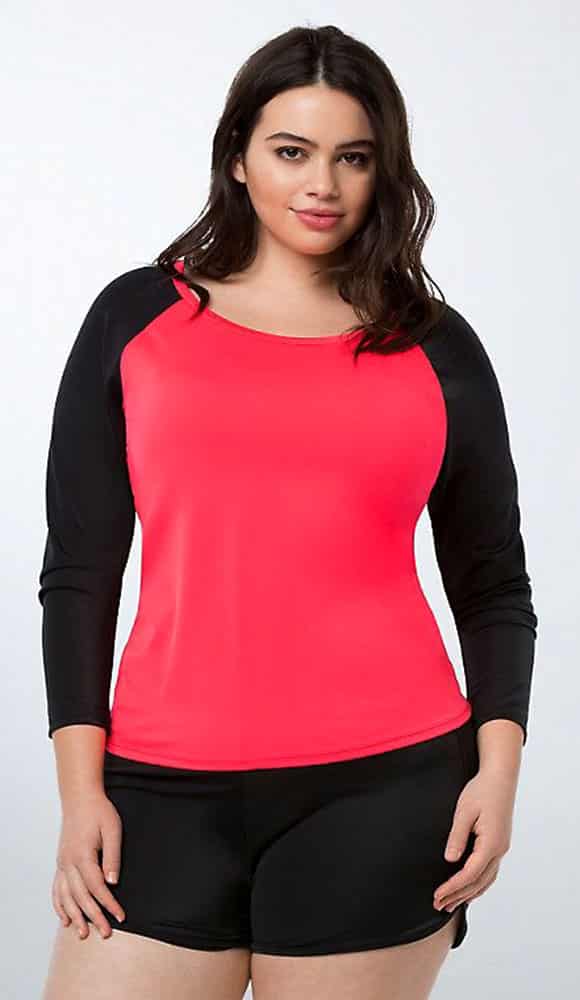 Bottoms
For bottoms, it all comes down to personal choice.
Leggings are great because they contain stretch, come in various lengths and don't make you bulky.
Due to their tight nature, they also will stay in place better for practices like yoga, where upside down postures are a possibility.
Another great point about leggings are that they come in different prints and are super quick drying.
For other exercises, you have the option of shorts, joggers or even tracksuit bottoms. It just depends on the conditions and the exercise you choose.
These other options are best if its what you're used to and what builds your confidence. Unfortunately they tend to be slow dry, and take up a lot of room in gym bags, so keep this in mind.


Workout Accessories
Last to go into the gym bag are your shoes and accessories.
Choose sneakers with maximum support to avoid pins and needles, and general sore feet after a work out.
Always wear sports socks underneath your trainers. It's kinder to your skin, and prevents your trainers from adopting that gym sweat smell.
Gloves are another great item to pack, especially if you like to row. Rowing is a fantastic exercise for your whole body but it can be hard on delicate hands.
Finally, you might want to include headphones & smartphone/ipod, an essential water bottle and of course a towel!
Now you've got your bag packed, you're ready for a productive session!