The back is one of the most sensual areas a woman can expose. It is sexy yet demure and alluring without being tacky or offensive. As a curvy girl, there are many ways that you can work an exposed back. Whether you want to bare all or simple rock the trend in a way that you feel comfortable. Here we'll explore all the ways you can do this. All you need is a little clever know how.
Full Exposure
The most obvious way to wear an exposed back dress or top is to bare all. If you don't have any hang ups about back bulges, this one is for you. You don't need to worry about hiding anything. So be brave and show off that sexy back. If you have a voluptuous and sculpted derriere, show it off in a body con backless dress. Knit is a great option as it clings to the body in all the right place. The weight of the knit will also help to glide over any lumps or bumps. Full length dresses ooze evening wear while shorter dresses are best kept for the club or date night. Either way, wear your fully exposed back with all the confidence of Kim Kardashian! You're sure to turn heads!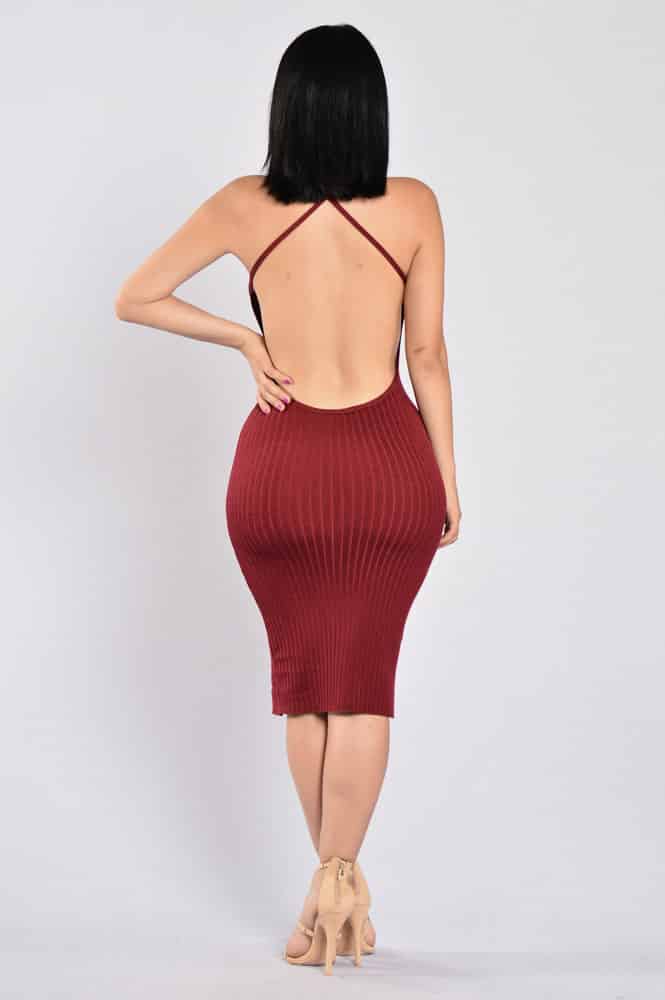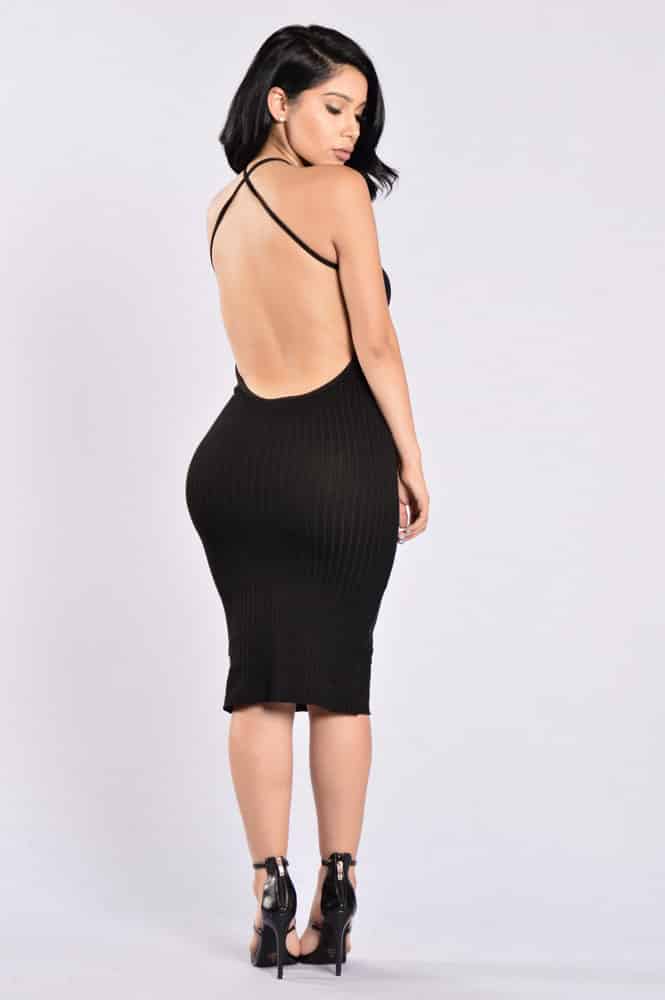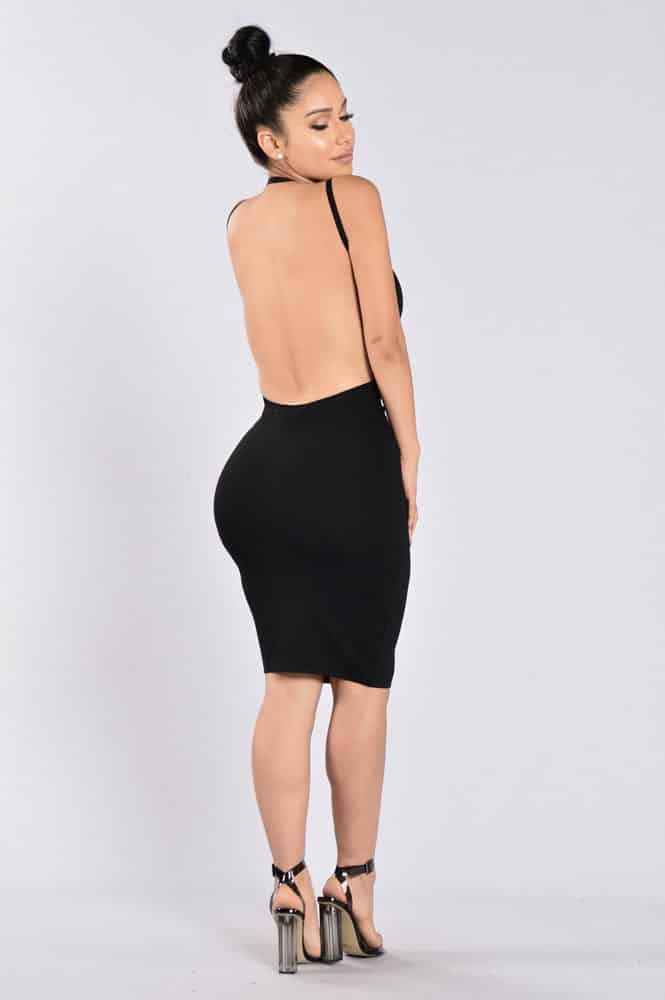 Clever Exposure
A lot of curvy women will have a little back fat at the sides they would rather not show. This doesn't mean you can't rock an exposed back, you just need to be clever about it! Instead of choosing a fully exposed back, look for styles that are open only in the slender middle area. Clever draping can be your best friend here. Open back key hole cut outs are another great option. This kind of open back skims over the areas you don't like, while still providing the sexiness. You can work this look for day time or night time, from elegant evening dresses to simple tee shirts.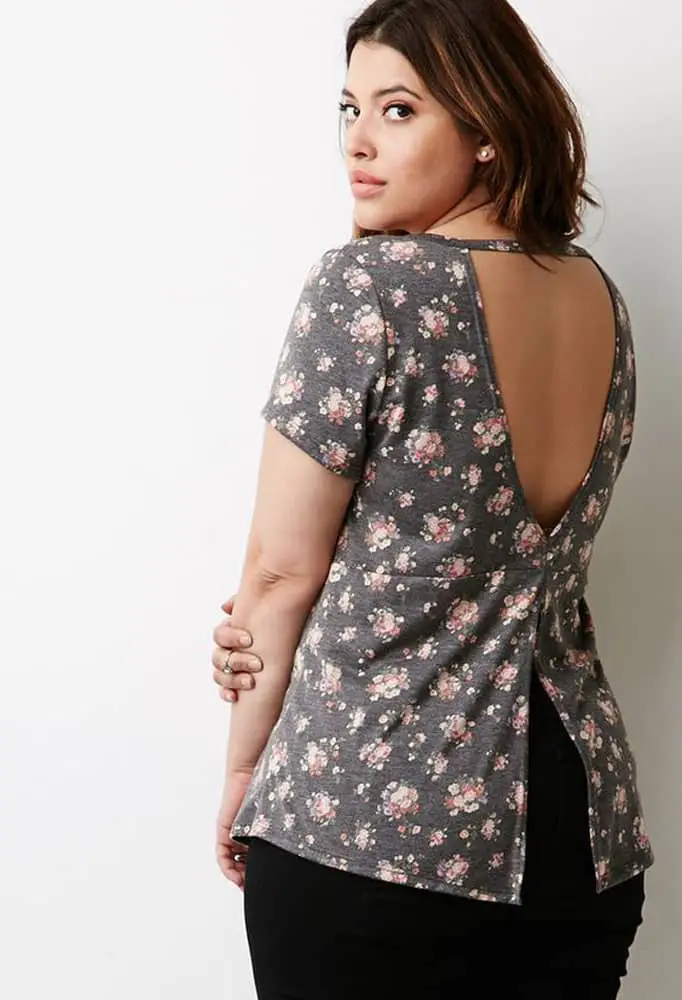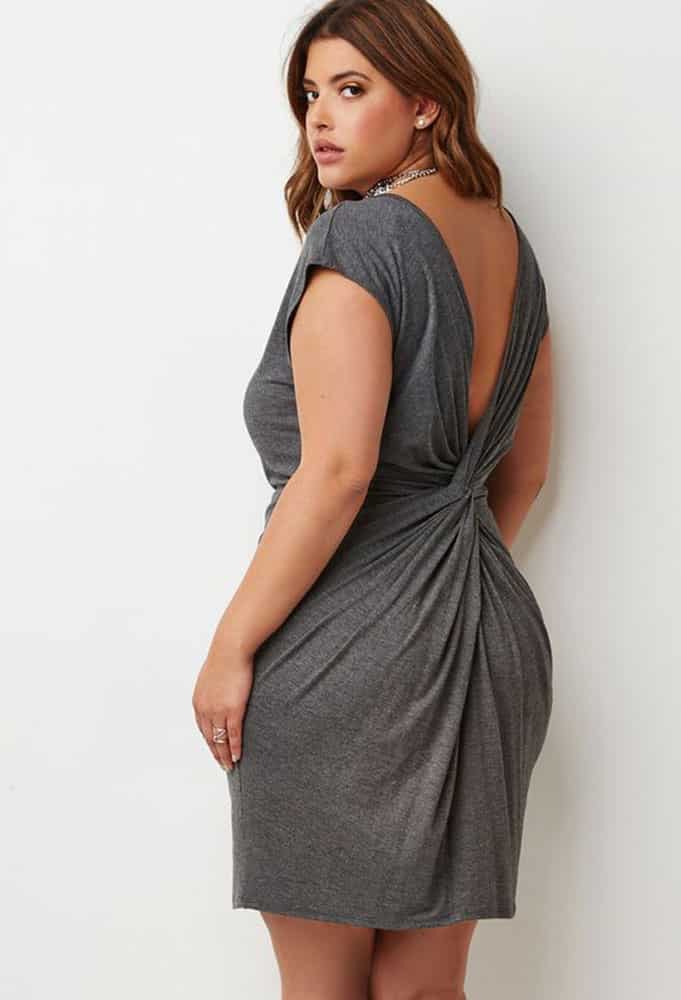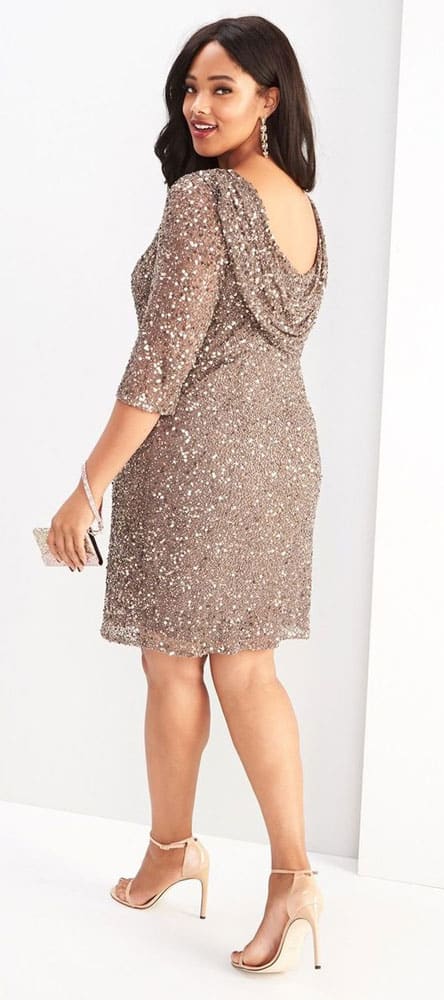 Lattice Exposure
Using a lattice style open back is a great way to add extra coverage. Your back will be exposed but broken up with bands or strings. Many yoga tops are adopting this style at the moment so it's right on trend. You'll also find these styles in many sun dresses, perfect for the hot weather. The lattice style is flattering for almost all body types. Drawing attention to the slimmest part of your back and breaking it up with elegant detailing. This style should be avoided for those that are broad in the back. The lattices will only draw more attention to your broadness. In this case, stick with more plain styles that focus all the attention on the bare middle of the back.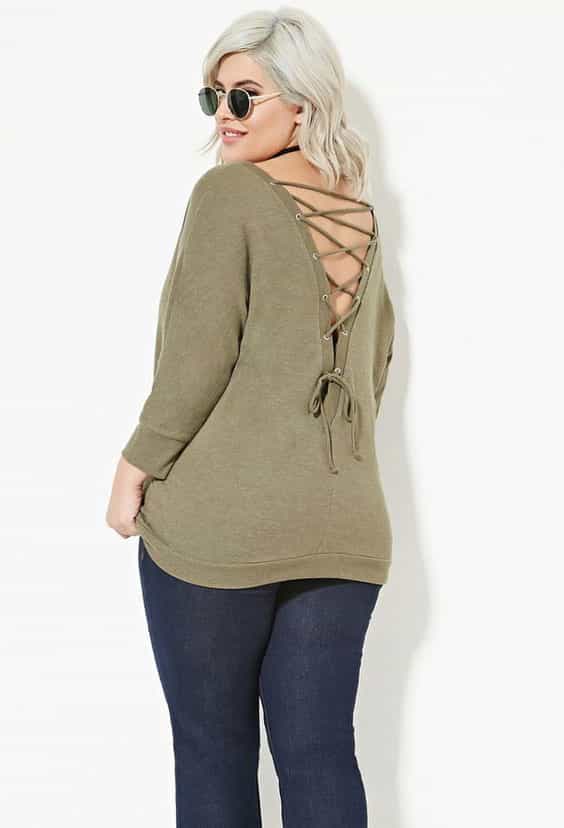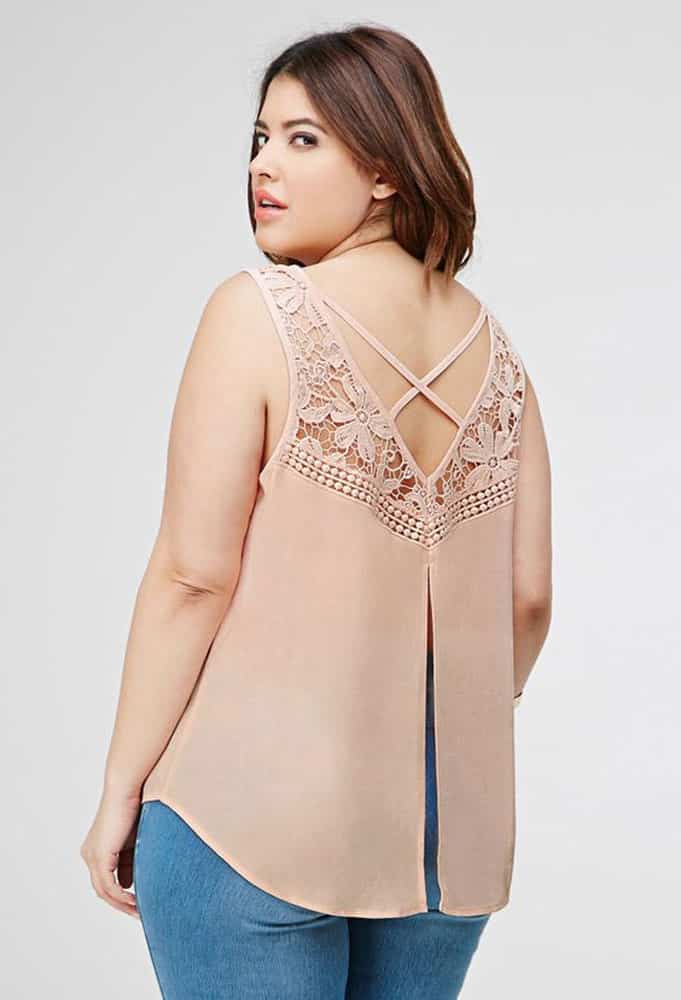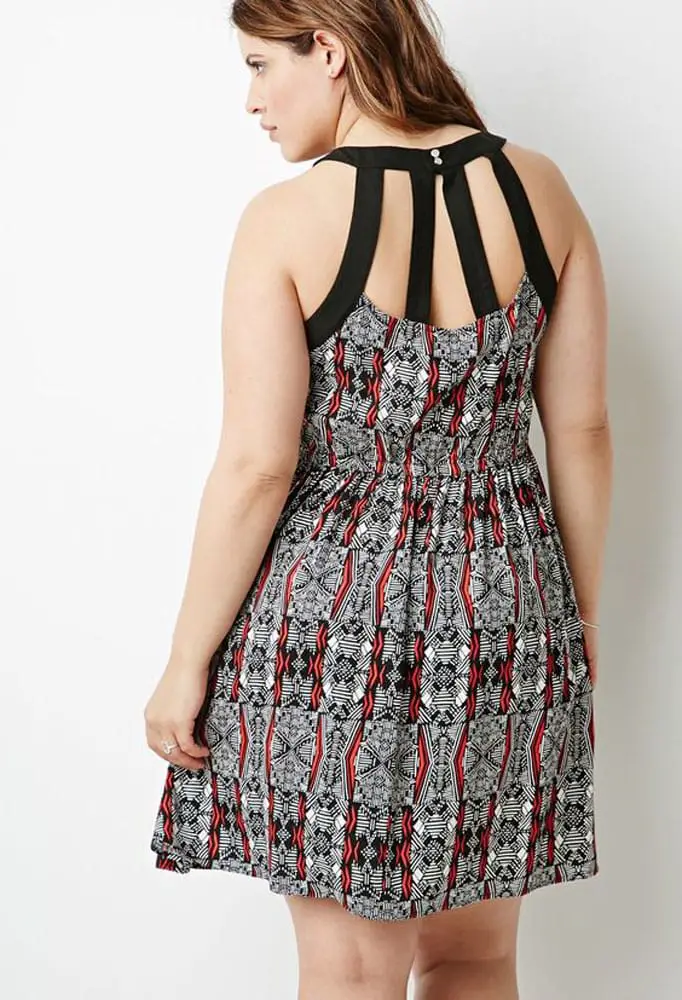 Layer It Up
All of these options sound like too much exposure? No problem! You can even pull the exposed back trend into your style without exposing much back at all! All you need to do is layer it up with another top underneath. Many backless tops, particularly in jersey, have this idea in mind and so are designed for this style of wearing. Always choose a light weight top when layering in the hotter temperatures. Either choose to expose no back at all, or just a little. A racer back top underneath your exposed back top looks chic and youthful. By doing this, you'll expose only a small amount of back that you are comfortable with.
Layering in the Summer isn't always the most ideal solution. In this case, another great option is the off the shoulder top. An unofficial backless style, these tops and dresses expose only the top part of the back and shoulders. The perfect way to stay covered up while embracing the trend.