Did you know you can dress clever with jewelry?
Fashion and smart dressing isn't just about clothes. It's about accessories too. Many women don't feel fully dressed without their jewelry.
So how can you use this to your advantage?
You can use your jewelry to accentuate your best bits, hide flaws and so much more! If you're intrigued, keep reading!
Long Length Pendants
When you're looking to elongate your torso, look no further than a long length pendant. The longer the length, the longer your torso will look. These are great for drawing attention away from tummy hang ups.
Sometimes all you have the energy for is wearing a loose fit tunic. The problem with some tunics is that they can make you look bigger than you are around the middle. Combat this by pairing it with a long length necklace with an interesting pendant.
The necklace will draw the eye down the body, making you look leaner and sometimes taller!
Don't forget, you don't have to wear your long length necklace from the front. To accentuate a slender back, you can also wear your necklace back to front.
This means that the length of the necklace and pendant will elegantly drop down your back, in between your shoulder blades. A truly sensual look.
For extra seductiveness, try this tip with an exposed back such as a backless dress. Trust us when we say, all eyes will be on you.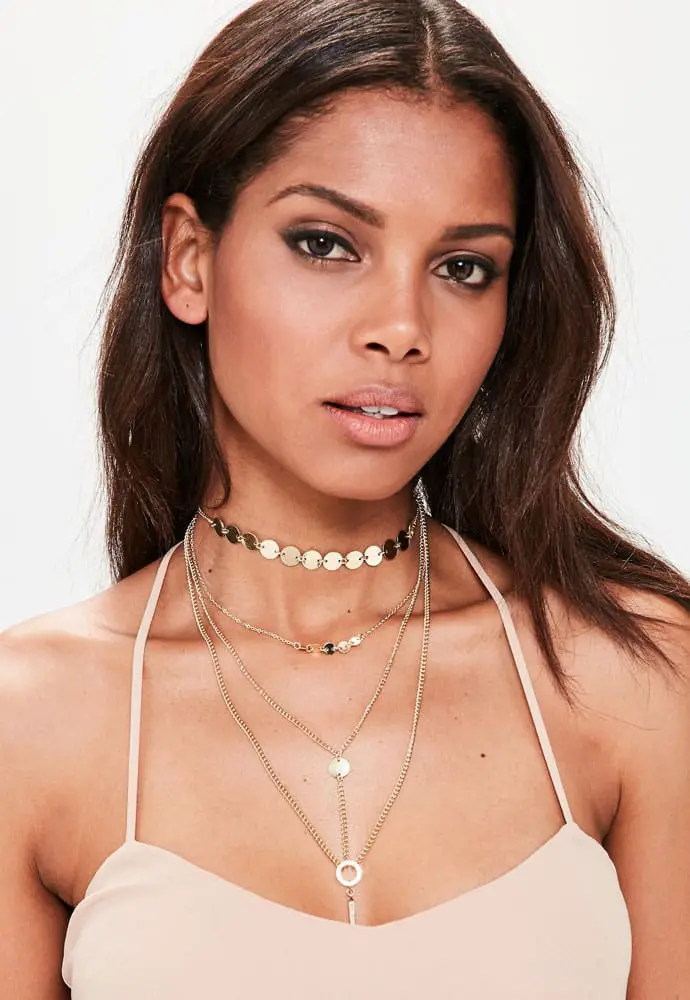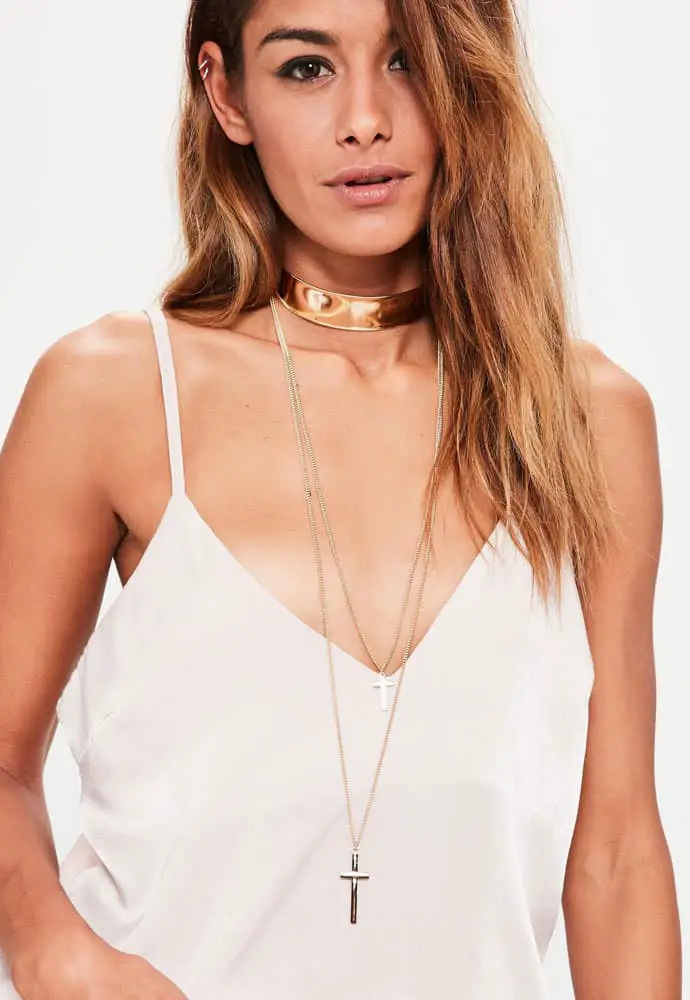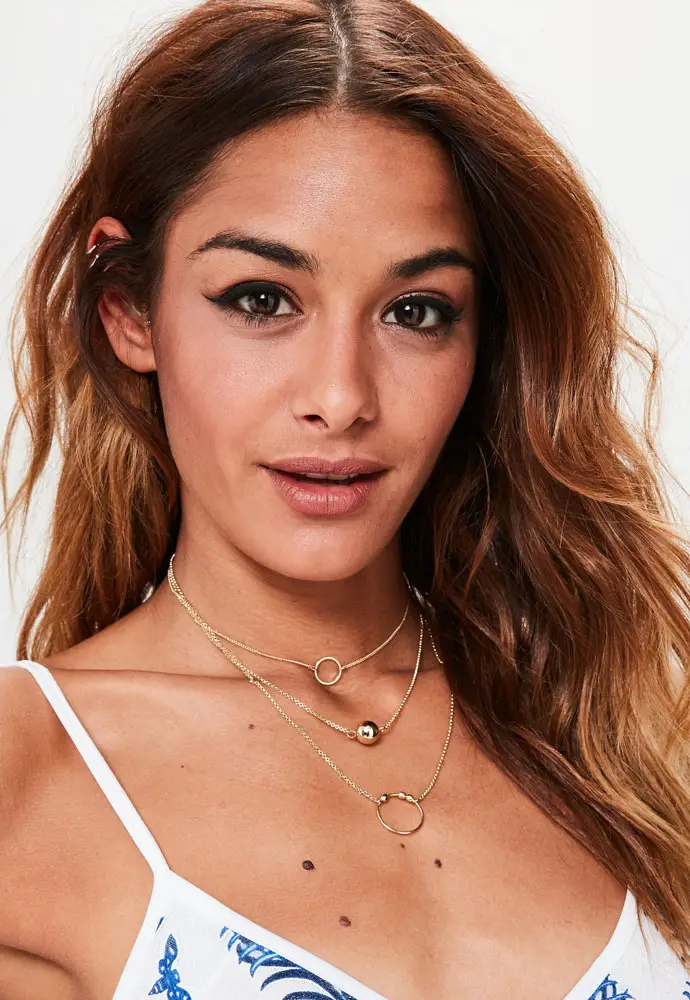 Choker Necklaces
If you love your neck, choker necklaces are the perfect accessory for you. To draw attention to a long and slender neck, finish your outfit with a choker. These might have become popular in the 90's, but are having a serious moment right now.
For evening wear, you can choose an elaborate, chandelier-esque choker with multiple beads and droplets. For a more casual day time look, a simple leather necklace with a metal accent is just what you need.
Unfortunately, for those of us with a chunky neck, chokers are a no go. This style will only cut your neck in half and make it look wider than it is.
If you still want to embrace the choker look, opt for one with a single drop down pendant. This will still give you the appearance of a choker but give your neck the elongation it needs.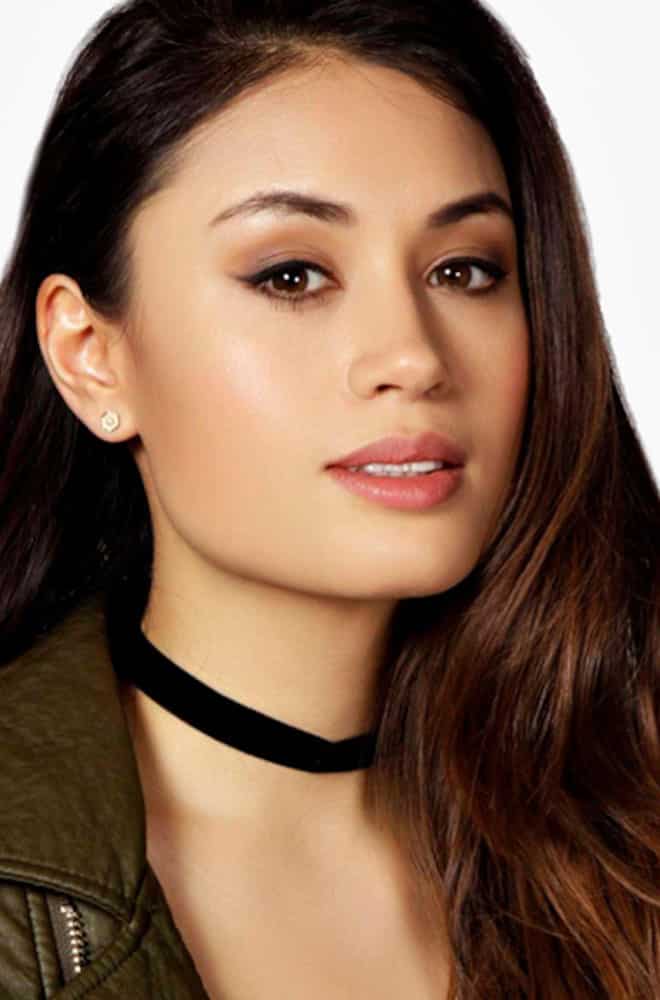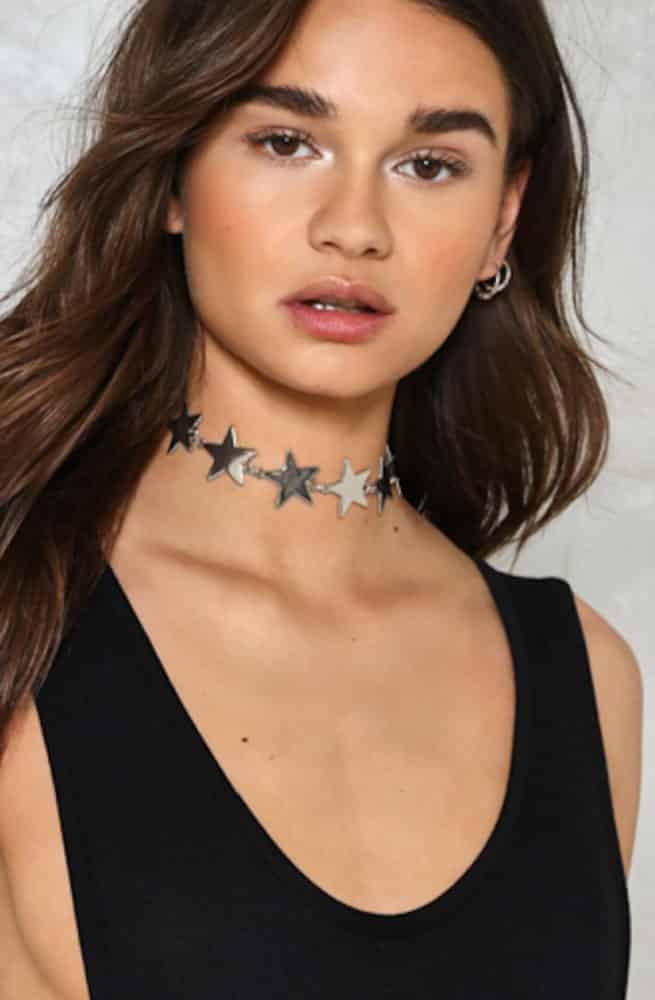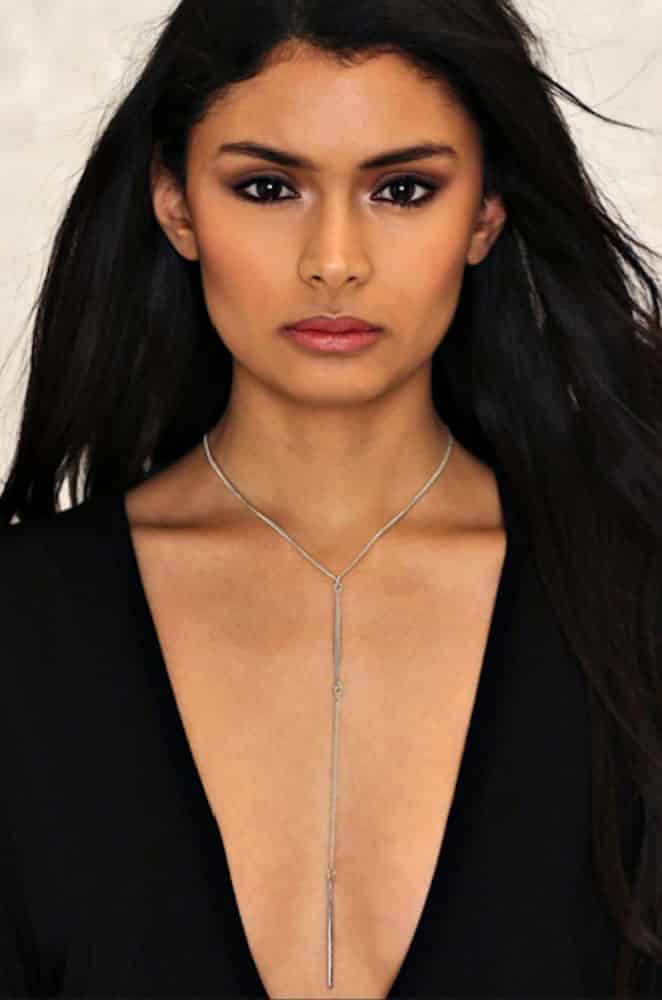 Rings
Rings are an easy way to finish off your outfit and lengthen your fingers. We put a lot of effort into our nails so why not with our rings too?
Use a chunky ring to lengthen chubby fingers. Ensure that the ring set is wider than your finger for maximum effect. Chunky rings look particularly stylish on your pointer fingers.
Thinner, more delicate rings will look best on your most slender fingers. You can also thin out your fingers with rings designed to be worn at the top of the finger. These provide length and also a dynamic style.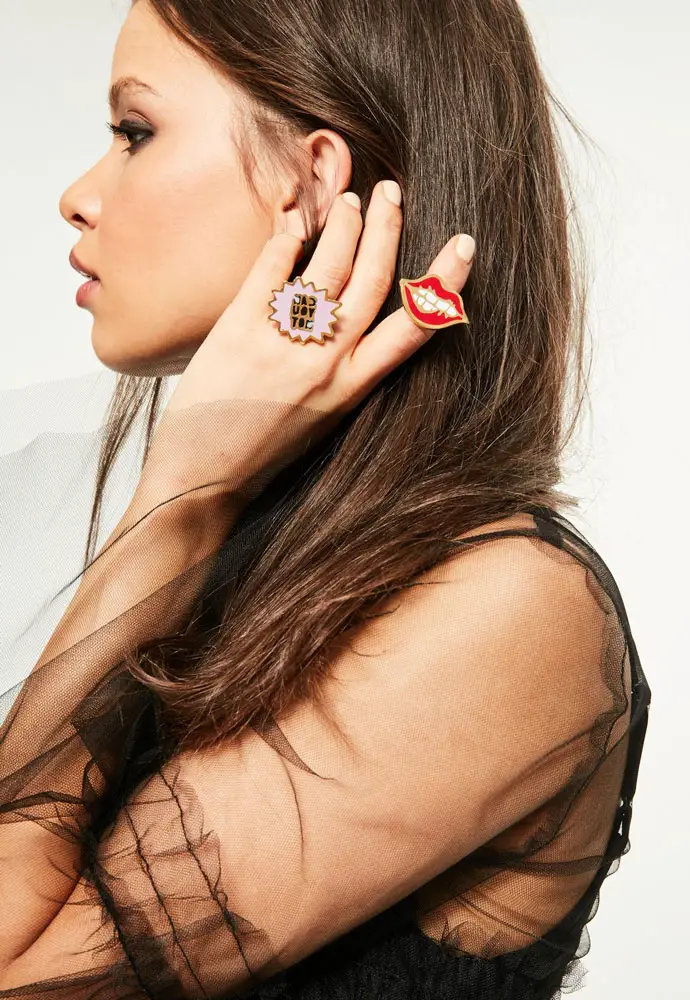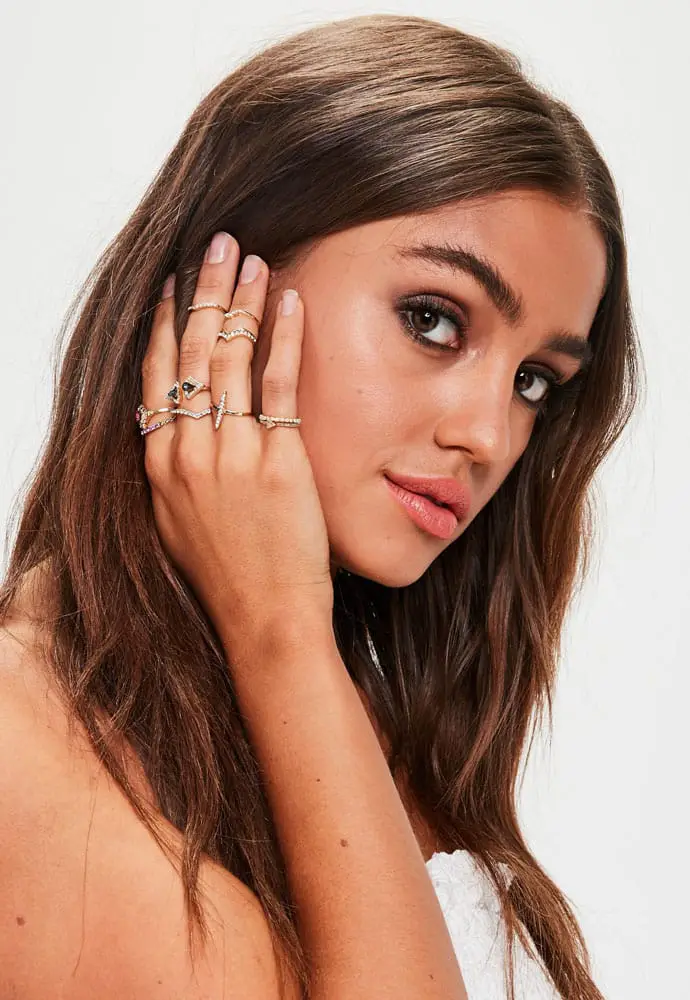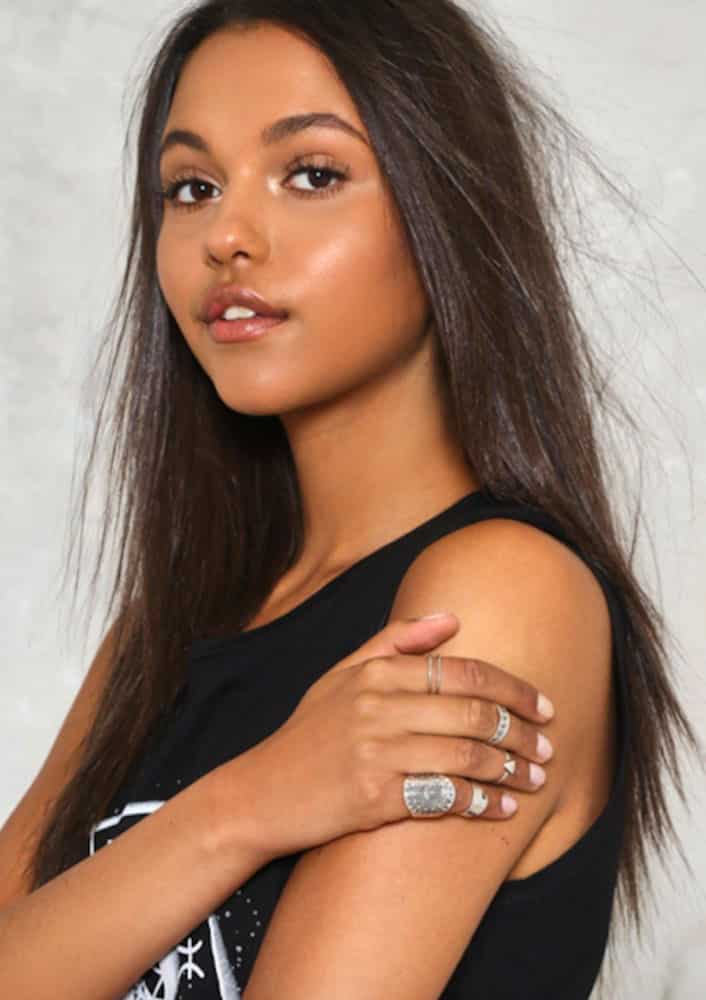 Bracelets and Bangles
If you have thick forearms, avoid wearing bracelets, bangles and watches directly on the wrist. Instead move them a couple of inches up. Wearing your jewelry here will lengthen your arms.
A chunky bangle will look better than a thin one, and wearing a couple of bangles together is a great way to style your outfit. Wear them exactly half way between your wrist and elbow for the perfect look.
If you have toned upper arms, you can work an arm bangle extremely well. If not, try to avoid them. They will only cut into your skin, creating bulges.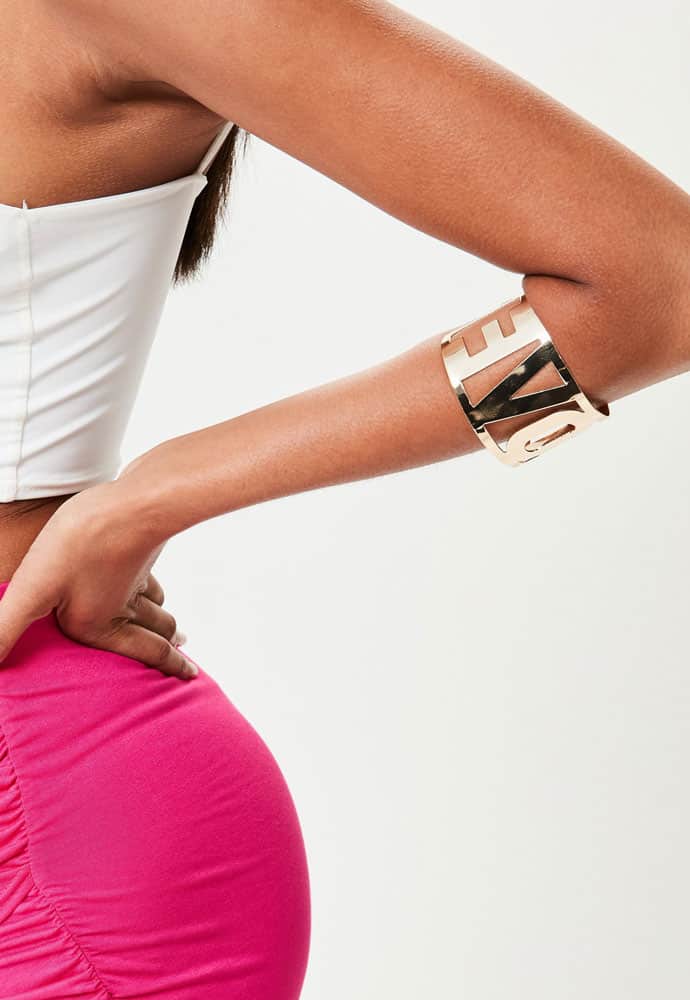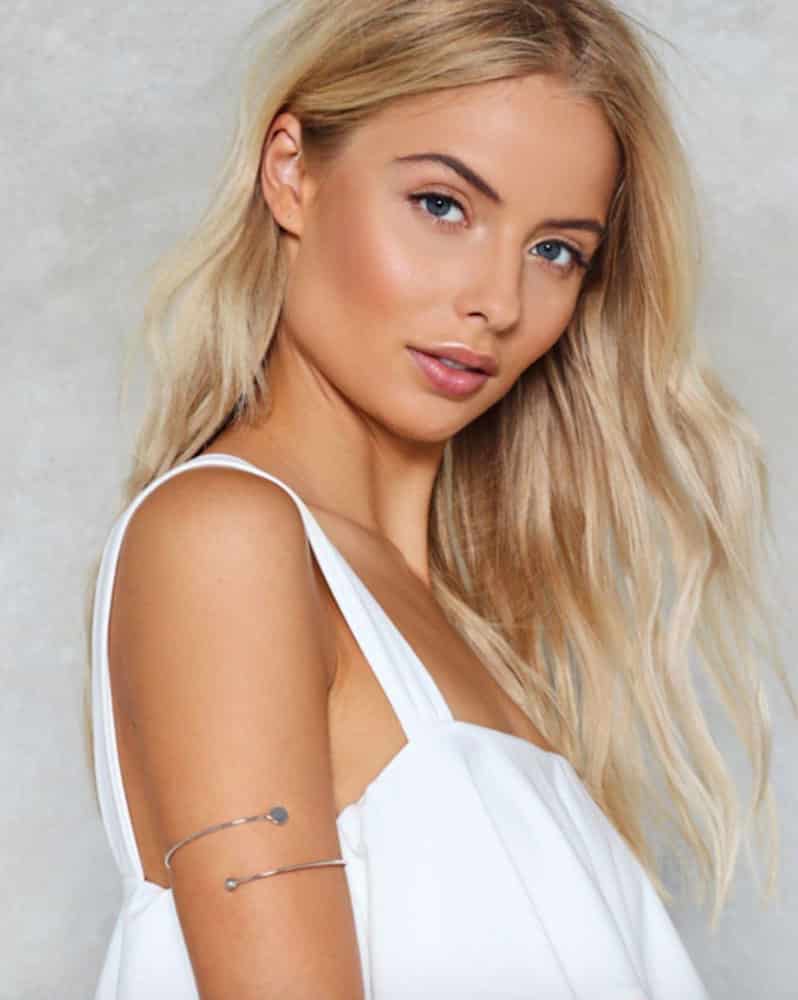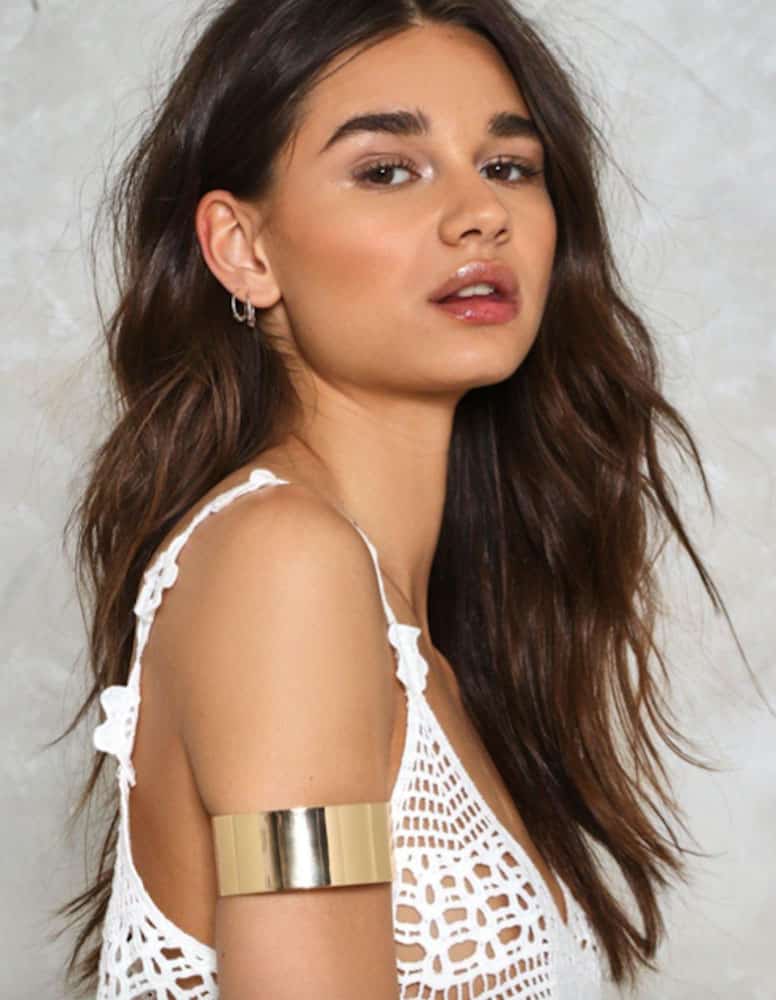 Anklets
Finally, you can slim out your ankles with a clever anklet. Like bracelets on the wrist, you don't want to wear your anklet directly on the ankle. Move it up slightly in the same manner.
If you don't like that idea, you can also wear a very loose anklet on the ankle. Be sure your anklet doesn't sit flush to the skin and you'll have some serious ankle game