Every workplace has a difference set of rules as to what constitutes appropriate, but keeping the options open, we have compiled the best guide on how to dress for the office and feel fabulous everyday! Always remember, you don't have to compromise on style to get comfort and a good fit will make any outfit look more put together and overall more professional.
Shift Dresses
First on the list is the all essential shift dress. Choose a style that will allow you to be comfortable all day long and a little stretch in the fabric can go a long way. Don't forget to ensure the length is office appropriate and to make an impression but not too much of an impression, go for muted colors and demure prints. Ideal for your year round work wear collection, the shift dress can be worn bare legged in the warmer months and with opaque tights in the cooler seasons.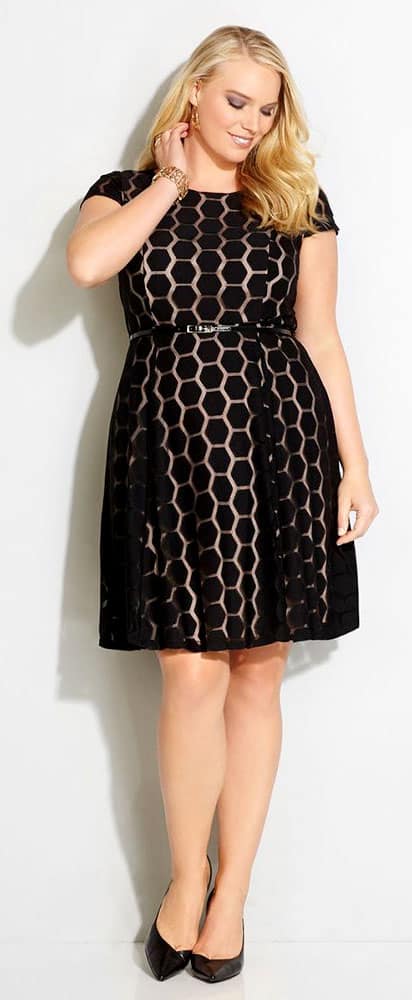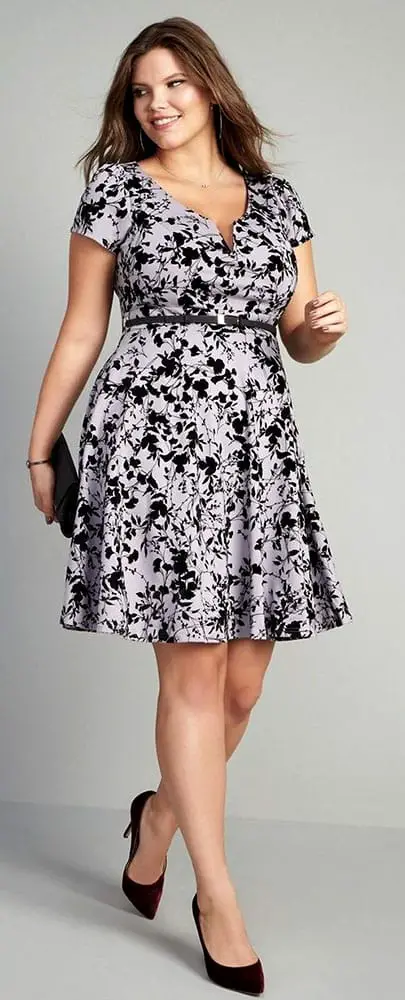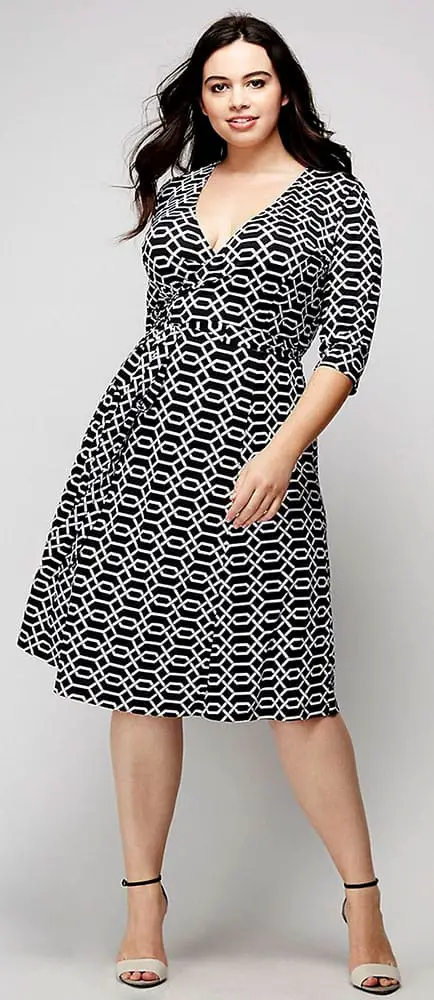 Blazers
To go with your shift dress and in fact everything else in your work wear collection, you'll need a versatile blazer. Your blazer can either blend in with your outfit, matching your pants, skirt or dress, or it can elevate your outfit, allowing it to be the piece that adds a pop of color to your outfit.
When choosing a blazer, consider which length is best for your body type, the edge of the blazer hem should finish at your smallest point, so for example if you have a small waist, choose a cropped length and those with a large waist but smaller hips can pull off the long line blazer.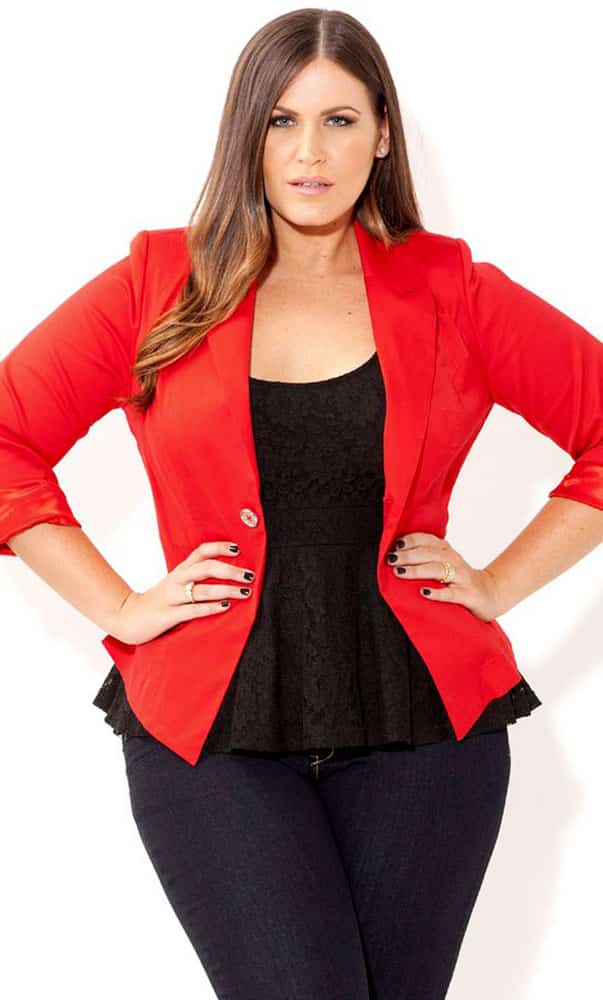 Tops
When choosing your tops for the work place, you want them to be loose and comfortable but still have an air of professionalism and authority. Long line tops are ideal for conveying this, especially those with shirt or jacket details. Long line tops are also extremely versatile and can often be worn as dresses if the length allows, with leggings, skirts, slacks and even jeans for casual Friday. Don't forget about your other pieces too, you want your work wear collection to be one that you can mix and match from, creating more options and saving time compiling your outfit for the day. When deliberating over an item to purchase, try to match with at least two other items in your existing closet.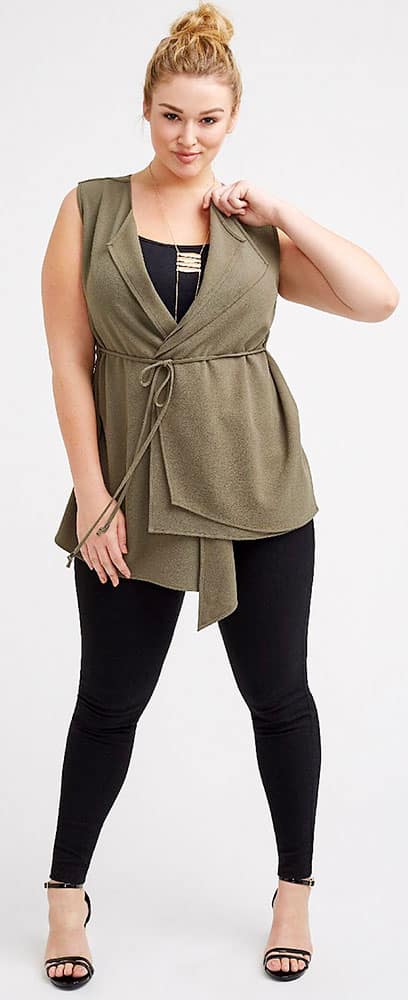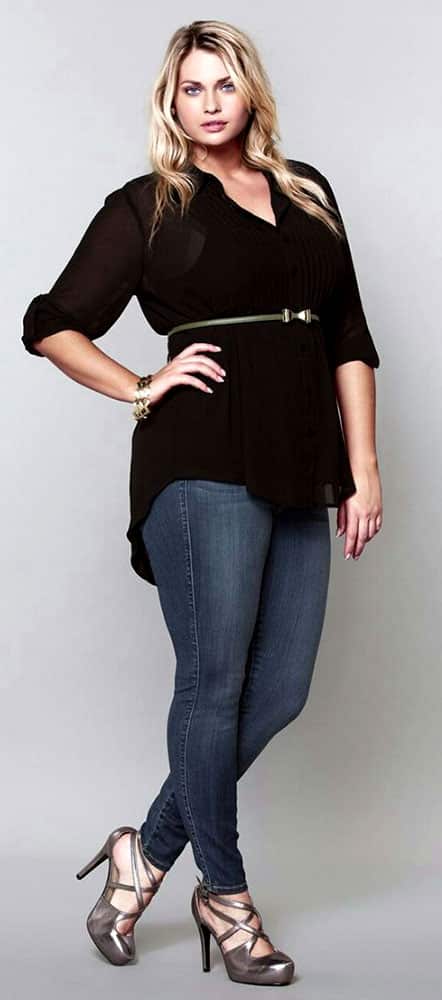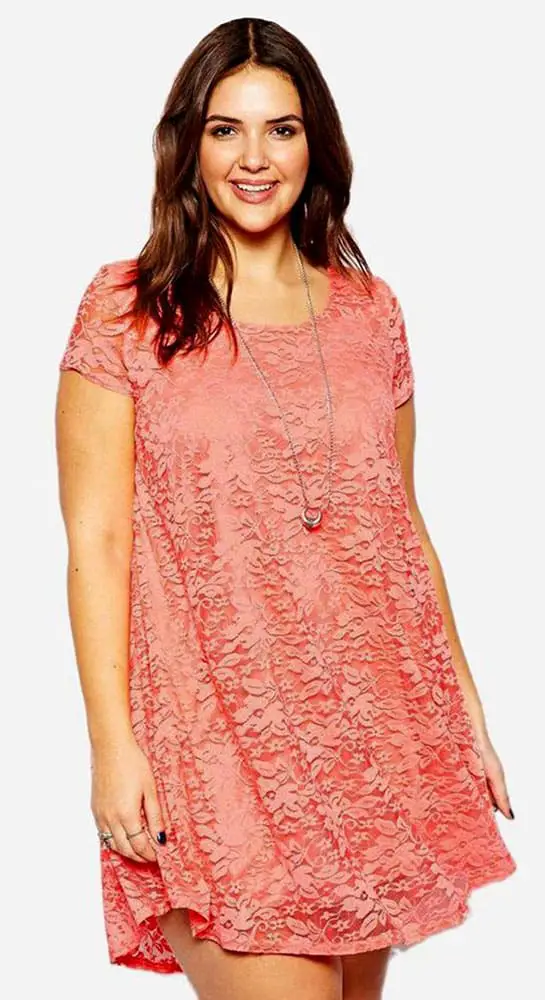 Slacks
Every curvy fashionista, simply has to have a couple of pairs of good quality slacks. They go with everything, they look flawless when the fit is correct and they are extremely easy to style. Choose from cropped lengths, wide legs, tapered leg, straight leg, whichever style you prefer. Be sure to style your slacks up with medium to high heels for an ultra chic look.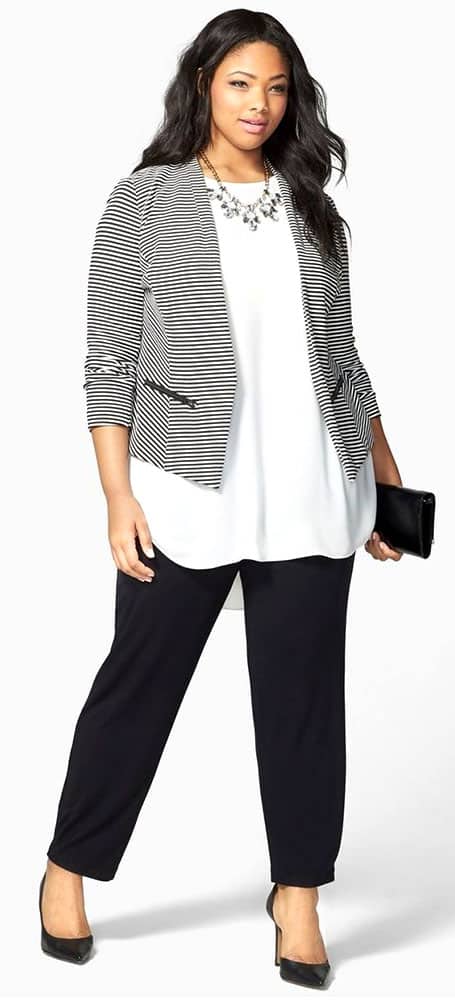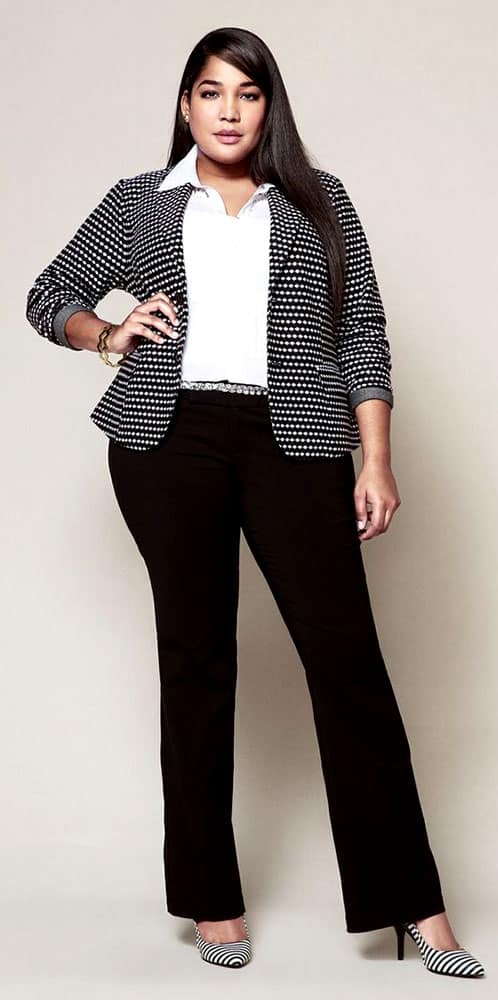 Scarves
If you love to inject a little personality into your outfits, why not try using scarves to do this in the work place. A scarf is one of the most versatile pieces a fashion conscious woman can own. You can choose to tie them any number of ways, layer them unfolded and draped over the shoulders or even used as a belt. Thin to medium weight scarfs are best for this and you'll be surprised at how much you can do with a simple and sophisticated printed silk scarf!