Pregnancy should be a special time for Mommy and baby. You have enough to worry about getting everything ready, you shouldn't need to stress about your clothing choices too!
To help make the transition from regular to maternity clothes as easy as possible, we've compiled our top tips for plus size maternity wear.
It might be tempting to just buy a couple of sizes larger when you're pregnant. Trust us when we say, invest in maternity wear.
Buying larger sizes won't accommodate your growing belly. Your clothes will also have extra room in the shoulders, arm holes and everywhere else you don't wan.
Just because you're pregnant doesn't mean you have to lose your sense of style. Style always starts with a great fit!
Plus Size Maternity Dresses
Every mommy to-be needs a great, comfortable dress for pregnancy.
Bold prints and interesting color combinations will help you feel youthful and lighten your mood for those pregnancy day blues.
Some women prefer a more body con style dress, as it can feel more secure around the belly. Others feel the opposite, preferring loose, floaty dress styles for more freedom of movement.
Play around with what feels good before you buy. Also, don't hesitate to get fitted, as many brands have unique sizing for their plus size maternity collections.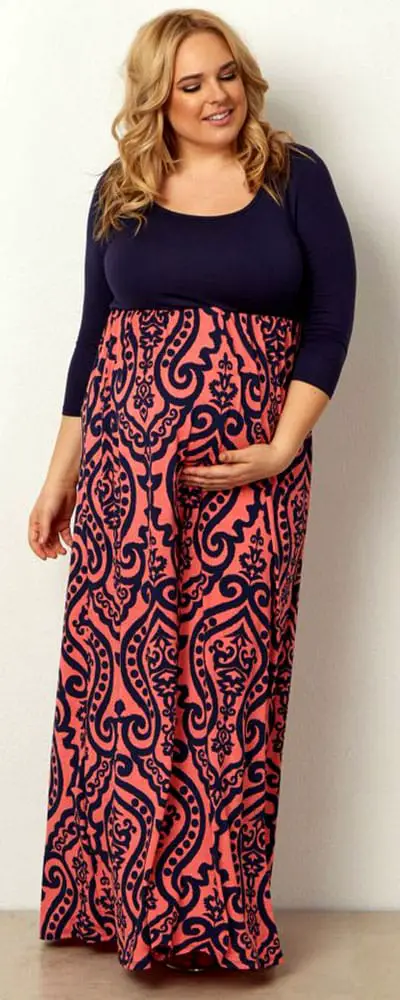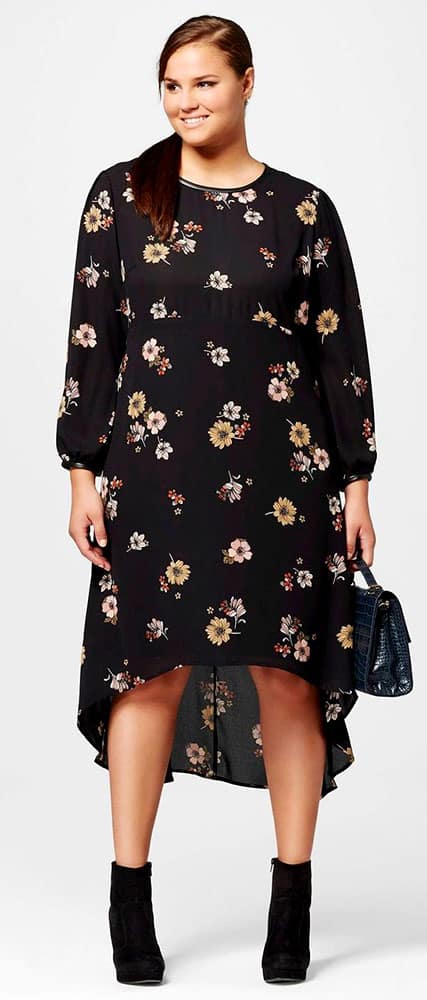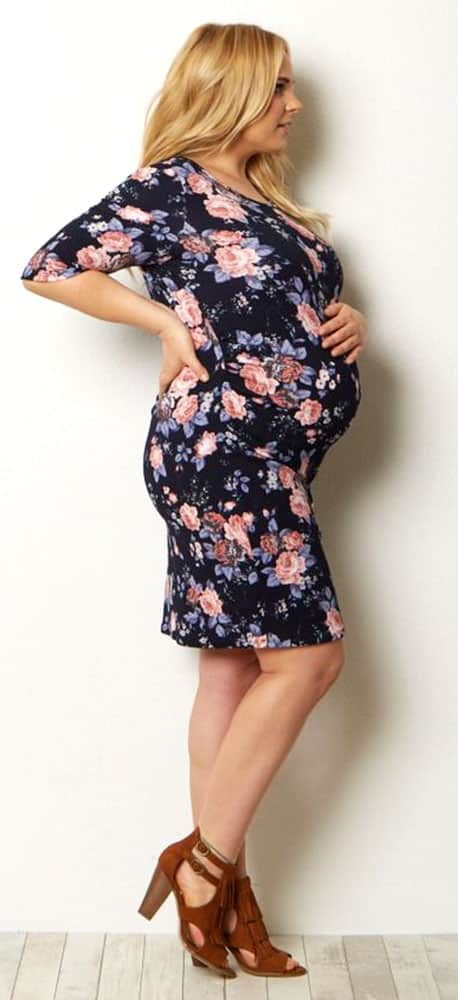 Tops for Pregnancy
Tops are probably the easiest to organize for maternity. You'll find you can get away with many of your existing loose style tops for longer.
If you don't want the full top to be loose, you can opt for an under the bust belt or bow, to retain a little shape.
V neck or scoop neck tops are a great way to elongate the neck and avoid feeling frumpy or boxy. Faux wrap sweaters and baby doll blouses are also equally great plus size maternity wear styles.
Don't forget if you're a print fanatic, choose larger prints. These will complement and work with your growing figure, rather than accentuate it.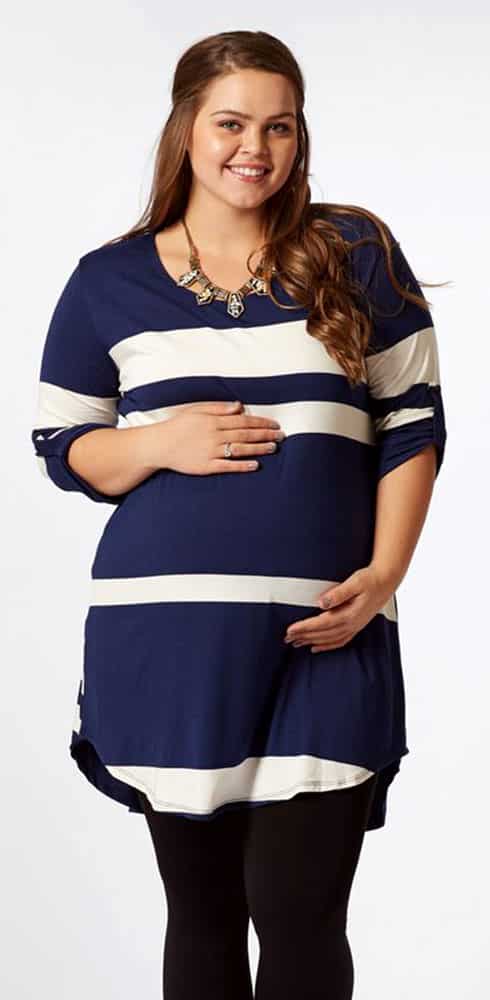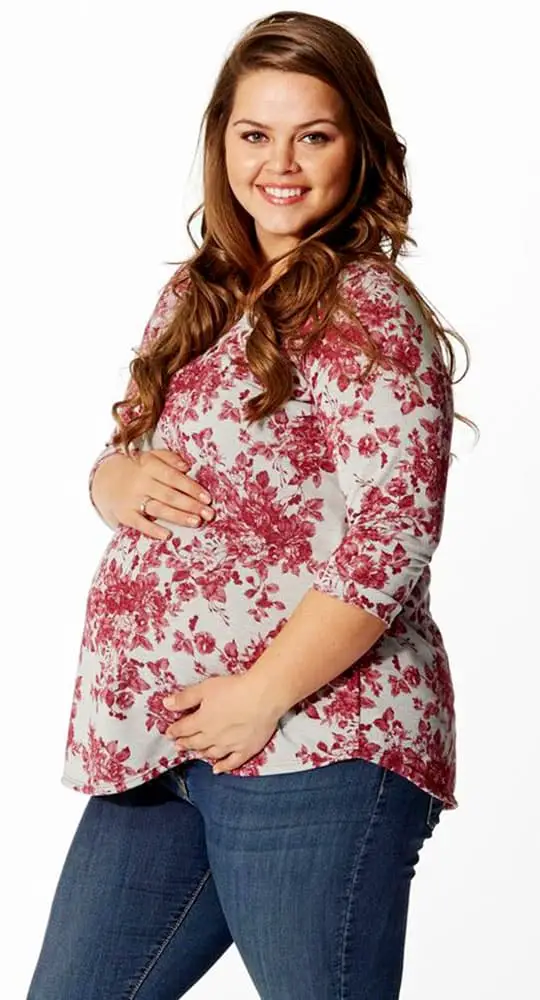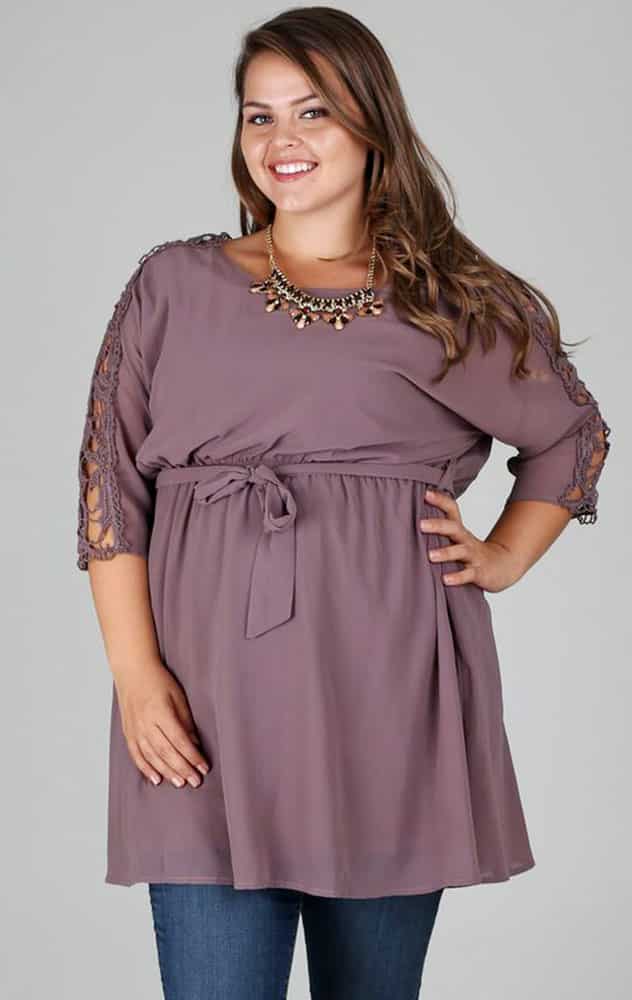 Winter Maternity Wear
When the colder weather sets in, you're going to want to wrap up to keep warm. This can be difficult when expecting, as the last thing you want to do is to create bulk.
Look for thin knit styles you can layer. This is because many thin layers look better than one thick layer and will actually keep you warmer.
Choose interesting shoulder details, sleeve patches or boat necklines. These will draw the eye away from your belly if you're feeling particularly stomach heavy.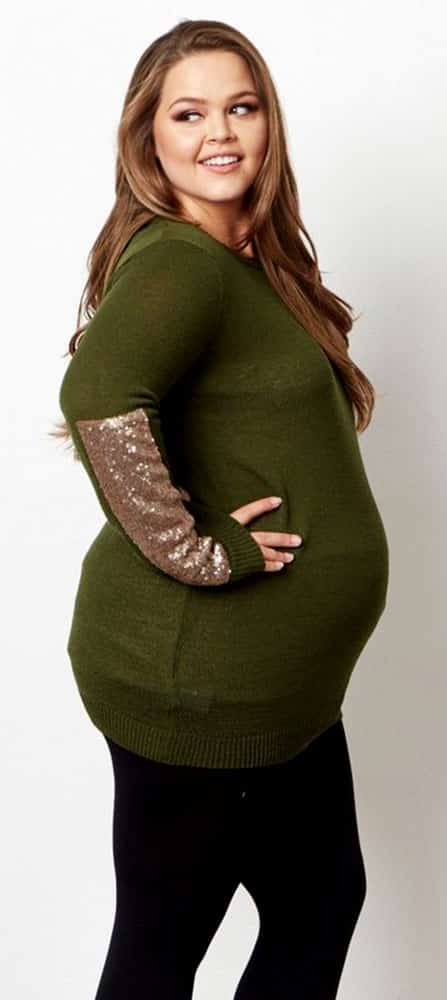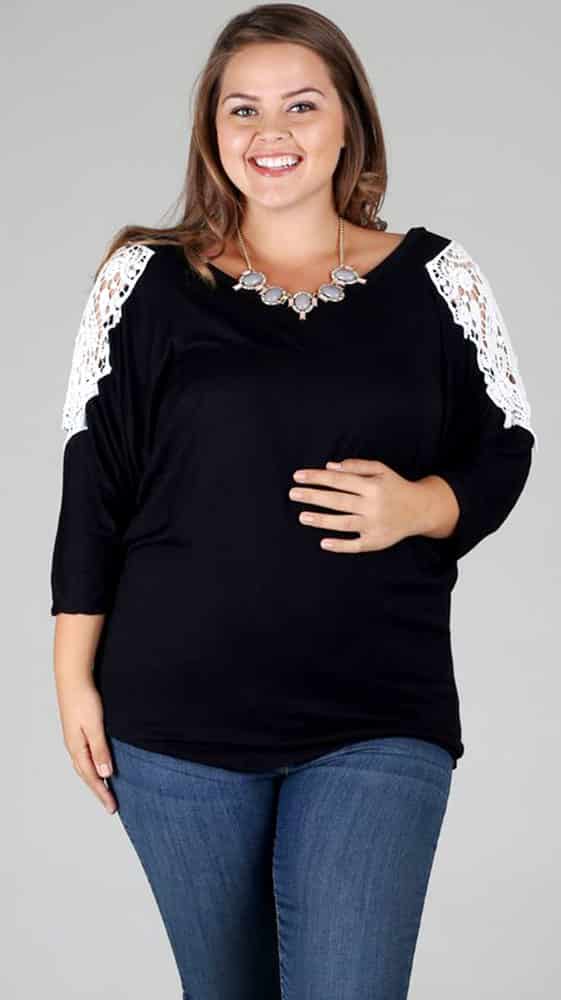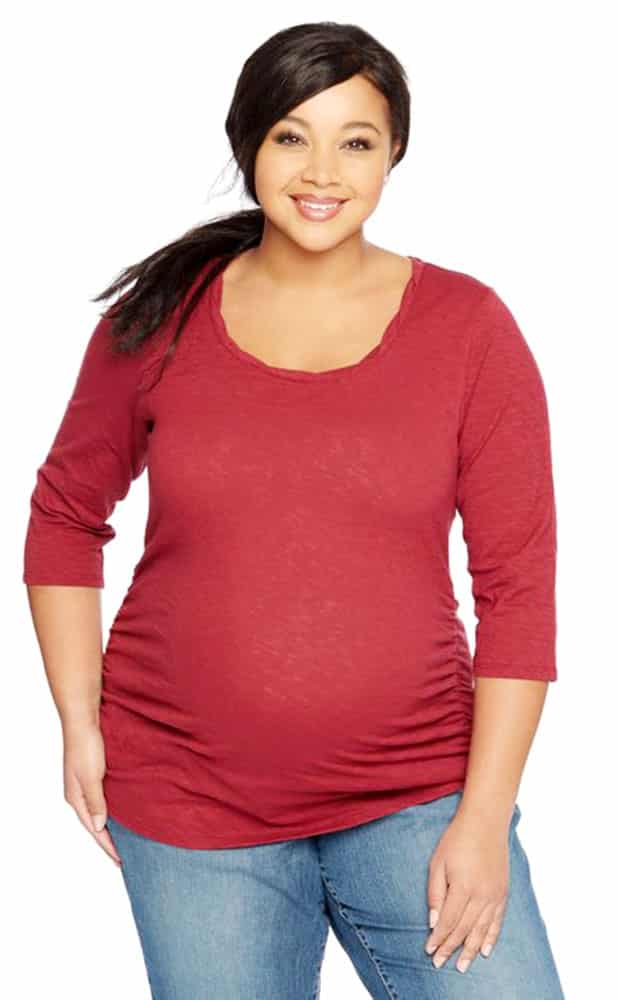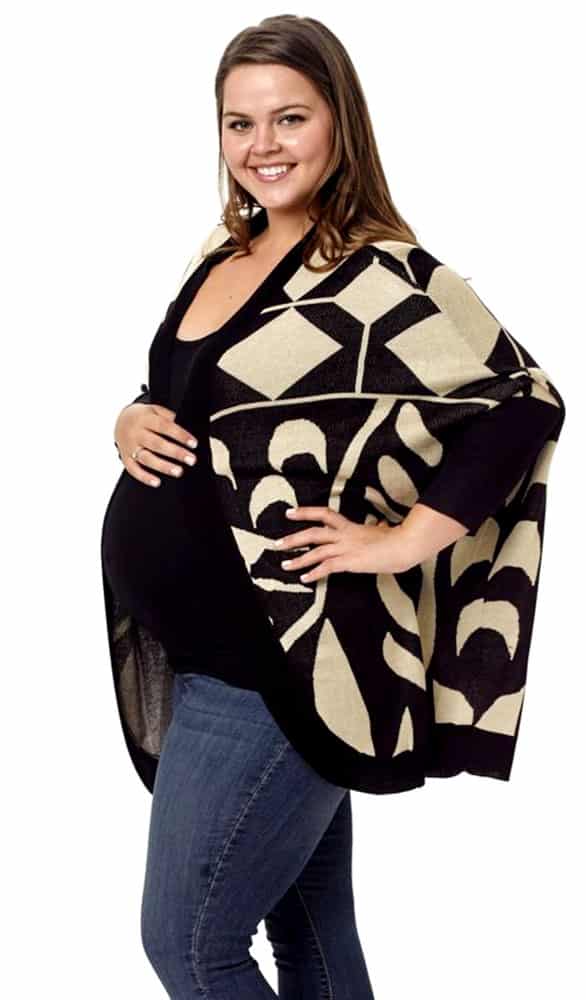 Maternity Bottoms
When it comes to bottoms, your go-to for comfort will be jeans and yoga pants. Ones that are stretchy and comfortable are built with an expanding waist in mind.
Don't be discouraged by large and thick waist bands, which appear unattractive at times. These will provide the most comfort and can be hidden underneath a blouse for a more fashionable look.
The last thing you want to wear around your waist are restrictive pants, so look for fabrics that are made to stretch, such as nylon and lycra blends.