The winter season calls for a lot of warm, comfy clothes to keep you cozy. While it's easy to lounge around the house with anything soft and warm, putting together a winter office wardrobe can be a little tricky. To get you started off on the right foot, there are a few key pieces that you should get to keep you comfortable all season long.
You don't have to spend a lot of cash to get a stylish and professional look for winter. Choosing smart, mix and match items is the easiest way to get the most out of your clothes and accessories.
Base Layer
A good base layer is not just for outdoor sports, it can also help keep you nice and warm in the office. The best base layers are made of synthetic materials that are breathable and moisture wicking. A good quality fitted sleeveless top is the easiest base style to layer under anything, even light blouses.
Want to learn more about layering your clothes? Stay warm with our clothing layer guide.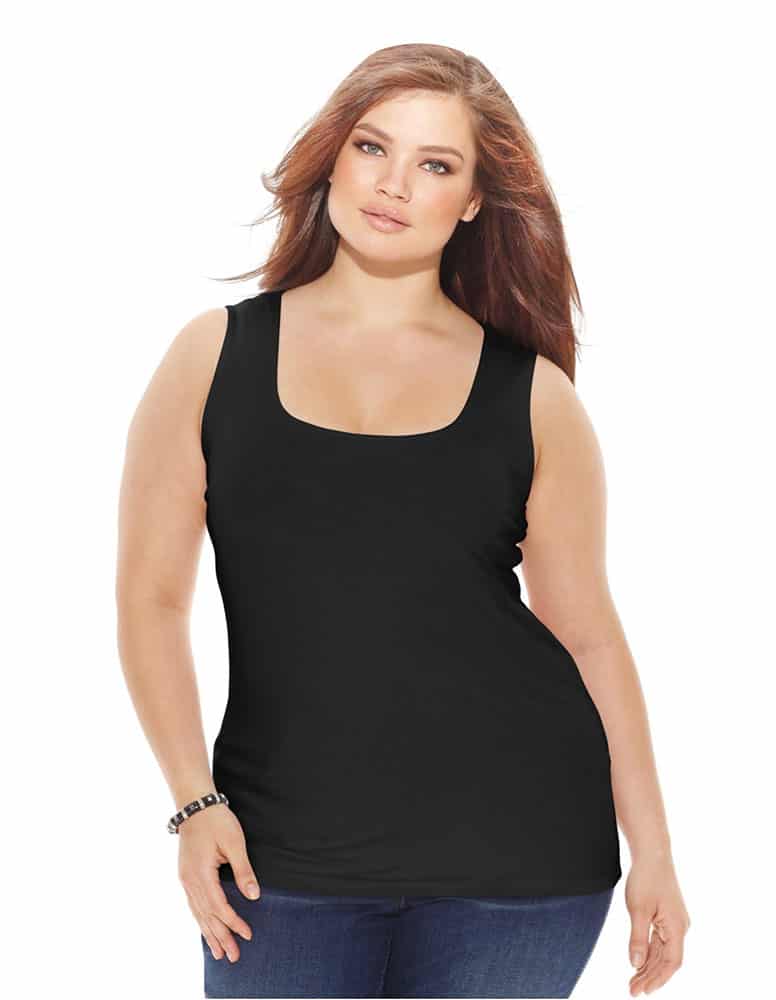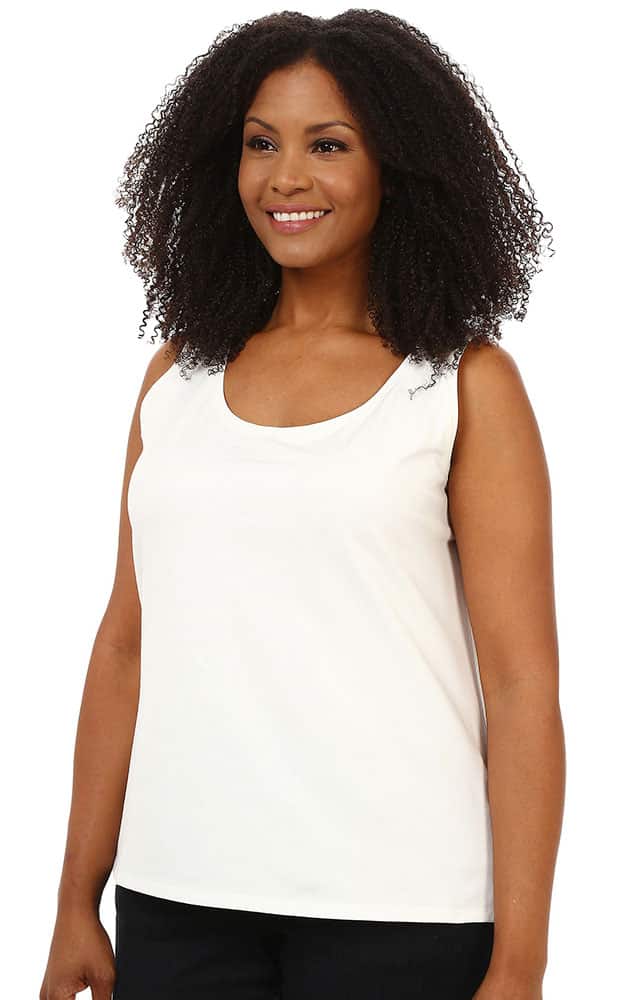 Wool Slacks
A good pair of business slacks is an office essential for every season, and winter is no exception. Wool slacks come in a wide range of styles that look professional, but also keep you warm. Common wool weave styles are tweed, houndstooth, and herringbone.
Keep in mind: Pure wool clothing can feel itchy against the skin, so make sure you find fully lined slacks to keep you comfortable throughout the day. If you don't like lined slacks, there are also wool blend styles that you can easily wear without lining.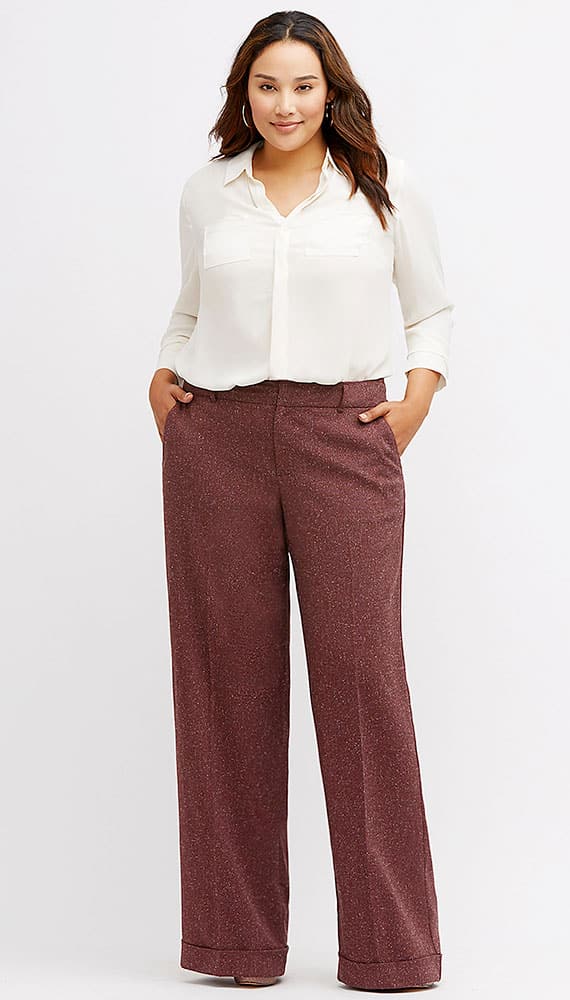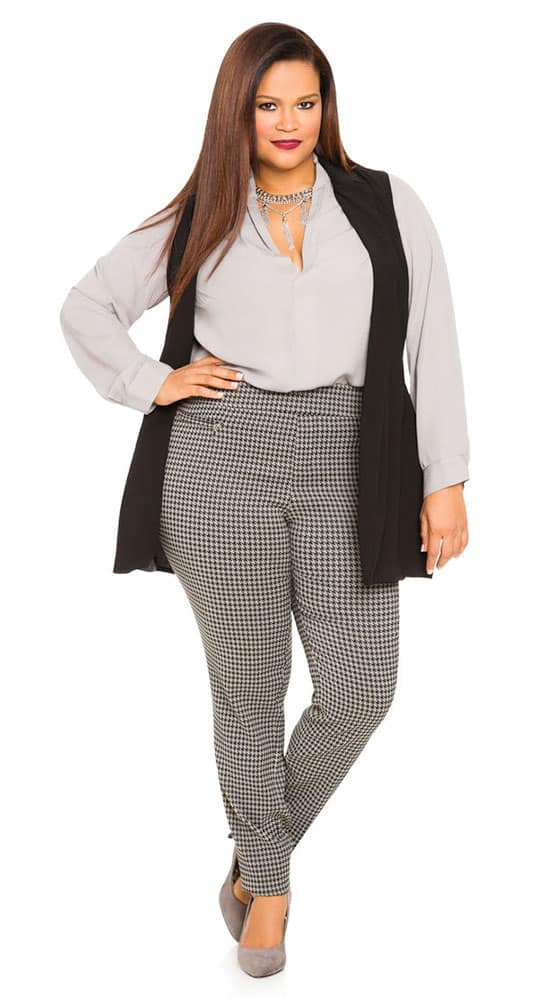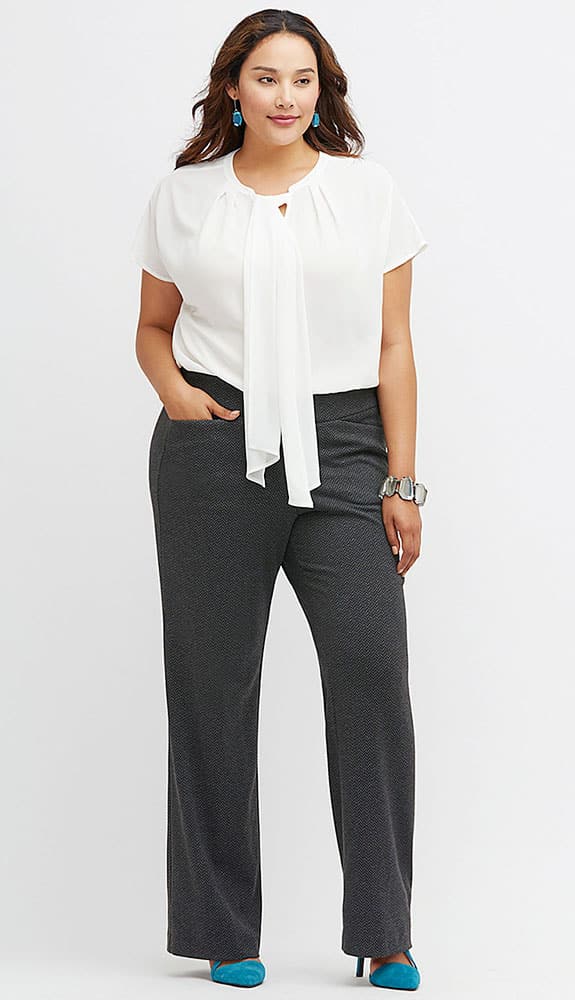 Cardigan
A cardigan is a great layering item that's quick and easy to throw over tops and dresses. A cashmere or wool blend cardigan will not only keep you warm, but it will also feel soft and comfortable all day long. Choose a long sleeve fitted style to keep it versatile with any outfit.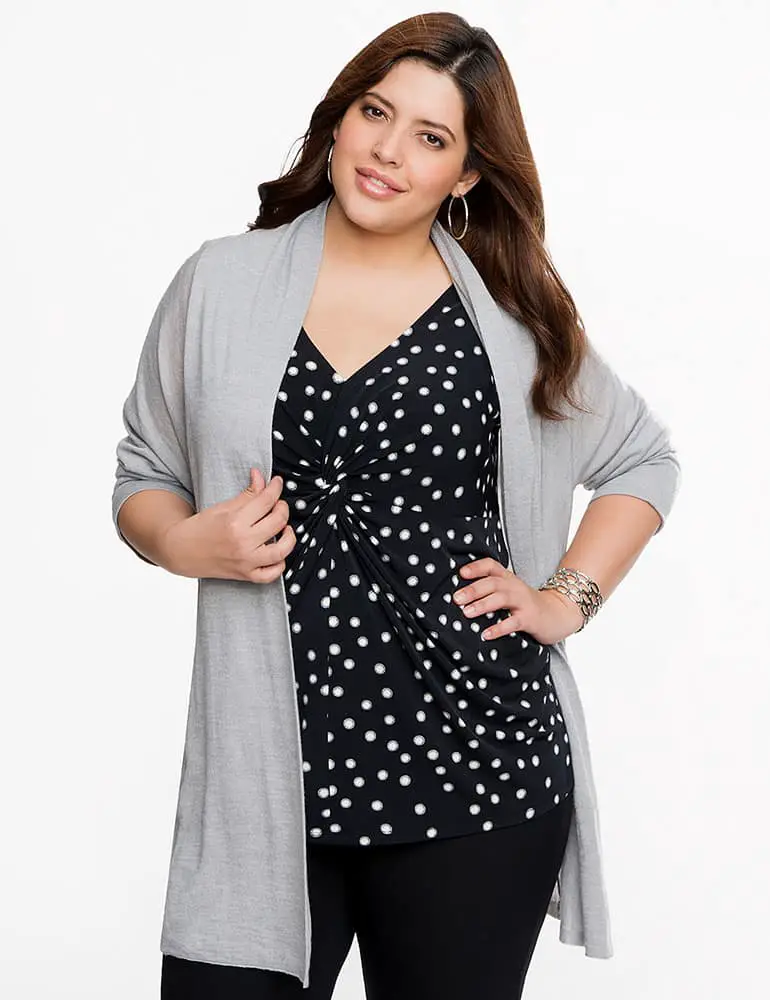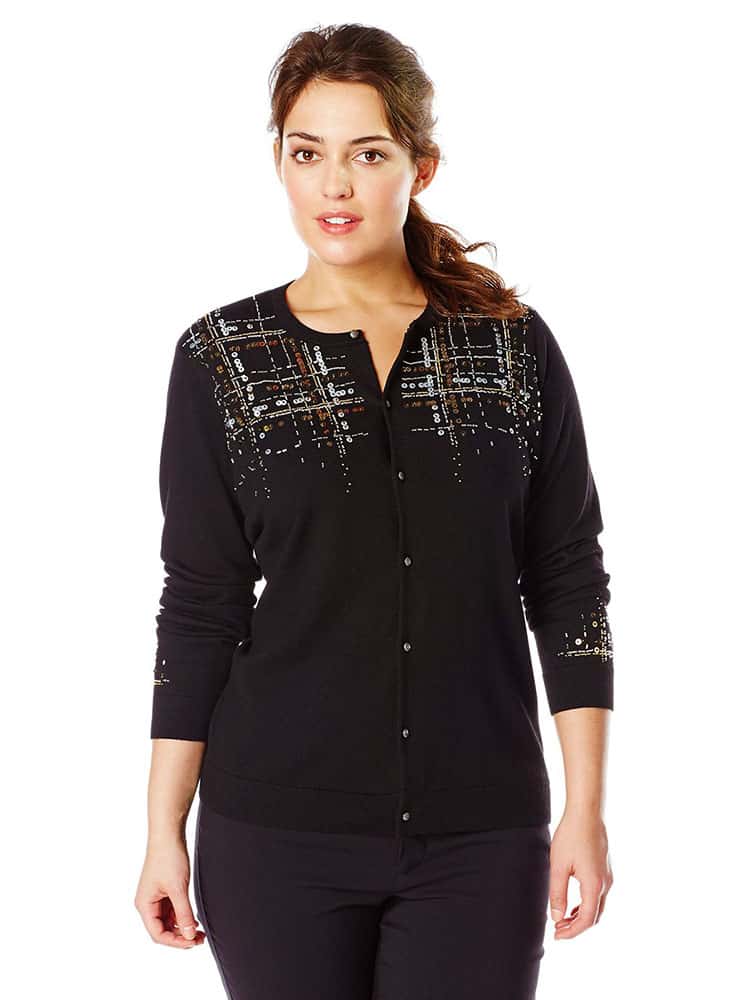 Scarf
A scarf is a quick, and easy way to add warmth and layers to your outfit. Pair a light scarf with a sweater, or tuck it under a blazer. If you want something warmer, choose a heavier blend scarf to wrap around your shoulders. Great to pair with a plain sweater, top, or over a dress.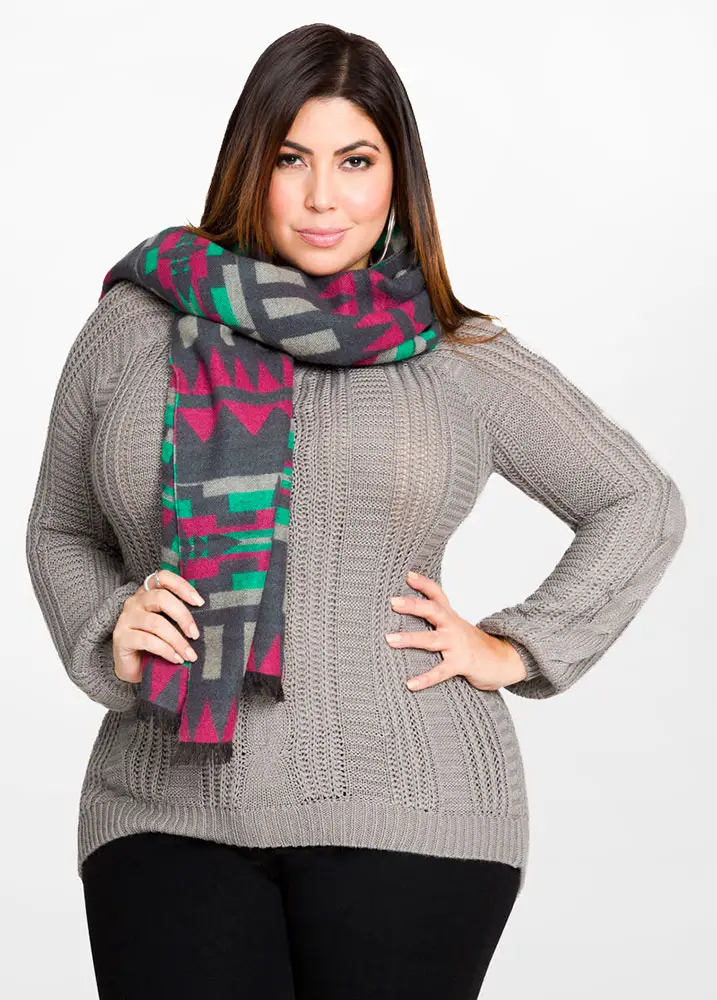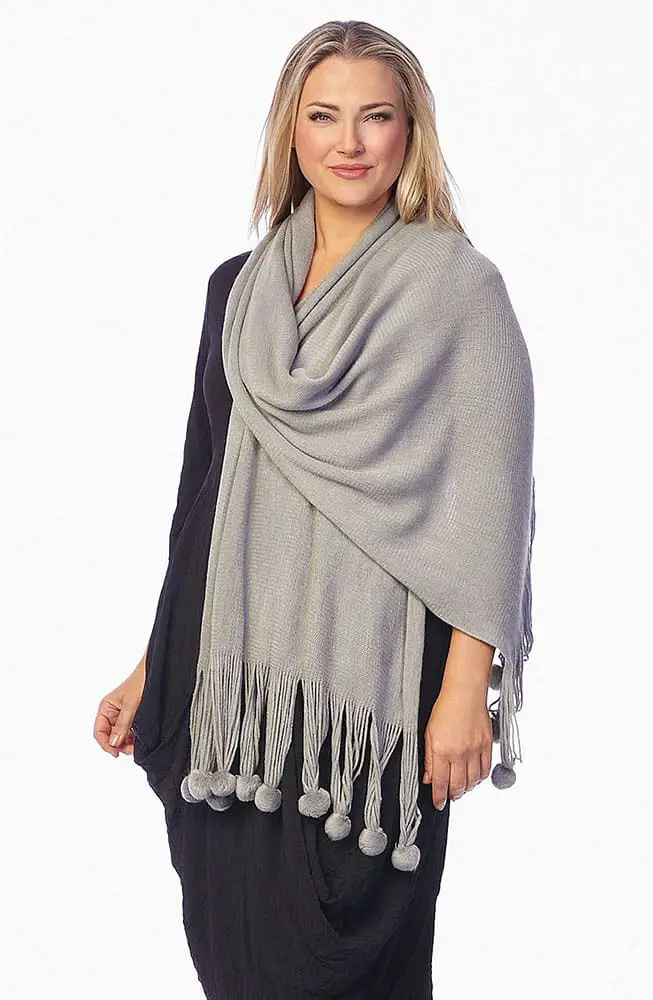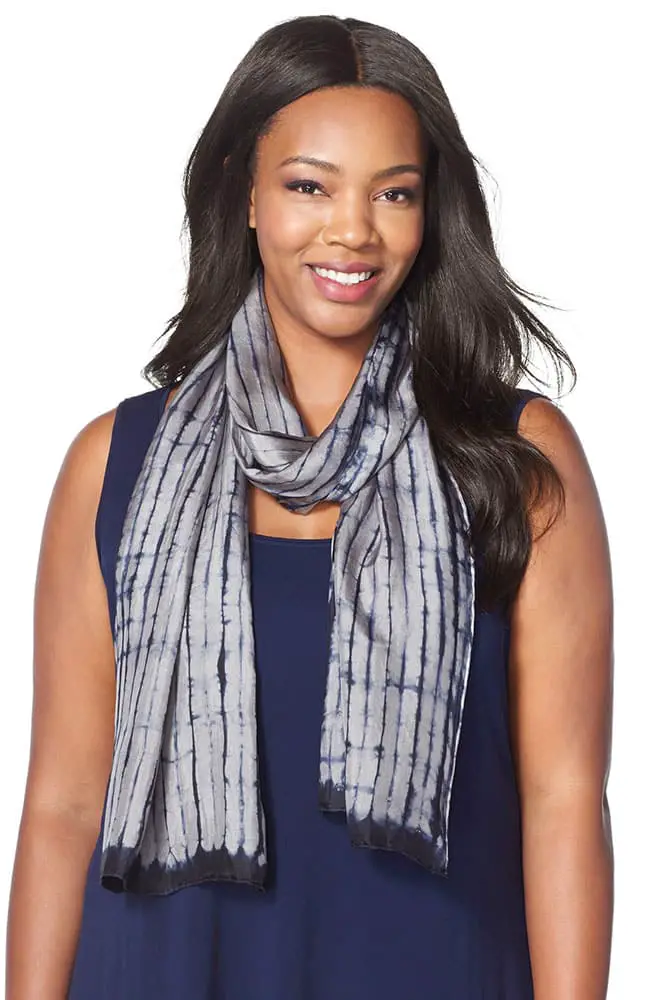 Tights and Leggings
Warm tights and leggings are the best way to add warmth to your outfits. You can find a variety of styles that have a thin tight weave, perfect for layering under pants. There are also fleece lined styles that keep you feeling warm, and they are perfect to wear under skirts or sweater dresses.