Everyone needs a set of key versatile wardrobe items that are their "go-to" pieces for pretty much any situation. No matter how much you have, there is always a need for those timeless favorites that can be easily mixed and matched with most of your outfits.
Previously, we gave you a list of the 20 wardrobe items that every woman needs, to give you the basics that will cover you in any season, for work, and for fun. You will notice that we didn't include a little black dress, because by now, everyone knows they need one of those! If you need help finding the best dress style for your body, check out our body shapes page to get some great personalized  body shape fashion tips.
These 3 basics are by far the most crucial, and everyone really should have these first, especially when you a looking to build a complete wardrobe.
Cardigan
A cardigan is one of those essential fashion items that you can easily layer with any top or dress. They are also great to wear day or night, in any season. One option is to get a fun patterned cardigan to wear as a statement piece that instantly dresses up any plain outfit, but you will also limit the number of times you wear it (and the number of outfits that will work with it).
The best way to get the full benefits from a cardigan is by getting a plain, neutral-colored one. Look for a fairly fitted, classic style, in either black, gray, white or brown. These are common colors that are easily paired with any color (or color combinations), and they perfectly work with any patterns.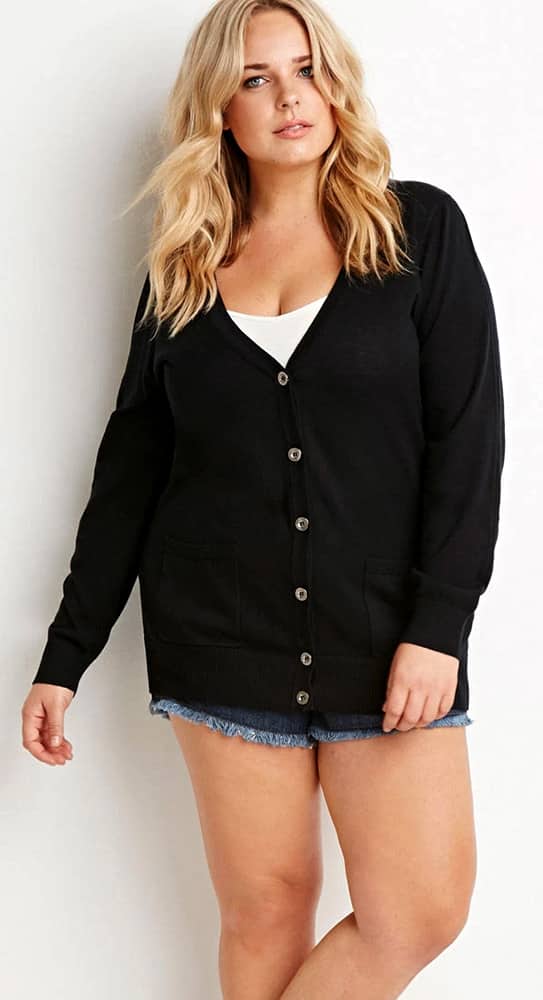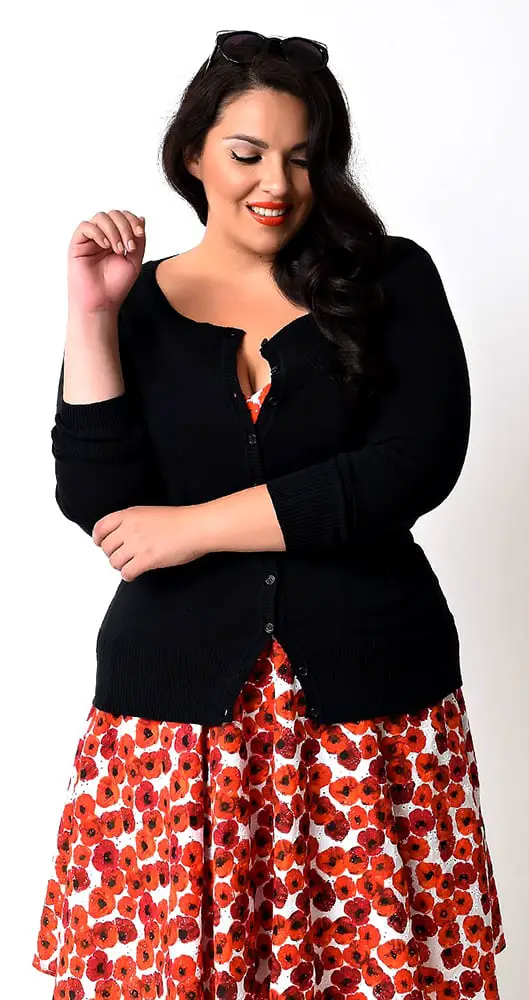 Black Pants
Plain black pants are a perfect go-to fashion item that can look great dressed up, or dressed down. Choose a classic boot cut style without a strong crease in the leg. This will make the pants much more versatile, since a crease instantly gives it a more professional look, which is difficult to dress down when you need it more casual. A classic pant cut will last through any season, and always look great. If you choose to get a trendy pant cut, you will have a smaller window of time to wear them.
Black pants can easily be paired with any top you want, for any look you want to achieve. Consider the pants a blank canvass that your tops, and accessories will dress up. Check your wardrobe and play around with different looks, you will see just how awesome black pants can be!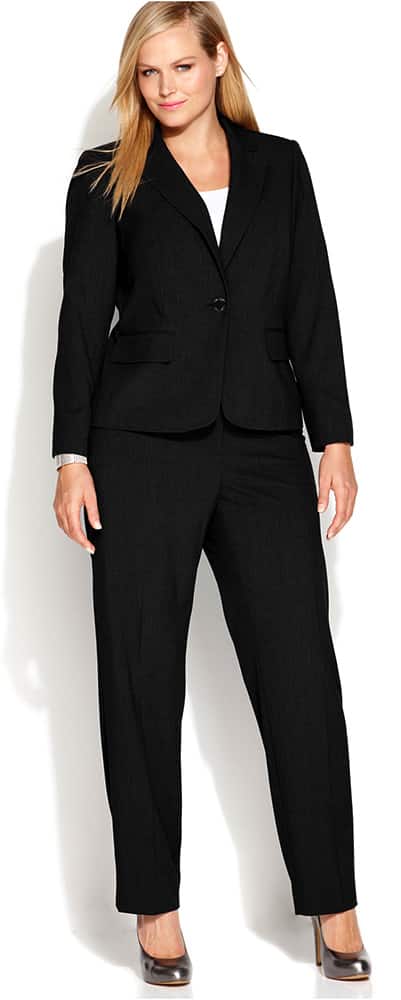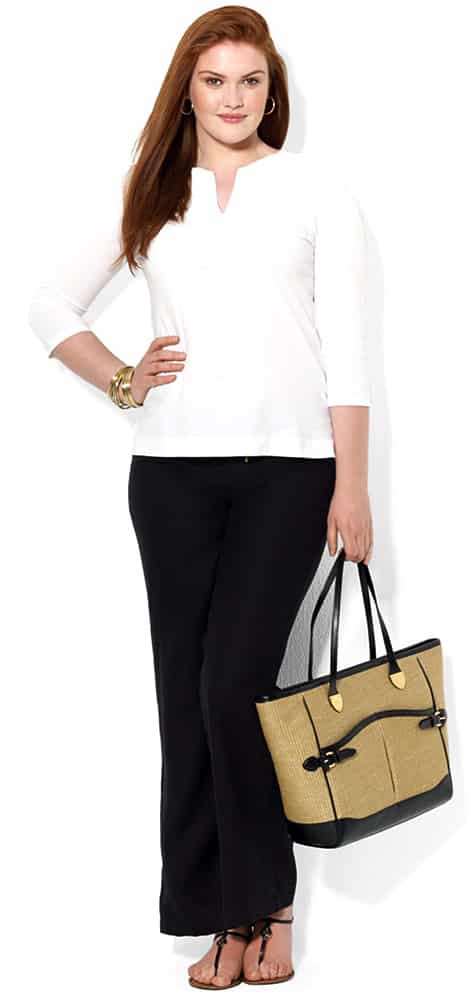 Two-Piece Dress
A two-piece dress is a great investment for anyone looking to get the most value, and versatility from their wardrobe. Two-piece dresses come in a variety of colors, lengths, and styles. Most of them will have a seamless look that makes the outfit look like a one-piece dress, making it a great choice for anyone wanting a one-piece look, but with a little extra coverage in the hip and waist area.  The other great thing about these dresses is the fact that you can break the pieces apart and get a top and skirt out of it as well. It's 3 fashion pieces in one! Pair the top with a cardigan, jacket, blazer, or on its own. The skirt can be dressed up with a blouse, or dressed down with a t-shirt.
If you find a patterned two-piece dress, mix and match individual pieces with solids to make them statement pieces, or pair them with other patterns, but just make sure one pattern is more subtle than the other! Sometimes it's nice to have a fun outfit that really makes a statement, but there is a fine line between "fun" and "loud".
If you are struggling to build your all-season wardrobe, make sure to start out with basic staple items, and work your way up from there. We all want a celebrity-like wardrobe with all of the fun and trendy clothes, but it's just not practical. Not having basic pieces that work with one another normally leads to hours of standing in front of the closet, wondering what to wear!